This post may contain affiliate links. Please read my disclosure for more info.
There's one cleaning tip you've probably heard your parent or grandparent tell you at least once, and it goes something like…
"If you will just do a little every day…"
Well, they are right. If you want to keep your house clean and tidy is to do a few household cleaning tasks every day.
An easy way to ensure you're doing that? Use a daily cleaning checklist!
If you like these, you may also want to grab a deep cleaning checklist and this declutter checklist.
What should your daily cleaning routine look like?
Your personal routine will depend on the size of your home, how many people live there, and their personal cleaning habits.
Here are the daily tasks for an average household:
Make beds
Wipe down kitchen counters
Check trash and empty if needed
Sweep/vacuum floors (Run the robot vacuum to save time. Yes, it's worth it!)
Wash dishes/unload or load the dishwasher
Tidy up living areas
Do a quick clean of the bathrooms
Put laundry away and start a new load (unless you prefer certain days)
What weekly tasks should I add to my checklist?
This will vary from room-to-room, but here are some examples:
Laundry (if you prefer to do a lot at once)
Dust
Sweep/mop
Tidy up clutter magnet areas (for us, this tends to the top of our bedroom dresser and nightstands)
Wash sheets
Clean out backpacks (if you have school-aged kids)
Toss old schoolwork
Toss/shred any mail clutter that has accumulated
This is a simple list to get you started.
Daily cleaning checklist printables
There are a few different versions for you to choose from. For the weekly versions, there are both Monday and Sunday starts included.
You may download as many copies as you want, so pick your favorite and get started! These are all completely free for personal use.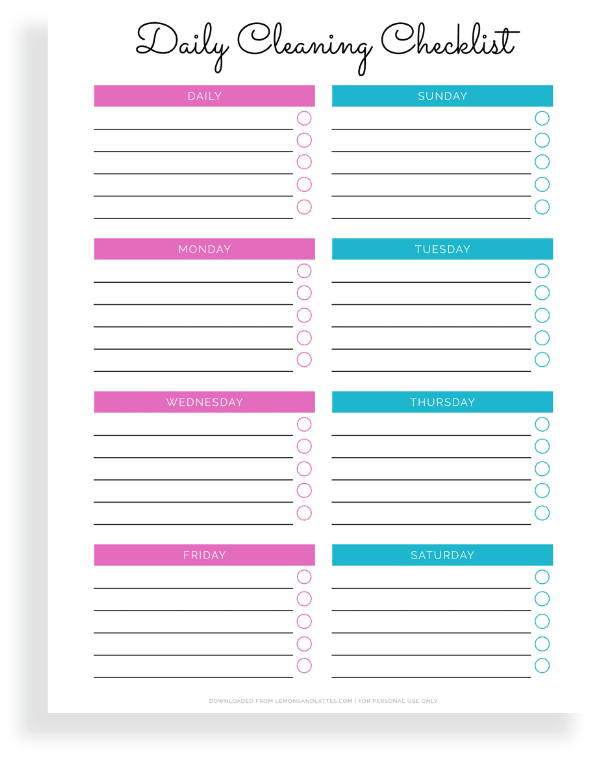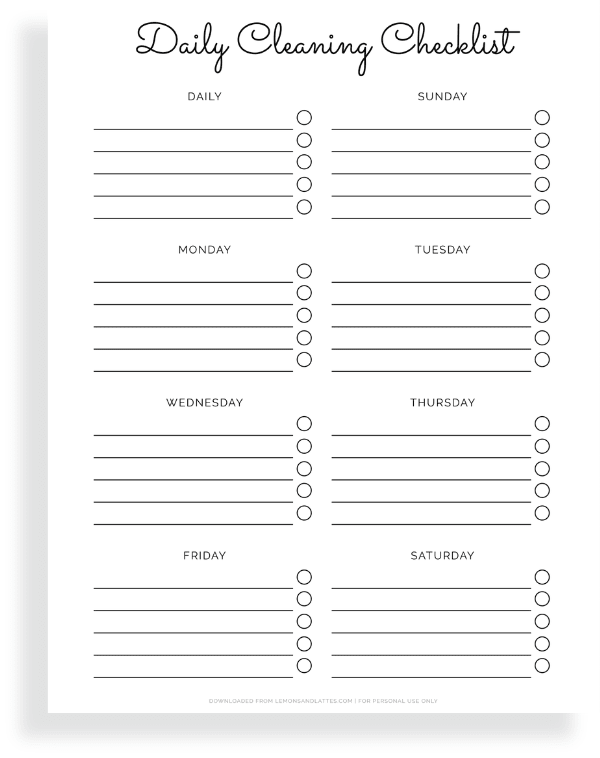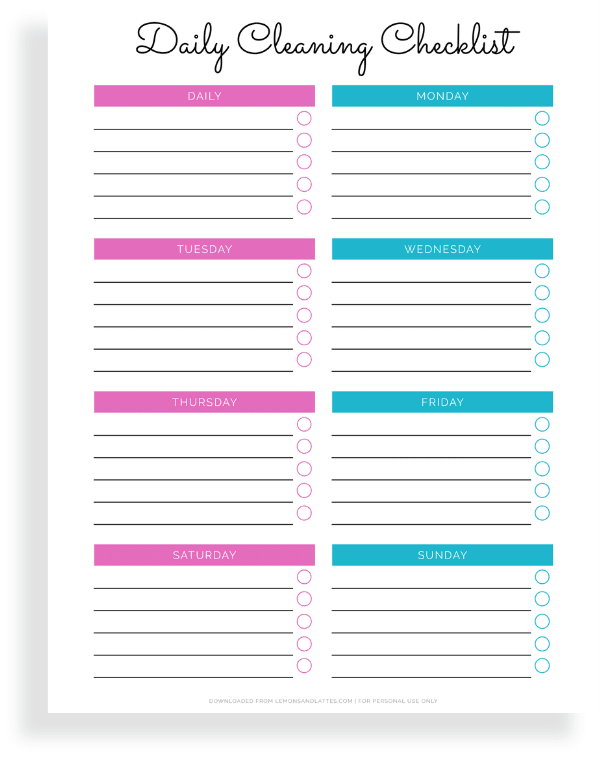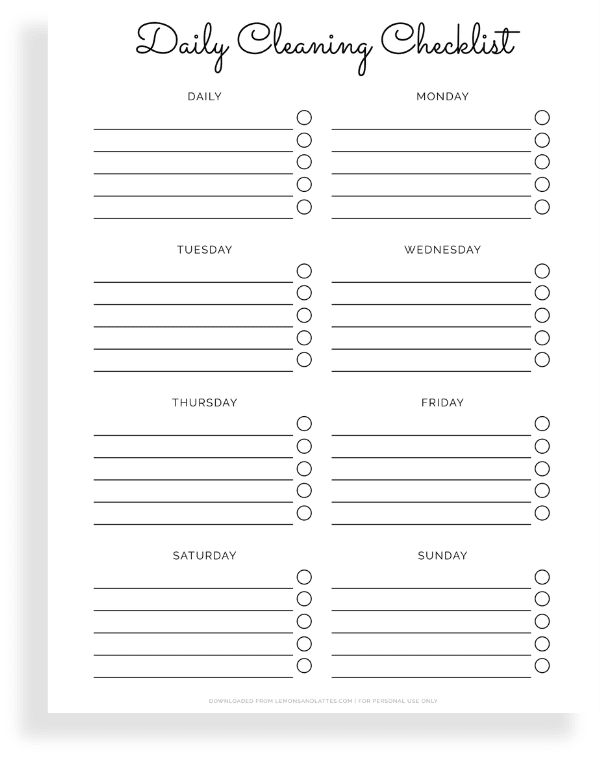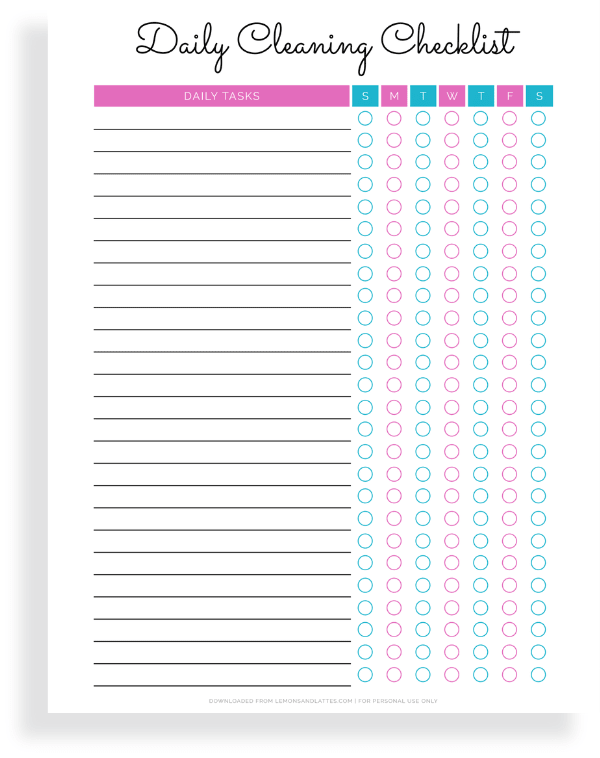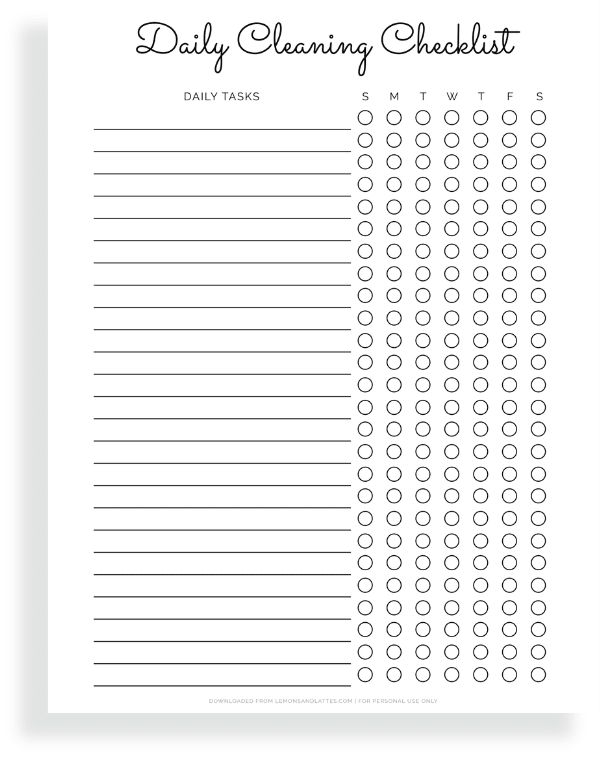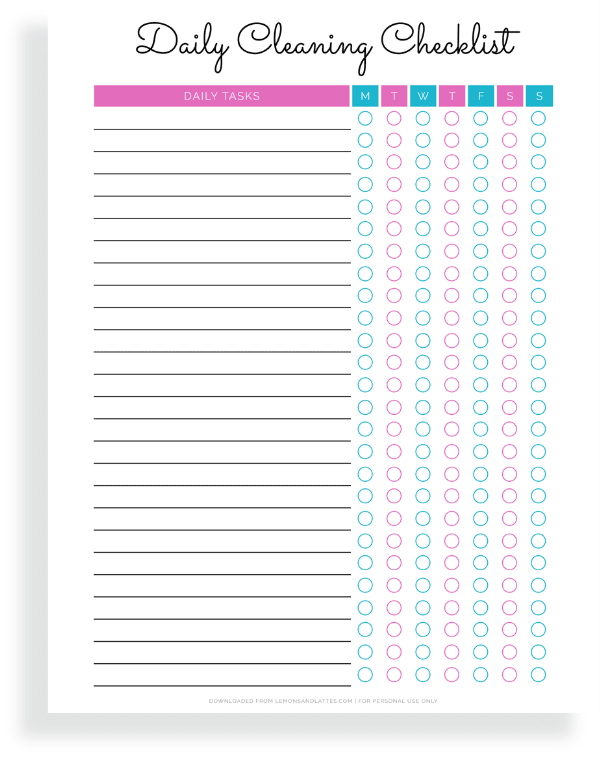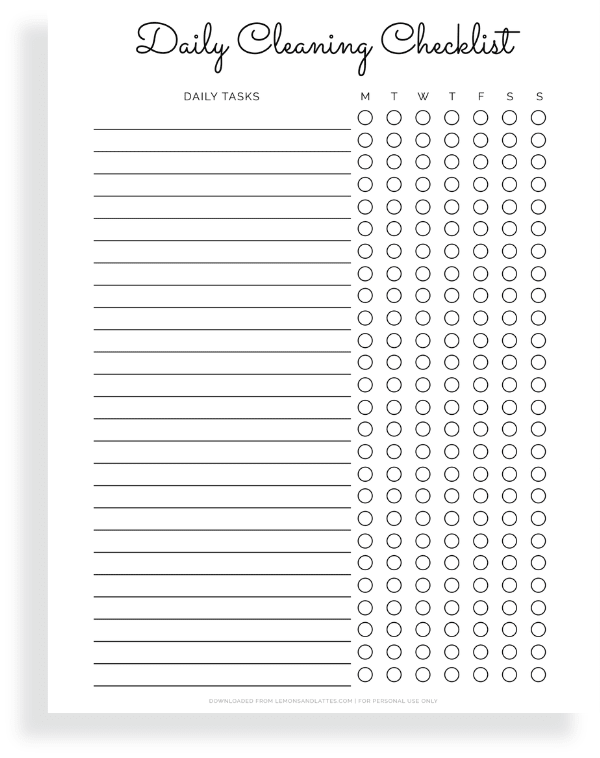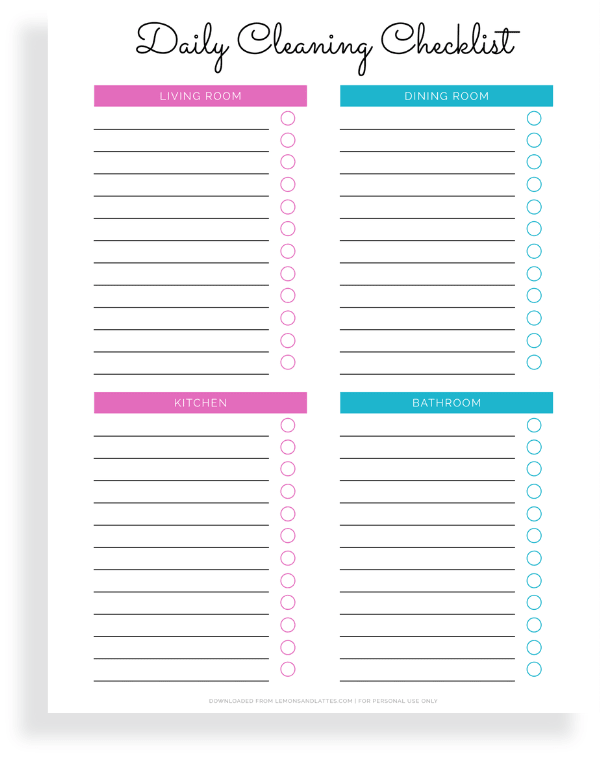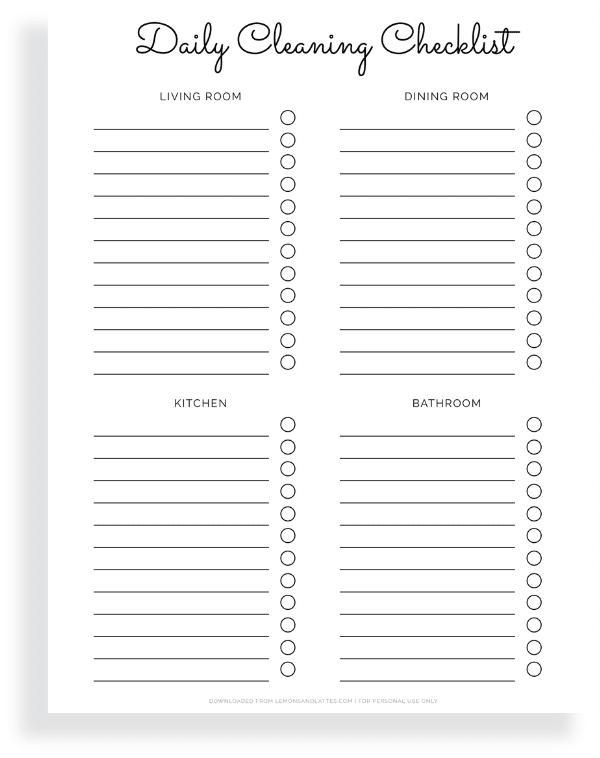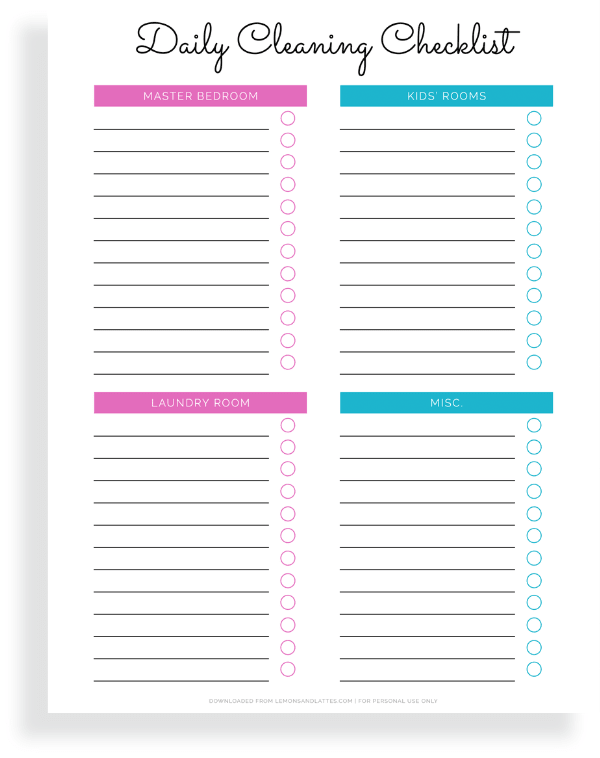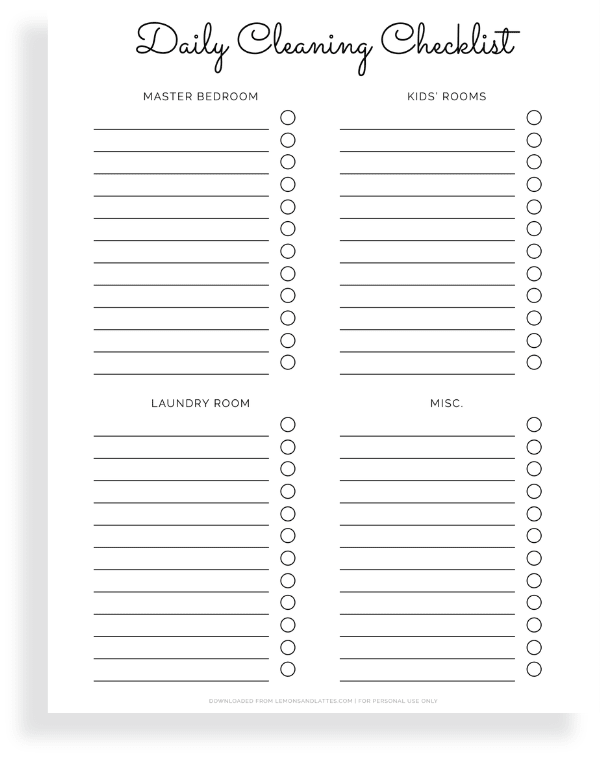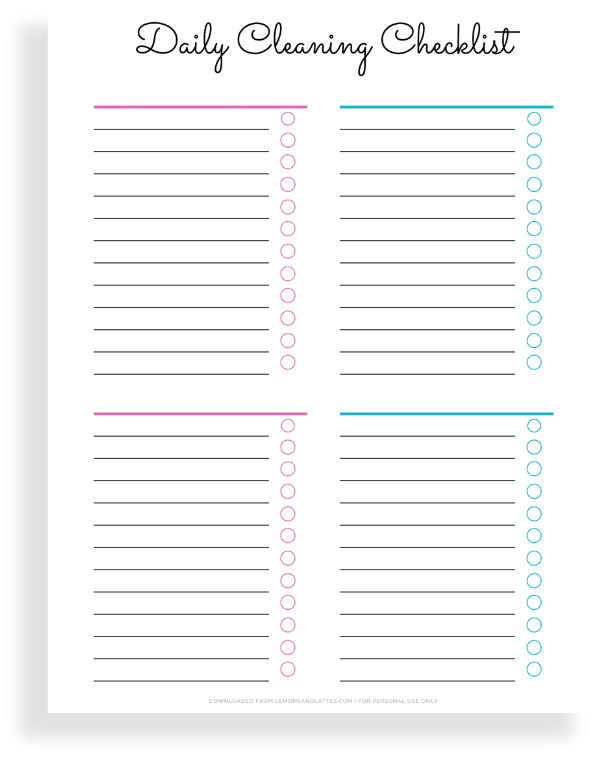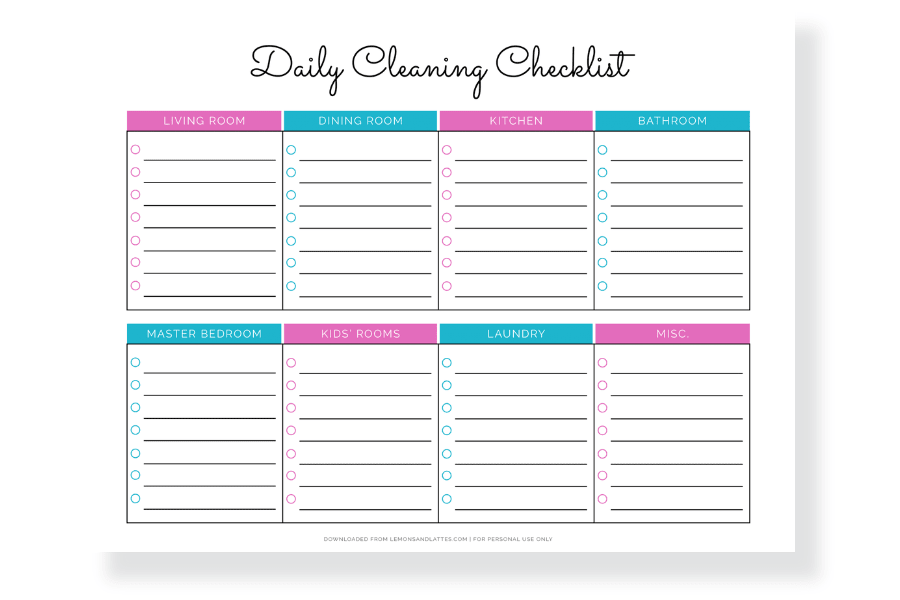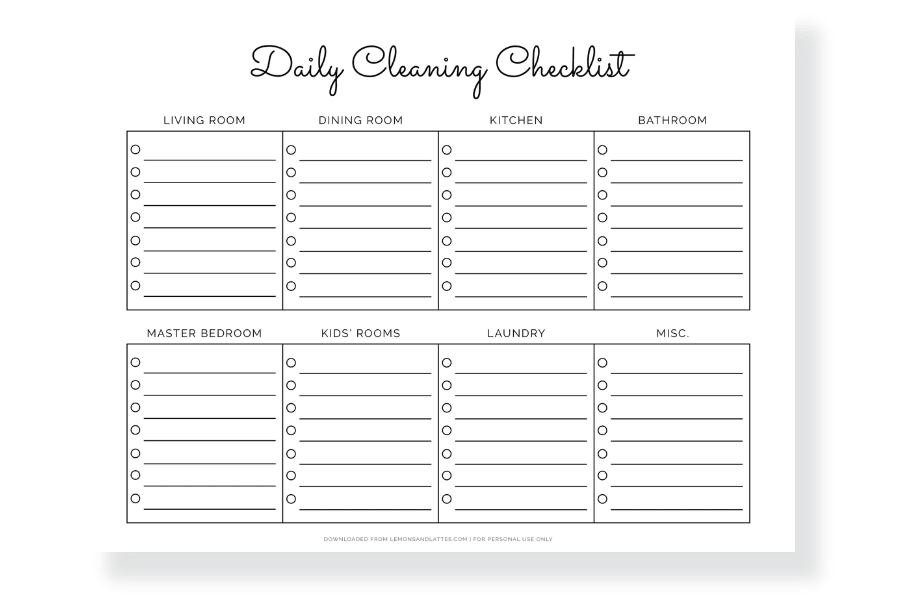 ---
A daily cleaning template is an excellent tool to help you turn a new cleaning routine into a daily habit.
You can use these cleaning tasks as a starting point, but you can add additional tasks according to what works for you and your household.