This post may contain affiliate links. Please read my disclosure for more info.
If you love dogs and you love to solve word puzzles, then you'll have to give these dog breed word search printables a try.
There are 48 different canine breeds to search for. Many of these I'm sure you've heard of, but you may find a few that are new to you.
The breeds include well-known dog breeds like Dalmatian, Golden Retriever, Labrador, Corgi, Chihuahua, Bulldog, German Shepherd, and more.
This is a fun activity to do with your kids or even by yourself.
As always, print as many copies as you need.
If you like these, you may also like:
For personal use only. Please do not redistribute.
Breeds included
This list contains a total of 48 dog breeds to search for. There are 5 letter dog breeds like Akita and Corgi, 7 letter dog breeds like Bulldog and Maltese, and 8 letter dog breeds like Labrador and Havanese.
There are also a few breeds that are 15 characters long (like Alaskan Malamute).
German Shepherd
Beagle
Boxer
Shih Tzu
Golden Retriever
Poodle
Siberian Husky
Great Dane
Bulldog
Rottweiler
Dachshund
Boston Terrier
Greyhound
English Mastiff
Weimaraner
Bloodhound
Bull Terrier
Welsh Corgi
Alaskan Malamute
Chinese Crested
Havanese
Irish Setter
Basenji
Collie
Russell Terrier
English Sheepdog
Maltese
Afghan Hound
Keeshond
Shar Pei
Whippet
Border Terrier
Lhasa Apso
Shiba Inu
Chow Chow
Rat Terrier
Pug
Akita
Pomeranian
Basset Hound
Labrador
Chihuahua
Doberman
English Pointer
Dalmatian
Pitbull
Newfoundland
Sheltie
Dog breed word search printables
Download all 4 dog word searches in one file by clicking here (includes answer keys). You may also download them individually below.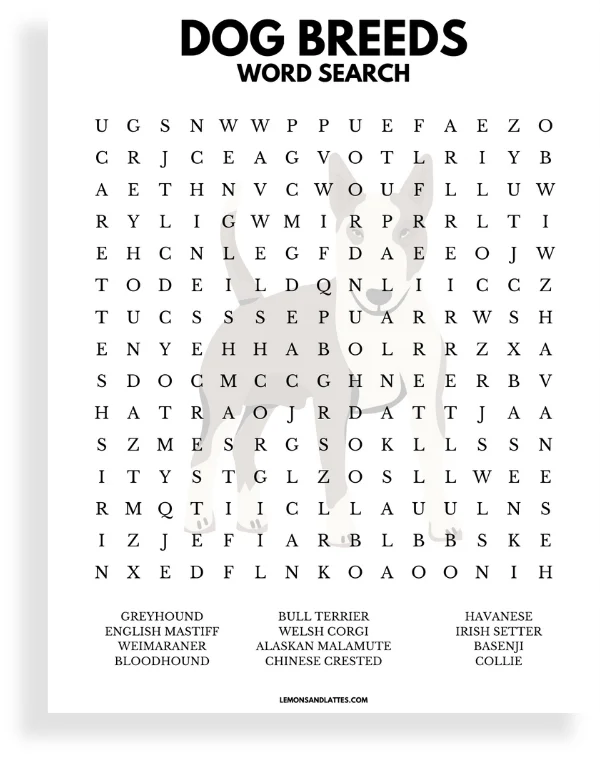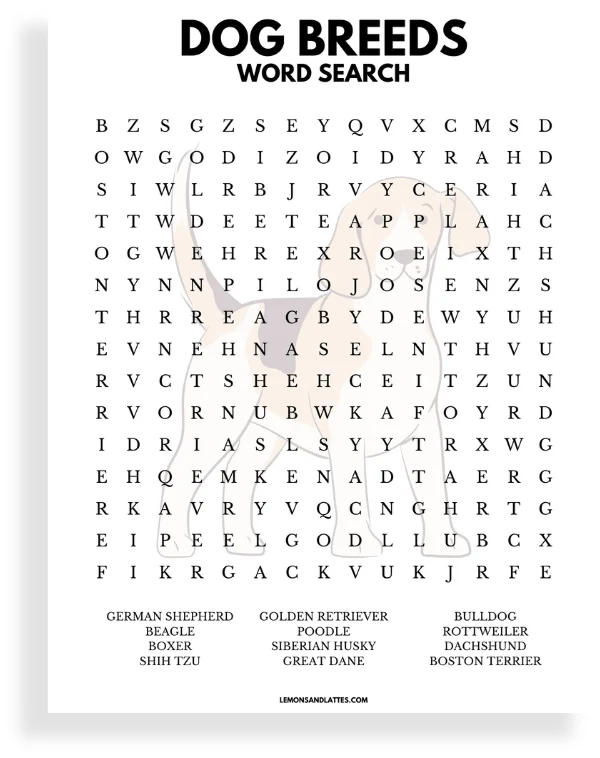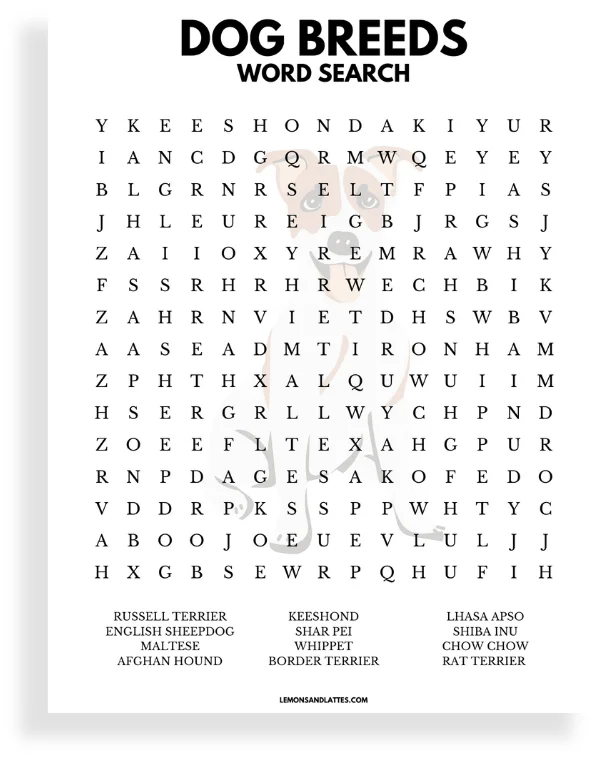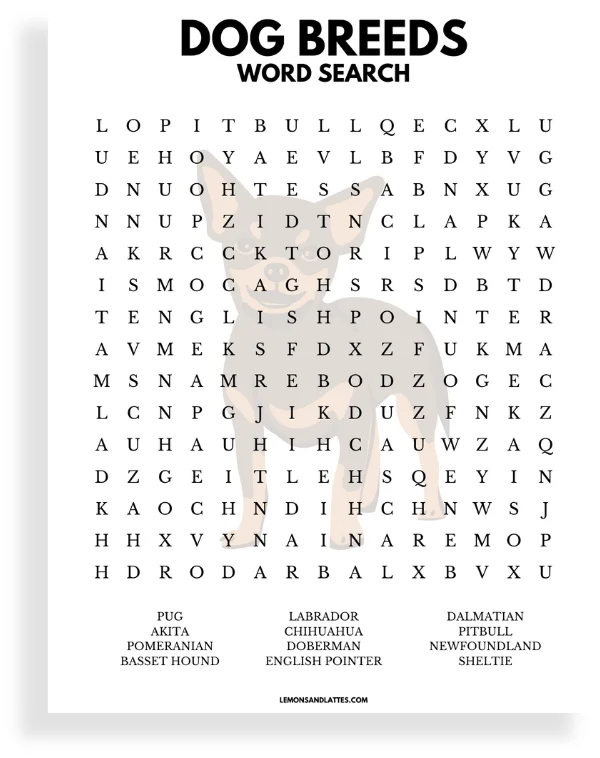 ---
These activities are a fun way to explore the various types of dogs. There are a lot more dog breeds than you would think!
Want to save these printable word searches for later? Don't forget to pin before you head out!