This page contains affiliate links. If you choose to purchase a product through one of our links, we may receive a small commission at no additional cost to you. Thank you!
The best planner for organizing your entire life
Living Well Planner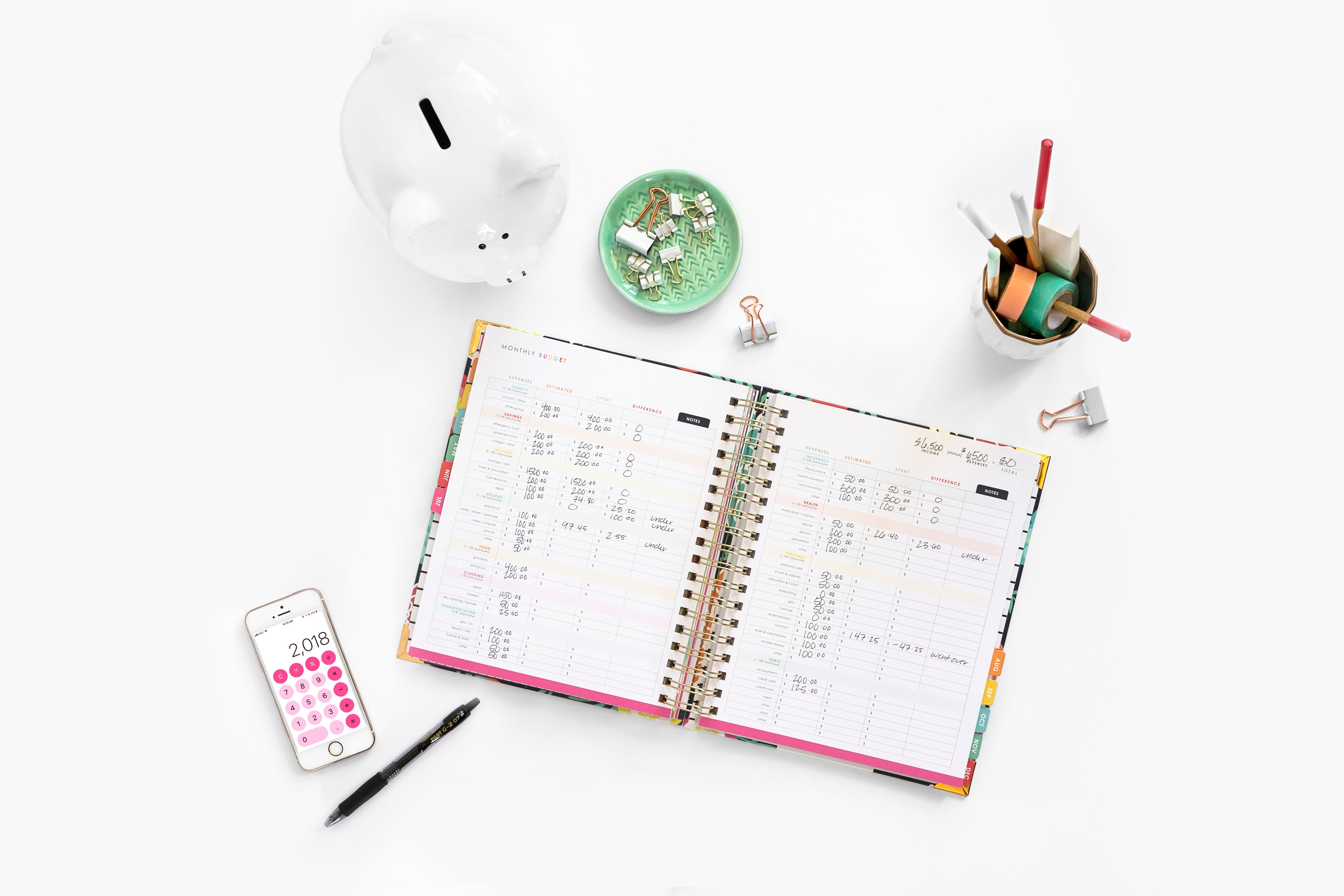 You'll love the Living Well Planner if you want a planner that can handle more than just your schedule. Because it was created to help you organize your entire life, it has extra features that your basic planner does not usually have (such as goal setting, budget planning, and so on).
Read our full list of favorite planners here.
Our favorite home organization and cleaning course
The Organized Home
The Organized Home is an online course that helps you declutter and organize your home effectively. If you're tired of dealing with a cluttered, messy house, this course will help you get your home back into shape.
The creator of the course, Hilary, gives you realistic tasks that you can implement for every room in your house.
Our favorite affordable robot vacuum cleaner
OKP Life K2 Robot Vacuum Cleaner
If you have hardwood flooring, I highly recommend investing in a robot vacuum. This tiny guy runs every day and keeps my floors looking clean even on bare feet!
There are newer versions available of this robot vacuum, but we currently have the OKP Life K2 and it gets the job done. It comes with a remote, but you can also use the app to start it up and send it home to charge.
Resources for printables
DIY laminating sheets
These self-adhesive laminating sheets are great for single-page printables that you plan to reuse.
Learn how to laminate printables step-by-step here.
Binder dividers with tabs
These binder dividers come with 10 total tabs – Perfect for setting up a budget binder or meal planning binder.
Heavy-duty hole punch
If you plan to put any of your printables in a binder, you will need a heavy-duty hole punch that can handle several pages at the time.
If you are using a Happy Planner, you will need this special hole punch.