This post may contain affiliate links. Please read my disclosure for more info.
I love being able to glance at my fridge to see what's coming up during the month.
It's the absolute easiest way to stay on top of appointments and important dates I need to remember.
Well– Other than setting up reminders in Cozi of course!
My ideal fridge calendar is a simple printable calendar like the templates I'm about to share with you below.
That's not to say there aren't some really nifty dry erase ones I may eventually try.
But for now, I like to just keep it simple!
Related: Best Planners for Moms to Get Organized
Related: Best Family Calendar App
Printable Calendars 2021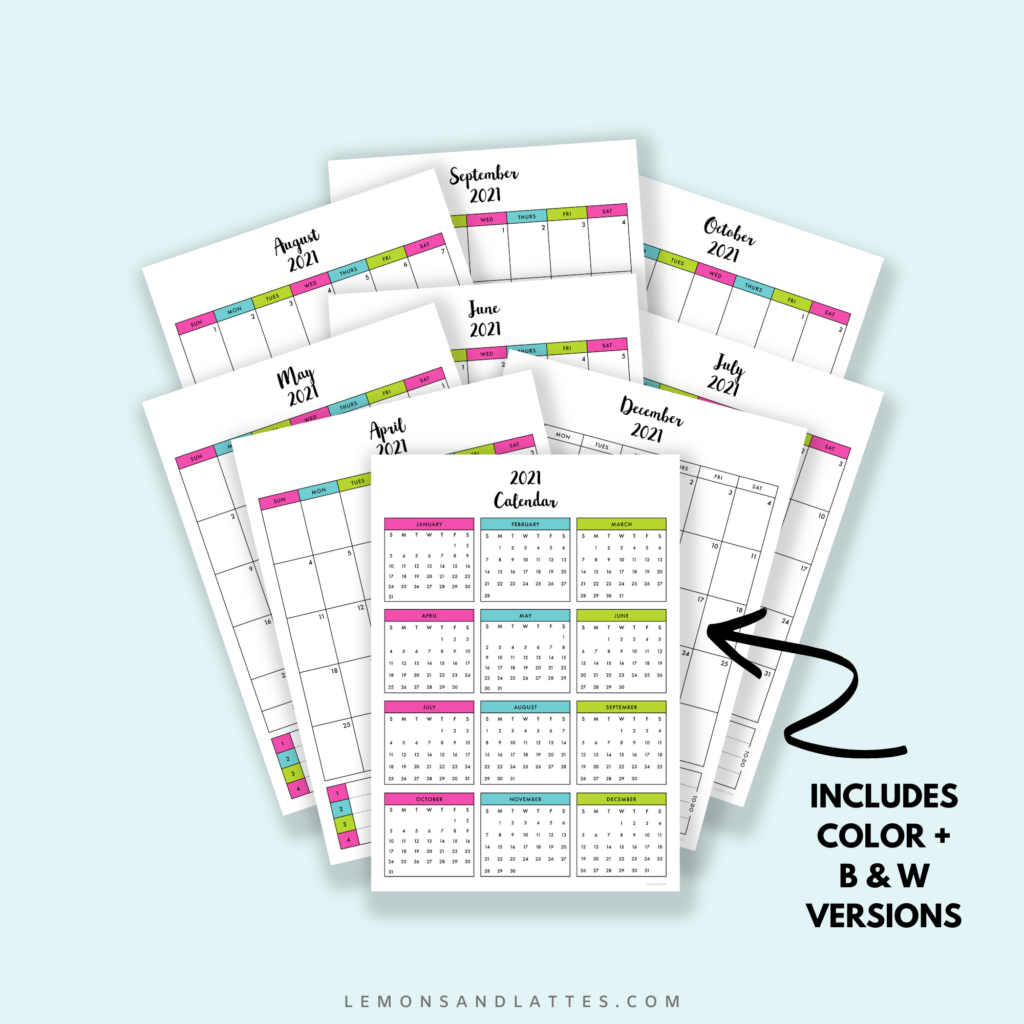 These are really easy to use. Just print and fill in your events. No need to write in the dates since these are already dated.
You may also have to fill in holidays. I wanted to leave holidays up to you so that it doesn't clutter up your calendar.
Includes:
Year at a Glance Calendar 2021
January 2021 Calendar
February 2021 Calendar
March 2021 Calendar
April 2021 Calendar
May 2021 Calendar
June 2021 Calendar
July 2021 Calendar
August 2021 Calendar
September 2021 Calendar
October 2021 Calendar
November 2021 Calendar
December 2021 Calendar
How to access the 2021 printable calendar templates
This 2021 calendar set is included in a bundle we now call the Printables Assortment Pack. This pack includes over 50 life organization printables including printable calendars, weekly planners, and more.
---
More fridge calendars you might like
Prefer something a little fancier? Here are some great dry erase calendars you can get on Amazon for your fridge if you don't want to print a new one each month.
---
Pin for later!