This post may contain affiliate links. Please read my disclosure for more info.
We are approaching that time of year again– Where we all get excited about Christmas and start thinking about what our kids might want for gifts or how we can make this holiday special for them.
One thing you can do to make this time of year enjoyable and memorable for your kids is to plan a few Christmas-themed activities to do with them.
After all, it's not the presents they will remember– It's the memories they'll cherish forever!
This free printable Christmas writing paper can be used for writing activities, letters to Santa, or anything you want that requires some cute Christmas paper.
For personal use only. Please do not redistribute.
Printable Christmas writing paper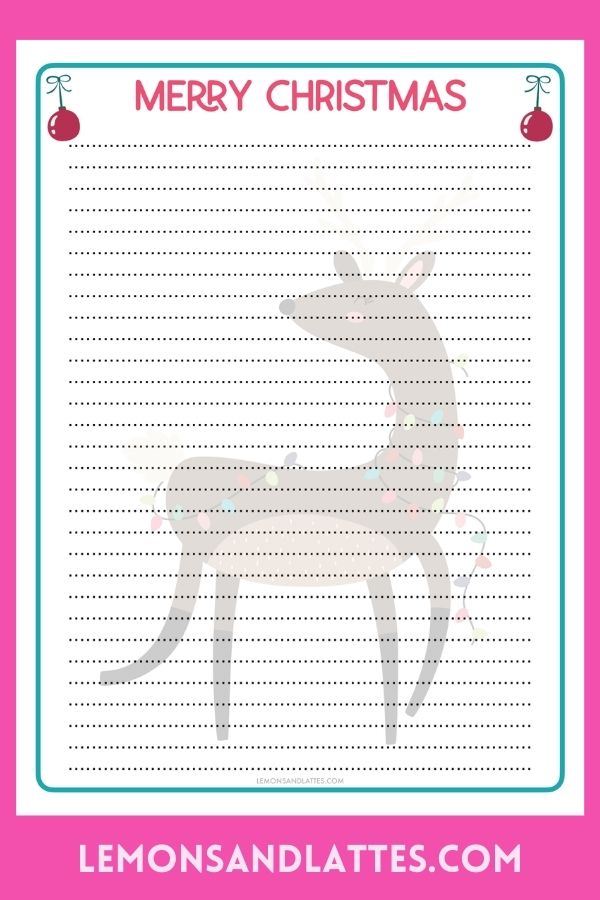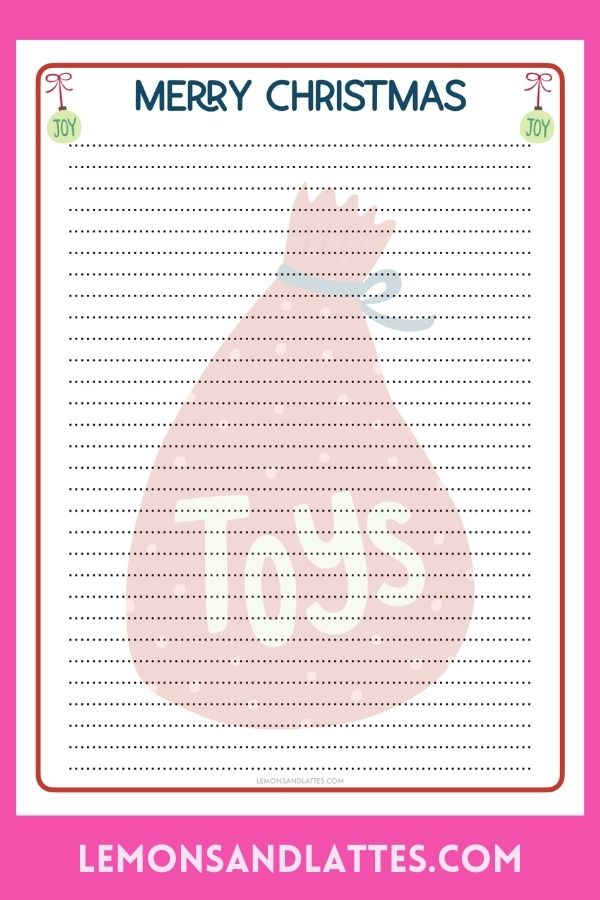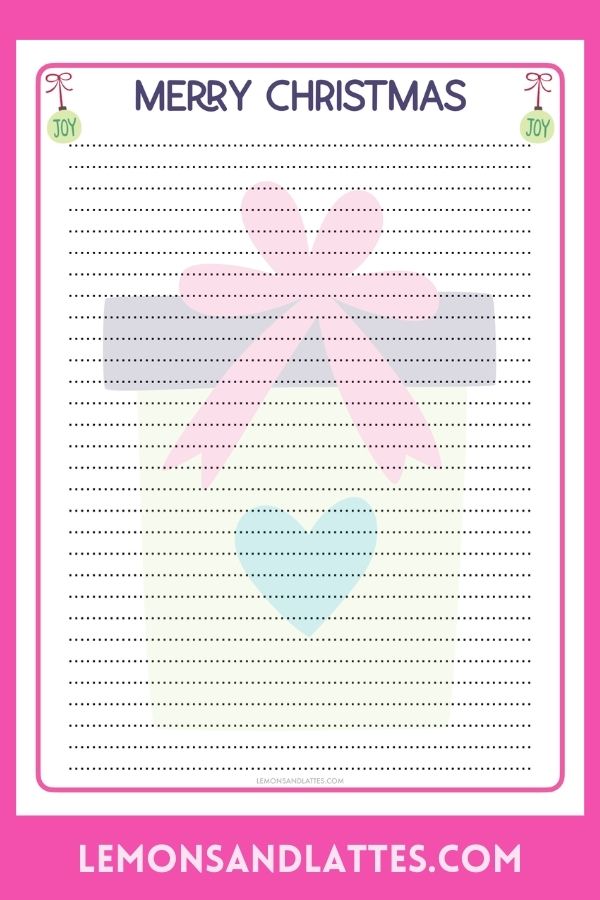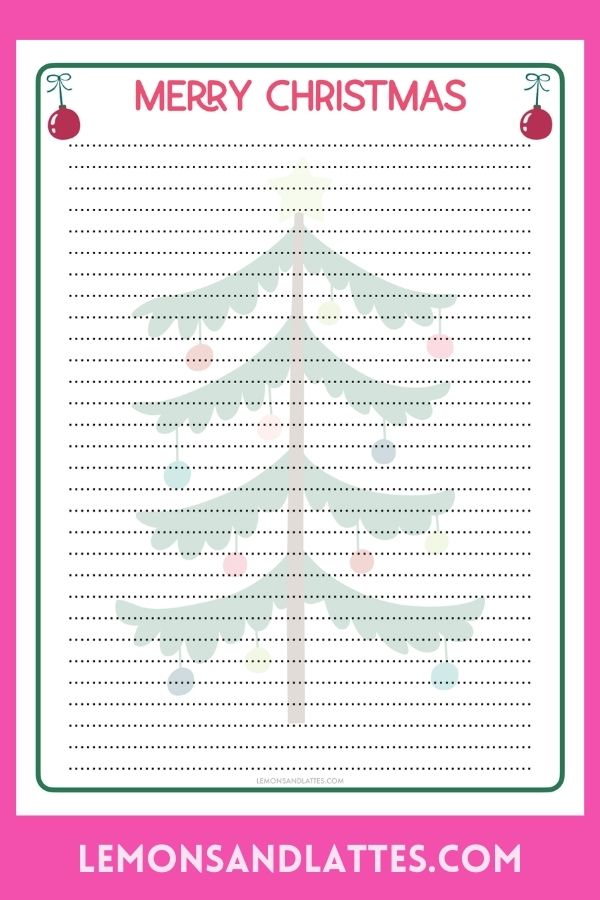 ---
More free Christmas printables
---
If you're looking for some cute Christmas writing paper, feel free to give these printables a try!
They're great for any writing activities you're planning for your kids this Christmas, including letters to Santa or family and friends, creative writing, cursive writing practice, or any other writing activity you have in mind.
Don't forget to pin so that you can find these later!