This post may contain affiliate links. Please read my disclosure for more info.
There's one room in the house that needs to be clean or else the whole house feels out of order.
Yep, it's the kitchen!
A clean kitchen can make all the difference in your home. There's nothing more satisfying than a clutter-free kitchen.
A neat and tidy kitchen not only looks better, but it also makes it much easier to find what you need when you're cooking meals for your family.
That being said, keeping your kitchen clean is easier said than done – especially during those times when life is busy!
You really have to stay on top of it, and a super easy way to do that is by utilizing a kitchen cleaning checklist like the ones below.
If you like these, you might also love:
Sample kitchen cleaning routine
Here are some sample tasks you may want to consider adding to your own cleaning routine template.
Feel free to use these ideas or mix it up however you see fit!
Daily:
Load/unload dishwasher
Wipe down countertops, stove, and sink
Sweep or vacuum the floor
Take out the trash if needed
Tidy up random items
Wipe down dining table
Weekly:
Clean stovetop and oven
Clean microwave
Wipe down appliances
Mop/clean floor
Toss leftovers/expired food
Make shopping list
Monthly:
Clean out pantry
Clean out freezer
Clean trash can
Clean cabinet doors/drawers
Printable kitchen cleaning checklists
Whether you prefer a blank template or one that has some idea filled in for you, you'll find a few different options below.
Download as many copies as you want.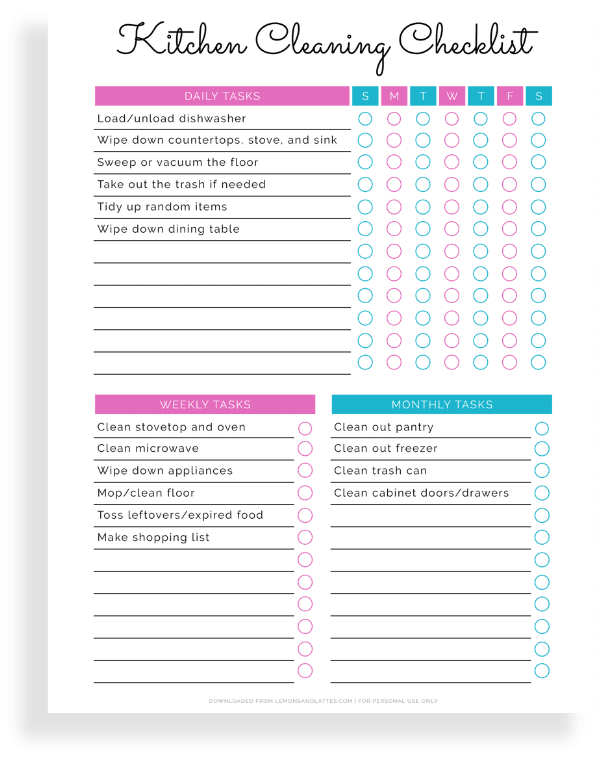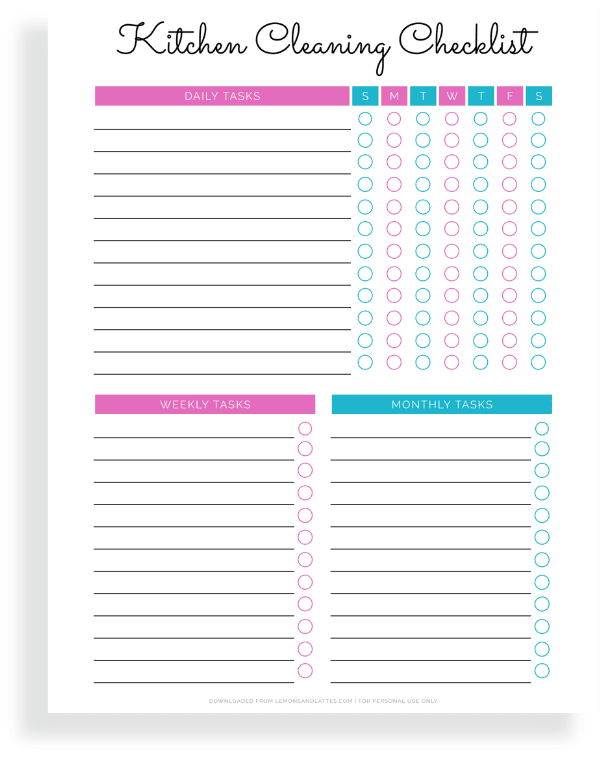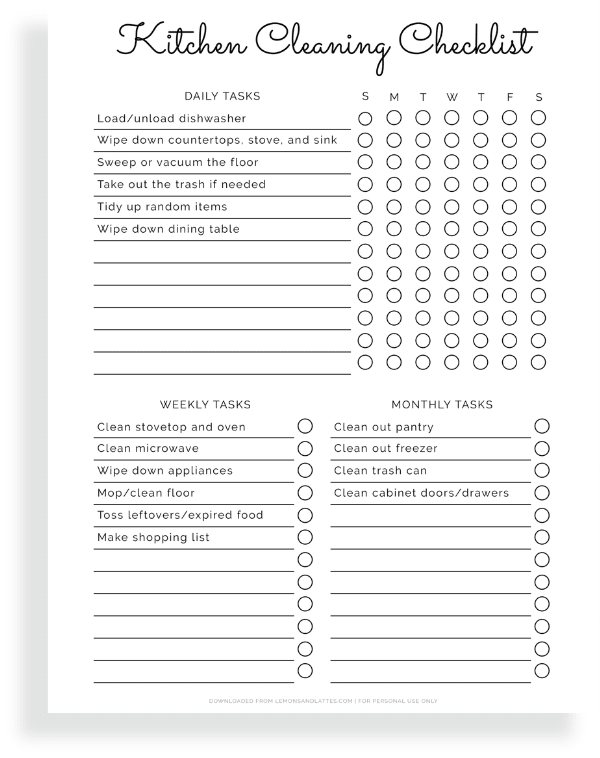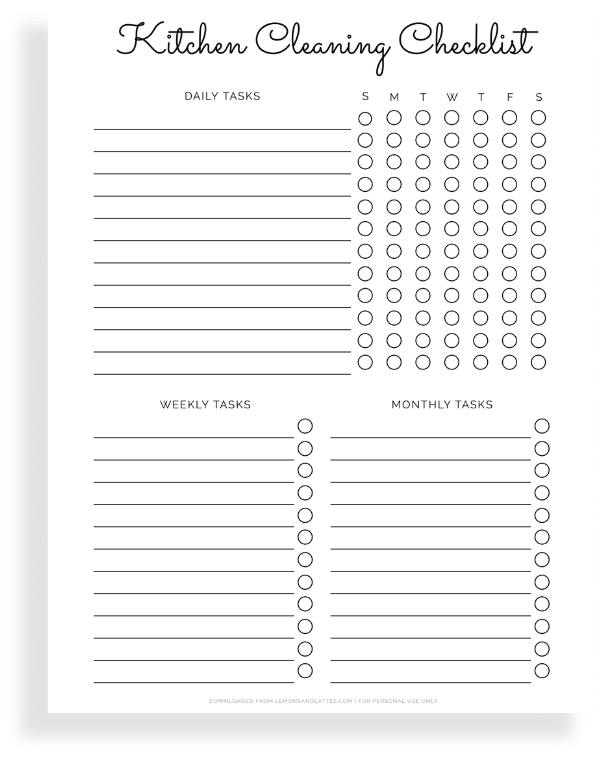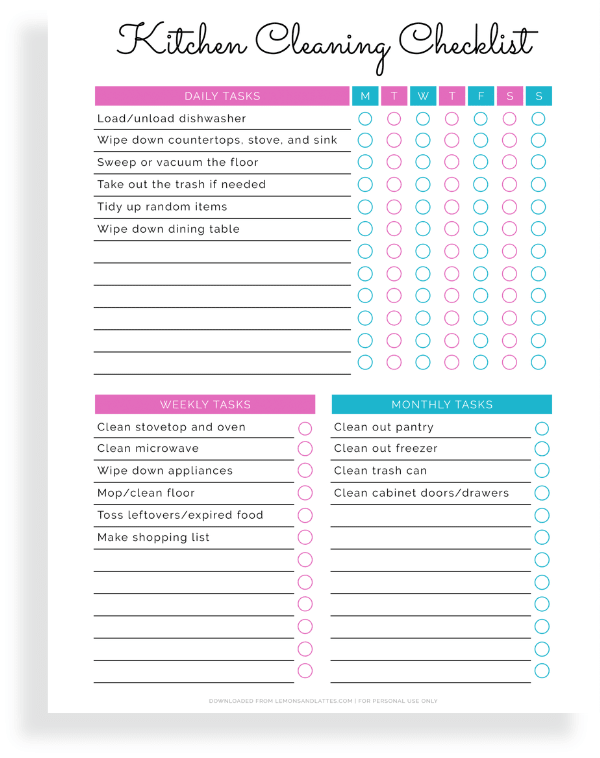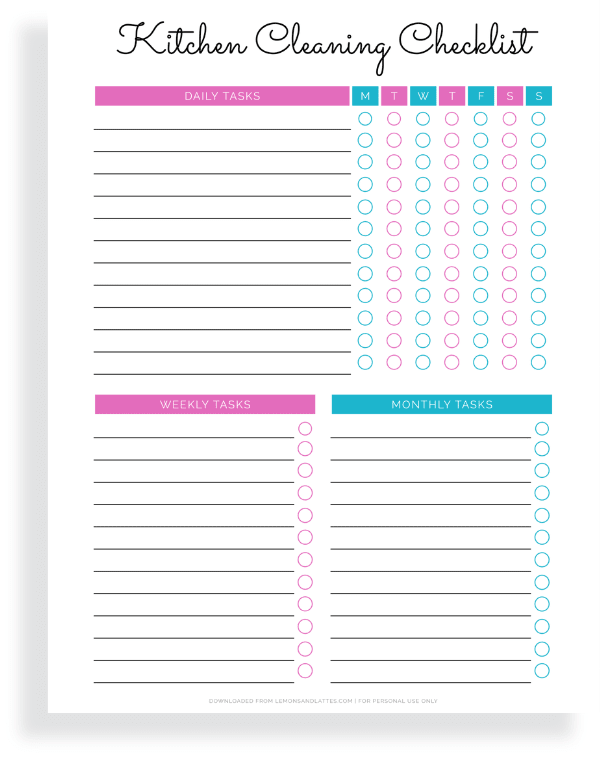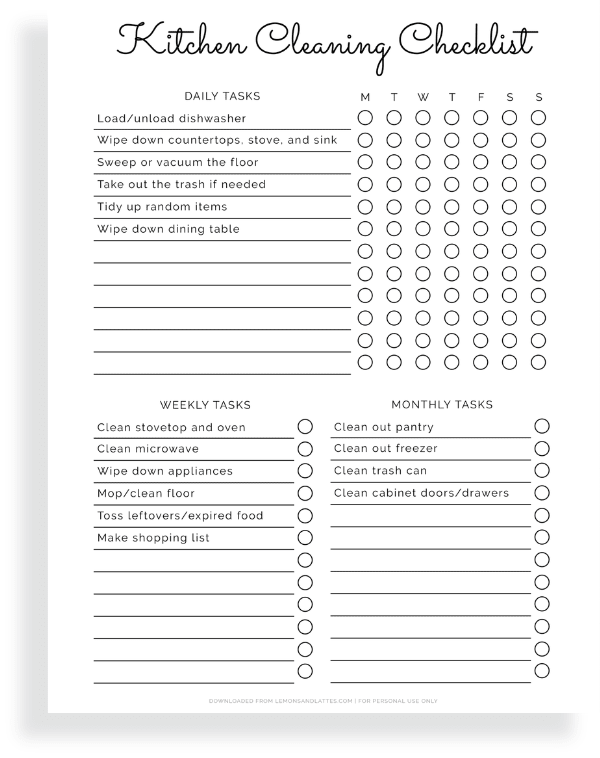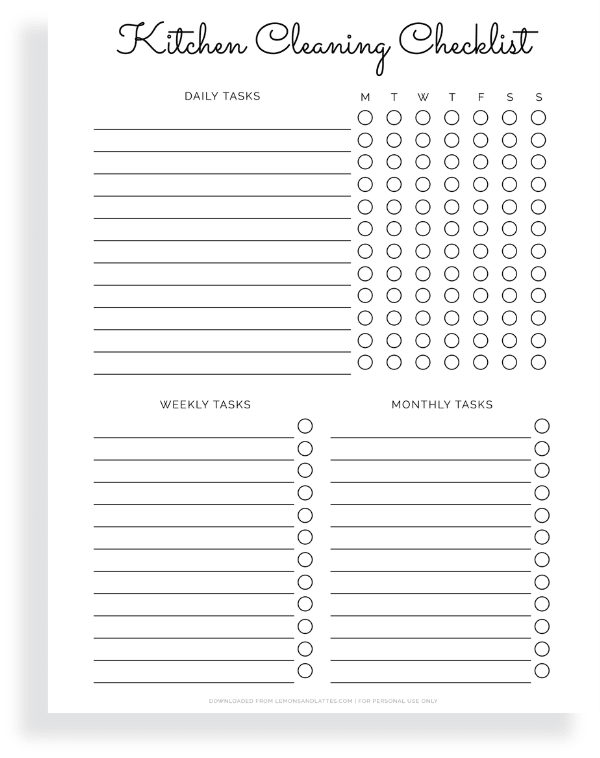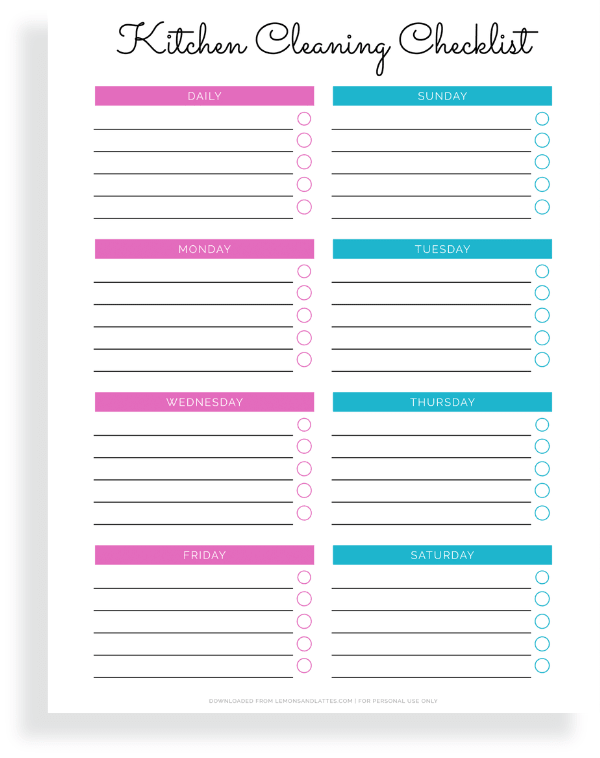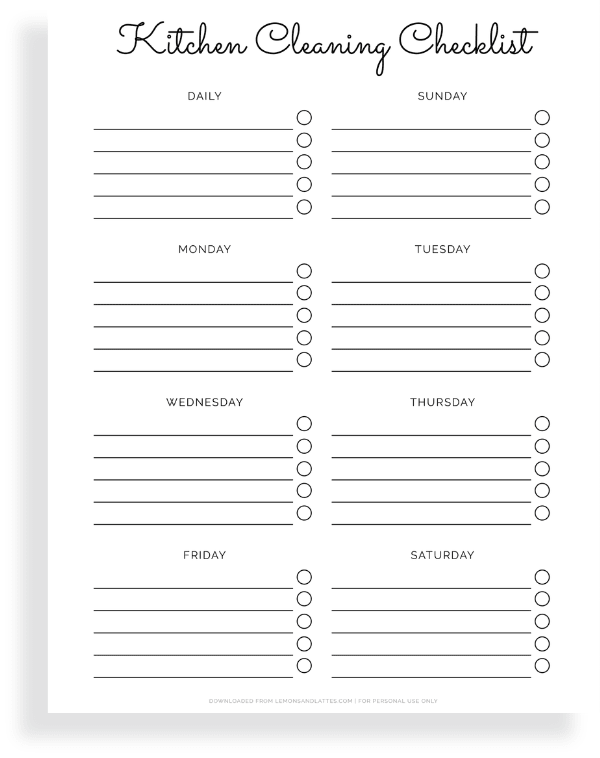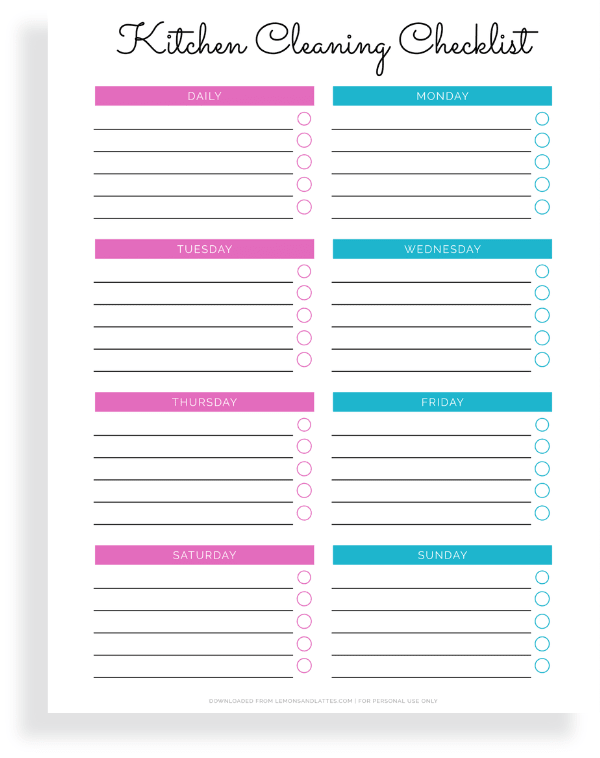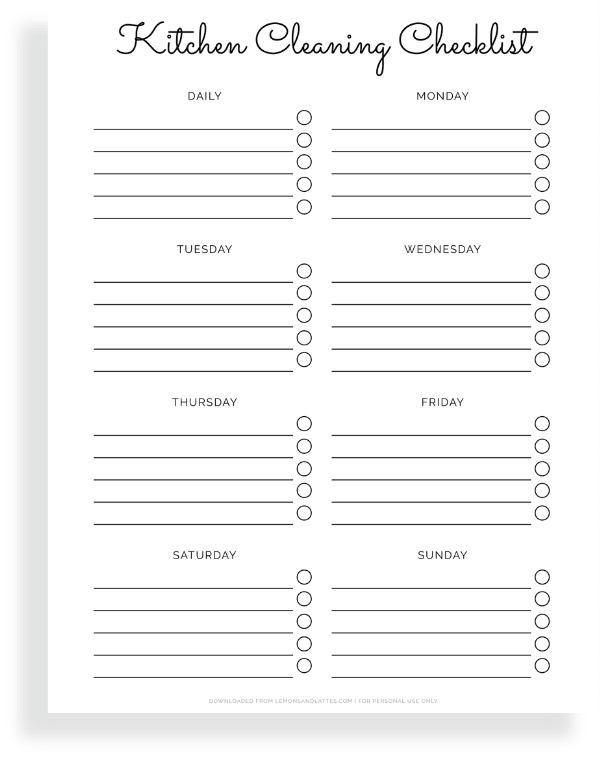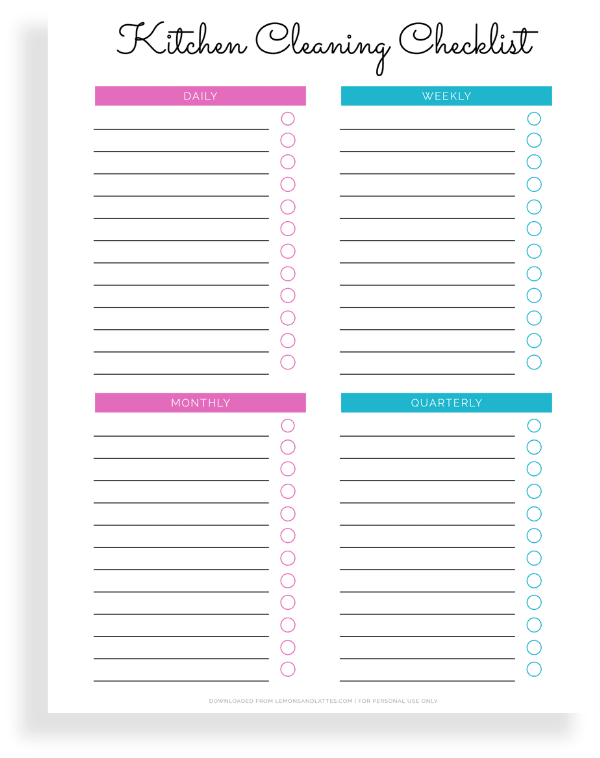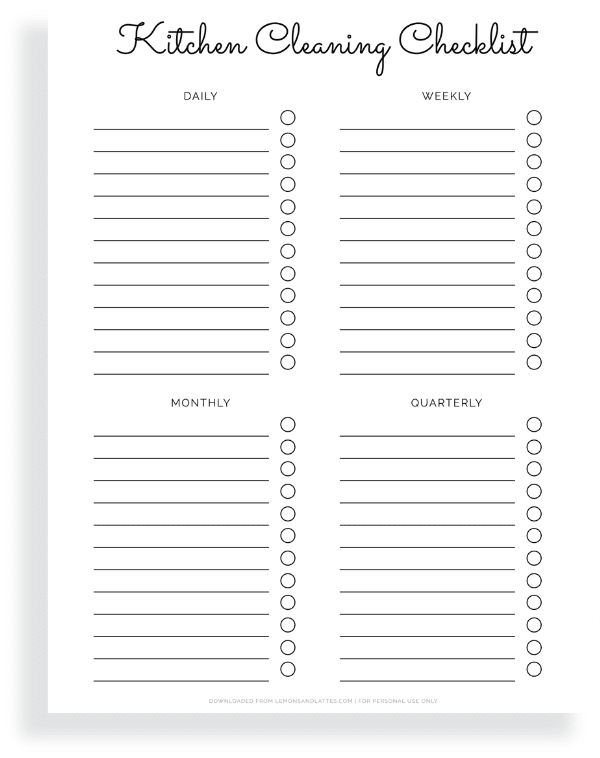 ---
If keeping your kitchen clean and organized feels like a never-ending task, checklists are a free tool you can use to make it a bit more managebable.
If you like these free printables, please take a moment to share this post!