Printable Kitchen Cleaning Checklist
This post may contain affiliate links. Please read my disclosure for more info.
A clean kitchen not only looks great but makes your life so much easier.
No more searching for your favorite spatula or missing ingredients hidden in the chaos.
Instead, you can confidently whip up your family's favorite meals with ease.
That being said, keeping a tidy kitchen is easier said than done – especially during those times when life is hectic.
Fortunately, a kitchen cleaning checklist can simplify the process!
Printable kitchen cleaning checklists
Whether you prefer a blank template or one that has some ideas filled in for you, here are a few different options.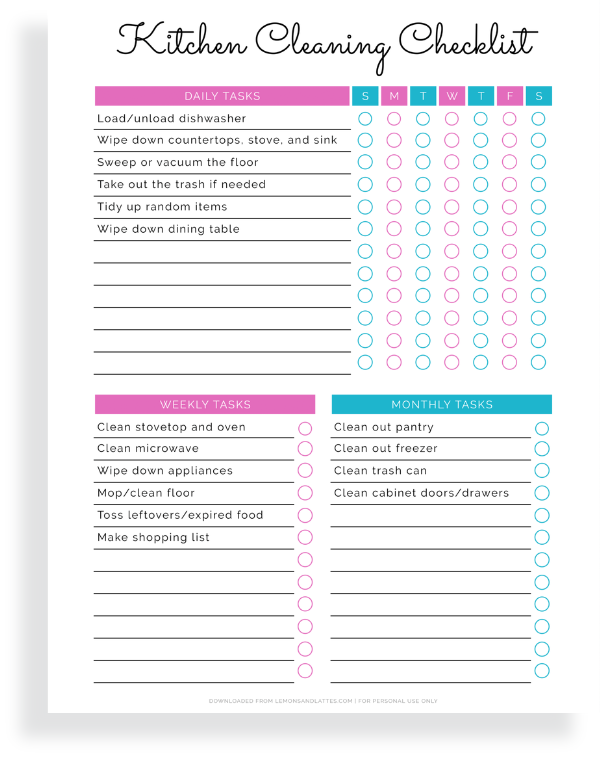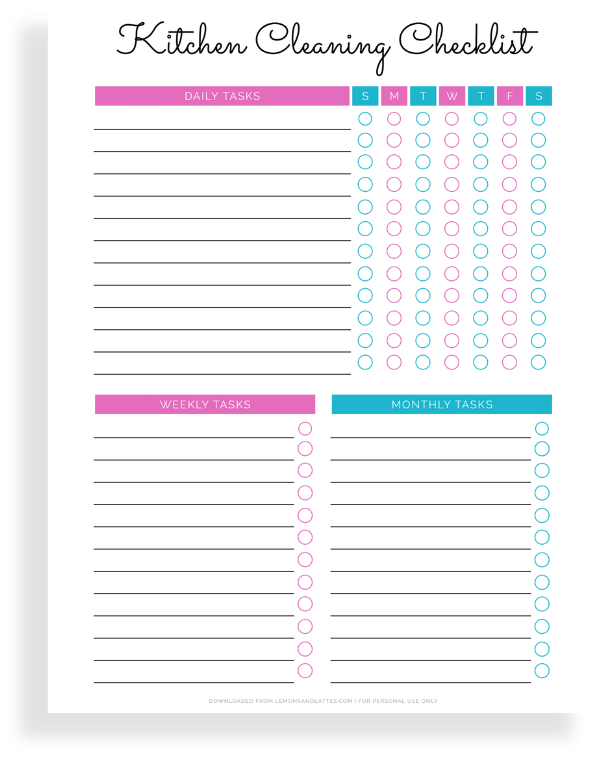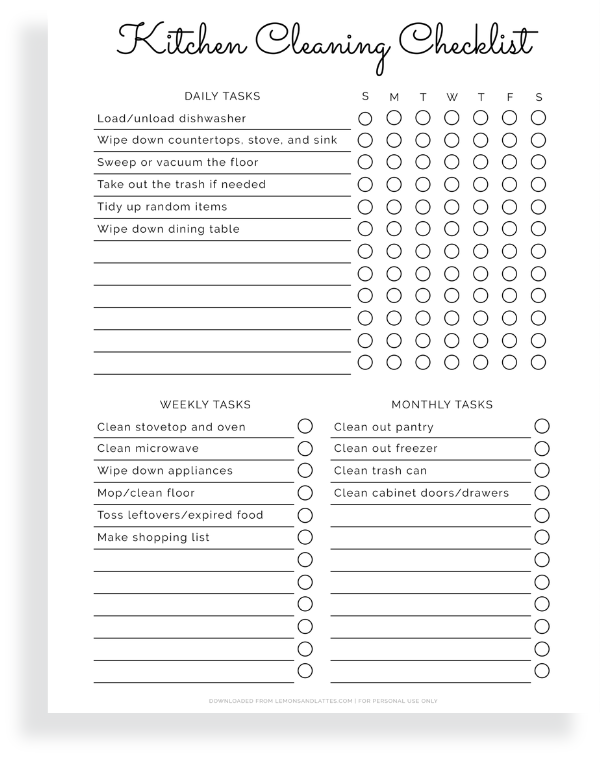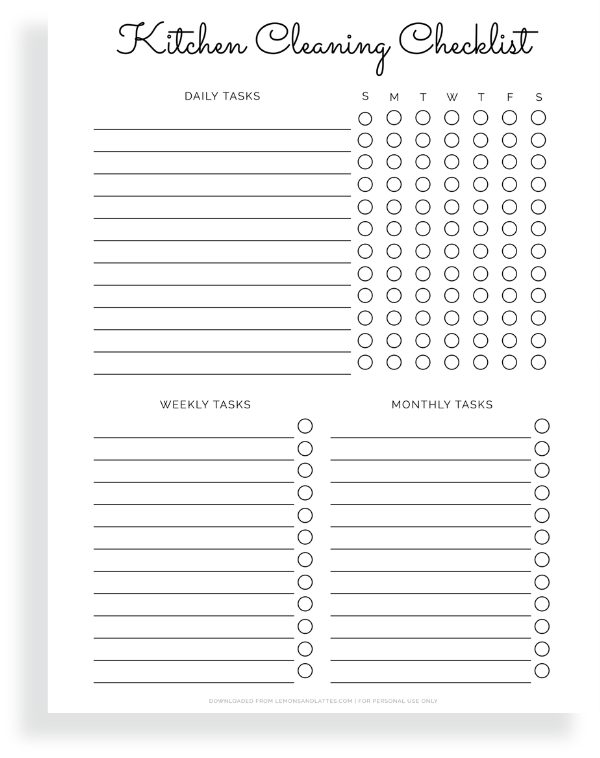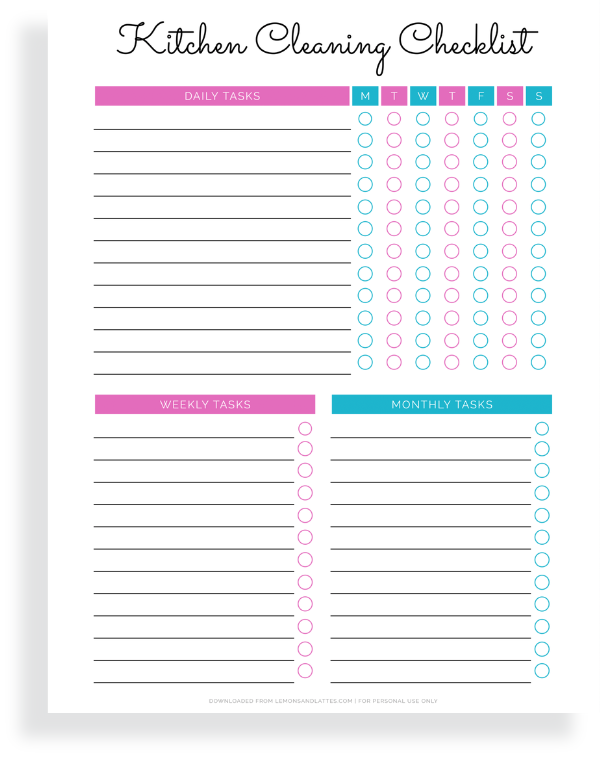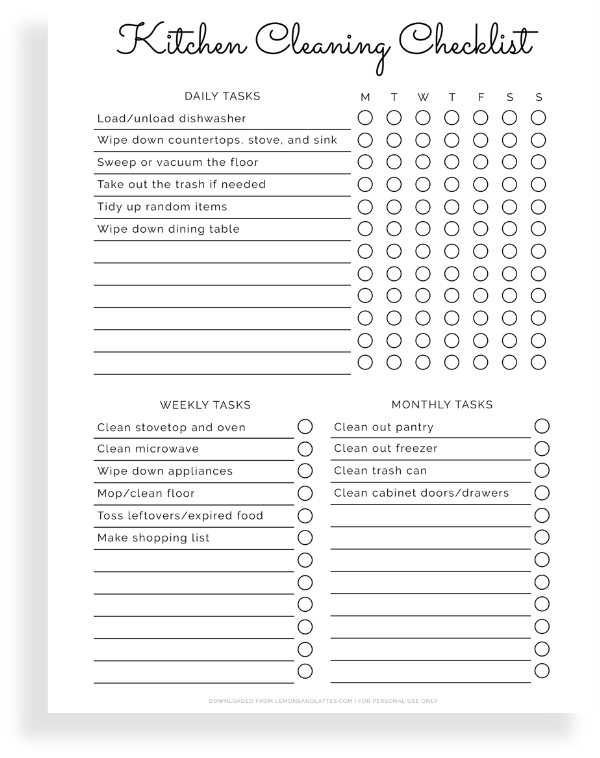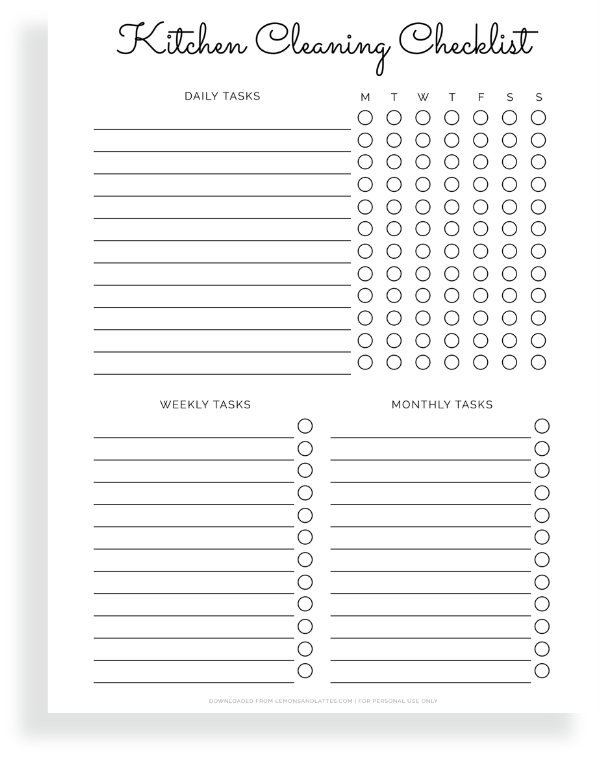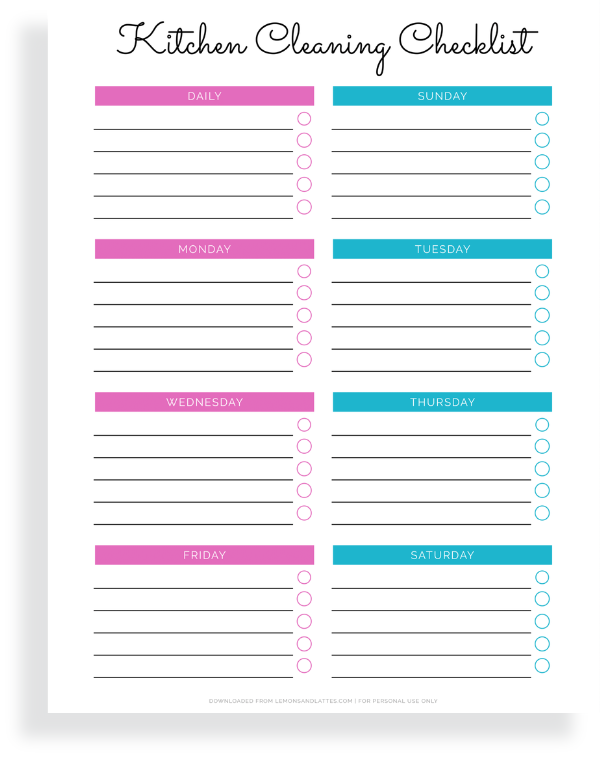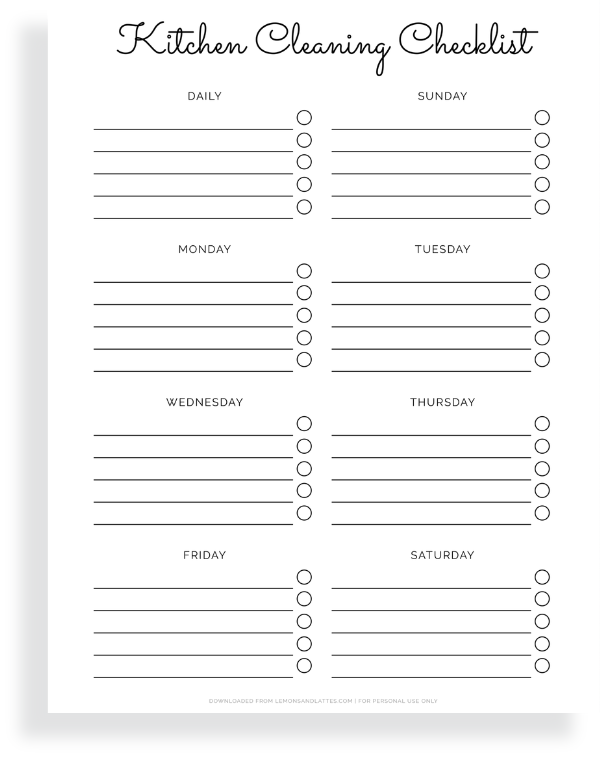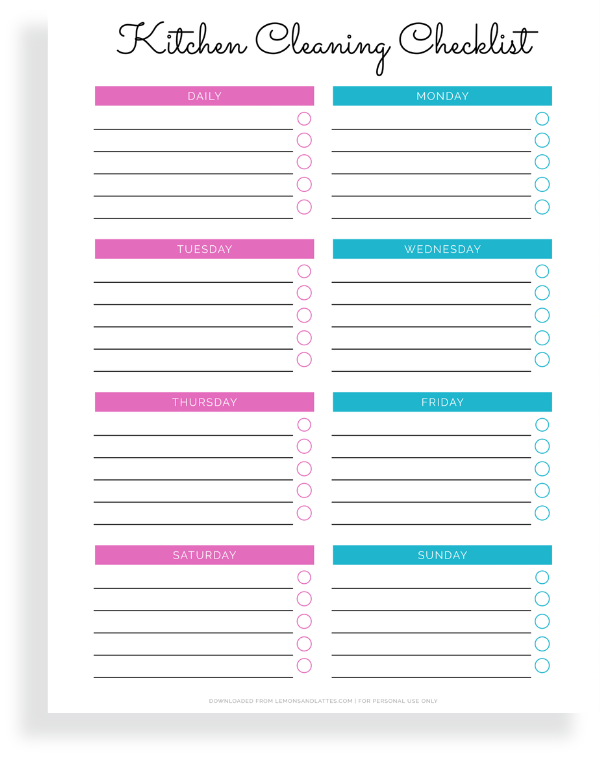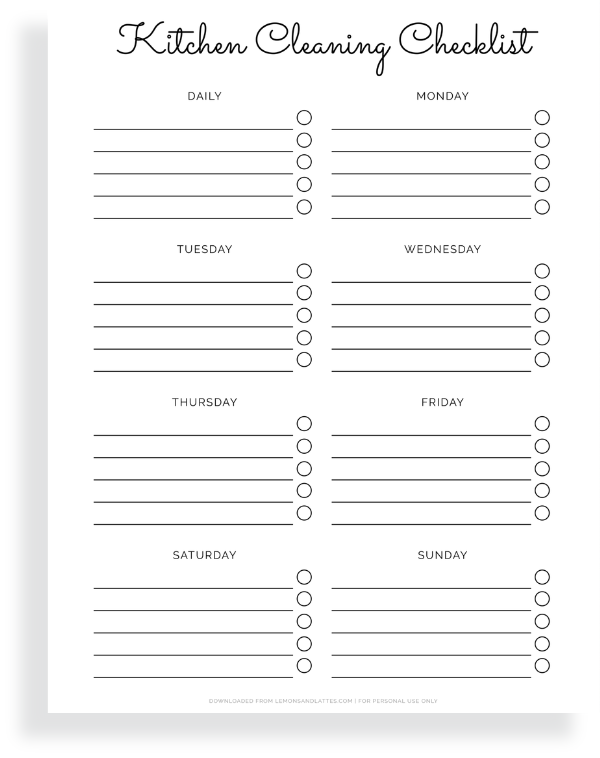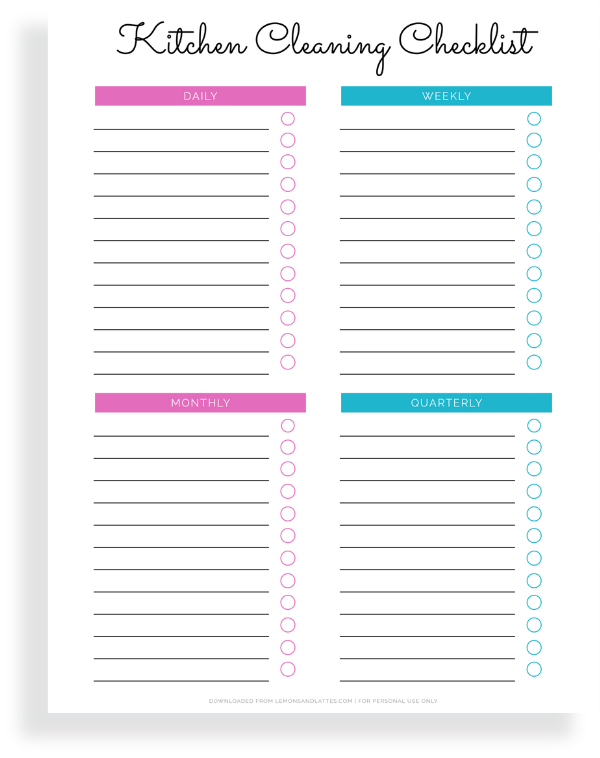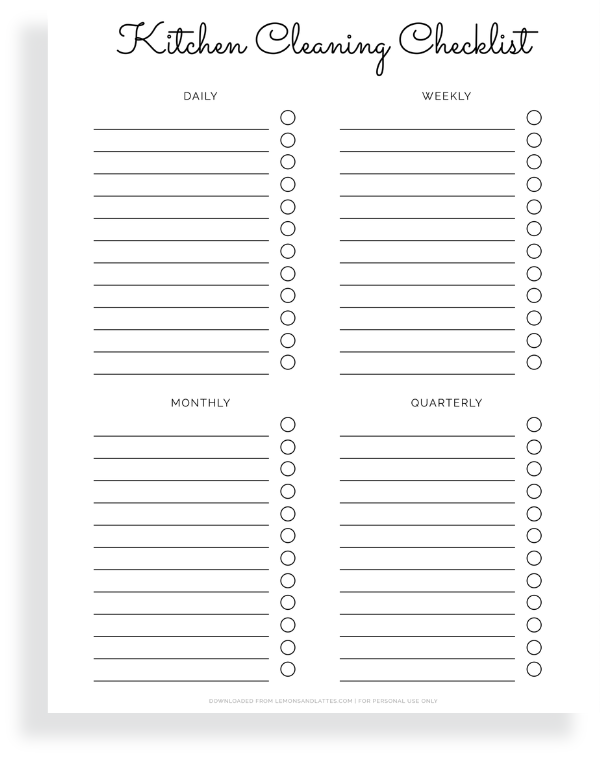 Sample kitchen cleaning routine
Here are some sample tasks you may want to consider adding to your own cleaning routine template.
Feel free to use these ideas or mix them up however you see fit!
Daily:
Load/unload the dishwasher
Wipe down countertops, stove, and sink
Sweep or vacuum the floor
Take out the trash if needed
Tidy up random items
Wipe down the dining table
Weekly:
Clean stovetop and oven
Clean microwave
Wipe down appliances
Mop/clean floor
Toss leftovers/expired food
Make shopping list
Monthly:
Clean out pantry
Clean out freezer
Clean trash can
Clean cabinet doors/drawers
More cleaning checklists