This post may contain affiliate links. Please read my disclosure for more info.
Self-care often gets pushed to the bottom of the priority list when you're a mom – especially when life is busy.
It's not like we mean to do it really, but somewhere between the diaper changes and scraping food off of weird places, it happens.
It's hard to focus on yourself when you barely have time to sit down for a meal or take a shower.
But, thankfully, self-care doesn't always have to take up a lot of your time to be effective. (Luxurious baths? What's that?)
Here are 20 self-care activities you can do easily and quickly.
1. Color with your kids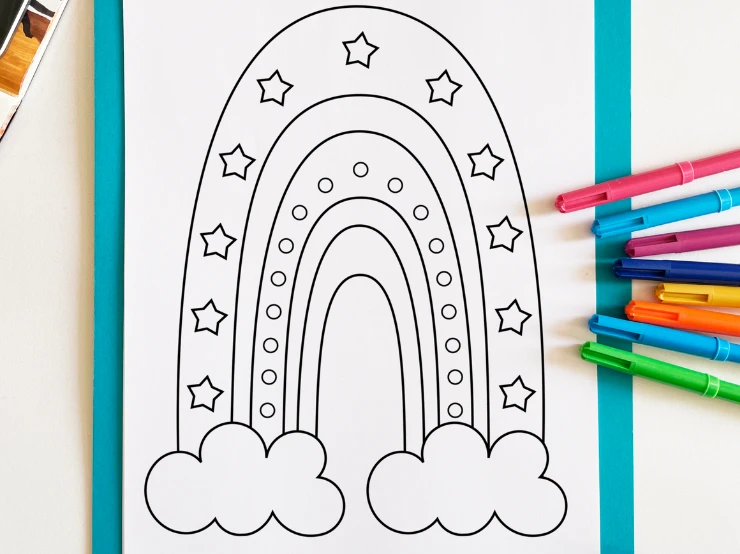 Coloring isn't just for kids. In fact, it's the perfect stress reliever and self-care idea for moms looking for a creative outlet.
All you need is a coloring book for adults, some coloring supplies, and you're good to go.
Or, start with these easy flower mandala coloring pages.
Rainbows can be really fun to color too.
2. Drink a glass of water
Eat well, yes, but drinking more water is also something to strive for.
An easy self-care idea you can try is to drink a glass of lemon water right when you wake up in the morning.
It's great for digestion and gives you a head start on your water intake for the day.
Take it a step further with a printable water tracker to ensure you're drinking enough water throughout the day.
3. Eat a healthy breakfast
Next, I urge you to try to at least eat a healthy breakfast. I've found that eating a healthy breakfast really does set the tone for my day.
Cooking up a healthy breakfast can be quick. Blend a quick green smoothie, try some overnight oats, or whip up a quick loaded veggie omelet.
4. Go to bed earlier
Getting into bed at a decent hour is easier said than done if your kids are still little or you have a baby.
And I know it's tempting to stay up late and binge watch a few episodes of your show once the kids are settled down.
But even a few extra minutes of sleep can make a difference in how you feel overall.
If you struggle to fall asleep fast, avoiding bright screens right before bed may help you catch some z's faster.
5. Write in a journal
Journaling can help with anxiety, stress, and depression (source) – Another fantastic self-care activity for moms.
This journal with prompts is perfect for beginners or you can take the bullet journaling approach and start with a dotted journal. There are endless bullet journal ideas on Pinterest!
6. Have a relaxing cup of tea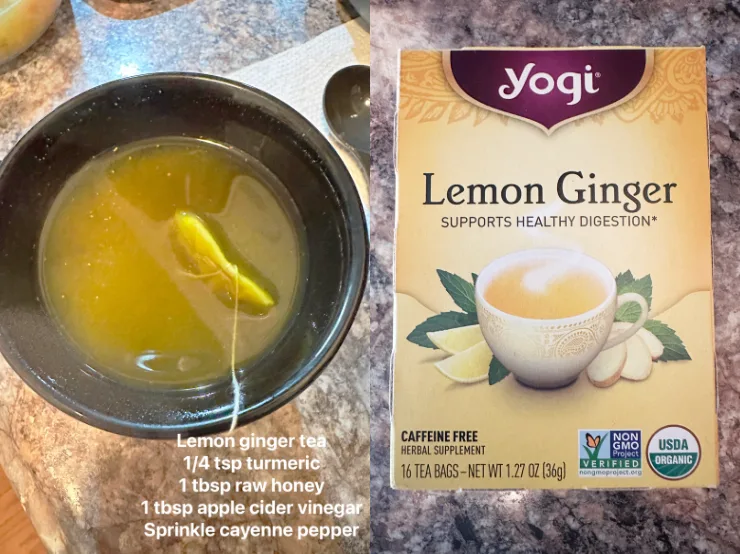 Next, having a cup of tea after the kids are in bed is the perfect way to relax, wind down, and de-stress from your day.
Which tea blends are best for stress? I love this Yogi stress relief blend and the caramel bedtime blend.
Lately, I've been loving the Yogi Lemon Ginger with turmeric, honey, apple cider vinegar, and a sprinkle of cayenne pepper.
7. Pick one thing to declutter
Did you know physical clutter can stress you out (source)? It's time to start kicking the clutter, lady.
That being said, decluttering can be an overwhelming task. An easy way to make it feel doable is to with a simple declutter checklist. This one includes 100 easy things to get rid of.
Making a little progress as you go along will help snowball your motivation!
8. Do a brain dump
Any time that I'm feeling particularly stressed or overwhelmed with things to do, I do a brain dump.
This post will show you how to clear your mind with a brain dump and you can snag a free brain dump template while you're there.
9. Write down your goals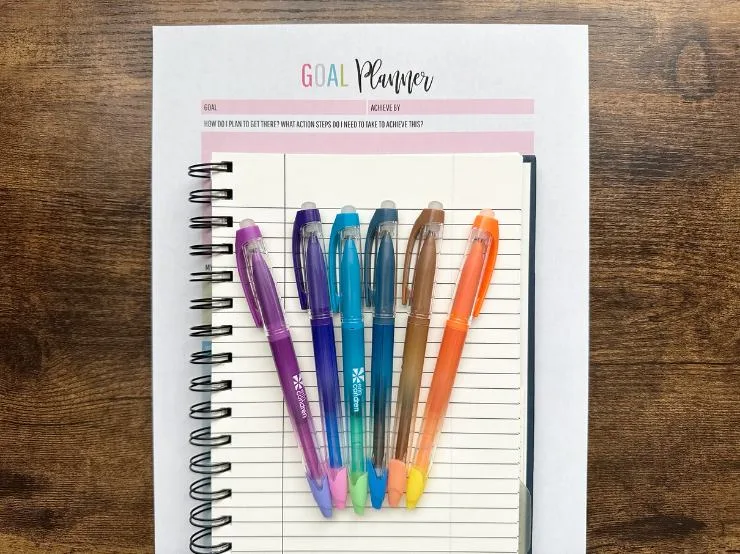 I've found that I feel much more positive, motivated, and happy when I'm working towards a personal goal.
This can literally be anything! What do you day dream about? What would you love to accomplish?
You're a mom first, but your goals and dreams still matter.
New to goal setting? Start with a simple worksheet.
10. Compliment yourself
As moms, we do a lot.
We cook. We clean. And tiny people depend on us for everything.
You work hard, and you know you work hard. It takes 5 seconds to look in the mirror and tell yourself you're doing a good job.
Positive self-talk is important. Be kind to yourself.
11. Listen to a great song
I stopped buying music a while ago. Pandora (free version) is my BFF these days because I can listen to my favorite music for free.
Jamming out to your favorite music will almost always boost your mood and make you feel happier and more positive.
12. Take a few deep breaths of fresh air
Take a few deep breaths of fresh air. You can't beat it.
Go for a short walk, open a window, step outside for a few seconds. Do whatever you need to do in order to get those few gulps of fresh air.
13. Exercise or take a walk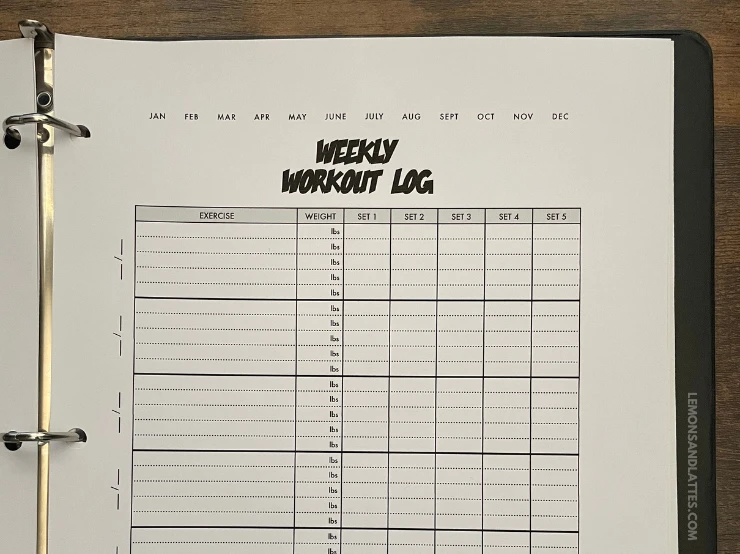 Do you wish there was a way to reduce stress, ease anxiety, and improve sleep? There is, and it's as simple as squeezing in a quick workout or brisk walk.
Exercising causes your body to release chemicals called endorphins. And you don't have to spend an hour at the gym (ain't nobody got time for that) to reap the benefits.
There are countless free workout videos on YouTube you can try or (my favorite) strap the baby in the stroller and head outside or to the park.
Want to make it a habit? Try a workout calendar or printable exercise log.
14. Wake up a few minutes earlier
Every morning I take about 30-45 minutes before my kids wake up to sip my coffee, check my blog analytics, scroll, etc.
Just getting those few extra minutes to yourself to do something you like can make ALL the difference.
15. Listen to ASMR
Another way I like to de-stress is – listen to ASMR on YouTube.
ASMR stands for autonomous sensory meridian response.
Simply put, it's basically a tingling sensation you get on your scalp or at the base of your neck when you see certain hand movements or hear certain sounds. These are what we call "triggers."
It might sound strange at first, but it can be extremely relaxing.
16. Laugh
There's a reason they say laughter is the best medicine.
According to this Forbes article, laughter releases endorphins and has an effect similar to antidepressants.
So, watch a funny movie, binge epic fails on YouTube, and save alllll the mom humor memes.
17. Read or listen to something uplifting
This can be fictional or not – Anything you find uplifting or inspiring.
Personally, I'm a huge fan of personal development books and podcasts. And my favorite time to listen to these? When I'm doing the dishes or waiting in the carpool line.
18. Say no
As moms, something we often forget is that no is indeed an option.
If you have a lot on your plate and you don't want to do a particular thing, it's 100% okay to say no!
19. Click unfollow
We spend a lot of our spare time scrolling Facebook or Instagram, and sometimes… it can be toxic.
Does seeing a certain person's posts make you feel less than amazing?
Hit that unfollow button!
You are in control of your life. If something makes you feel bad, you can kick it out of your bubble.
20. Vocalize when you need a break
Finally, ask for help when you need help!
Just because we're moms doesn't mean we're not allowed to ask for help.
You're allowed to need a break and a few minutes to yourself. So, talk to your spouse, your mom, a close friend – whoever you need to.
---
Don't forget to pin for later!