This post may contain affiliate links. Please read my disclosure for more info.
Do you know what most people's biggest regret is when it comes to starting a mom blog (or any blog)?
It's probably some variation of the same answer: they wish they had started sooner.
I know you probably hear this all the time, but most of the doubts and fears you have about anything are all in your head! It's really true.
And blogging is no different. The hardest part is making the decision to start.
The technical stuff is actually pretty simple and doesn't take long at all.
So, whether you're looking to build a blog that may one day be a full-time business or you want a creative outlet for when you're not listening to Minecraft stories or picking up Legos…
Consider this the push you've been waiting for!
You're only a few short steps away from having a brand new shiny blog to call your own.
How to start a mom blog (or lifestyle blog) in 2021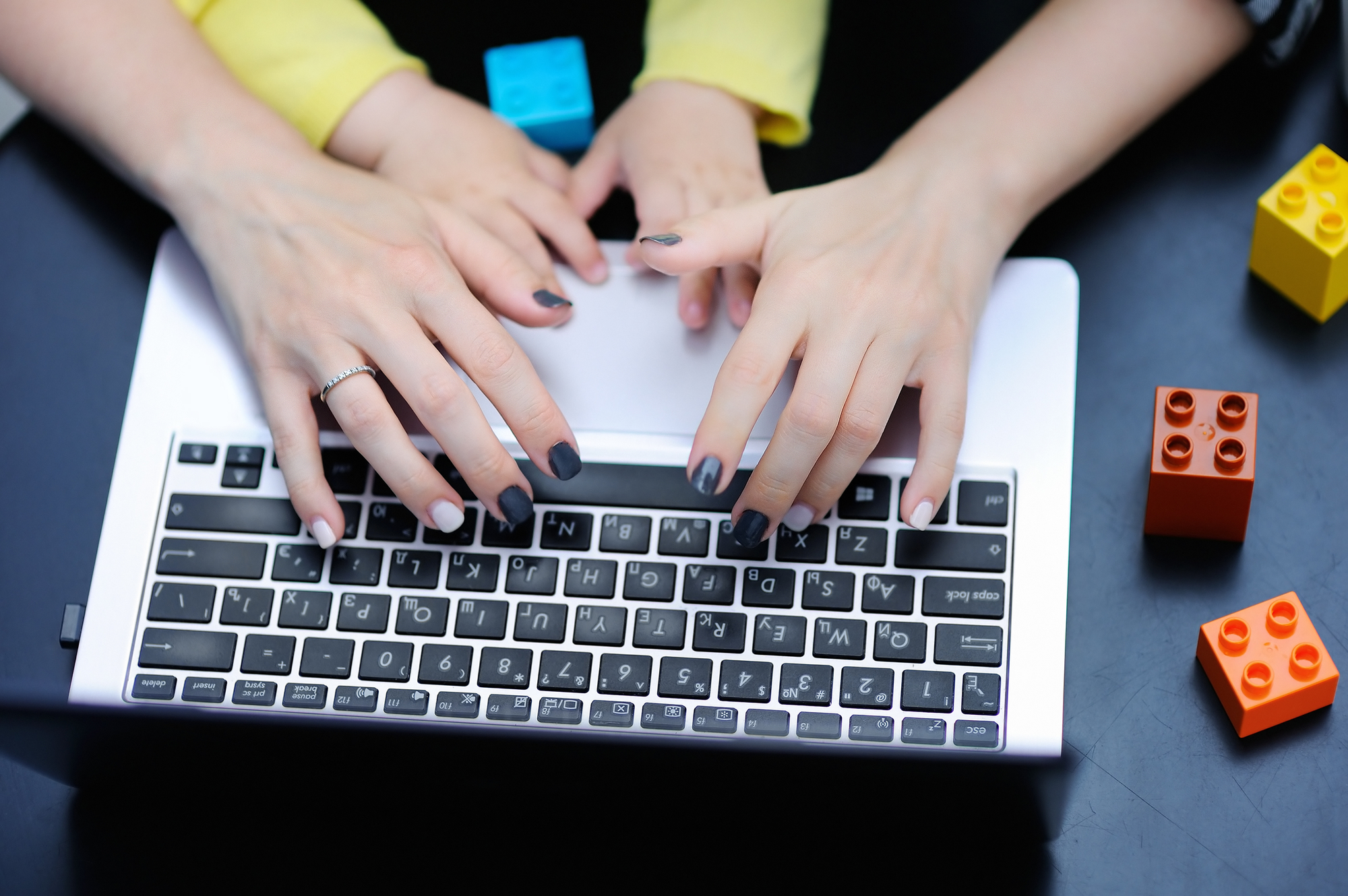 Step 1: Decide what you will blog about
So many people get hung up on this simple step (myself included).
If you've done any research on this at all, you've probably had a guru or two talking your ear off about how you must choose a niche (a single and narrowish topic to write about).
While I do agree that it's much easier to grow a blog that has a central focus, this advice isn't black and white.
As a beginner blogger, you may have to try out a few topics to find your sweet spot. I don't think anyone gets it 100% right from the start.
You may think you're a huge fan of something, but when it comes to writing about it… you might find that you just don't love it as much as you thought you would (this happened to me!).
At the end of the day, this is what you need to keep in mind:
Choose a few topics you feel you'll enjoy, and just get started.
Taking action is what will lead you to the clarity you're looking for.
Your audience will help dictate the direction of your blog as you go along.
Here are some blog topic ideas to get you thinking:
Organizing
Home decor
Parenting
Pregnancy & kids
Mommy lifestyle
Healthy living (health/fitness/wellness)
Budgeting/Saving Money/Frugal Living
Working at Home
Homeschooling
Crafts/DIY
Food blog (cheap/easy, paleo, vegan, GF/DF, etc.)
Branding & design
Fashion
Minimalism
Homesteading/simple living
Step 2: Choose a domain name
This is another step that people often get stuck on. My advice is to choose a simple name that is broad enough to cover your chosen topics and allow for pivoting.
Keep in mind that it's not impossible to change your name later on if your blog takes a total 180. It happens every day!
So give yourself a day or so to think it over if you need to, and move on.
How to choose a blog name
Make a list of the topics you plan to write about

Brainstorm the type of person your content will most likely appeal to

Write down any words that are either related to your topics, your target audience (that ideal person your stuff will appeal to), and even words that have meaning to you.
Try mixing and matching and see what you come up with!
Step 3: Choose your website platform + hosting
The platform I use and recommend is WordPress (self-hosted). You may have heard other bloggers talk about going with other platforms because they don't know how to code, they're not very tech-savvy, etc. Those are actually not requirements in order for WordPress to work for you.
Now, some people confuse the WordPress I'm talking about with a free WordPress(.com) blog.
What is the difference between WordPress.com and WordPress.org (self-hosted)?
WordPress.com is free, but it's not really any better than the other guys out there. You still have limitations, and you don't have full control over your site. So from here, when I say WordPress, I'm referring to the self-hosted version. It's what I personally use and recommend that you use too. (More on what a host is below)
There is a slight learning curve like anything else, but the net is full of tutorials that will help you.
Other reasons to choose WordPress as your platform:
You can literally turn your site into anything you want. Think you might want to set up a shop one day? Cool. A membership site? Heck yeah.
You make the rules. You are free to add whatever you like to your site. If you want to display ads (not my favorite, but just making a point), you can. Want to throw in a couple affiliate links (as long as you follow the FTC's rules), you're free to!
If you wanted to get techie and customize some of your site beyond what comes out of the box, no prob.
It's probably the most popular platform among bloggers that make full-time incomes. Need I say more?
Assuming you trust my judgment on starting a self-hosted WordPress site, now you need to decide on a host.
What is a host and why do I need one?
Let's say you're planning on building a house. Before you start building, you need to find the perfect lot to build on so that you absolutely love the full package when your new home is built. You want the view to be gorgeous, no annoying neighbors, etc.
Think of your host as that perfect lot or area of land and your WordPress site is that gorgeous new home that goes on top.
Your home could be beautiful, but if you chose a crappy location, you're not going to have the best experience, right?
So, in a host, there are certain things we want to look for so that we're happy with every aspect of our "home" once it's built online.
We want great customer service, simplicity to get everything set up like it needs to be, and affordability.
I've finally found this with Siteground. I looked around before deciding on the host for my own blog, and this is the company I went with personally. And so far so good.
How to get started with Siteground: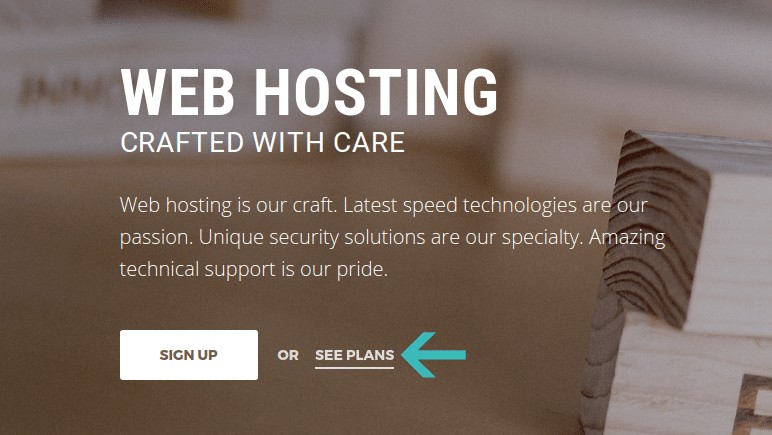 Next, choose your hosting package. For most beginners, the StartUp package is fine, and it's a plus that it's just $3.95 per month.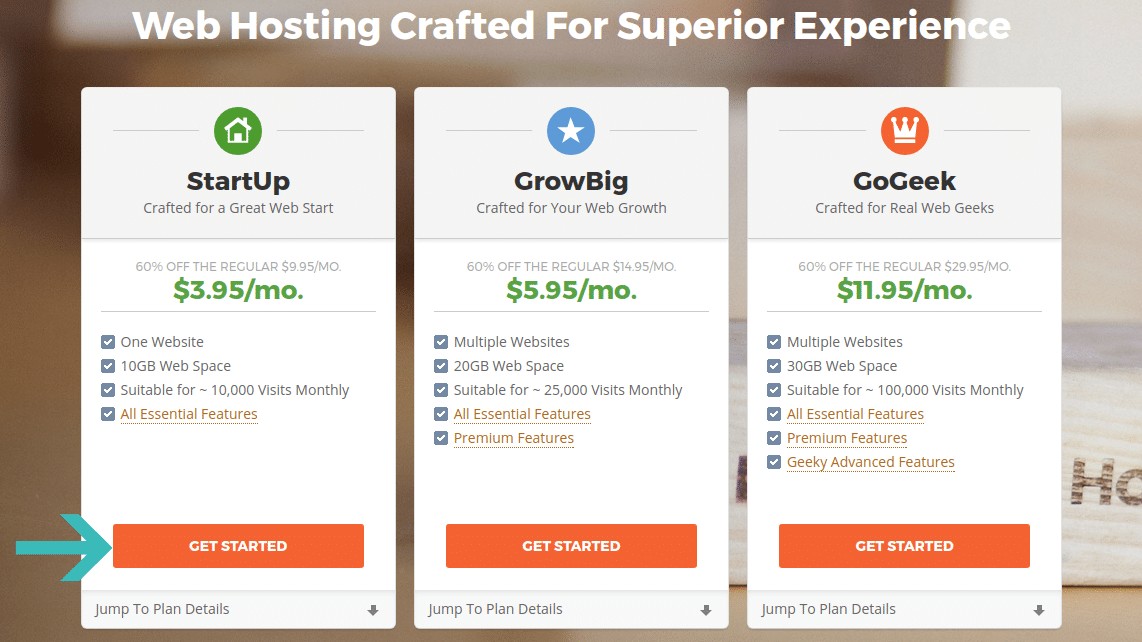 If you happen to already have a domain name, go ahead and type it in. If not, here is where you'll create a brand new one.
Also, I recommend just sticking with the .com extension. You want to make things as simple as possible for your future readers.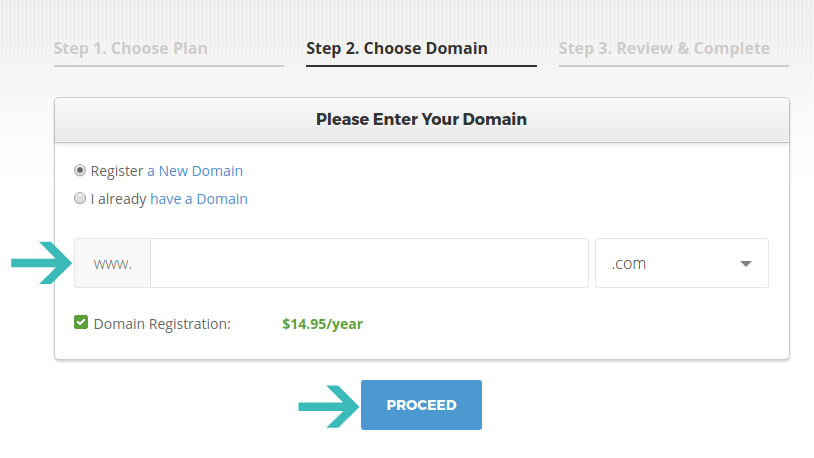 Next, you will fill out the required info, and select whether or not you want any of the extra services. I always get the privacy feature, because it keeps your personal info private in the WHOIS database (this is where the contact info is stored for everyone that has a registered domain name). Totally up to you.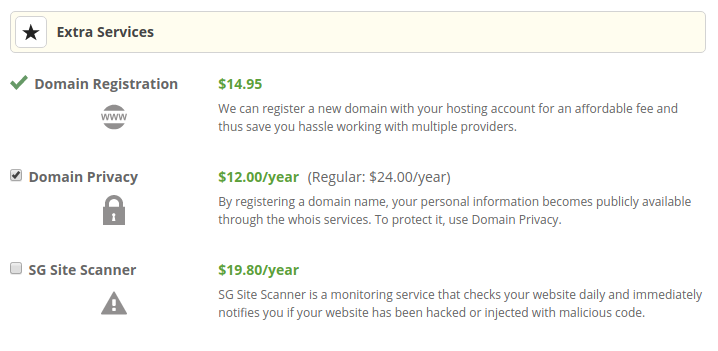 Almost done! Agree to the terms of service, and submit your order.

Step 4: Install WordPress
That wasn't so bad, right? Now, all you have to do is install WordPress.
There are two ways you can do this. You can contact tech support and ask them to set this up for you (for free), or you can do it real quick by yourself (it's super easy).
If you choose to DIY, keep reading.
Once you are inside of your user's area, click the "My Accounts" tab, and go to your cPanel.
Once inside, scroll down until you see "WordPress Tools" and click WordPress Installer.

Then, choose "install now."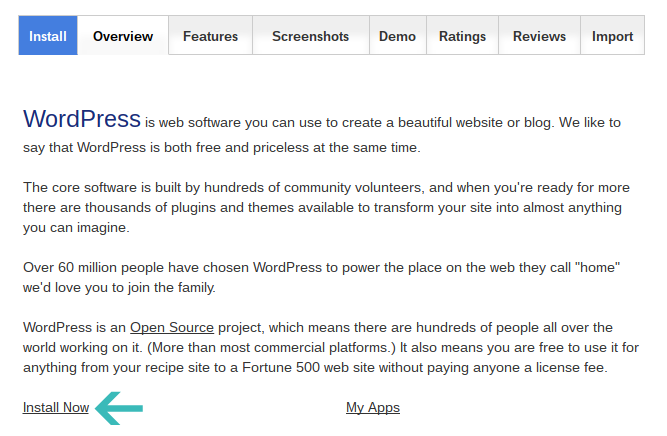 Complete the setup. For the protocol, it's usually just http://.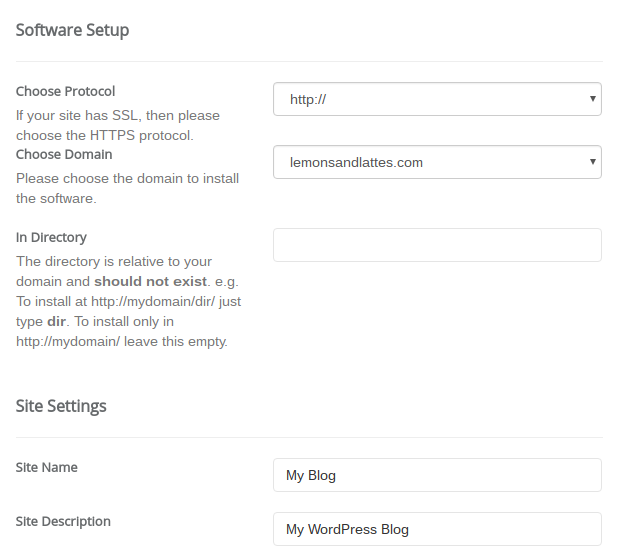 A lot of others online recommend not to use "admin" as your username. You'll also want to make your password really hard to guess.
Make sure you keep both your username and password in a safe place, because you'll need it in a few to log in to your new blog.
You can select none for the theme because you can change this later inside of your WordPress dashboard.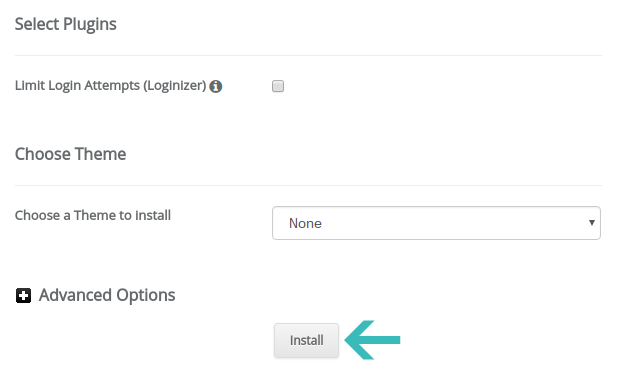 And that's it! Congrats, because you now have your own blog! To access your WordPress dashboard, go to yoursite.com/wp-admin.
That's how to start a blog in 2021!
Pretty simple, right?
Help other mamas out by pinning!