This post may contain affiliate links. Please read my disclosure for more info.
Do you have a goal to save money this year?
If that's a yes, you're definitely not the only one. In fact, 51% of U.S. adults have chosen better money management as their New Year's resolution (source).
And if there's a surefire way to get your finances in order, it's to stop overspending on those small, but unnecessary purchases.
Things to stop buying to save money
1. Air Fresheners
That air freshener that's making your home smell like a pumpkin spice latte? There's a good chance it contains some less-than-healthy ingredients (more info on the chemicals found in air fresheners can be found here).
Not only that, the refills and replacements can really add up over time.
Alternatives: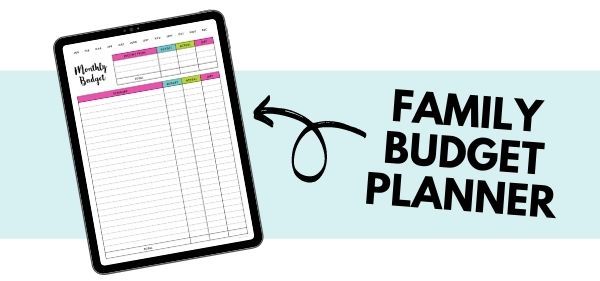 2. Dryer Sheets & Fabric Softener
Dryer sheets and fabric softeners may help make your clothes feel softer and reduce static, but they also fatten your laundry bill.
Plus, like air fresheners, they also contain some questionable ingredients.
A better alternative:
Instead, why not try some wool dryer balls? These are non-toxic and chemical-free. They'll also help reduce drying time + keep your family's clothes softer and wrinkle-free.
3. Cable/Satellite TV
Is it really worth it to pay $30+ for endless advertisements?
For us, it really wasn't. We gave up cable a while ago and now we only pay for Netflix instead of cable.
If there's a movie we really want to see, we'll rent it (or sometimes buy, depending on what it is) on Google Play.
Other alternatives:
Aside from Netflix, you still have options!
YouTube – You'd be surprised how many things you can find to watch for free and with shorter ads
If you sign up for an Amazon Prime account, you'll save money on fast shipping and gain access to Prime Video.
Hulu
4. Fancy Coffees
I don't know too many busy moms that aren't powered by coffee.
And a lot of the time, that means grabbing one from your local Starbucks or Mcdonald's instead of making it yourself at home.
While those are so delicious, you'll save money simply by making your own and getting yourself a decent travel mug.
How I keep it simple:
The trick to keeping your morning stress-free while still making your own coffee (and saving boatloads of money) is to prep everything the night before.
I do this most nights as part of my evening routine so that my morning coffee is as simple as pressing a button and pouring it into my mug.
5. Convenience Foods
Convenience foods are ready to eat meals like canned soup, frozen meals, and even those pretty fruit trays.
Not only do they usually end up costing more, they're typically full of sodium and preservatives.
If you're trying to lower your grocery bill, you'll save money by planning ahead of time, cooking at home, and skipping the "easy" stuff (that's not that tasty or filling anyways).
6. Fast Food
In addition to convenience foods at the grocery store, skipping the fast food is also a HUGE money saver.
The typical fast food meal for one person costs anywhere from $5-$10+ right? If you eat out 5x per week, you're spending an extra $25-50 per person!
If you're hitting up the fast food line because you feel like you have no time or energy to cook at the end of the day, try prepping some of your meals ahead of time.
7. Gym Membership
If you actually use your membership– cool! That's great.
But if you have a gym membership you never use, you're literally just blowing money each month for no reason.
Some cheaper alternatives:
Use an activity tracker to set daily step goals and track your progress – It's a one-time purchase instead of an ongoing membership.
Do your own workouts at home for free
8. Expensive Skincare Products
One thing I have personally stopped spending money on is expensive skincare products.
I have spent a fair share on acne products that never worked very well.
Other than a daily moisturizer, I've found that my skin looks best when I'm drinking enough water, eating healthy, and getting in plenty of vitamin C.
9. Single Serve Portions
You'll almost always pay more for the individual serving sizes.
So, instead of buying the oatmeal packets that are loaded with added sugars, you can buy a bigger container and spice them up yourself.
It's for the same for the individual baked potatoes, single serve steamer bags of veggies, etc.
You'll save money by buying the bigger size and portioning it out yourself.
Related: 10 Things to Buy in Bulk to Save Money
10. Disposable Plates, Forks, Spoons…
I know how fast dishes pile up– trust me!
But not only are disposable plates, forks, spoons, etc. terrible for your pocketbook, they're terrible for the environment as well.
It's worth it to spend the few extra minutes at night loading the dishwasher and tidying up.
Want to save money on plastic baggies too? Try these reusable ones! They're dishwasher safe and you can freeze them.
11. Clearance Items
Just because something is on the clearance shelf and appears to be a good deal doesn't necessarily mean it's something you need to buy.
Buying things you don't really need and won't use only creates clutter in your home.
12. Music
It's really easy to rack up an iTunes bill. A favorite song here and there may not seem like it adds up, but it does.
Instead of buying songs on iTunes, I use the free version of Pandora. I love that you can do replays now– All you have to do is listen to an ad for a few seconds.
You can also create playlists of your favorite songs on YouTube for free.
---
What unnecessary things have you stopped buying to save money?
Pin for later!