This post may contain affiliate links. Please read my disclosure for more info.
If you're looking for some fun (and easy) activities to do with your kids this holiday season, you can't forget to toss a few word searches into the mix!
These free Christmas word search printables will get the kids searching for holiday-related words like stocking, present, wrapping, Santa, etc.
They are challenging enough to get their brains thinking but easy enough that they shouldn't give up halfway through the activity.
(To make this activity a little more competitive, see who can find the most words in X amount of time.)
We have also included an answer key for each Christmas word find activity. Print as many copies as you'd like. No sign-up is required. Have fun!
For personal use only. Please do not redistribute.
Christmas words included in these activities
Rudolph
Prancer
Ornament
Elves
Toys
Merry
Happy
Snow
Cocoa
Candle
Sleigh
Stocking
Present
Frosty
Jolly
Holly
Wreath
Lights
Blitzen
Santa
Season
Jingle
Cookies
Vixen
Wrapping
Sled
Family
Grinch
Sweater
Eggnog
Gift
Peace
Dressing
Chimney
Party
Bells
Winter
Holiday
Comet
Star
Mistletoe
Celebrate
Fireplace
Carols
Snowman
Nutcracker
Gingerbread
Garland
Free printable Christmas word search activities
If you would rather download all 4 word searches in one file, you can do so by clicking here.
You may also download each one individually below.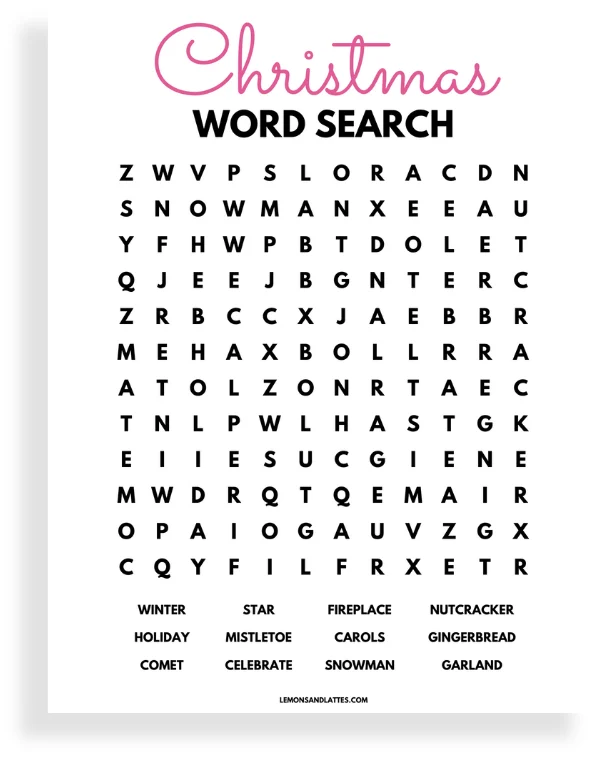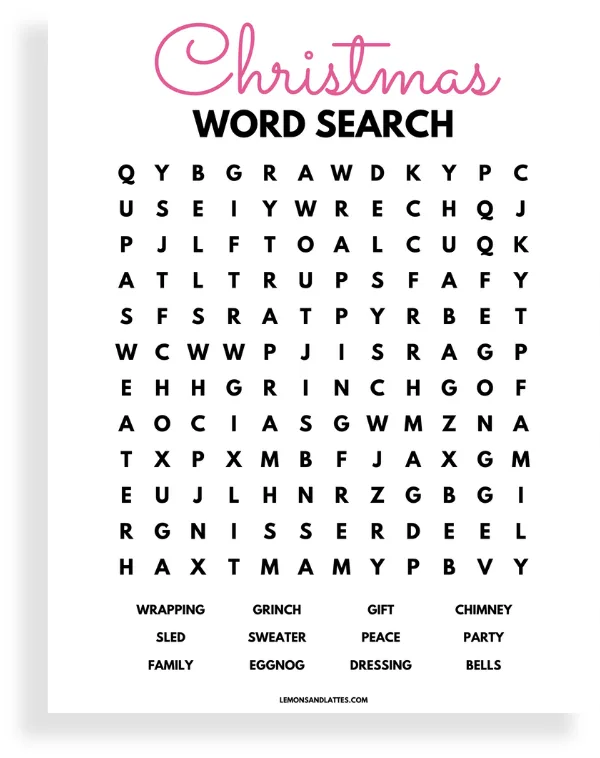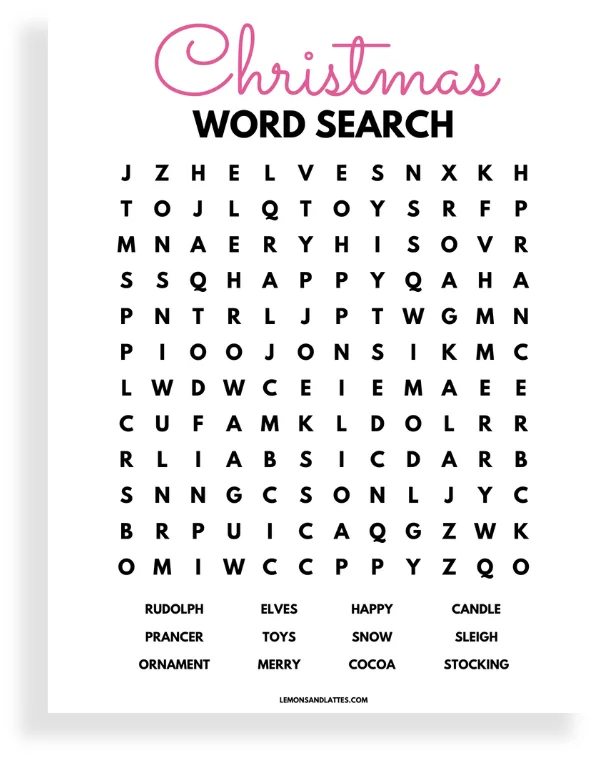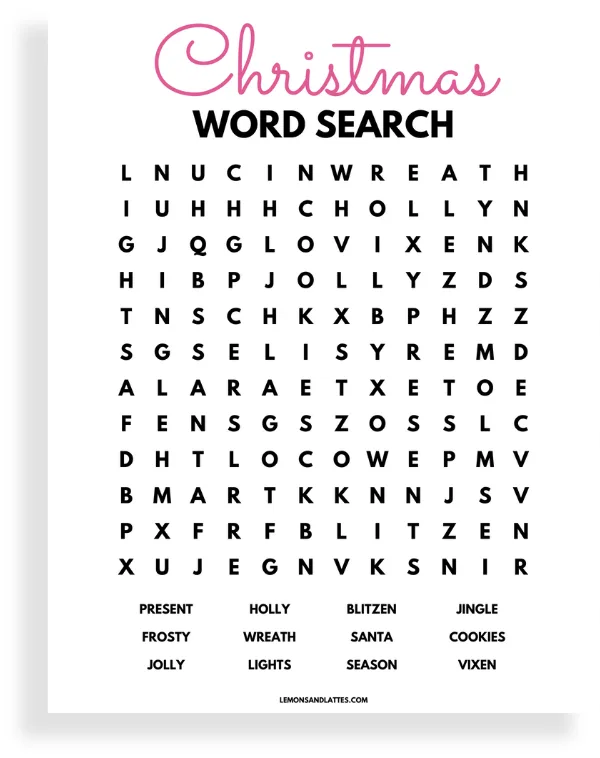 ---
With the holidays approaching, it's never too early to start planning some fun Christmas activities for the kids.
These free Christmas word search printable activities are perfect for the whole family!