This post may contain affiliate links. Please read my disclosure for more info.
As soon as the weather warms up, kids start counting down the days until summer break.
And who can blame them? From playing in the sprinklers to enjoying some fresh lemonade, there are always plenty of fun summer activities to do outdoors.
But when they need a break from the heat, it's nice to have a few indoor activities on hand too.
These free summer word search printables are the perfect entertainment when you need an indoor activity for road trips, rainy days, or any time in between.
Search for summer-themed words like flip flops, snow cone, sunscreen, lemonade, vacation, watermelon, and more.
They are completely free to download and print.
We've also included an answer key for each summer word search activity. Go ahead and print as many copies as you need!
More printables you may like:
Summer words included in these activities
Sunglasses
Fireworks
Sand castle
August
Umbrella
Outdoors
Barbecue
Cherry
Watermelon
Lawn mower
Vacation
Goggles
Lifeguard
Beach
Lemonade
Sunscreen
Sunny
Greenleaves
Towel
Shorts
Sunshine
Tanning
Pool
Picnic
Ice-cream
Blooms
Sunflower
Strawberry
Seashells
Camping
Grilling
Swimming
Airplane
June
Starfish
Butterfly
July
Snorkel
Snowcone
Suitcase
Trunks
Swimsuit
Ocean
Bright
Baseball
Travel
Flip flops
Surfing
Free summer word search printables
Download all 4 summer word puzzle activities in one file by clicking here (this includes the answer keys).
You may also download them individually below instead.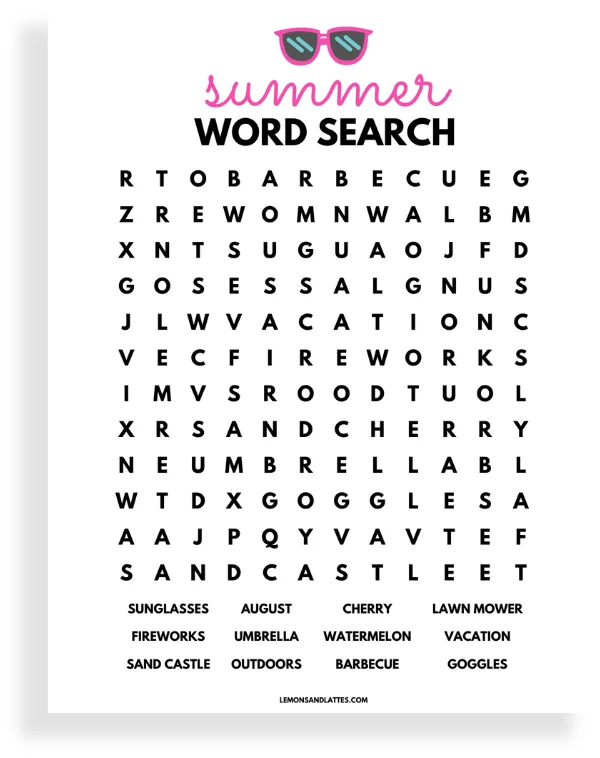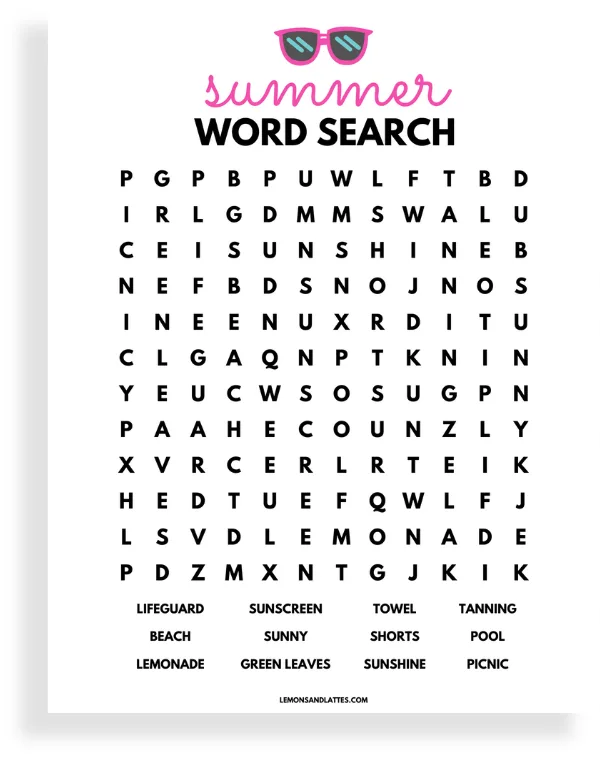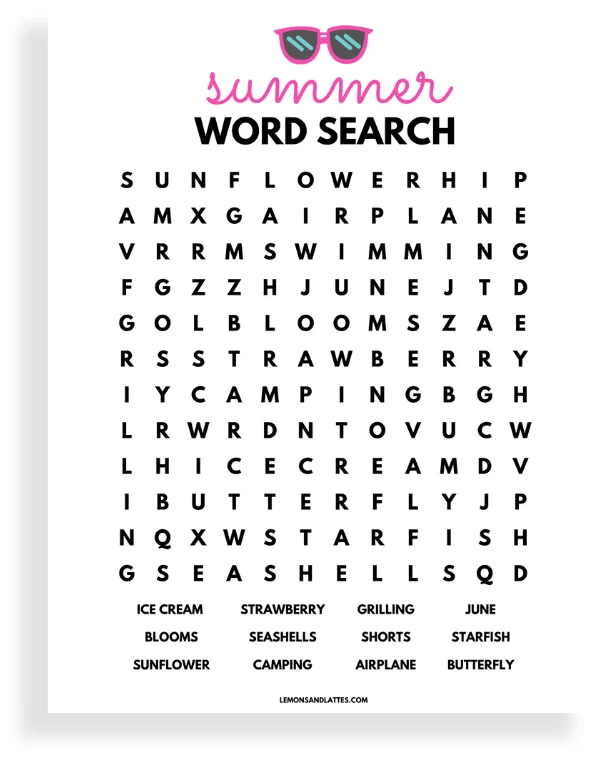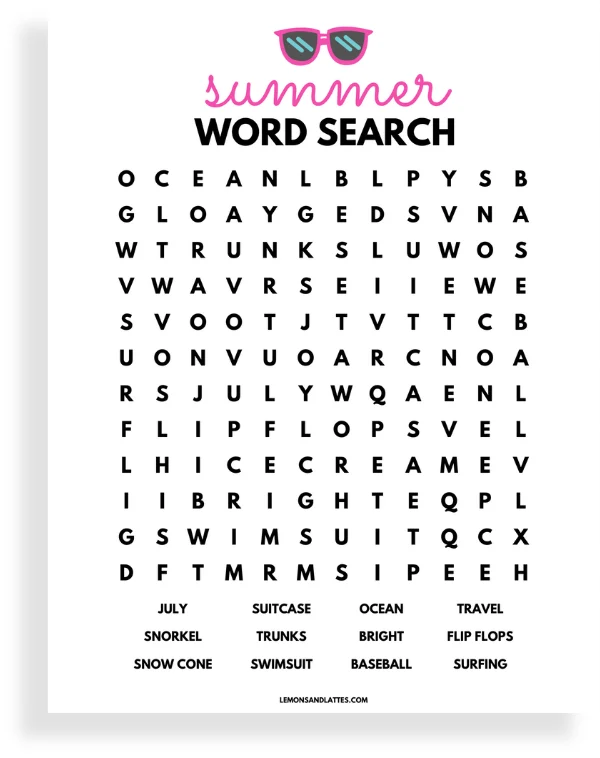 I hope you enjoy these summer word search printables!
And when you're finished, be sure to check out our other free printables for kids. We have several animal word searches like sea animals, dog breeds, and dinosaur names.
There are also several seasonal word searches you can print to keep your kids entertained during their summer break.