Whether you're trying to lose the baby weight, avoid gluten, or you're just eating less carbs in general– You're going to love these keto rotisserie chicken recipes.
Rotisserie chickens are high in protein and pretty affordable.
Best of all– They can cut your dinner prep in half for those times when life is BUSY.
Ready to give them a try? I've rounded up 10 easy recipes you can make from a rotisserie chicken that'll keep your belly full– keto style!
Related: 24 Easy Rotisserie Chicken Recipes to Make for Dinner
Keto Rotisserie Chicken Recipes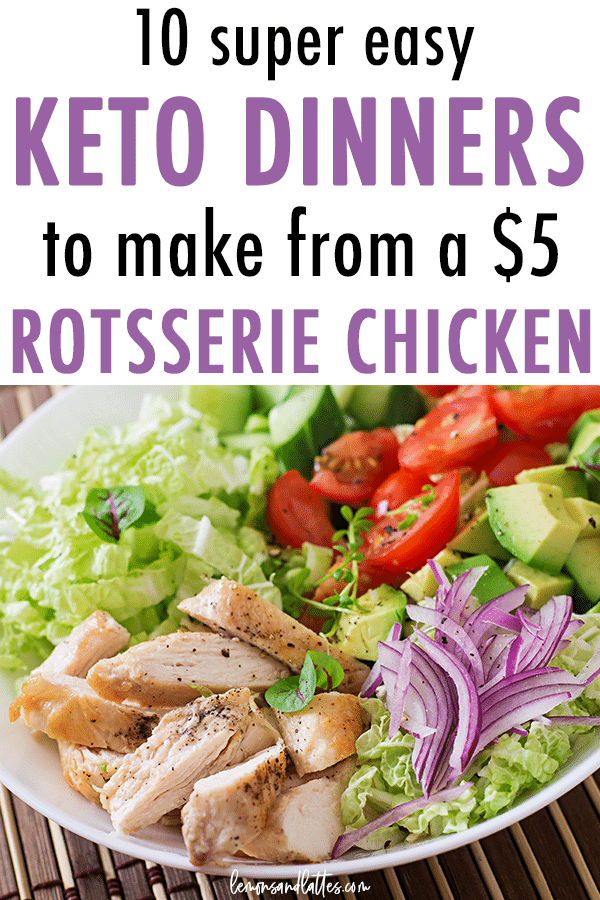 This post may contain affiliate links. Please read my disclosure for more info.