This post may contain affiliate links. Please read my disclosure for more info.
It seems like the kids were just getting out for summer break and now it's already time to start gathering up all their school supplies.
It's time to put away the summer reading logs and stock up on homework planners.
One thing I love doing each year is taking a first day of school picture of my kids.
It's crazy how much they grow in such a short amount of time, but it's always fun to look back and compare.
Plan on taking your own pictures? A first day of school sign printable is a must-have for that perfect back-to-school photo!
First things first – How to use these signs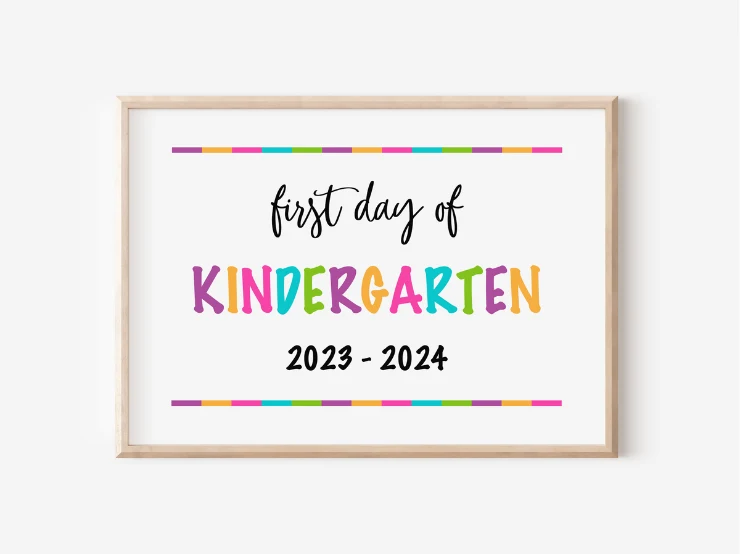 These PDFs are standard letter size. Print as is on 8 ½ x 11" paper.
Don't forget to also print the matching last day of school signs or pin this post for later so that you can easily find it again when you need it.
Next, choose a cute frame. This step is optional, but I highly recommend it.
A sturdy frame will make the sign easier for your child to hold and prevent the sign from getting crumpled or torn.
Free printable first day of school signs
Below you'll find a first day of school sign printable for every grade, including pre-k through 12th grade.
Simply click your child's grade to access the PDF and print as many copies as you need!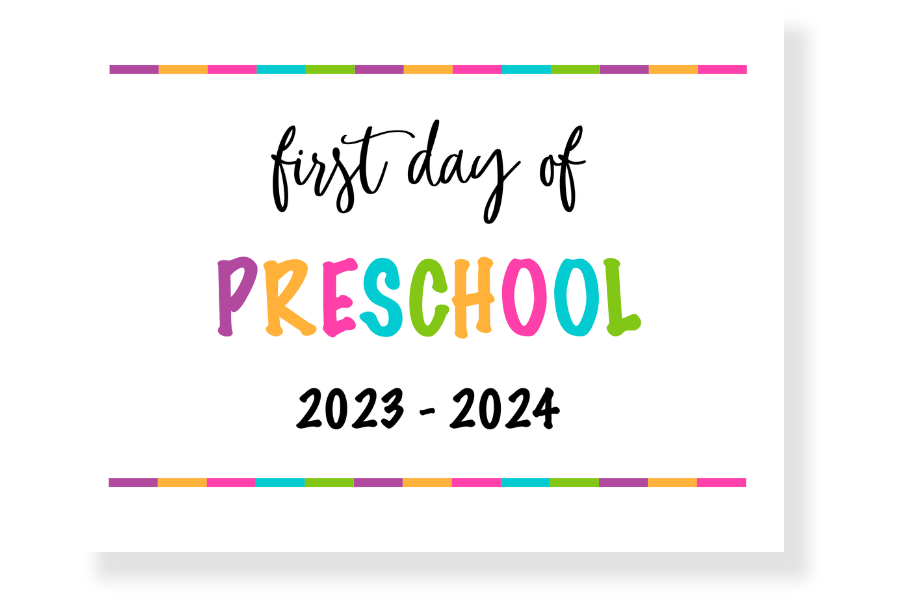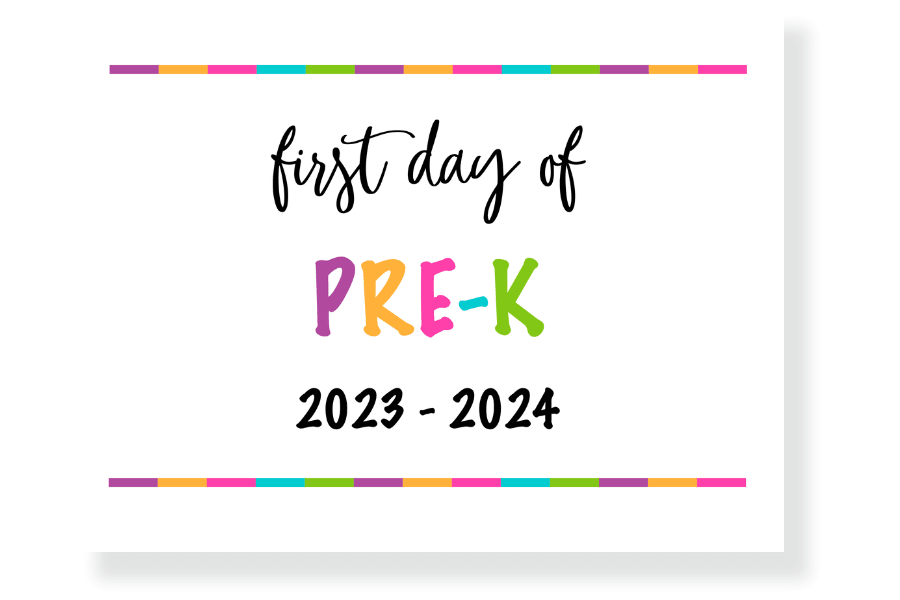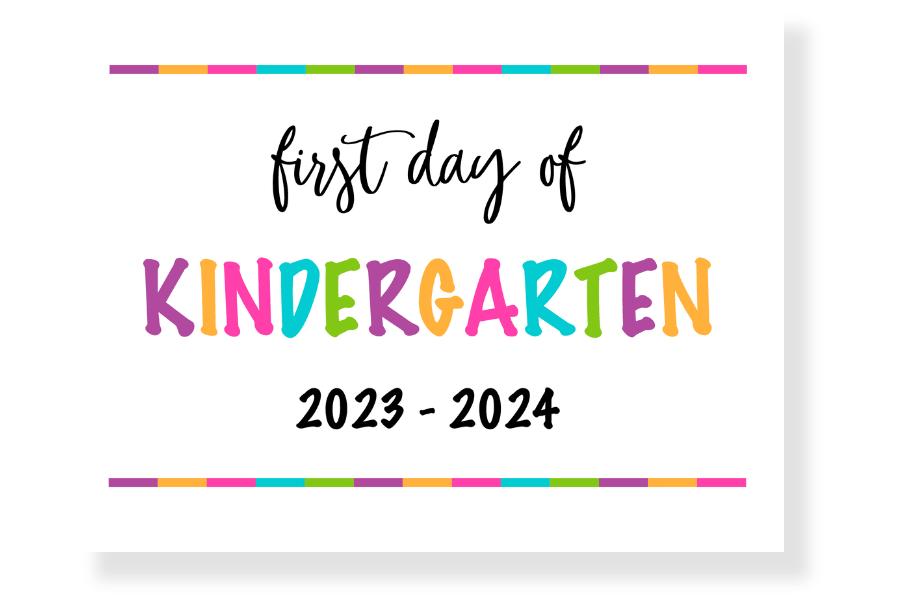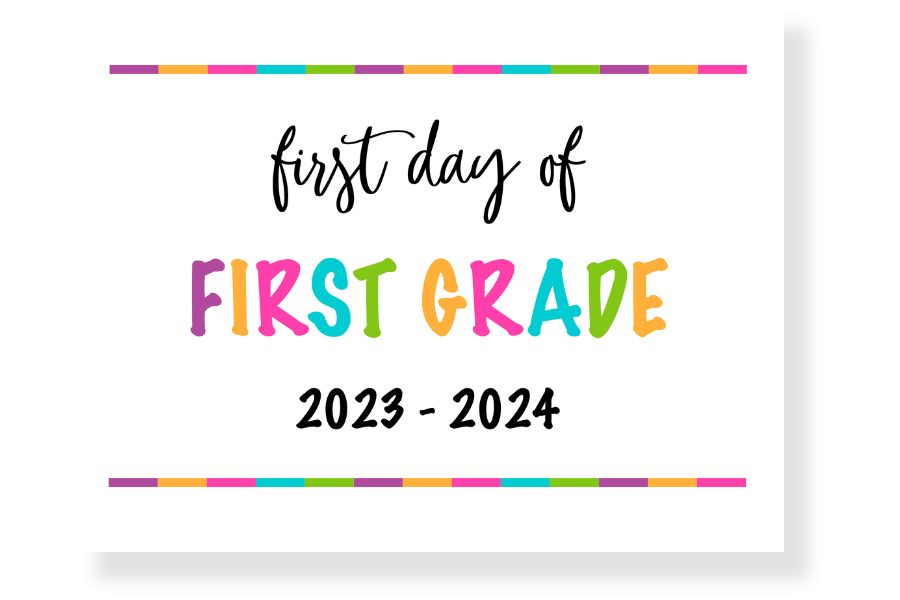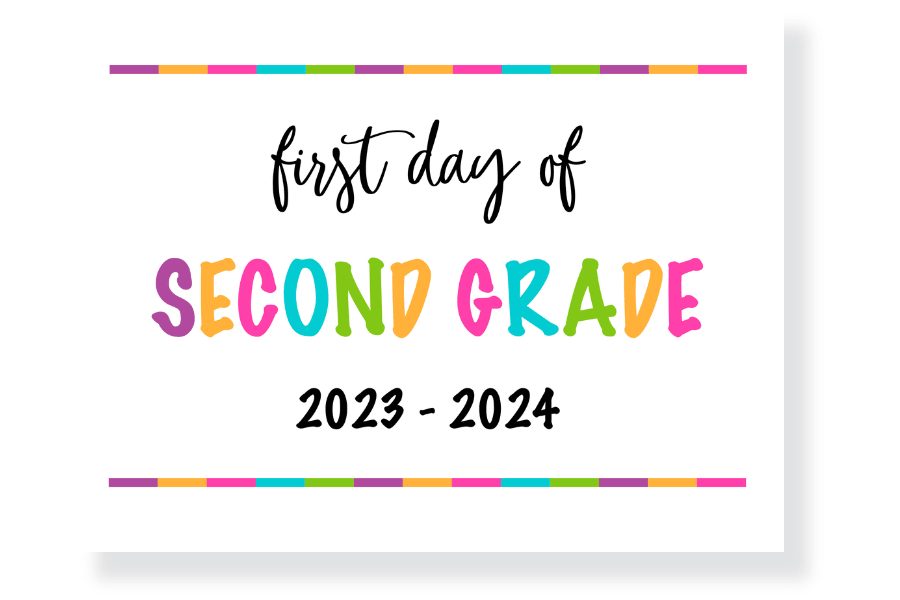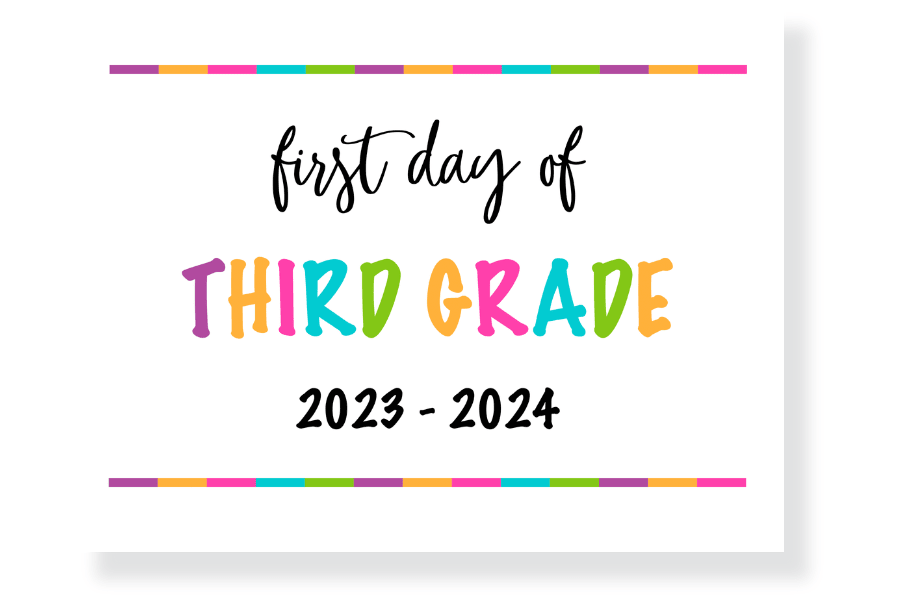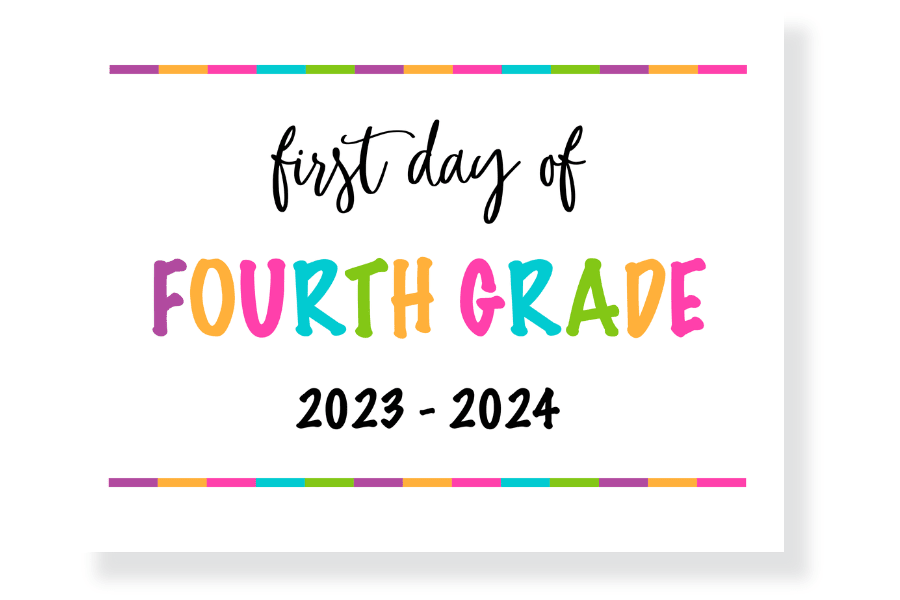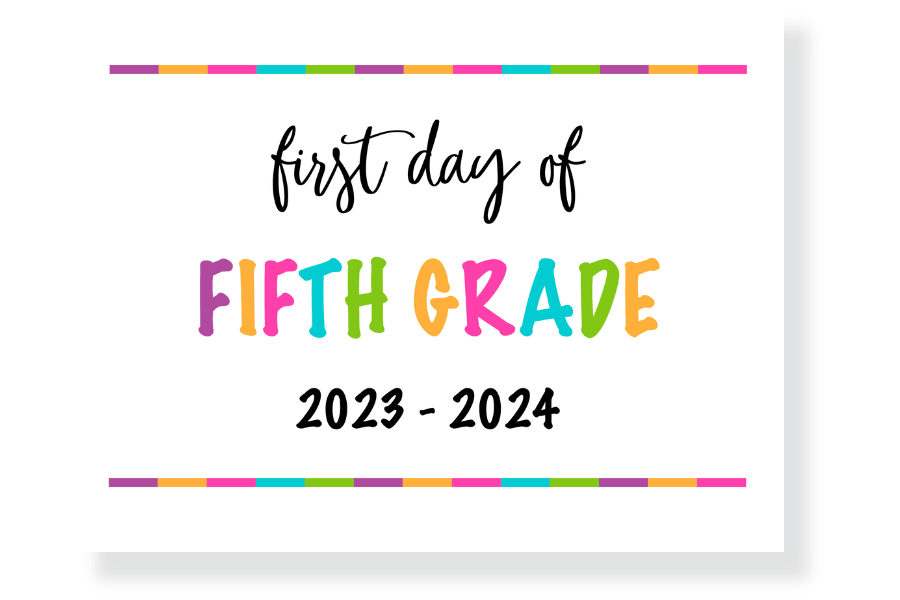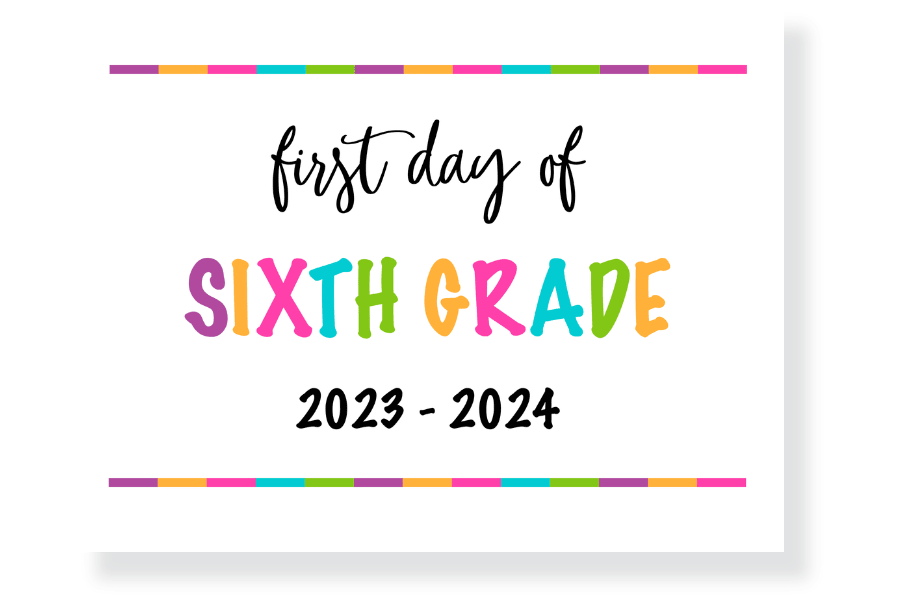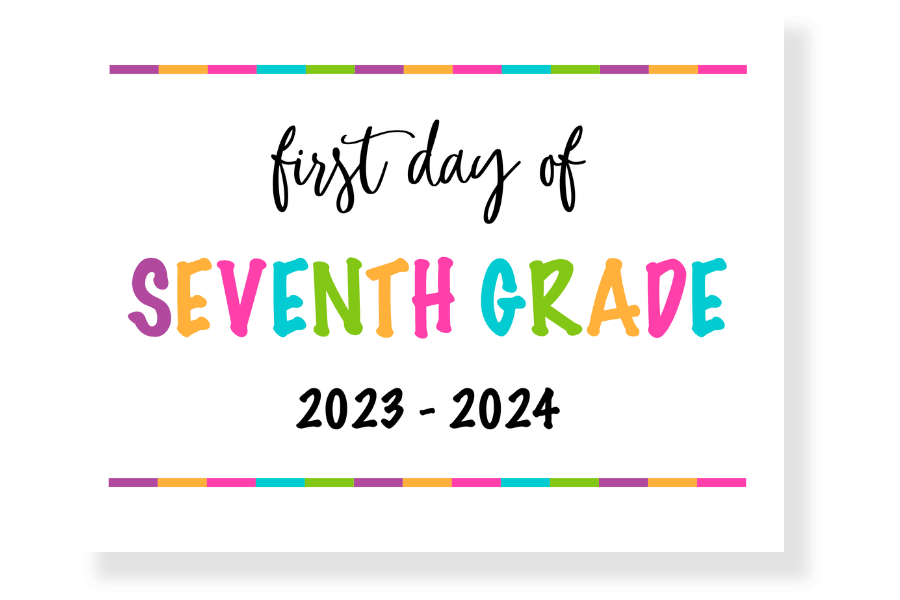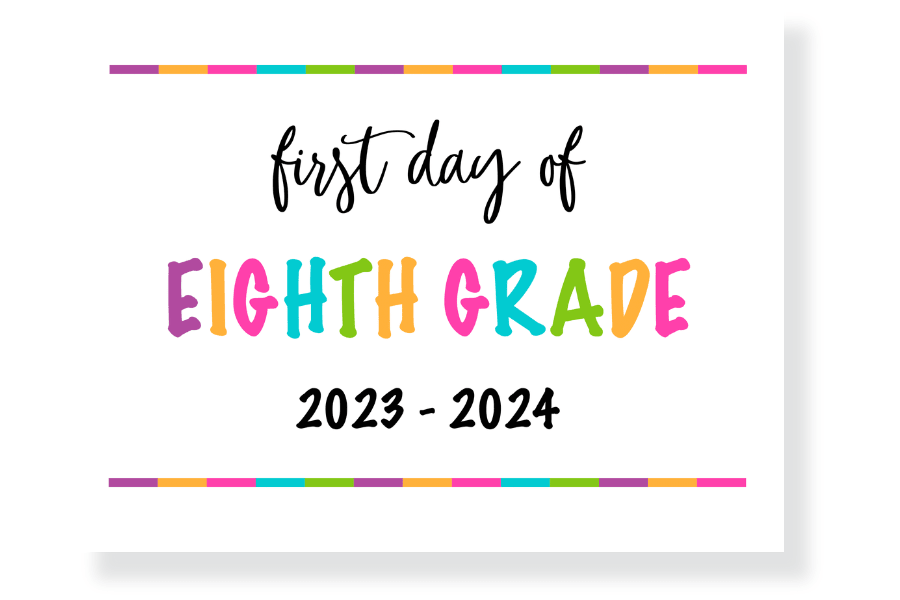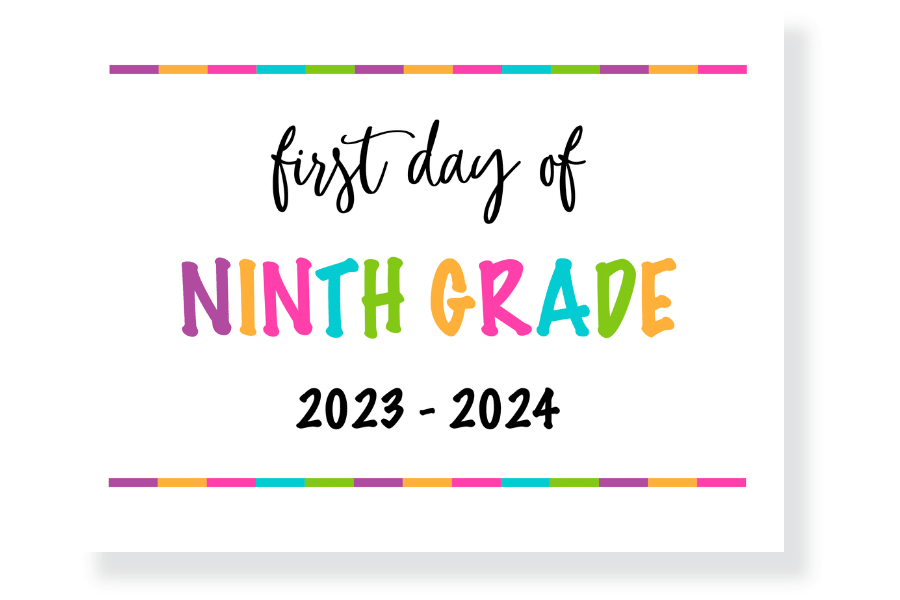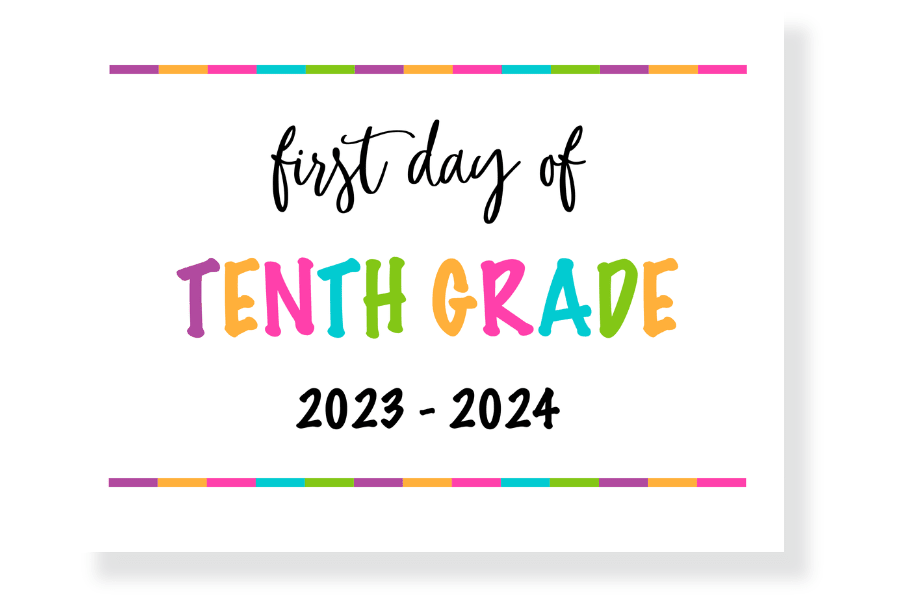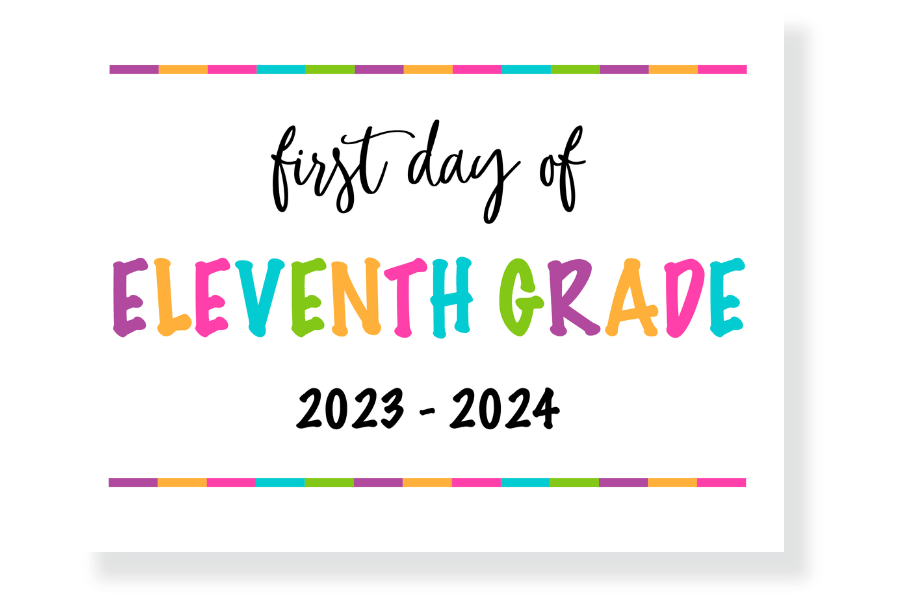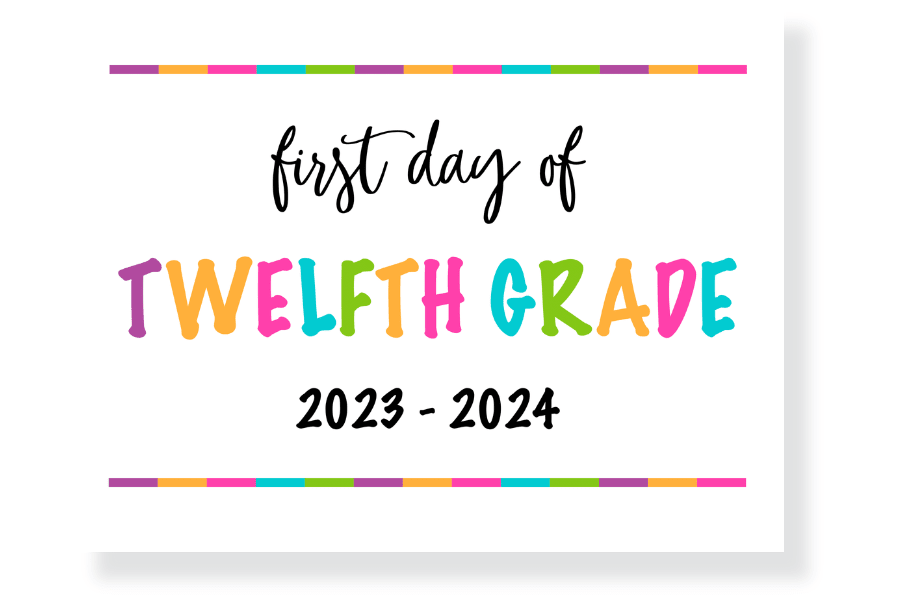 Printable matching last day of school signs 2023-2024
You may also print the matching printable last day of school signs.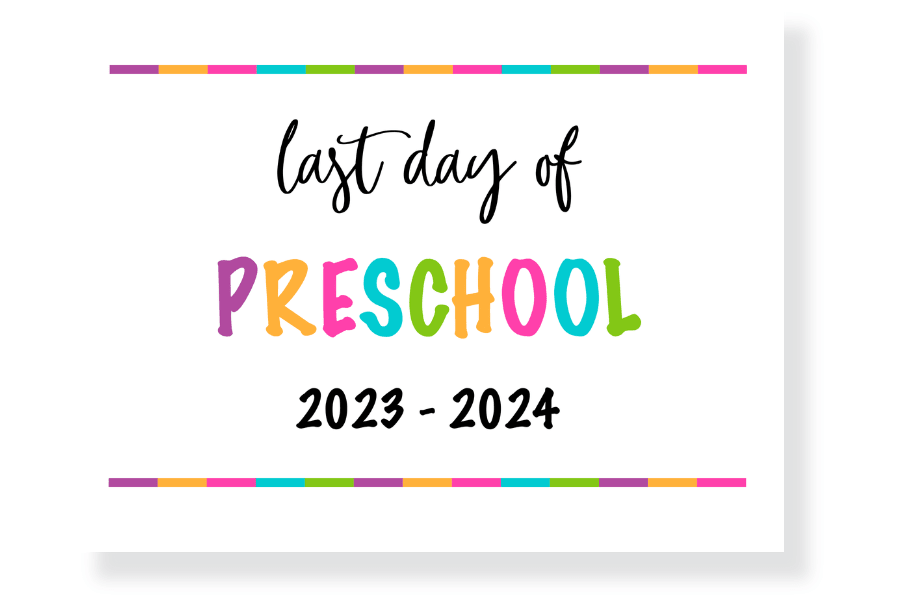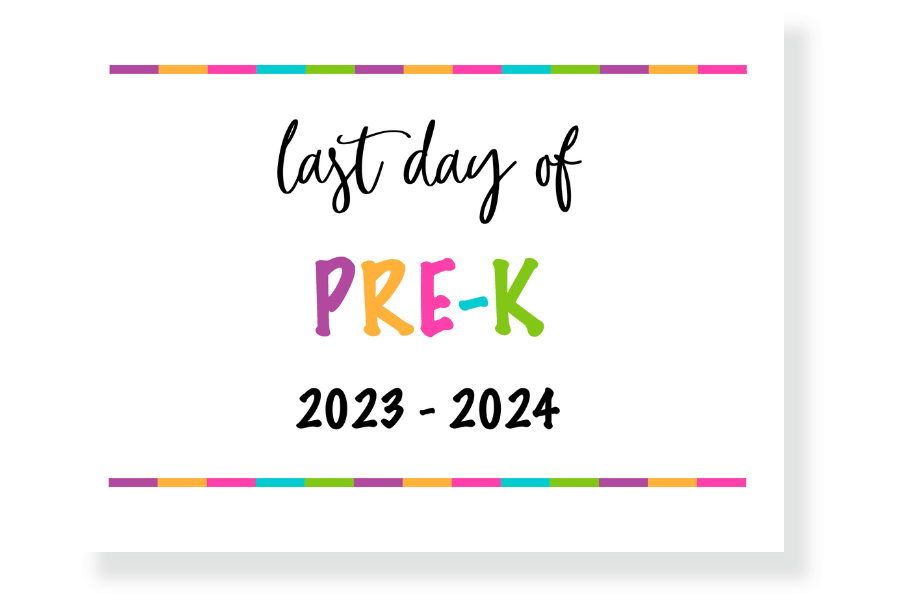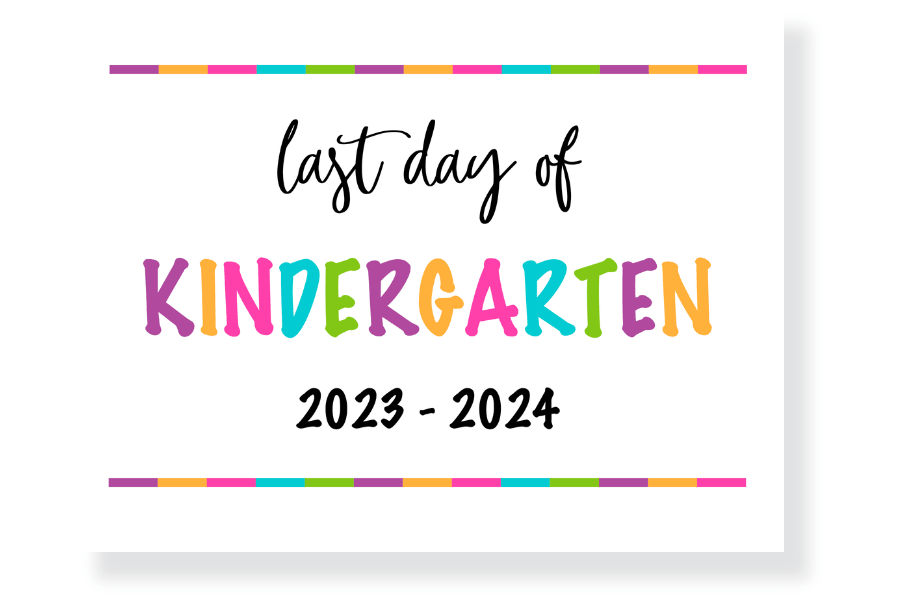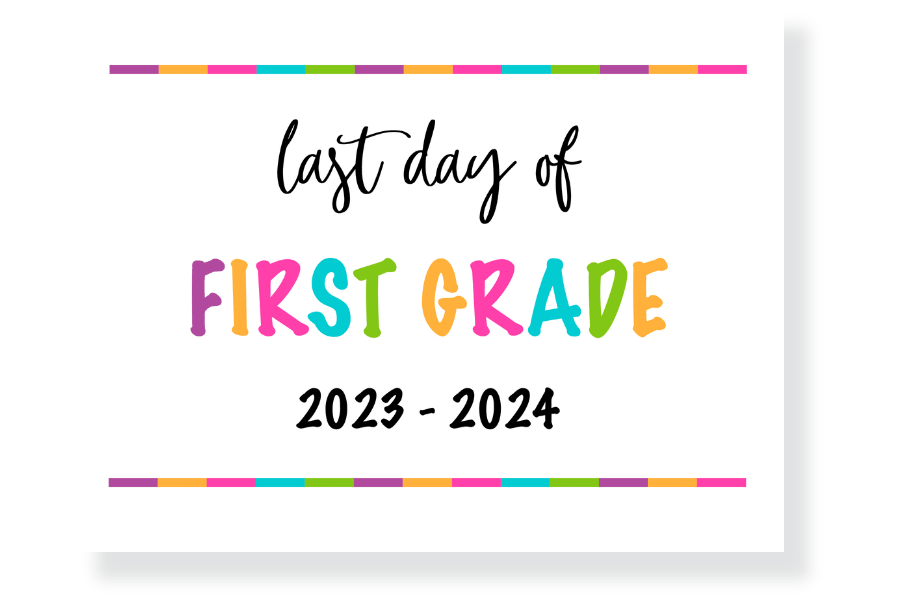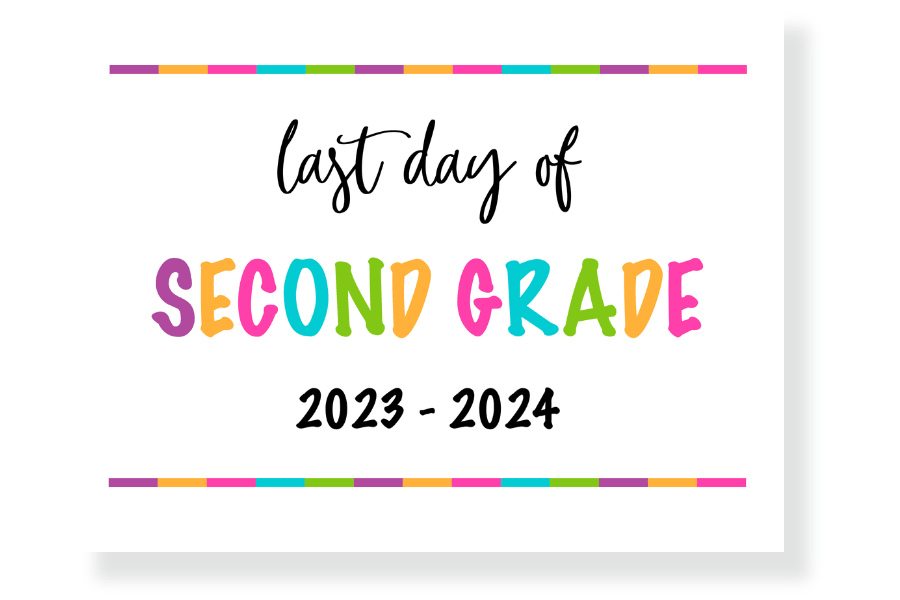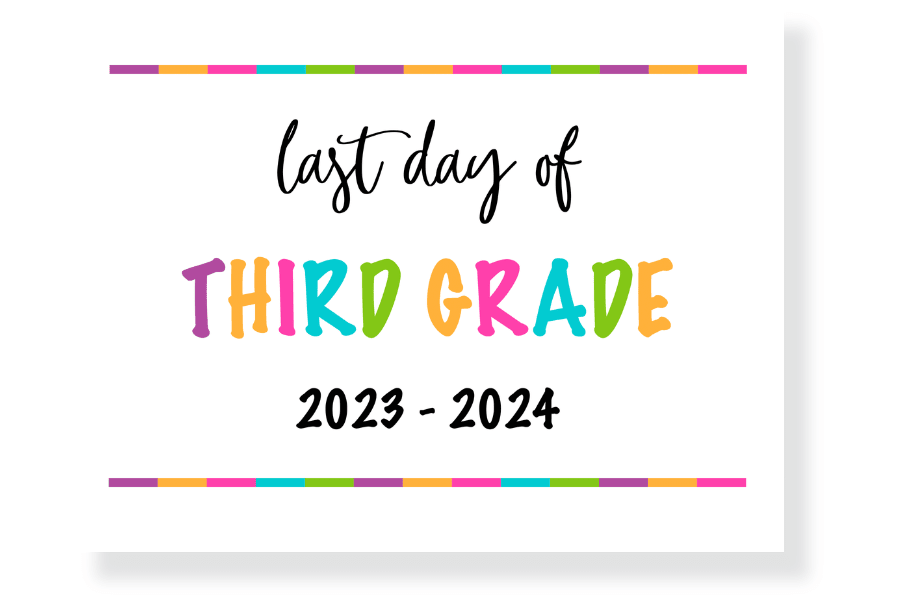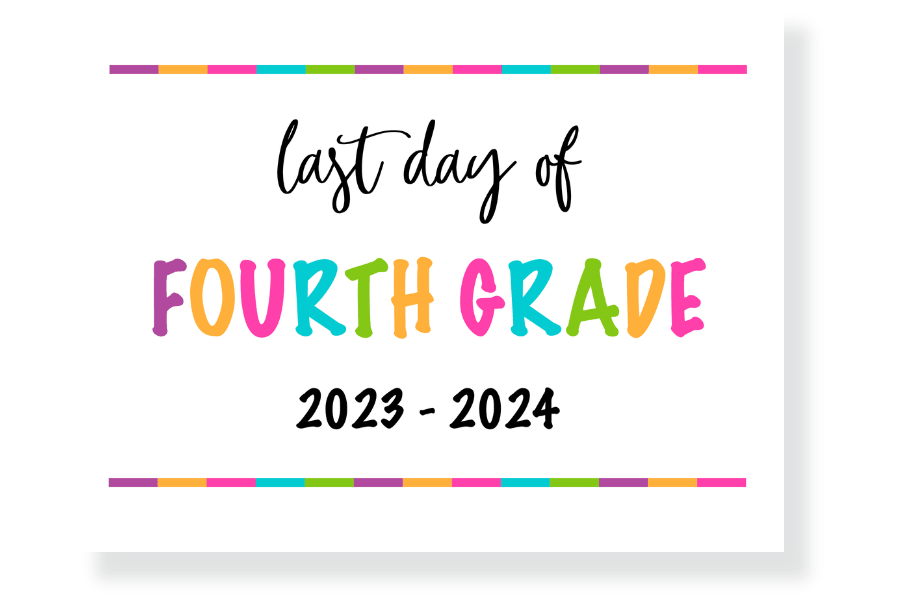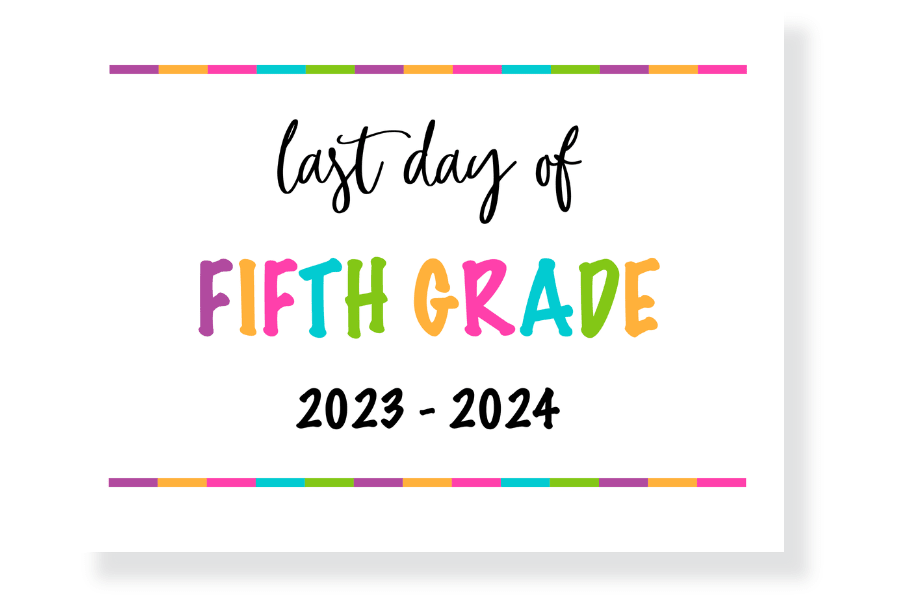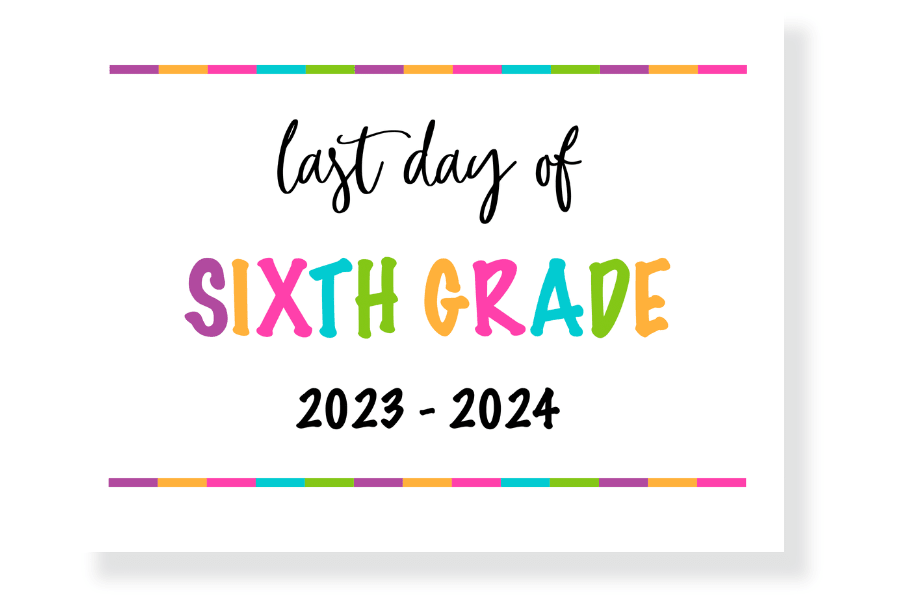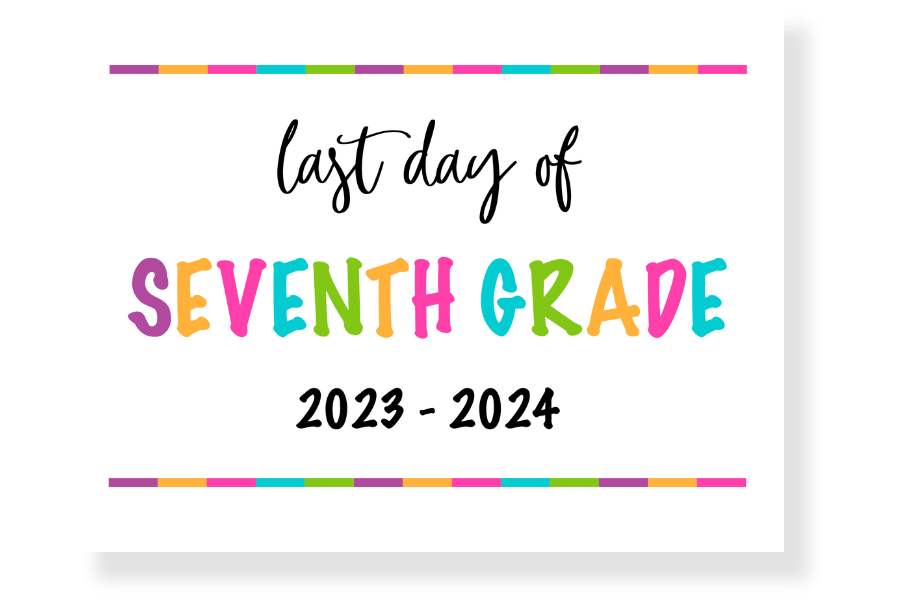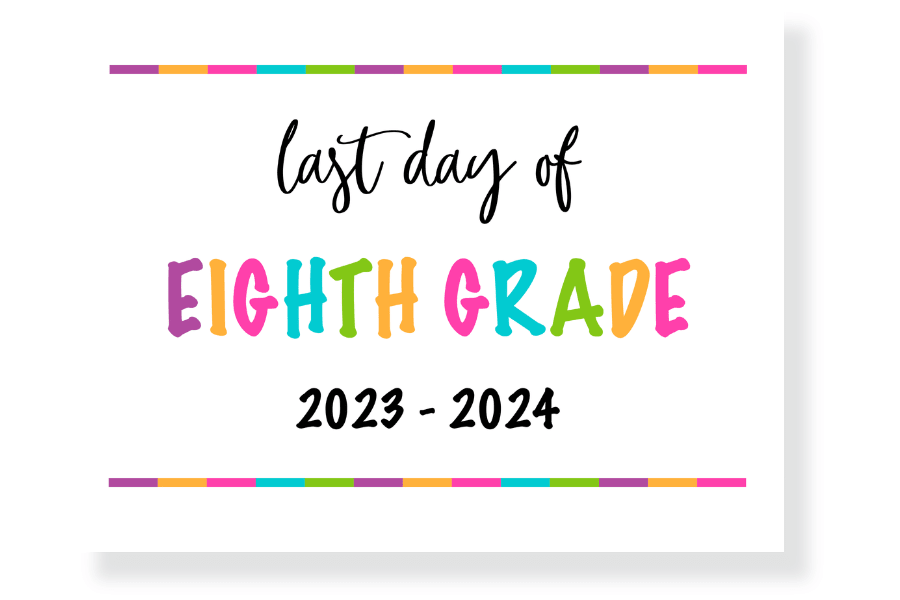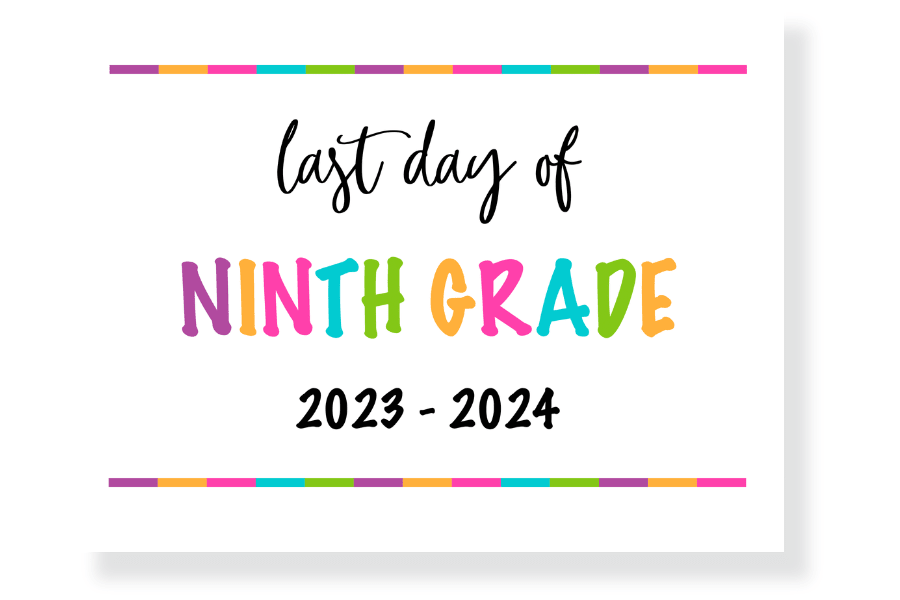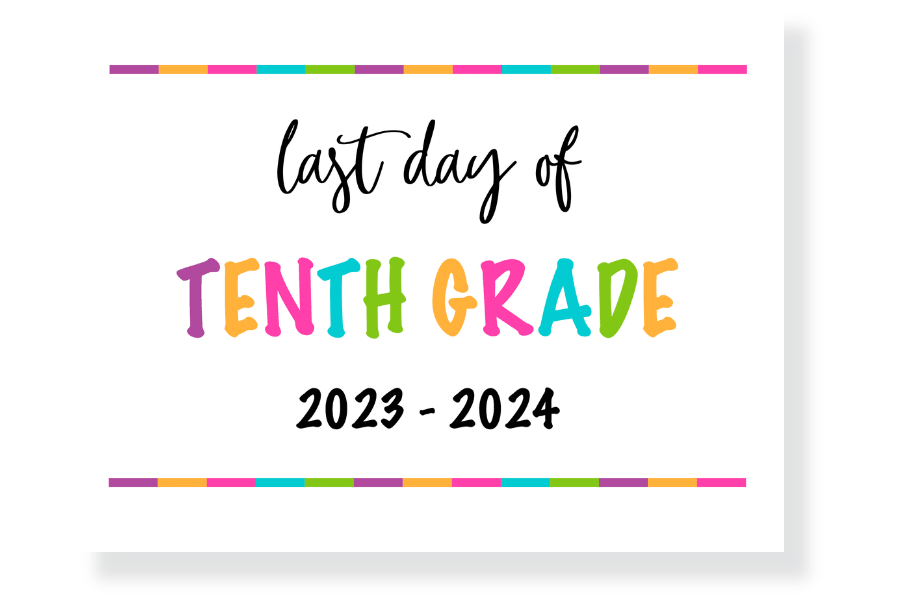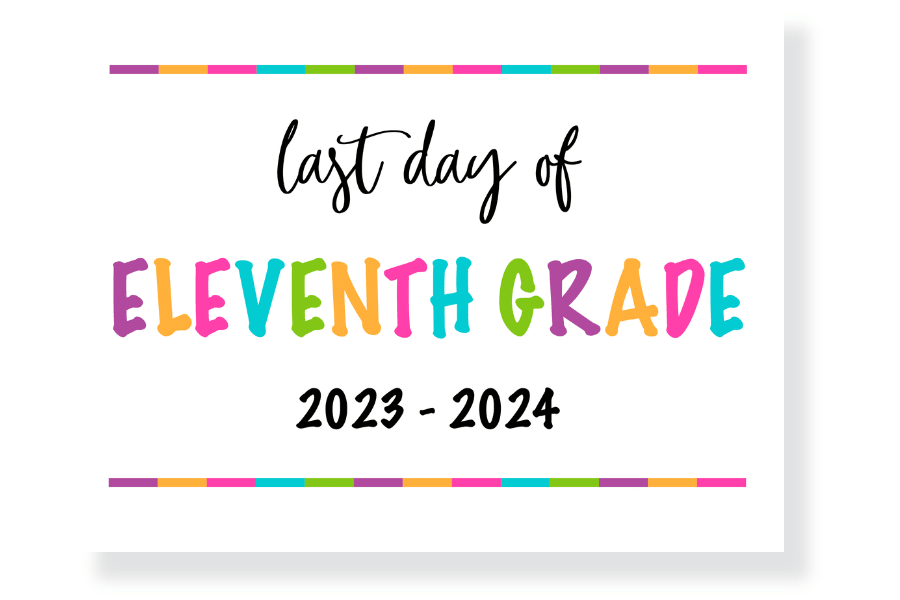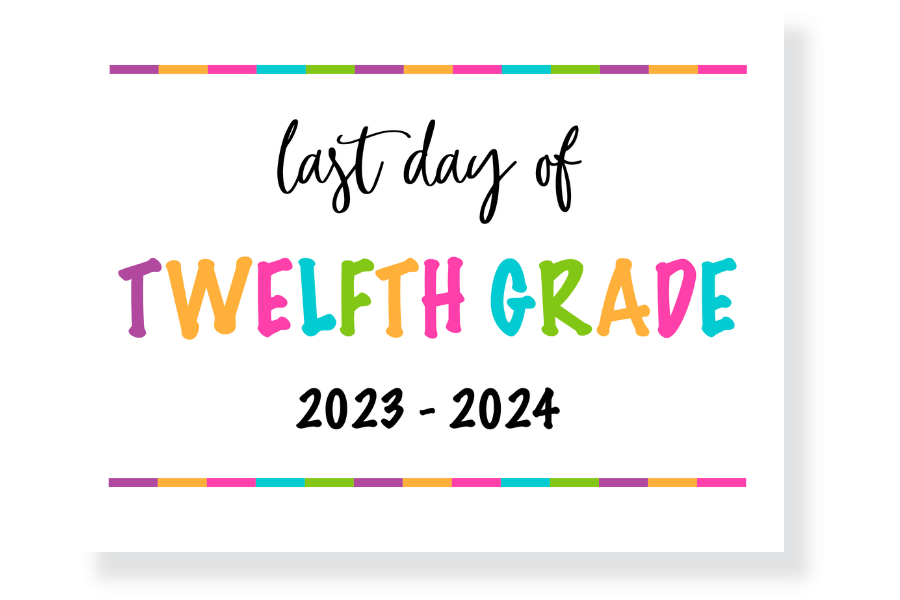 ---
These first and last day of school signs are perfect for those back-to-school photos you've been waiting to take all summer.
Pin these now so you'll have them ready when the big day arrives!