Easy Mandala Coloring Pages with Flower Patterns
This post may contain affiliate links. Please read my disclosure for more info.
I think we can all agree that mandalas are beautiful – Almost mesmerizing to look at.
But when you've just dipped your toes into the world of mandala coloring, intricate patterns may seem a bit overwhelming to the newbie's eye.
Get started with these easy mandala coloring pages instead!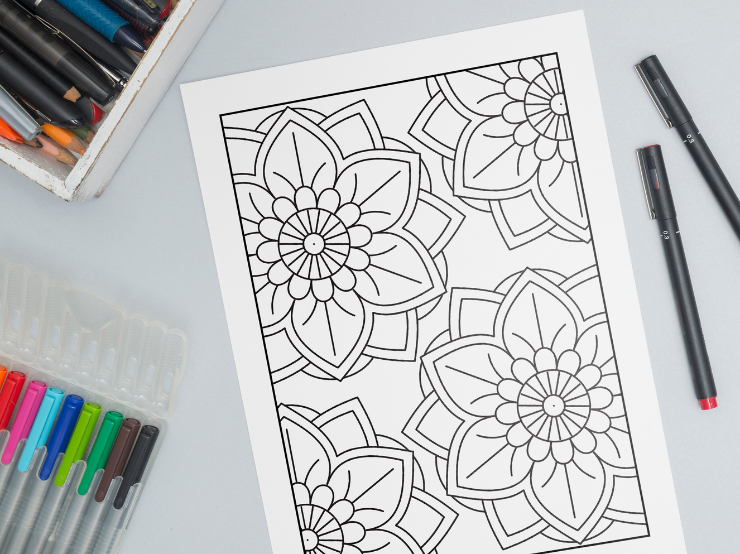 For personal use only. Please do not redistribute.
Simple mandala patterns to color
These coloring pages all feature simple flower mandalas. They're perfect for kids or beginners who are just getting started.