This post may contain affiliate links. Please read my disclosure for more info.
Are you looking for some easy mandala coloring pages?
I think we can all agree that flower mandalas are beautiful – Almost mesmerizing to look at.
But when you've just dipped your toes into the world of mandala coloring, mandalas with intricate patterns may seem a bit overwhelming to the newbie's eye.
If you have been looking for easier patterns or searching for kids specifically, these printable flower mandalas are the perfect starting place for beginners.
(Looking for more coloring activities? Grab these rainbow coloring pages too!)
For personal use only. Please do not redistribute.
Easy mandala coloring pages with flower patterns
Click on the link below each coloring sheet to download the printable PDF.
A simple mandala flower
I love the center of this pattern. There are plenty of opportunities here to get creative with alternating colors.
But, it's not so busy that it's overwhelming. These are perfect for beginners who are just getting into coloring mandalas.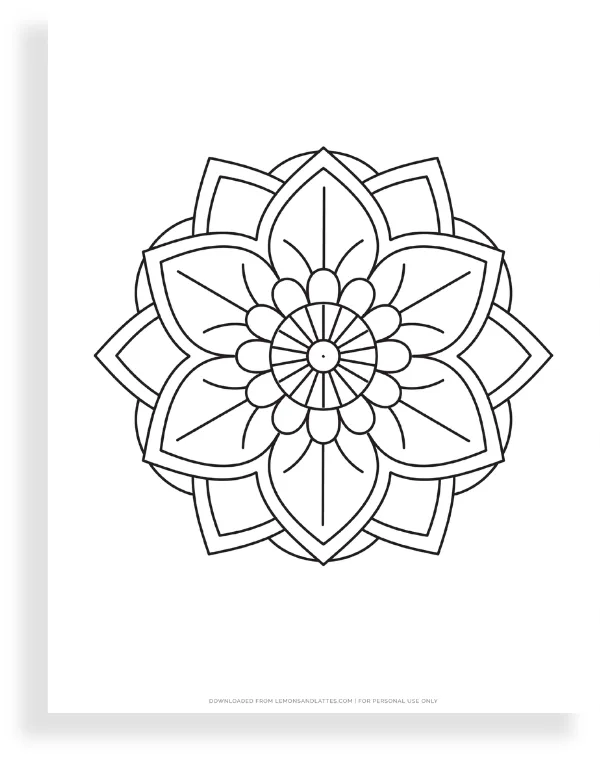 Another pretty mandala pattern that's easy to color
This flower mandala is also really pretty. It would look beautiful colored with a few bright spring colors.
Mandala patterns are also fun to trace or practice drawing, so don't feel limited to coloring with these!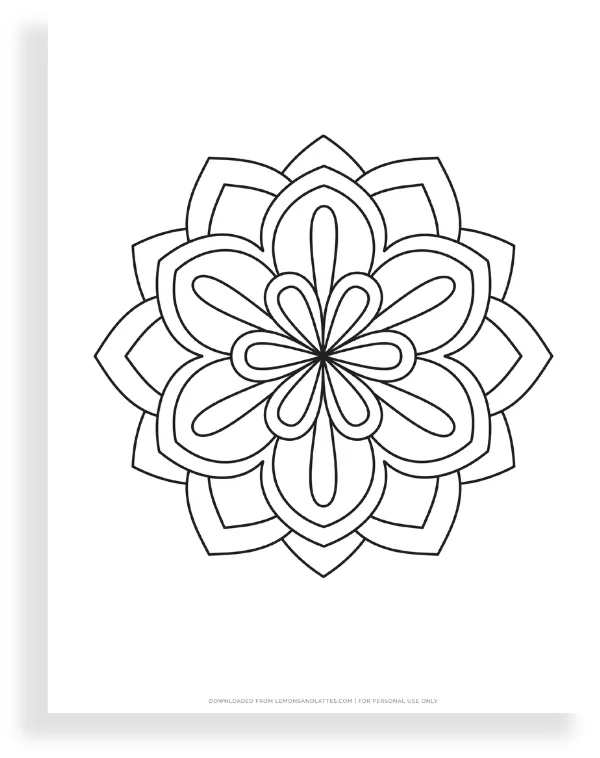 A very simple flower mandala
This pattern is definitely the easiest to color. If the others are still too busy for you or you're looking for a coloring page for younger kids, give this one a try instead.
It's basically one big flower with one layer of extra petals behind it. There's also plenty of space for decorating the rest of the page with words or doodles.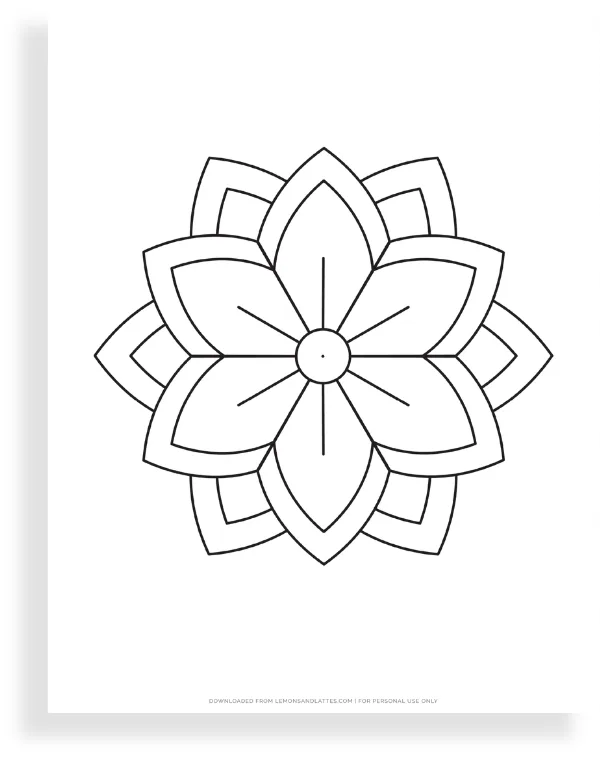 A flower mandala that's a bit more complex (but still easy)
This mandala has the same amount of layers as the first 2 designs, but each petal has a bit more detail. So, yes, it's a little harder to color but still an easy mandala coloring page overall.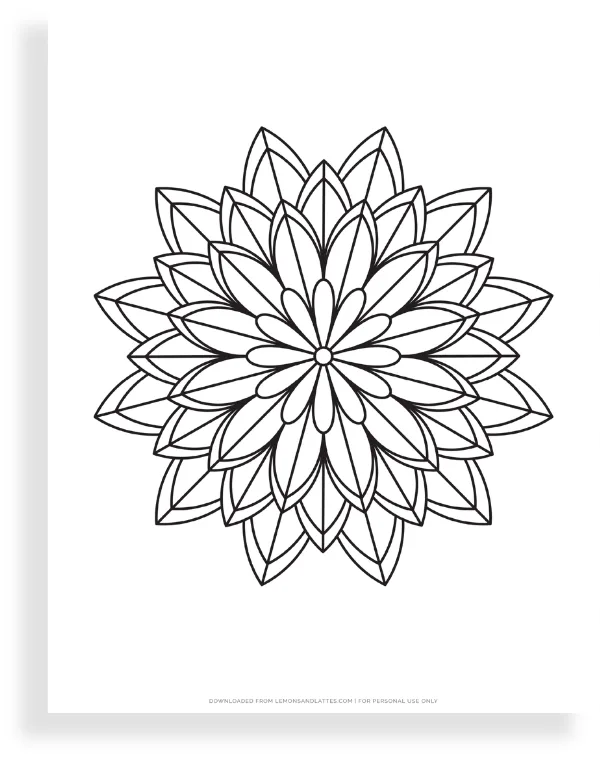 Coloring pages with 4 easy mandalas on one sheet
If you prefer more than one mandala on the page, feel free to give these a try too!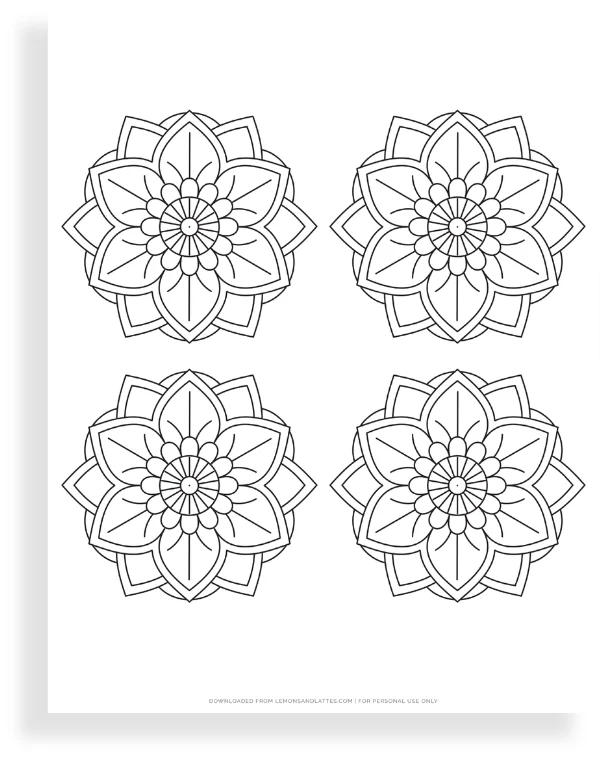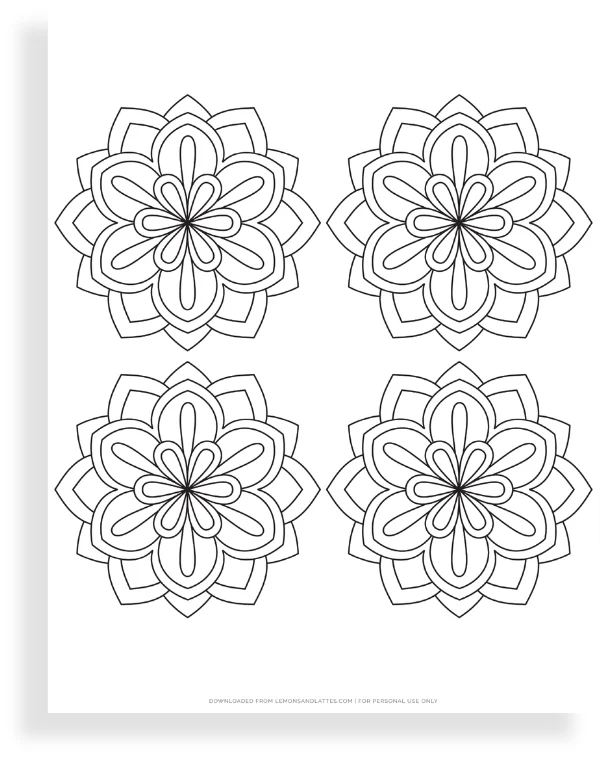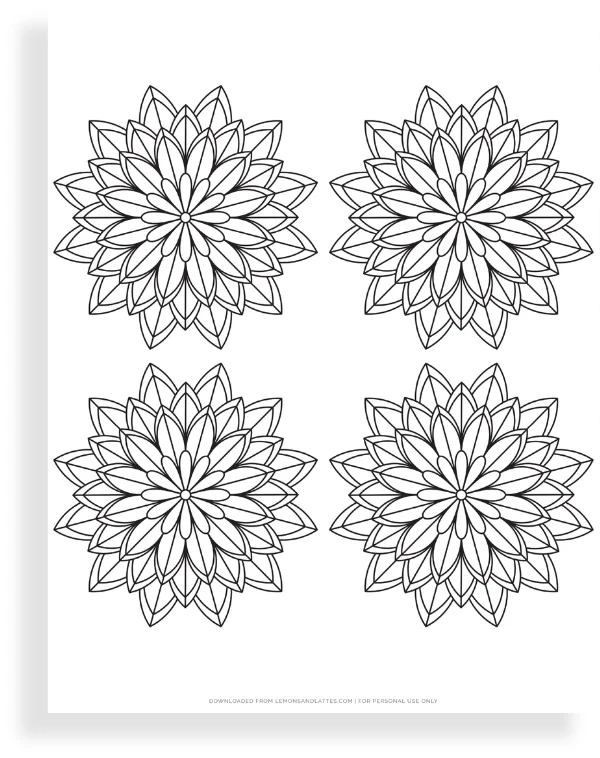 You might like these easy mandala coloring pages as well
Here are a few more variations that are fun to color.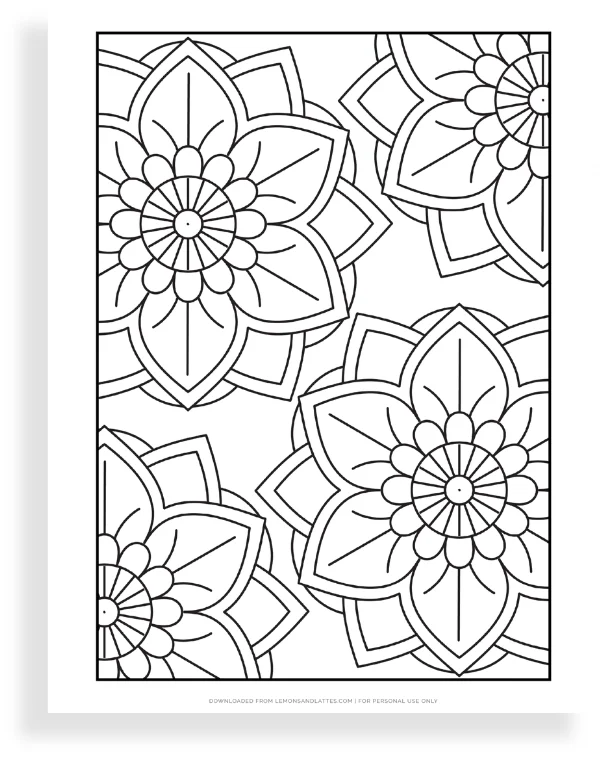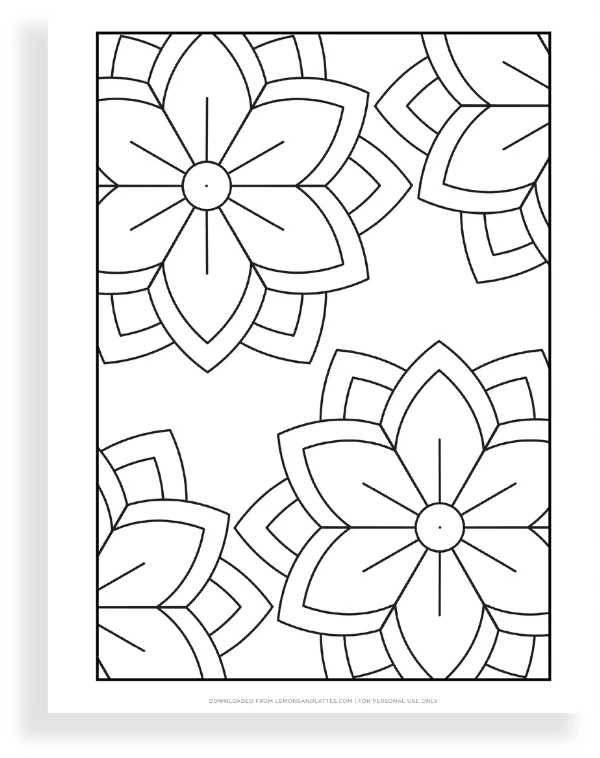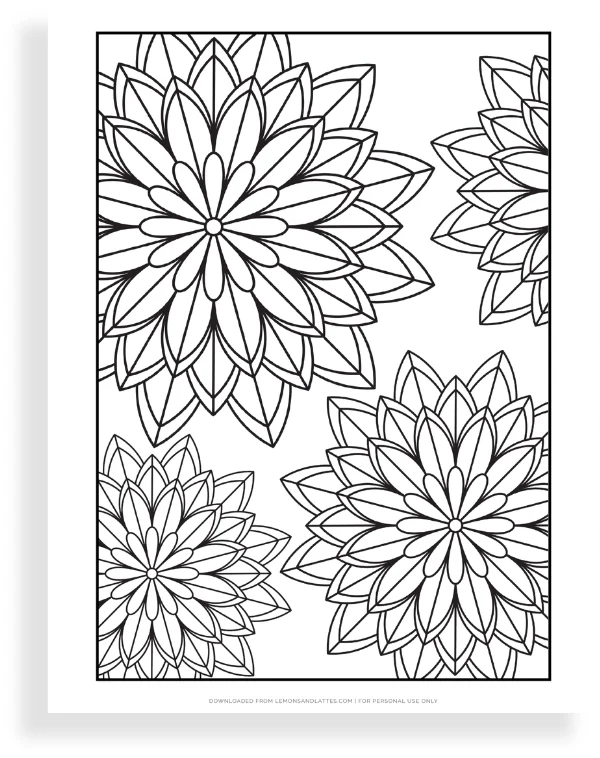 ---
These easy mandala coloring pages all have fairly simple patterns that will help get you started on this new hobby of yours.
They're also the perfect indoor activity to give the kids on a rainy day if you're looking for a new coloring activity.
Try not to feel discouraged if your creativity seems a bit stifled at first.
It may take some time to find the right colors and patterns for your flower, but it's more than worth it when you see how stunning they turn out.
Feel free to print as many of these simple mandala flowers as you want.
Pin this page so you can revisit later!