This post may contain affiliate links. Please read my disclosure for more info.
Hearts are a classic symbol of love, so it's no surprise that they're often used in crafts and artwork.
Whether you're making a card for Valentine's Day, working on a school project, or simply want to show someone you care, heart shape templates can come in handy.
Below you will find a variety of heart patterns that are all free to download – 40 printable hearts to be exact!
There are several different sizes and styles to choose from, so hopefully, you will find the perfect one that's just right for your project.
Some ideas for using heart shapes
There are endless fun and easy ways to use heart-shaped templates.
One idea is to print out a bunch of them for your kids to decorate and give to their friends or family members as valentines.
Of course, buying valentines is exciting too, but making them by hand is even more special. The heart card templates below are perfect for this.
Another fun activity that kids will love – Print a few heart shapes to make a garland for Valentine's Day. They can be really cute to hang up for a special Valentine's Day celebration.
Other great ideas include tracing for fun, scrapbooking, decorating a school Valentine's day box, and using them to make cute homemade cards for mother's day, father's day, or any other special occasion.
For personal use only. Please do not redistribute.
Free heart template printables
All 40 heart templates are free to download.
Click on the download button below each image to open up the printable PDF. Then, you may print it out at home or save it to your device.
Large printable hearts
If you're looking for one large heart template, you have a few options.
These printables include 2 main heart shapes, each with a thin, bold, or dotted outline. You can also find a double-lined heart if you're looking for something a little extra.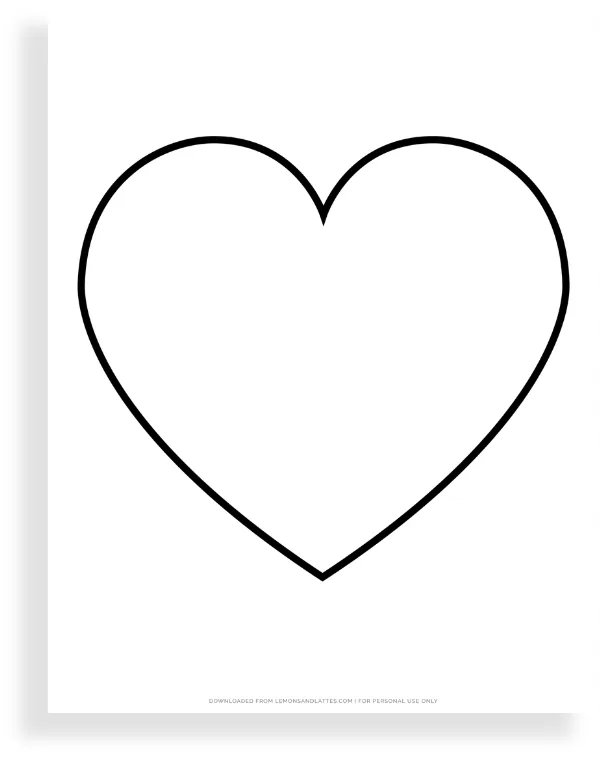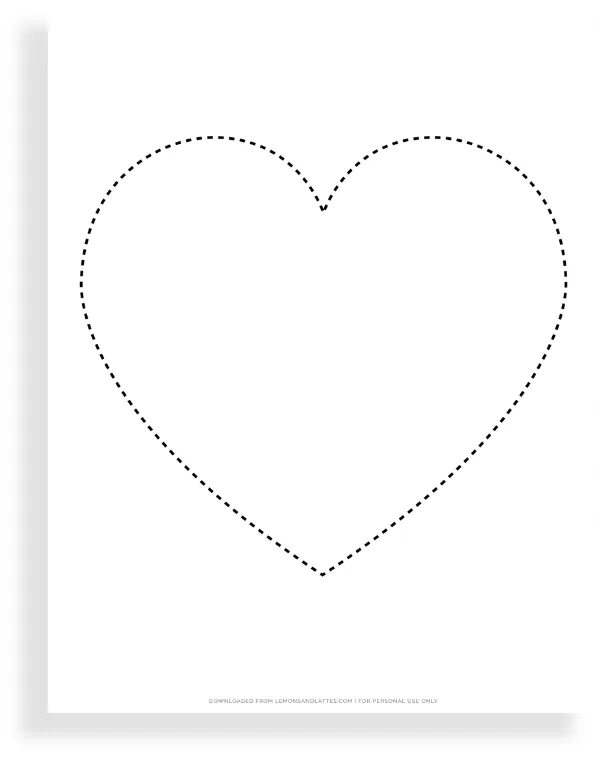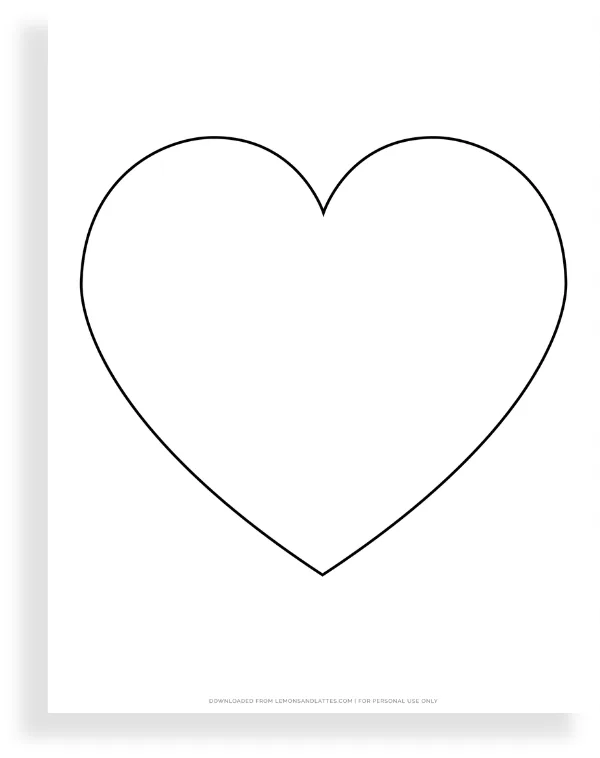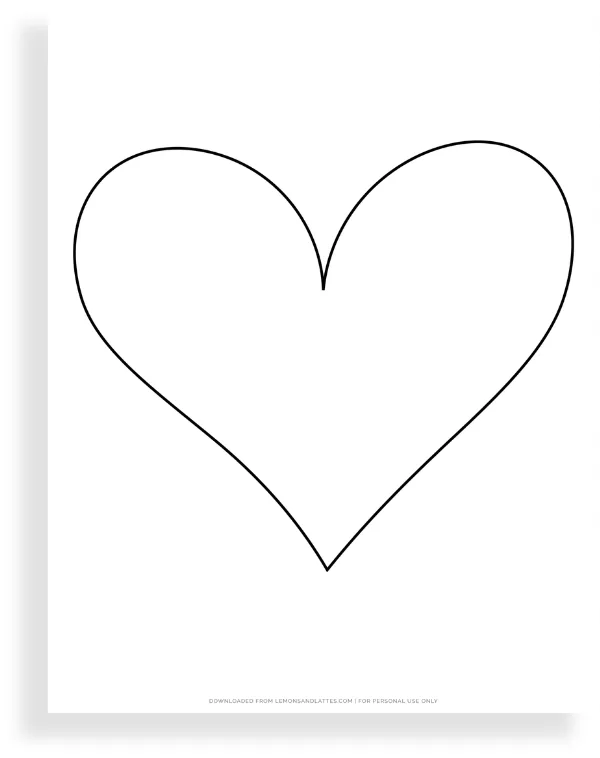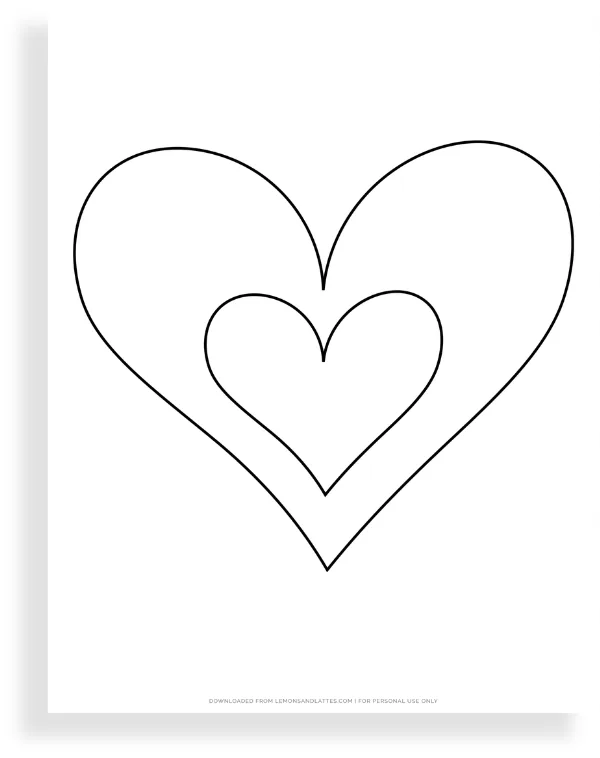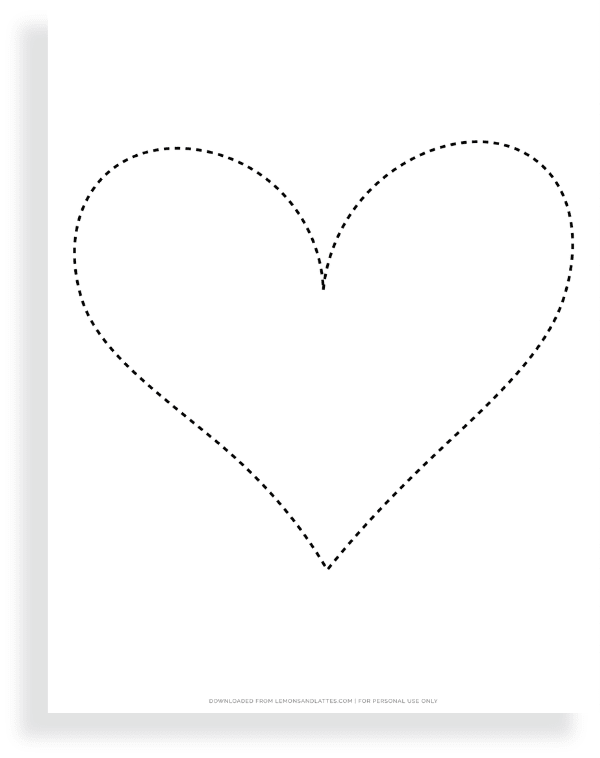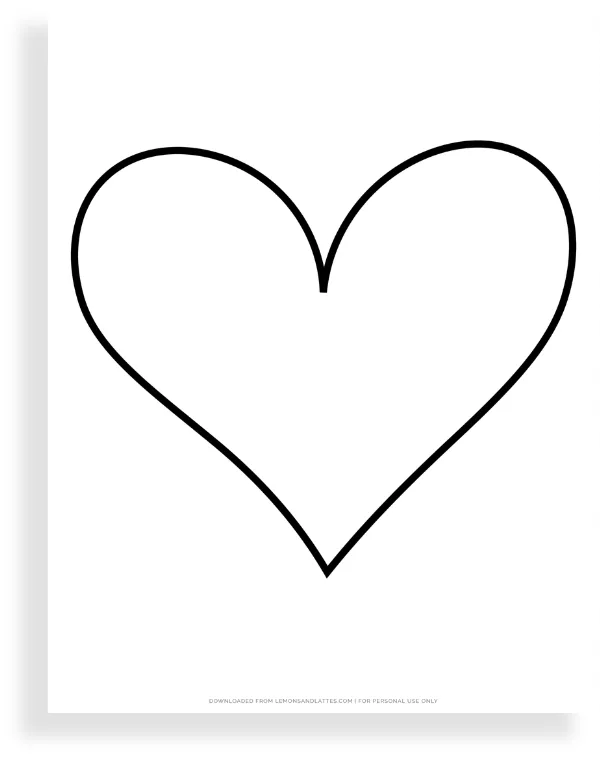 Medium heart template
If your project requires some medium heart shapes, these pages each have 2 hearts per page. These also have a thin, bold, and dotted outline that you can choose from.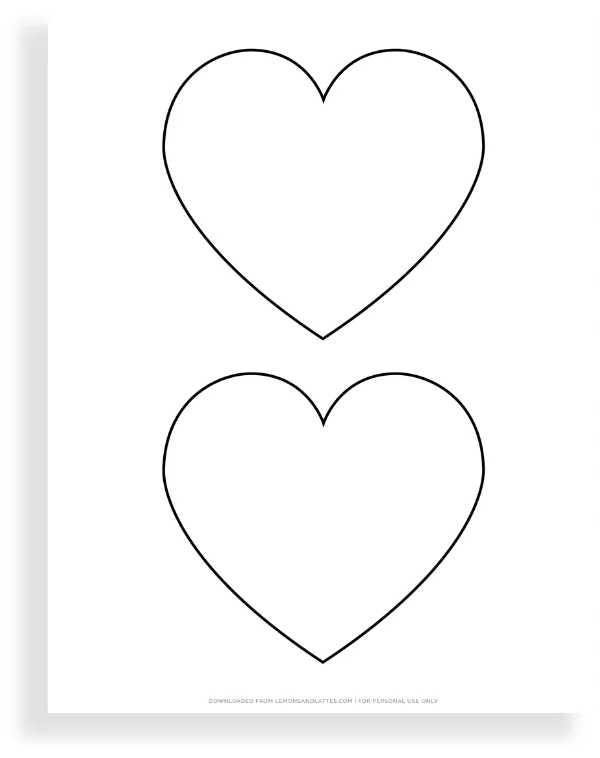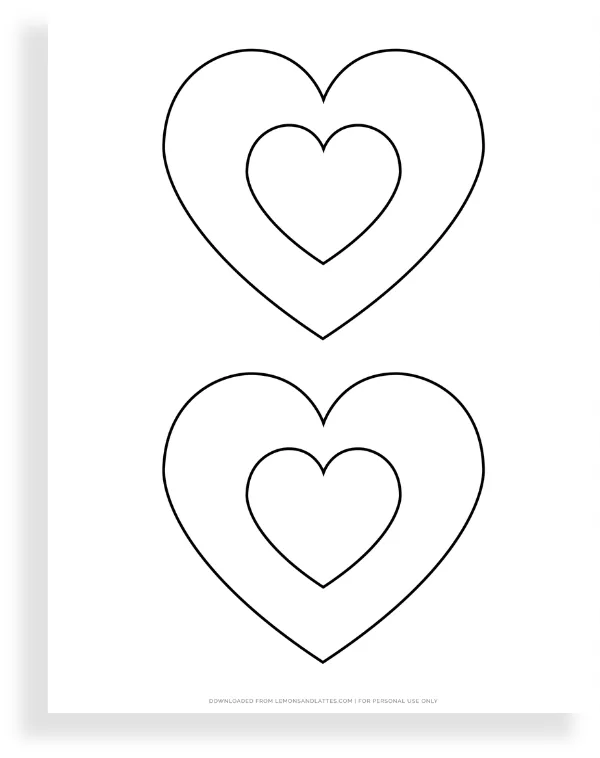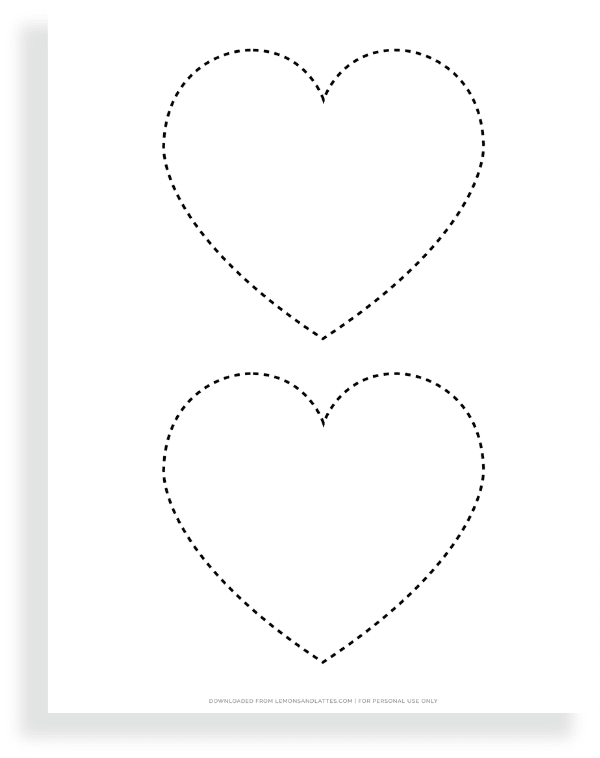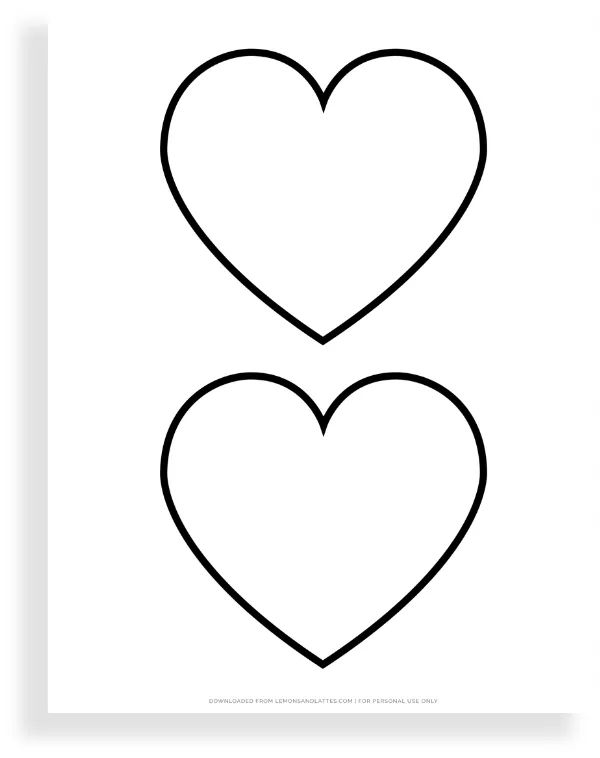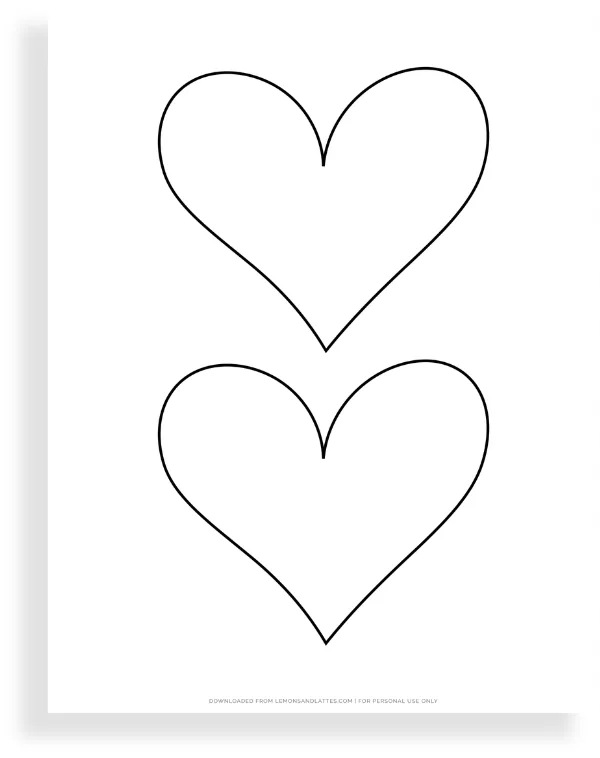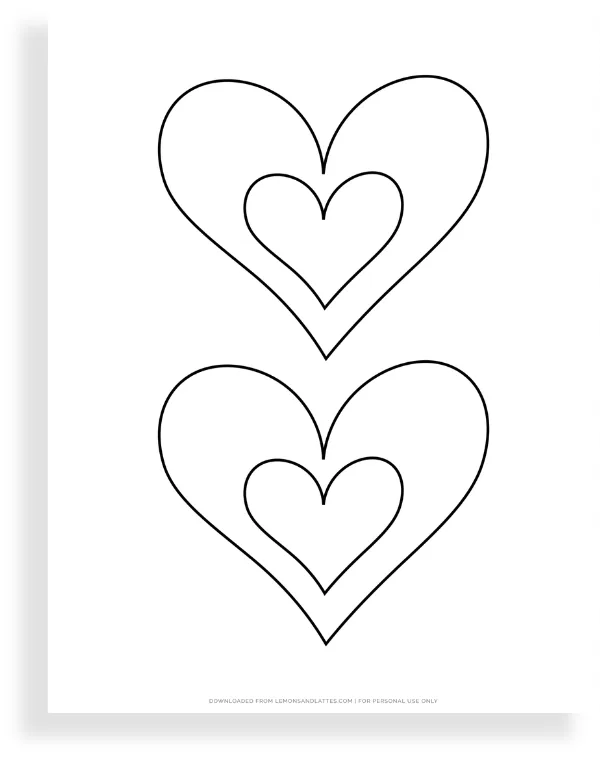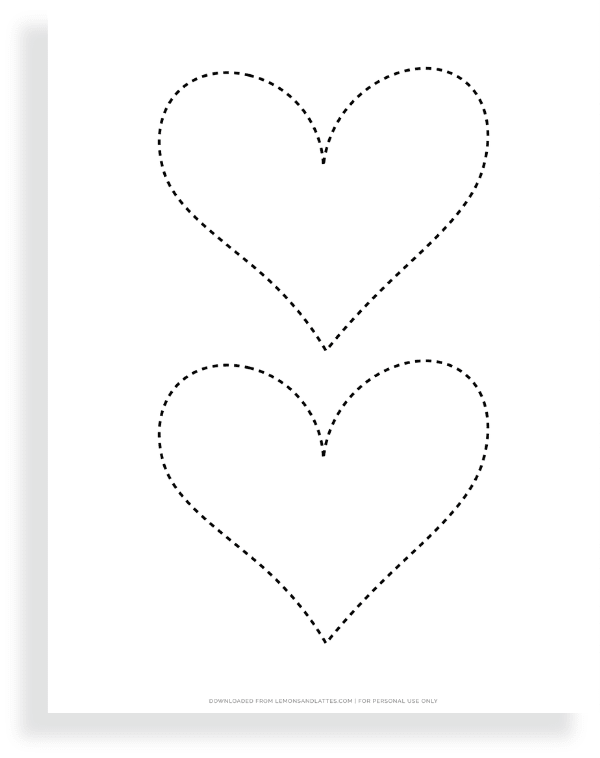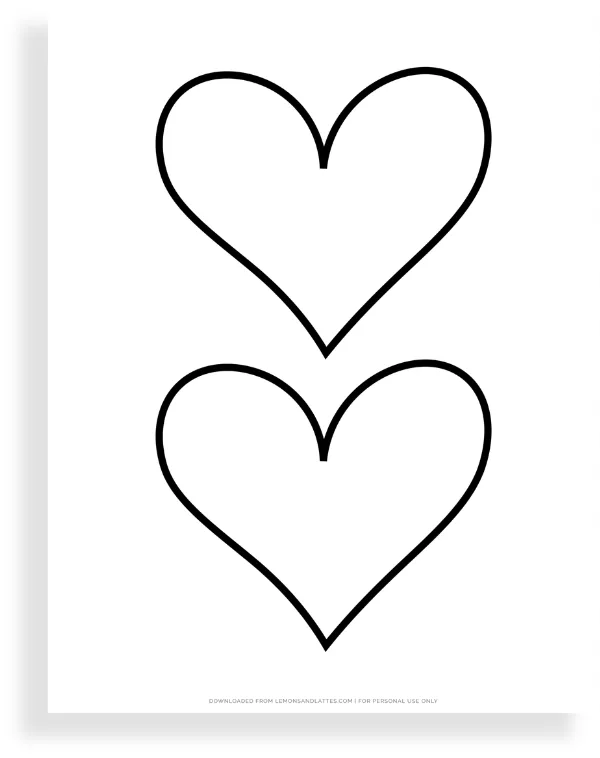 Small heart printables
If you need several small hearts, these heart templates are the ones you will want to print. Some of them have 6 per page. Others have 12 even smaller hearts on one page.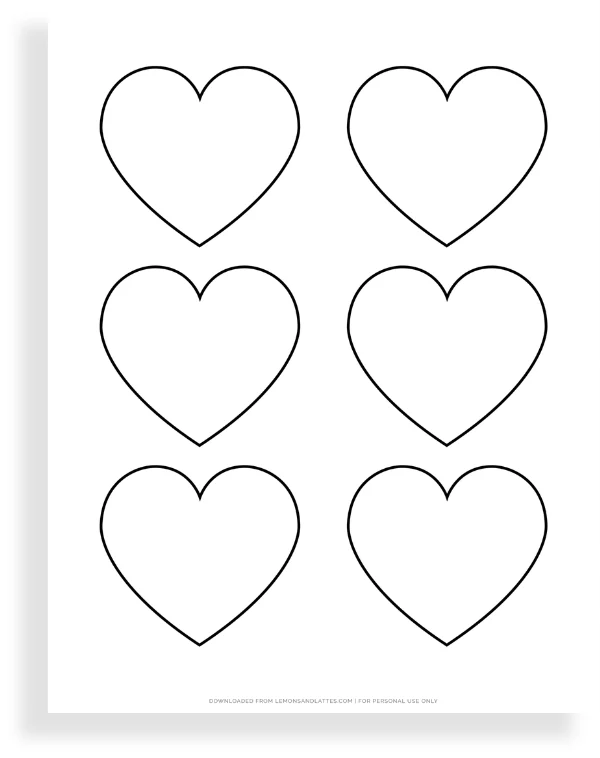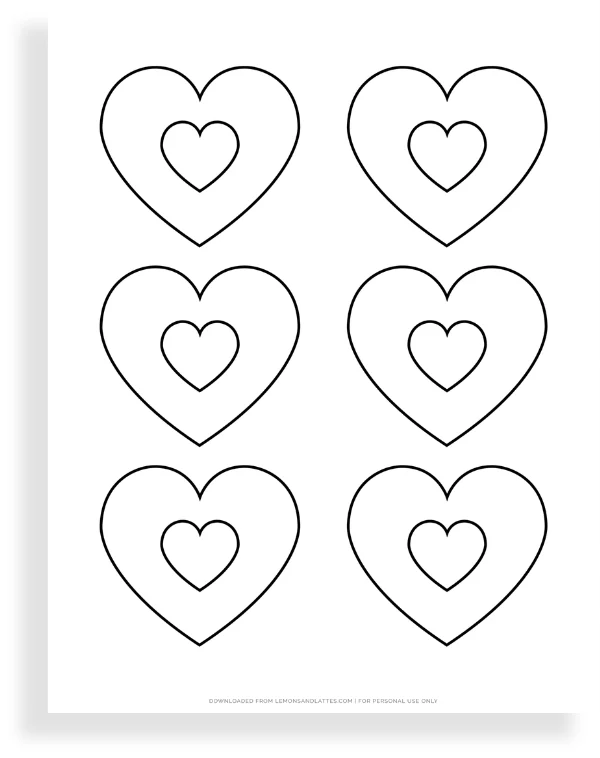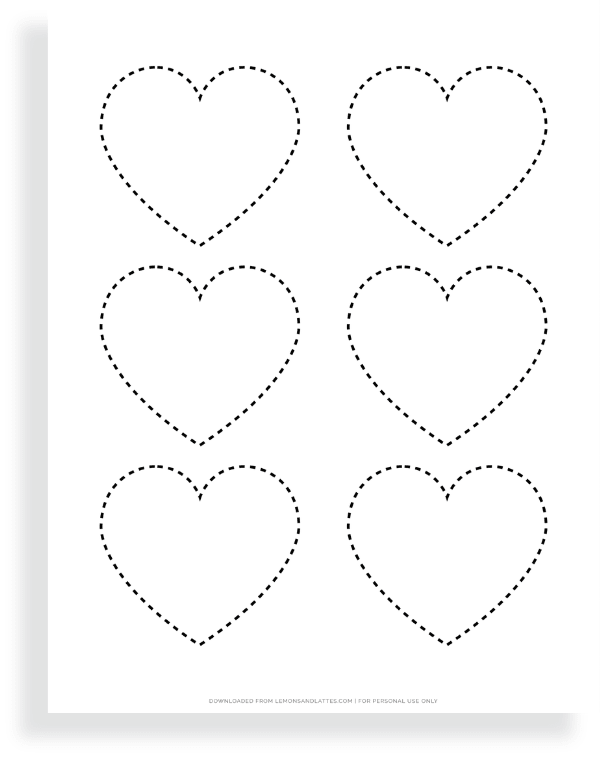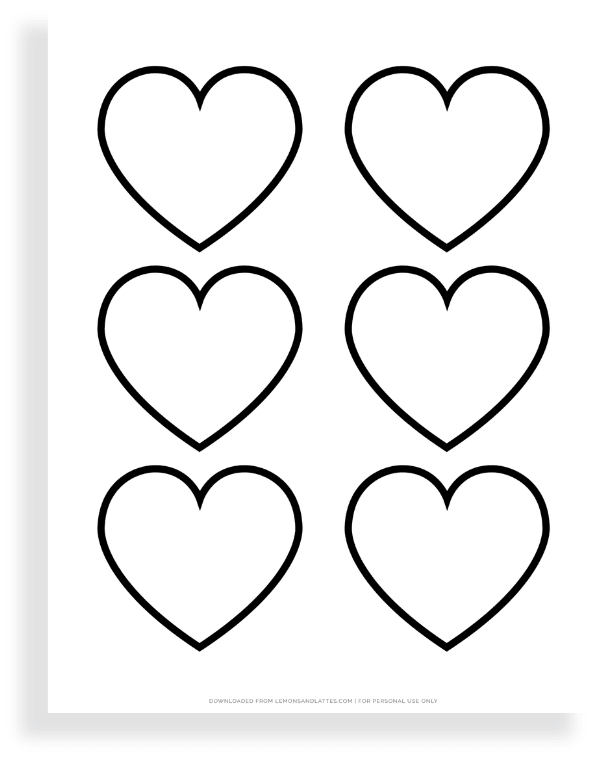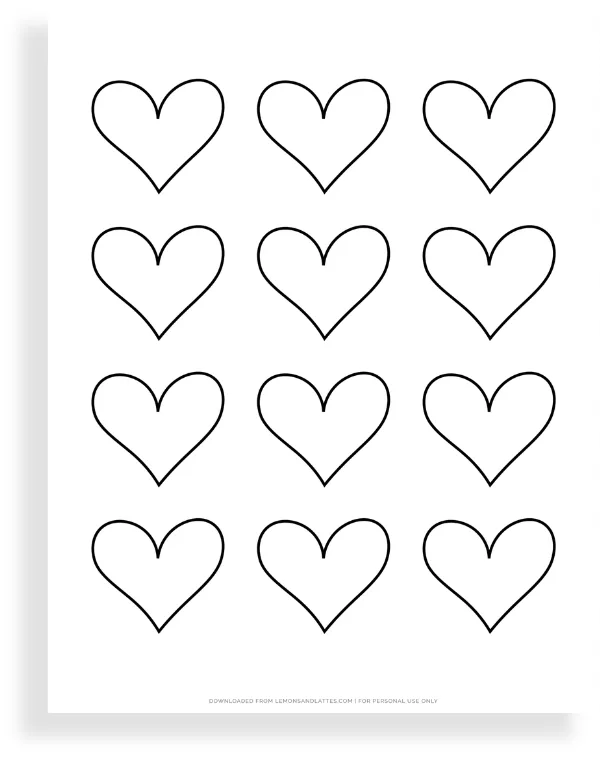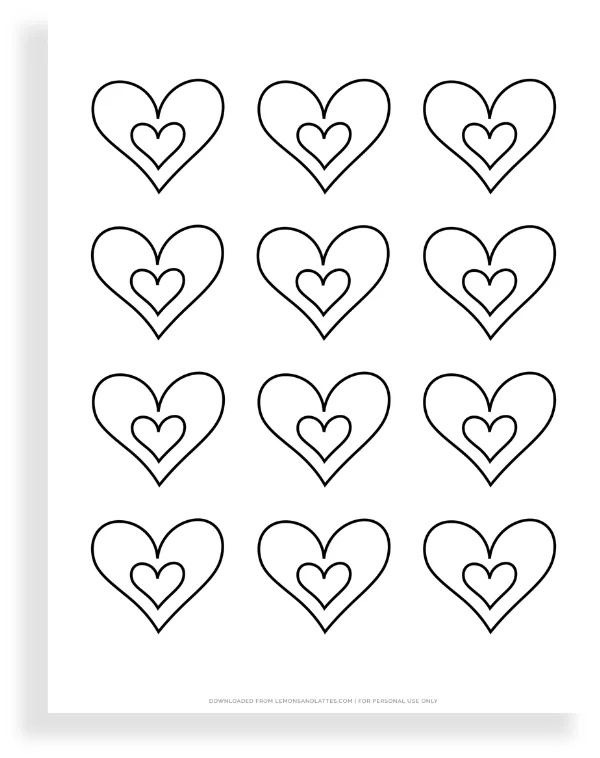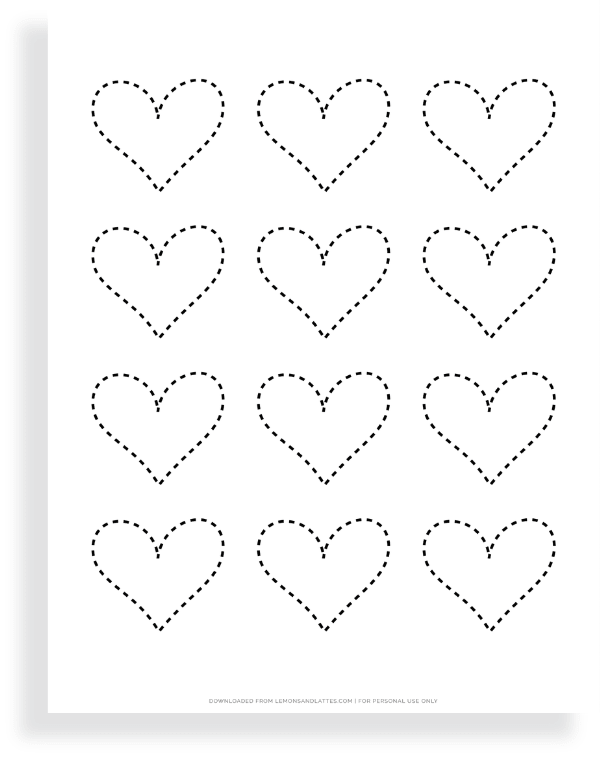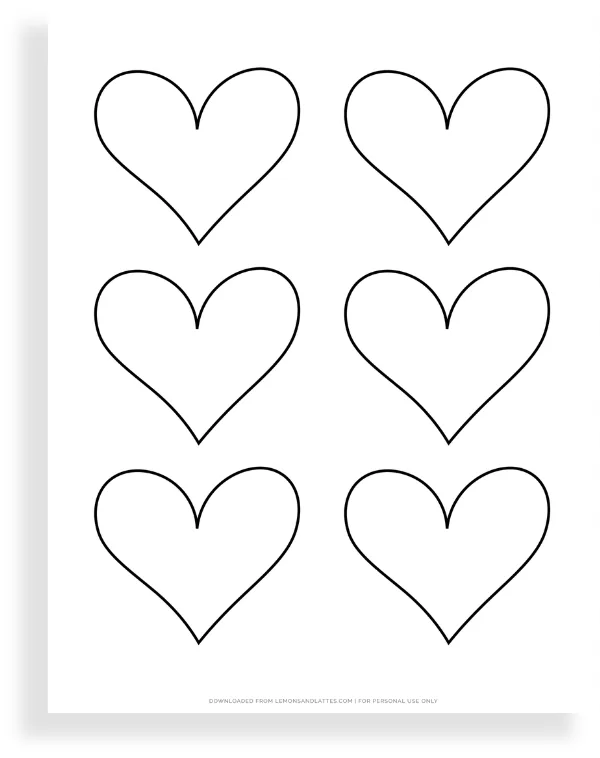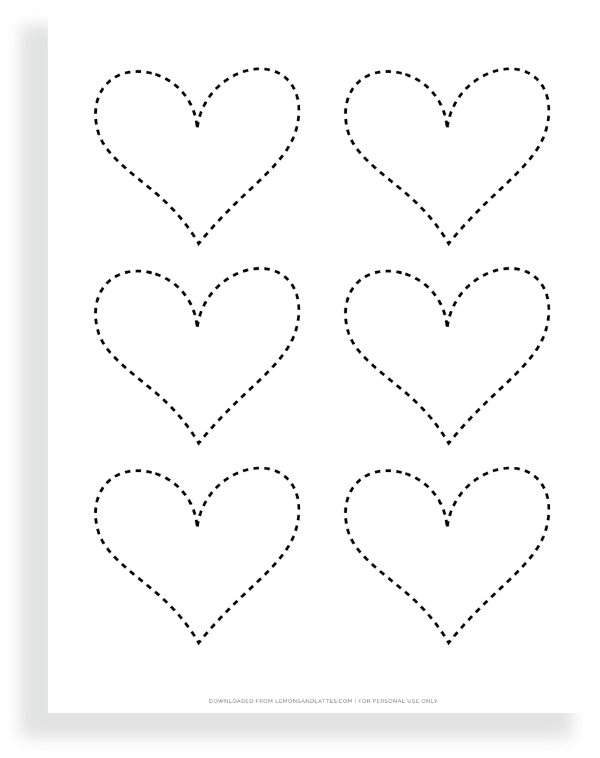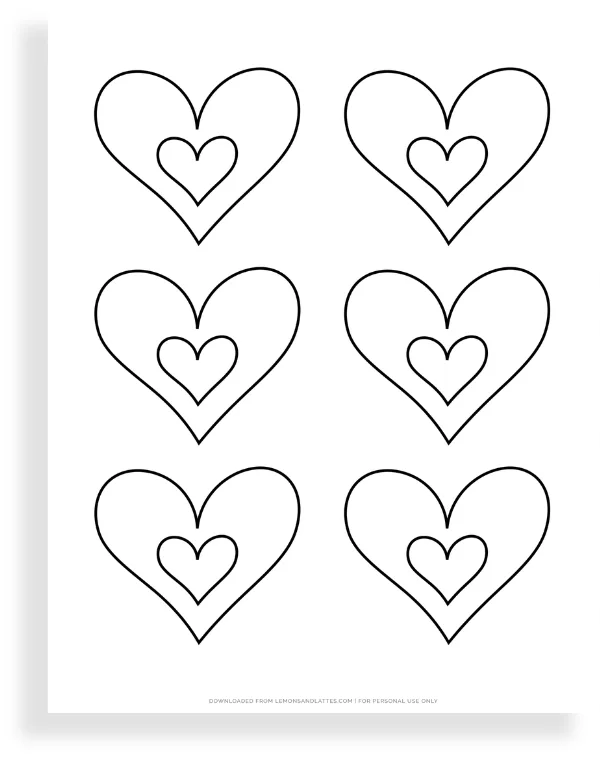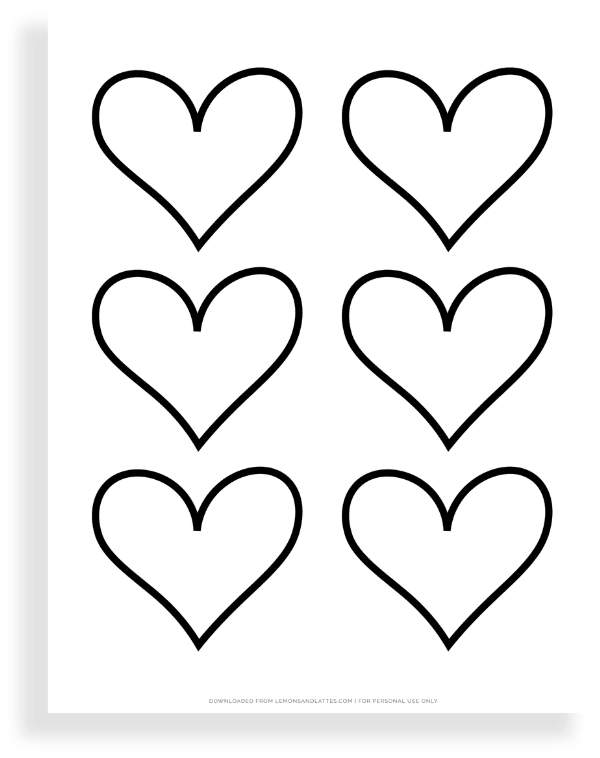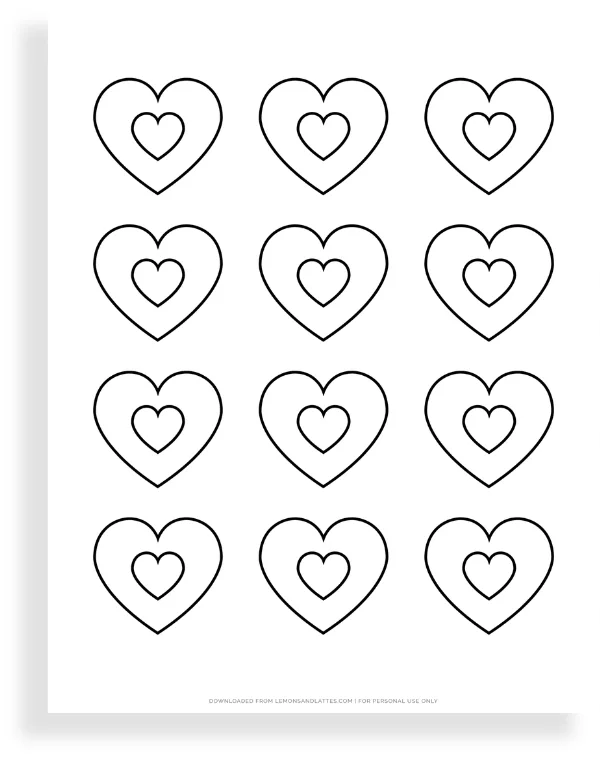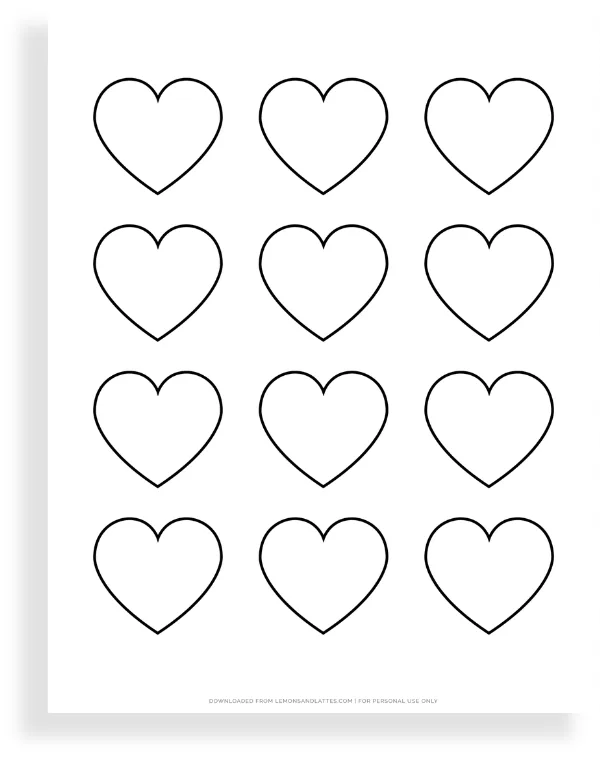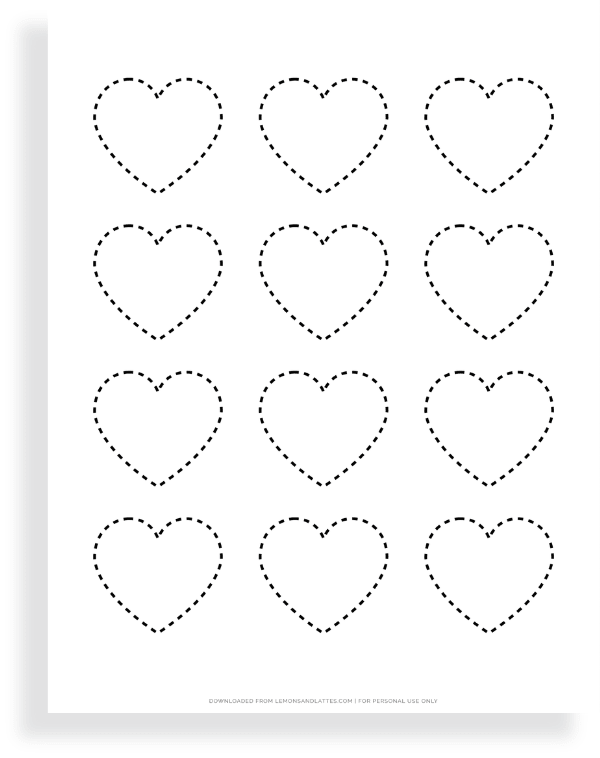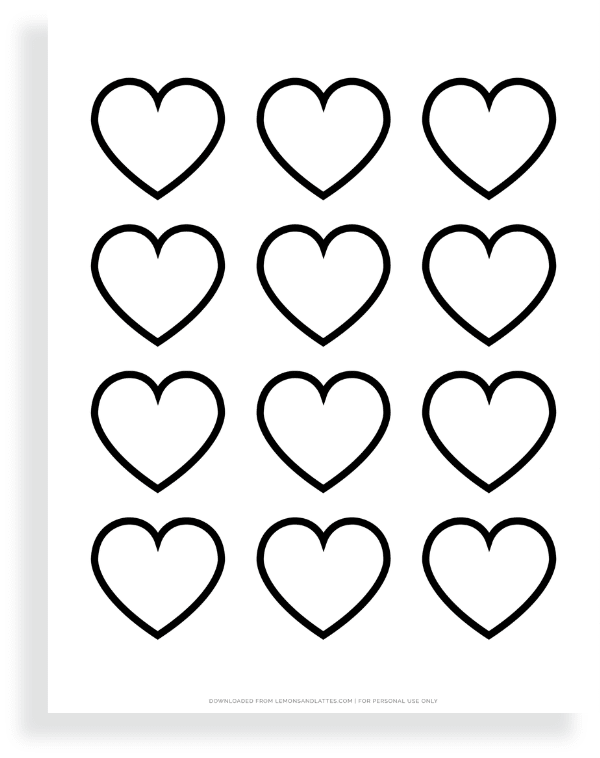 Heart card templates
Heart card templates are perfect for writing a special message to someone whether it's for Valentine's Day or another occasion.
There are 2 options to choose from: One flips up (the card folds at the top) and the other opens up like a traditional greeting card (the hold is on the side).
Choose your favorite or print both styles.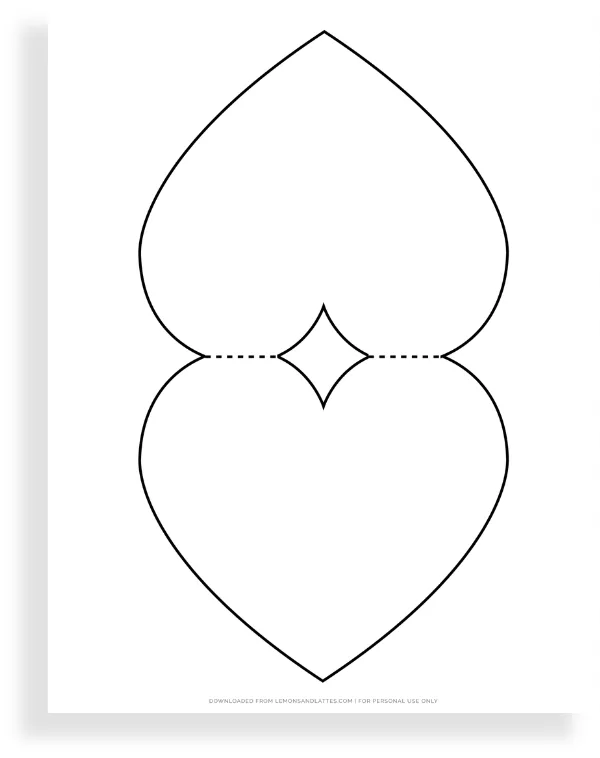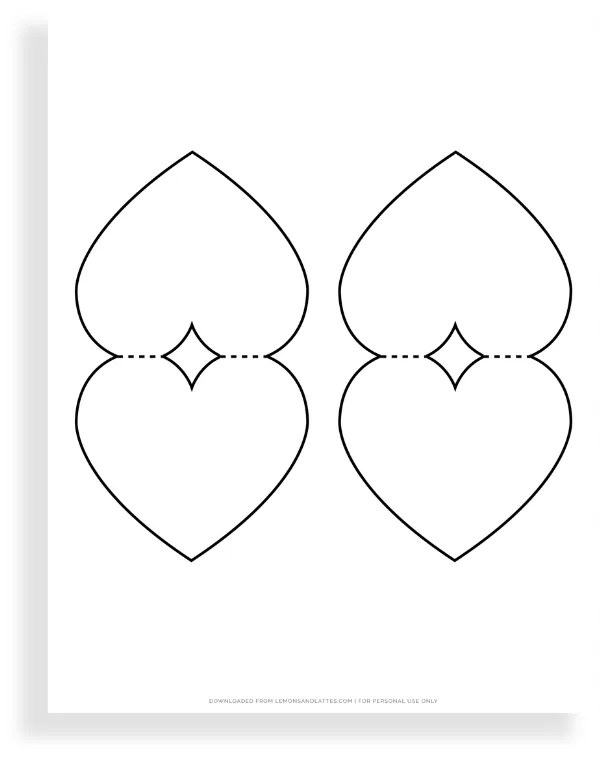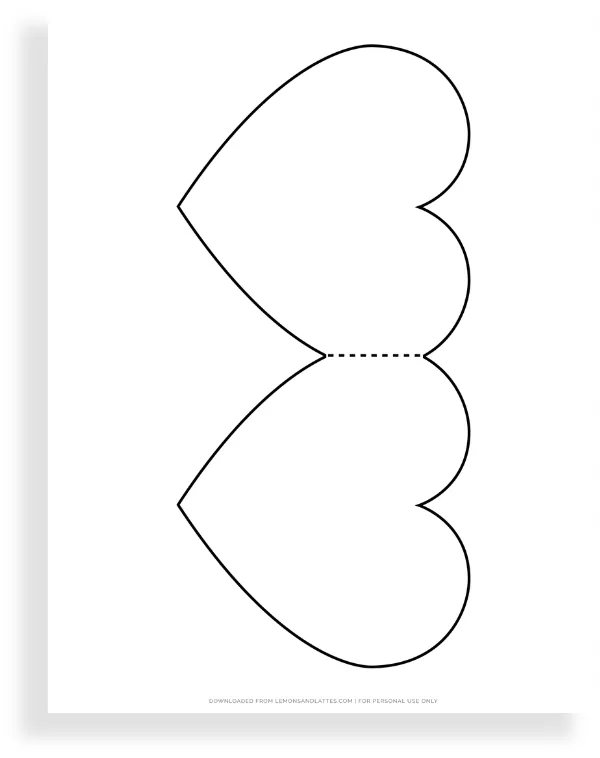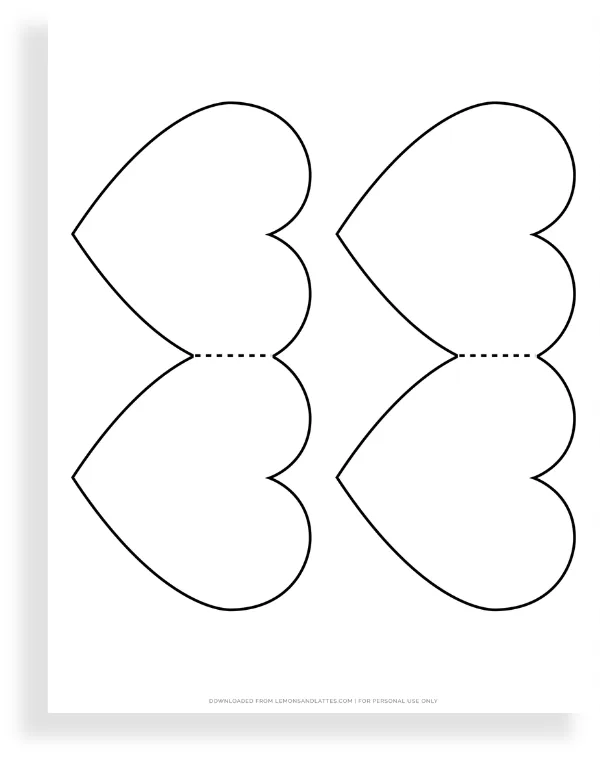 Heart template with lines to write on
For writing activities, sometimes you just need lines! These heart patterns are great for writing a special message or poem.
Choose between a rounded heart shape or a curvier shape – Both have plenty of writing space.
And, if you need 2 templates per page, you may snag those too!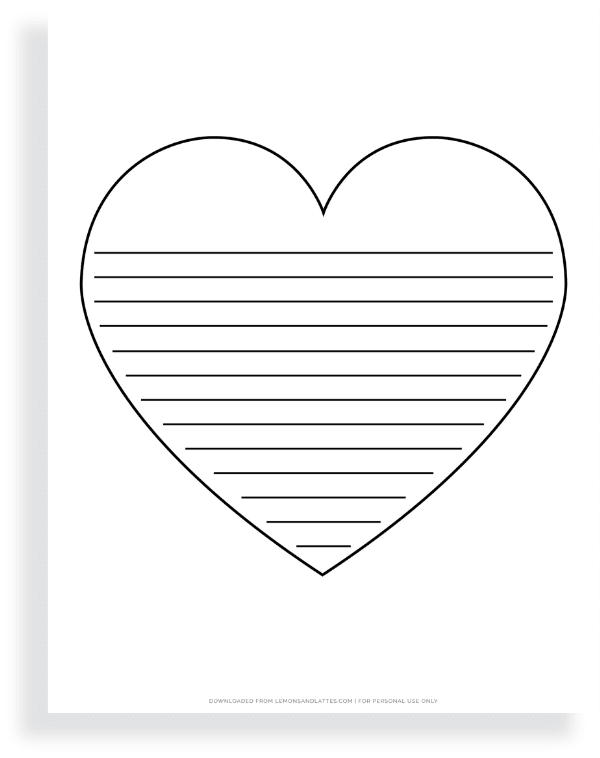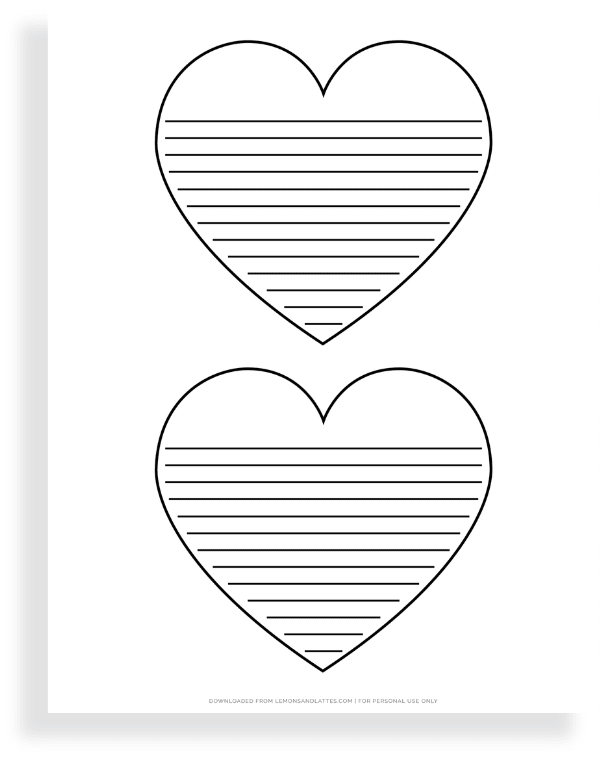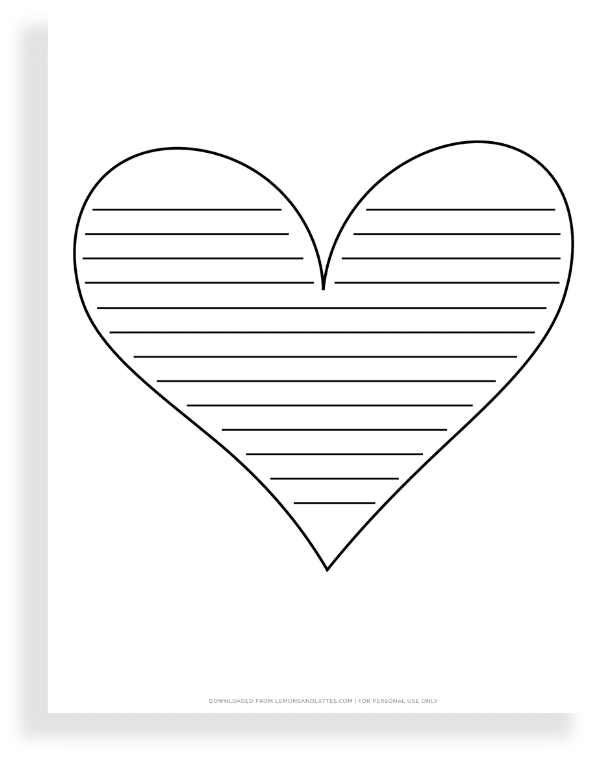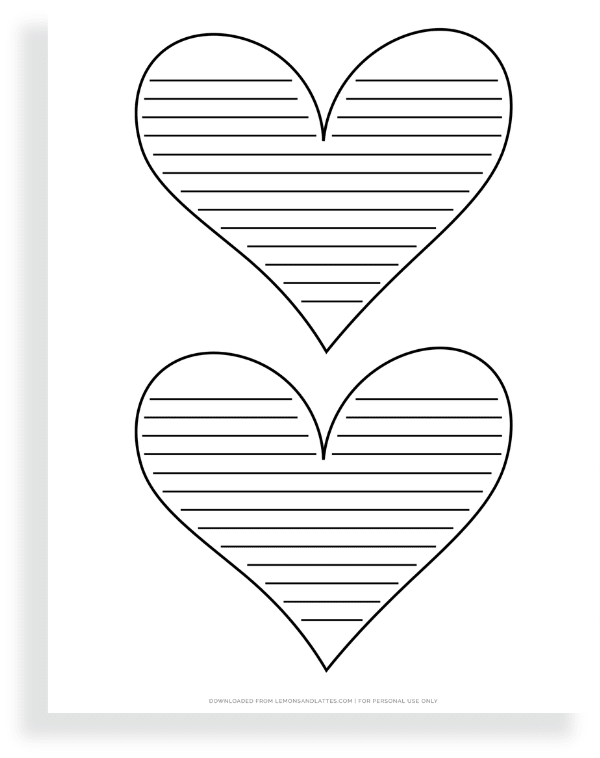 ---
Hopefully, these heart outlines and patterns come in handy for whatever project you decide to create!
Remember, if you need to save these for later, you can pin or bookmark this page.