Printable Halloween Word Search Puzzles for Kids
This post may contain affiliate links. Please read my disclosure for more info.
Kick off the spooky season with some Halloween word search printables!
These fun activities will have kids searching for words like treat, costume, lantern, witch, werewolf, and more.
There's a good mix of both short and longer words. Overall, the difficulty ranges from easy to medium.
For personal use only. Please do not redistribute.
Halloween word searches
Download all 4 activities in one convenient file by clicking here. This includes the answer keys!
You may also download them individually below.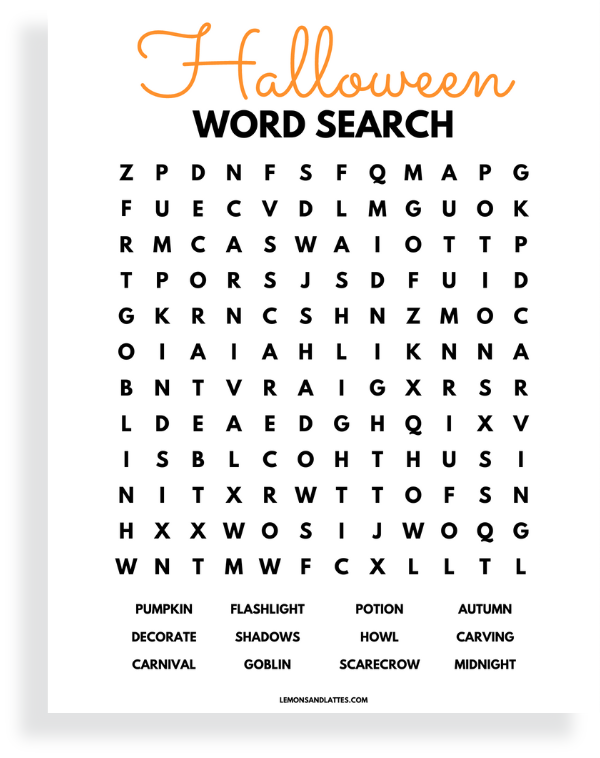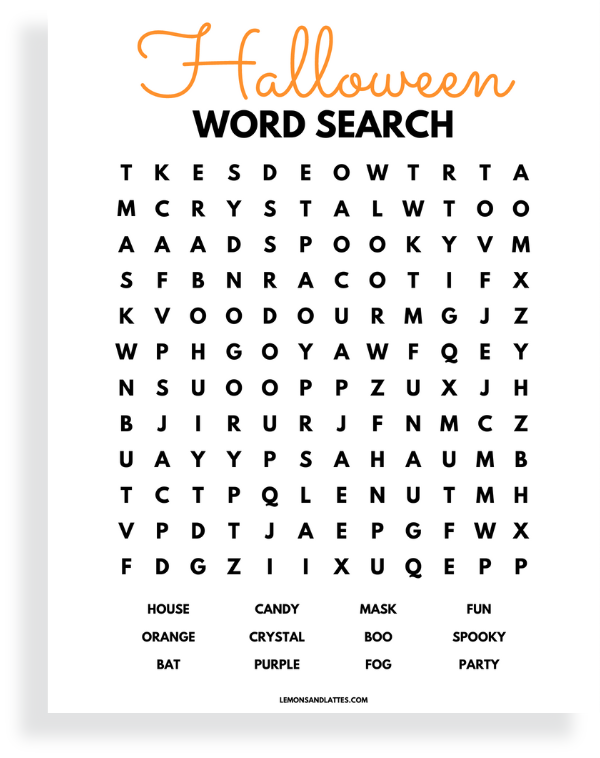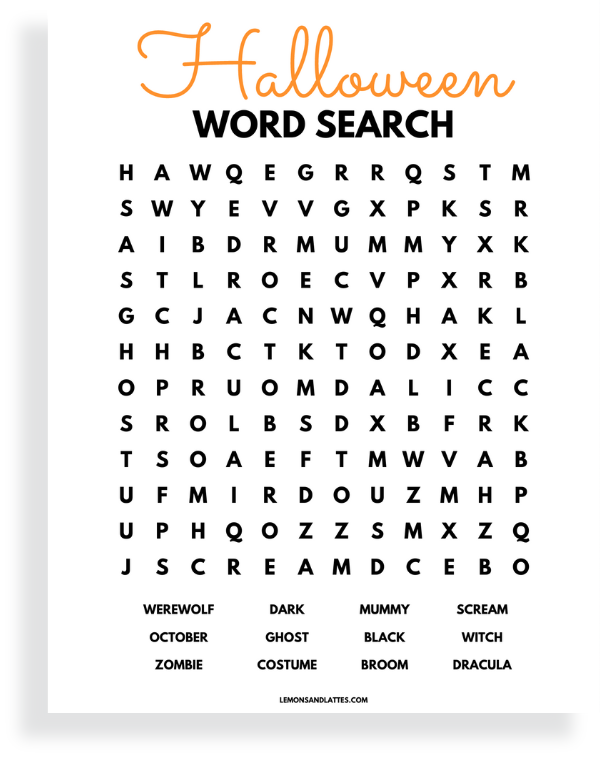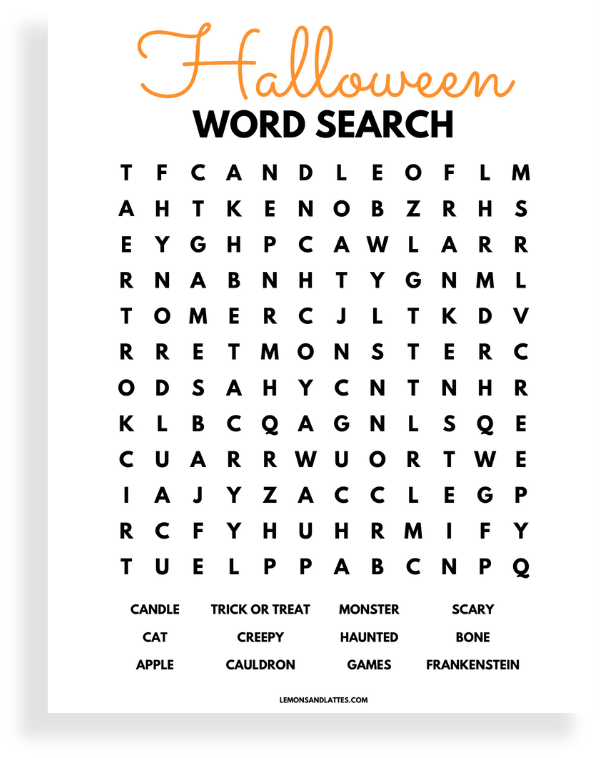 Halloween words included in this activity
Scary
Treat
Creepy
Apple
Cat
Haunted
Cauldron
Monster
Games
Candle
Ghost
Black
Costume
October
Werewolf
Vampire
Dark
Bone
Zombie
Mummy
Broom
Spider
Witch
Lantern
Scream
Skeleton
Dracula
House
Orange
Bat
Candy
Crystal
Purple
Mask
Boo
Fog
Fun
Spooky
Party
Pumpkin
Decorate
Carnival
Flashlight
Shadows
Goblin
Potion
Howel
Scarecrow
Autumn
Carving
Midnight
More Halloween printables