This post may contain affiliate links. Please read my disclosure for more info.
A printable workout calendar is the perfect way to stay on track with a new workout plan.
I've left this one undated so that you can print multiple copies at once and they'll never go out of date!
Want to save on your ink? There's another option you may want to consider.
Instead of printing endless copies, you can print once, grab some self-laminating sheets like these, and use this template over and over again each month.
If you choose to go this route, you will need a fine point dry erase marker also.
Sale
How to use this printable workout calendar
Here are a few ideas on how you can use this printable:
As long as you are using it for your own personal use only, you are free to use it however you'd like.
Related: Weekly Exercise Log Printable
Where to find workouts to add to your fitness calendar printable?
If you already have a plan, you can skip this part. If you are looking for ideas to add to your workout calendar, here are a few suggestions:
Search for a 30-day fitness challenge to follow. Do a quick search and you will find that were are TONS of these. If you're on Pinterest, be sure to check there too.
Want to start lifting weights and have a goal to get stronger? Stronglifts 5×5 is a strength training program where you'll work out 3x per week with.
Don't underestimate YouTube! You can find all sorts of workouts on YouTube as well.
Bodybuilding.com has countless workout plans you can browse.
Printable workout calendar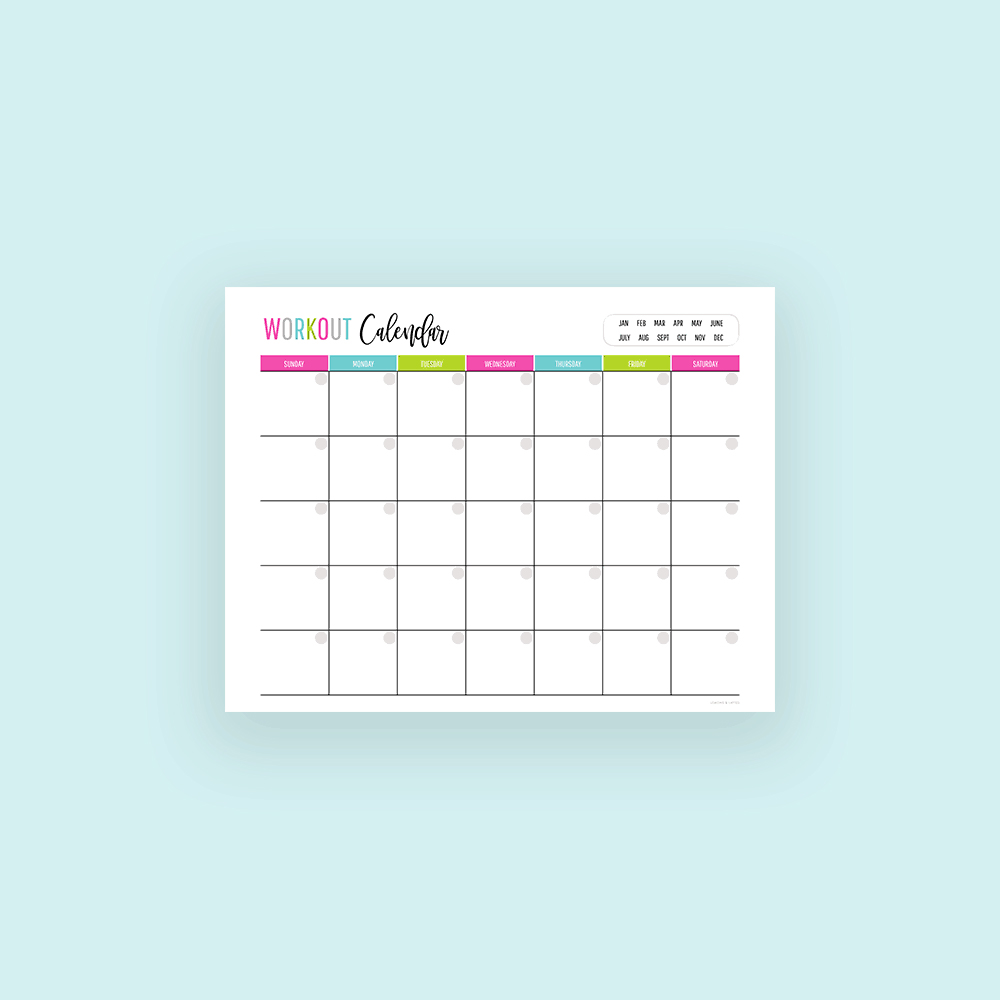 Again, this calendar is undated, so you can use it for 2022, 2023, 2024, and beyond.
Just fill in the dates, circle the current month, and you're ready to go!
How to access this printable workout calendar
This monthly workout calendar printable is included in a bundle we now call the Printables Assortment Pack. This pack includes over 50 life organization printables including printable calendars, weekly planners, and more.
---
Don't forget to pin for later!