This post may contain affiliate links. Please read my disclosure for more info.
If you're looking for a way to make your writing activities a little more fun, how about printing some Halloween writing paper?
When you think of Halloween, the first words that come to mind are probably words like costumes, trick-or-treating, candy, etc.
While all of these are an important part of the Halloween experience, it can be fun to plan a few educational activities too.
…Such as writing!
Halloween is the perfect time of year to let your kids practice their writing skills.
Not only does it give them an opportunity to be creative, but it also gives them a chance to practice their handwriting, spelling, and grammar – without having to worry about being graded on their efforts.
For personal use only. Please do not redistribute.
Printable Halloween writing paper
There are 4 different printable Halloween paper designs to choose from.
Each page has a rounded border around the page and the words "happy halloween" at the top. The border is thick enough that you can trim around it if you want, but it looks nice either way.
There are also two colorable pumpkins on the bottom left and two creepy spiders dropping down on the right side of the page to add to the Halloween theme.
Wide ruled solid lines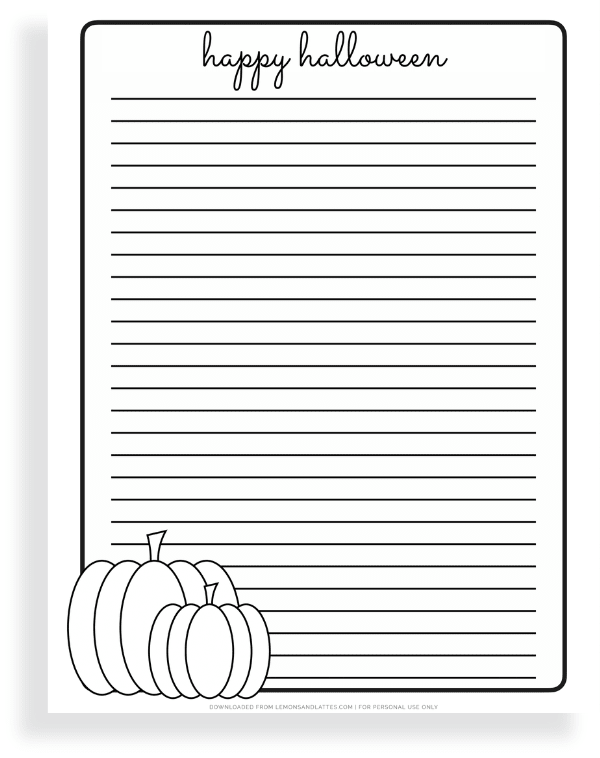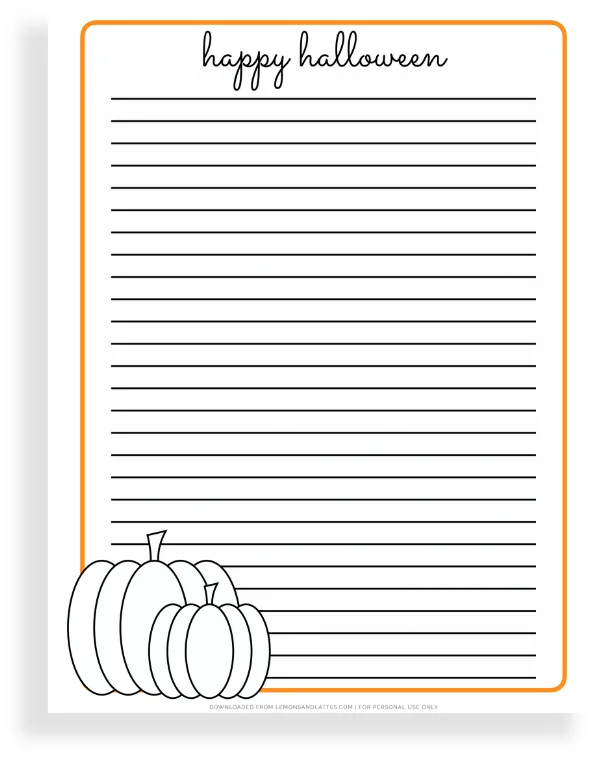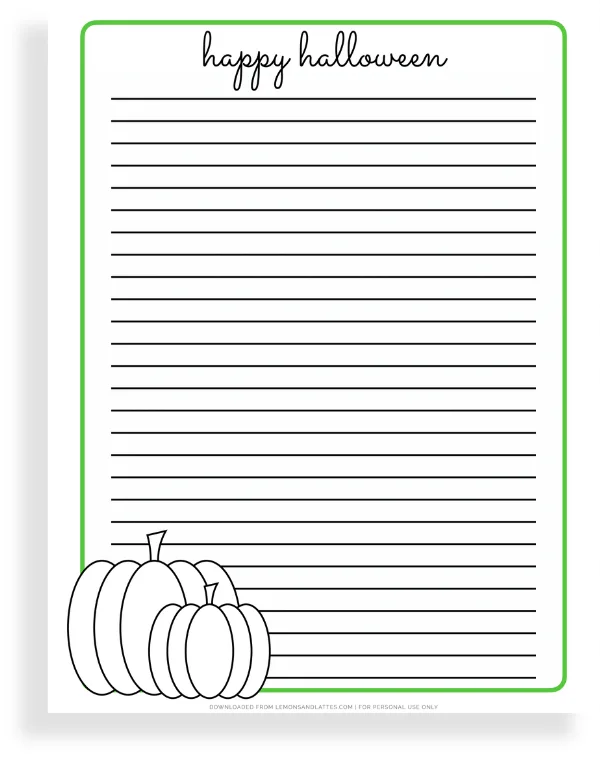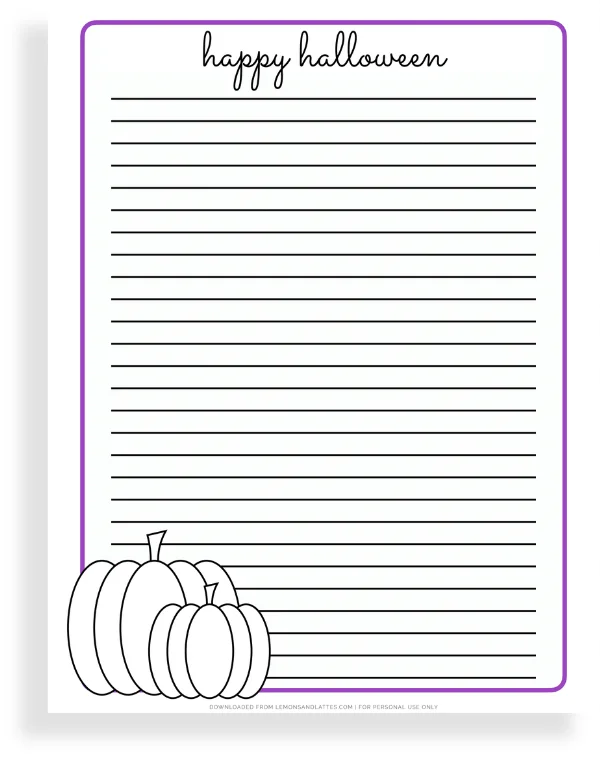 Wide ruled dotted lines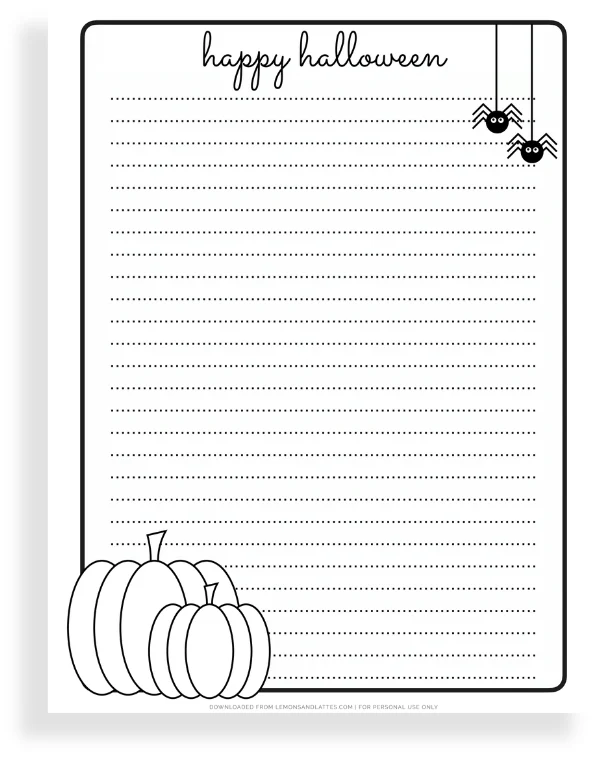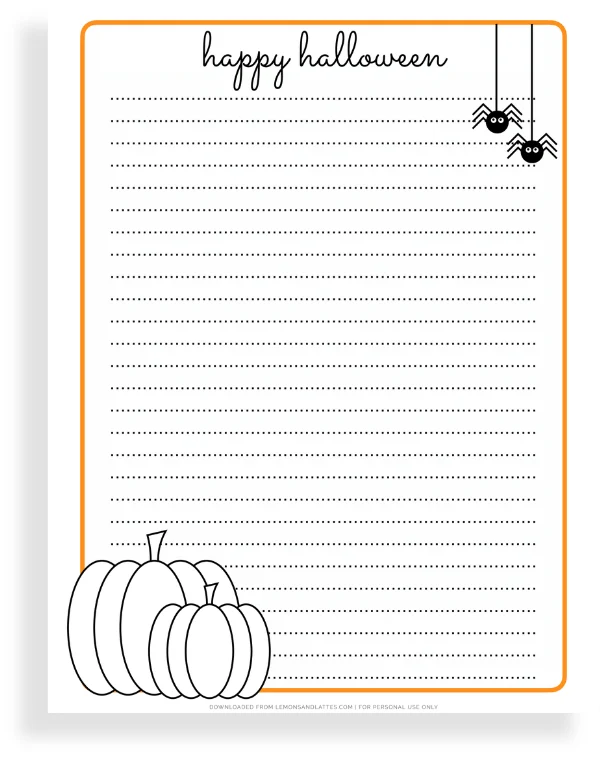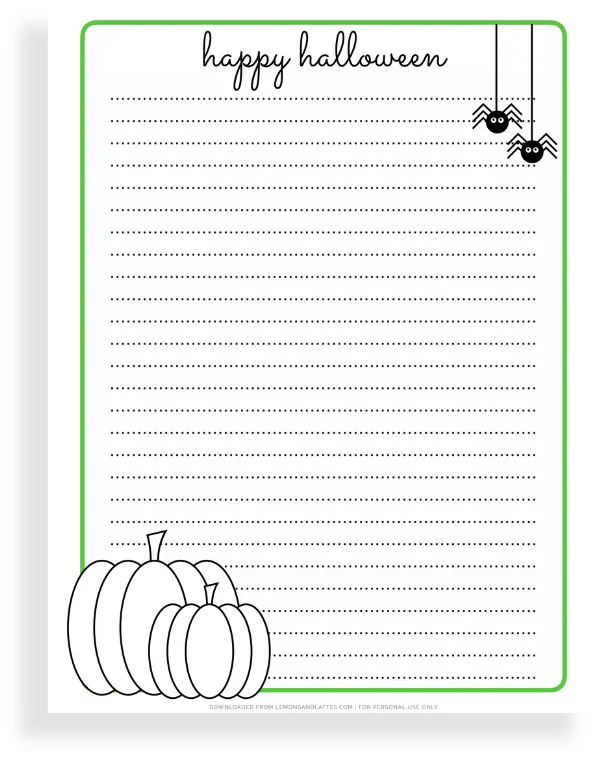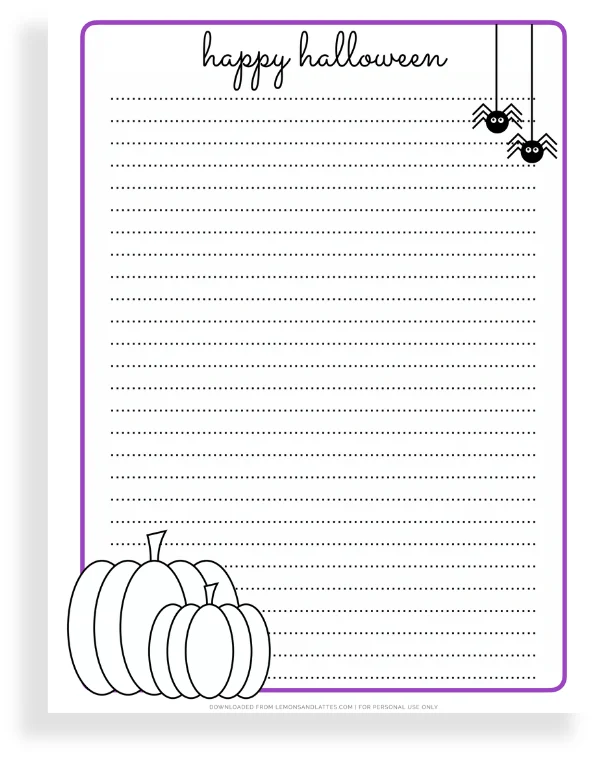 Halloween handwriting practice for pre-k and kindergarten
These are perfect for practicing your child's name or letters.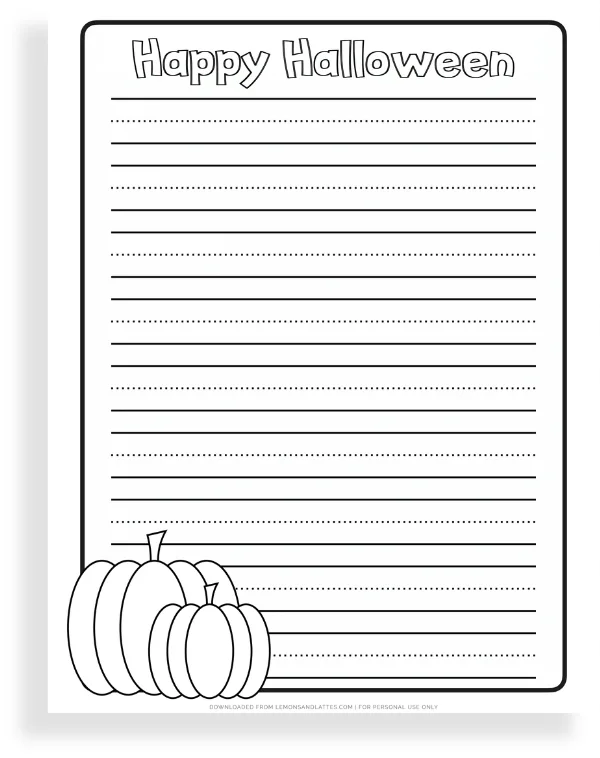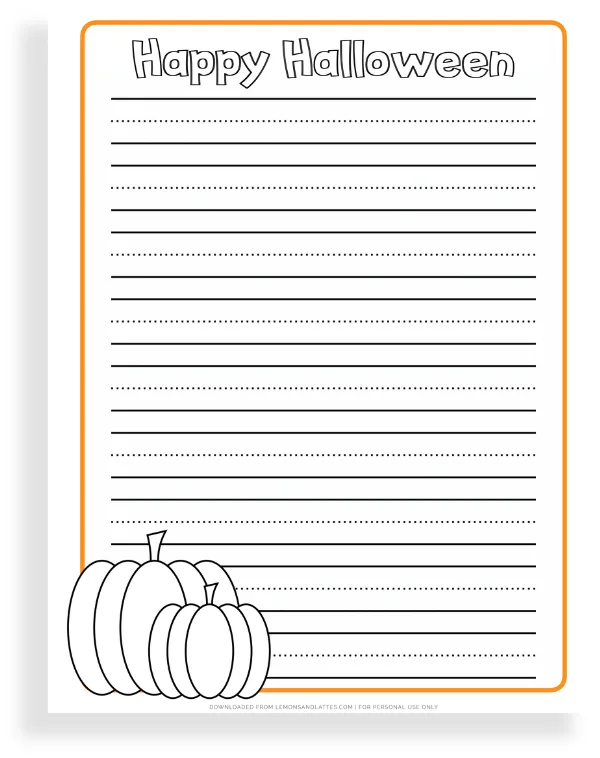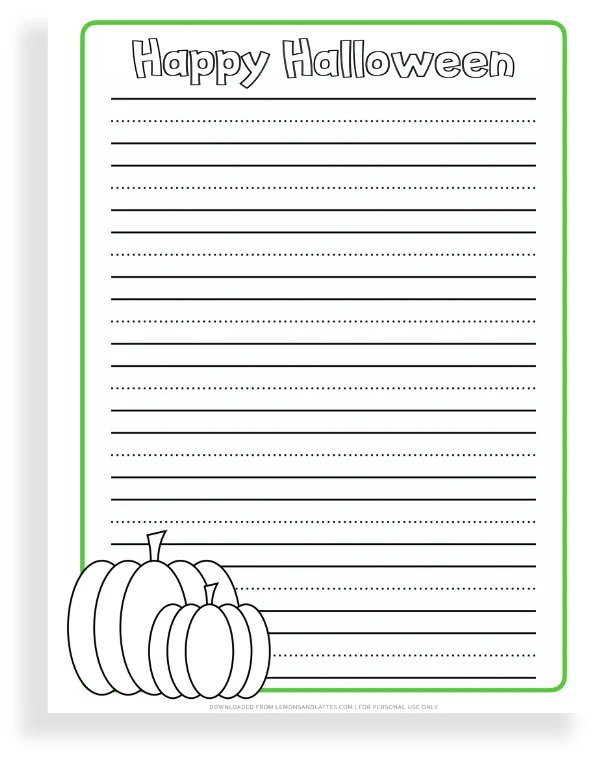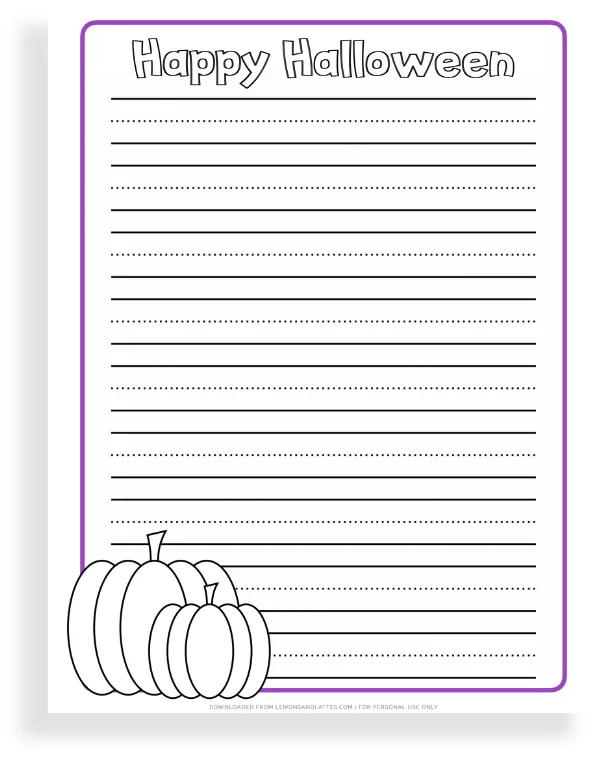 Printable Halloween paper without lines (blank paper)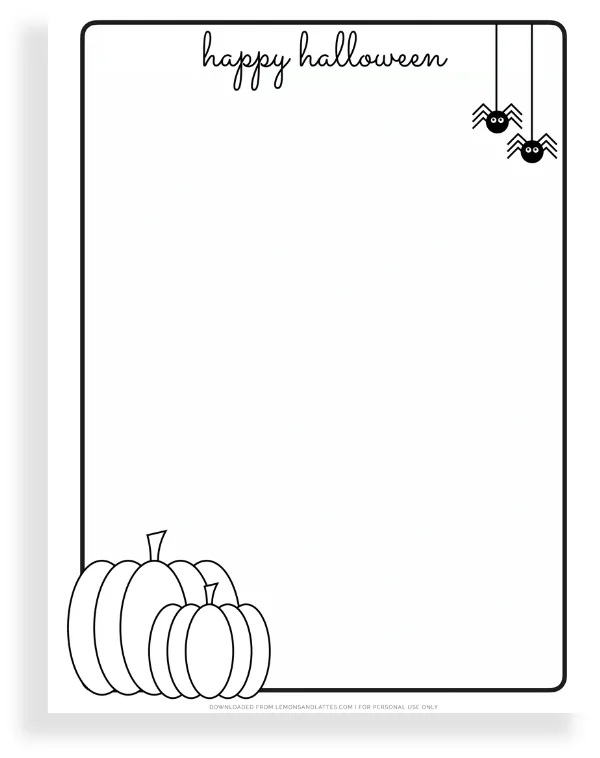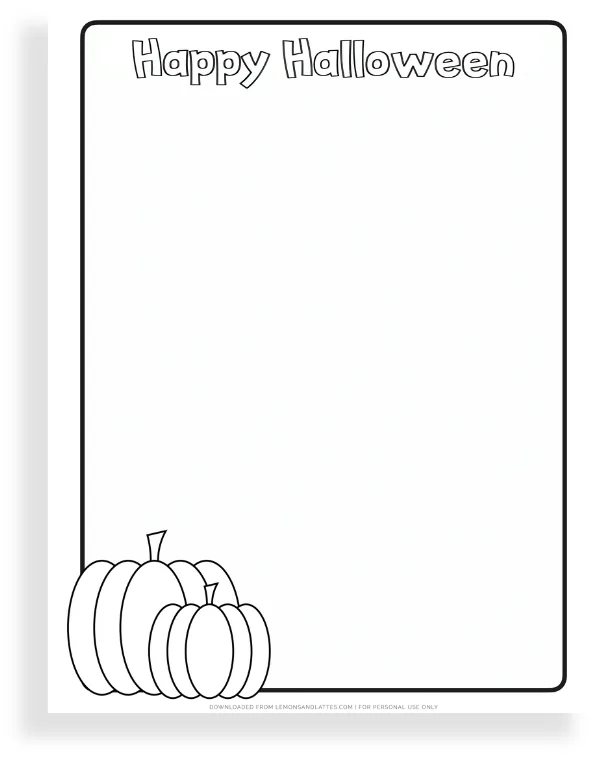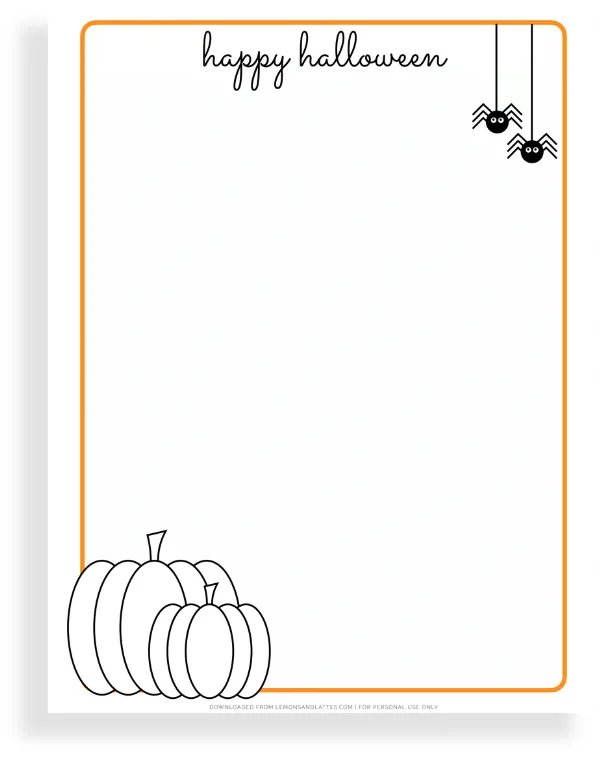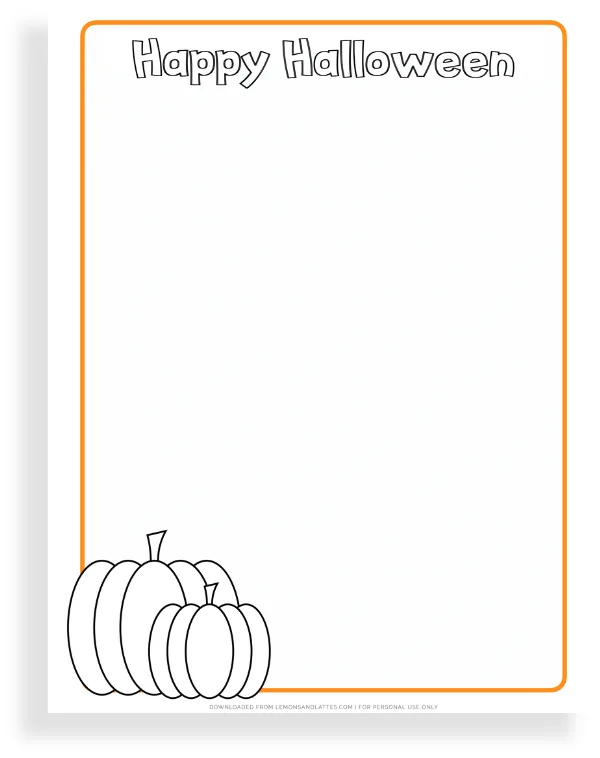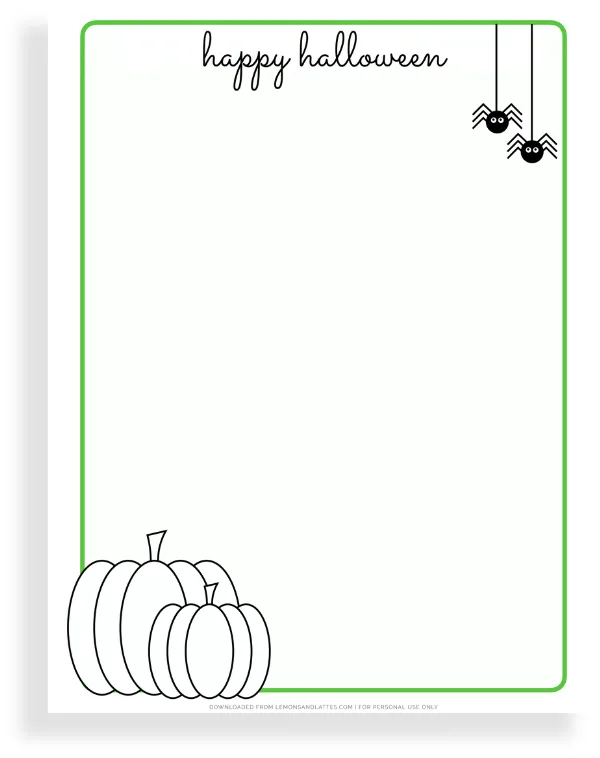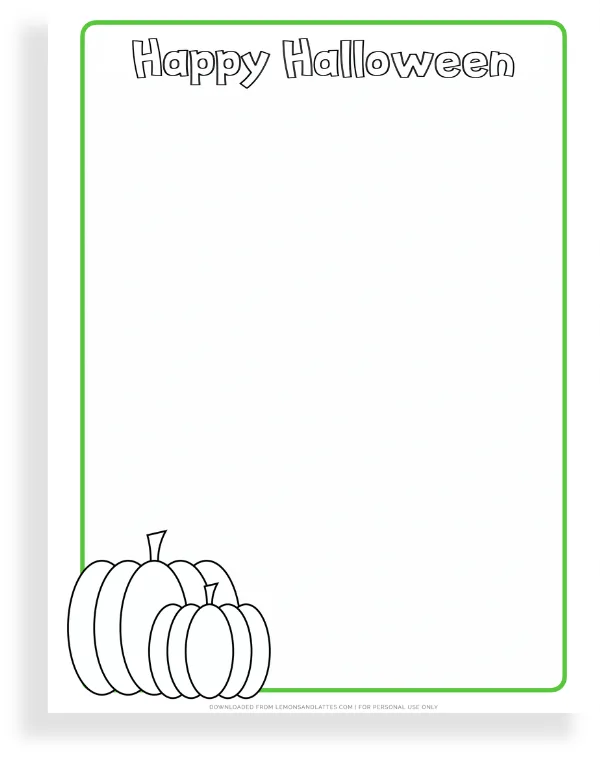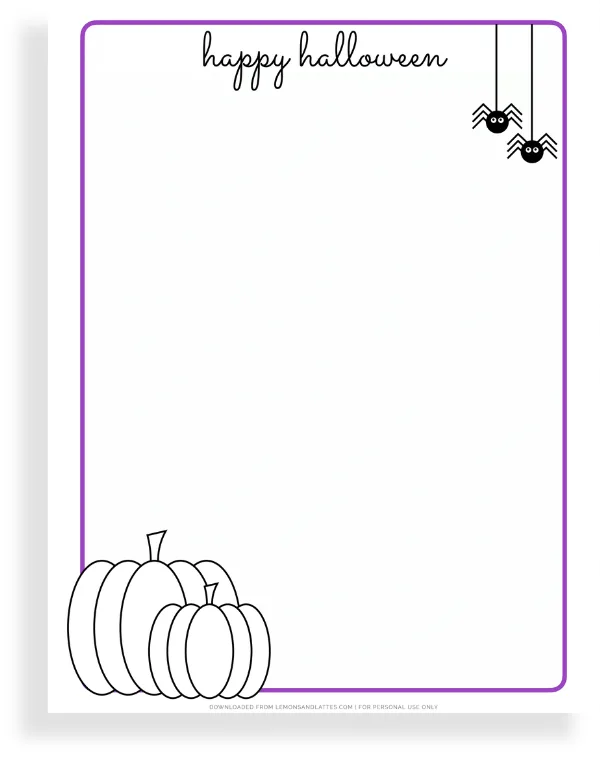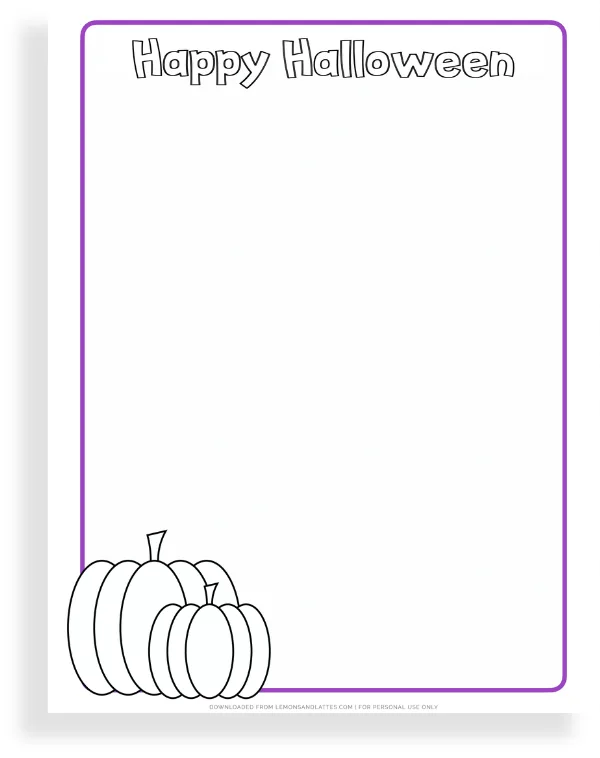 ---
If you're looking for some fun printable Halloween paper, feel free to give these printables a try!
They're great for any writing activities you're planning for your kids this Halloween, including creative writing, handwriting practice, or any other writing activity you have in mind.