This post may contain affiliate links. Please read my disclosure for more info.
Ever needed to write something down only to realize you're all out of notebook paper? You can use printable lined paper instead.
It'll certainly save you a trip to the store when you're in a pinch, but there are several other ways to you can use it too.
For example, if you have younger kids, the handwriting pages are perfect for kids to practice writing their numbers or the letters of the alphabet.
The other pages can be used for journal pages, extra notes pages for your planner, or you can use them for brainstorming ideas or making to-do lists.
Lots of possibilities!
Like these? You may also like:
Basic printable lined paper
If you're looking for basic printable notebook paper or paper with only lines – no extra elements or color – these may suit you best.
These templates are great for homework, math or handwriting practice, homeschooling, or any other projects where you need some basic printable paper.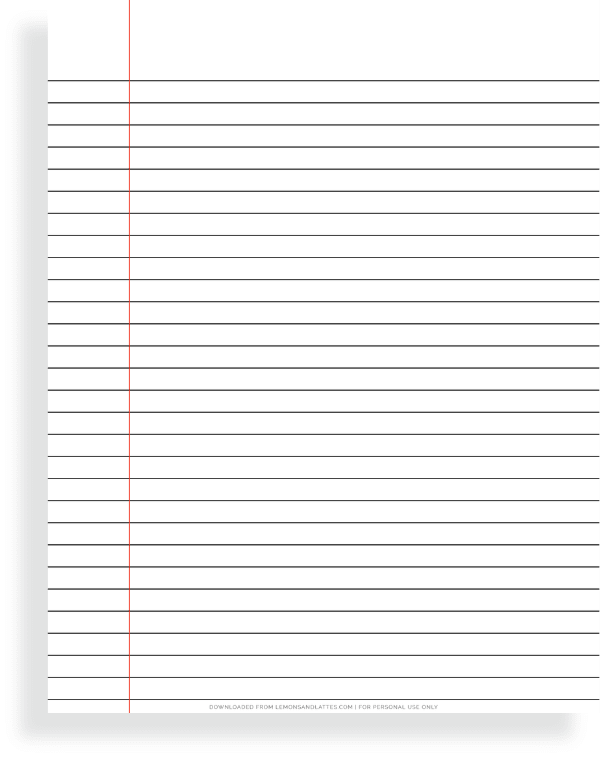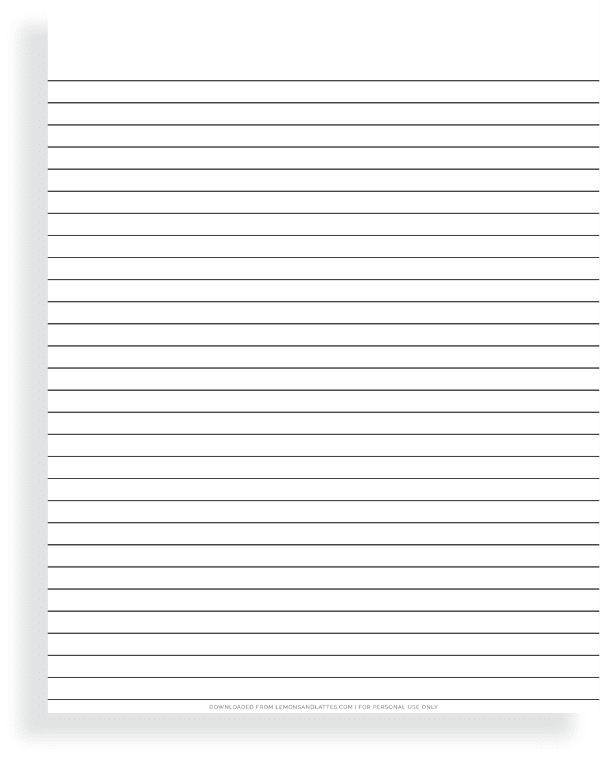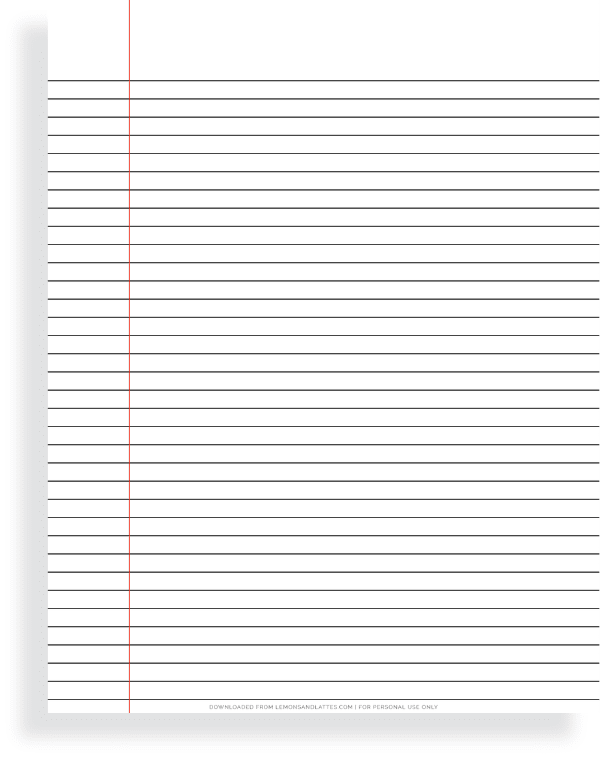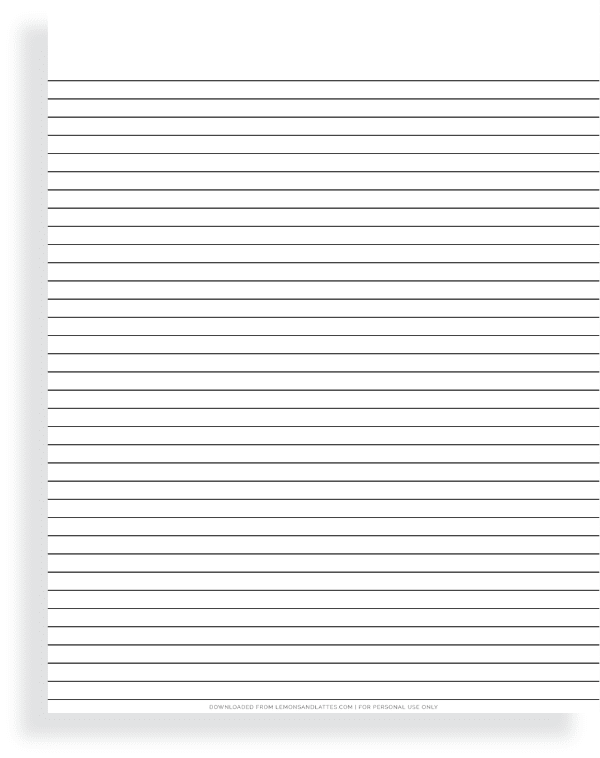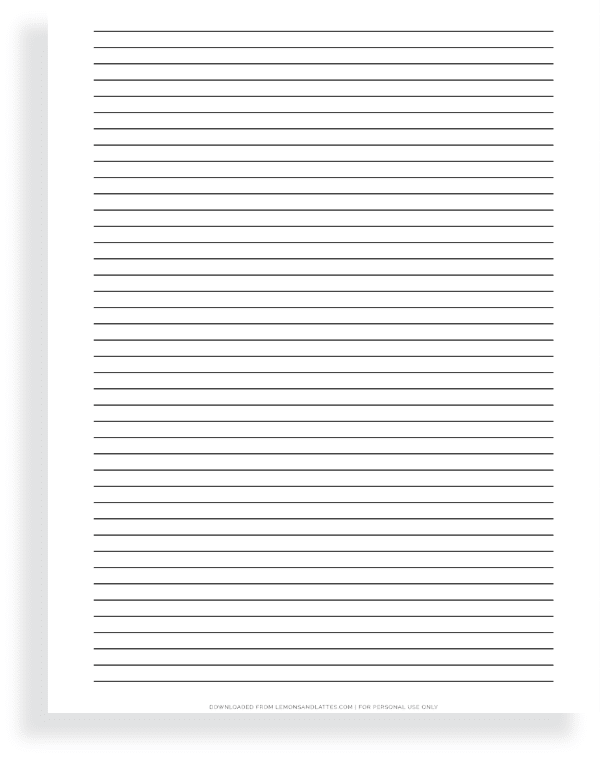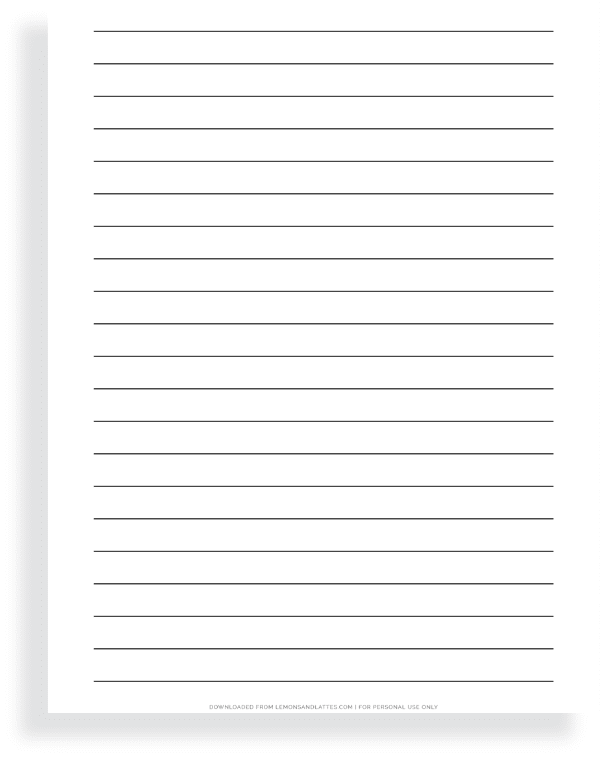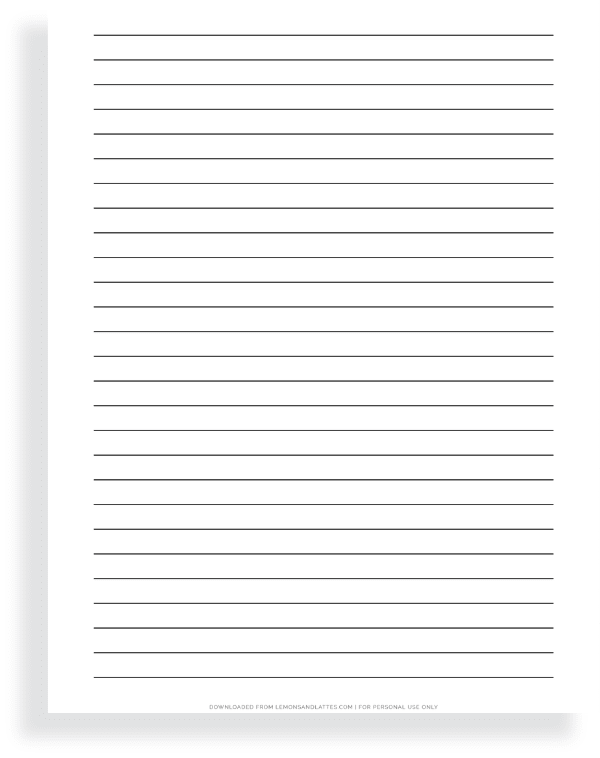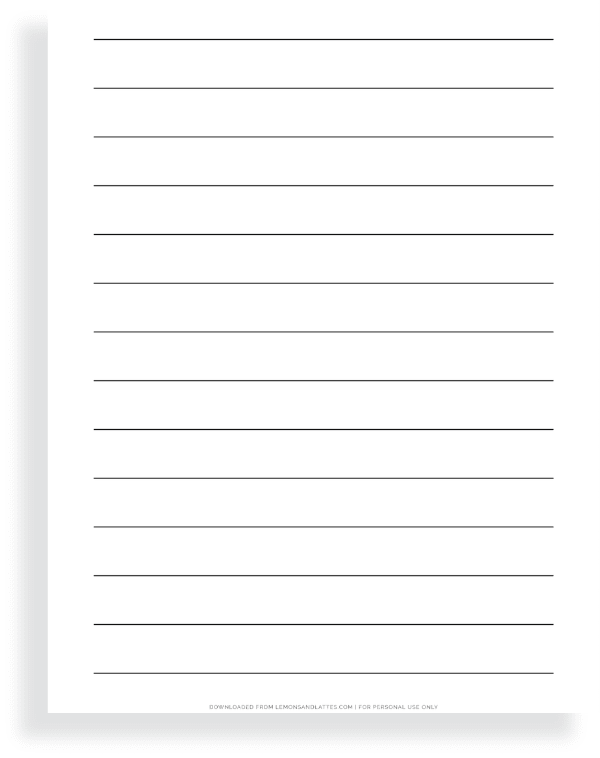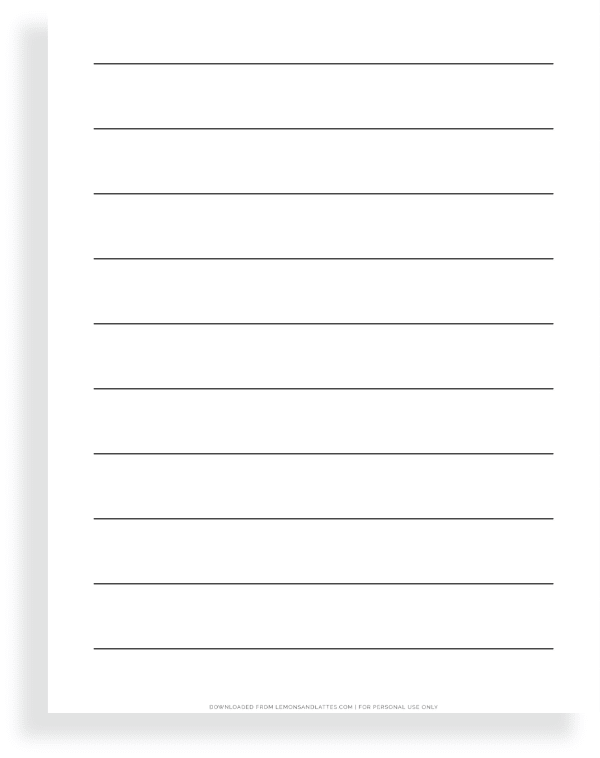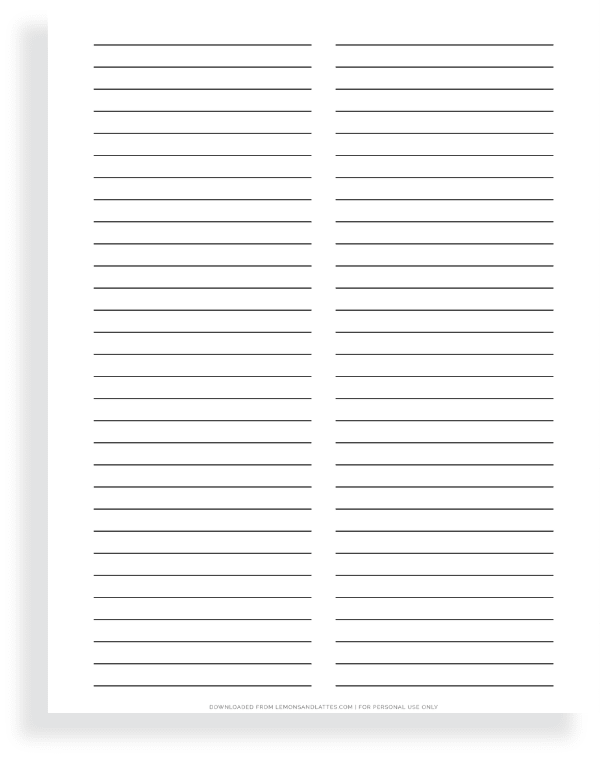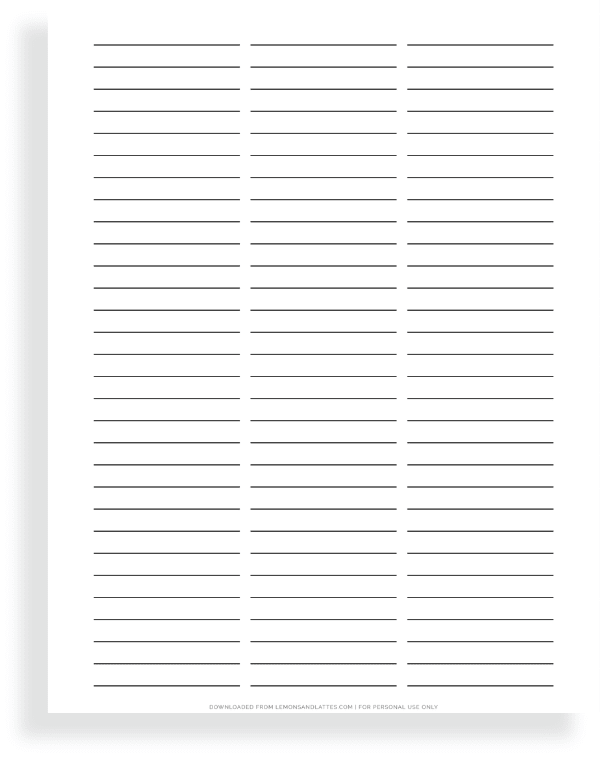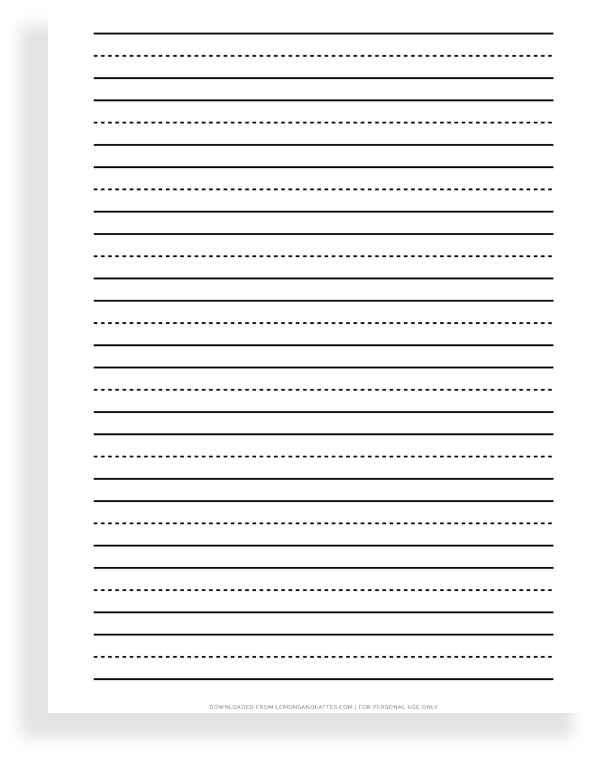 Cute lined paper
These are a bit more fun! Choose between several color schemes. Some have polka dots while others have star borders.
Use these for handwriting practice, thank-you notes, cards, creative projects, or even scrapbooking.