This post may contain affiliate links. Please read my disclosure for more info.
Motivating your child to read more doesn't have to be hard.
It can actually be pretty simple!
One of the best ways to encourage reading (and my personal favorite) is by using free printable reading logs.
Whether the goal is to read for 15 minutes every day or complete a new book by a given time frame, it's the perfect way to help your child stay on track.
And, it can even make reading – dare I say – fun for them!
All they have to do is record how many minutes or pages they read each day. Once they're finished, you can check over their log and even initial it if you want.
Some parents also like to set up a reward system. For example, they could receive a little treat or some extra minutes of screen time for every week that they reach their reading goals.
But, of course, that's totally up to you and your child. Below, you will find plenty of reading log templates to choose from – both with and without a reward section.
There are also a few trackers for keeping track of the number of books they're reading during the school year. (Although, book lists can be fun for adults too if you're a hobby reader yourself.)
If you like these templates, you may also want to grab a homework planner as well!
The benefits of using a daily reading log
For starters, it's a tangible way to track your child's reading progress and it can be quite motivating for kids – no matter the grade level.
But there are a few not-so-obvious benefits too:
It keeps students organized because they will know exactly what they need to do each day. They will have a plan that's easy for them to follow. And that alone helps alleviate a lot of stress, especially when those larger book assignments start rolling.
A reading log encourages consistency. Over time, reading will start to get easier and easier. You already know how the saying goes!
What's so great about consistency? It will help them build those reading habits.
It's also an excellent introduction to goal-setting in general.
It's the perfect companion for keeping track of ANY reading challenge, whether it's for school or just for fun.
Reading log printables
With a total of 103 free printables to choose from, there's a lot to unpack here.
All templates (other than the book trackers) allow you to track the date, the name of the book, reading time, and number of pages. A few of them also have a column for adding parent signatures or initials.
Some also have a section for writing down a reading goal and choosing an award for completing it. This is the reward system I mentioned.
As far as the design – I've included a few black and white versions for those of you who prefer a minimalist design without all the extra colors.
But there's still plenty of color and cute elements like flowers, stars, rainbows, polka dots, etc. that will, hopefully, make it a little more exciting for kids!
Monthly reading trackers
If you prefer an undated log that can be used during any time of year, whether it's the beginning, middle, or end of the year – these will be the ones you'll want to scroll through.
But if you're searching for one that's for a specific month (for example, a December reading log), you'll find several of those below too. I've included all 12 calendar months, so you're covered for the entire year. Each month features some fun polka dots in different color schemes.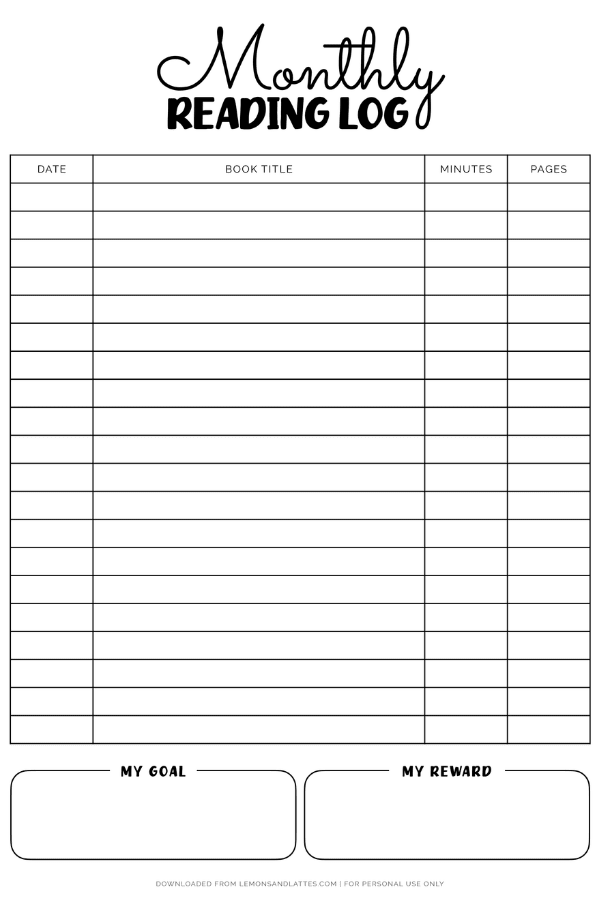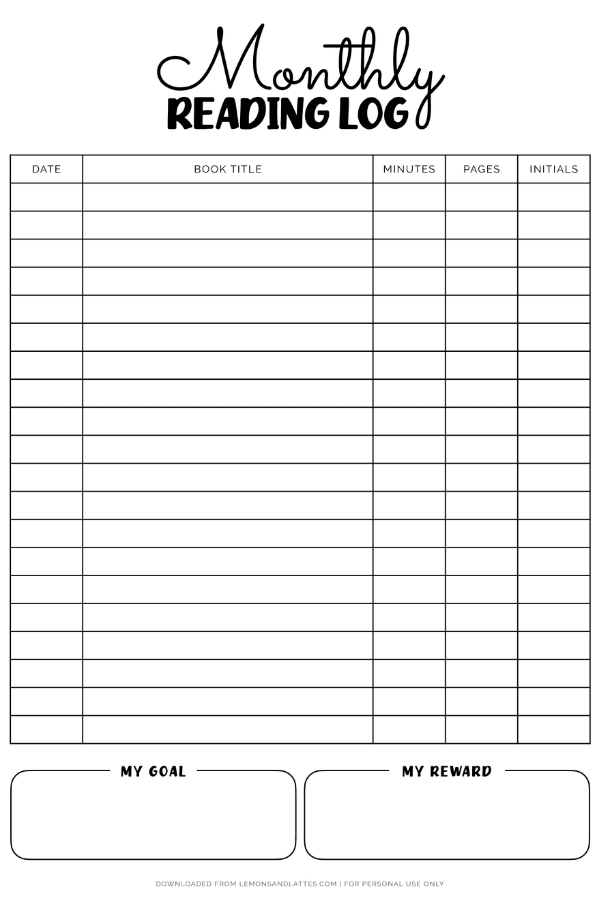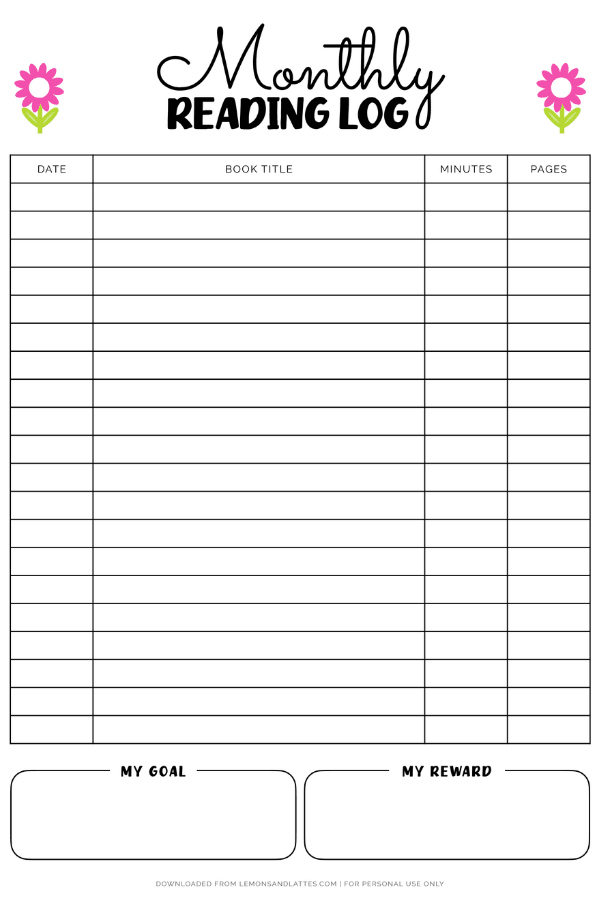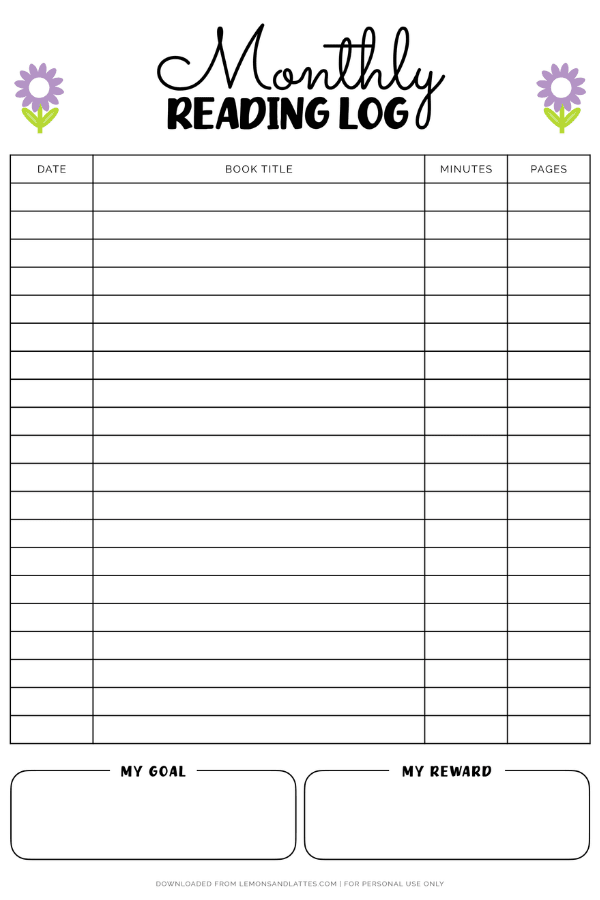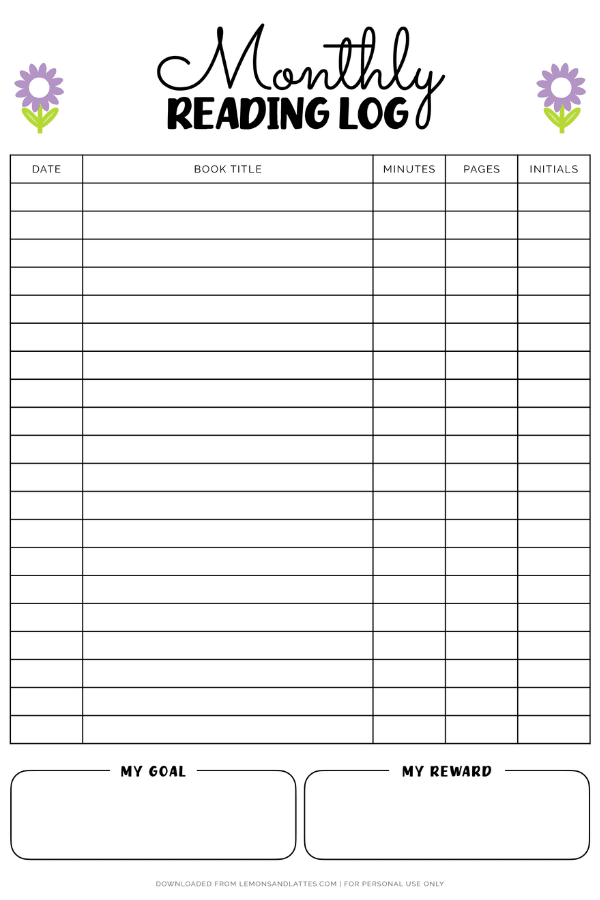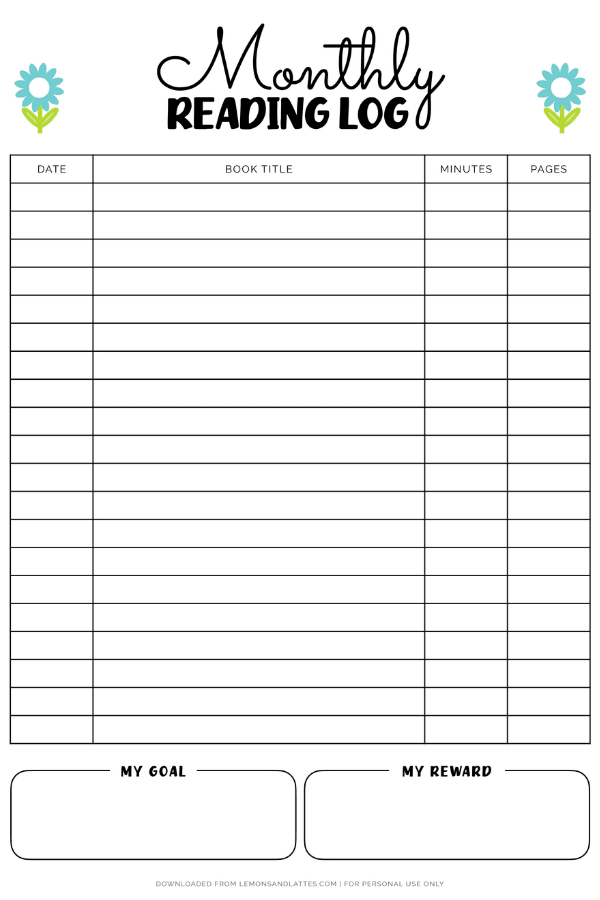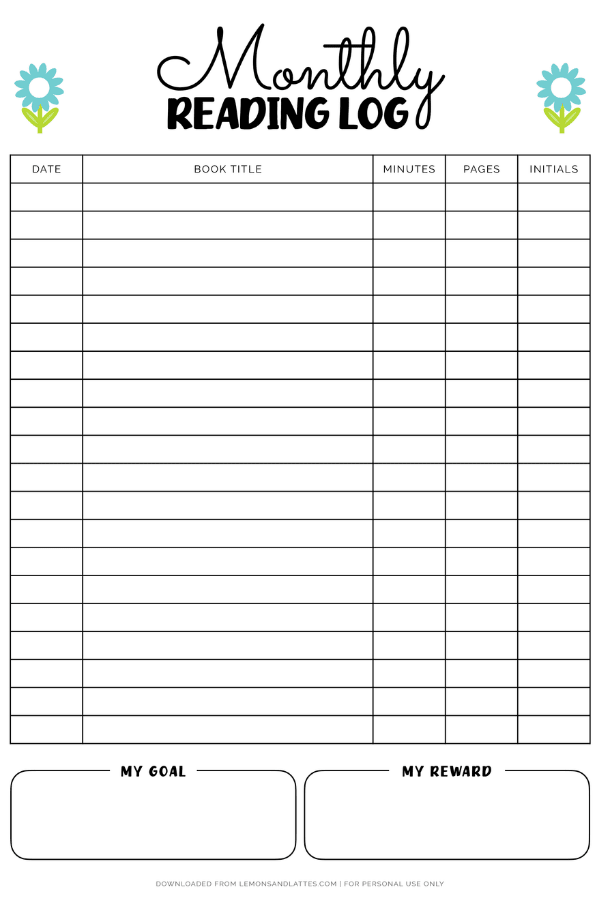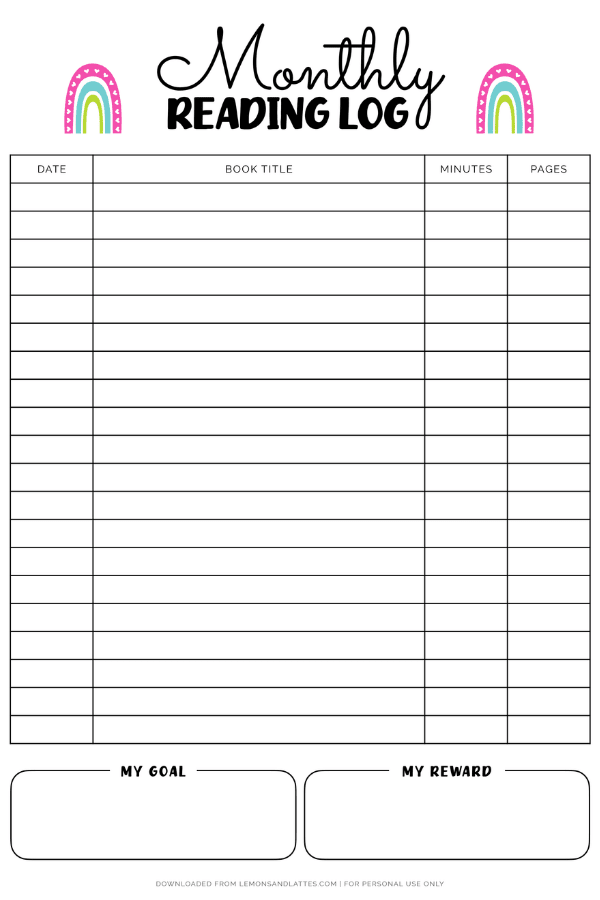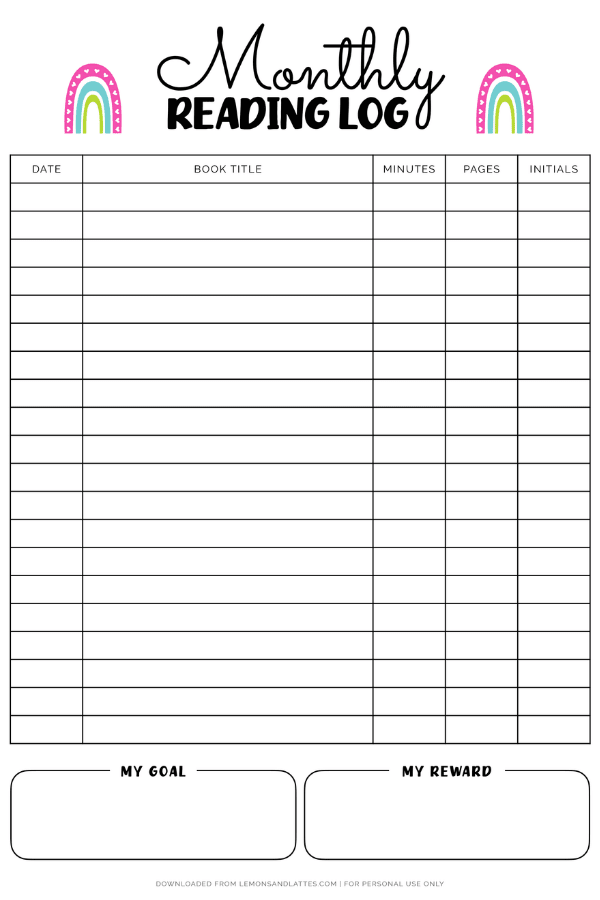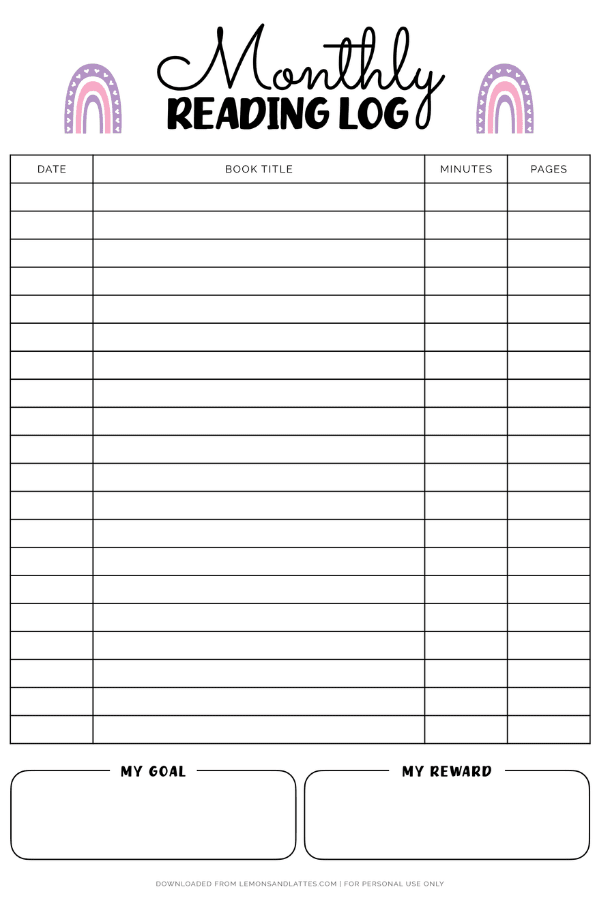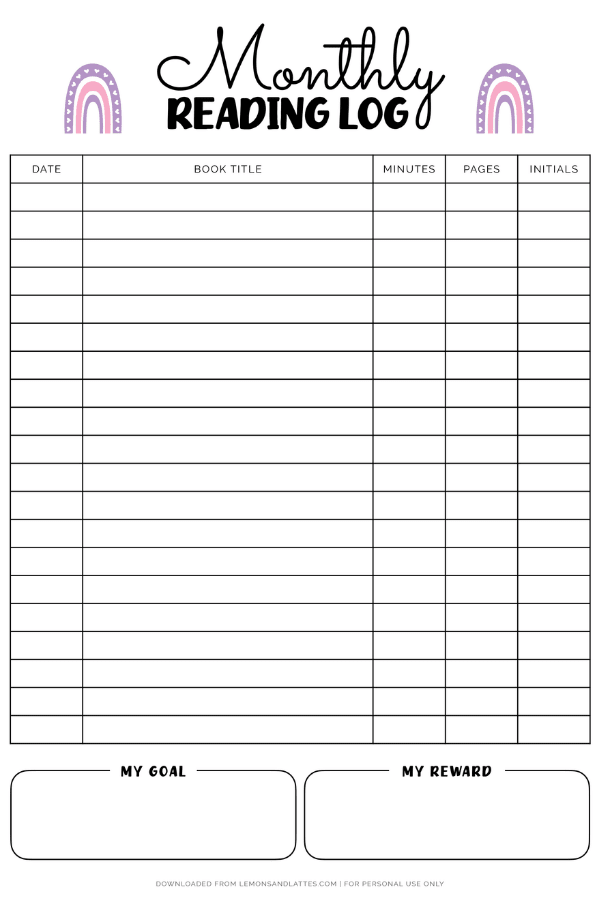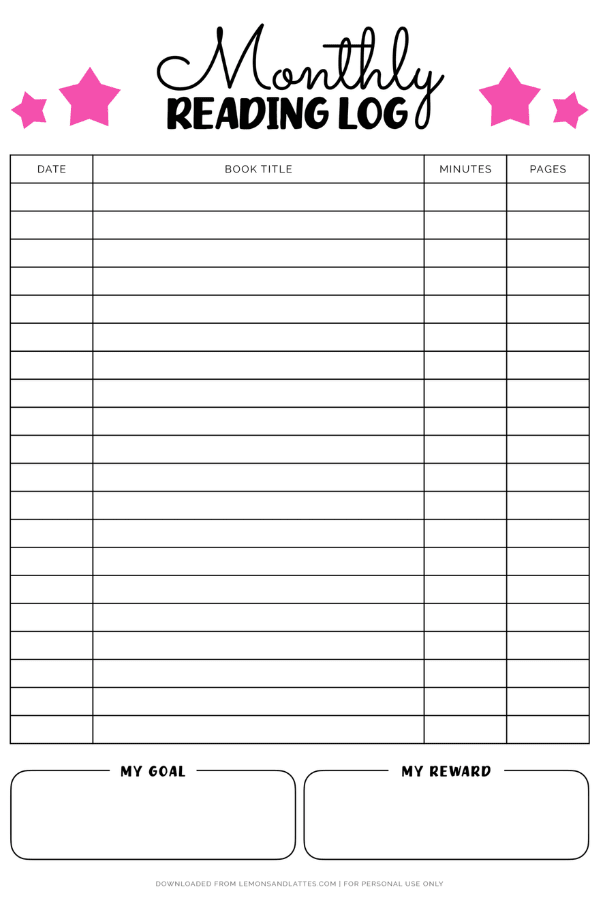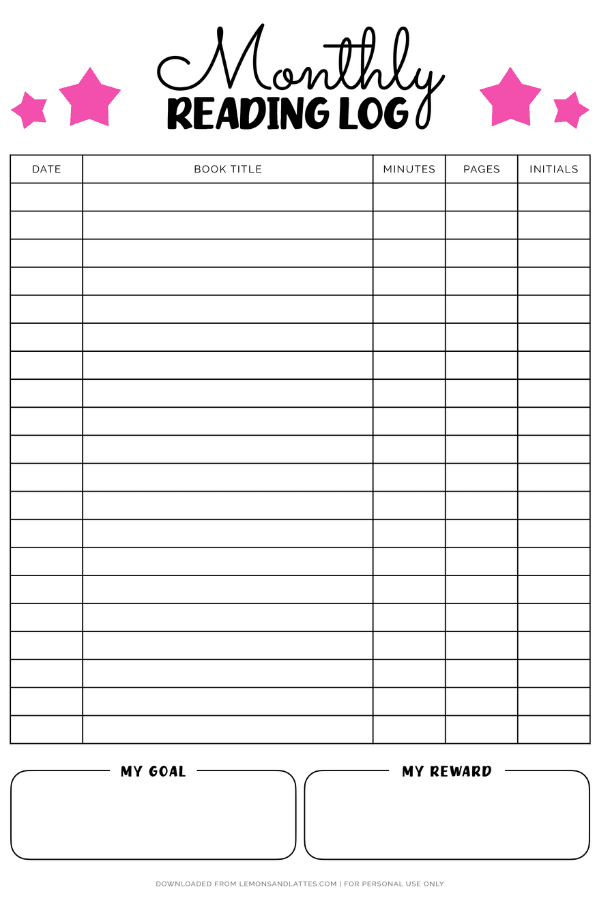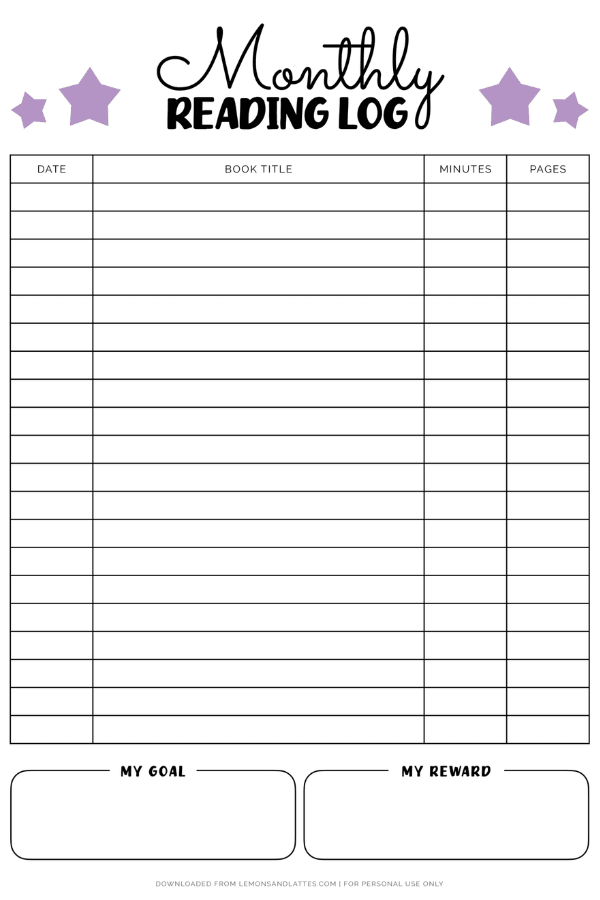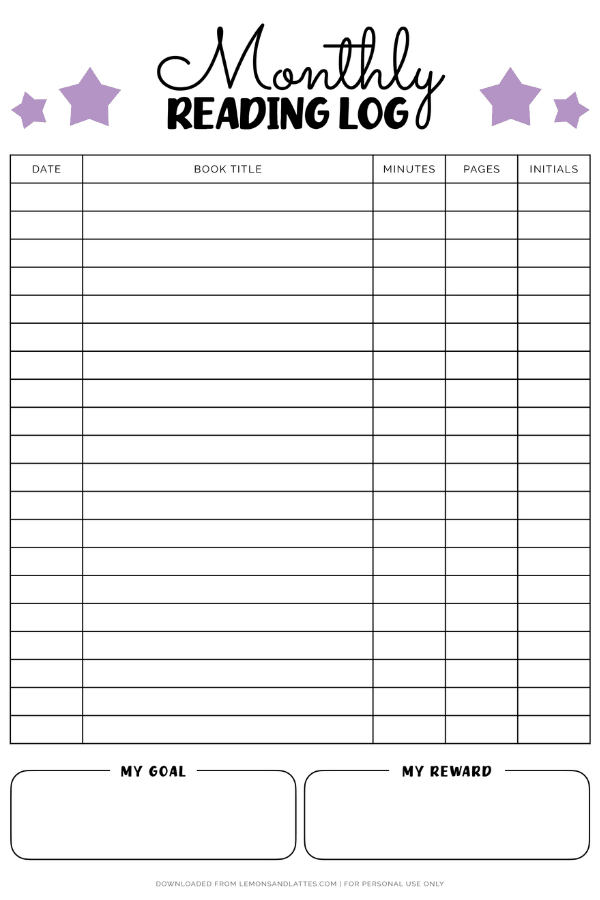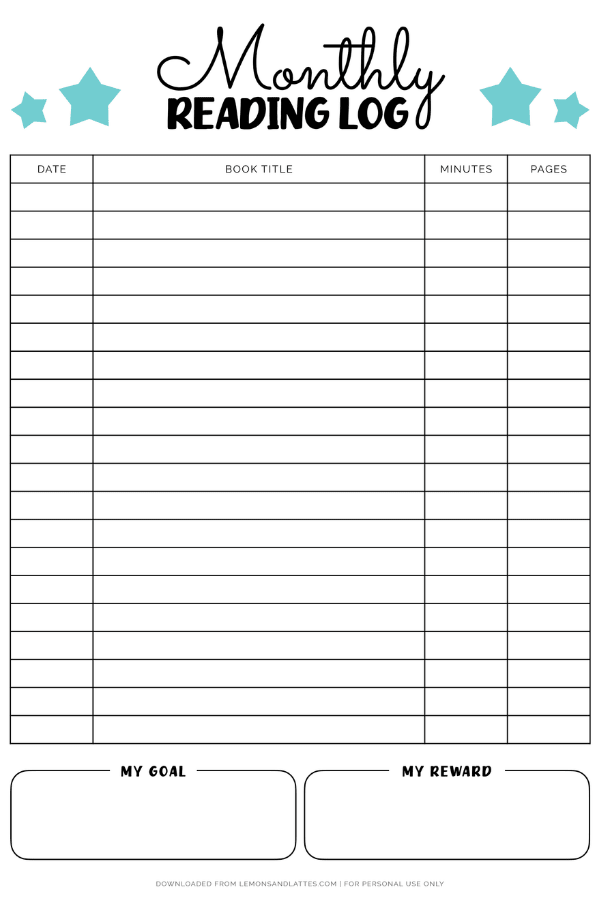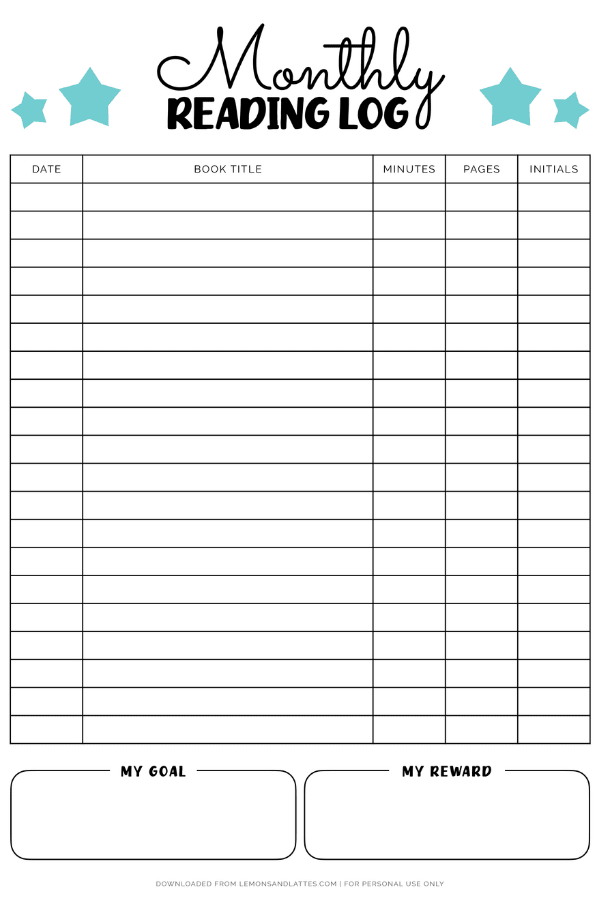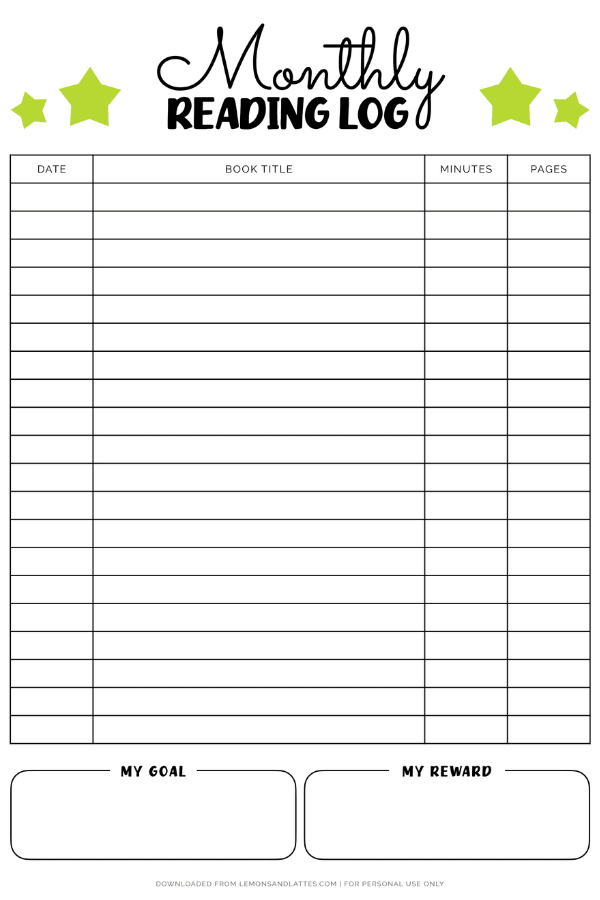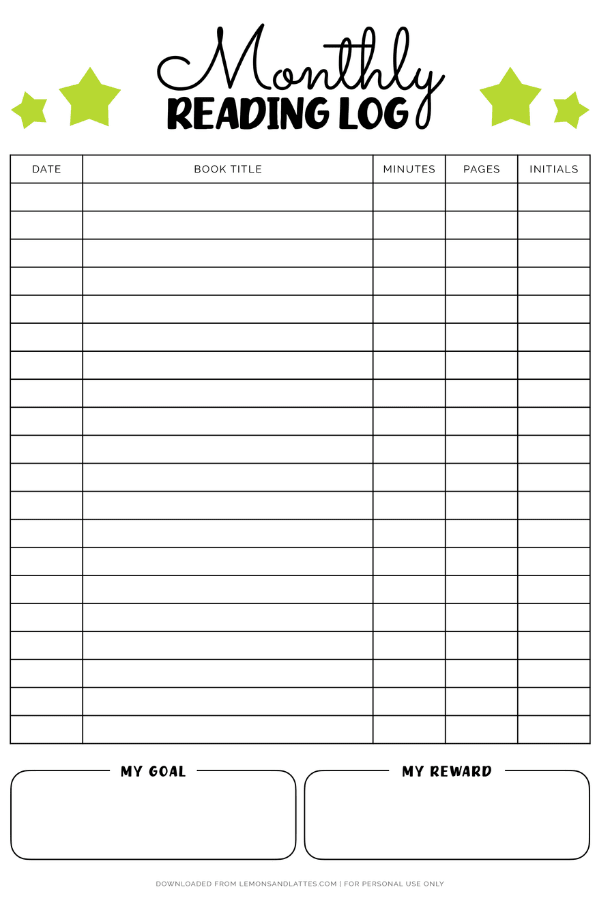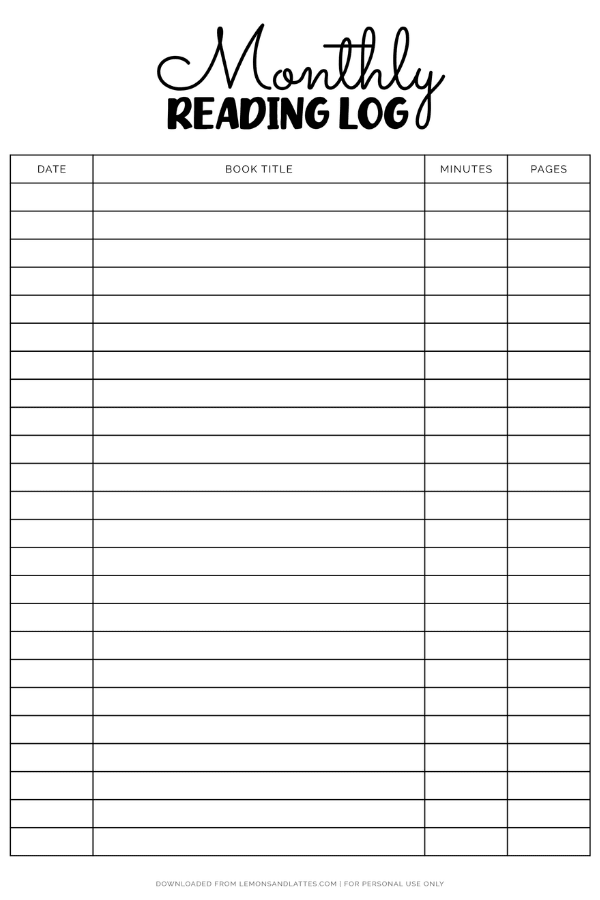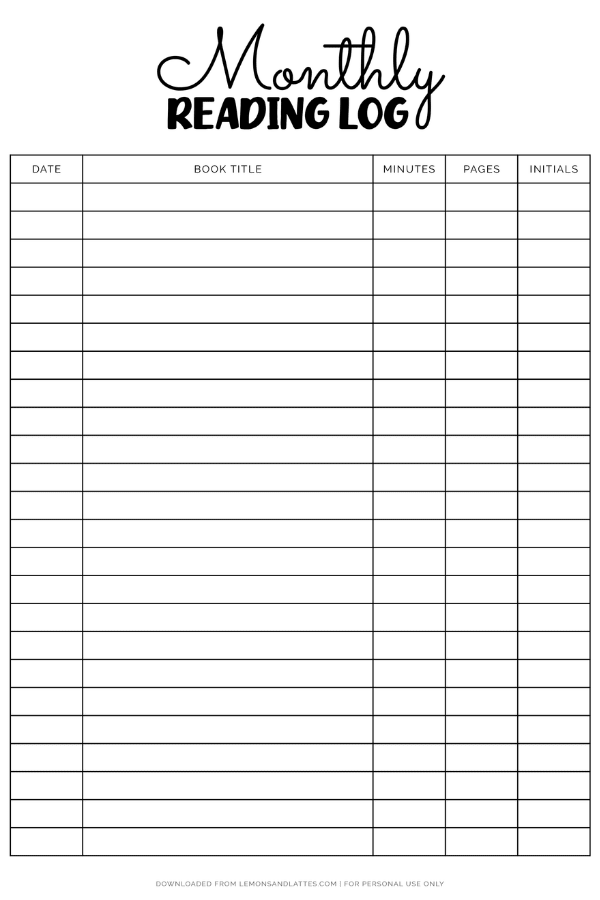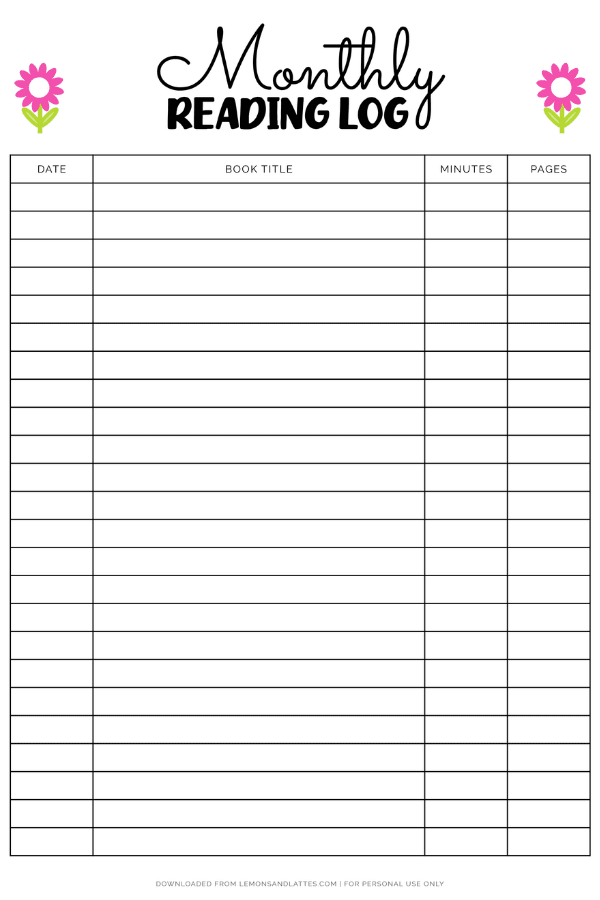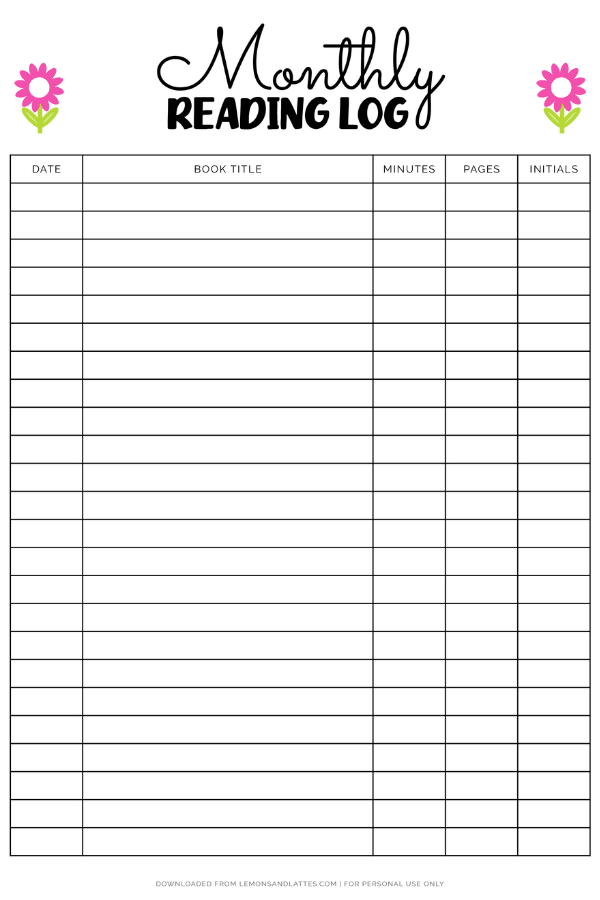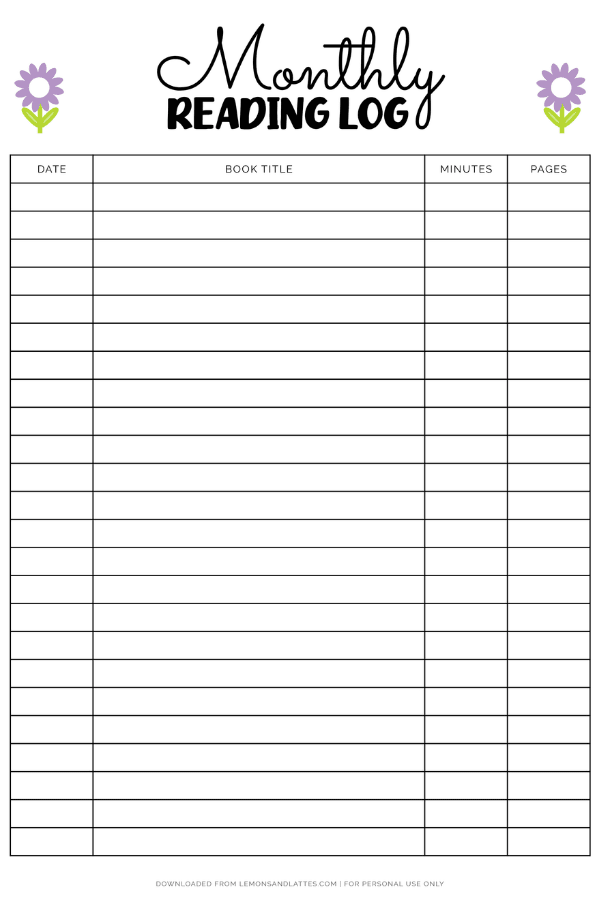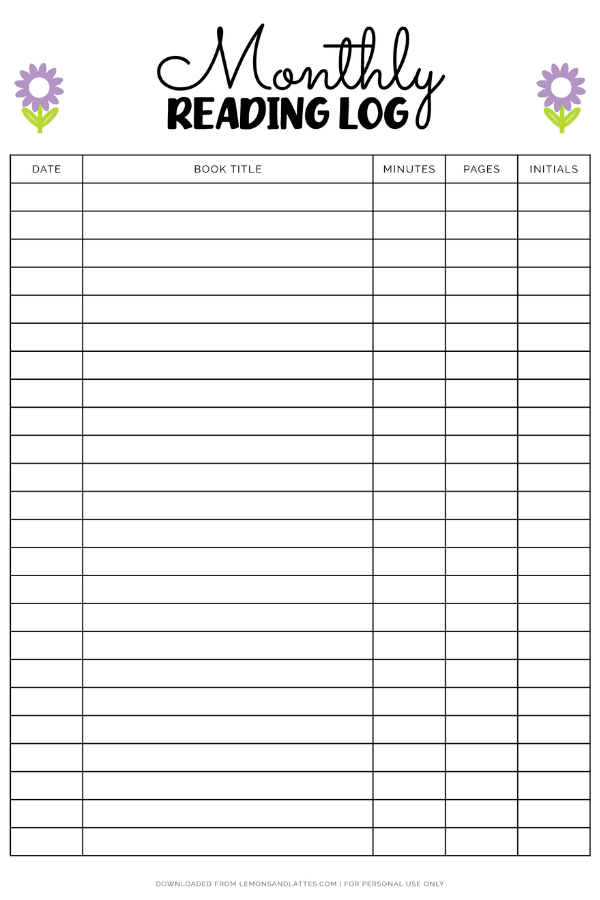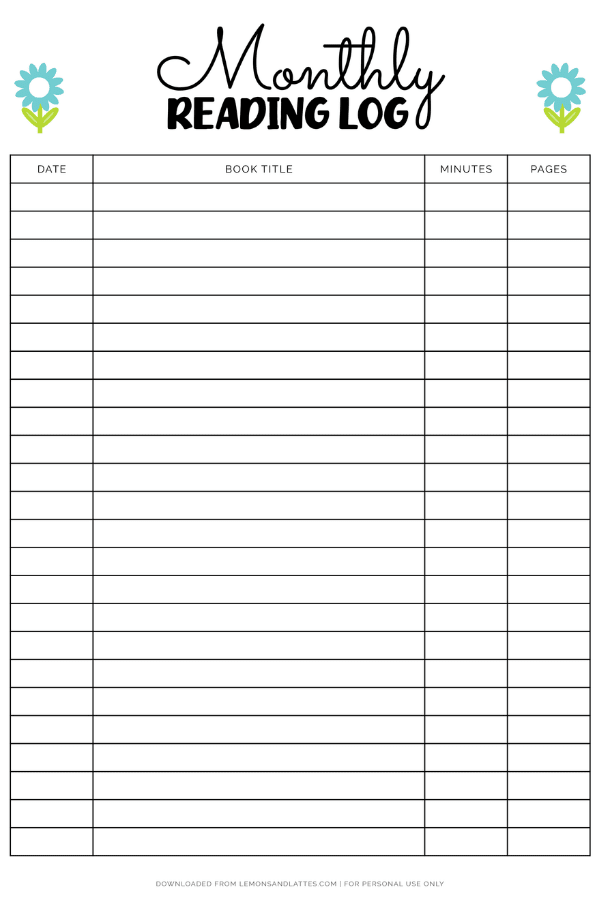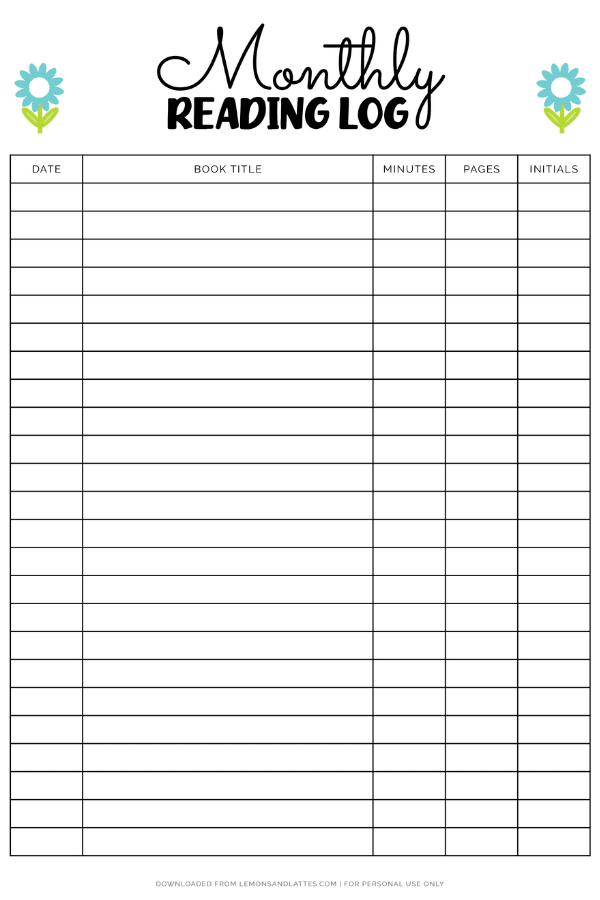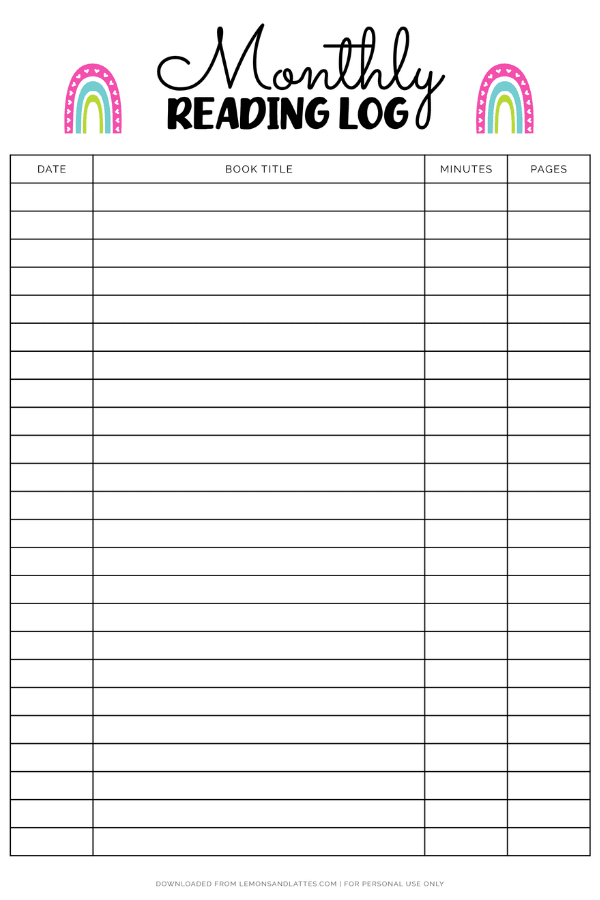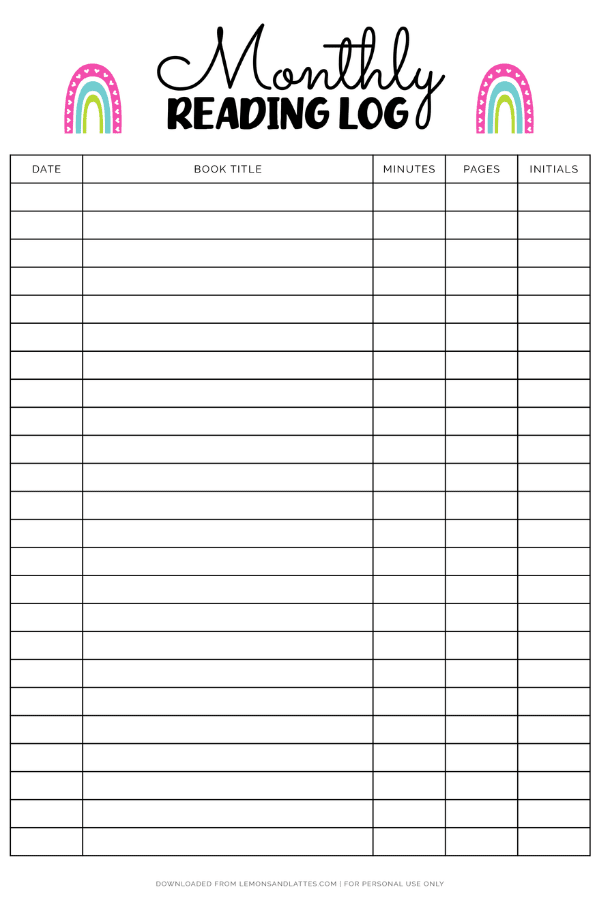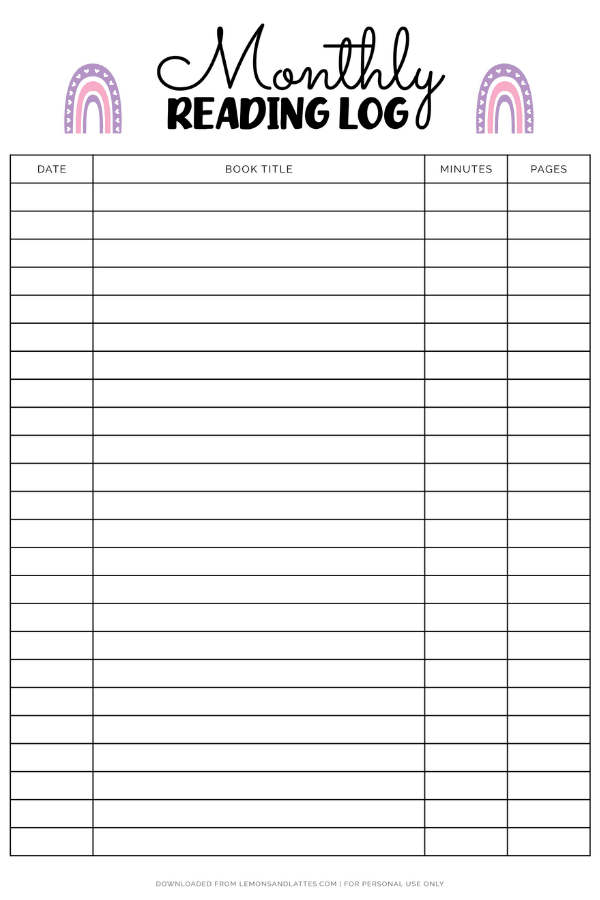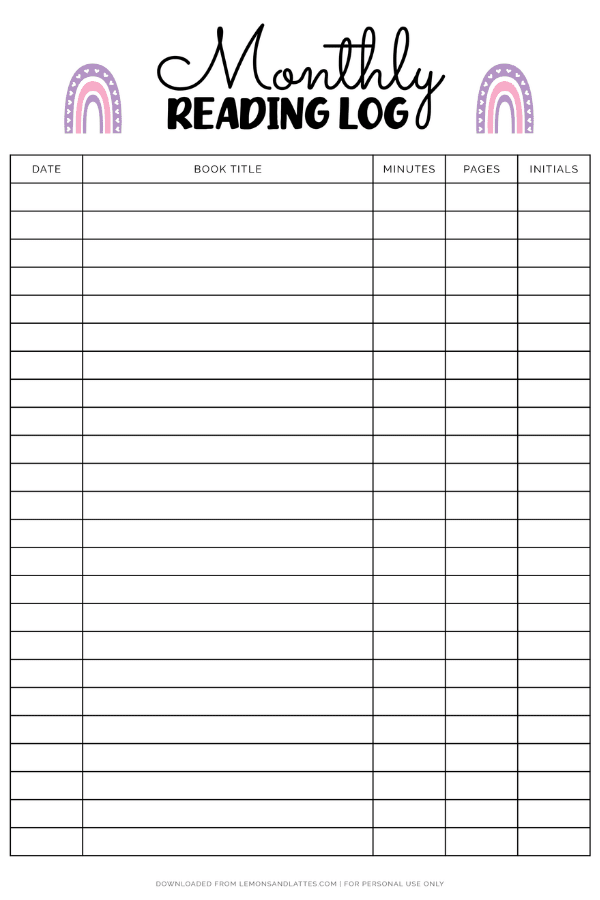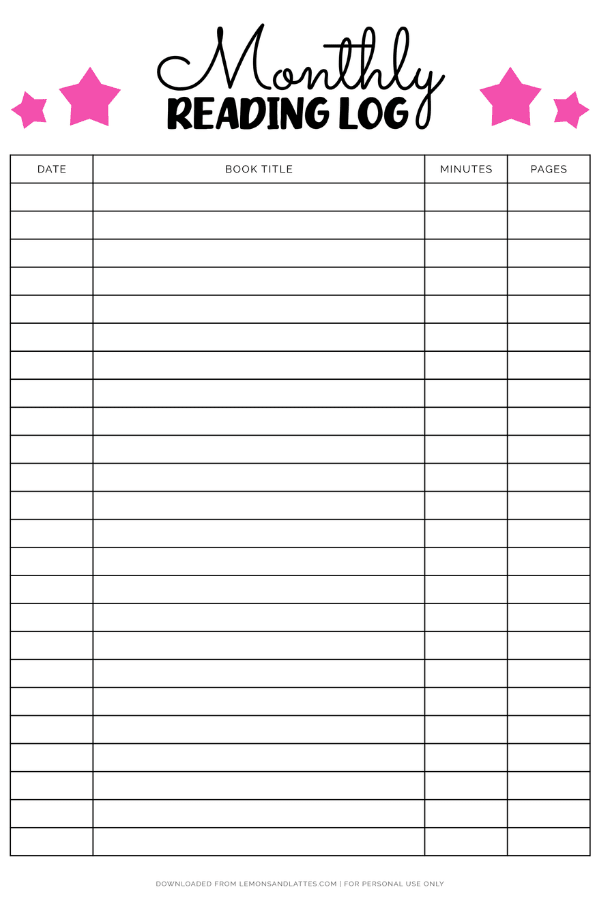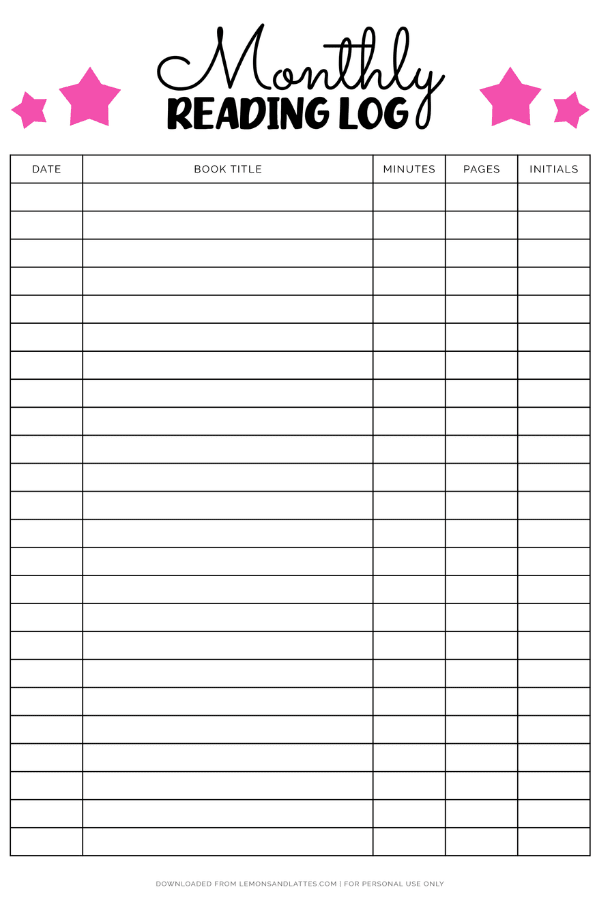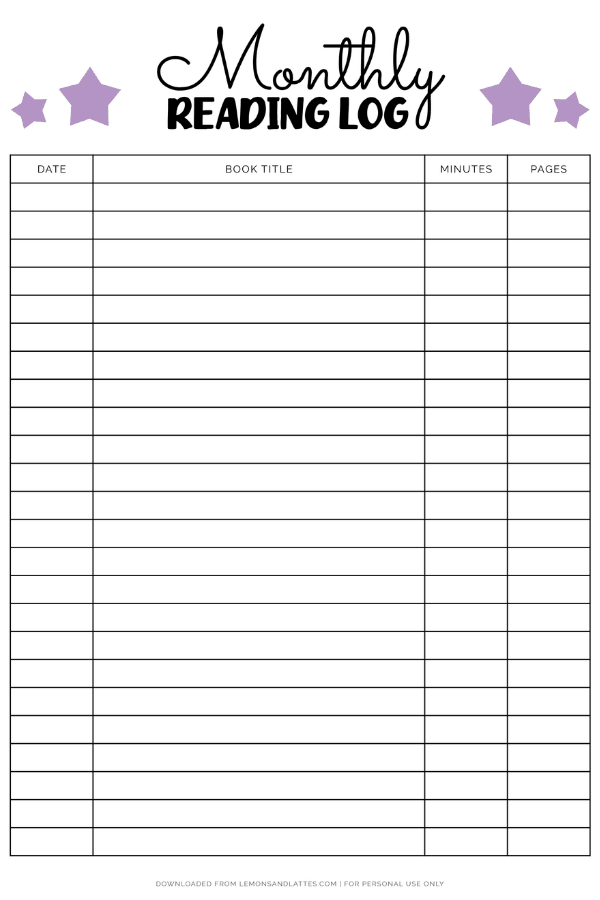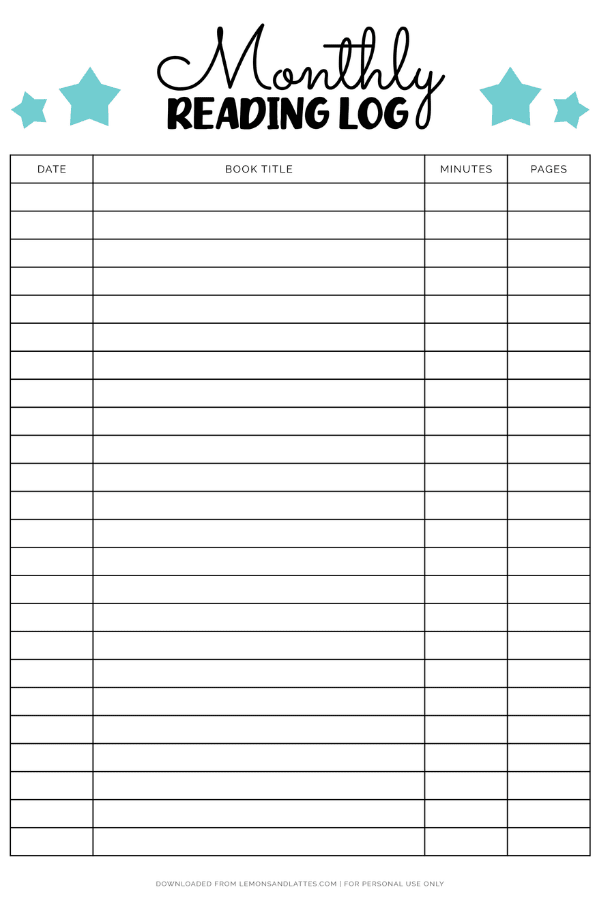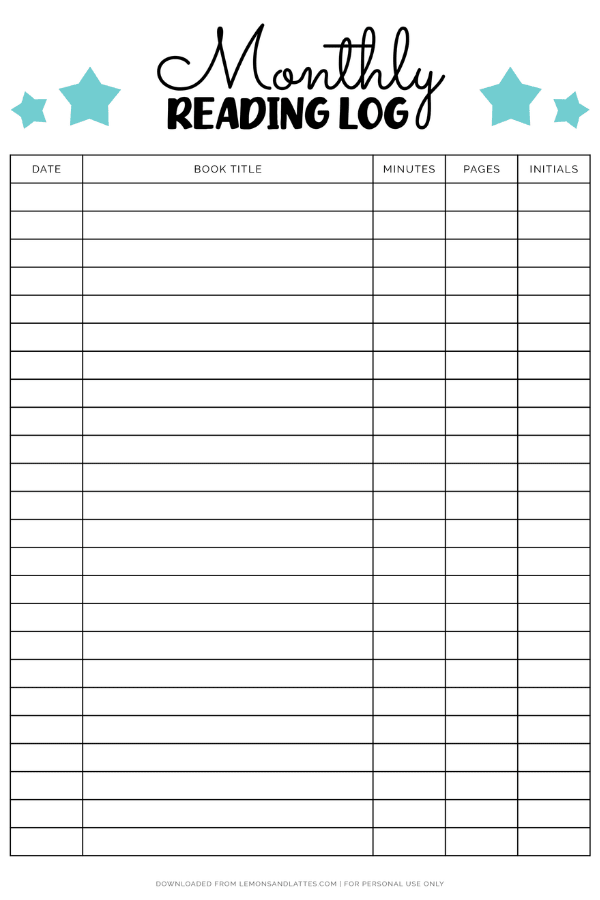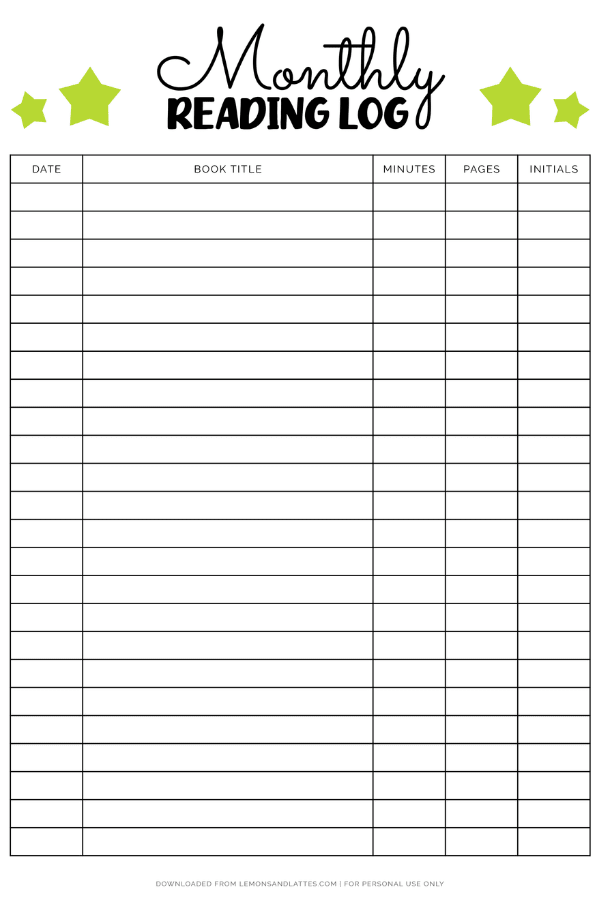 January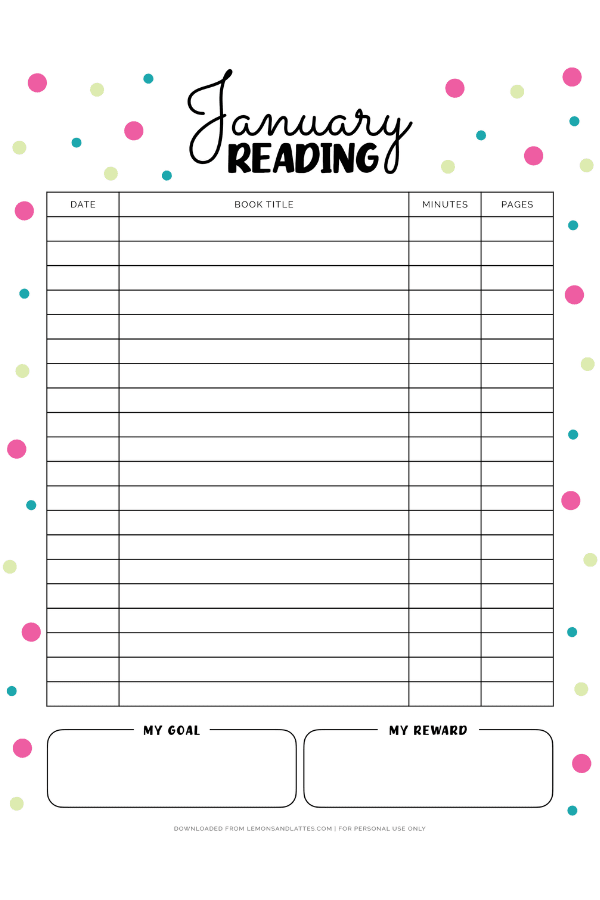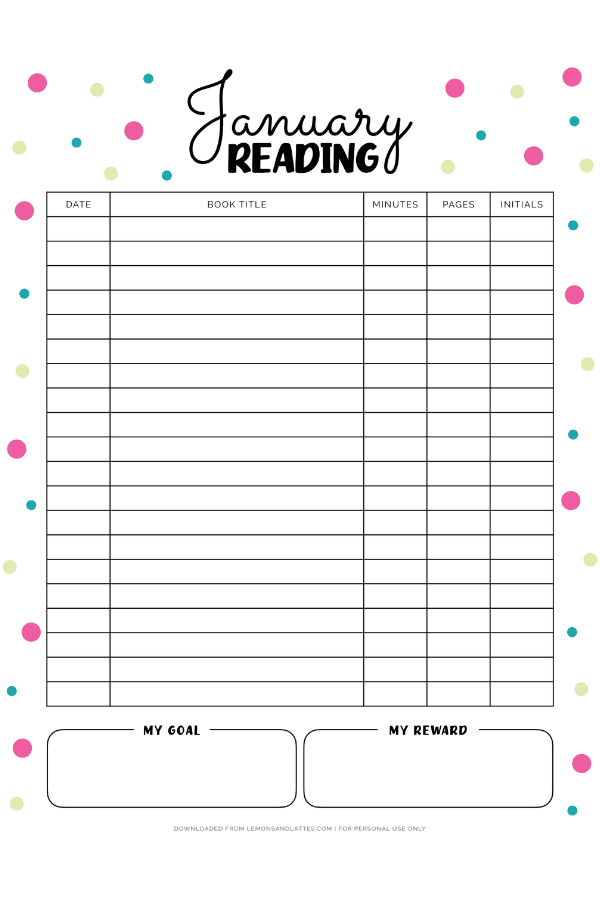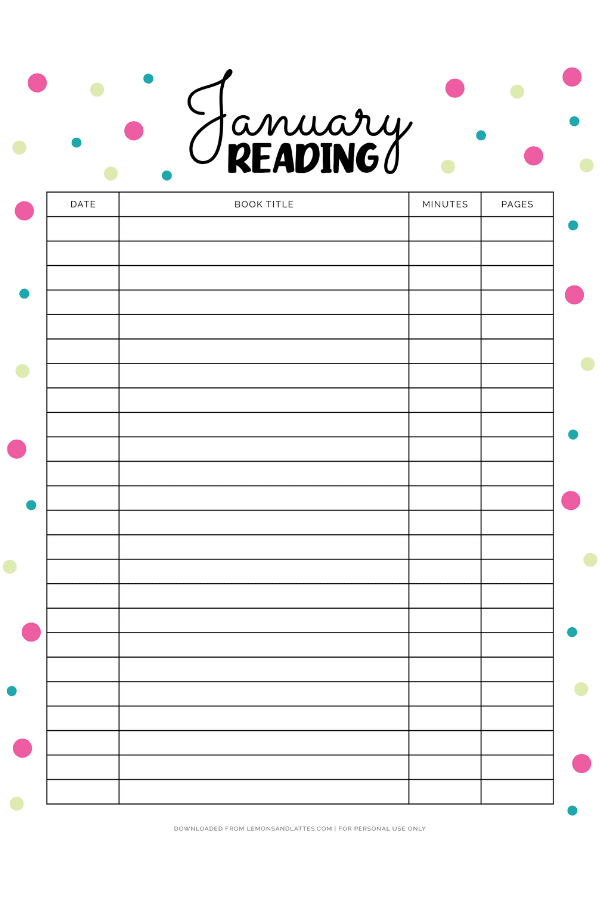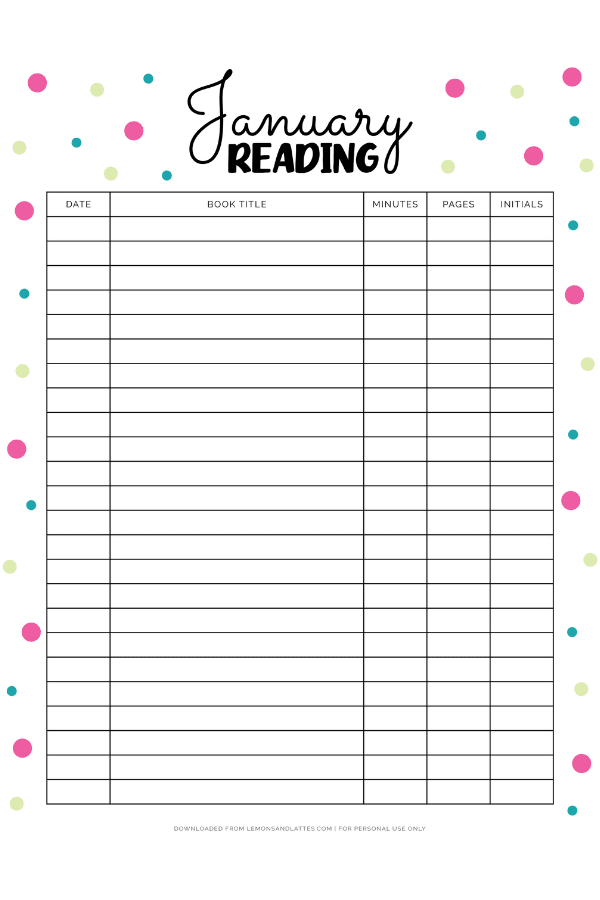 February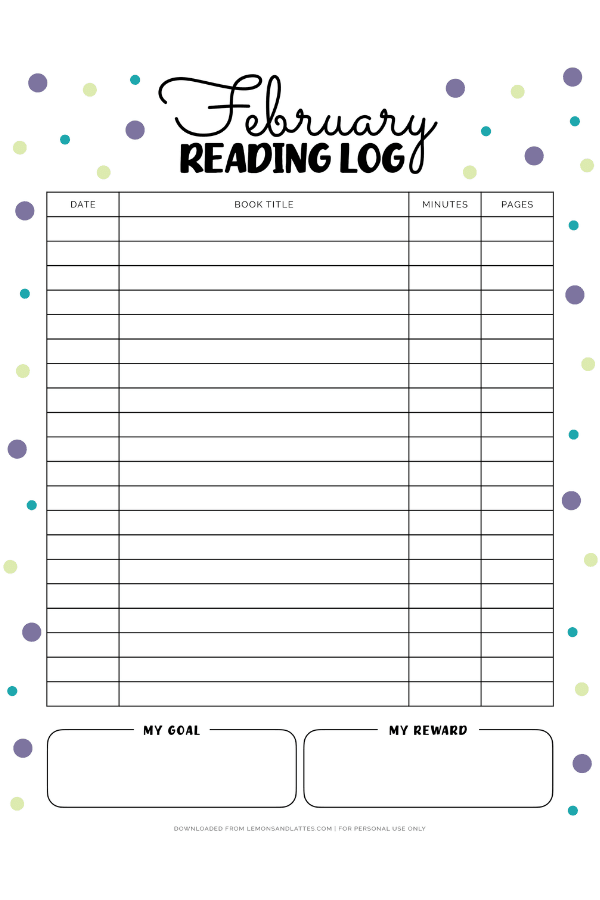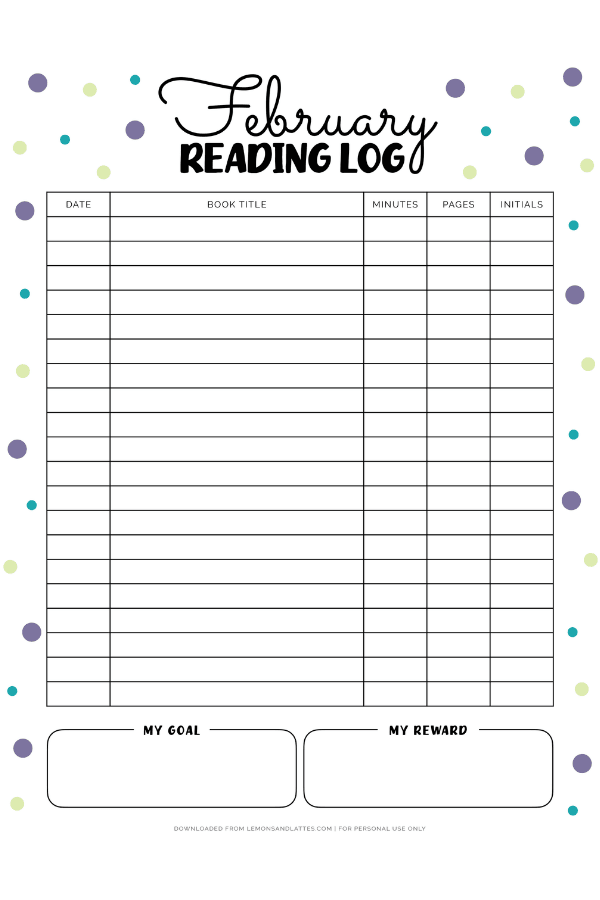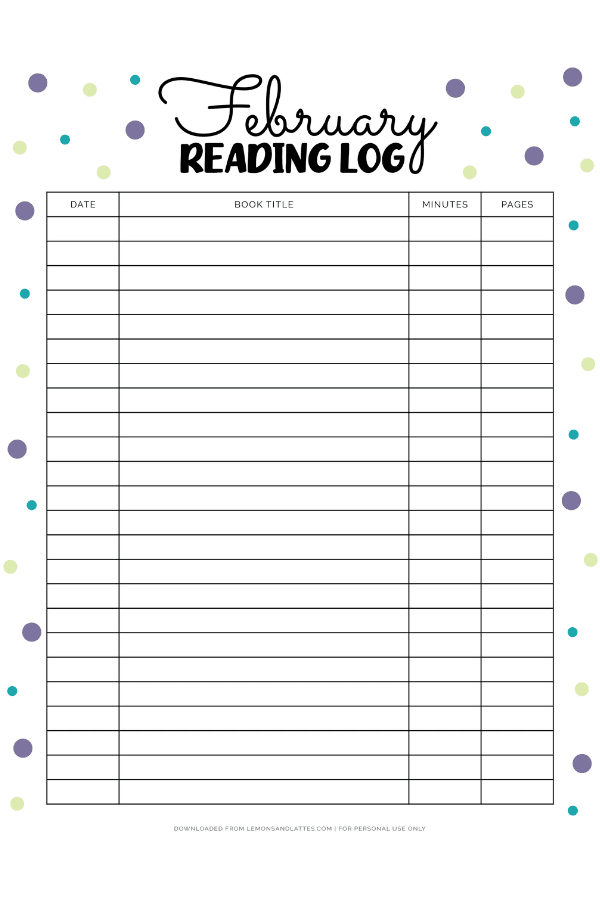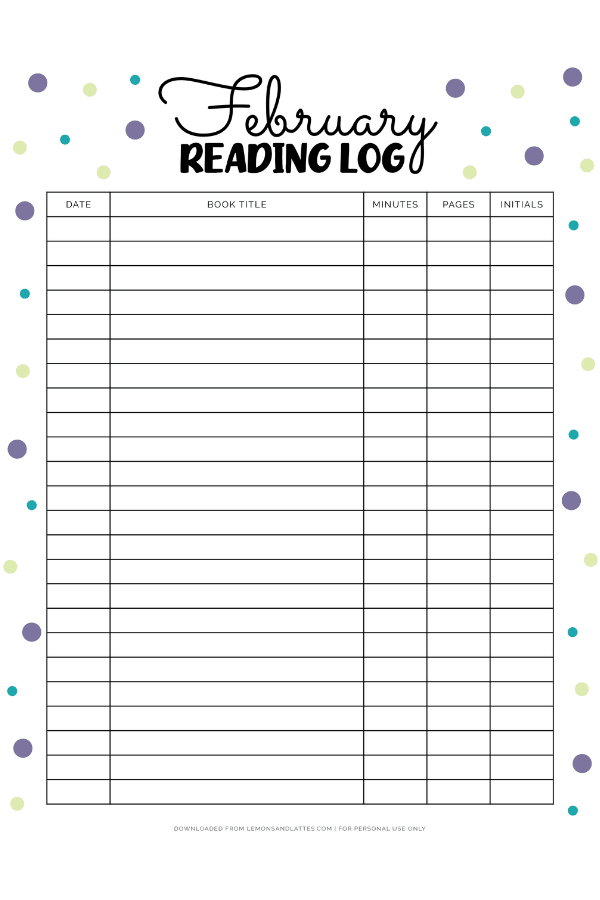 March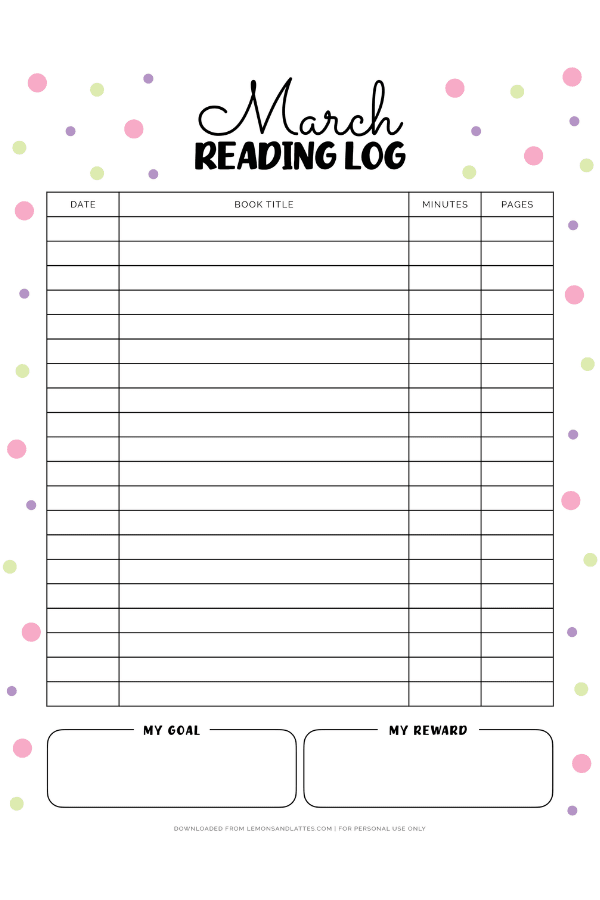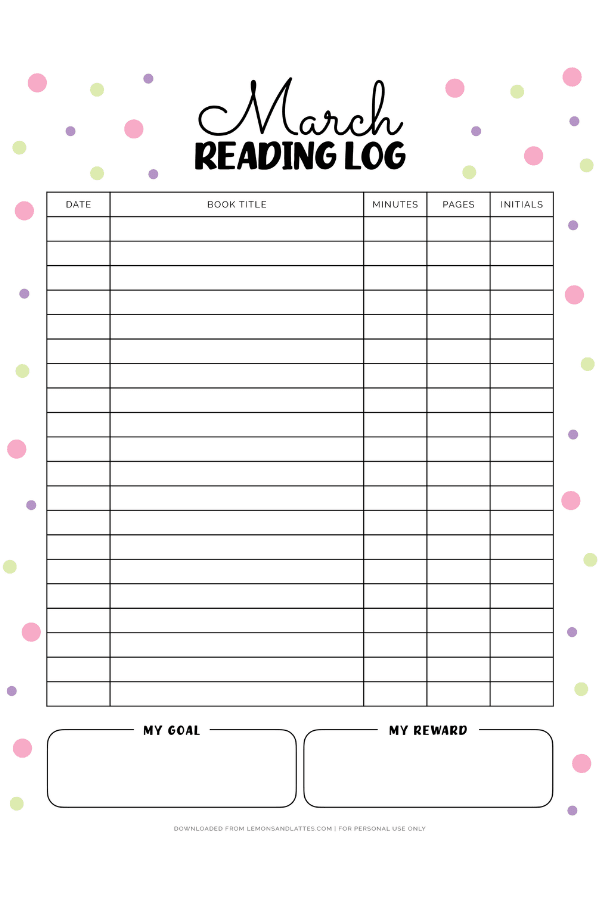 April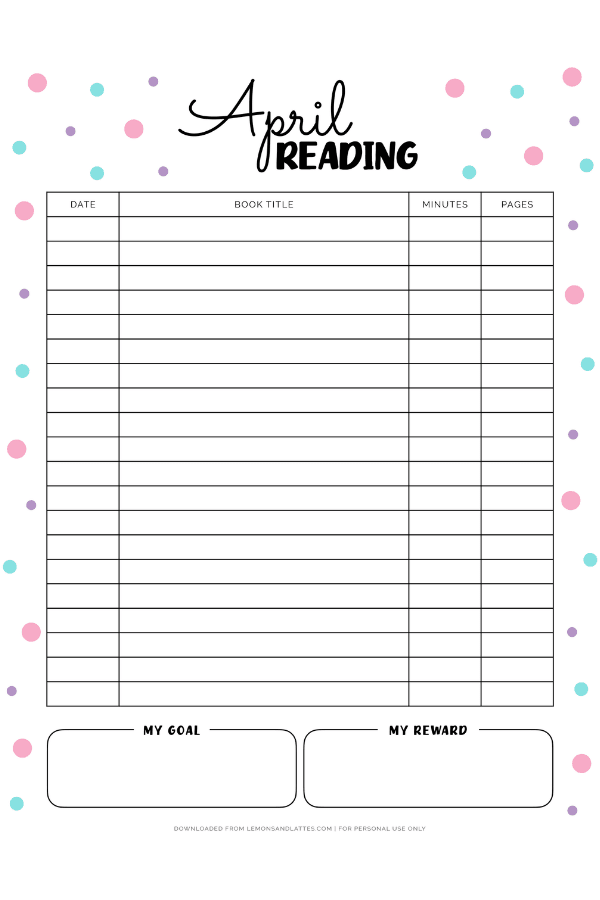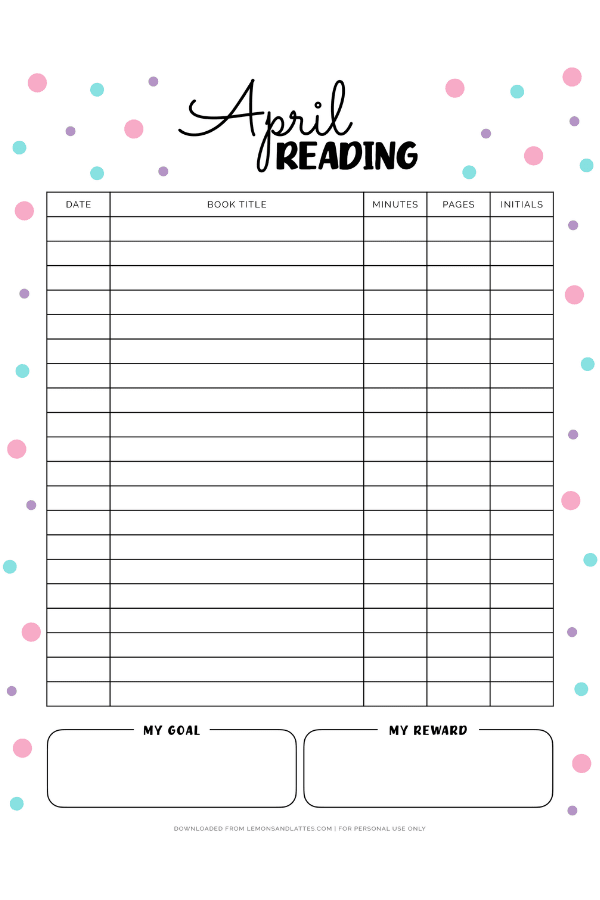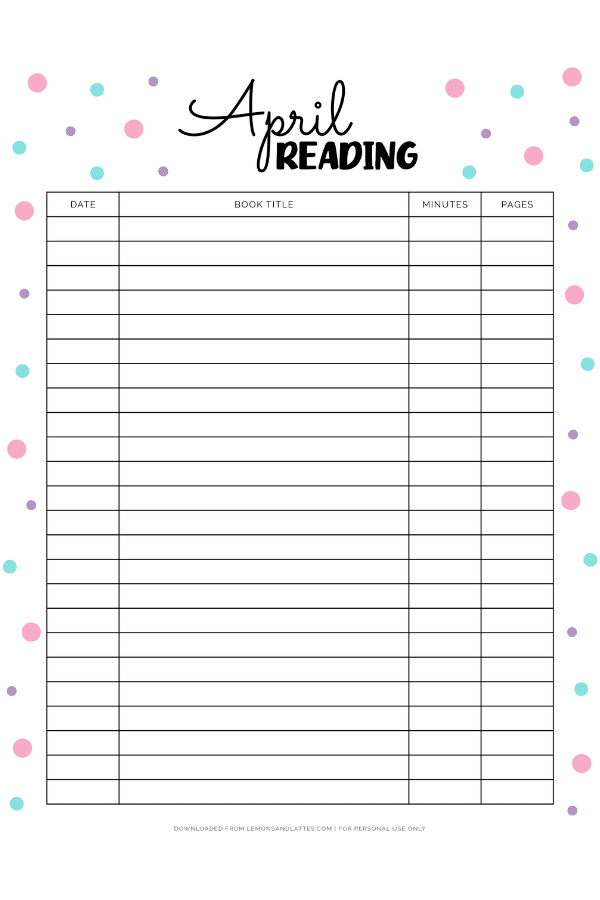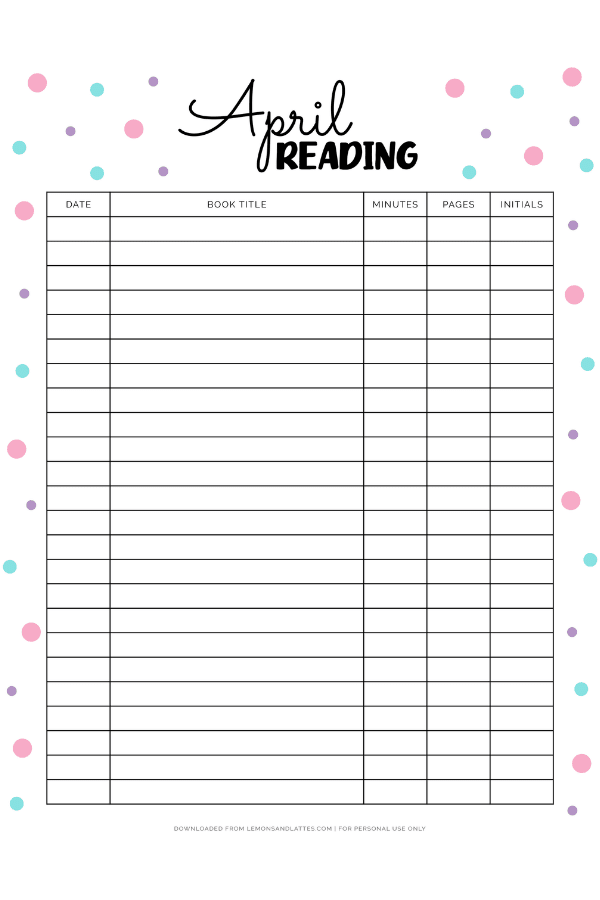 May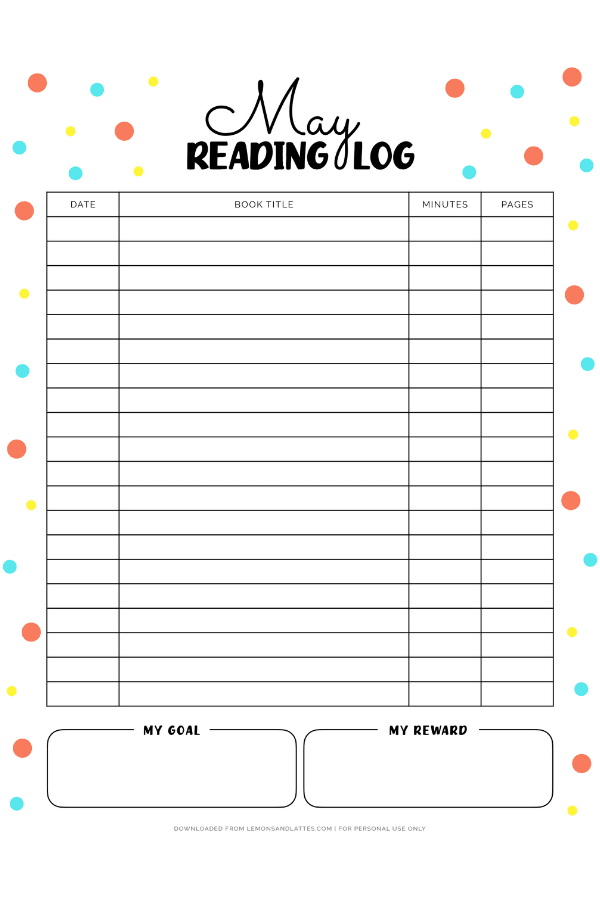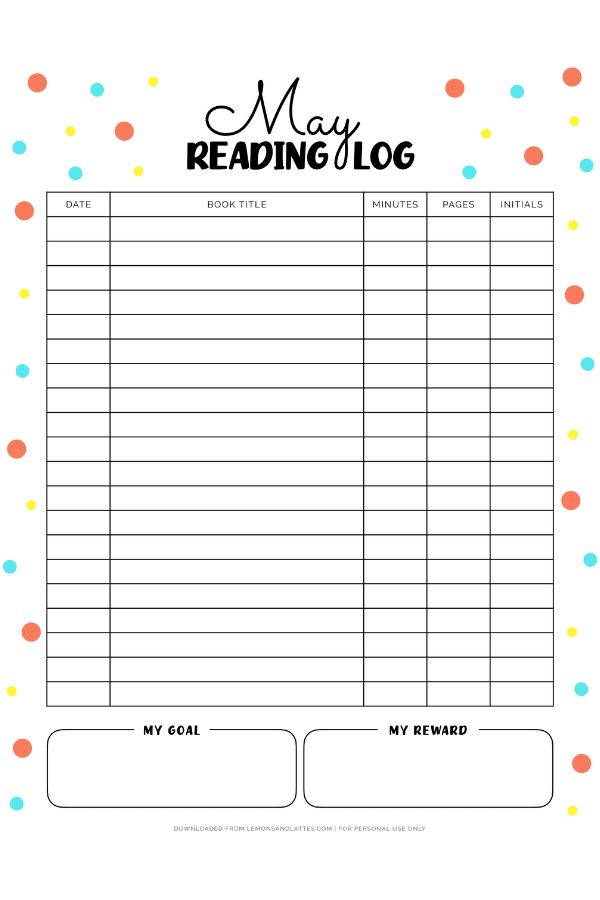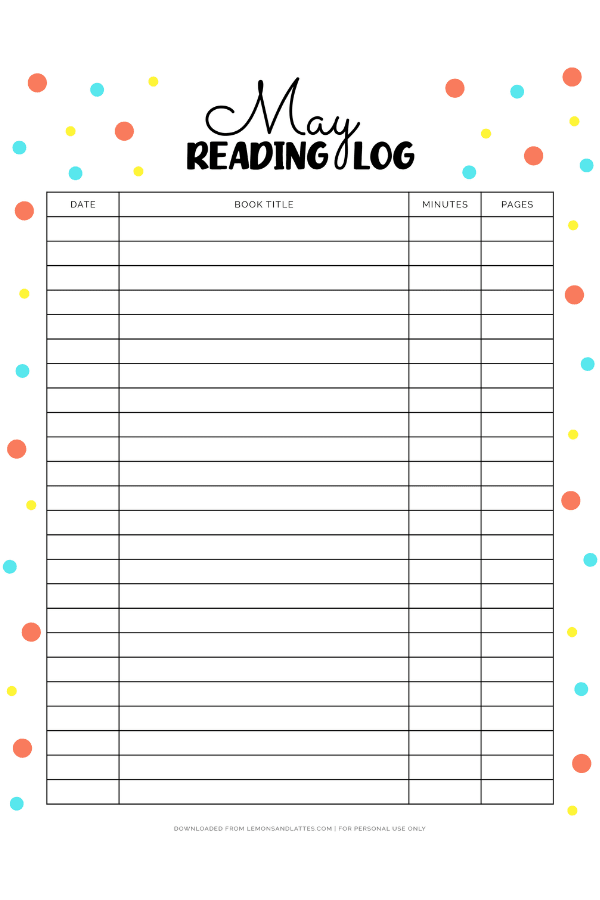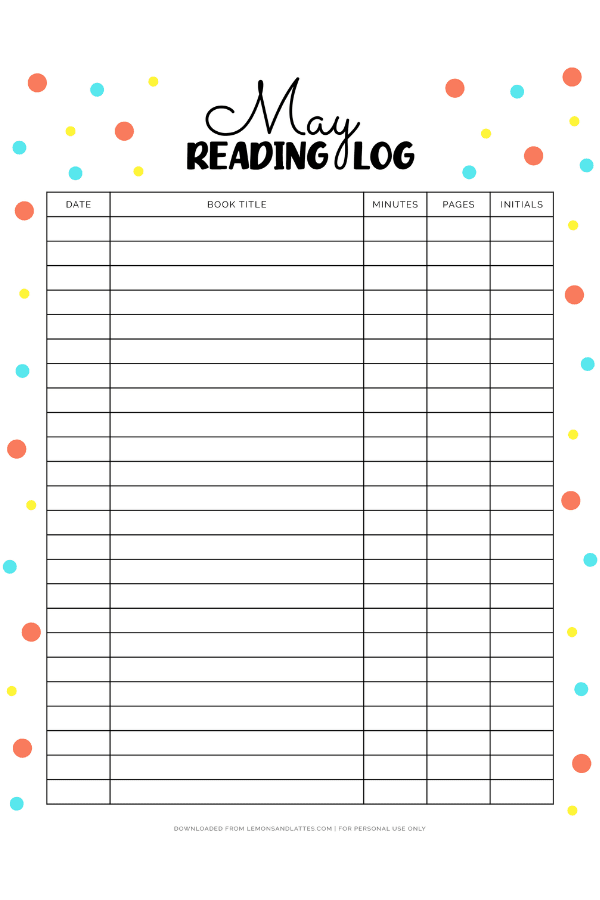 June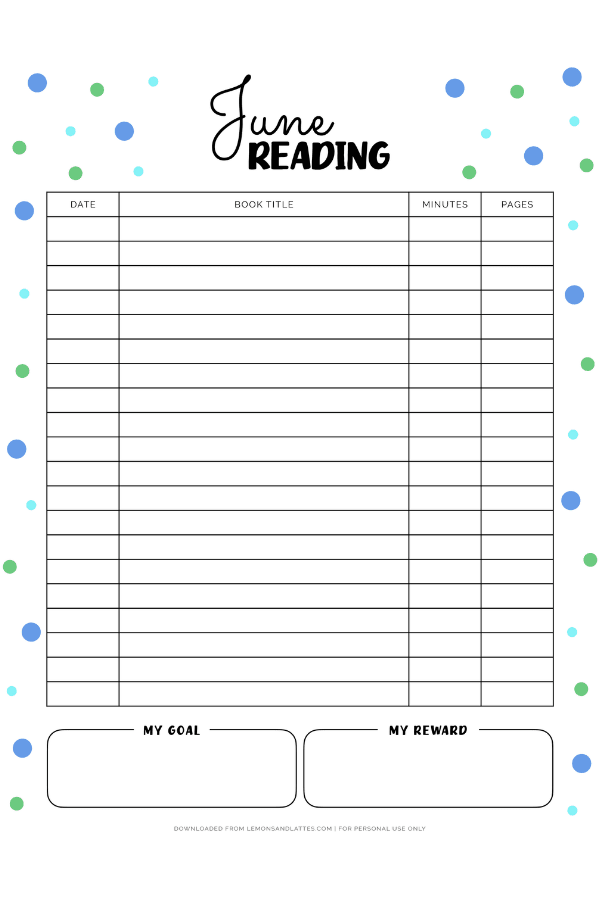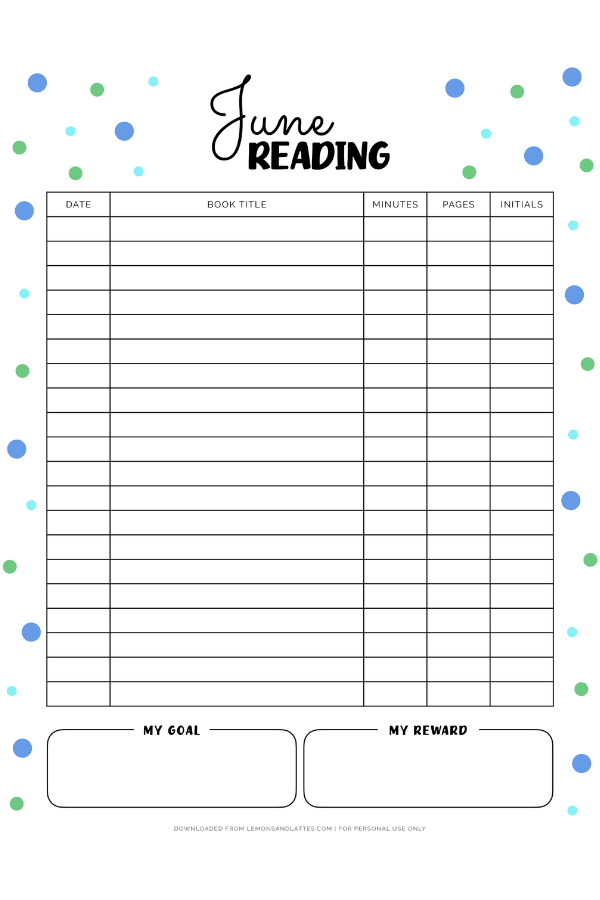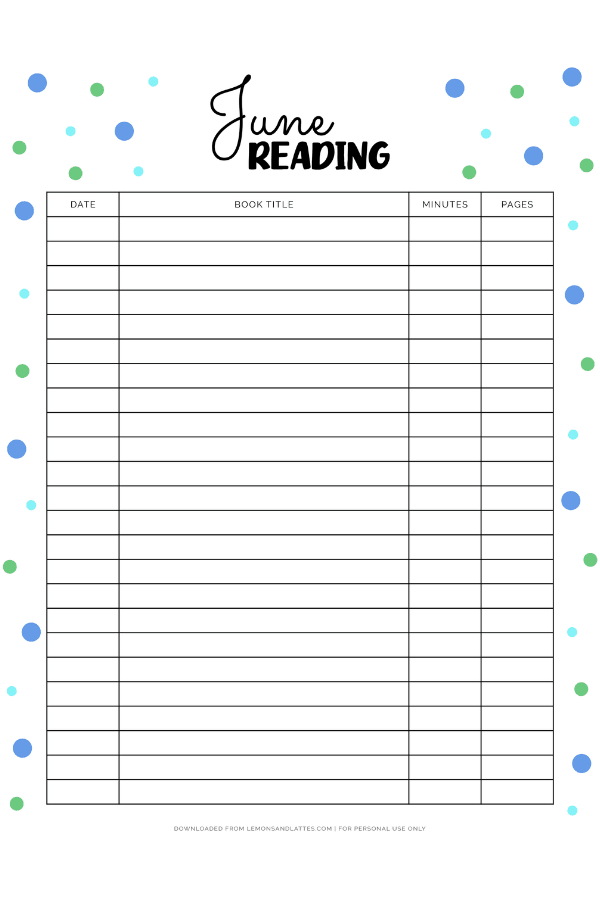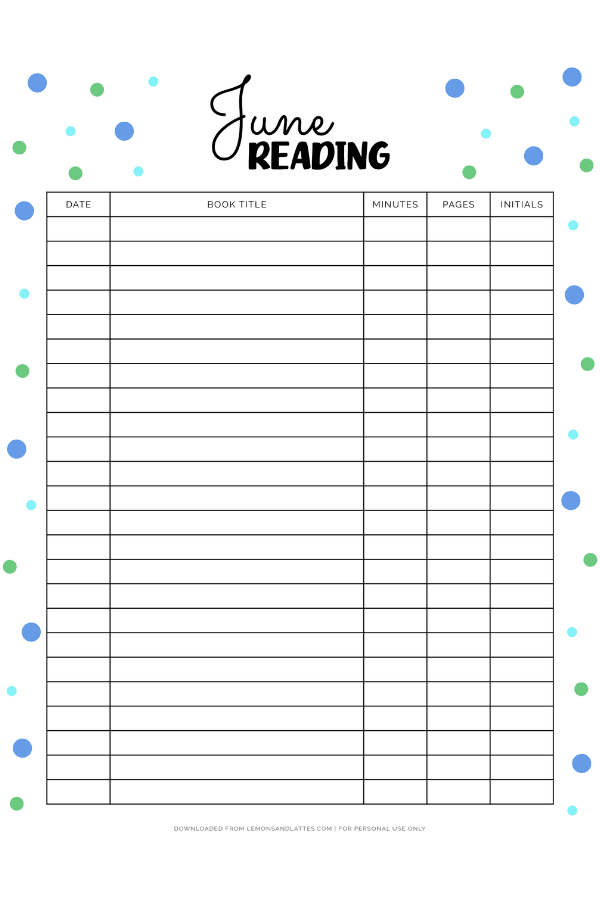 July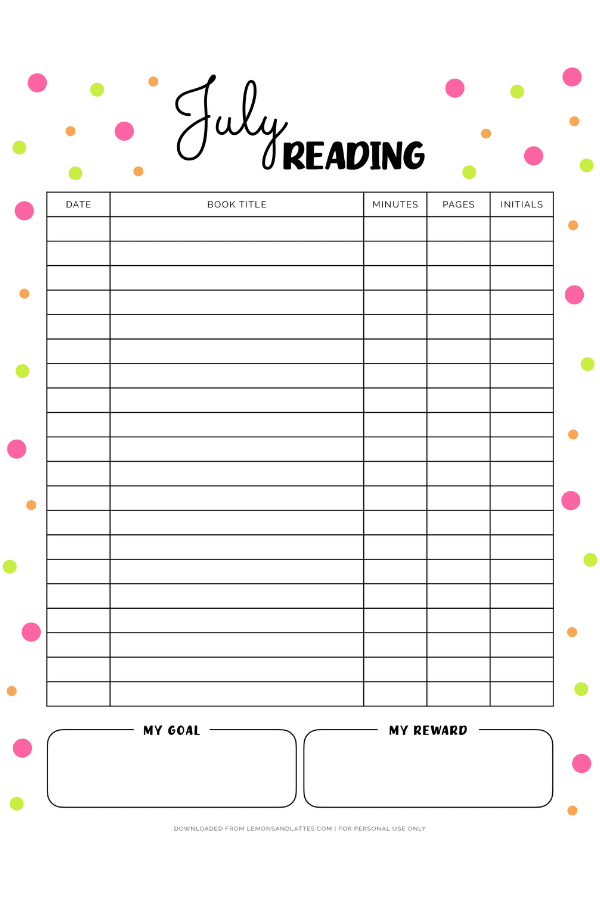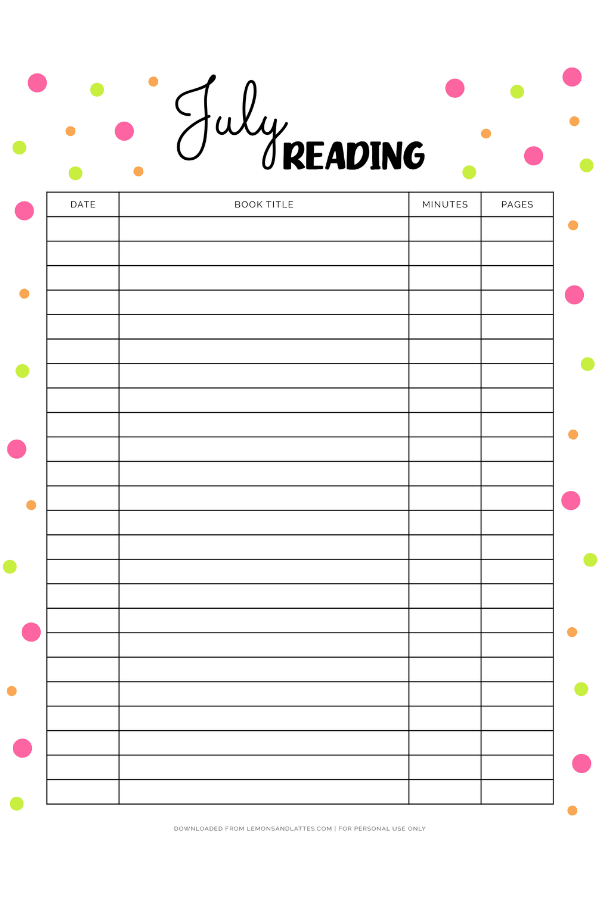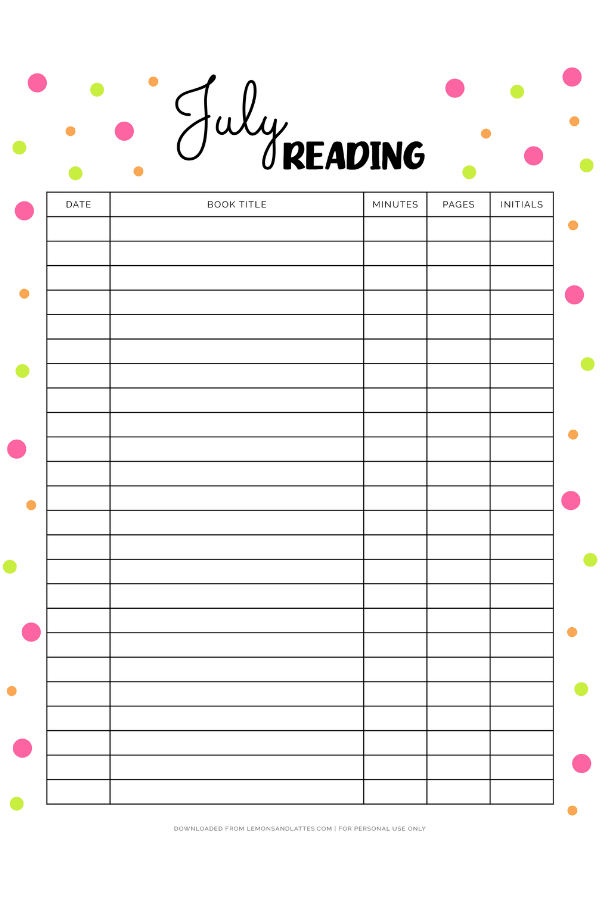 August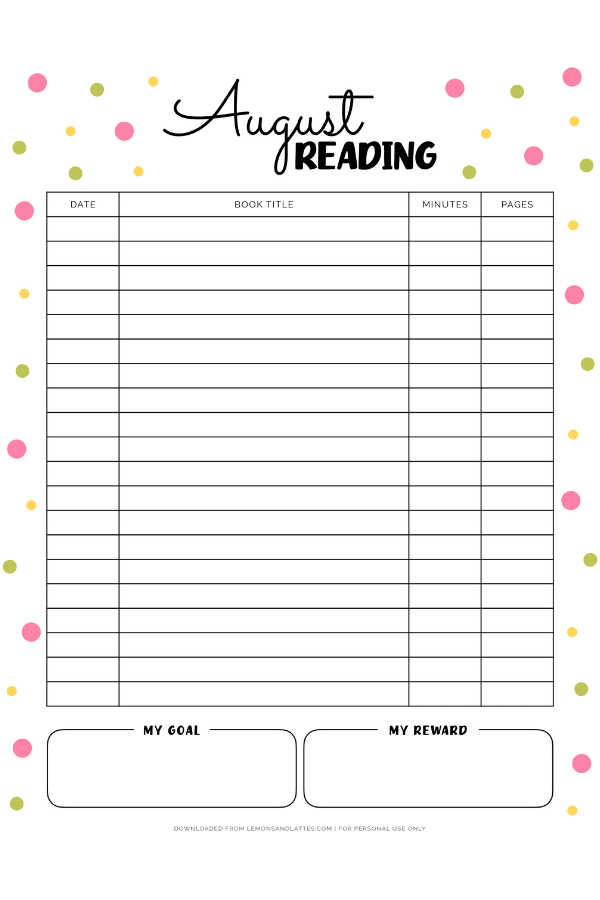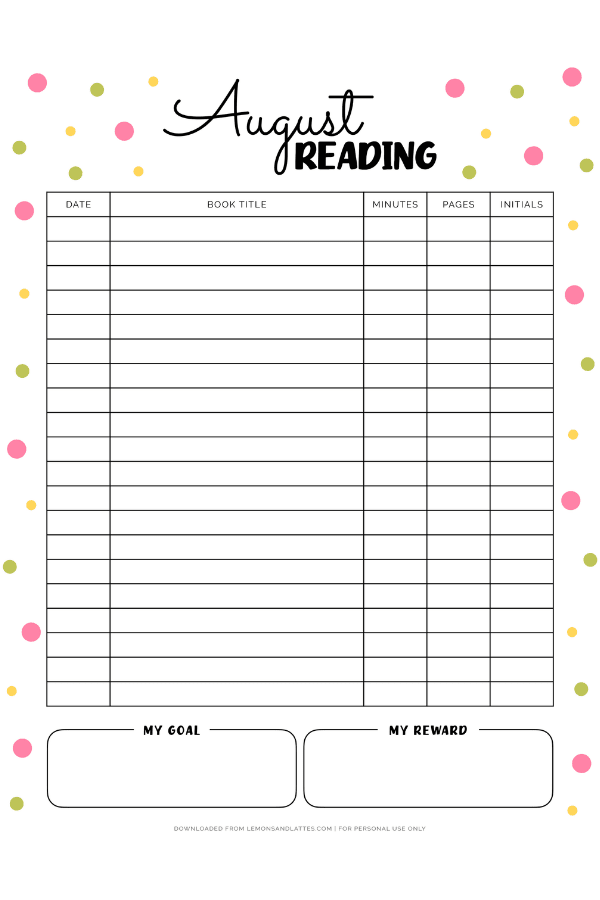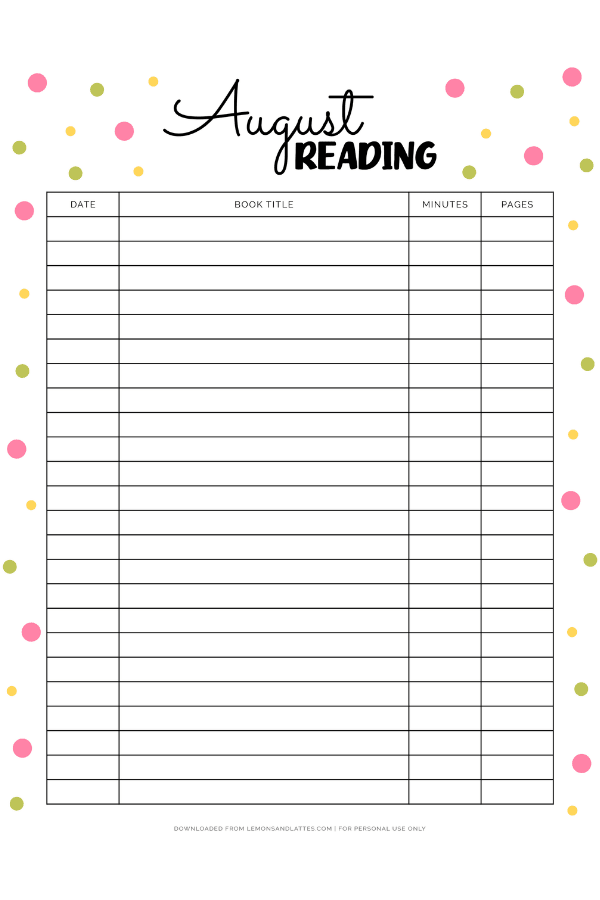 September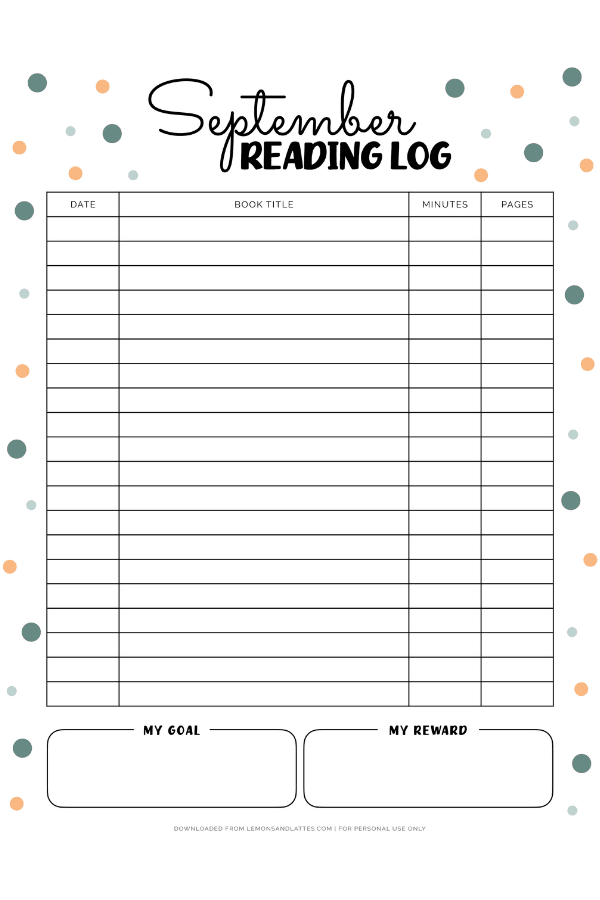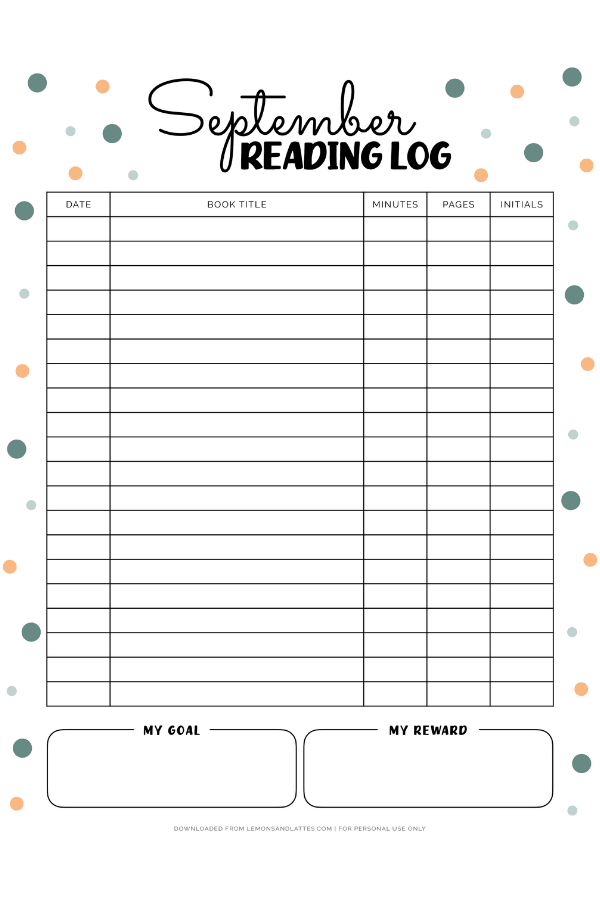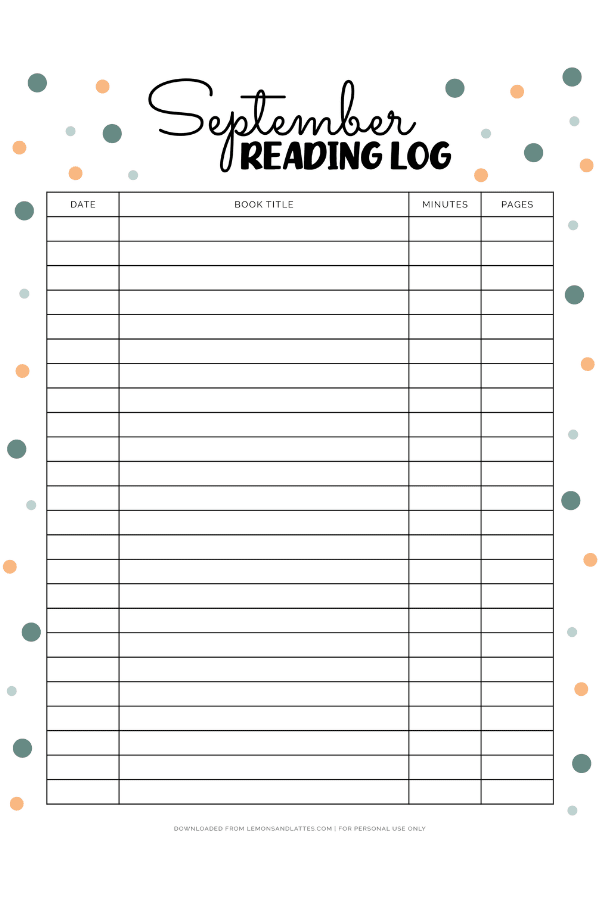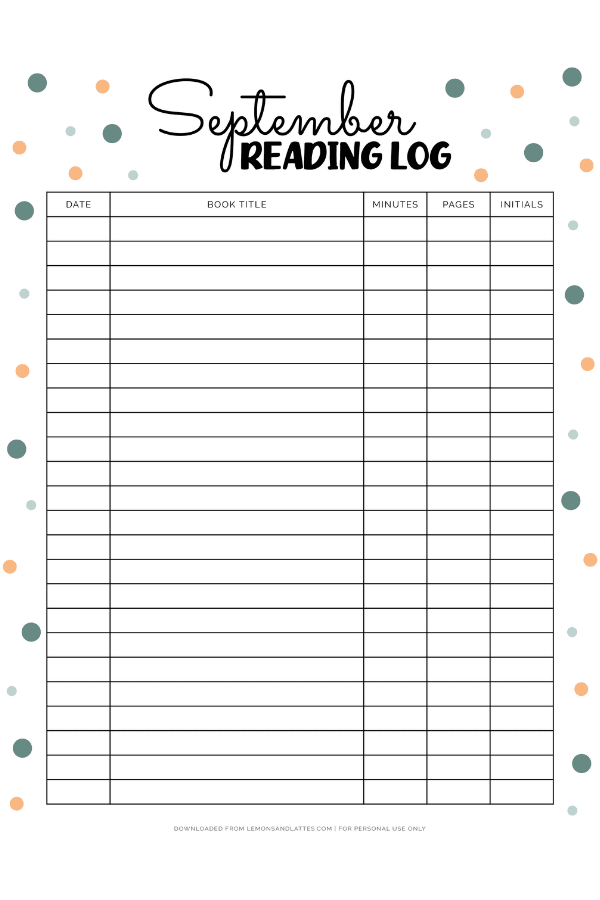 October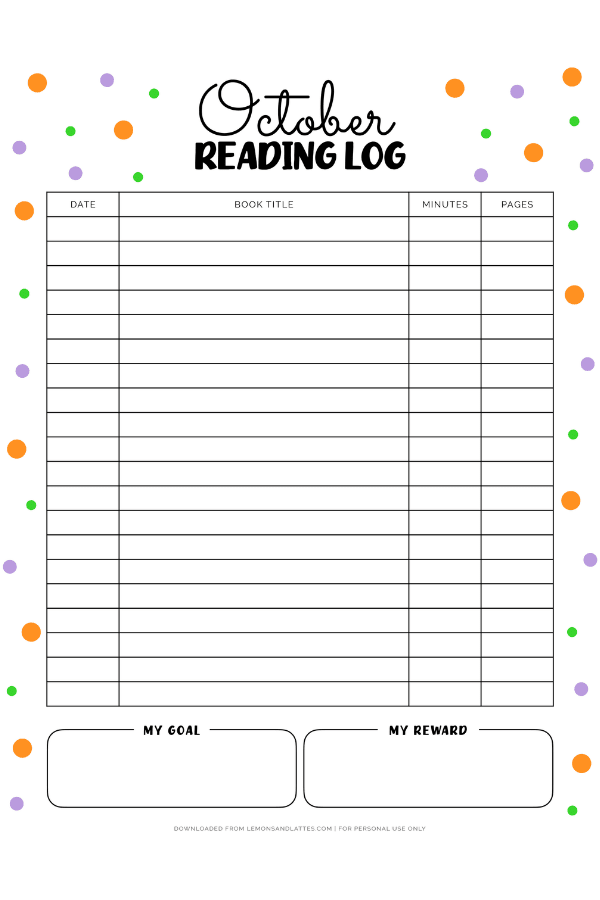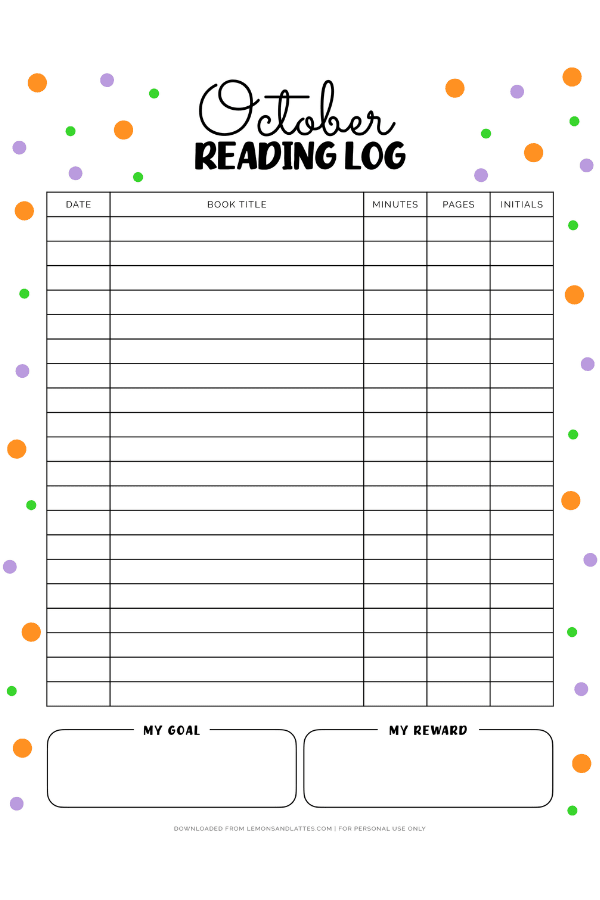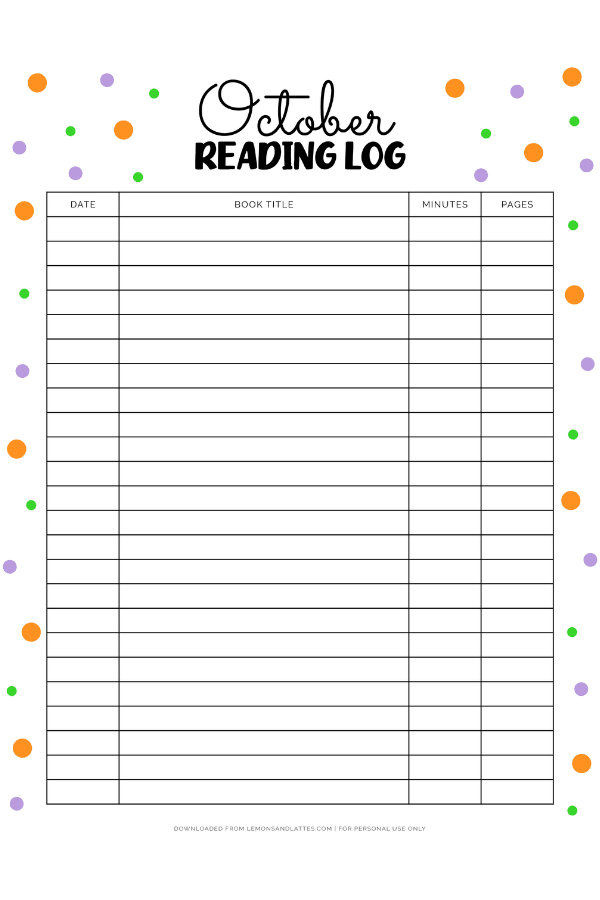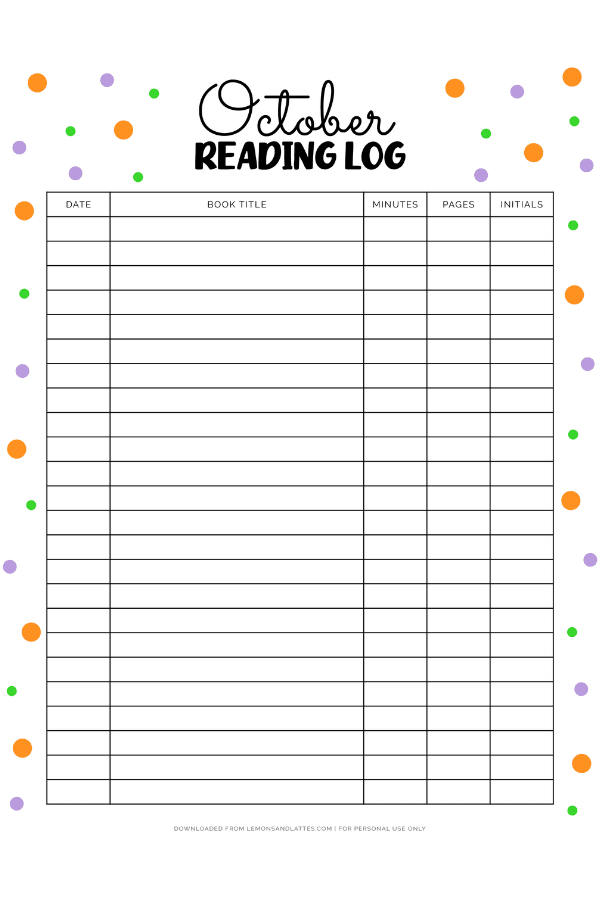 November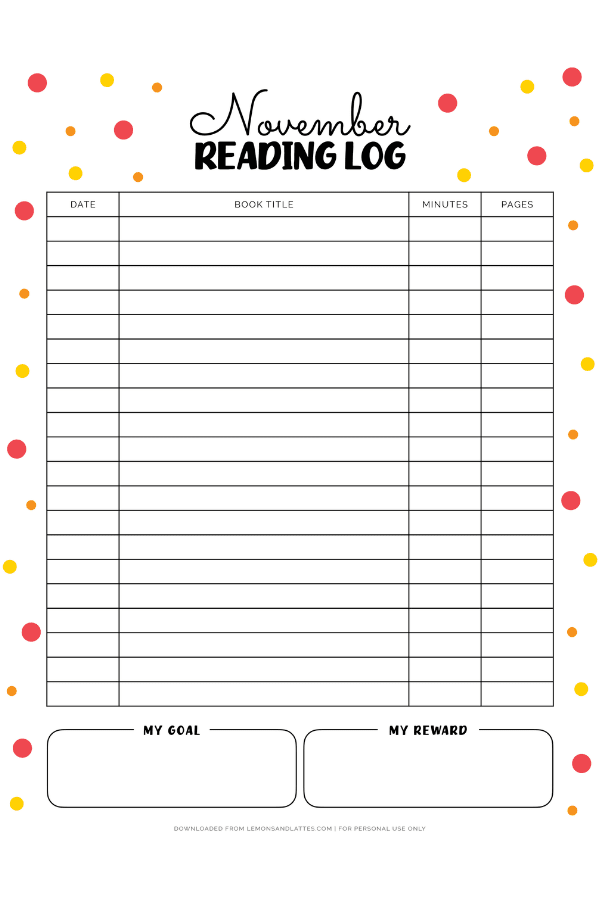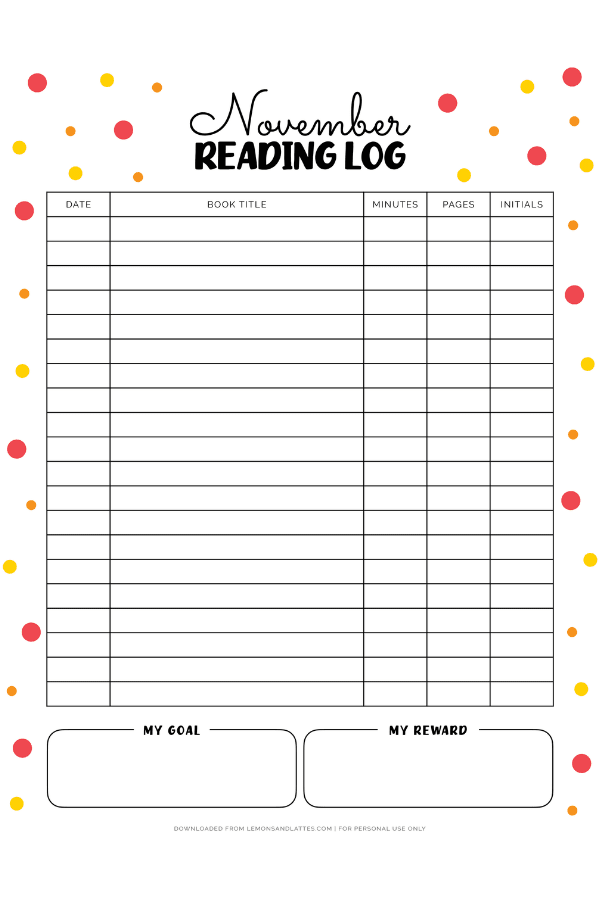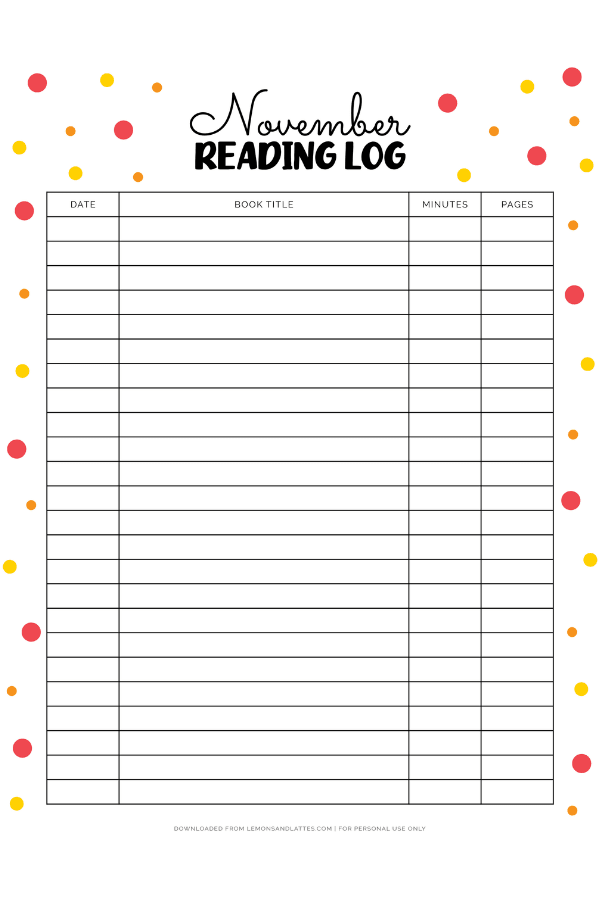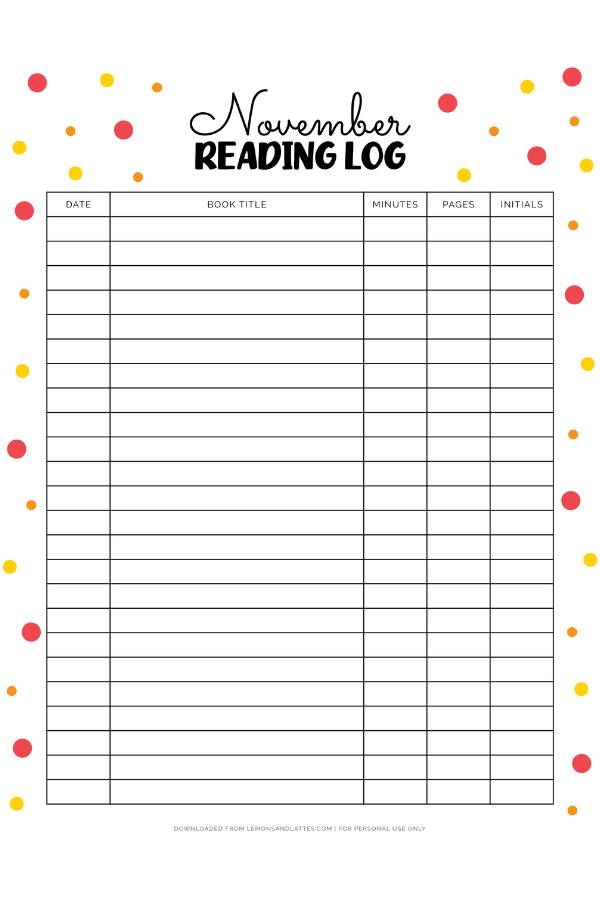 December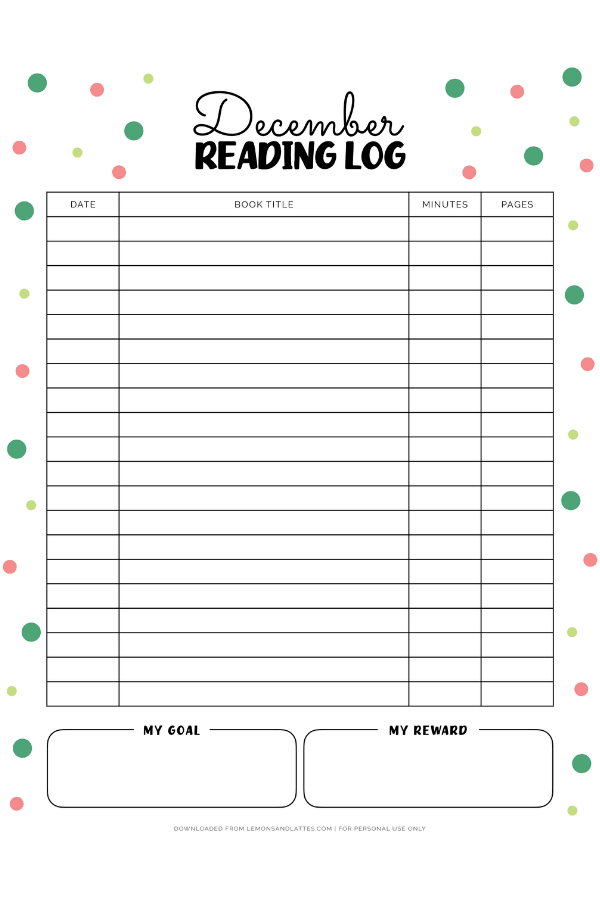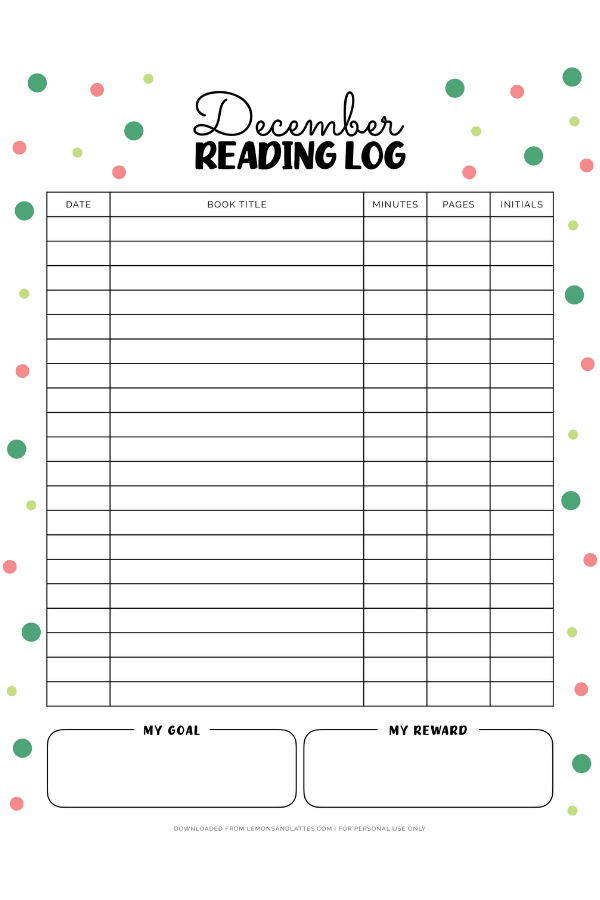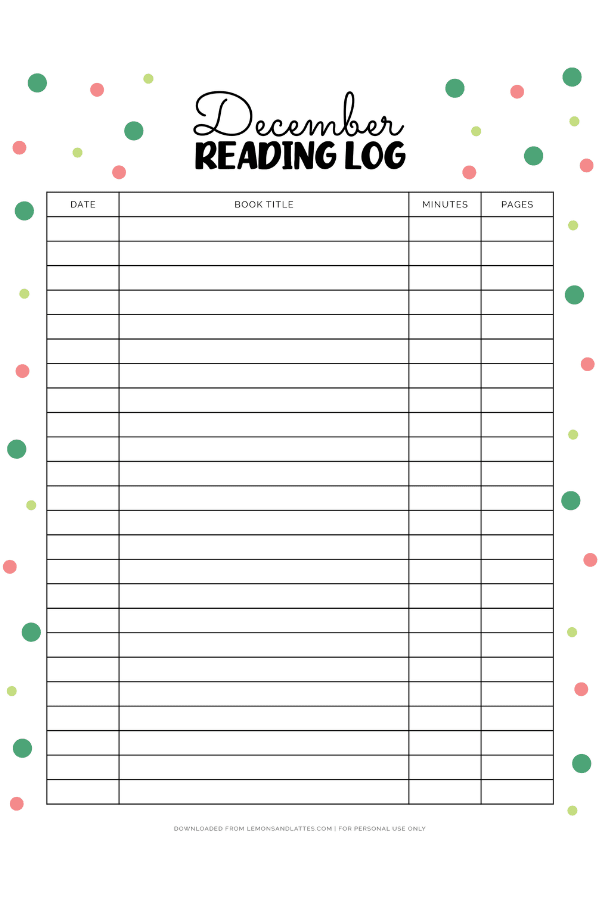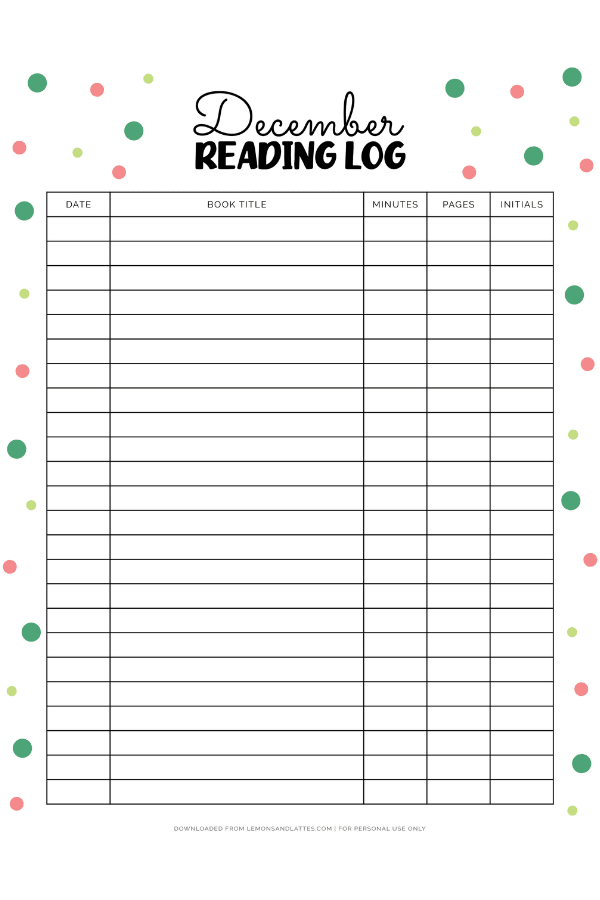 Summer reading logs
Summer break is an excellent time for kids to get comfy with a great book. Since they won't have the stress of grades and due dates, they can try a few books for fun that are more in line with their own interests.
Use these summer-themed reading trackers to help them keep track of what they read.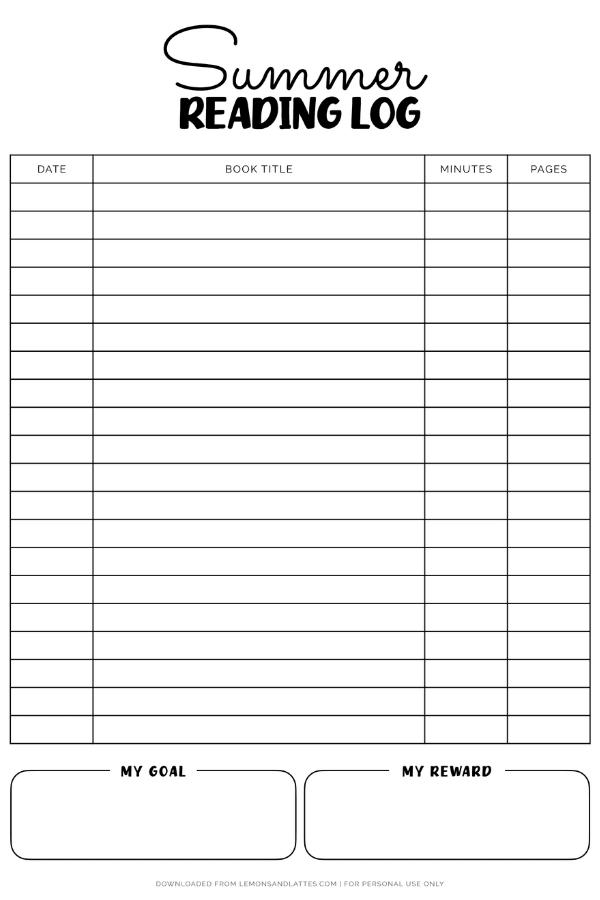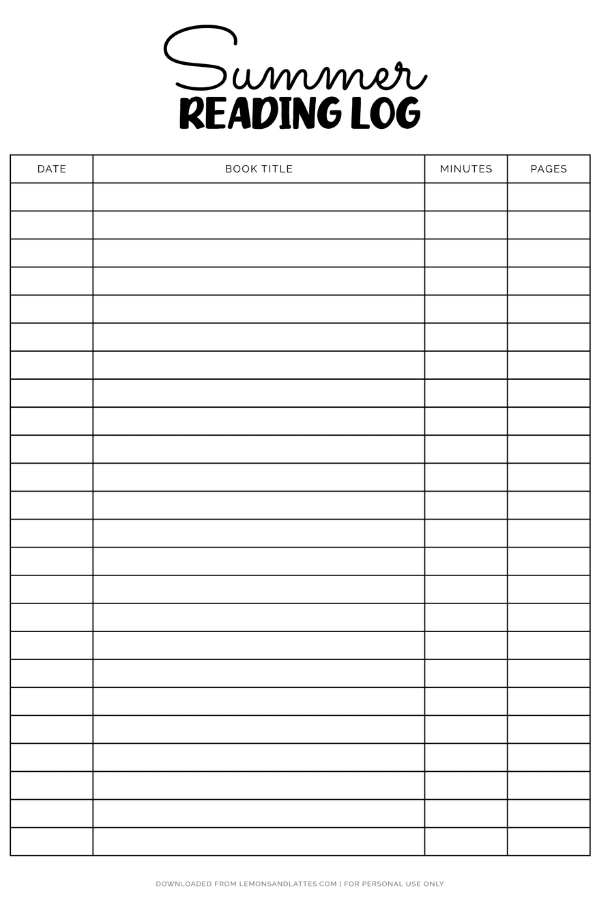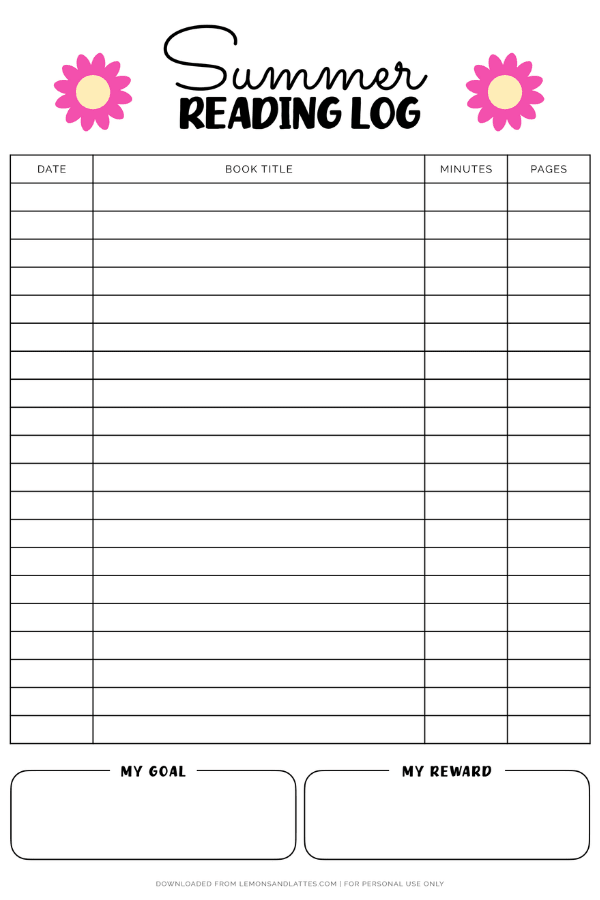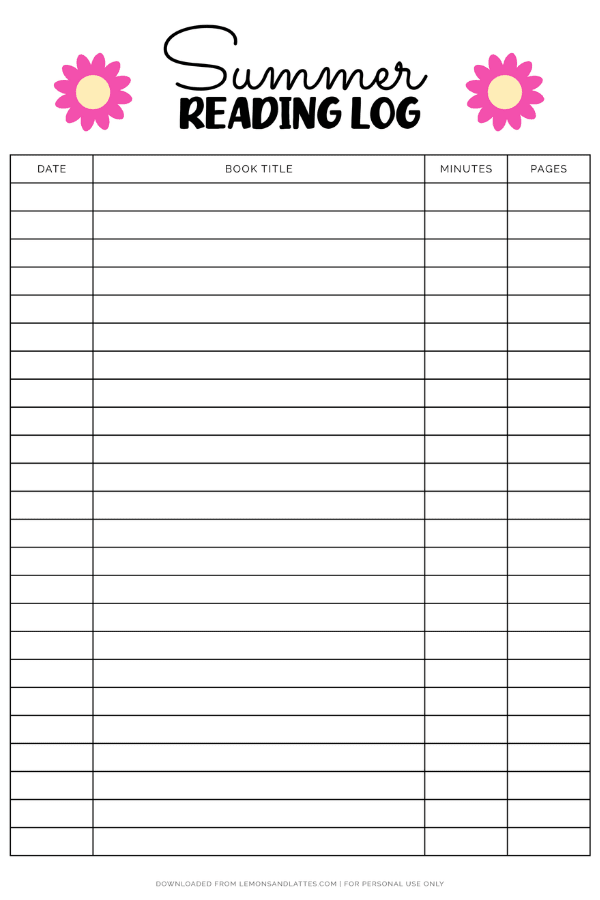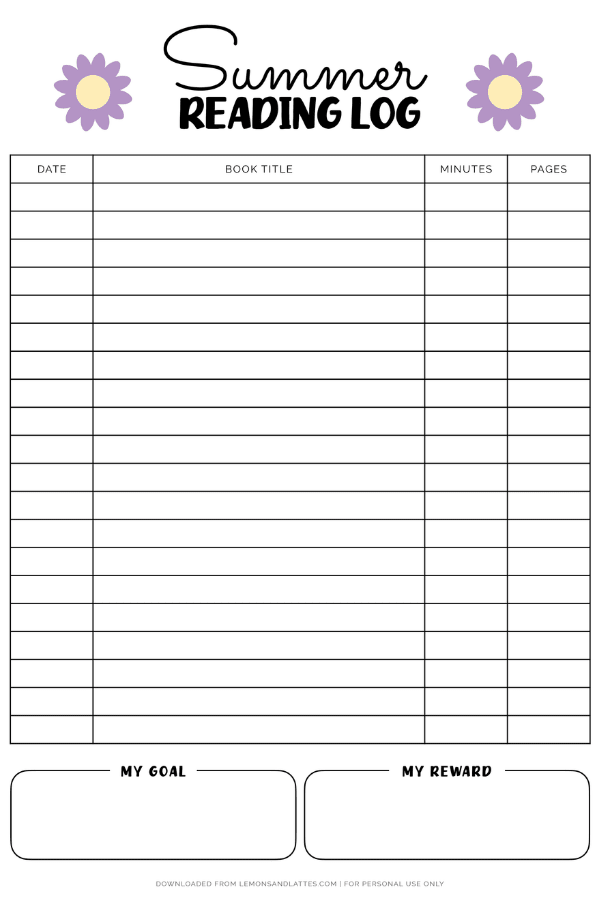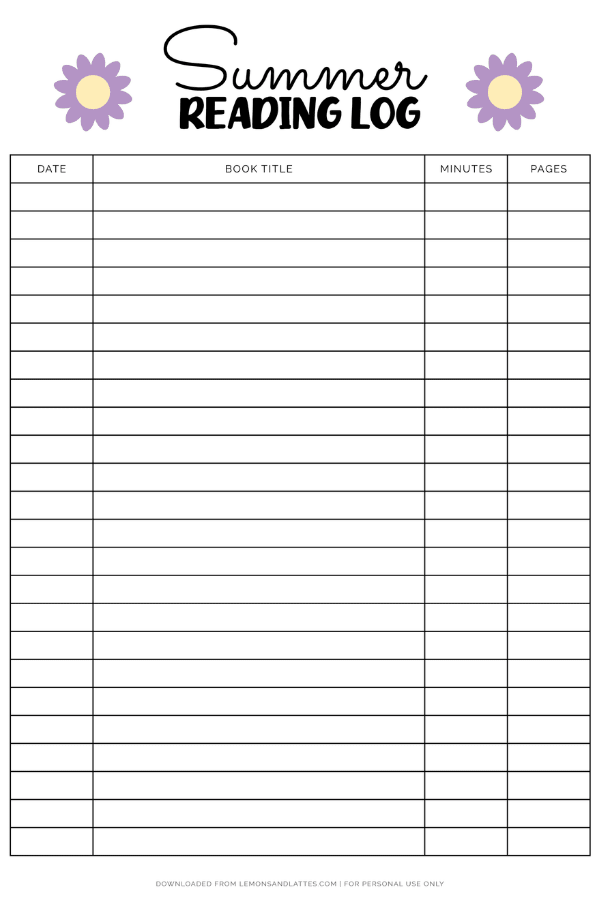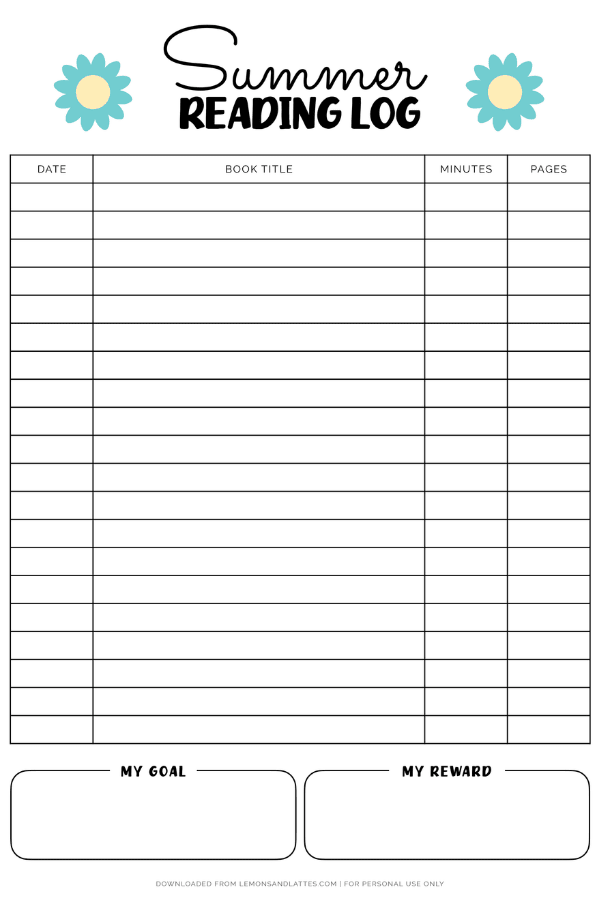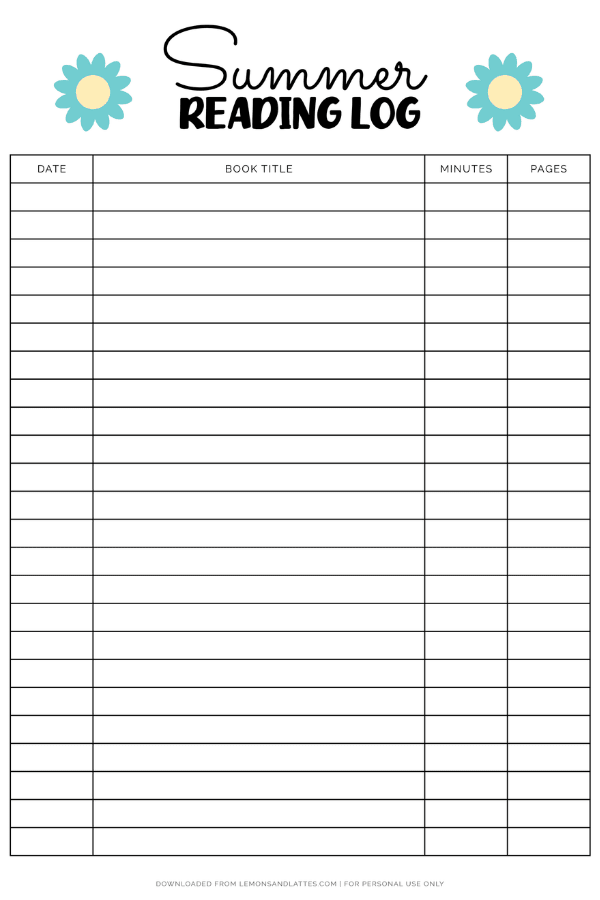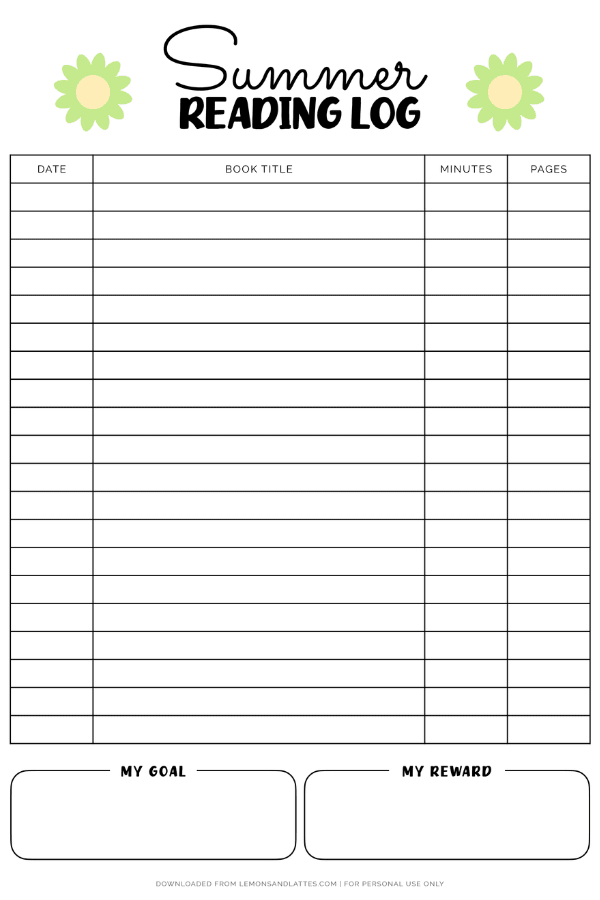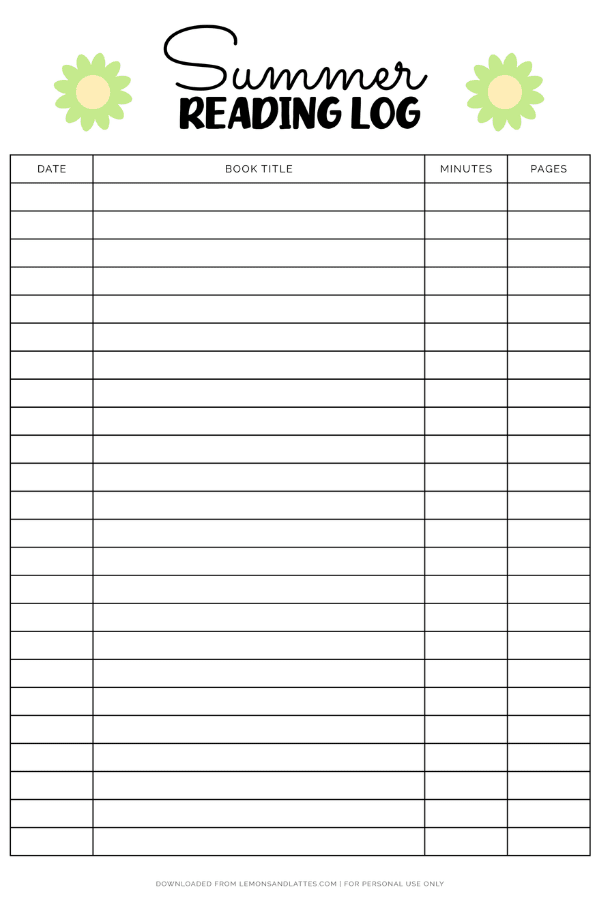 Book trackers
Looking for an option for older kids or even adults? Try one of these book trackers instead!
With these, you can track the number of books read, the title of the book, author of each book, the genre, and you can give it your own star ratings (based on a 5-star scale).
These are also the perfect templates to have if you are ever asked for book recommendations. The next time someone asks you, you'll have a list of all your favorite books.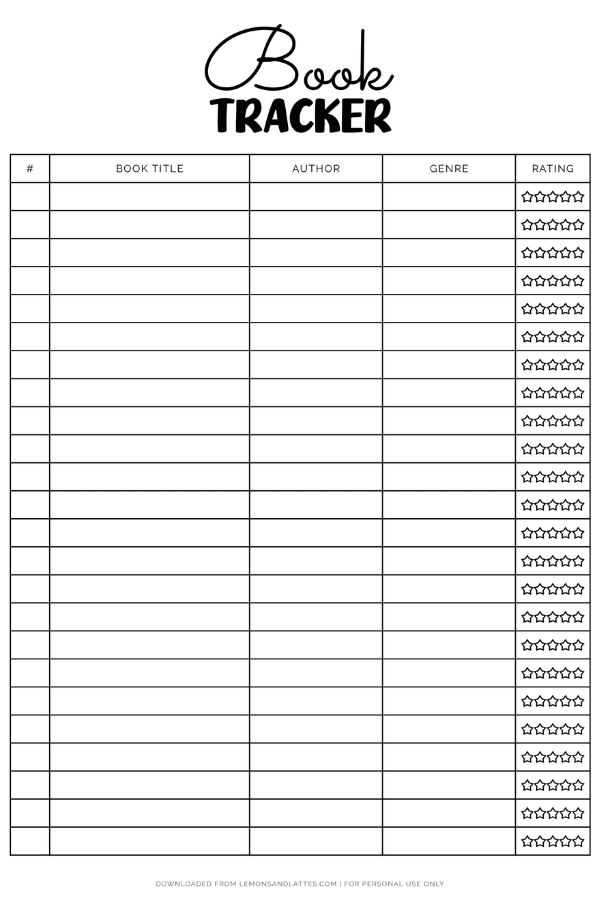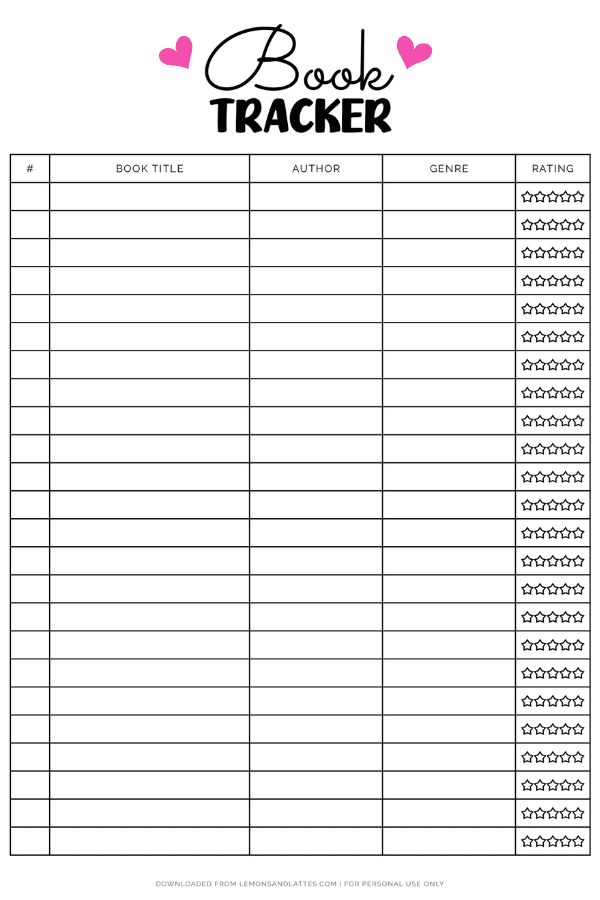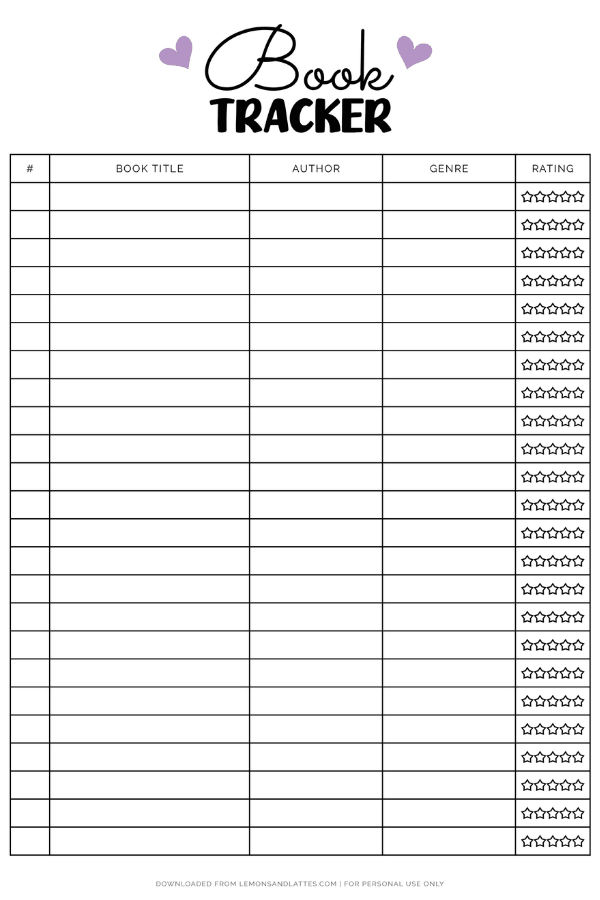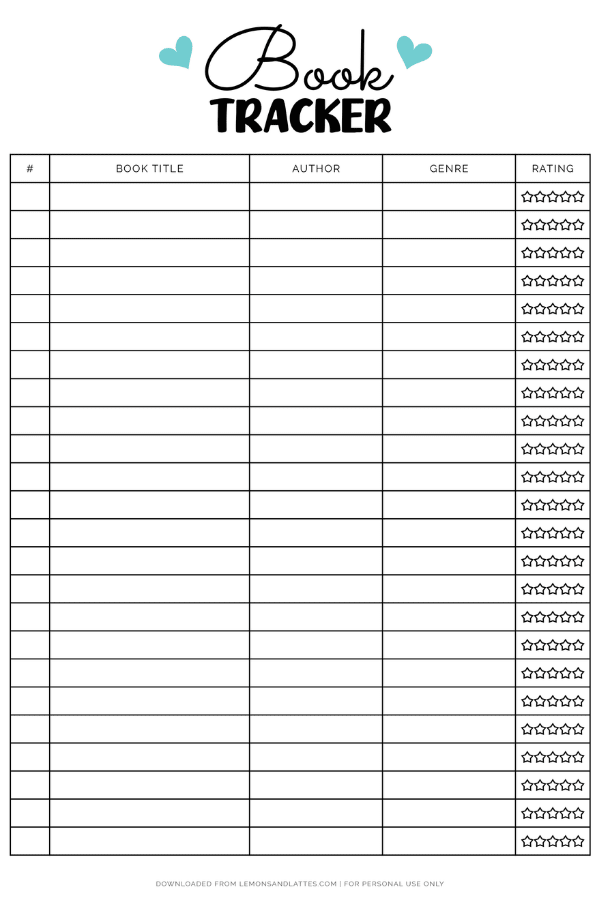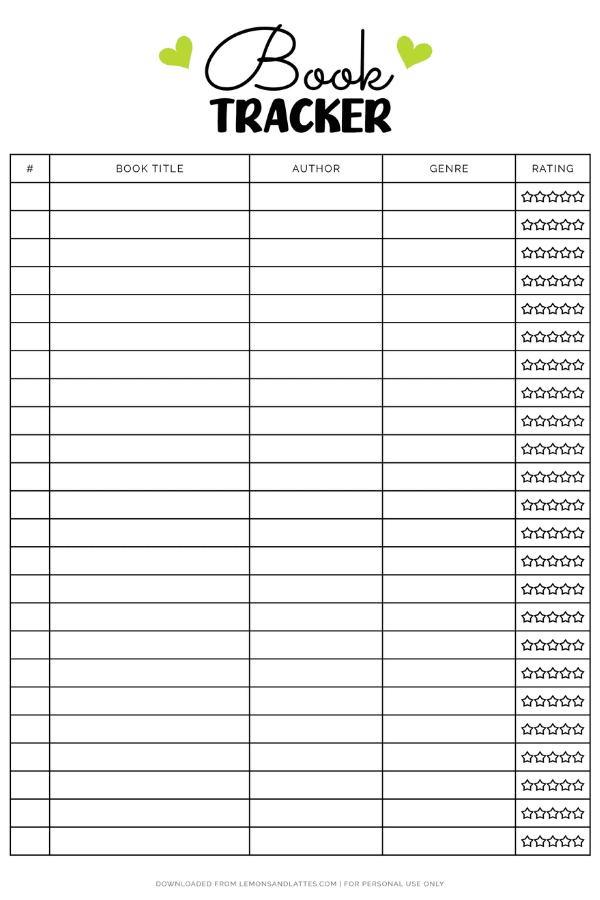 ---
So, if you've been searching for some different ways to encourage your child to pick up more books, definitely try a reading chart if you haven't already.
It's a simple and fun way to track their reading progress and it can help them set goals. It may also give them that extra bit of motivation they need to keep going until they find their own love of reading!
Print as many of these free printables as you need for personal use.