This post may contain affiliate links. Please read my disclosure for more info.
Cleaning is one area that so many people (including myself) tend to struggle with. There's just always so much to do!
And if you don't stay on top of it, you're faced with a messy house before you know it.
However, there is one printable that can help you stay on top of your household cleaning tasks so that you never get behind. I'm talking about a cleaning checklist template.
Below you will find 28 house cleaning checklists that are all completely free to download and print!
Using these templates to make a cleaning schedule
These templates are very simple to use. Since they are blank, you can use them to create a cleaning schedule that's a perfect fit for your family.
If you want to get the kids involved, there are several kids' chore charts you can grab here as well.
You can also grab some free decluttering checklists right here.
These are the basic cleaning tasks you will likely need to do on a daily basis to keep your home clean and tidy.
Make the bed
Wash the dishes
Tidy up the kitchen
Take the trash out if needed (including bathroom trash)
Wipe down countertops
Tidy up around the house and put away any clutter
Aim for one load of laundry (unless you prefer to do it all on the weekends)
Run your robot vacuum cleaner (these are totally worth it for wood or laminate floors)
The other tasks you don't have to do every single day can be assigned to certain days using one of the checklists below.
Or choose a checklist with a "weekly tasks" section and jot them down there.
Examples of weekly tasks might be things like cleaning the bathrooms, more thorough cleaning of the kitchen (like cleaning the microwave, etc.), dusting, etc.
Free house cleaning checklist templates
I've included both colorful and ink-friendly versions. There are also Sunday and Monday starts, so choose your preference.
All checklists are designed as US Letter Size, but if you need to resize them for any reason, you can learn how to do that by following this simple tutorial.
You may use these to make your own cleaning planner or binder or you can stick them on your fridge!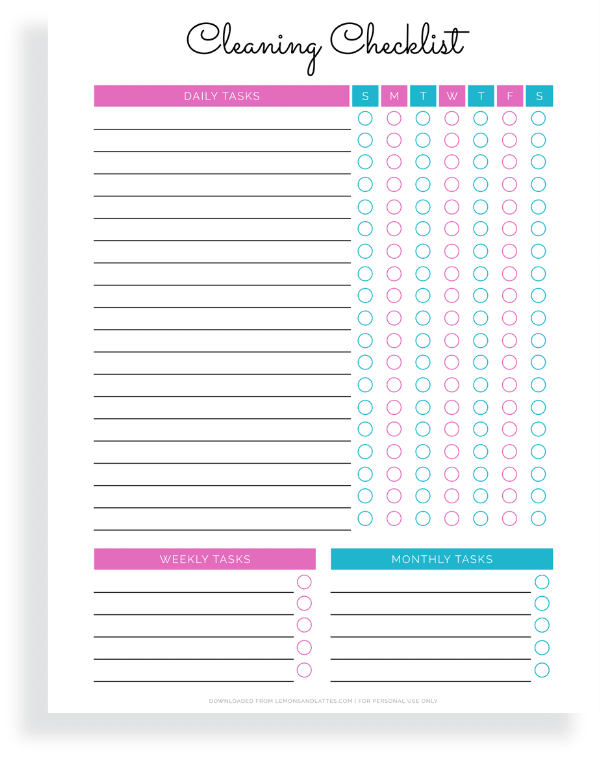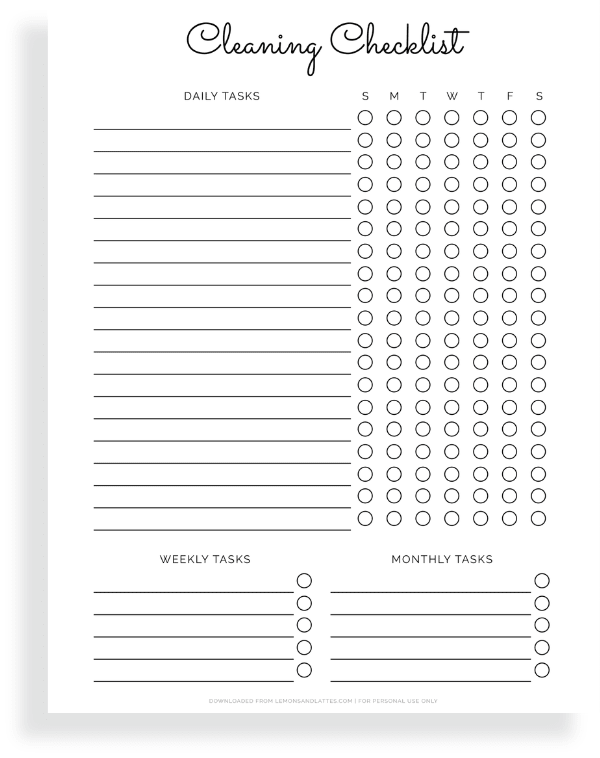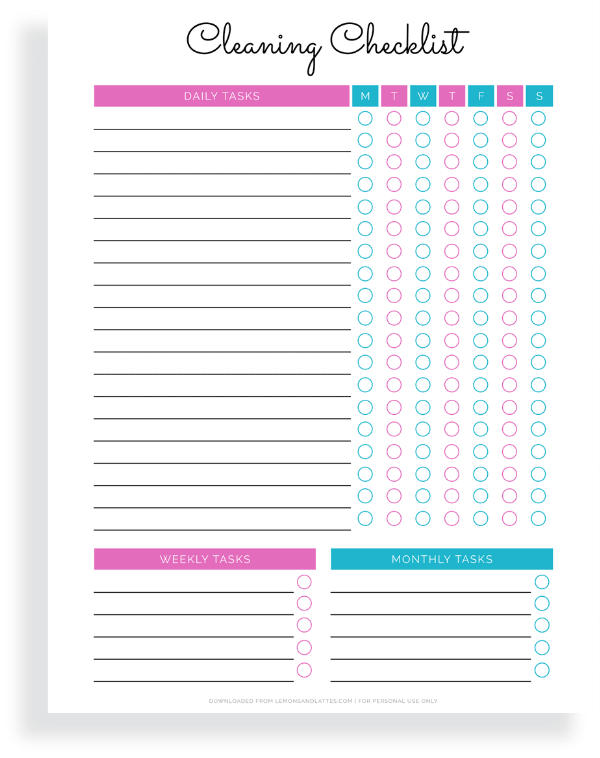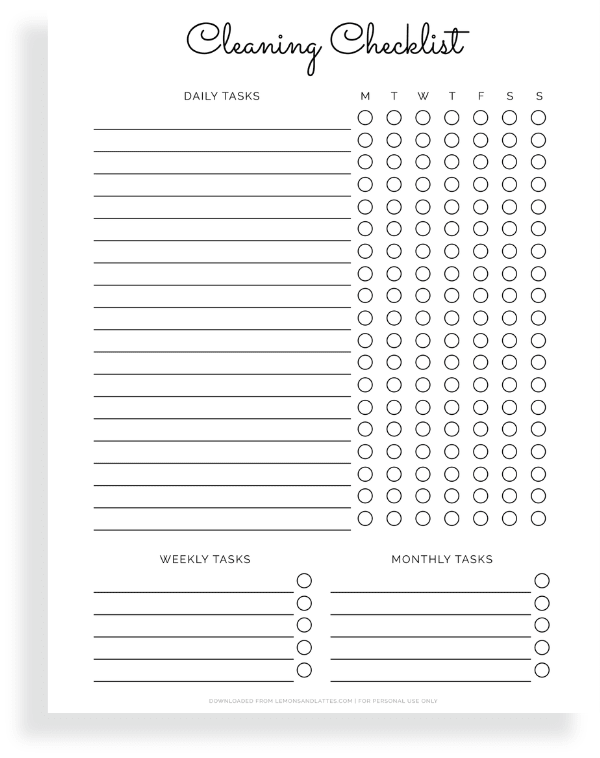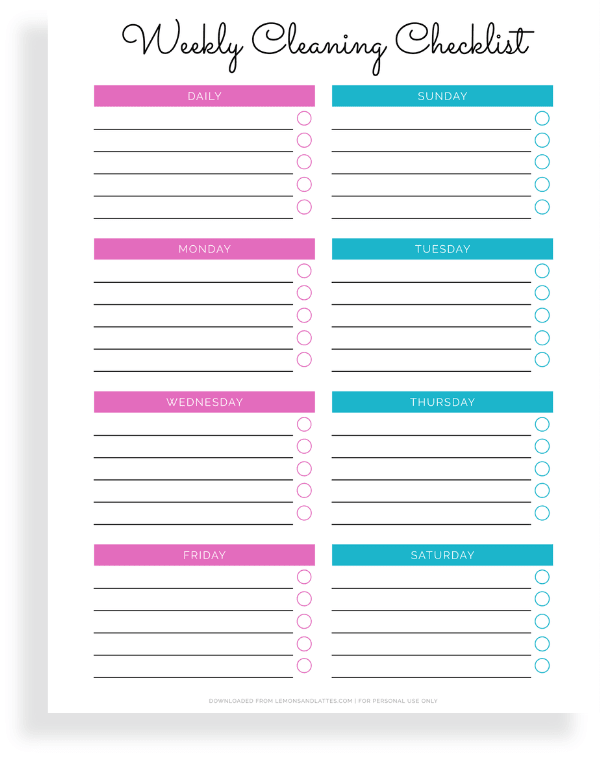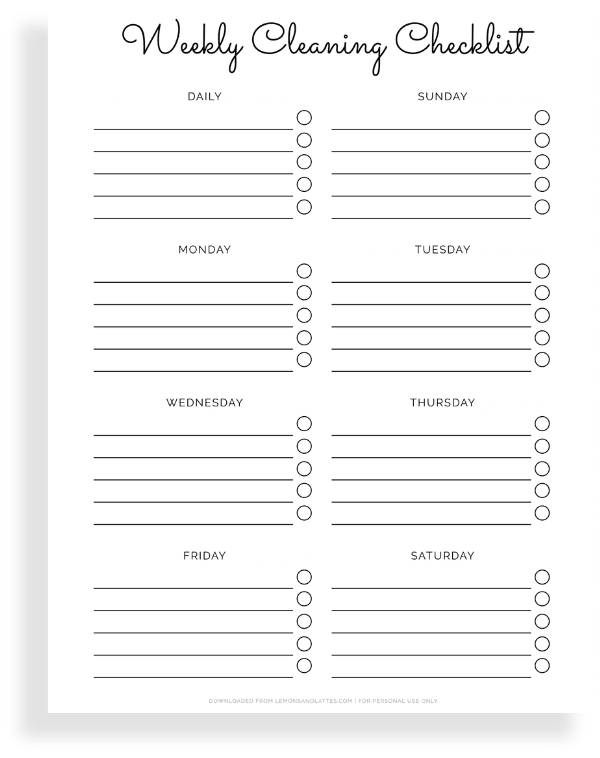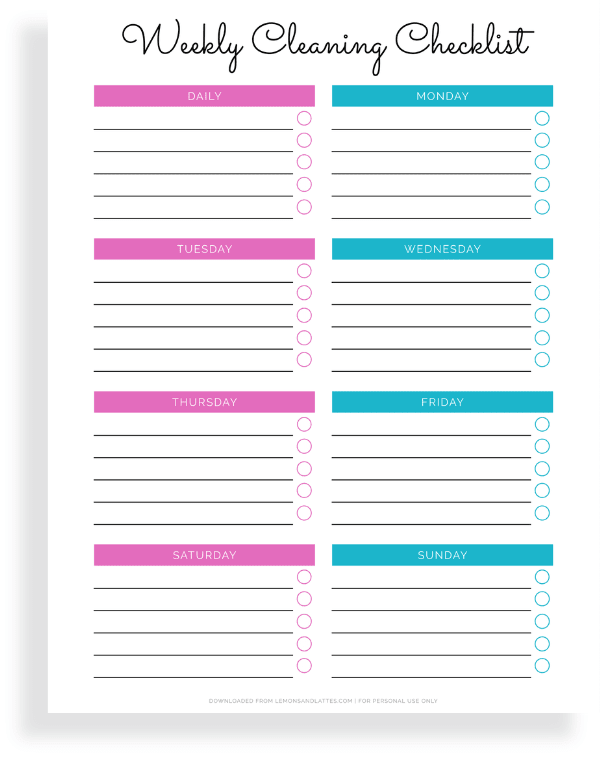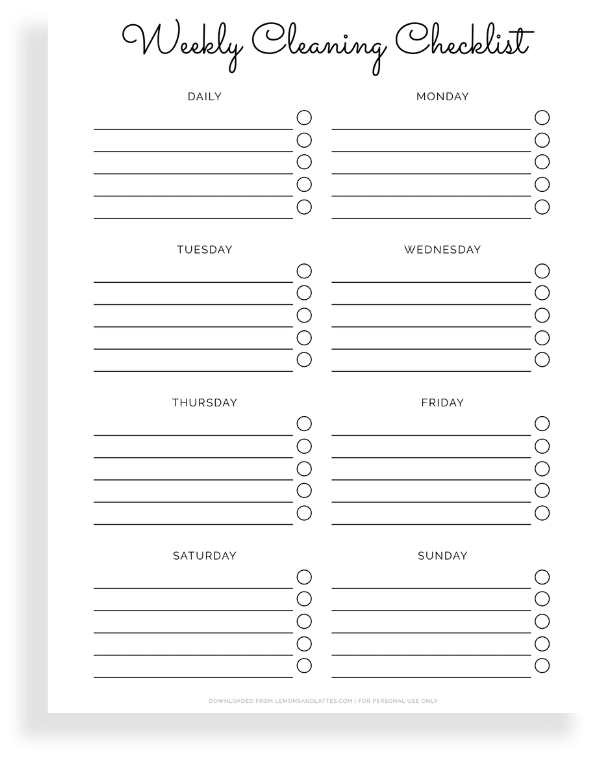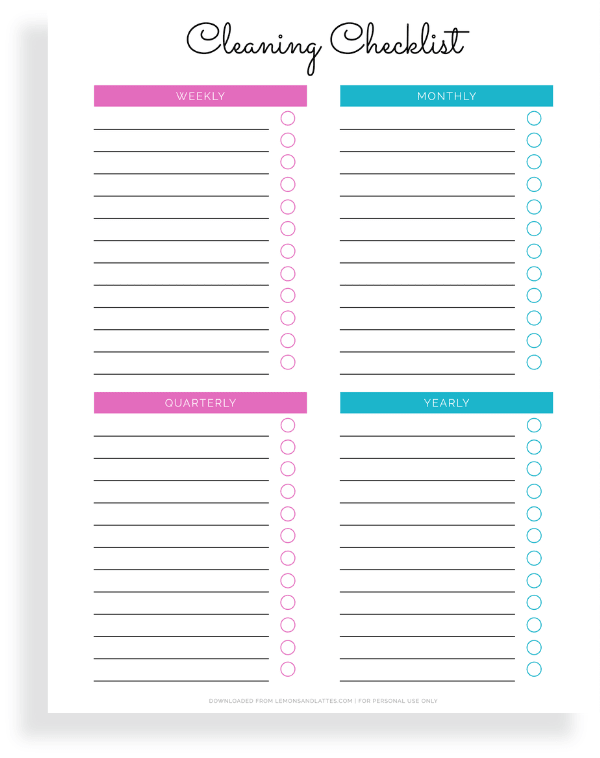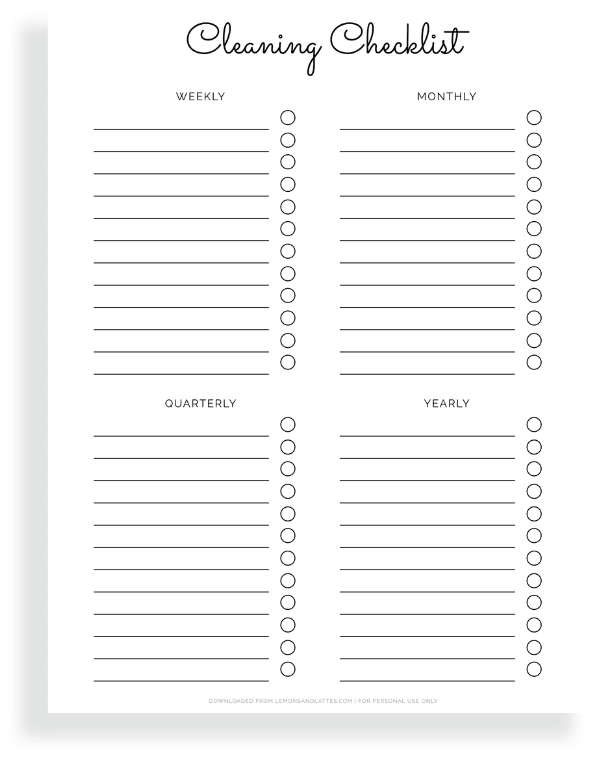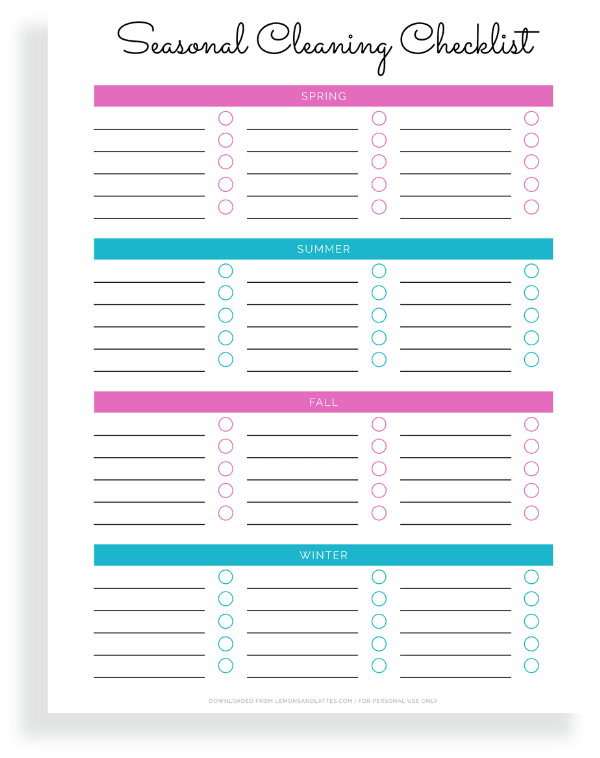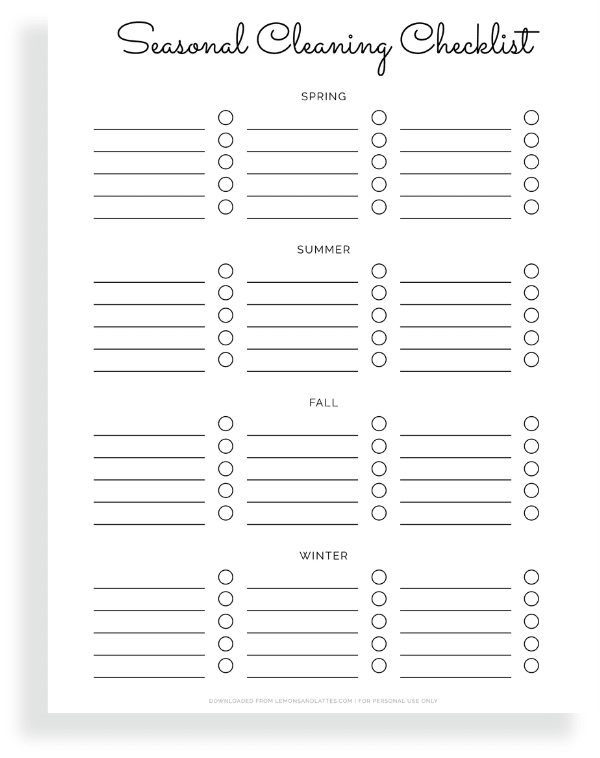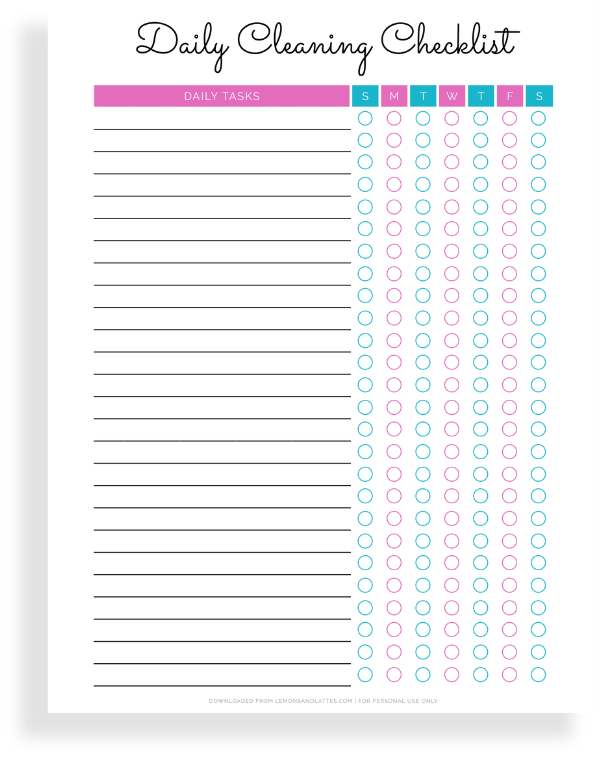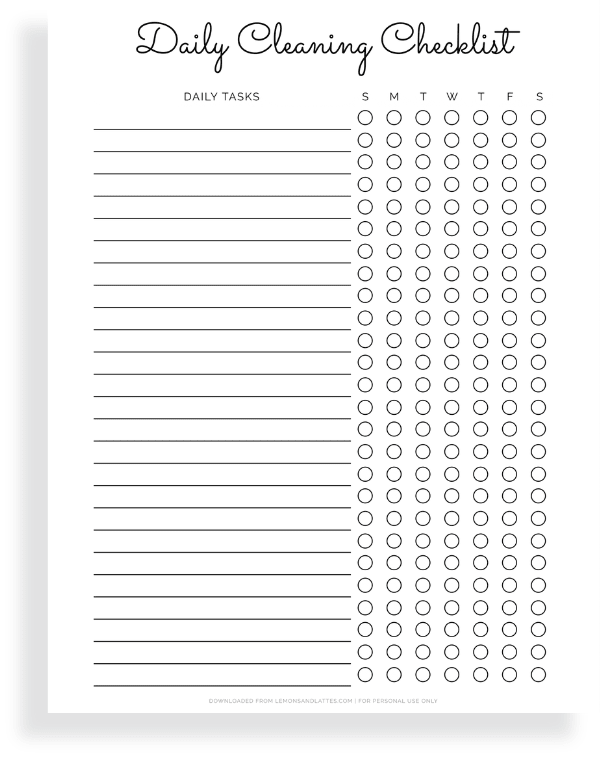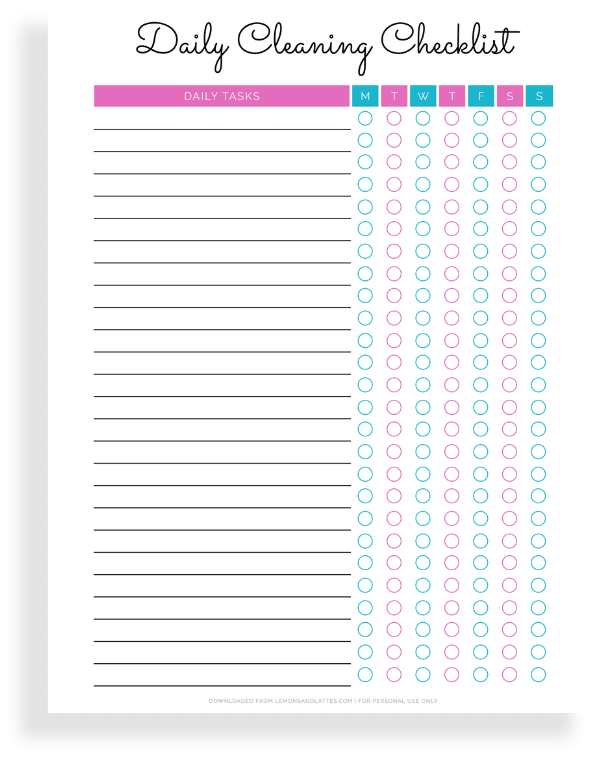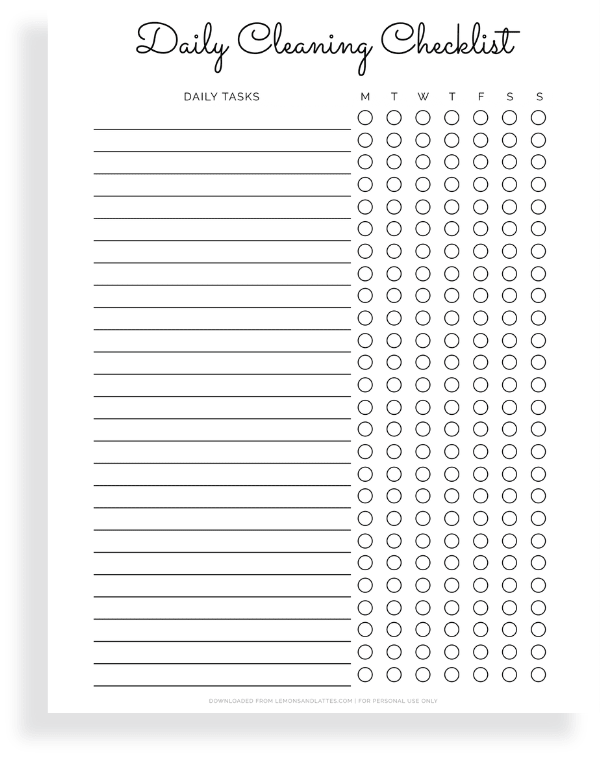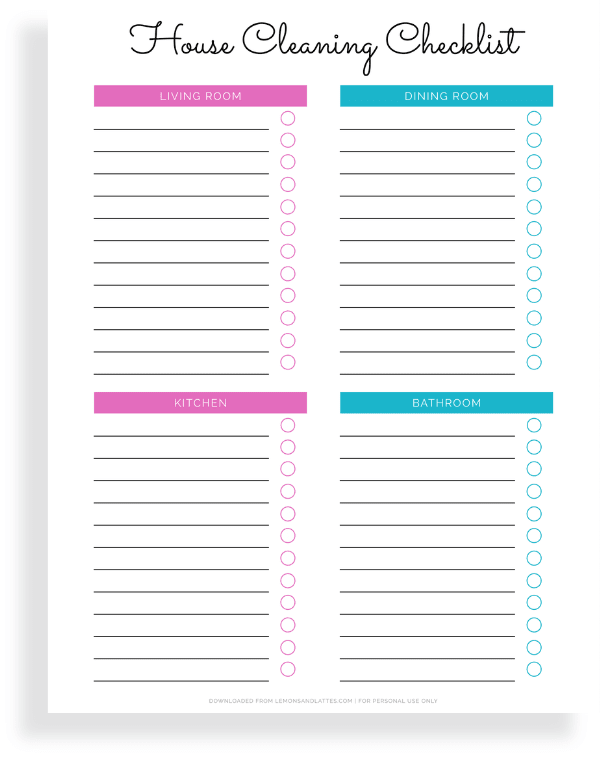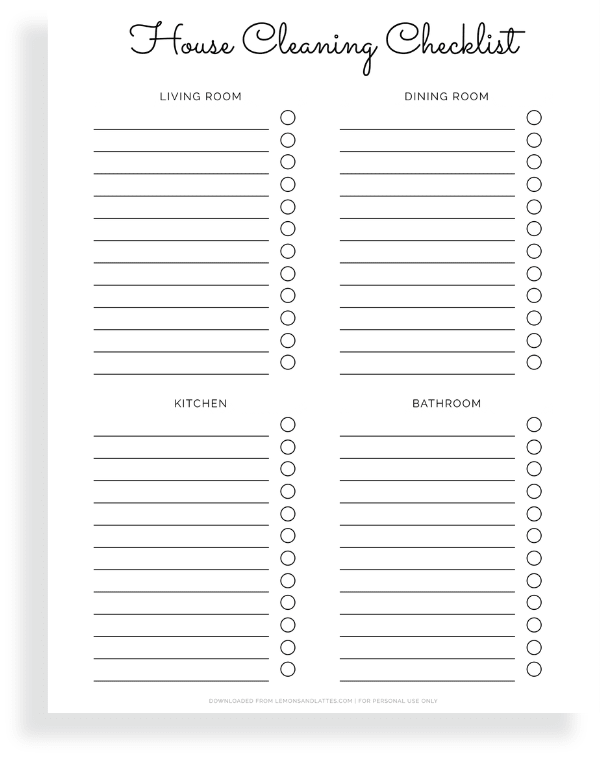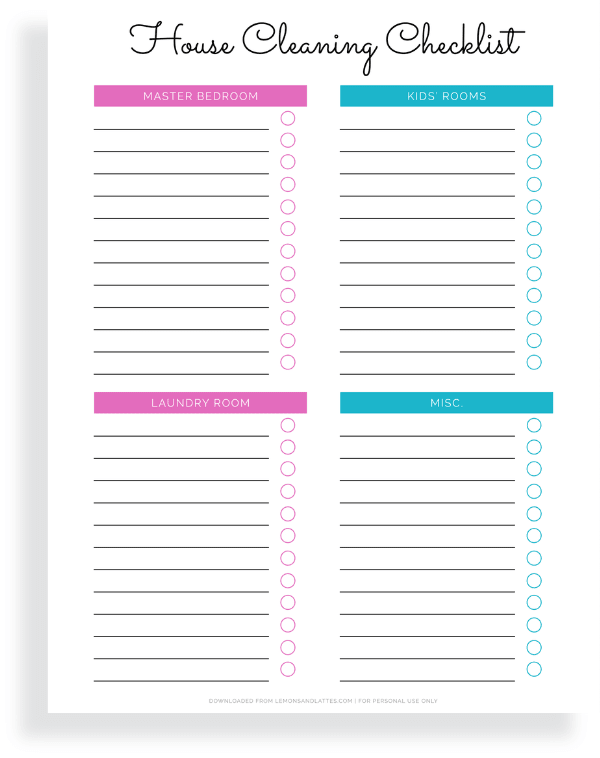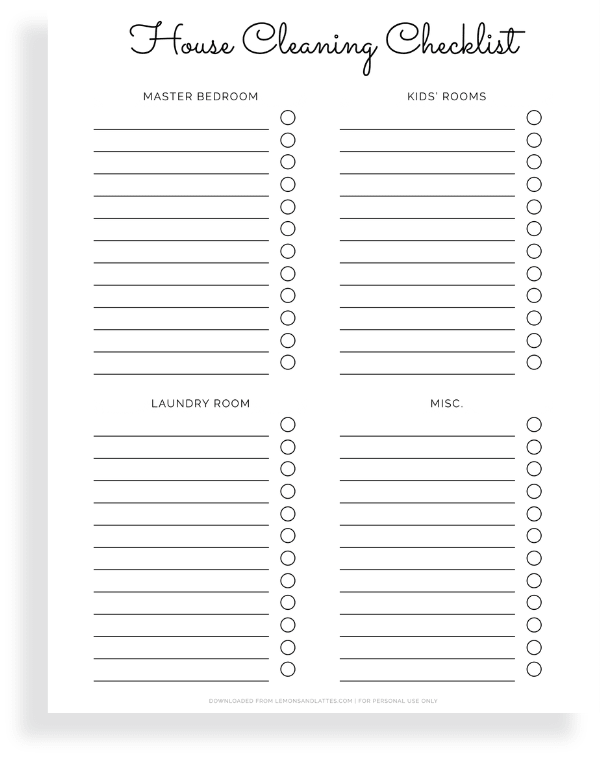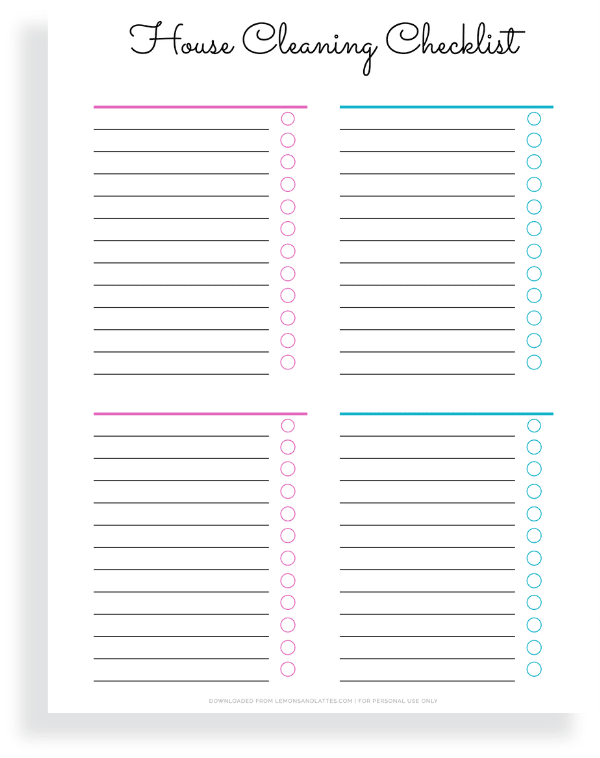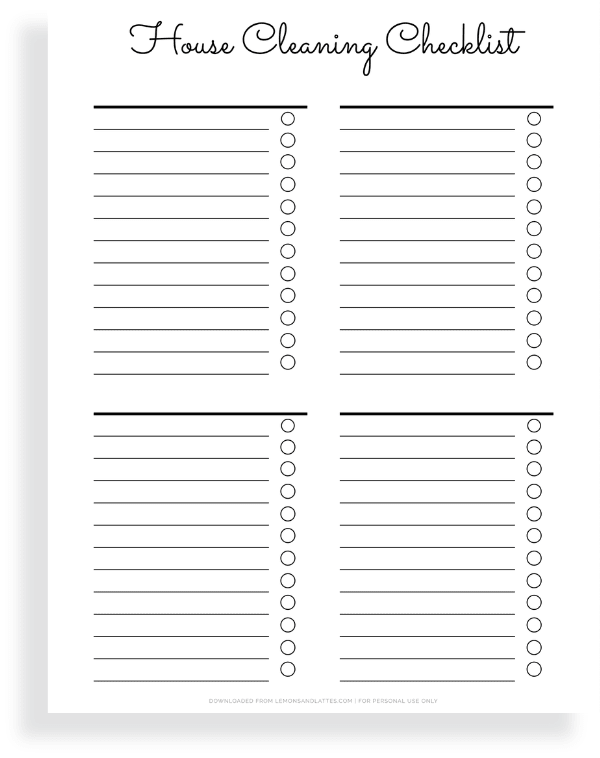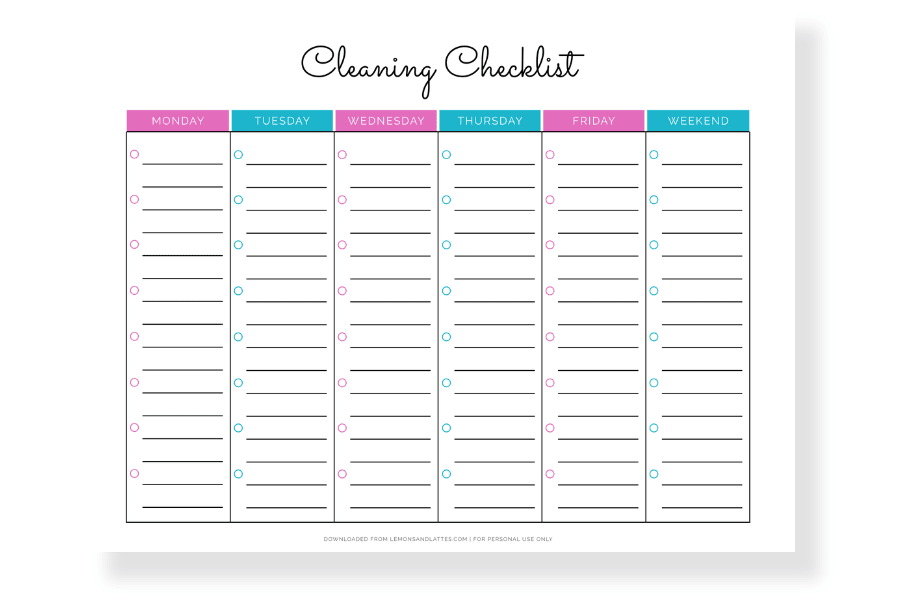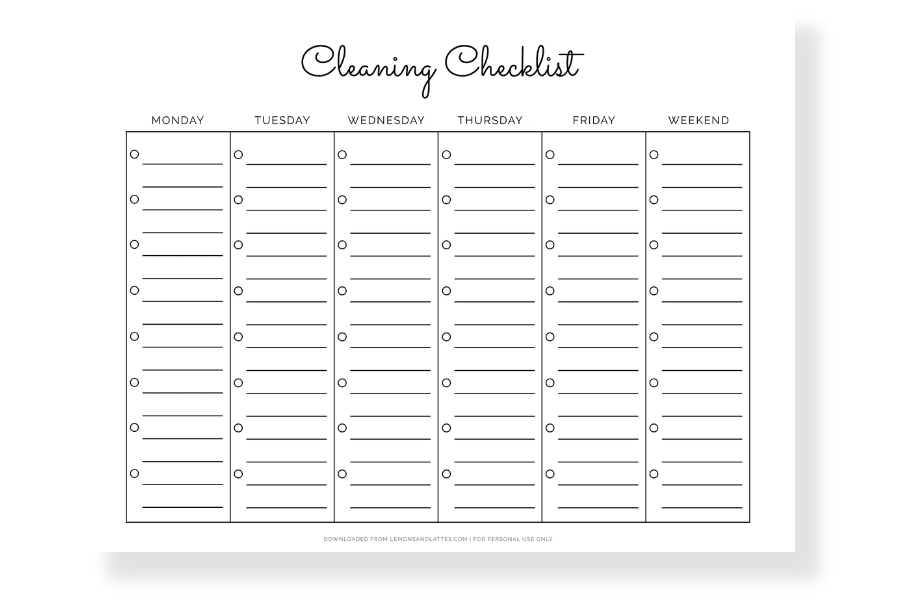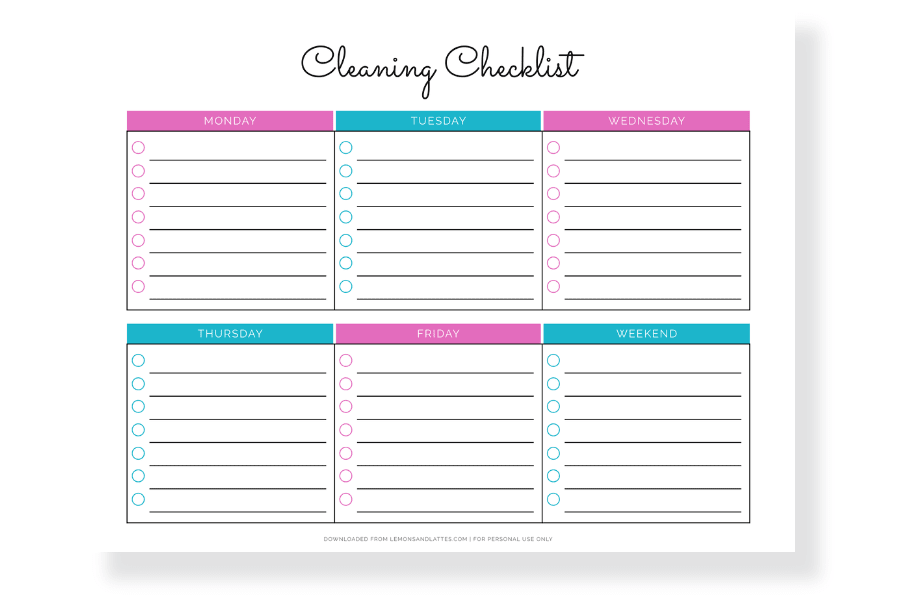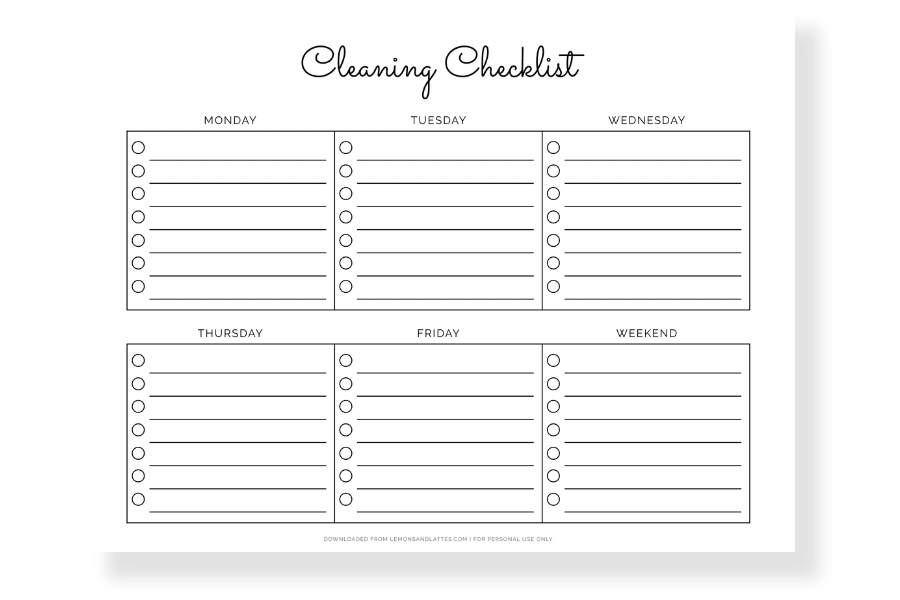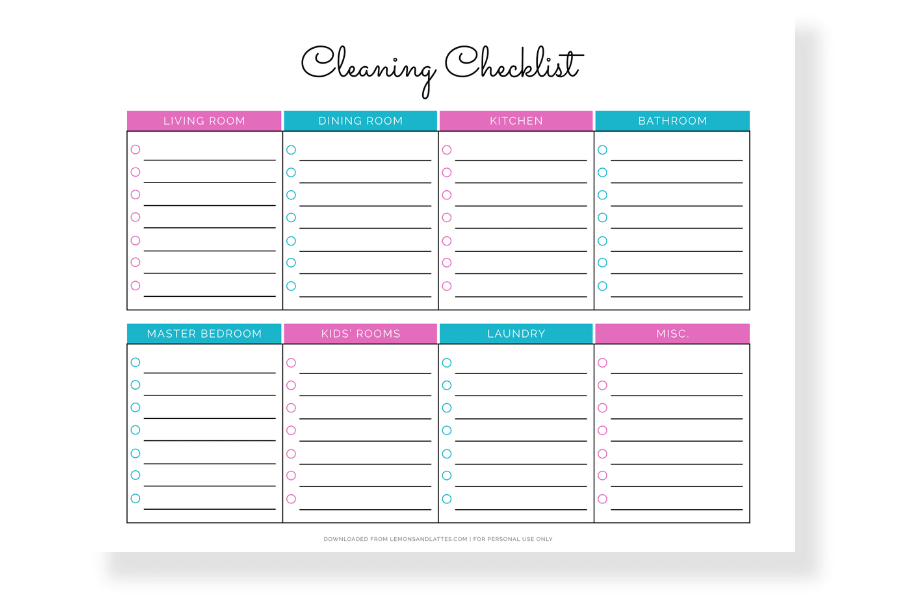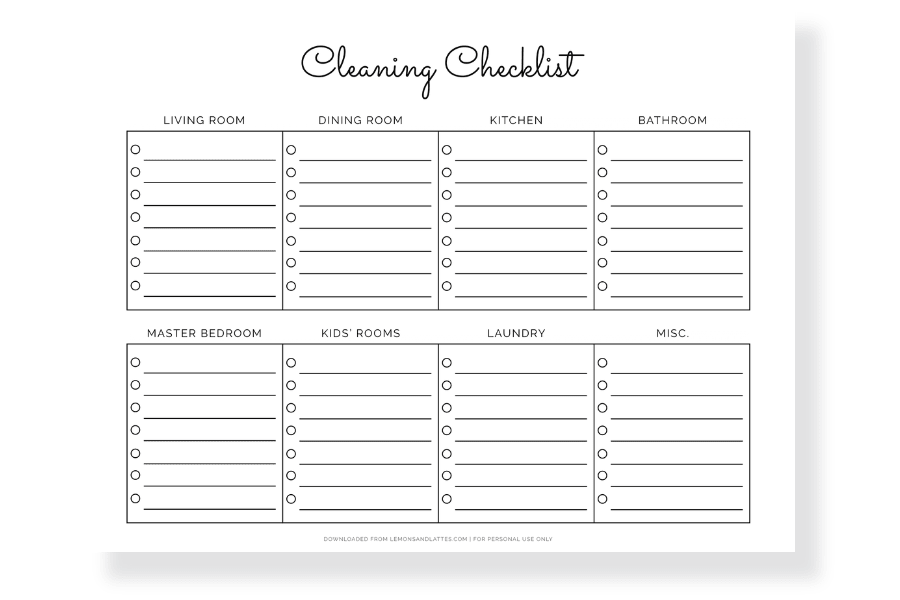 ---
A cleaning checklist is one of the best ways to stay organized and on top of your housework. It can help you break down all that needs to be done into manageable chunks, so it doesn't seem too overwhelming.
So, go ahead and print your favorite!