This post may contain affiliate links. Please read my disclosure for more info.
April is the fourth month of the year, and it's definitely one of my favorites.
But it can also be a busy month!
With Easter activities, spring break plans, and your regular day-to-day tasks, it can get a little overwhelming when you have a lot going on.
That's why I love cute calendars. They are simple yet effective at helping you keep track of all the important events and dates you need to stay on top of.
Below you will find 72 simple-but-cute April calendar printables to help you stay organized!
These are totally free for personal (non-commercial) use.
More printables you may like:
Why use a free printable calendar?
I love paper planners, but I also love printable templates just as much.
They're easy to download and print, and they give you the same organizational benefits as a paper planner, without the extra bulk.
There are several ways these April printables can help you organize your life.
You can:
Keep track of important events like Easter egg hunts or anything else
Use them for meal planning
Track bills that are due (or grab these instead)
Use them for planning important dates such as birthdays, anniversaries, holidays, etc.
Stick it on the fridge for the whole family to use
Make a work schedule that includes important tasks (a weekly planner can help with this too)
Make a spring cleaning schedule by assigning a specific task to a certain day of the week
April holiday list
The printable calendar templates below do not have holidays included.
This was intentional so you can write in the holidays that are important to you. If you prefer a blank calendar, you'll love these because you don't have to worry about your calendar getting cluttered with holidays that may be irrelevant to you.
What's happening during the month of April?
Here's a list of holidays and special days to take note of. While there are no federal holidays in April, there's still plenty to celebrate.
April 1st – April Fool's Day
April 2nd – National Peanut Butter and Jelly Day
April 3rd – National Walking Day
April 4th – Easter Sunday
April 5th – Tax Day
April 22nd – Earth Day
April 23rd – National Picnic Day
April 24th – Administrative Professionals Day
April 25th – Arbor Day
April 30th – National Adopt a Shelter Pet Day.
Free printable April calendars
If you love calendar designs that are both simple and cute, hopefully these speak your love language!
There are a total of 72 different dated designs to choose from, and they are all available in both vertical (portrait) and horizontal (landscape) layouts.
These are all Sunday start templates and half of them also have a notes section included in the layout. This would be the perfect spot for keeping up with your weekly to-do list if there's something that needs to be done but doesn't necessarily have to be assigned to a certain day.
Some of them have very minimalist designs, while others feature pretty patterns like fun polka dots.
A few of them are more "themed" and feature either an Easter bunny or Easter eggs.
With plenty of pastels and other pretty colors, these are the perfect calendars for the month of April if you're looking for an ideal way to keep up with all your personal stuff.
As far as the size and format go – All calendars are available as PDF files and they are US Letter size.
However, if you would like them to be a different paper size (like A4, A5, Classic Happy Planner, or a different size), I walk you through some easy ways to resize printables here, so be sure to check that out.
Click the download link below each calendar image to save to your device!
Ink-friendly calendars
If you prefer to print in black-and-white, these have absolutely no color included in the design.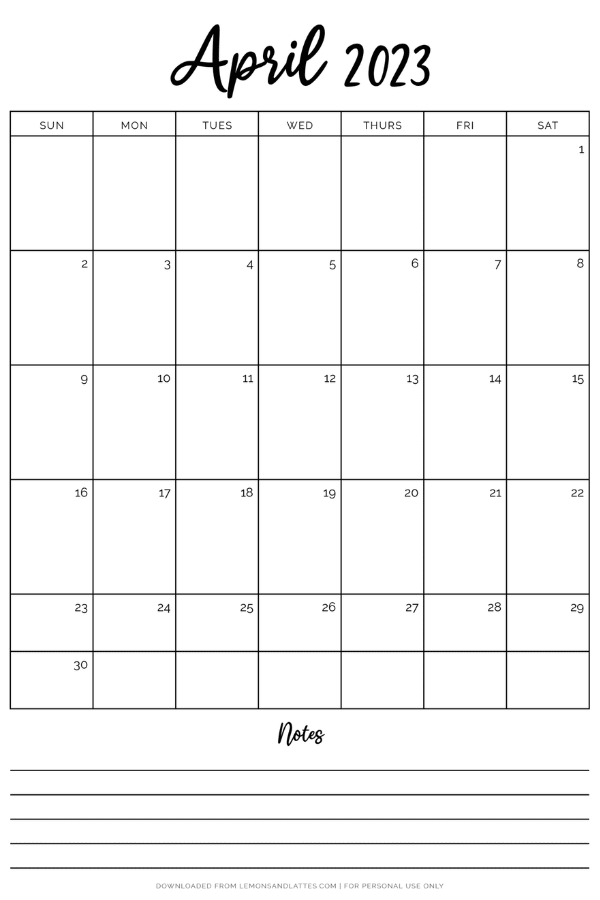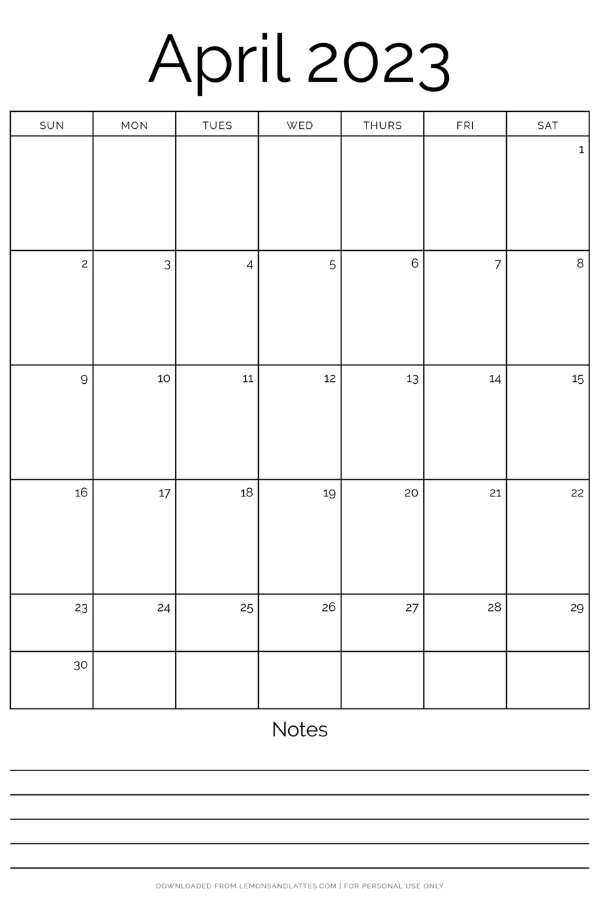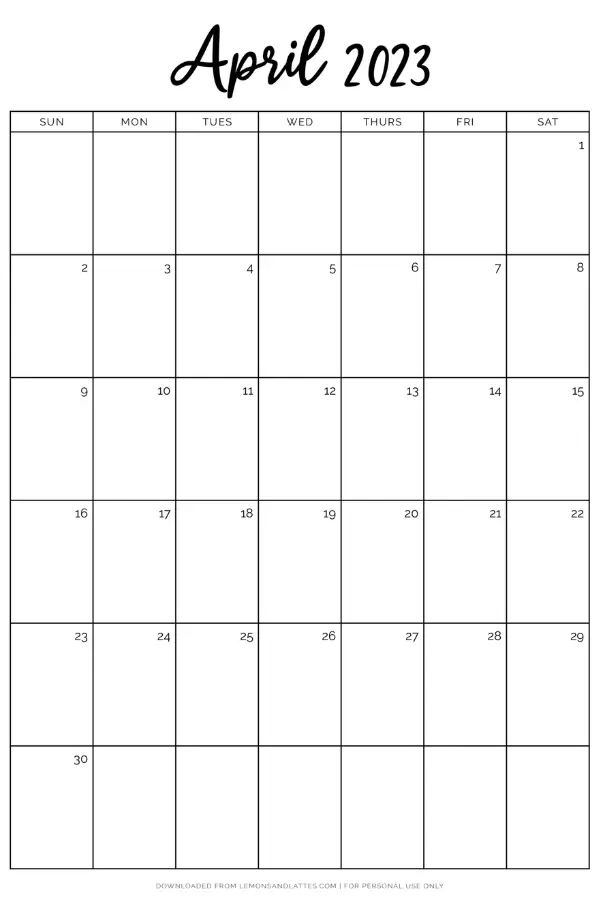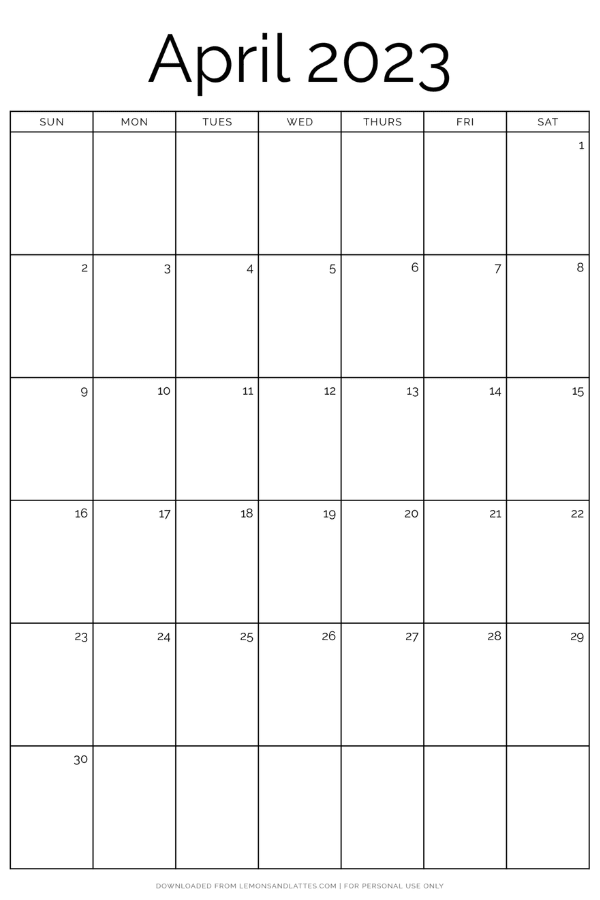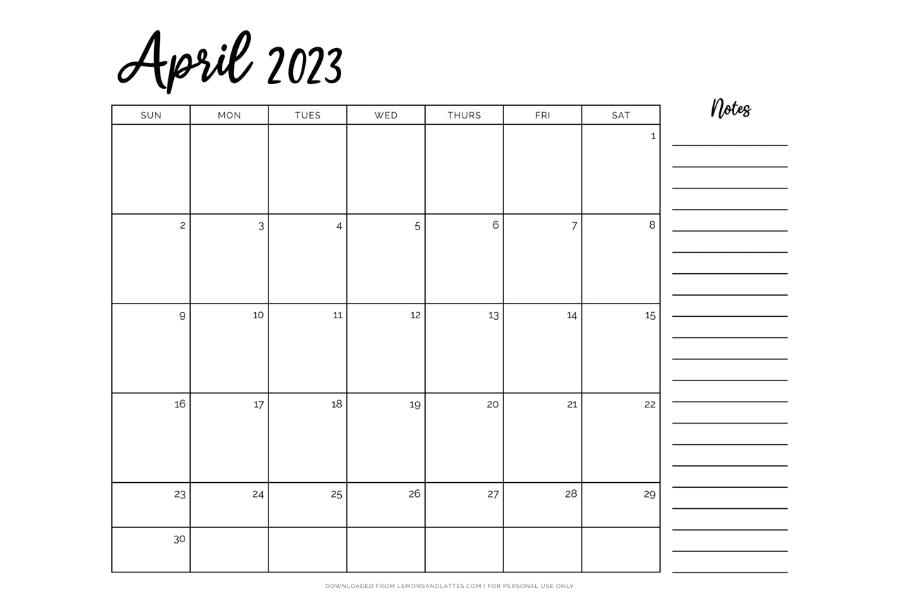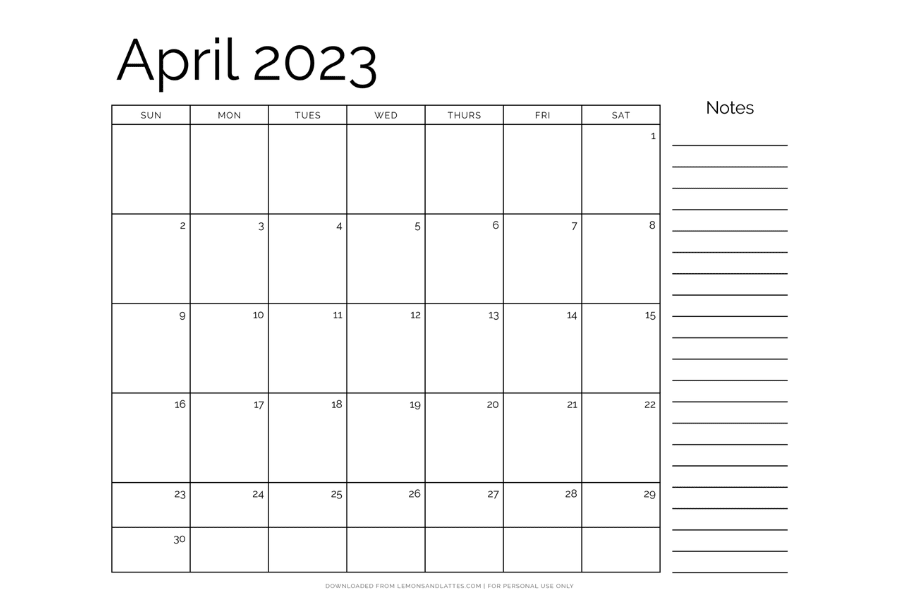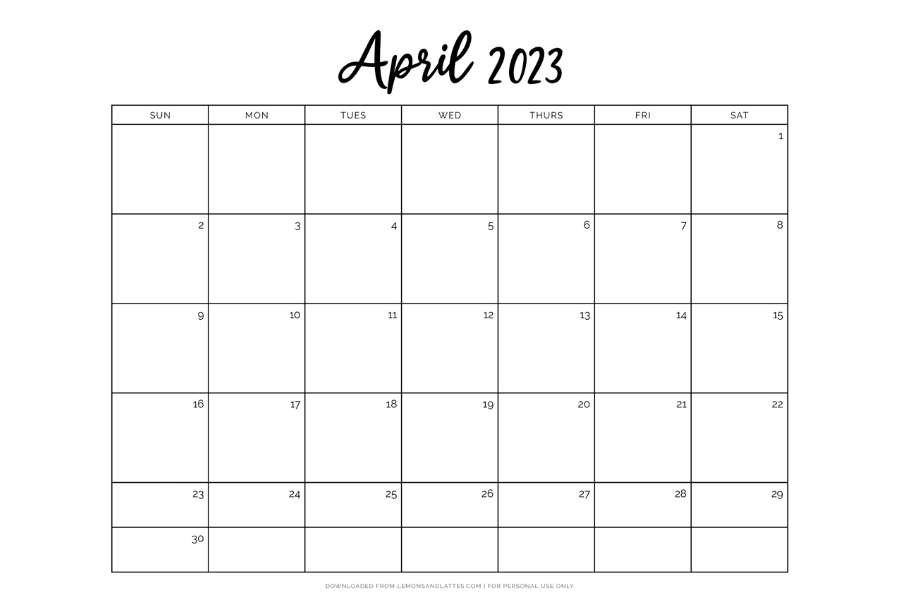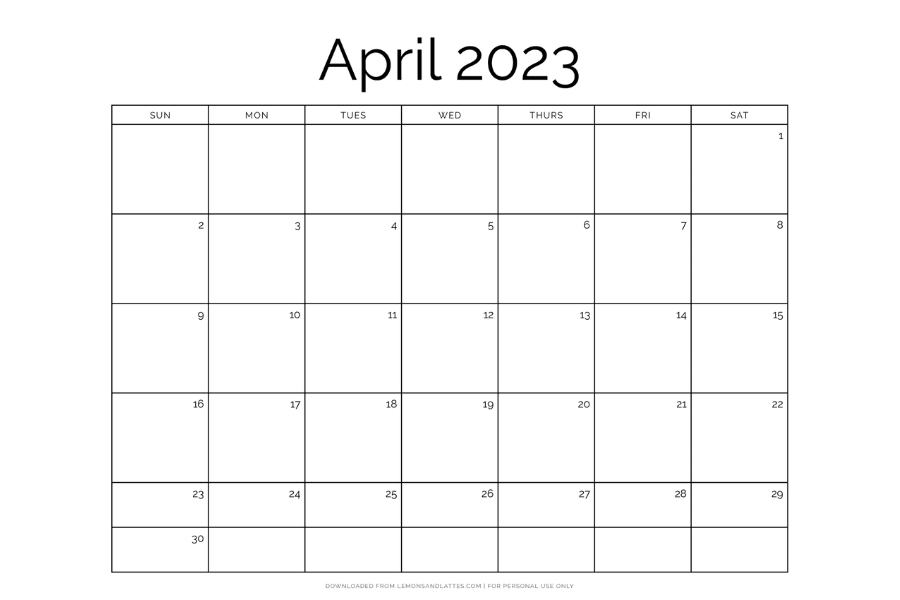 Pastel Easter eggs
Looking for something a little more Easter-themed? Maybe one of these is the printable monthly calendar for you.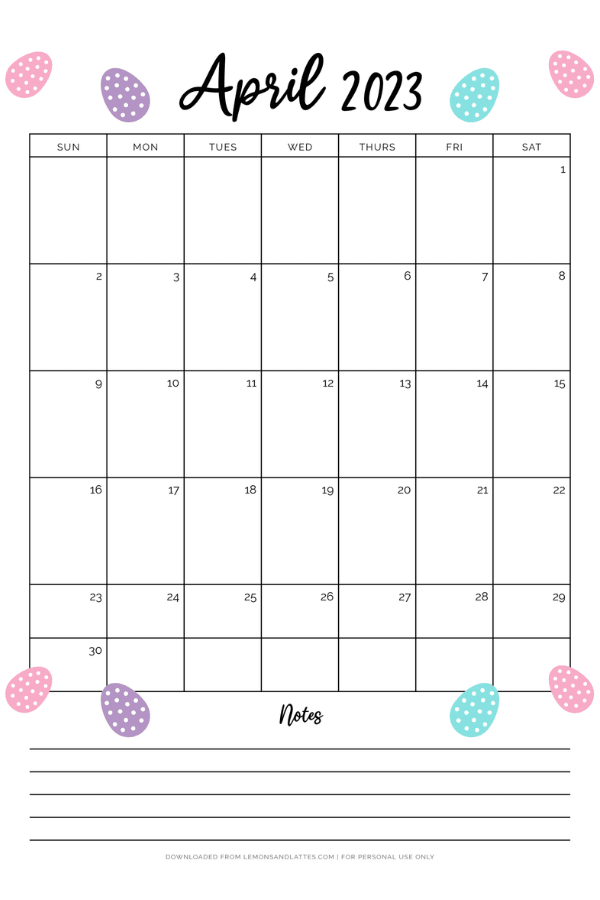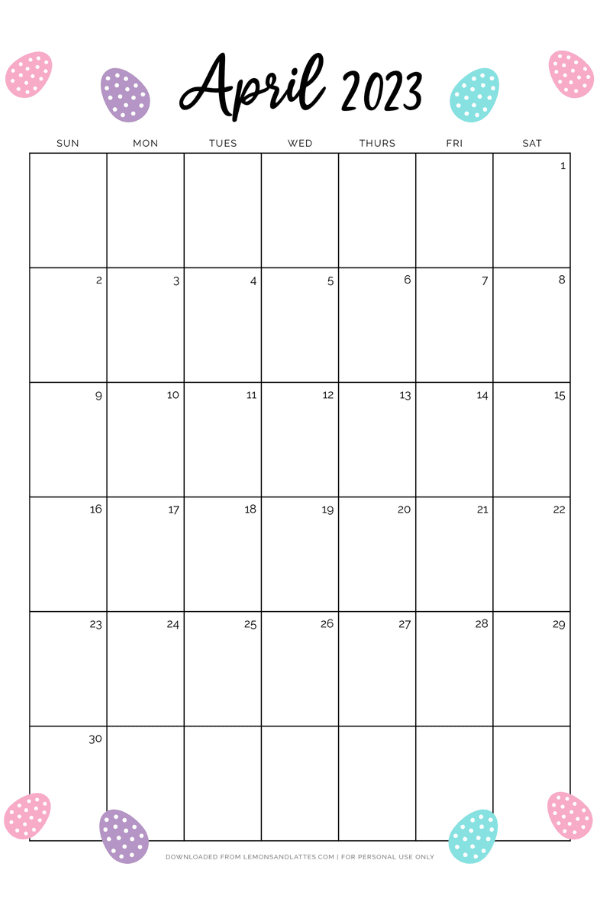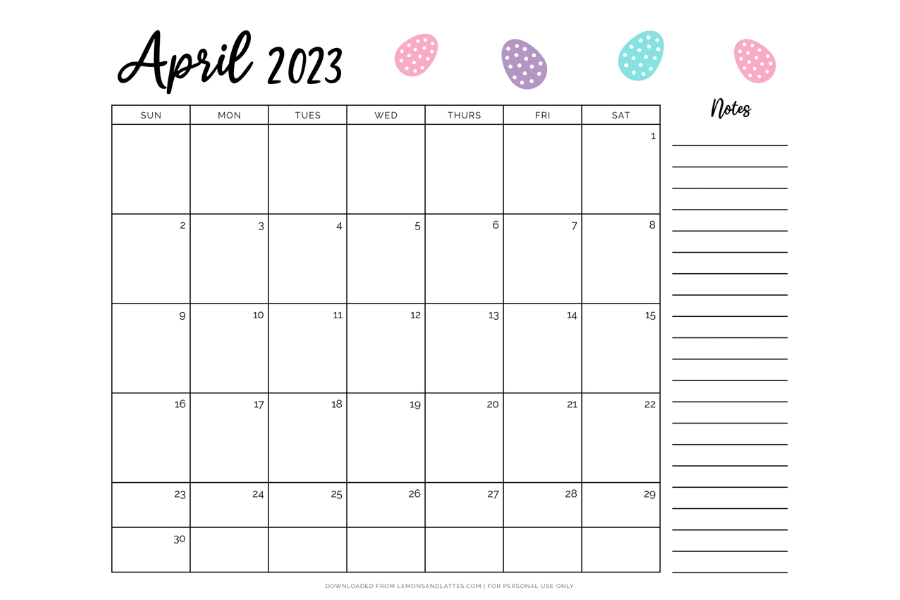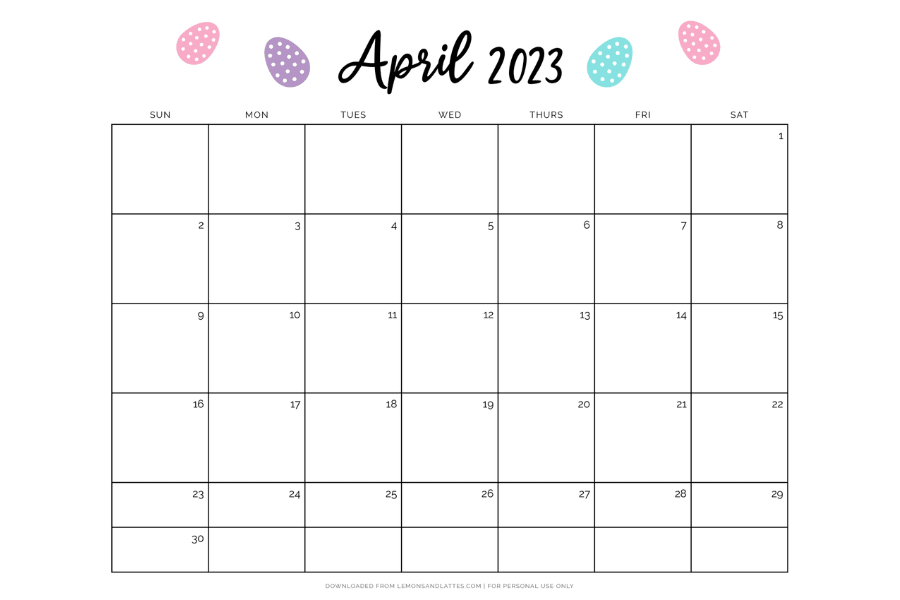 Peep-inspired Easter bunny
These remind me of the peep bunnies, which are not very tasty but they sure are cute.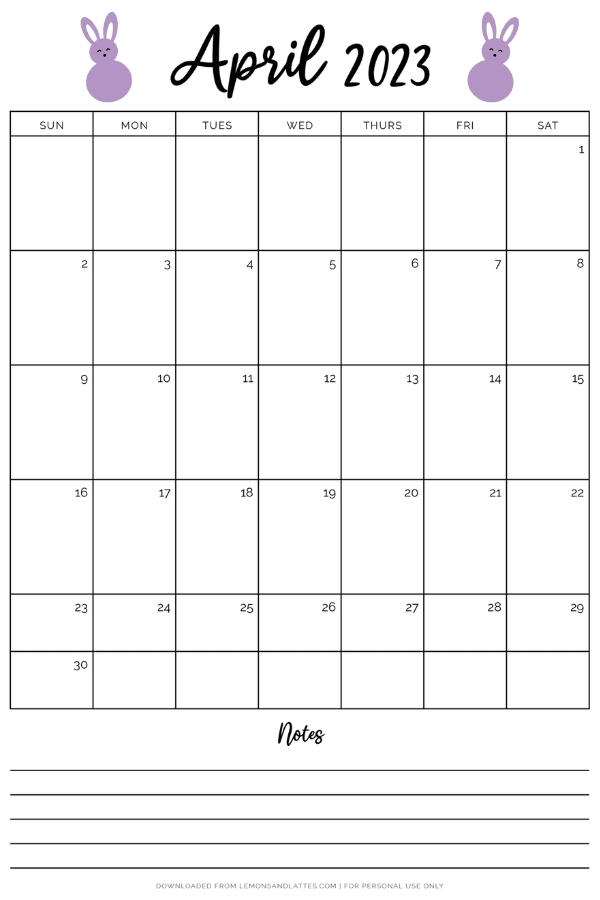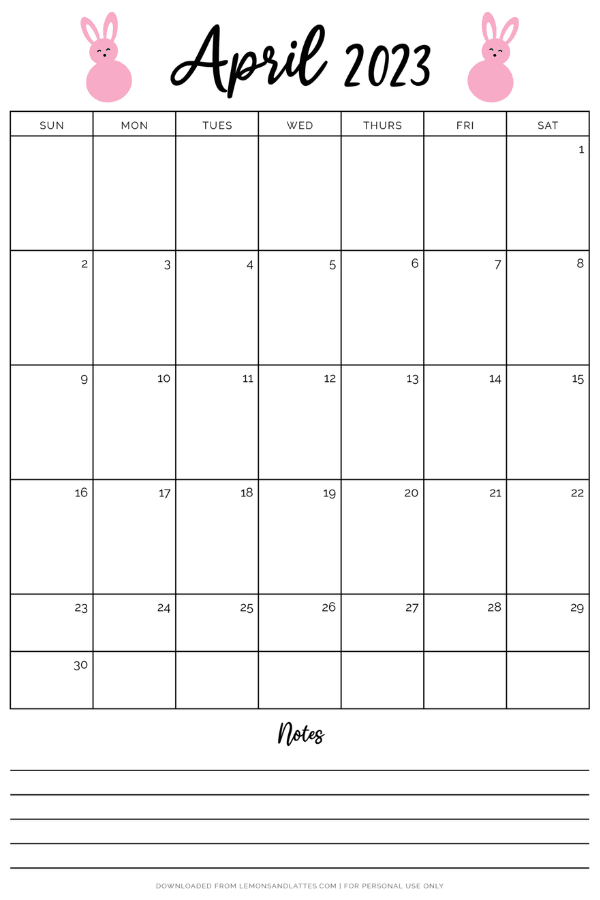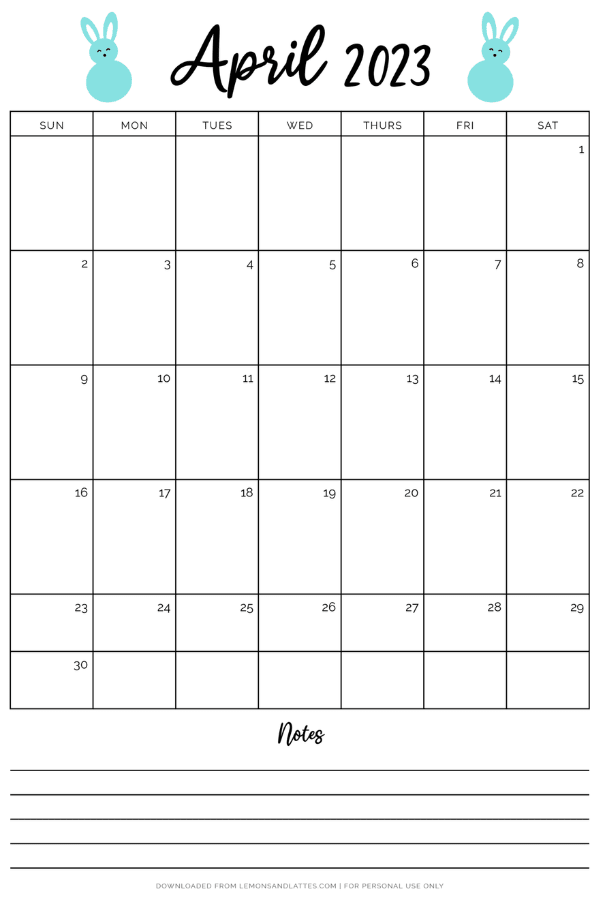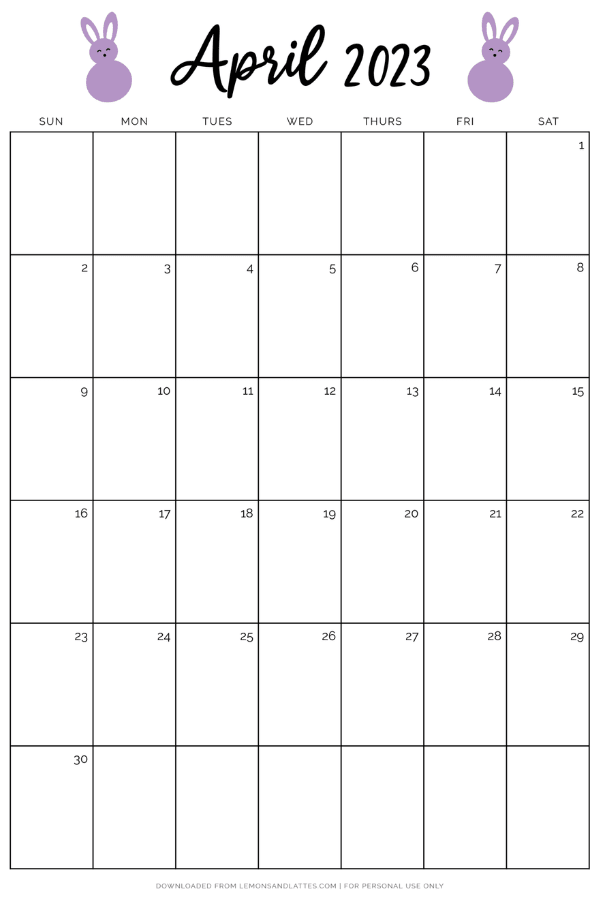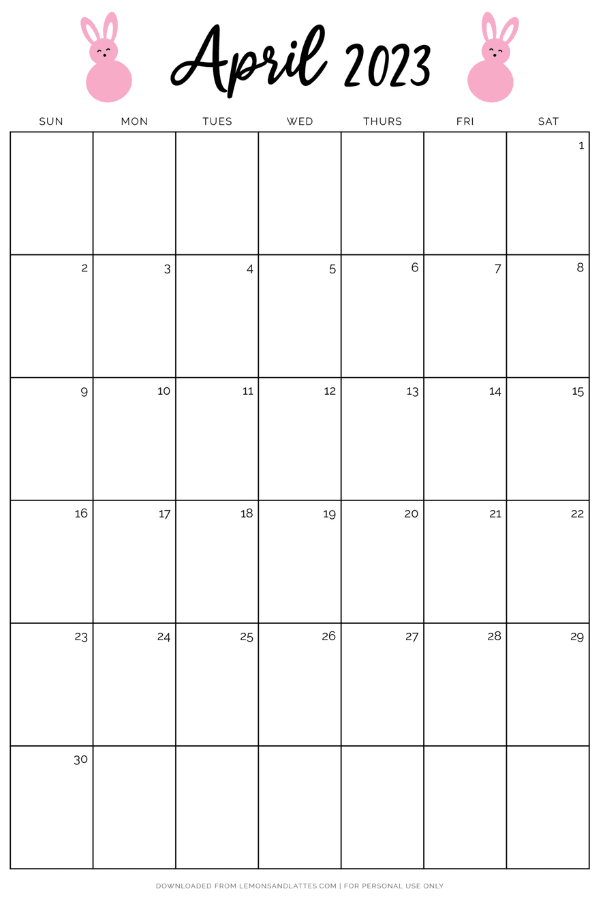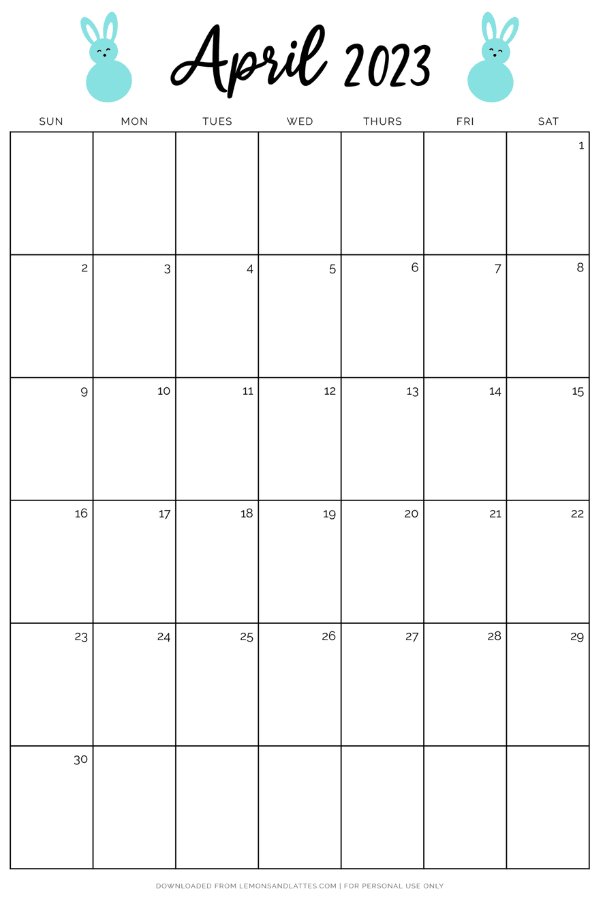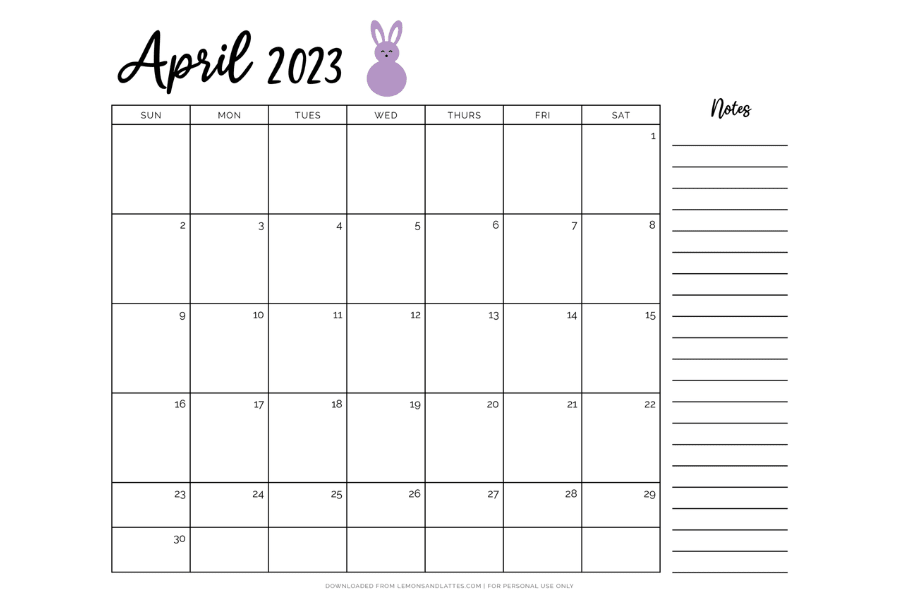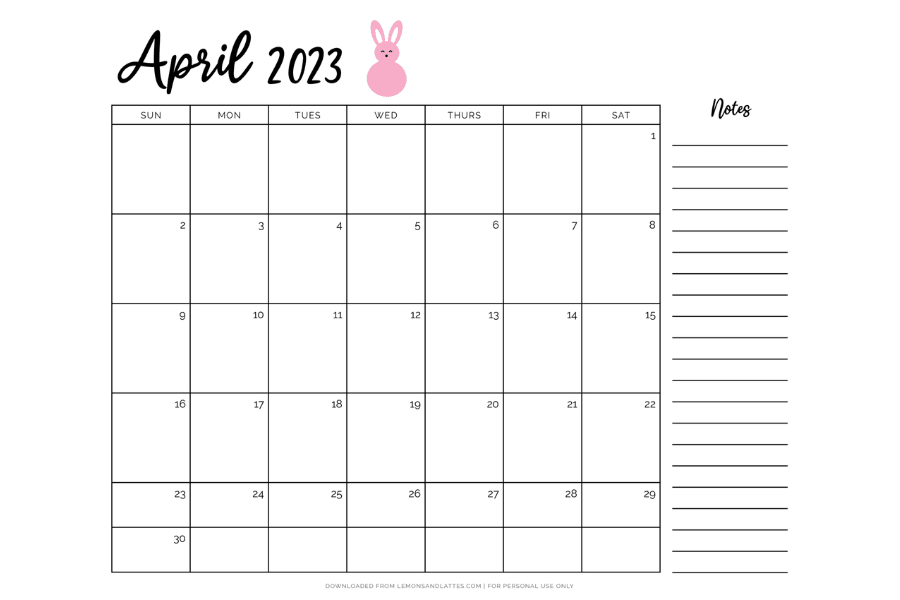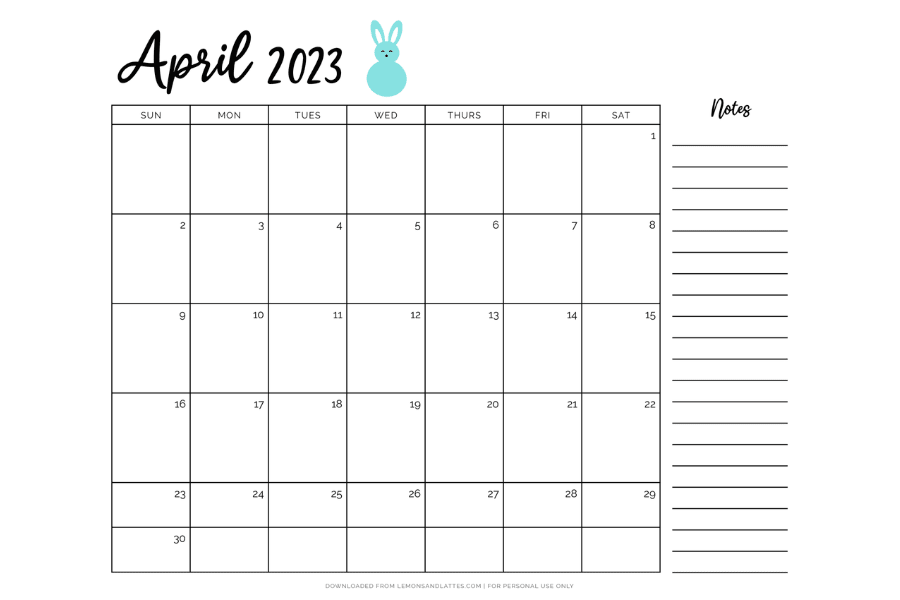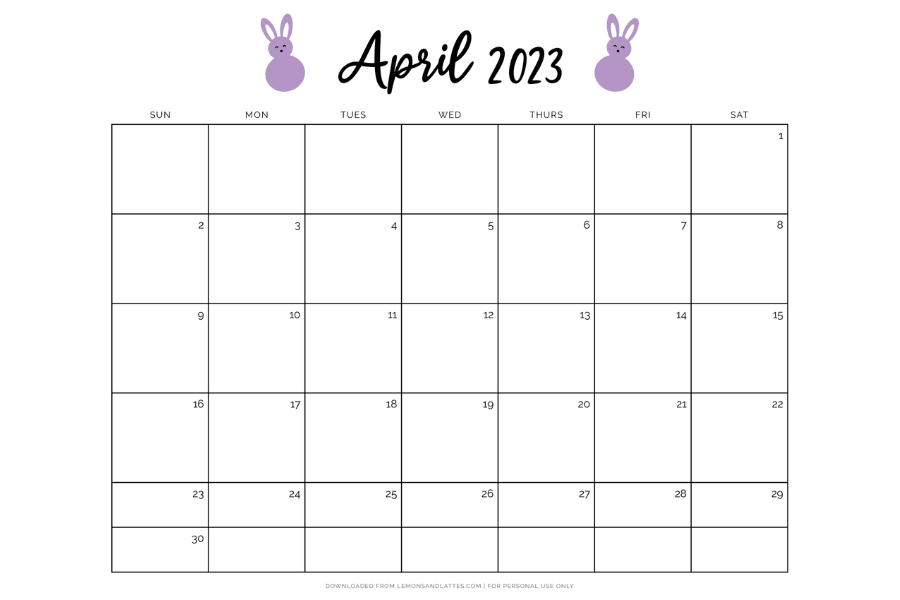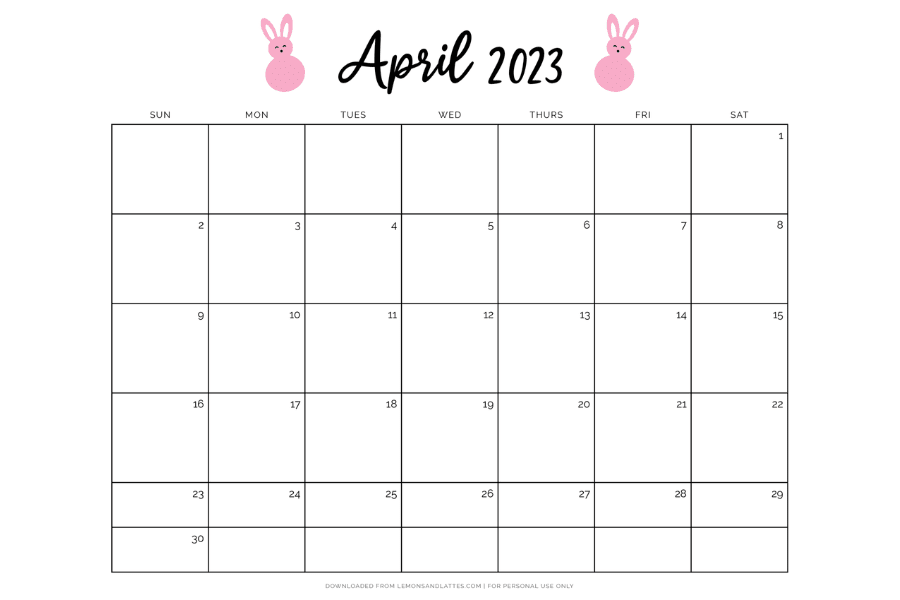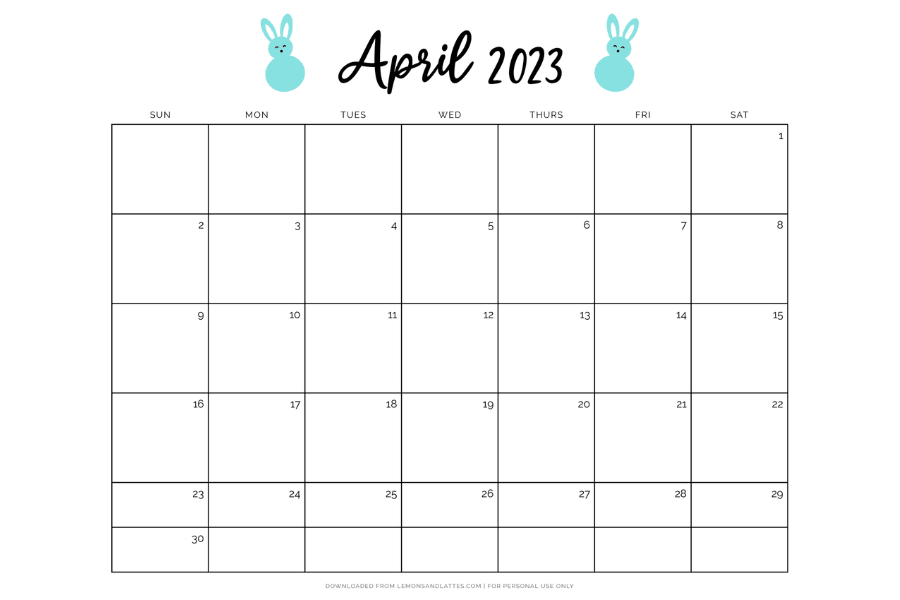 Polka dots with pastel colors
If you like polka dots, you'll love these. There are several different color schemes. They really remind me of Dippin' Dots for some reason!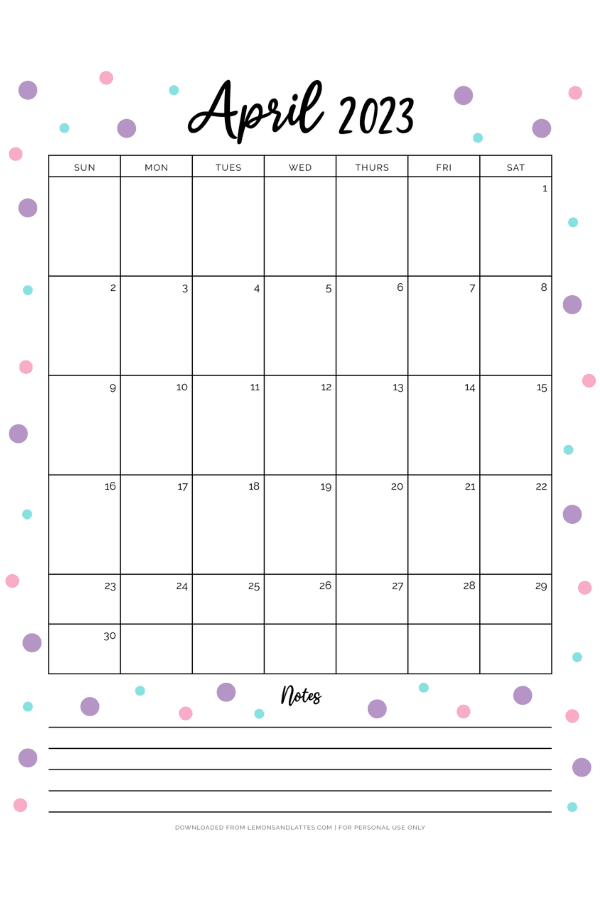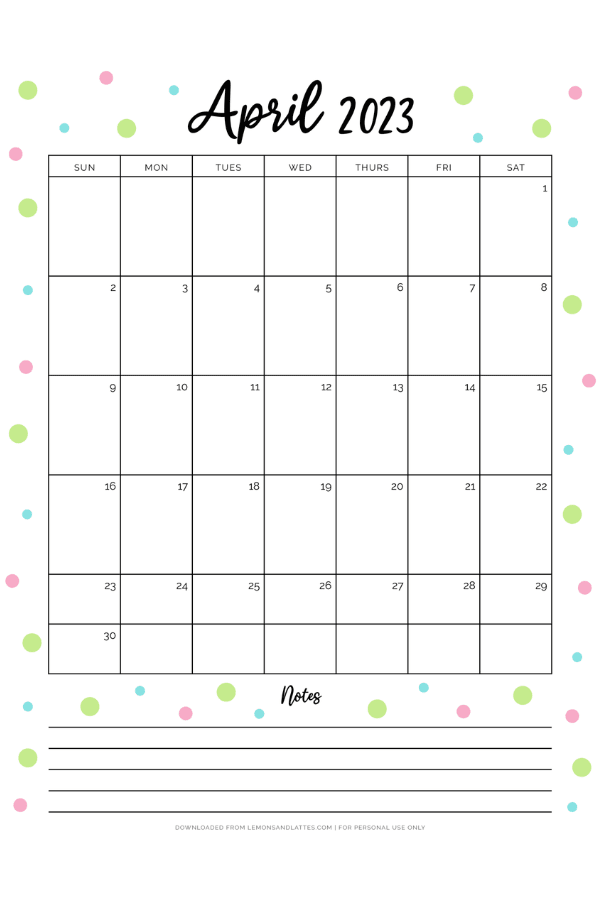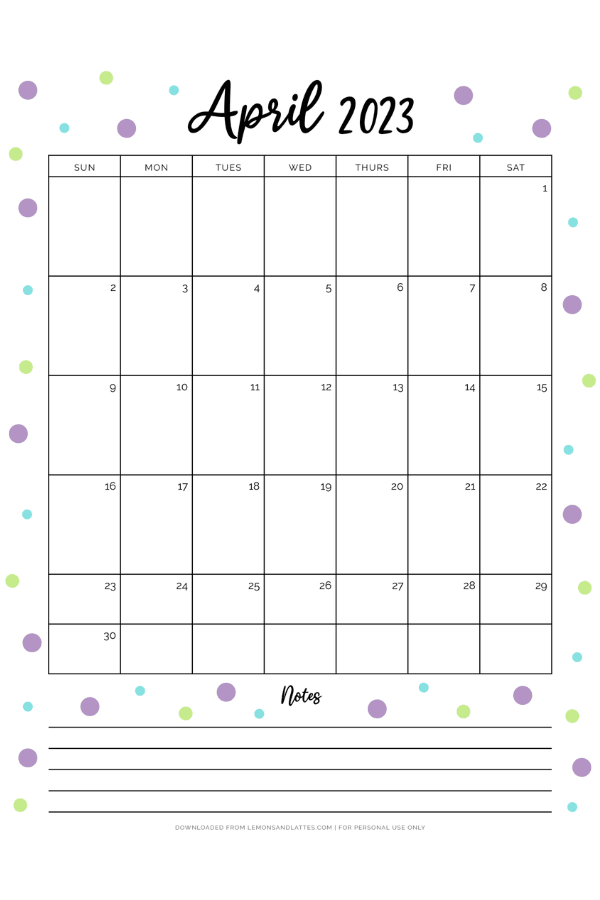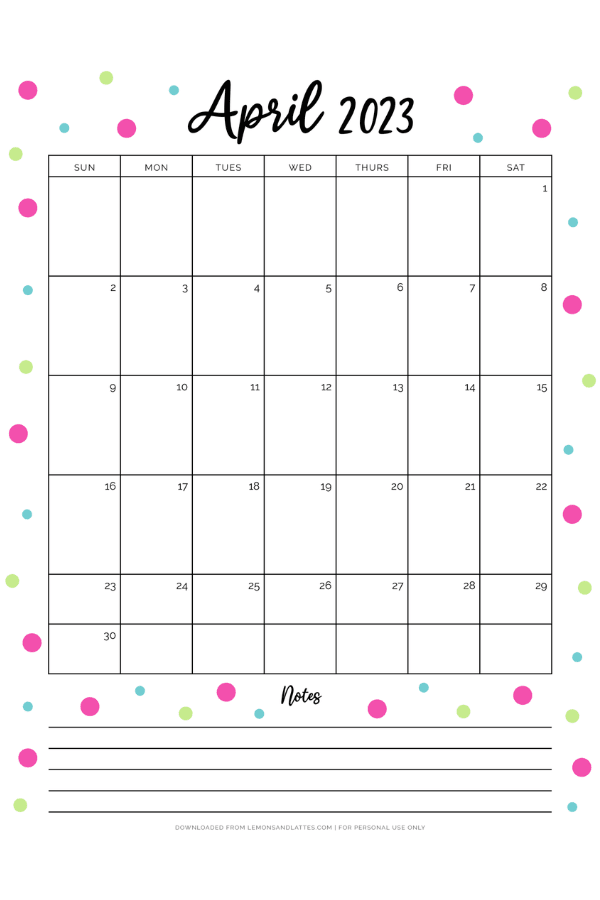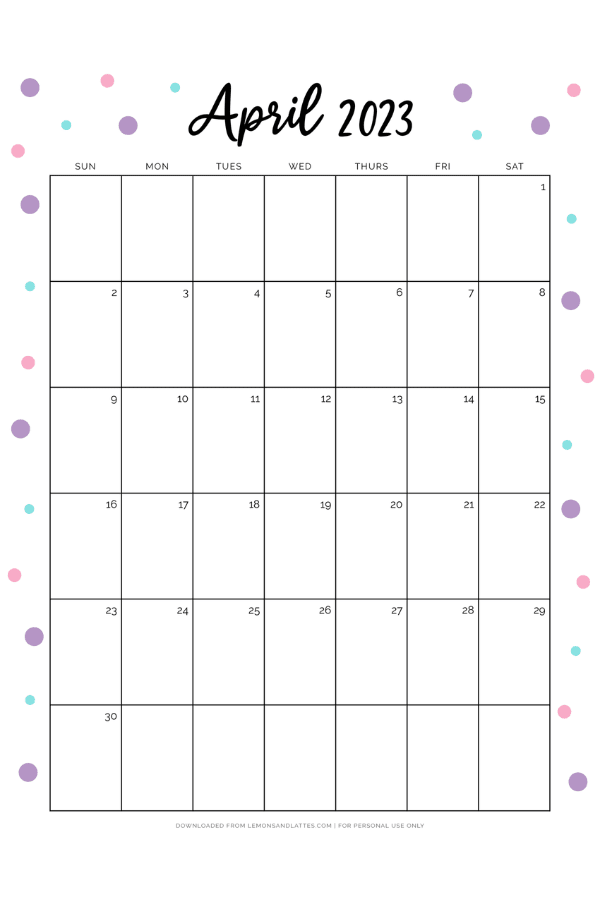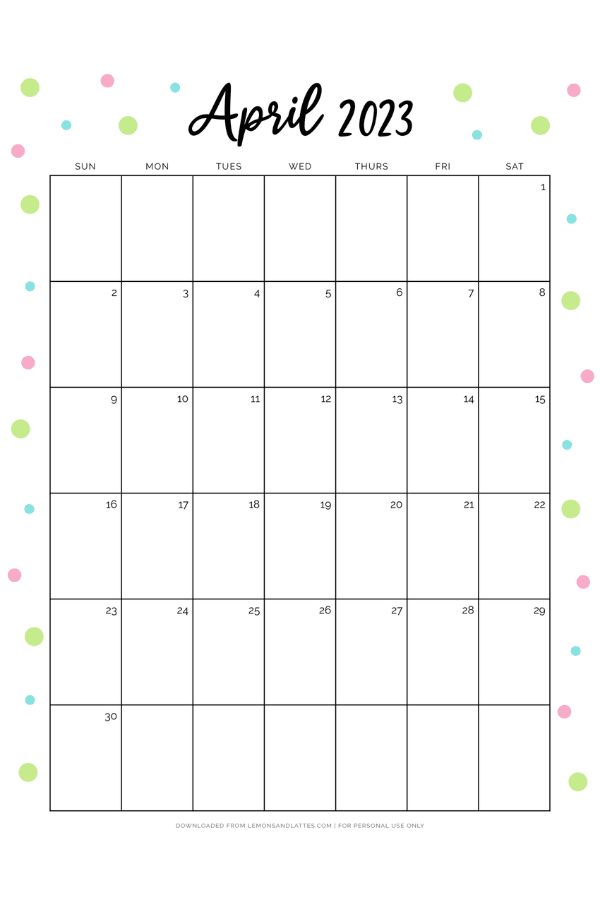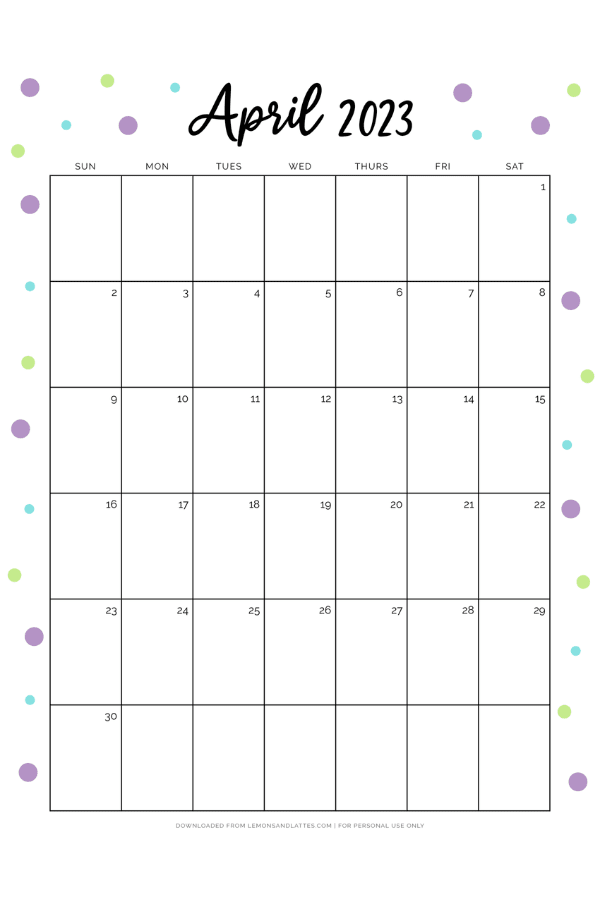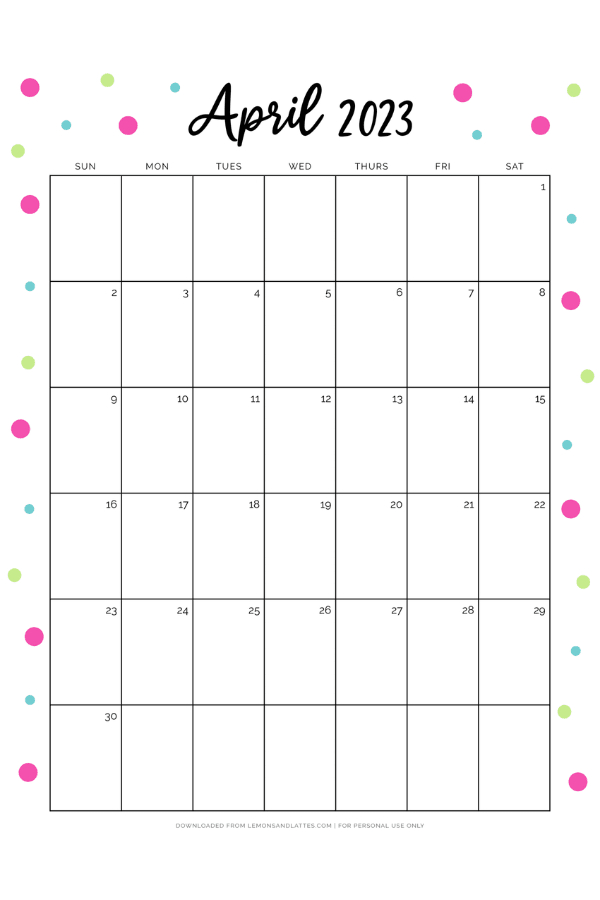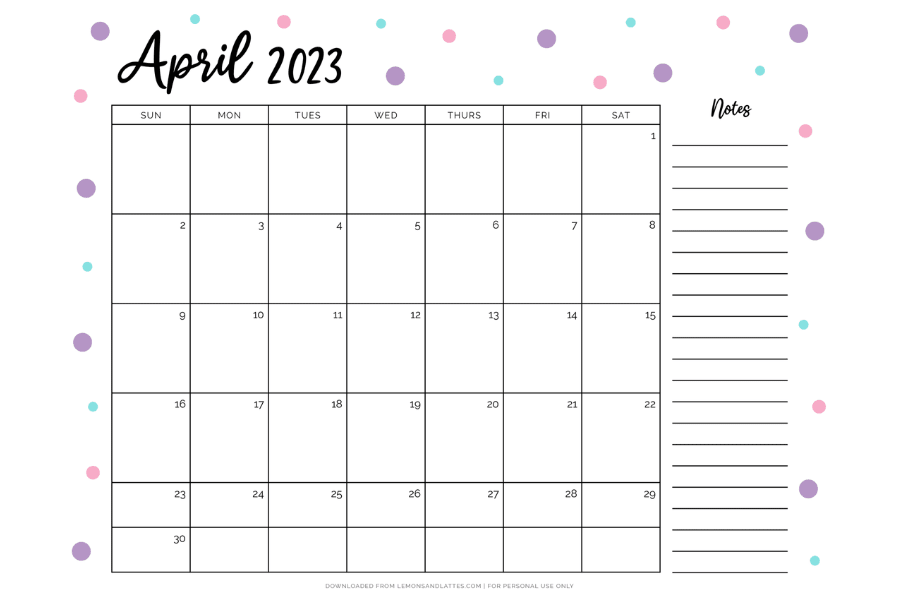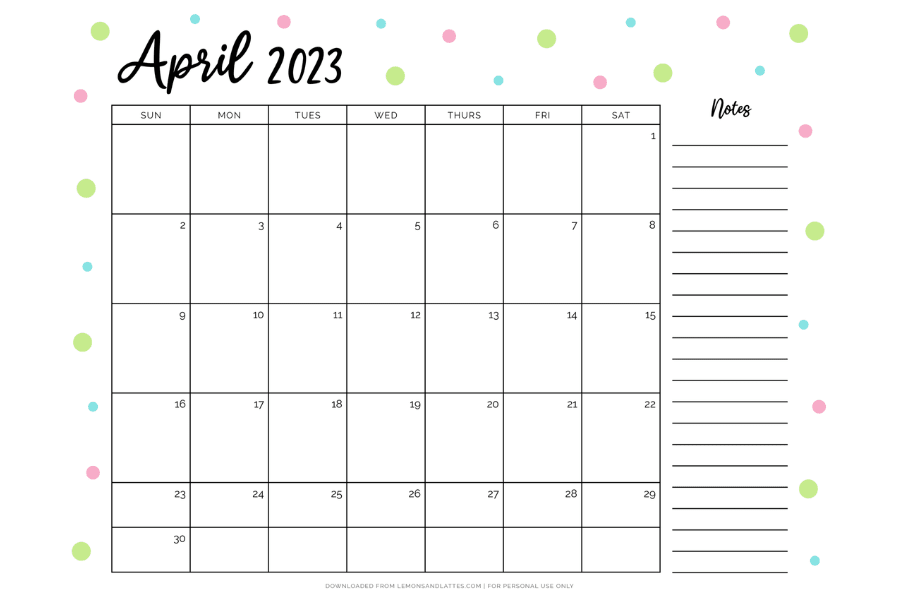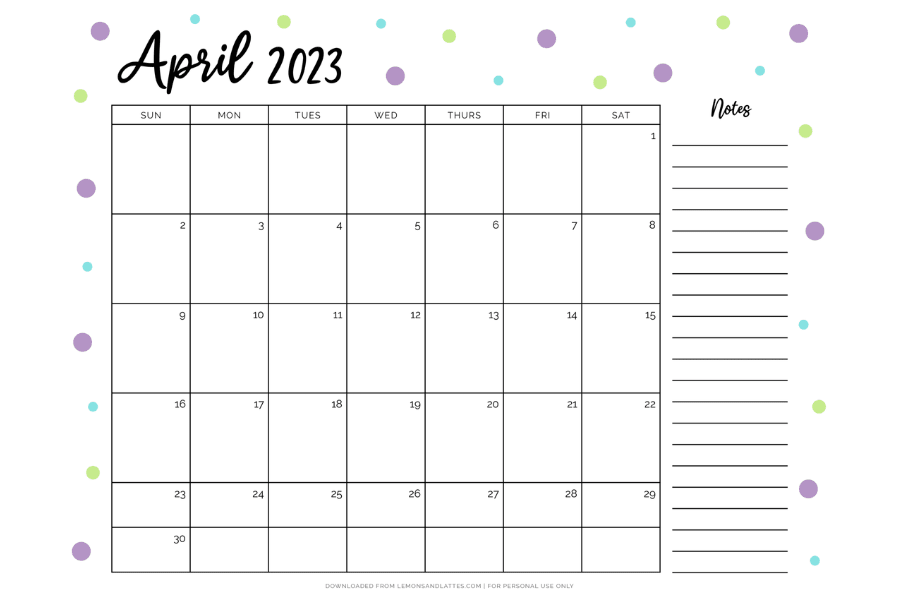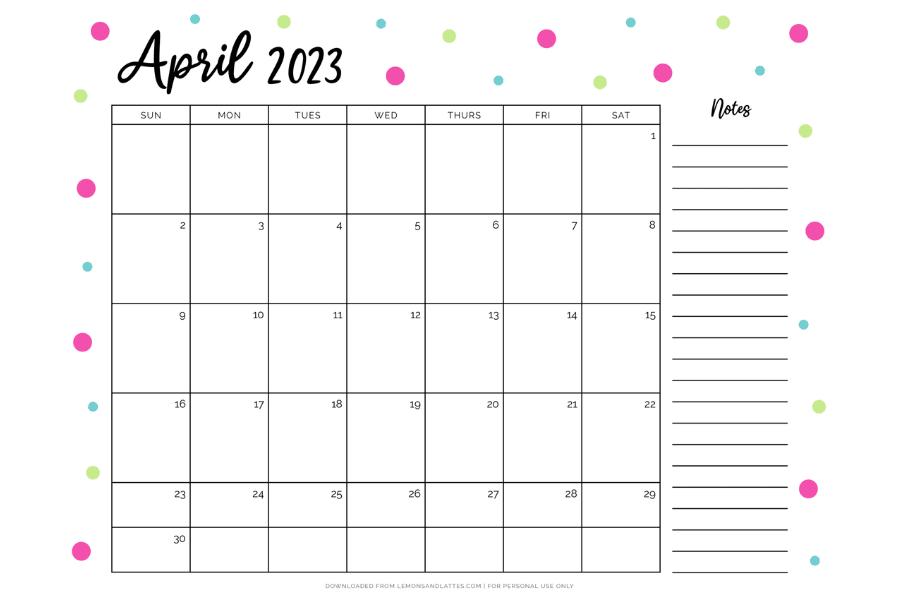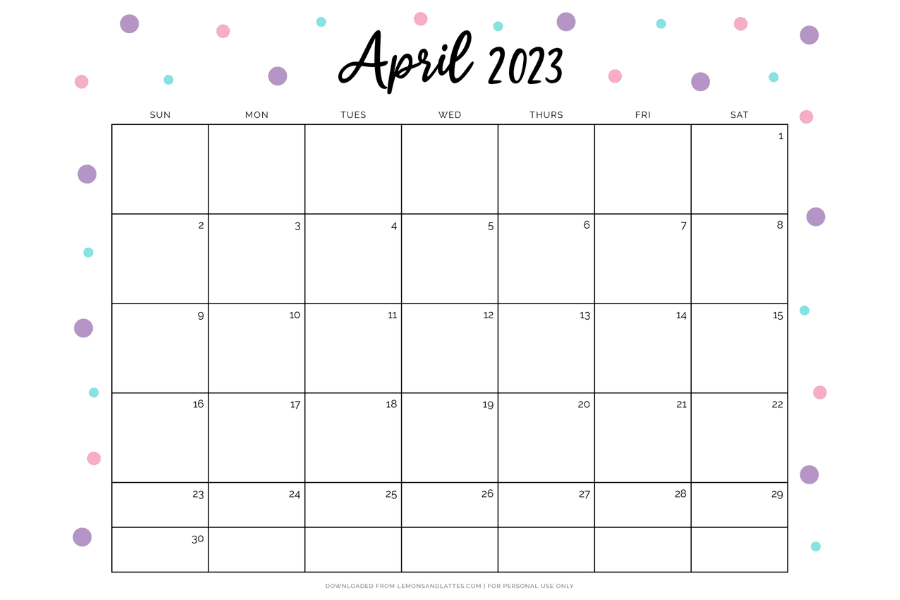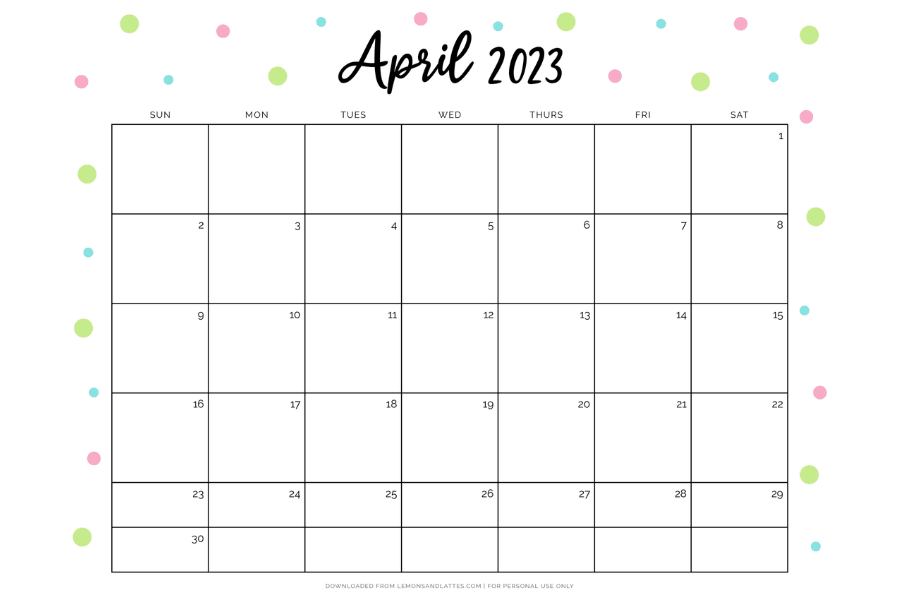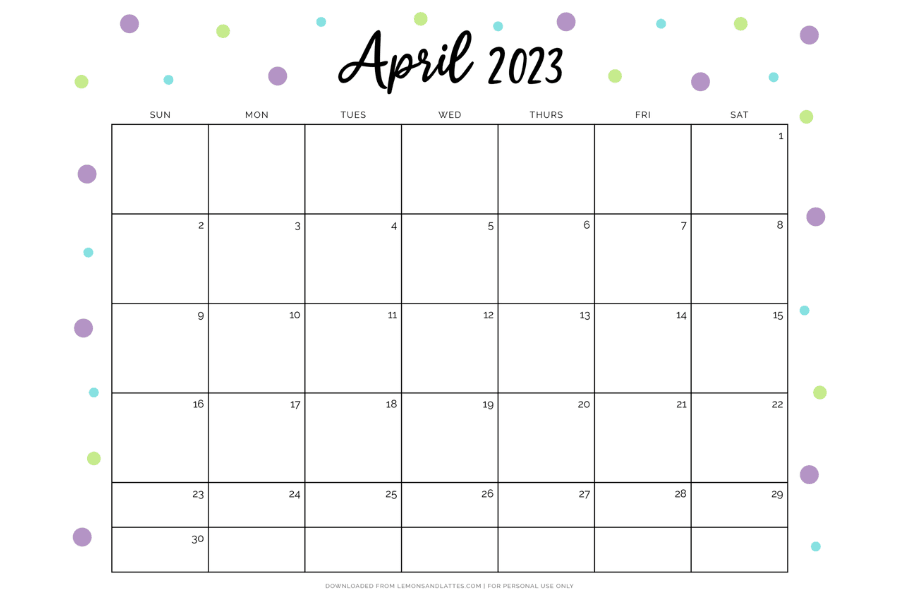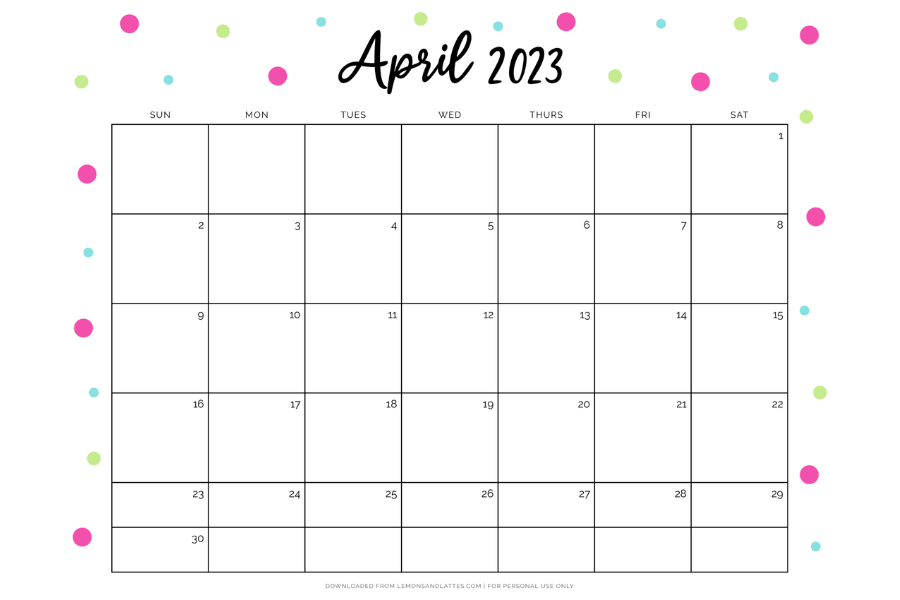 Pretty flowers
If you were hoping for a floral design, these have flowers with a variety of pretty colors ranging from pastel to a bolder pink.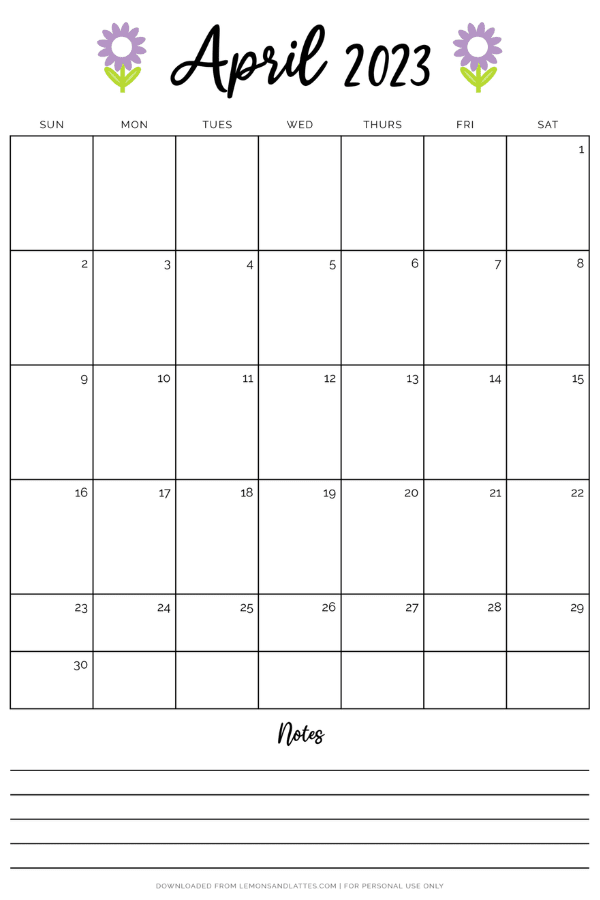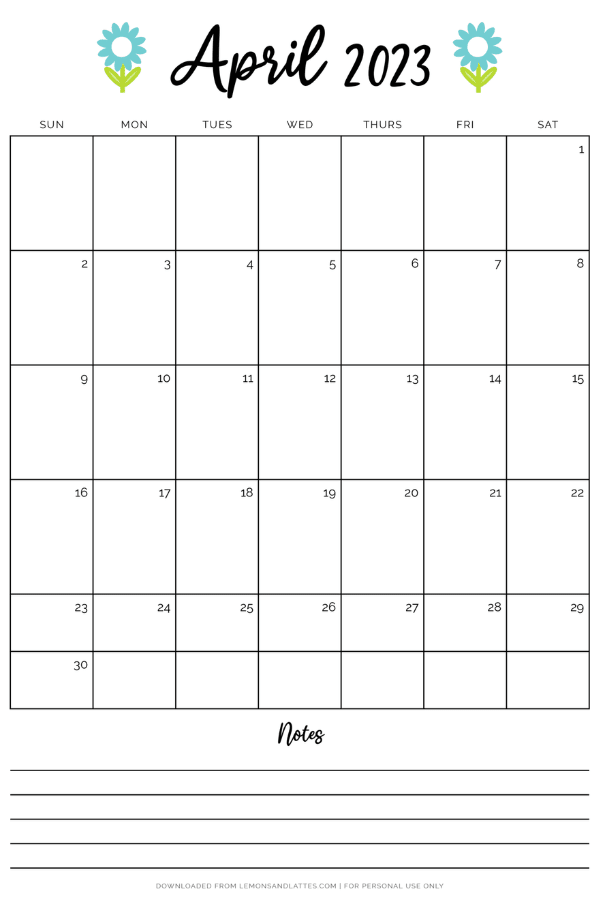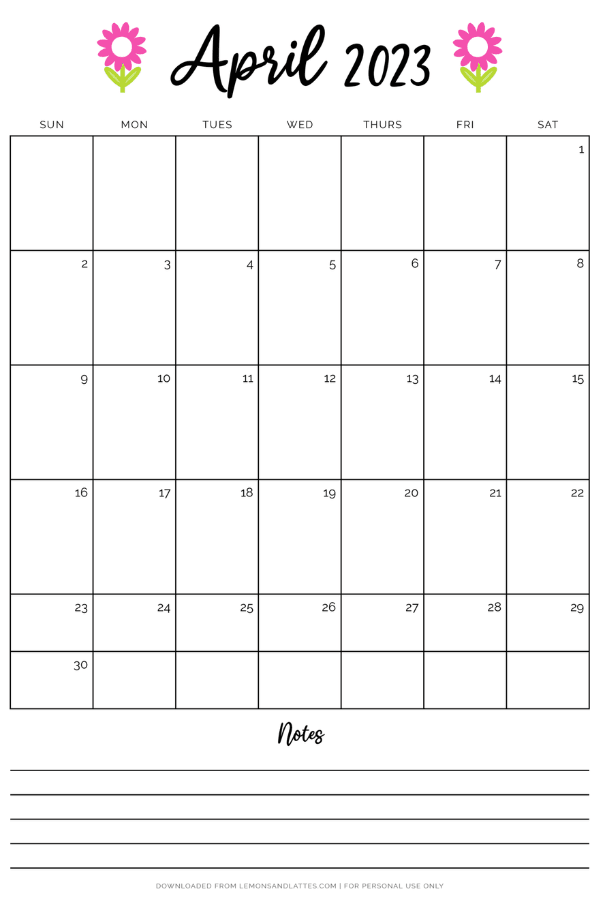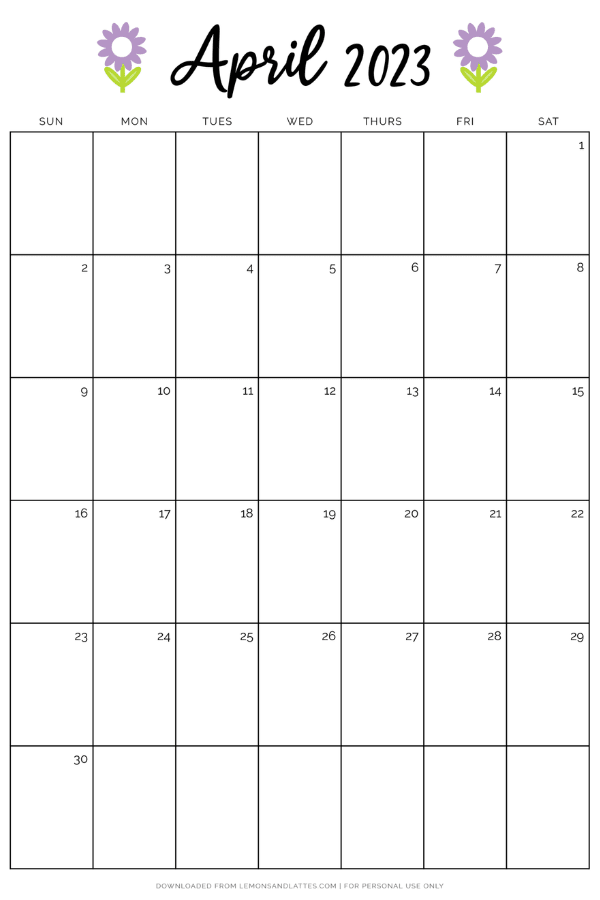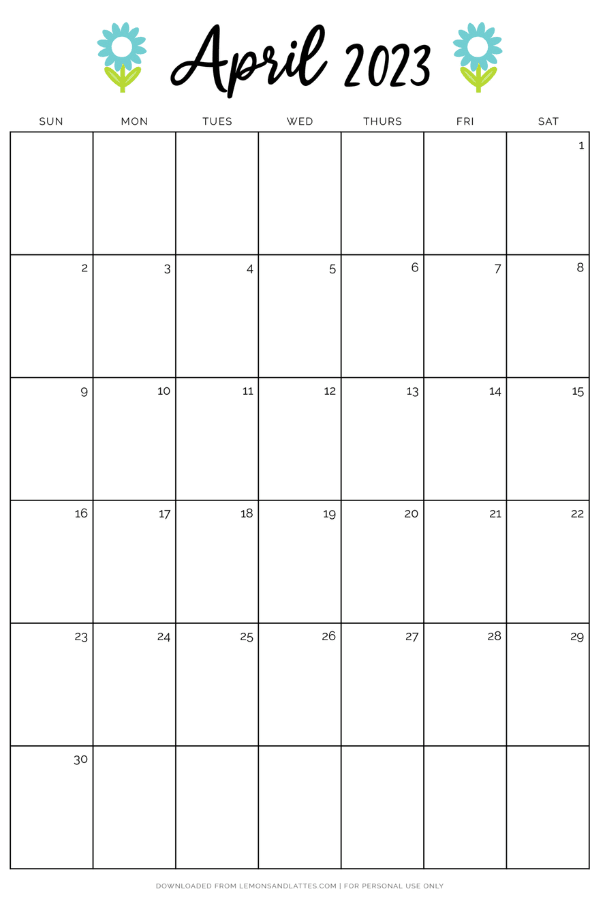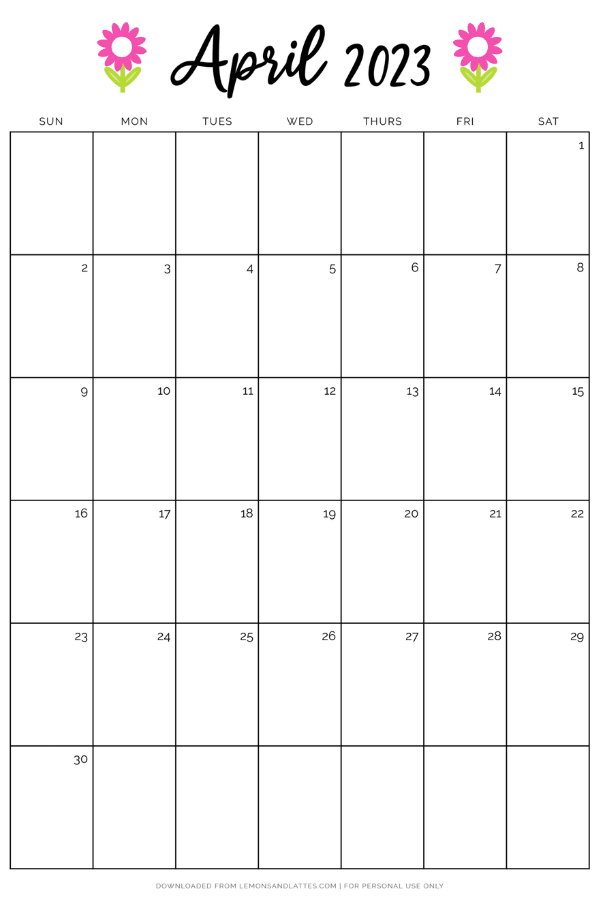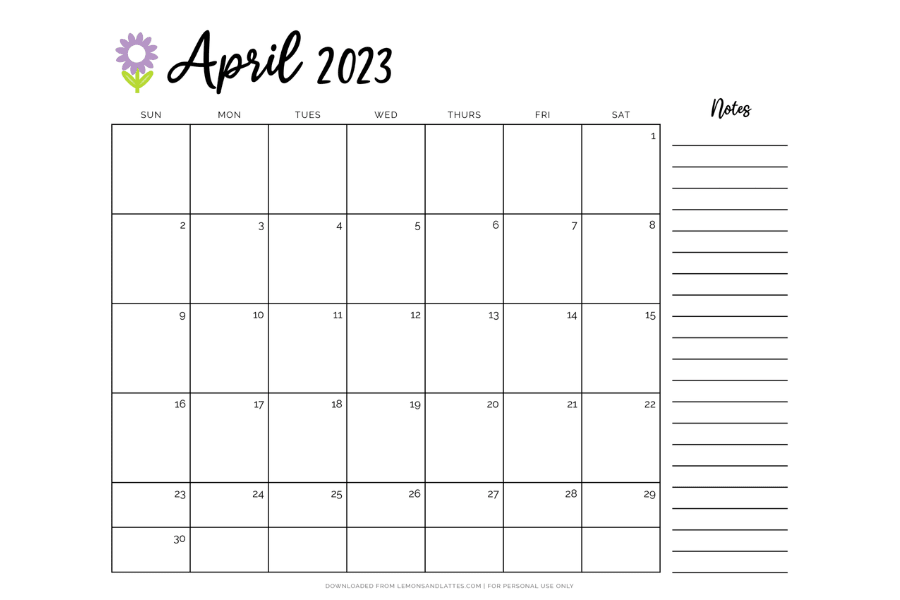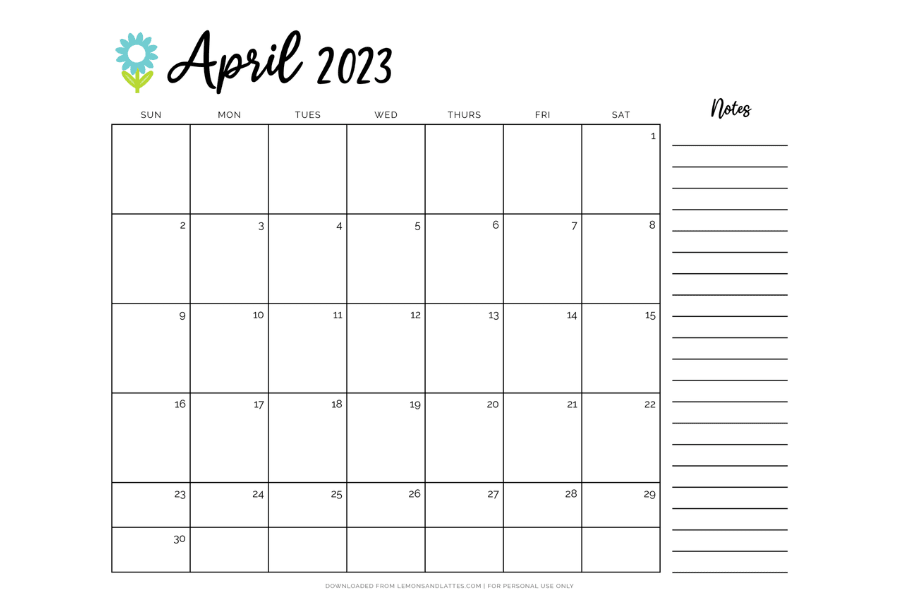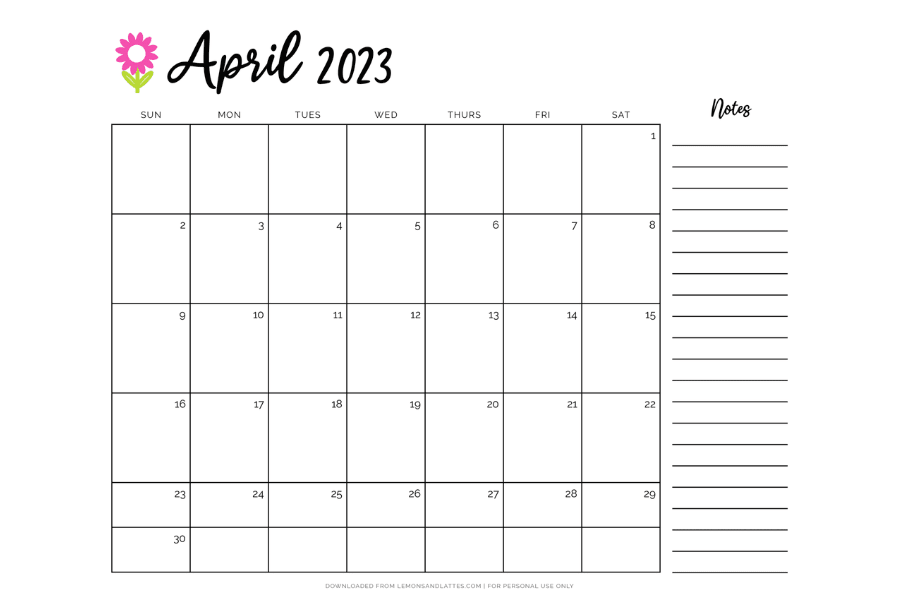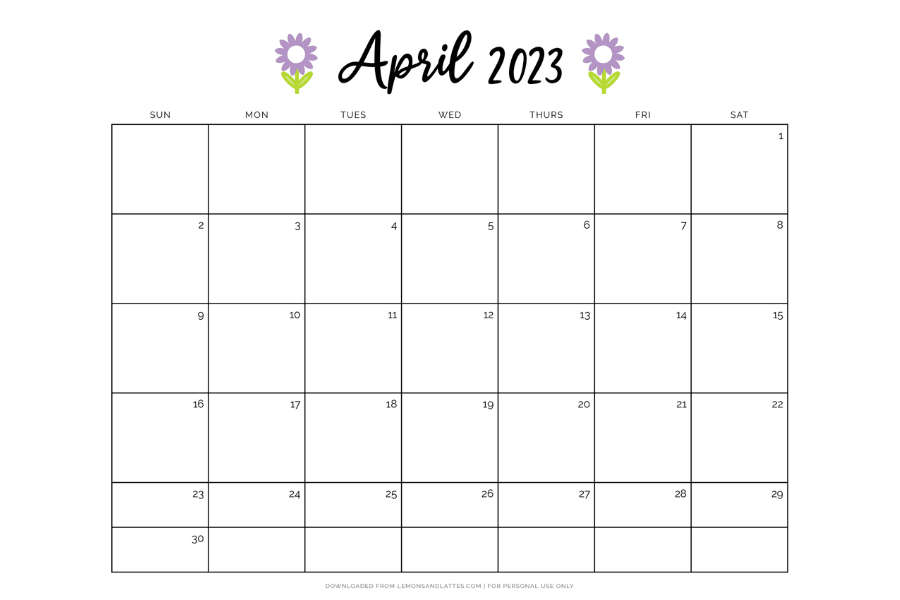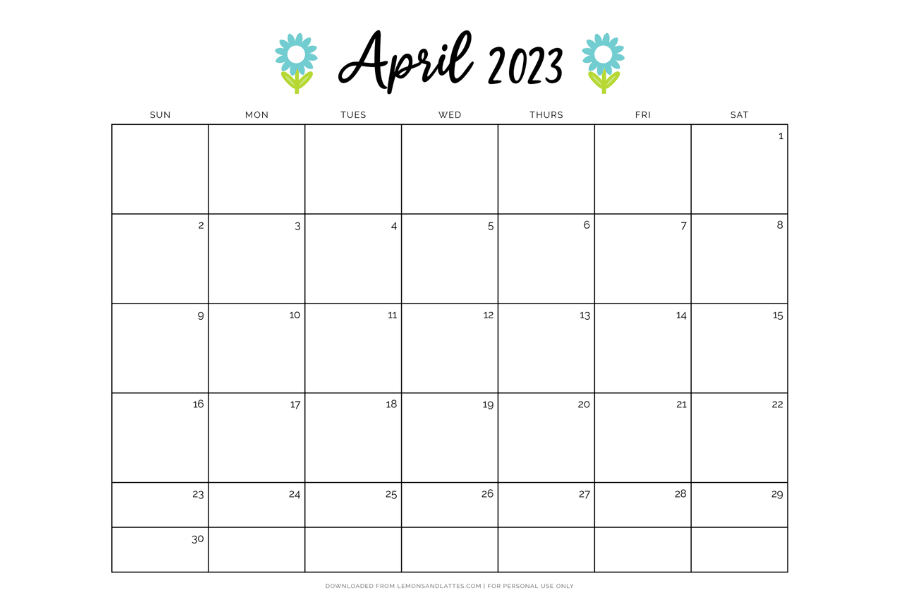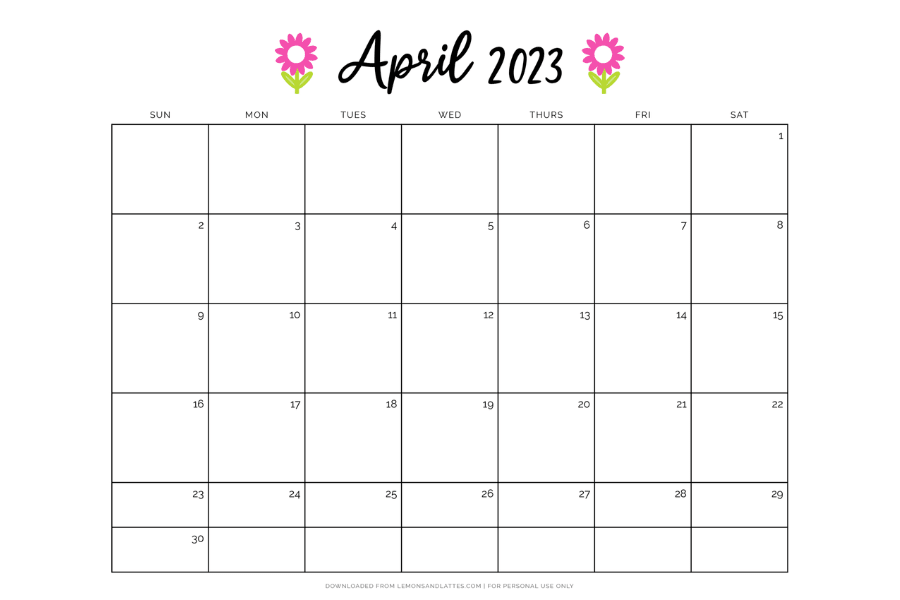 Cute hearts
You can't really go wrong with basic heart shapes. They are simple, but add the perfect pop of color to an otherwise basic design.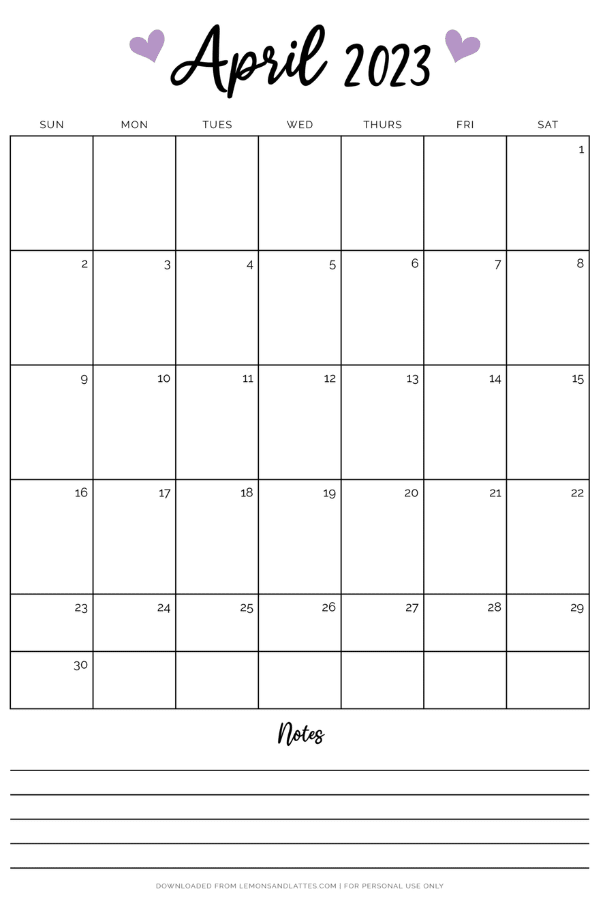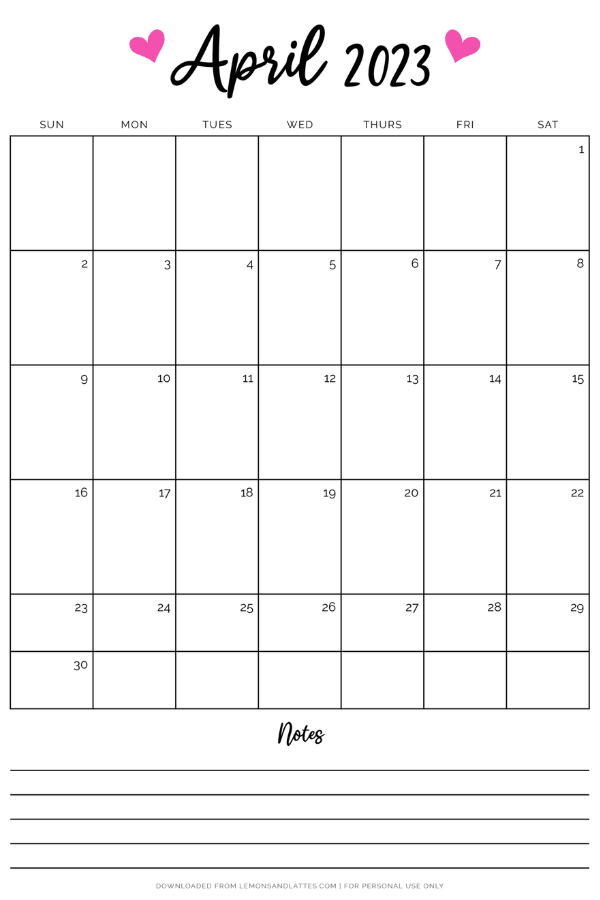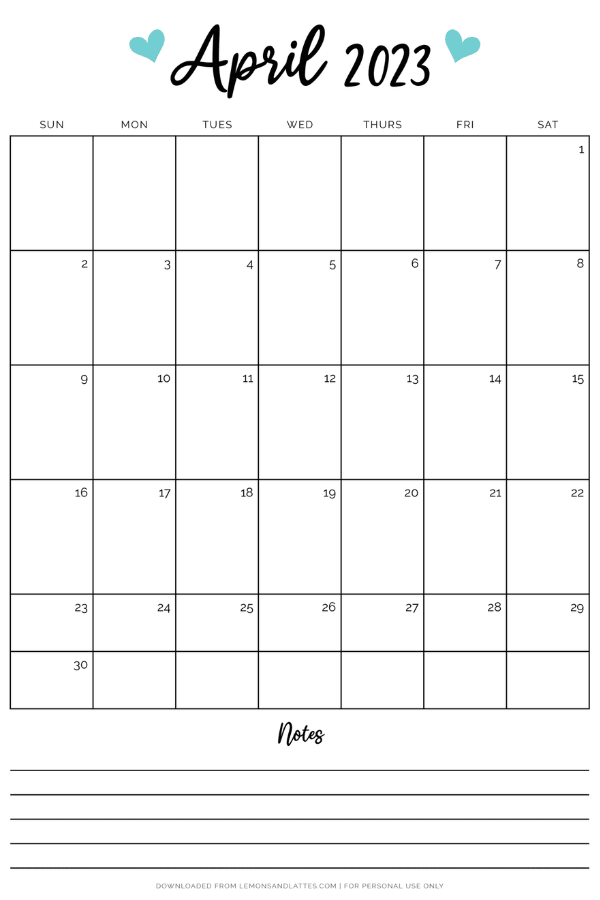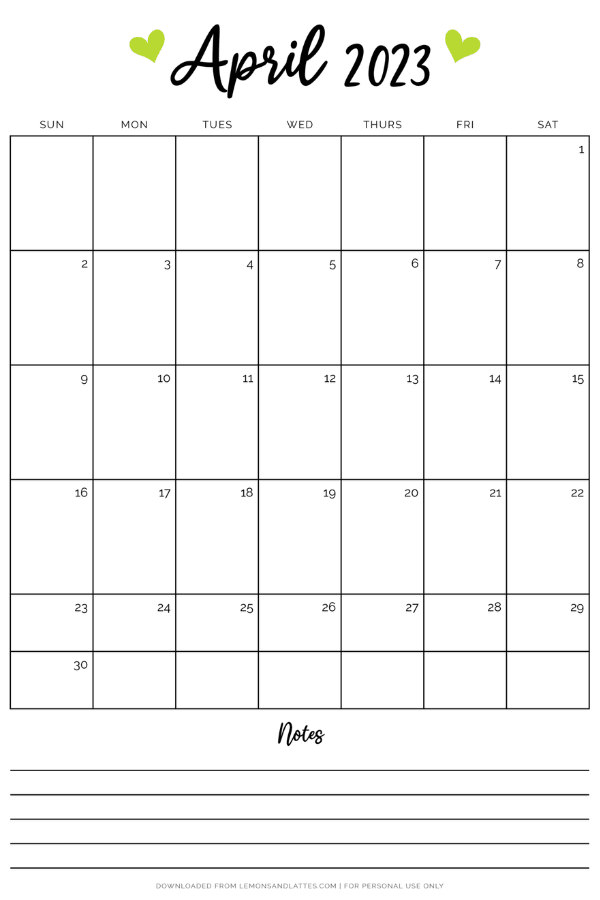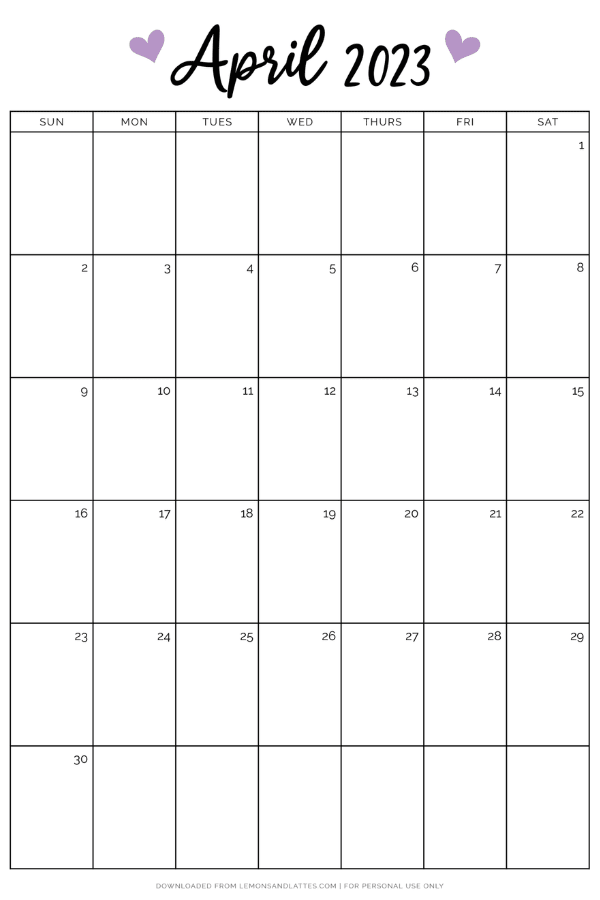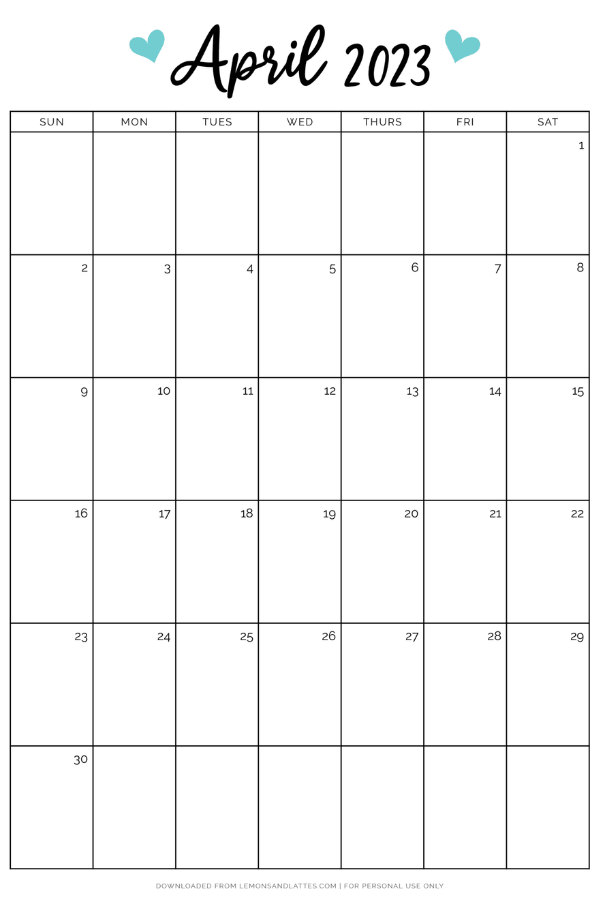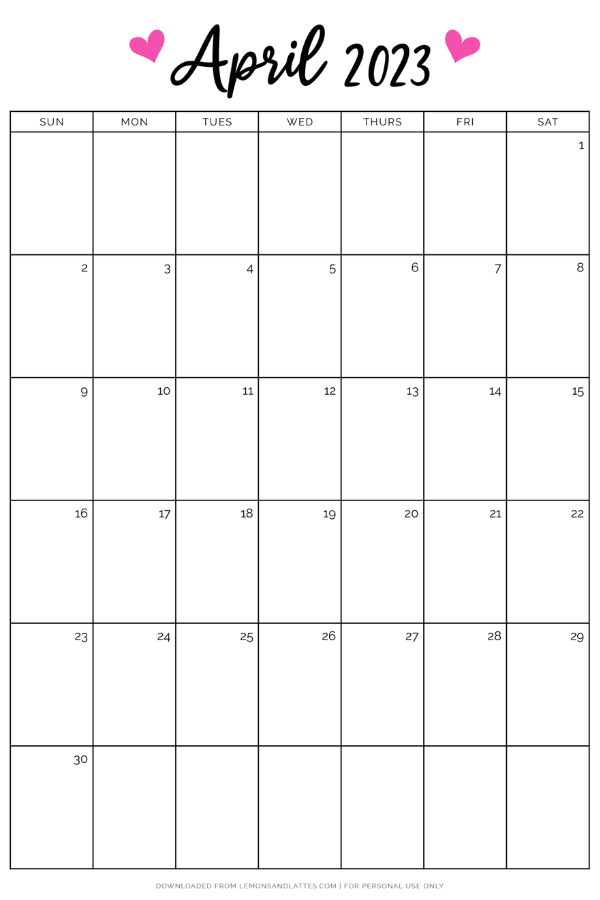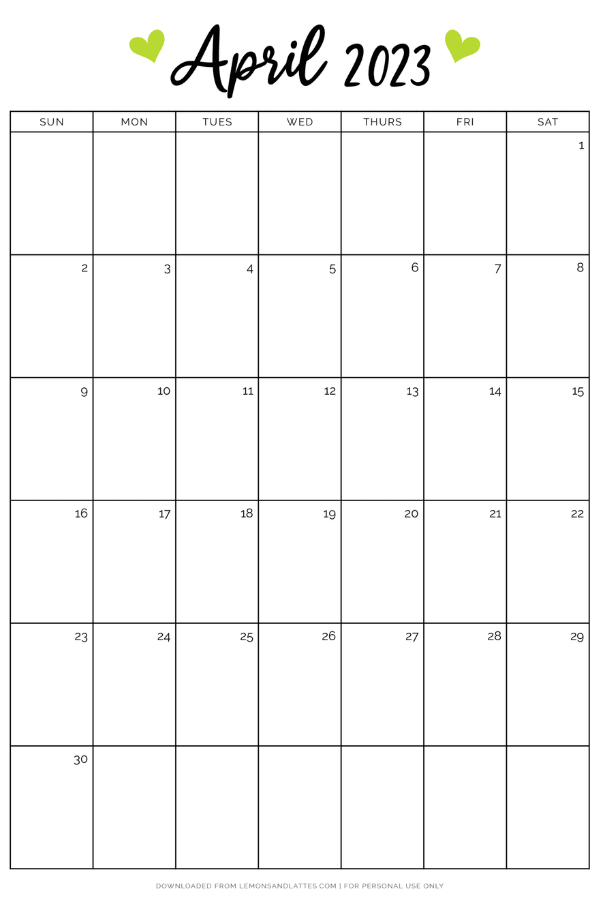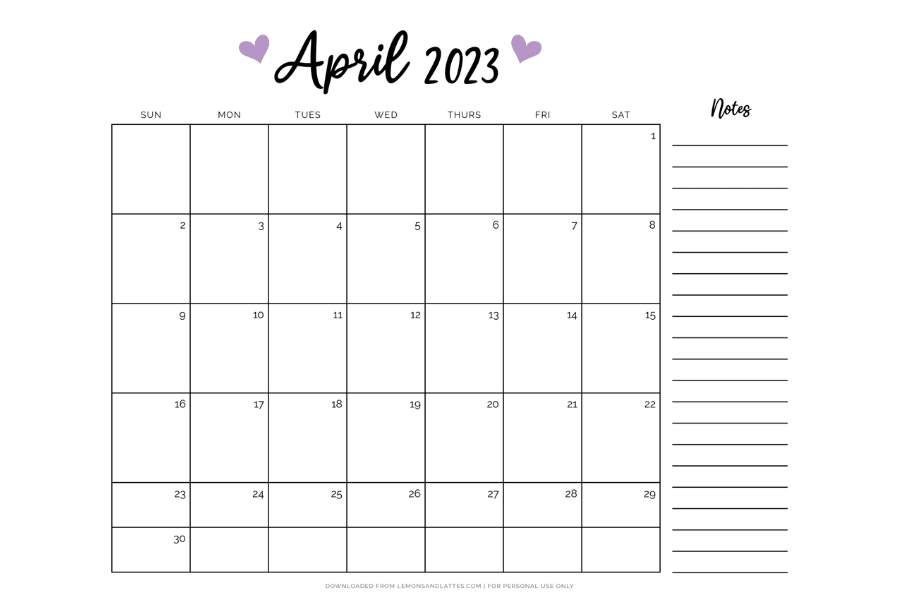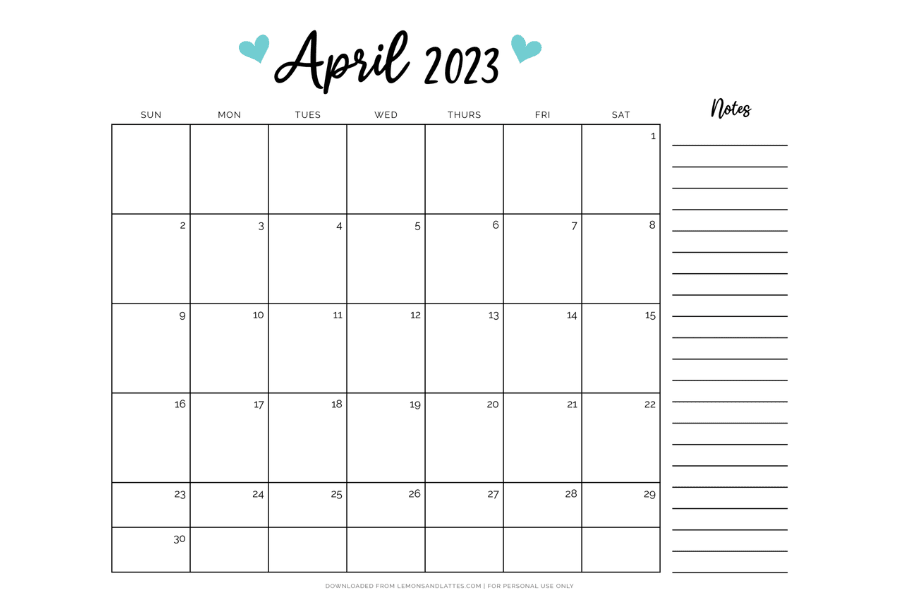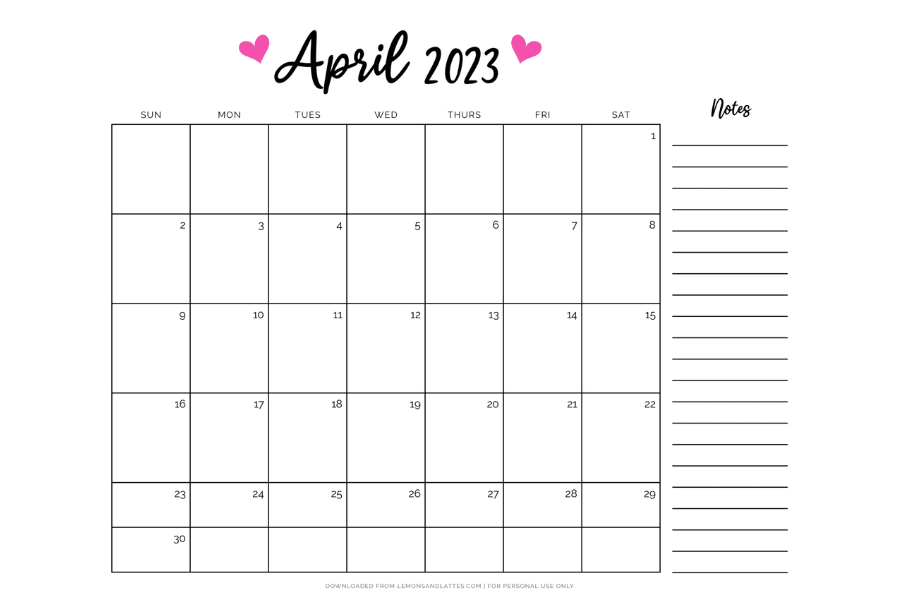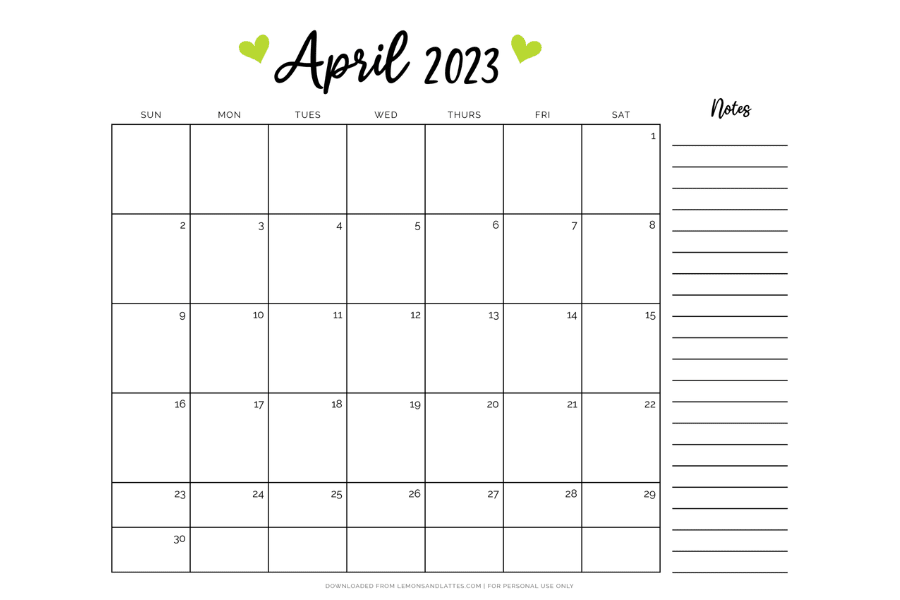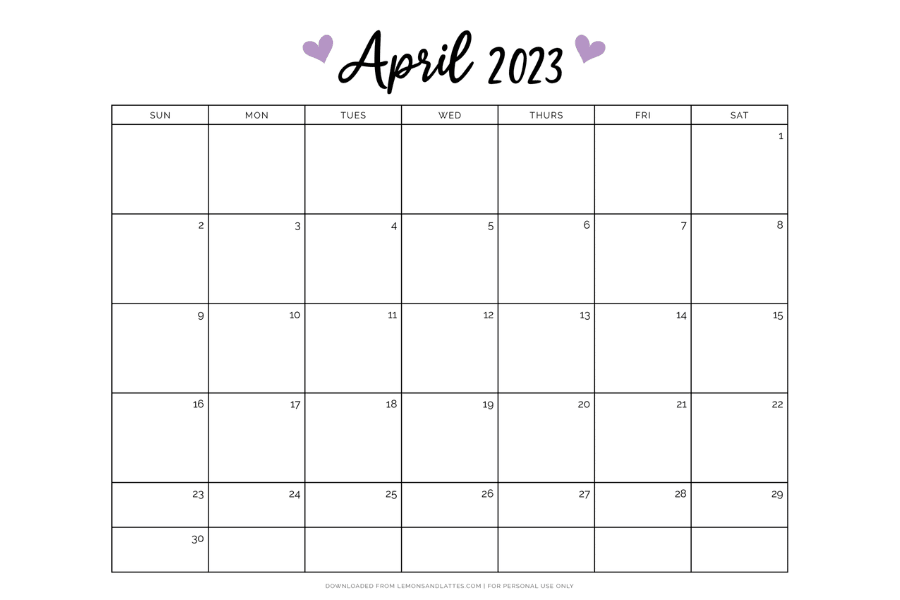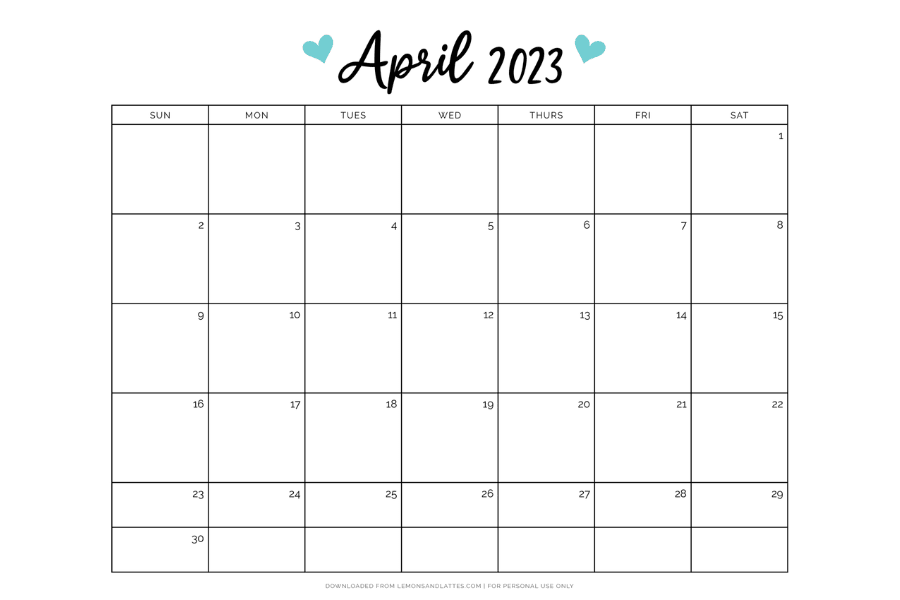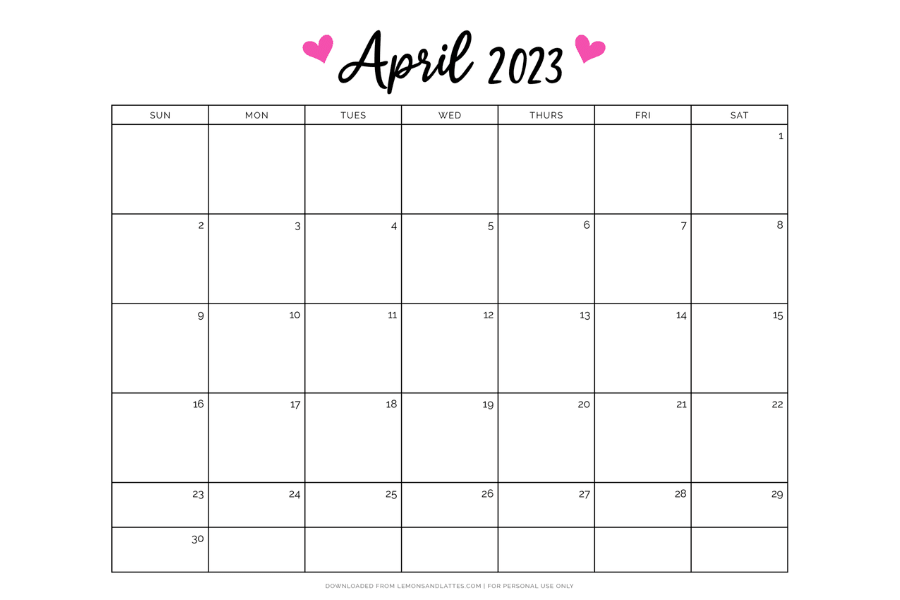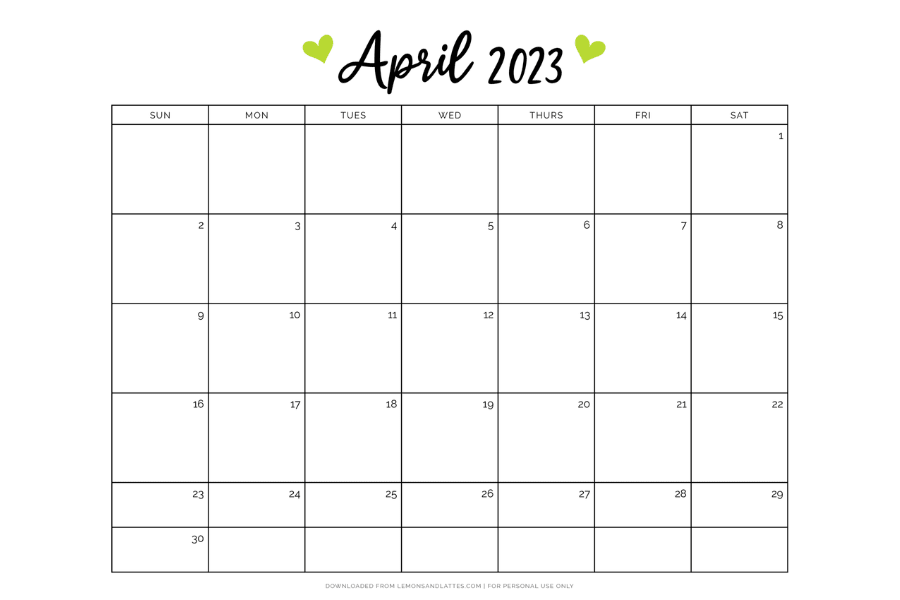 Alternating colors
If you like color, these may suit your style better!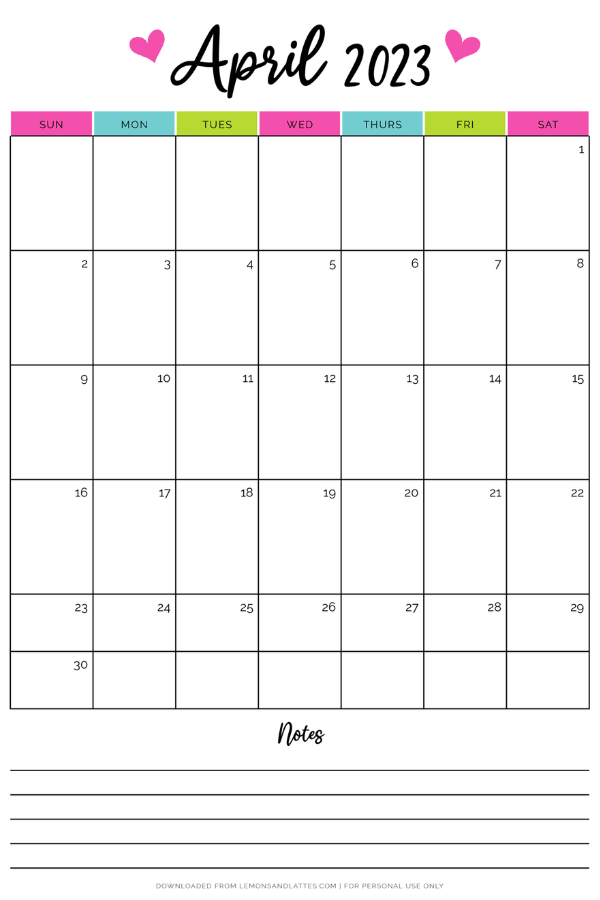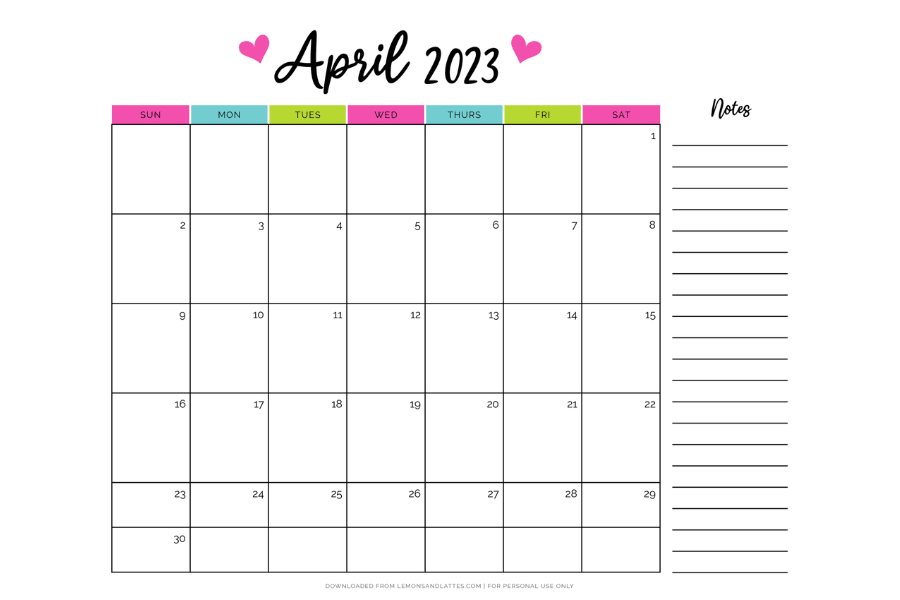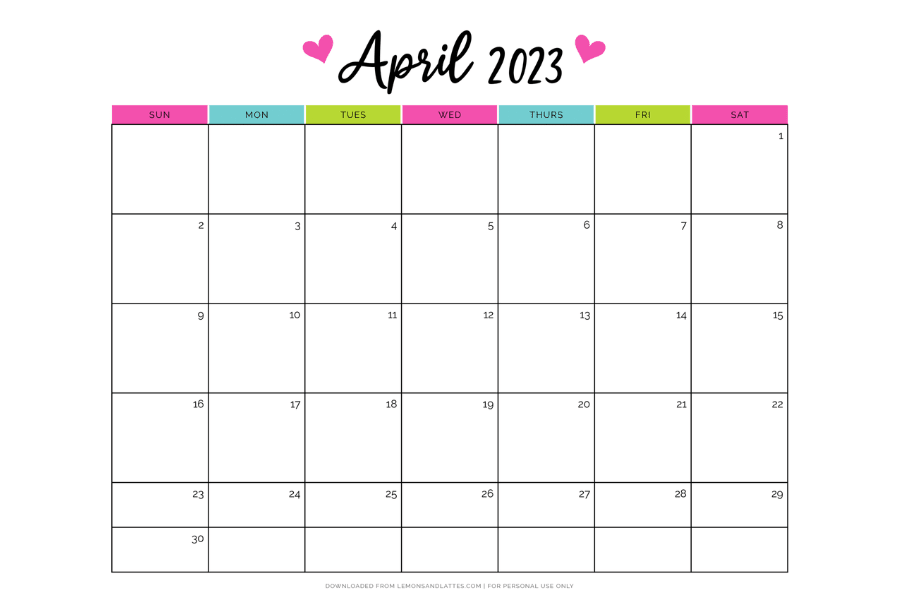 FAQs about the month of April
How many days are in the month of April?
There are 30 days in the month of April.
What is the official flower for April?
The main flower that comes to mind for April is the daisy. However, April actually has 2 birth flowers – Daisy and Sweet Pea.
What is the birthstone for April?
A diamond.
What is the zodiac sign for April?
The main zodiac sign for the month of April is the fire sign, Aries. But if your birthday falls on April 20th or after, then your sign is Taurus.
What are some of the events that take place in April?
Some of the major events that take place in April include April Fool's Day, Easter Sunday, Tax Day, and Earth Day.
So be sure to laugh plenty, have fun, pay your taxes, and appreciate the Earth!
---
These cute printable calendars are a great way to stay organized and help make sure that you don't skip ANY important events.
With 72 different designs that range from minimalist to Easter-themed with bunnies and eggs, hopefully one of these captures your eye.
They come in both vertical and horizontal formats so they're a great tool to stick on your fridge or add to a planner or binder.
And, they are all in PDF format for easy downloading and printing.