This post may contain affiliate links. Please read my disclosure for more info.
Do you ever feel like your mind is constantly in overdrive?
It can be incredibly overwhelming when there are a million and one things you know you need to get done.
As someone who is fairly easily overwhelmed, that's exactly why I love making lists!
Below you will find 50 free to-do list printables to help you make some too!
If you like these printables, you may also like:
To-do list printables
Download and print your favorites! They're all completely free for personal use.
There are quite a few designs and layouts to choose from. Included are double columns and single columns.
There are also weekly templates with checklists that are divided by the days of the week. Pay close attention to these as there are both Sunday and Monday starts. Choose the version you prefer.
All templates are in US Letter Size. If you'd like these printables to be a different size, this tutorial will walk you through how to do this yourself – It's very simple!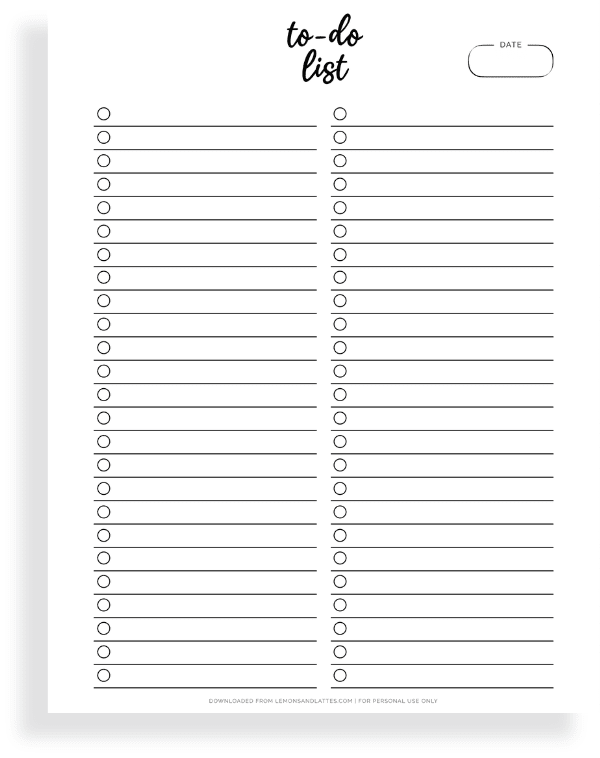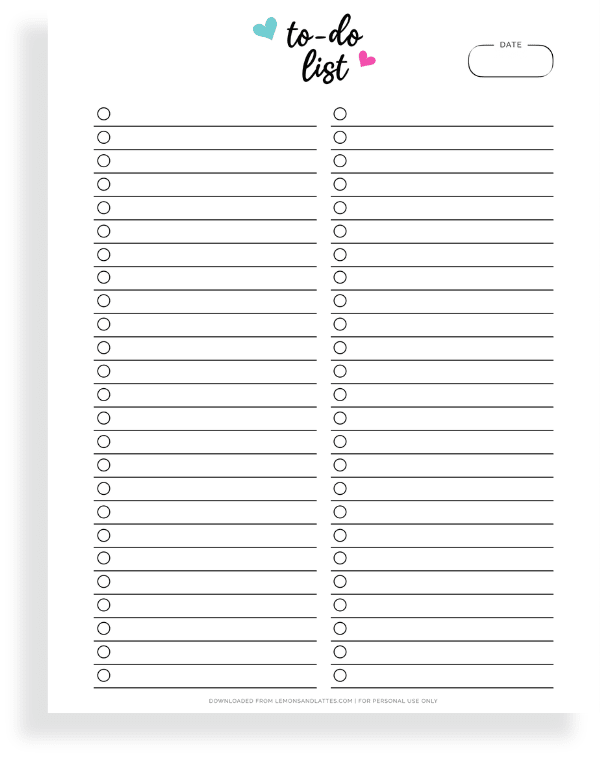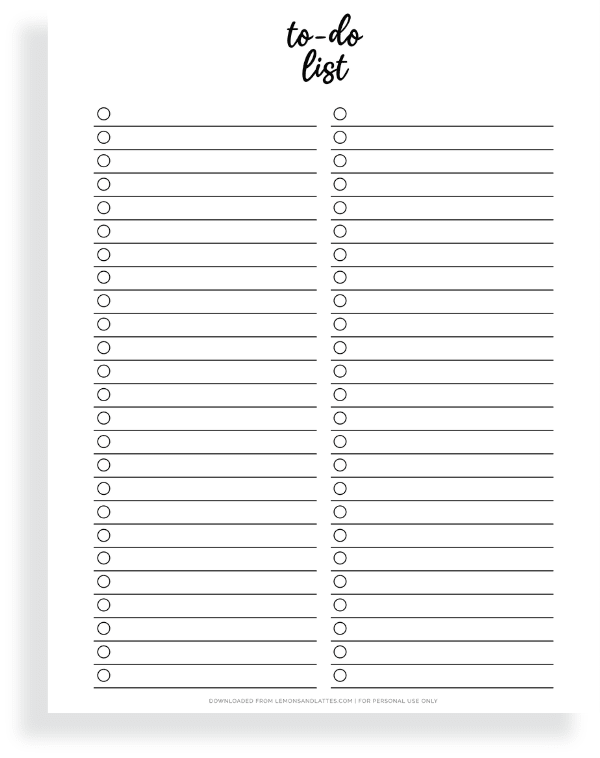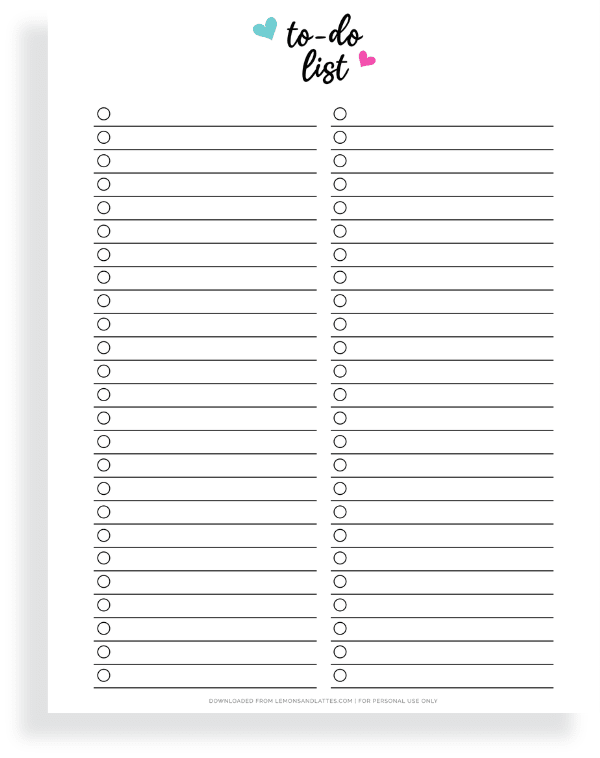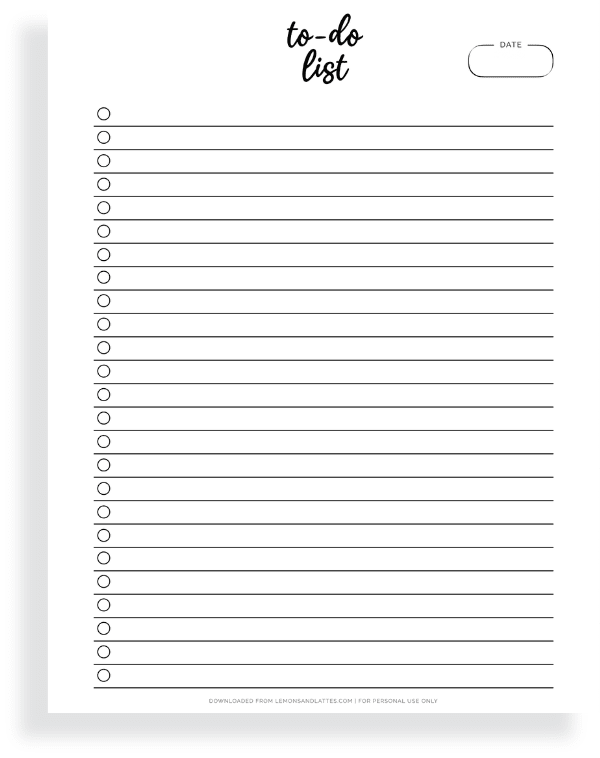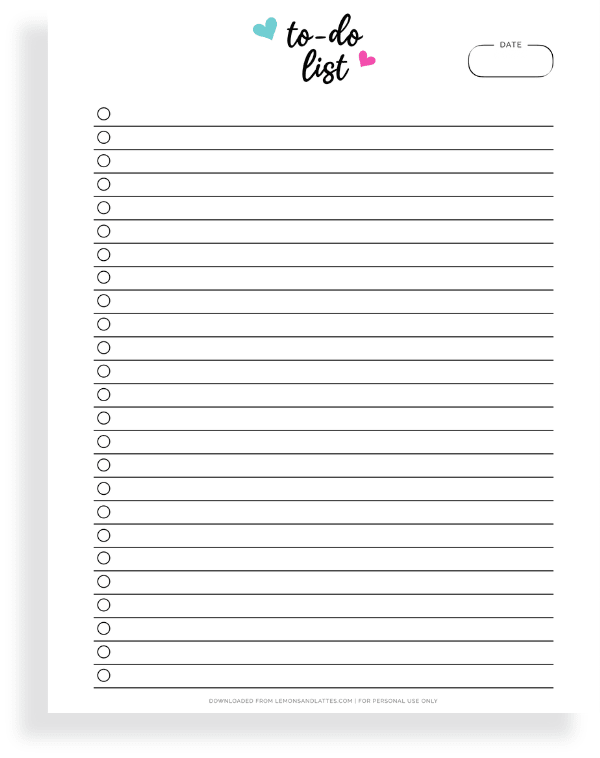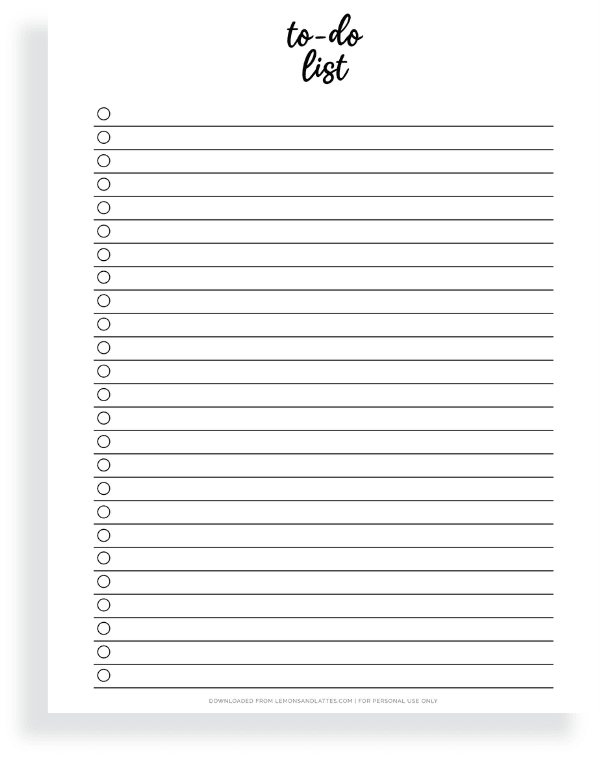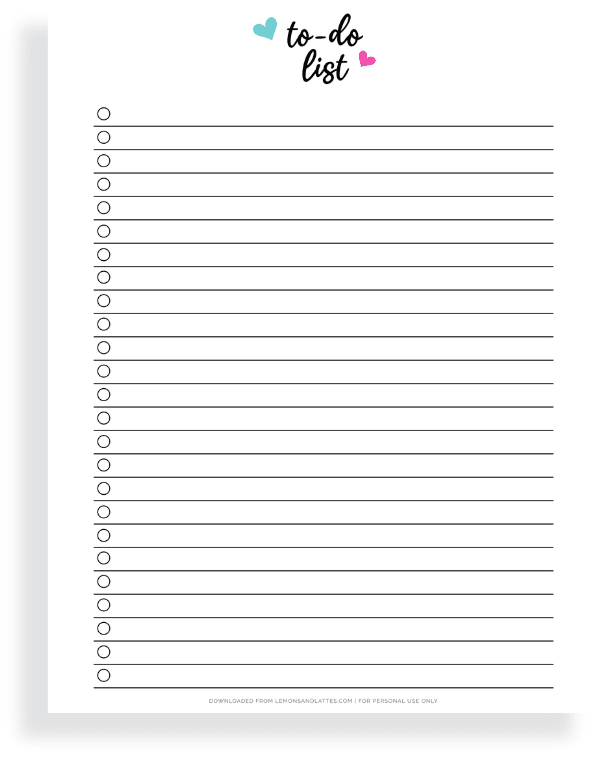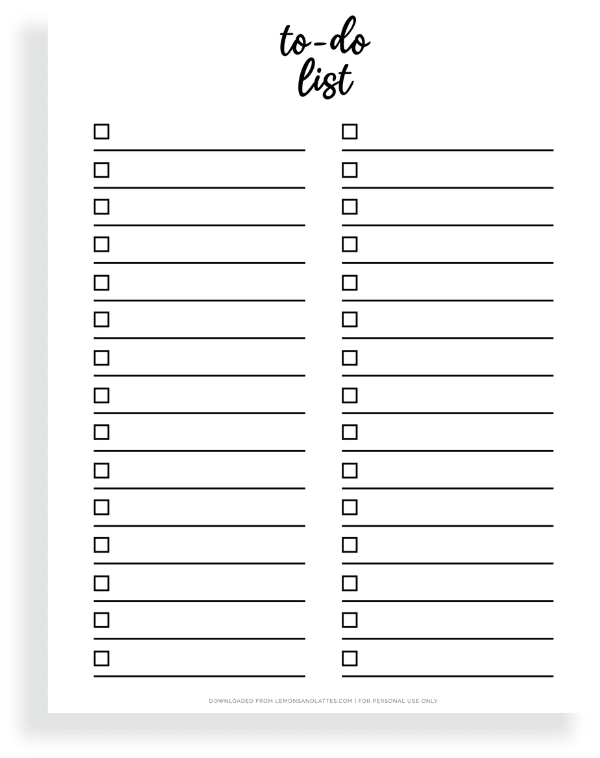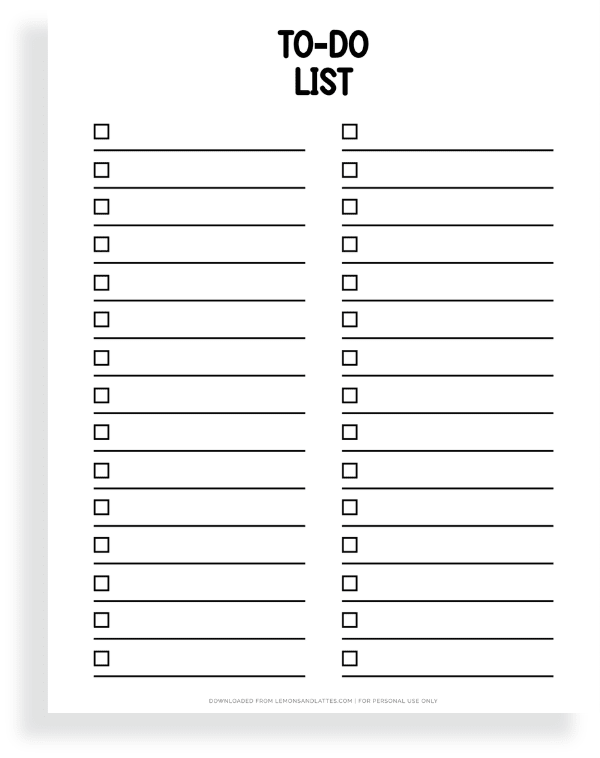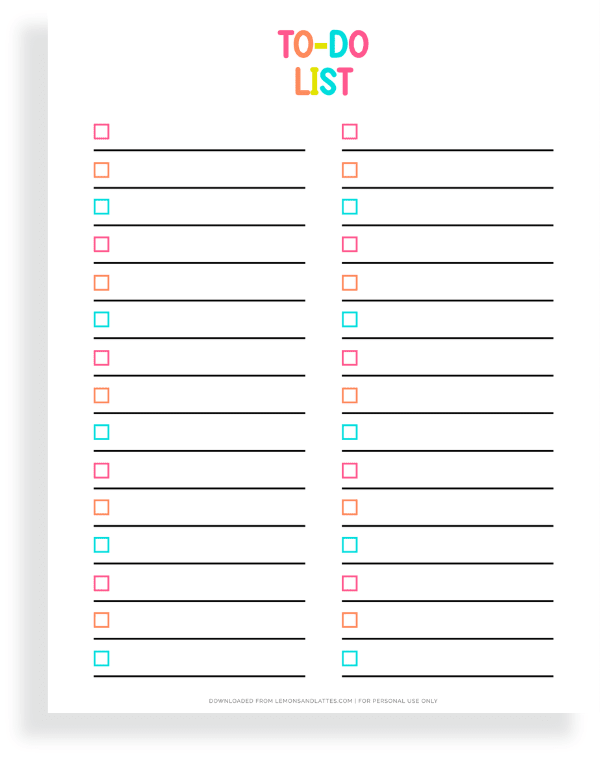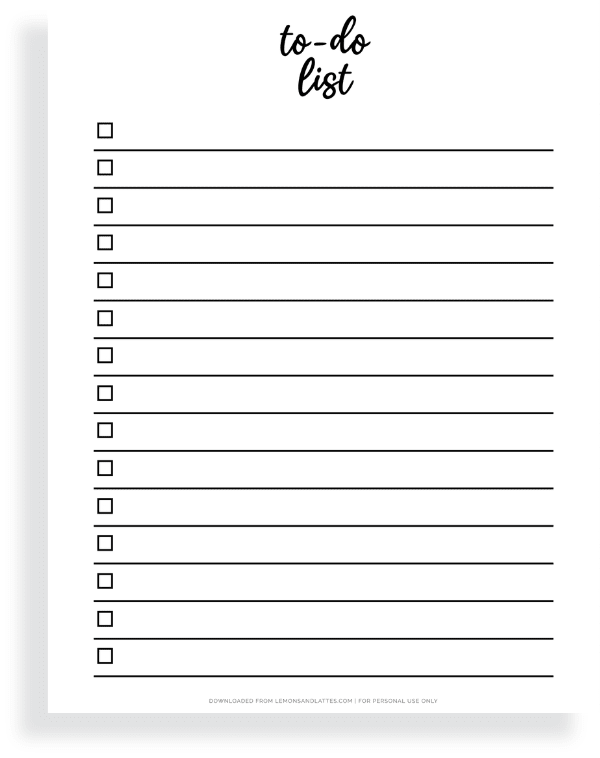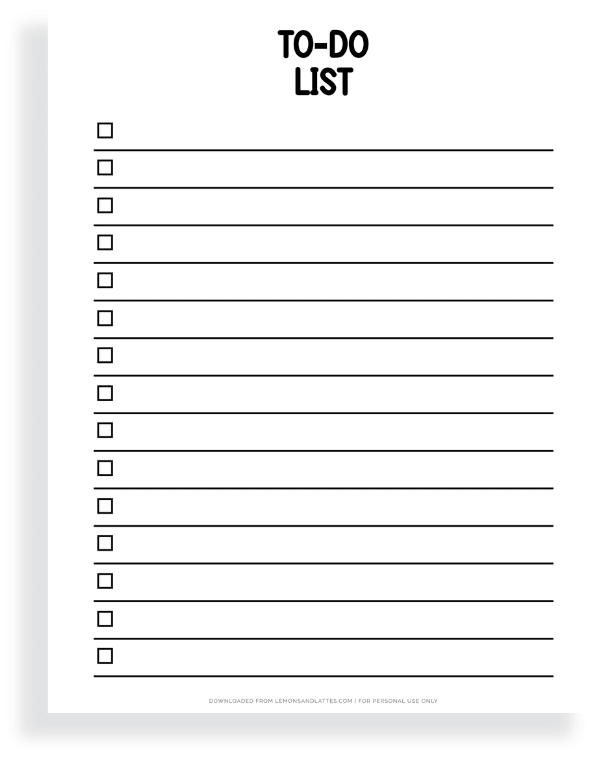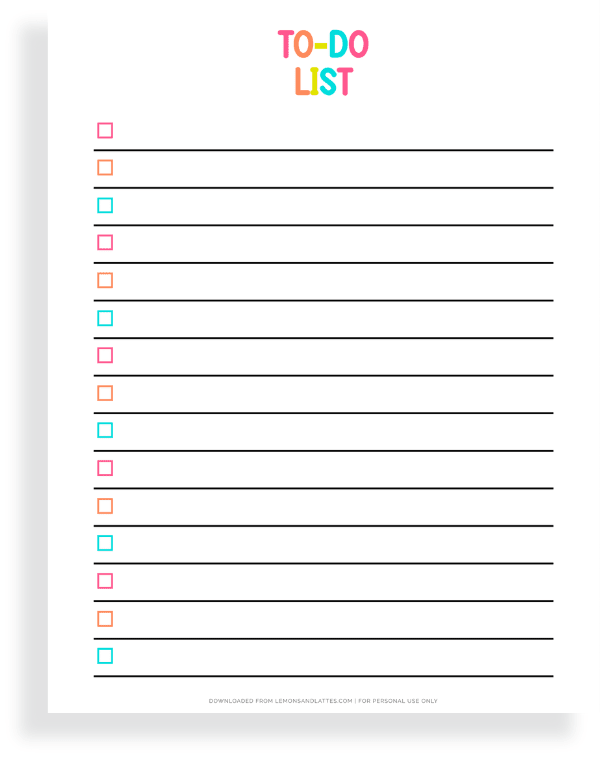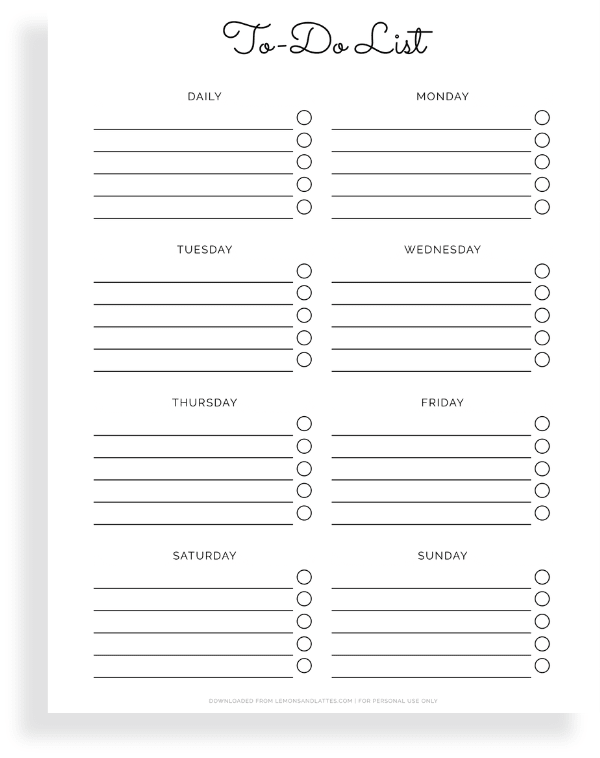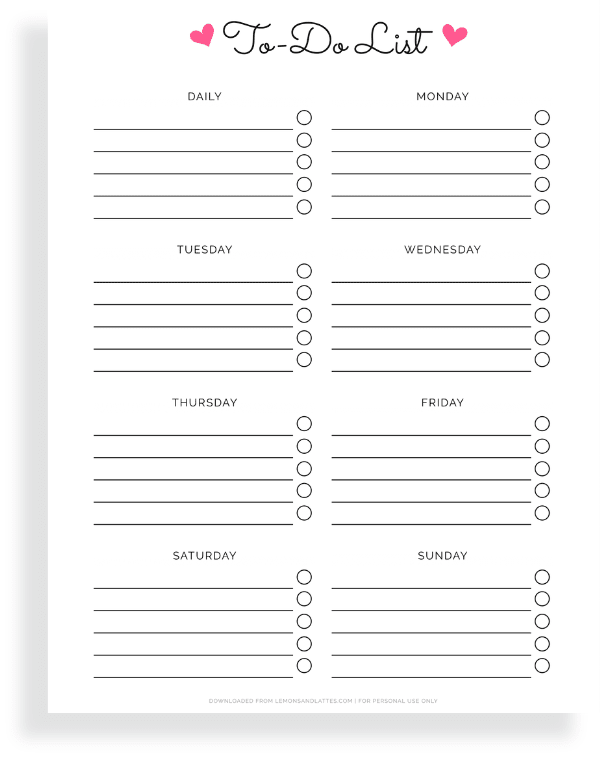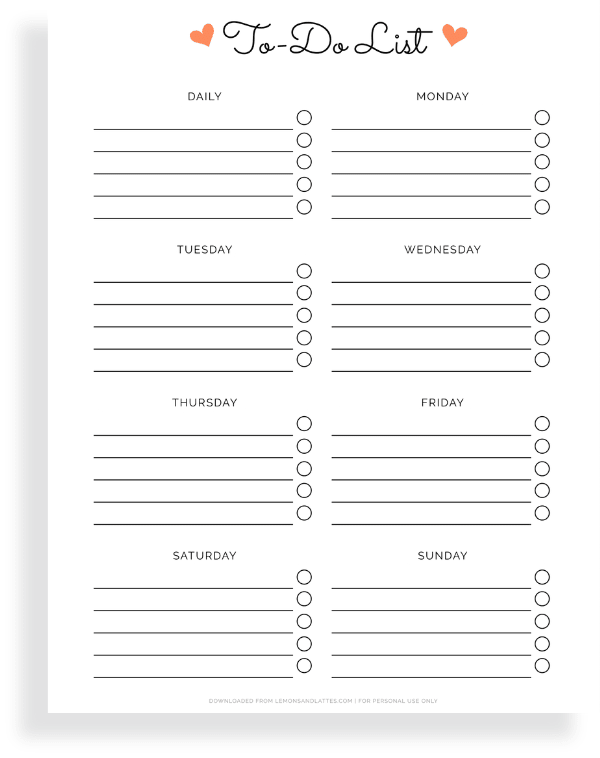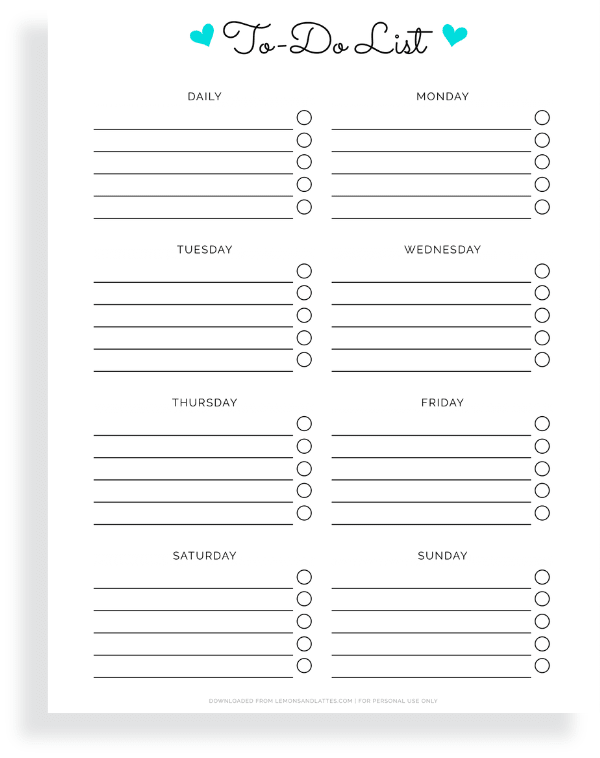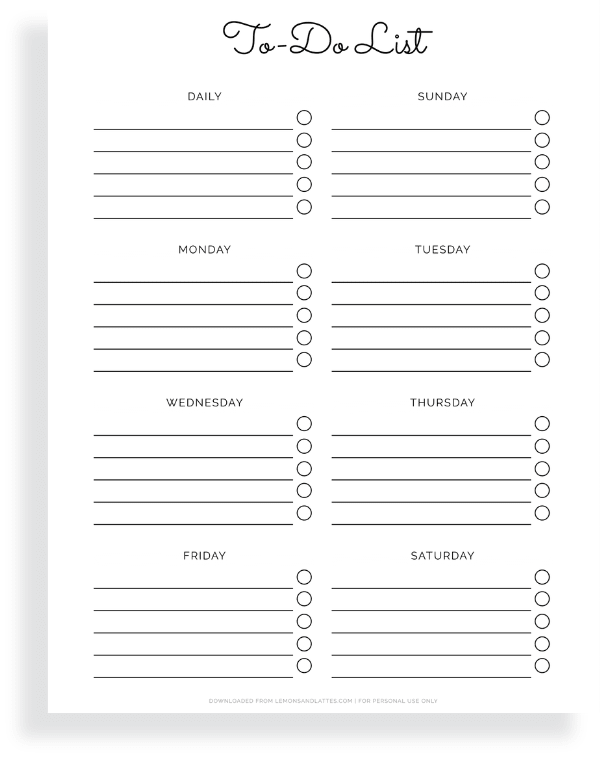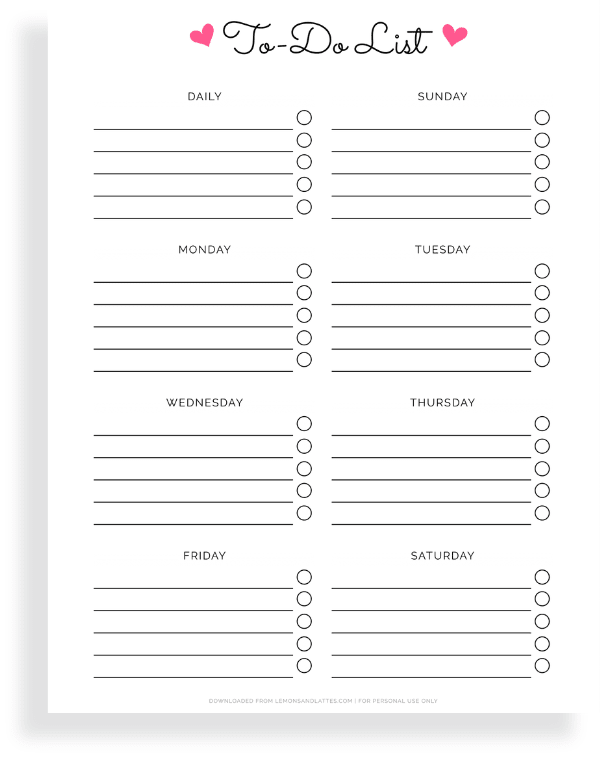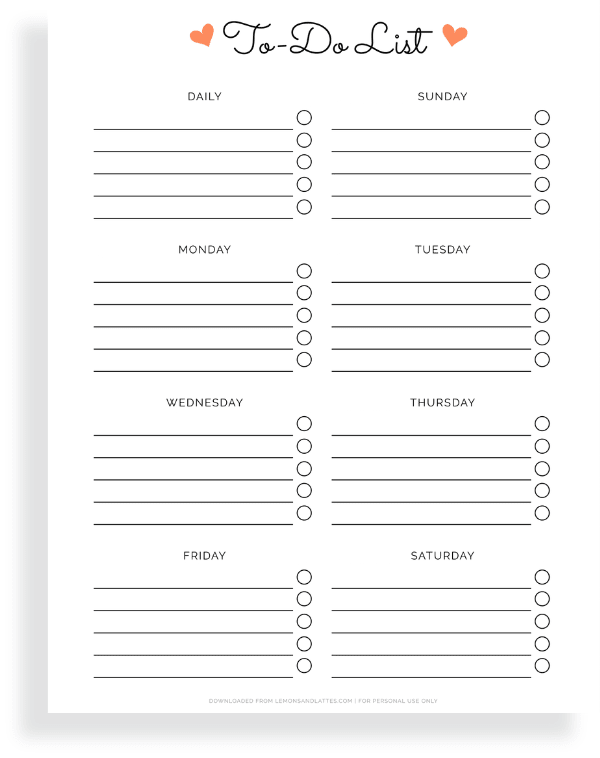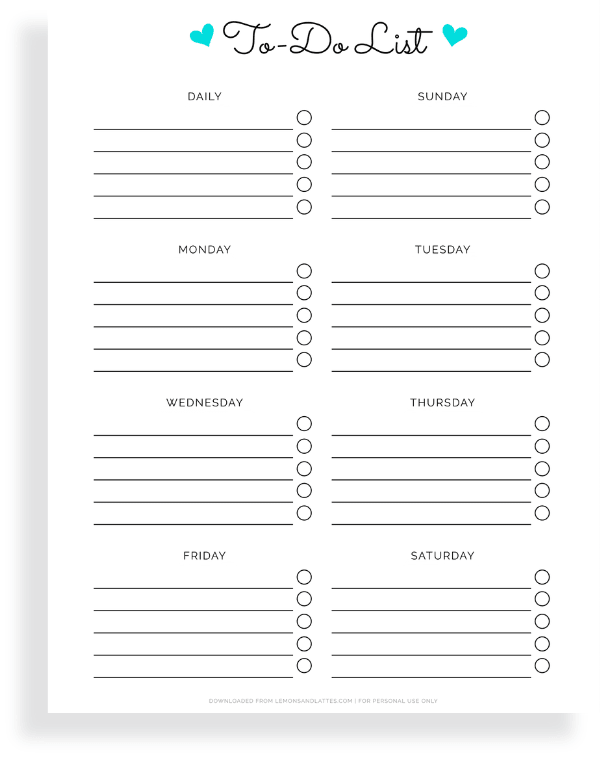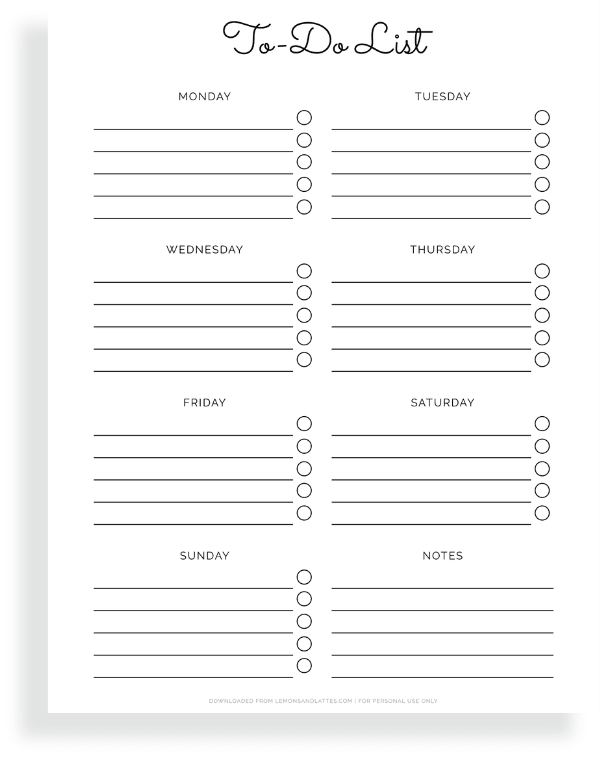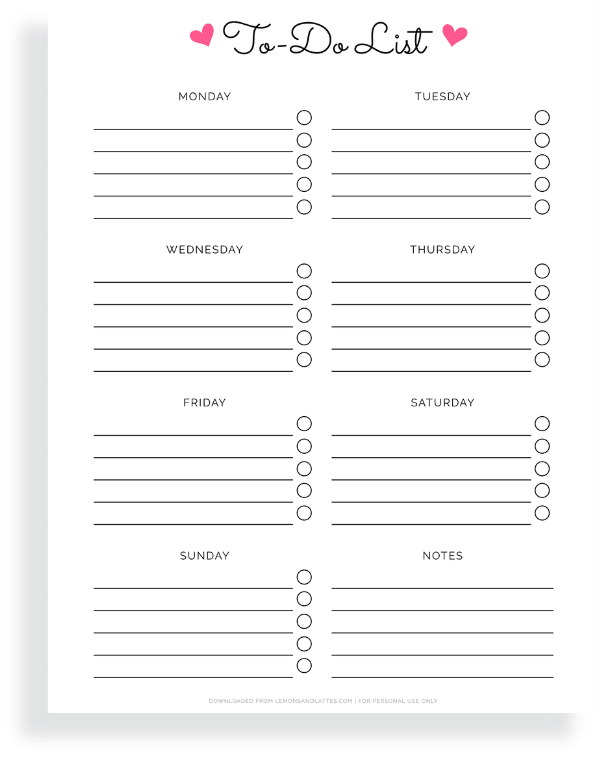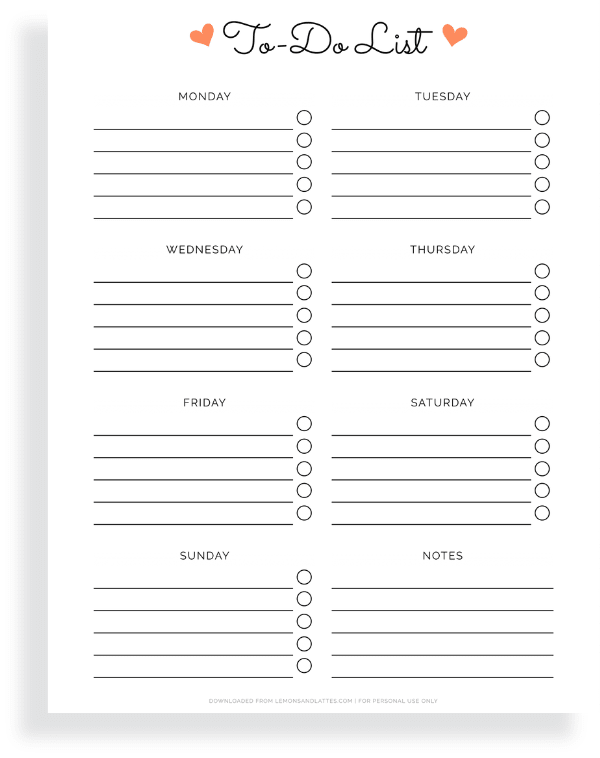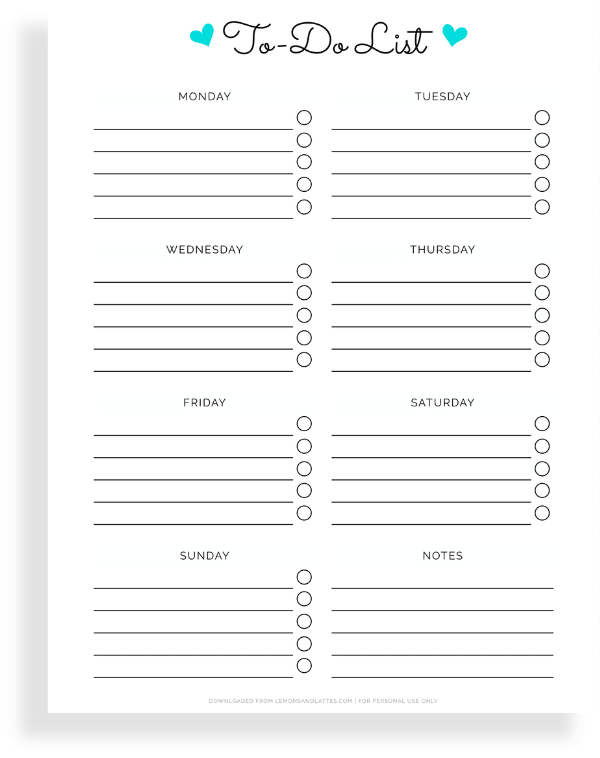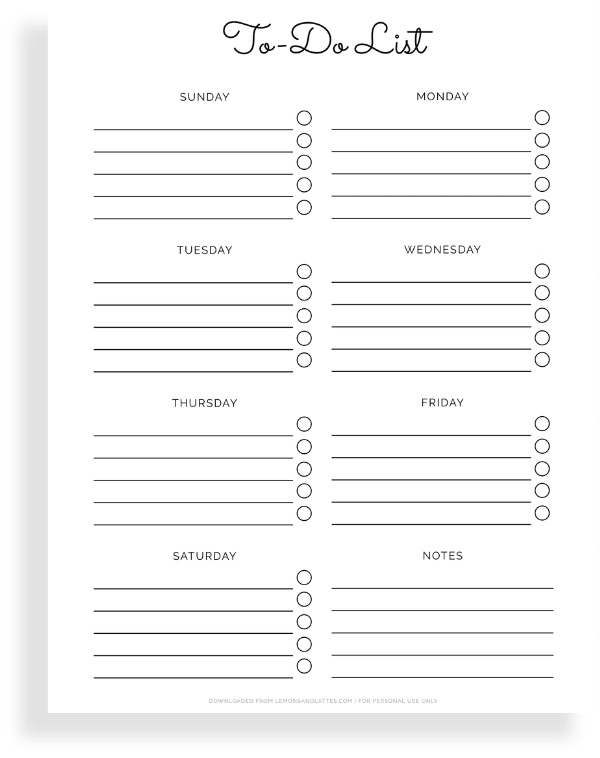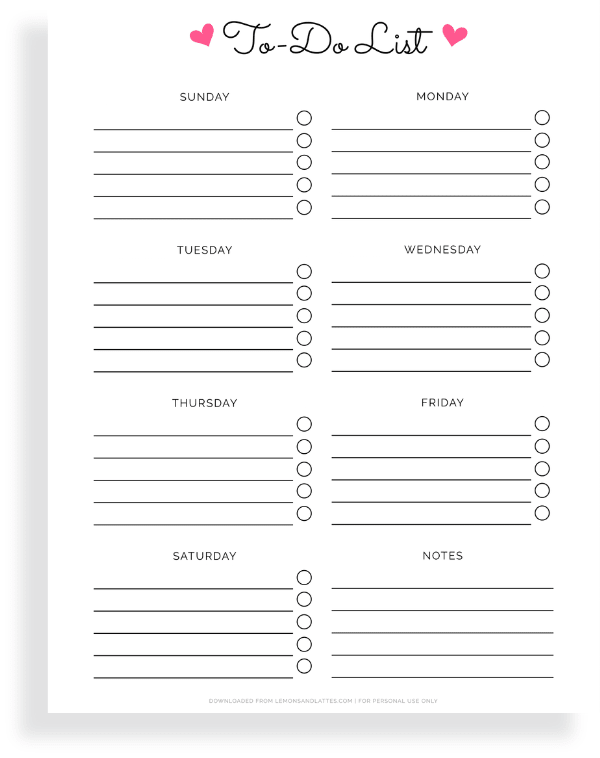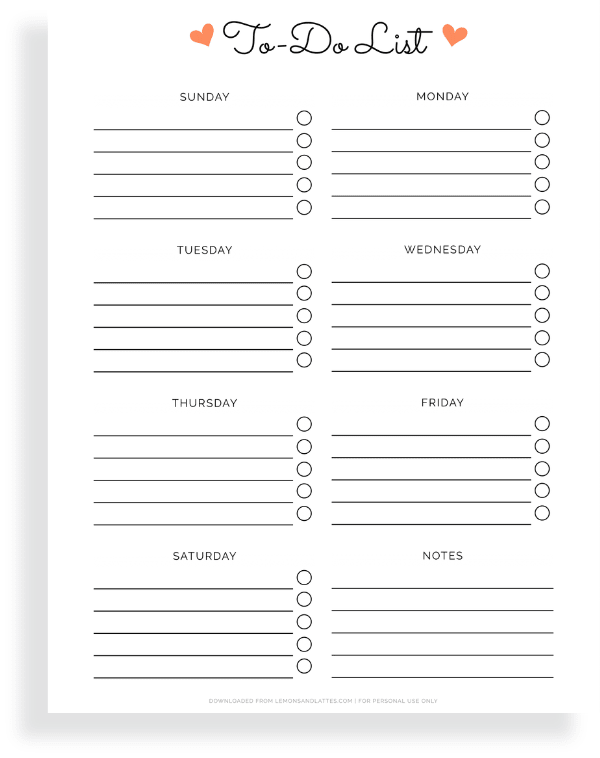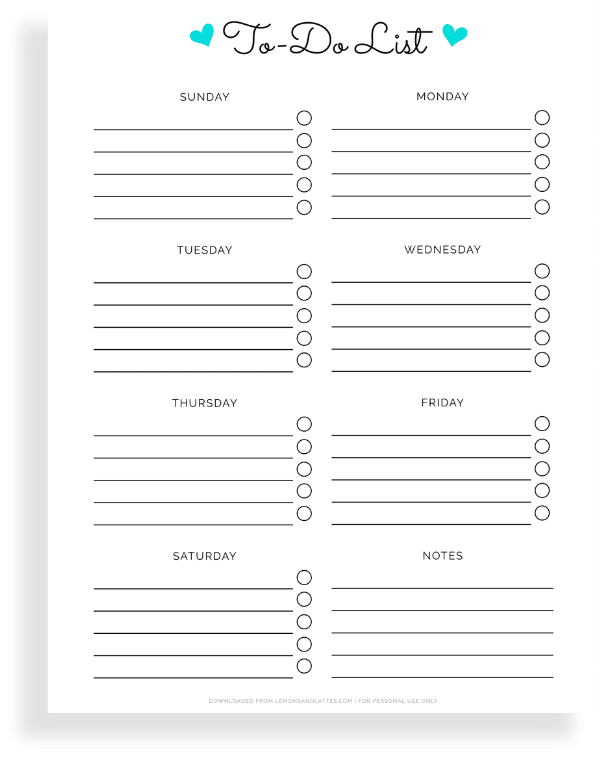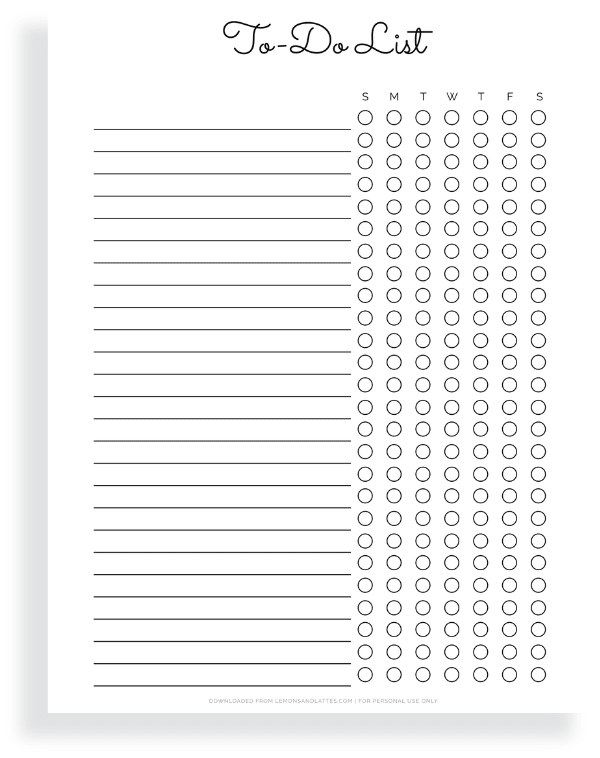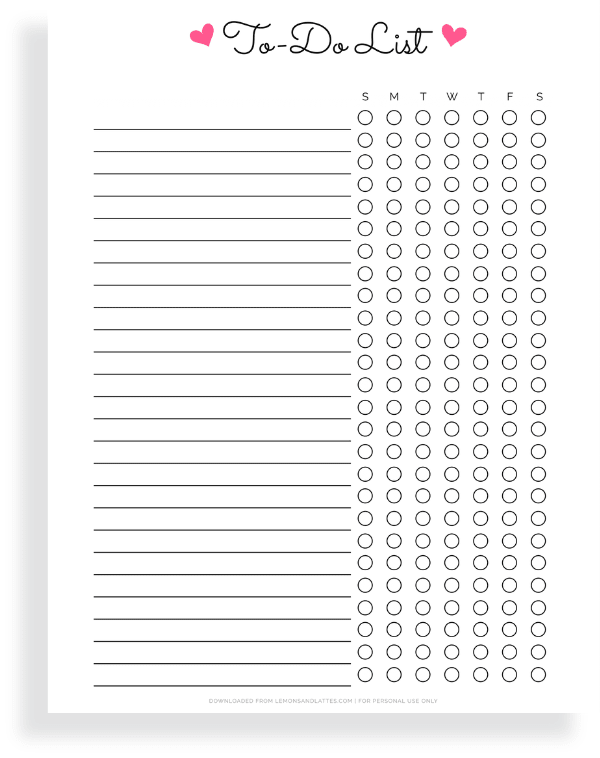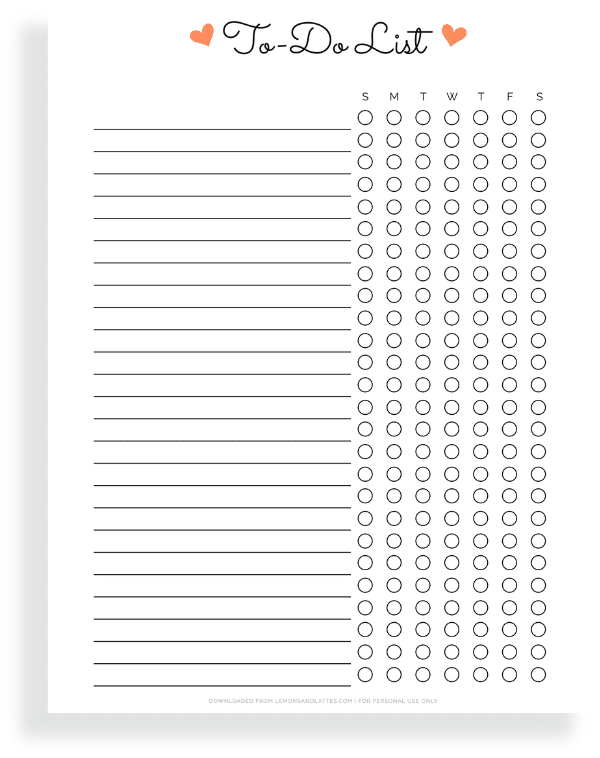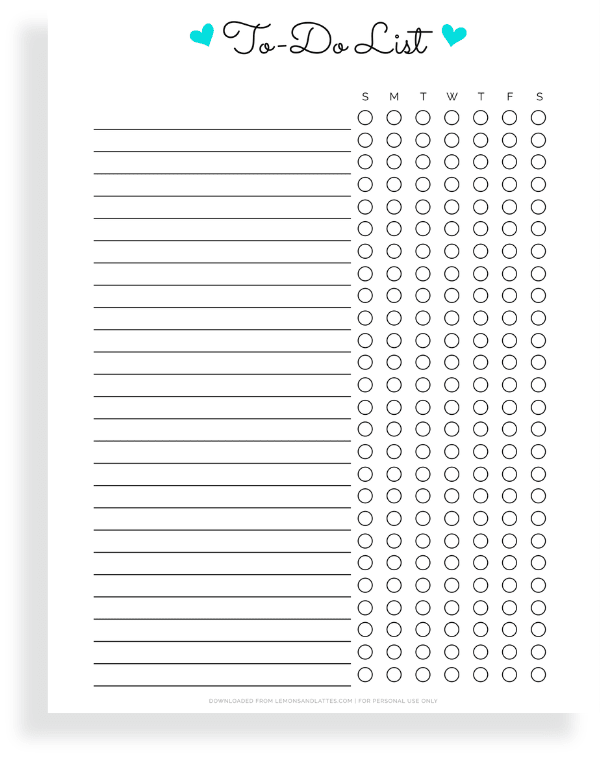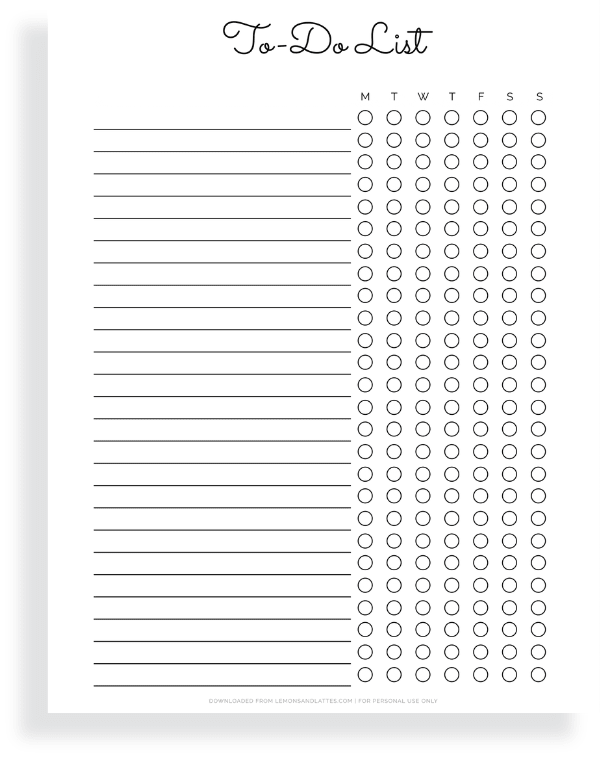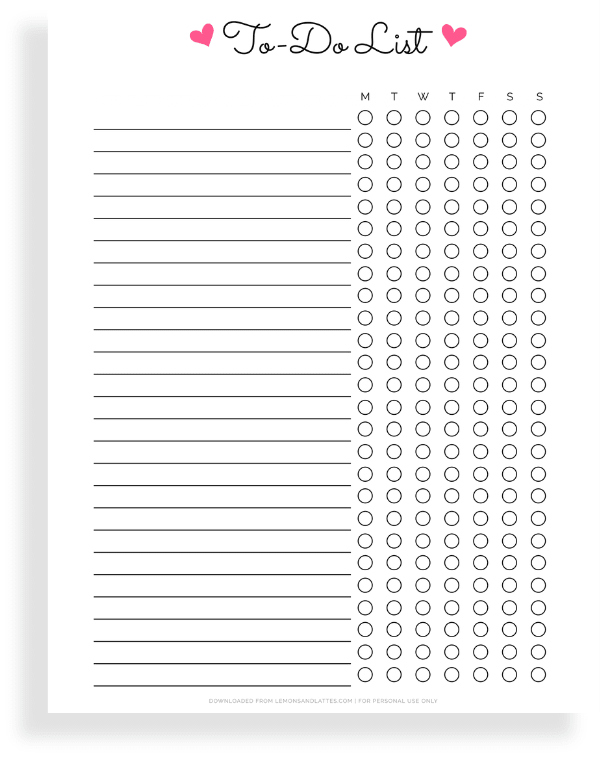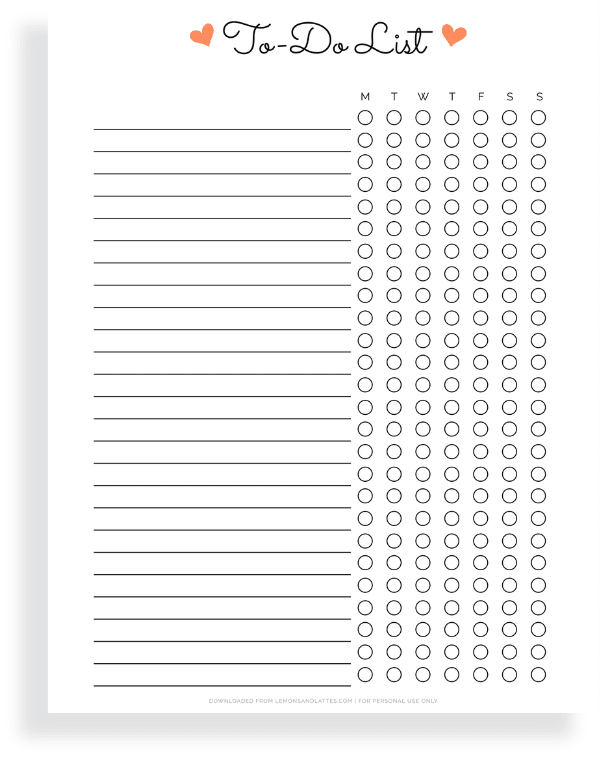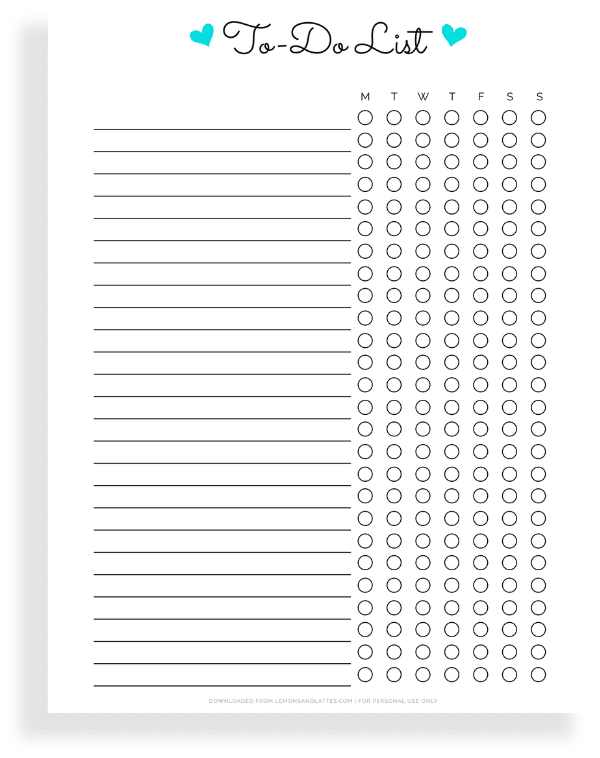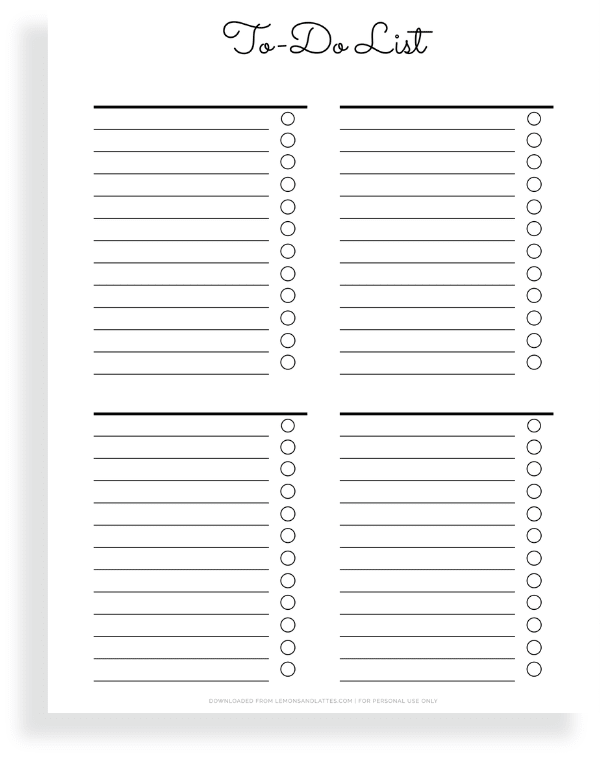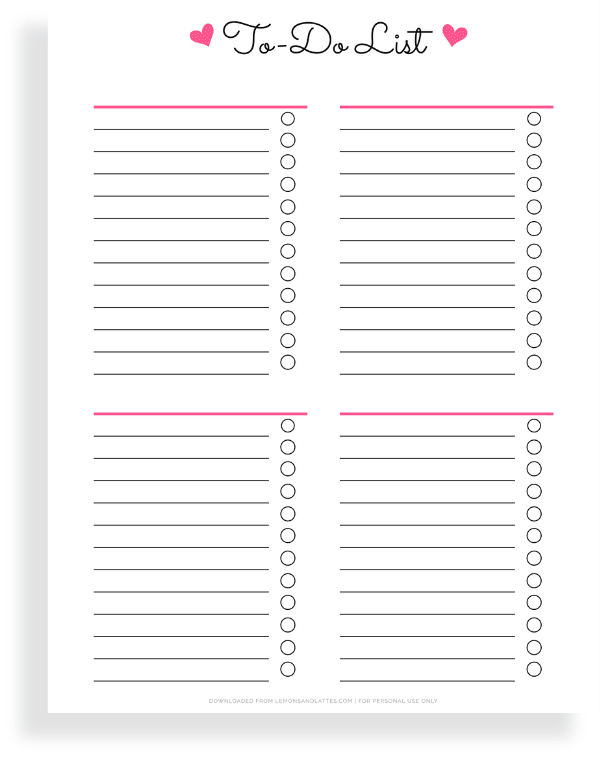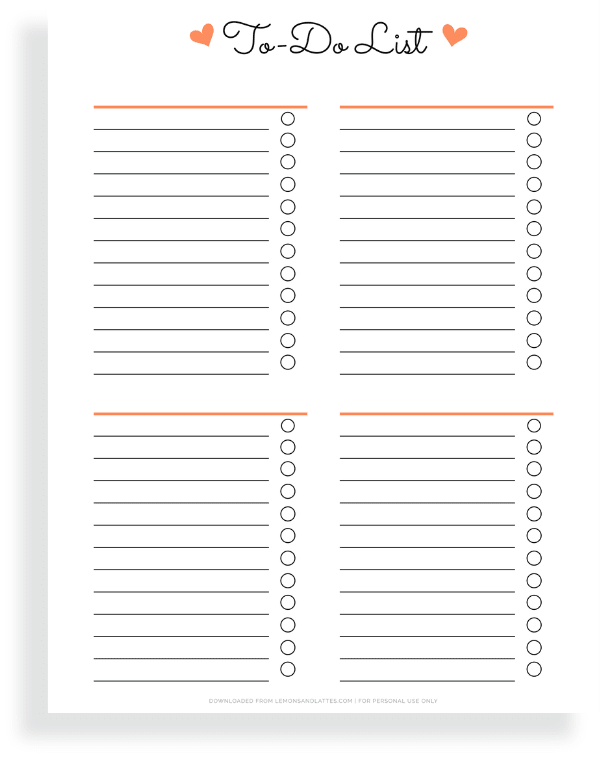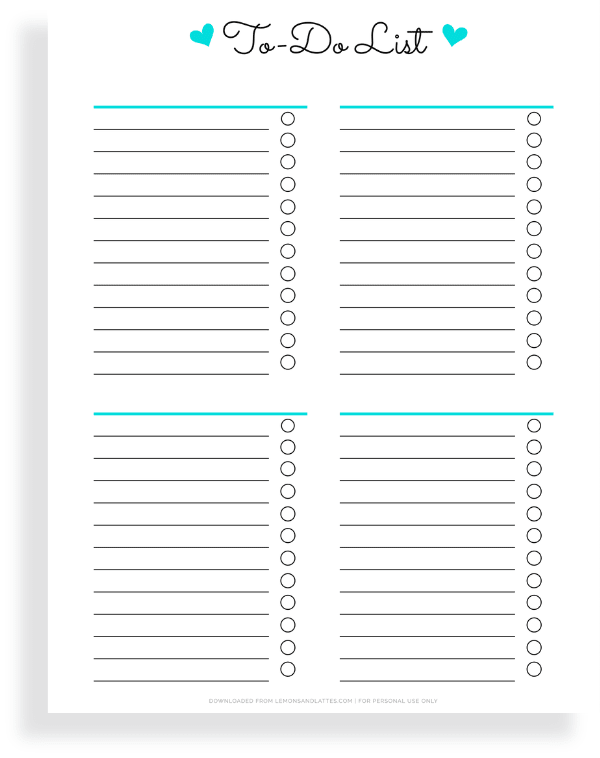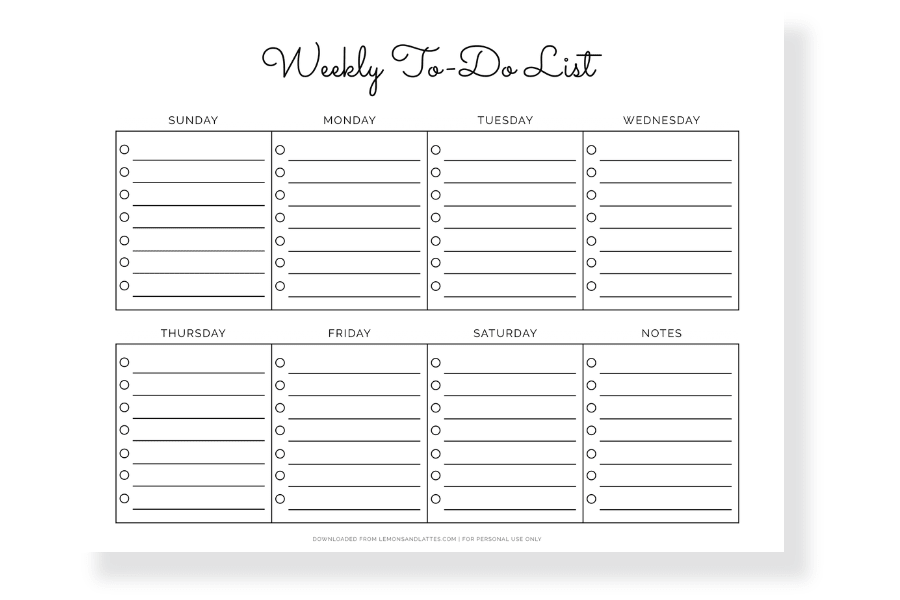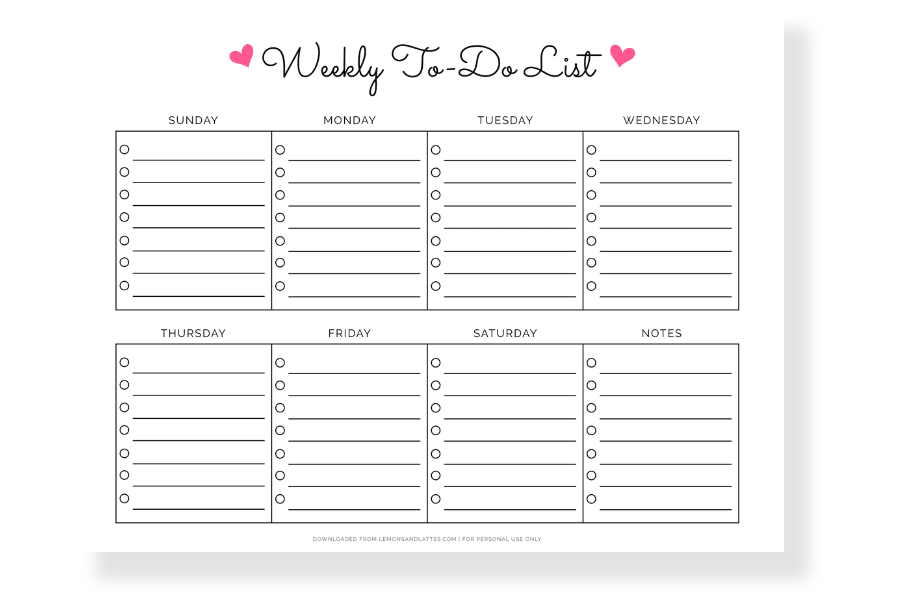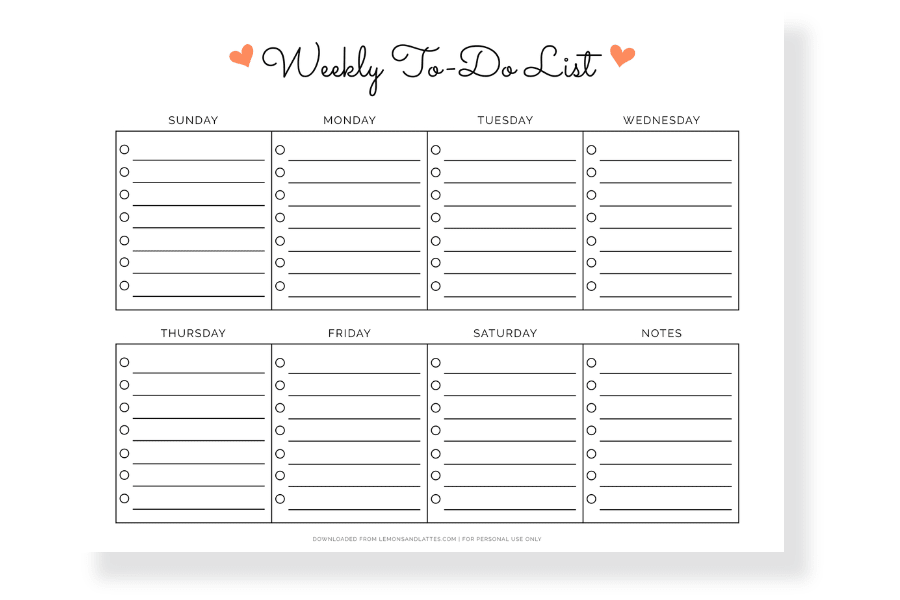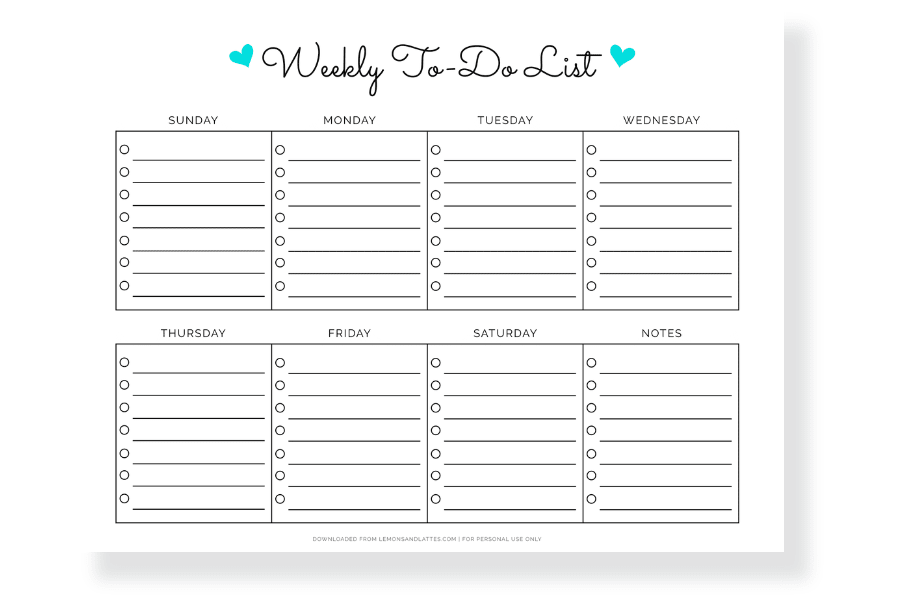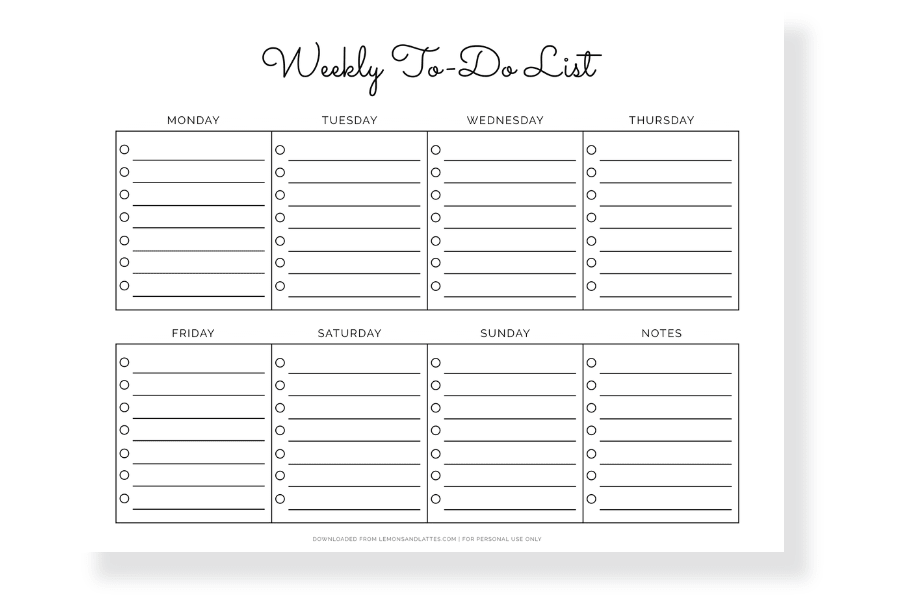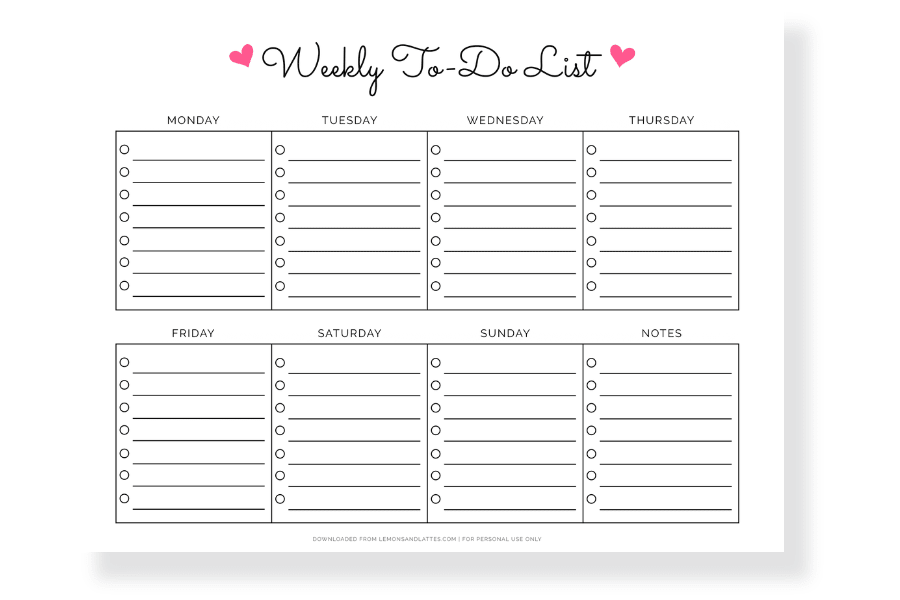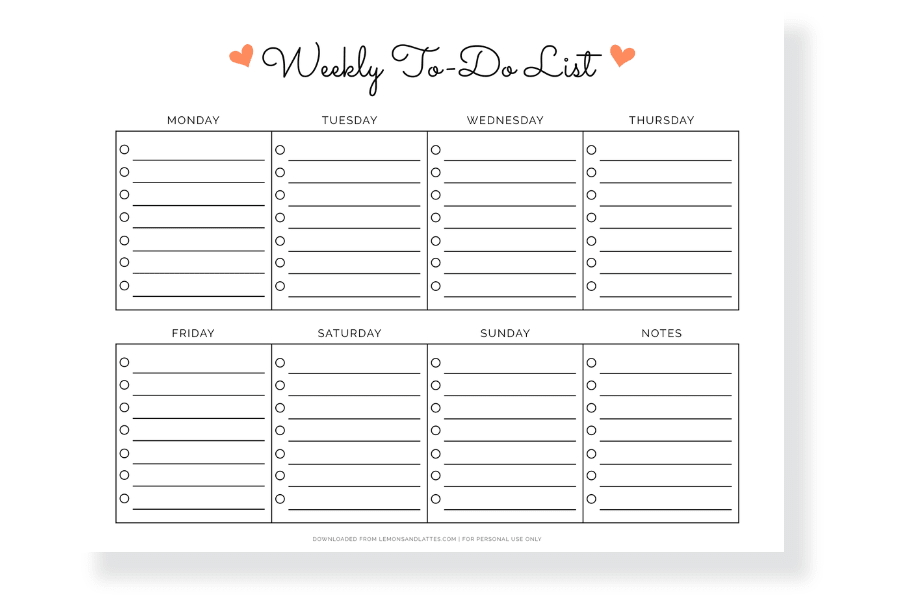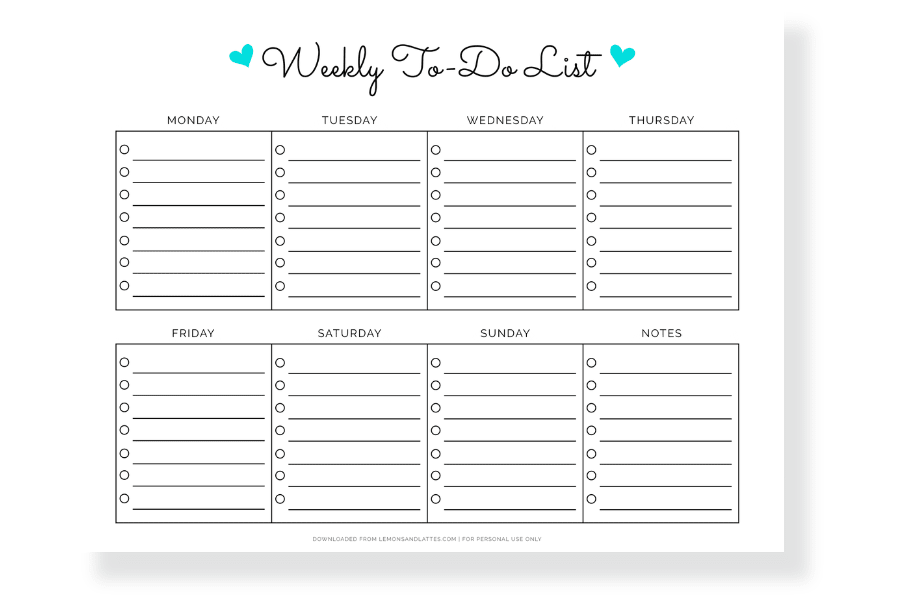 My own list-making approach
Whenever I feel like I have a ton of things to do to the point that it's stressing me out, I make a to-do list.
But not just any to-do list. A very focused to-do list.
First, I will start with a fresh brain dump to get all my thoughts out of my head and onto some paper.
Do you have to do this first? No, but I'm a fan of this approach because it's a way to clear your mind of any random thoughts you may have swirling around, for one.
And two – once you have all the things you need to do, should do, or want to do onto some paper right in front of you, it's easy to organize and prioritize what needs to be done first.
So, if you start with a brain dump, you won't end up with a never-ending to-do list that feels impossible to complete!