This post may contain affiliate links. Please read my disclosure for more info.
Can you believe it's July already?
It may seem like summer is flying by, but there are still plenty of fun summer days to look forward to.
From lazy pool days to barbecues, keep track of it all with one of these July printable calendars. There are 52 different versions to choose from – including both landscape and portrait – so hopefully one fits your style!
These are all completely free to download and print, so take as many as you need.
More printables you may like:
Some ideas for using your July 2023 calendar
While planners and organization, in general, may not be the best first thing on your mind during this time of year, a printable calendar can still be a useful tool.
Here are some ideas for this month:
Use it as a countdown for vacation
And then stick it on the fridge to keep the whole family in the loop
Use it for planning barbecues or other get-togethers
Schedule certain summer activities
Use it to keep track of bill due dates – Bills don't stop just because it's summer!
Use it to keep track of a summer workout plan (a simple alternative to exercise logs)
Remember important dates like birthdays
Create a summer cleaning schedule for the kids (or yourself)
What's happening during the month of July?
July screams summer. It's a month packed with exciting events and activities for everyone.
From celebrating the 4th of July to going on beach vacations and participating in outdoor activities such as swimming, there's plenty to do!
Not to mention all the fun places you can visit like amusement parks and water parks.
It's also prime time for harvesting vegetables in the Northern Hemisphere. So, if you've never visited your local farmer's market, now is the time to do so.
Print your favorite July calendar (and print as many copies as you need)
The templates all start on Sunday and don't include Monday start designs, but you still have several options to choose from.
First, you can select either a vertical or horizontal layout, depending on your preference. You can also choose between a design with a notes section or a full-page calendar. If you're someone who loves taking notes and needs a little extra space to jot things down, the notes section is a great feature.
All of our calendars come in PDF format and are sized for US Letter paper. However, if you prefer a different paper size (such as A4, A5, Classic Happy Planner, or another size), don't worry! You can find easy-to-follow instructions for resizing printables here.
Simply click the download link below each calendar image to access each calendar.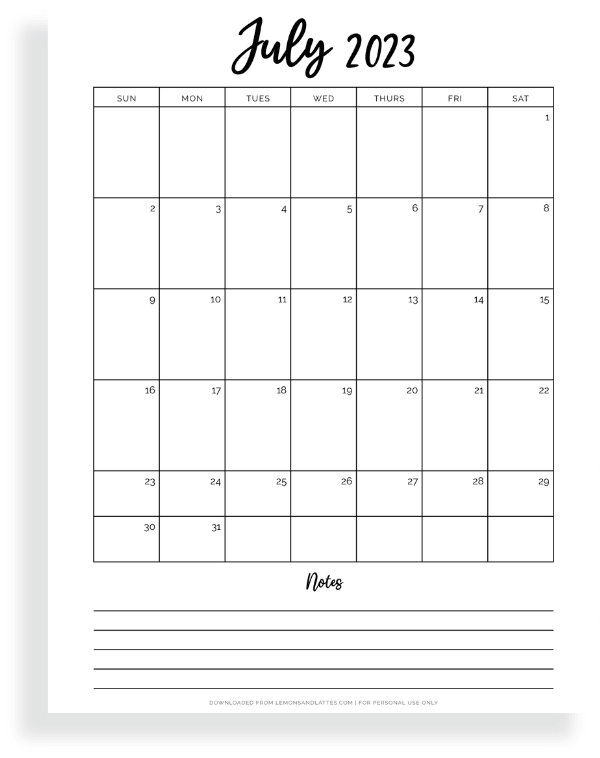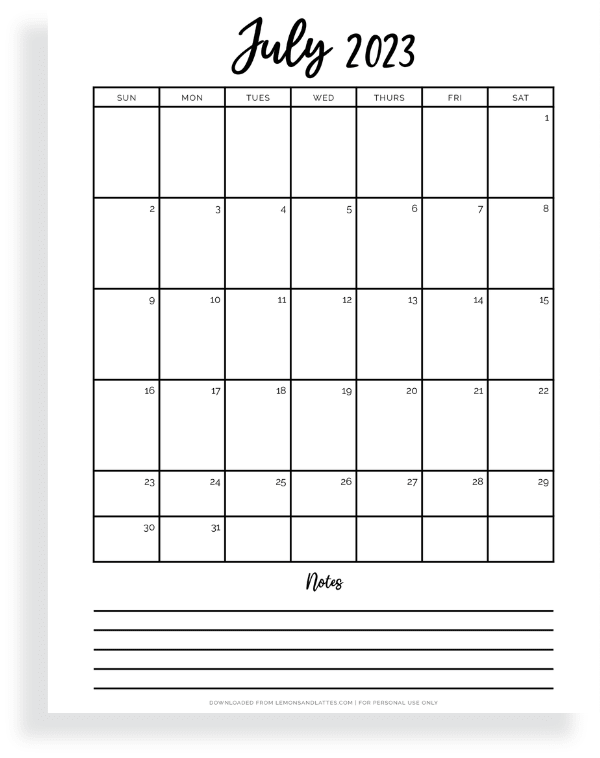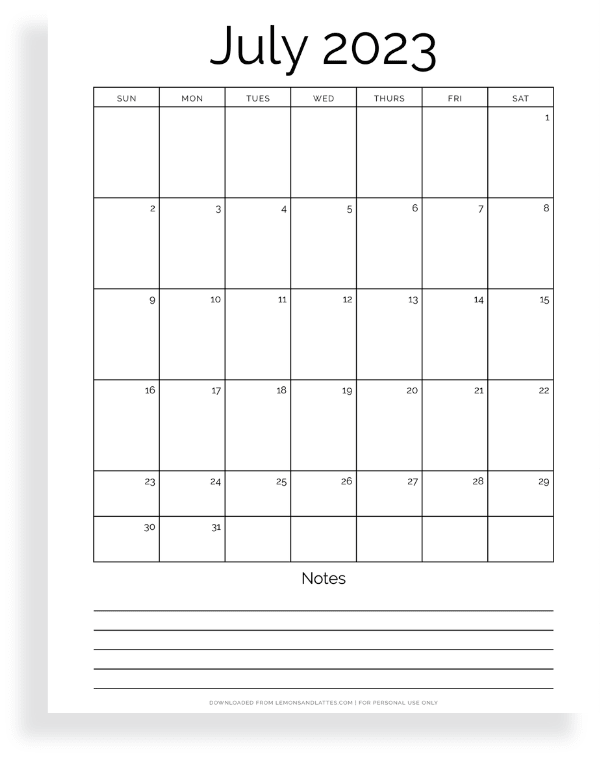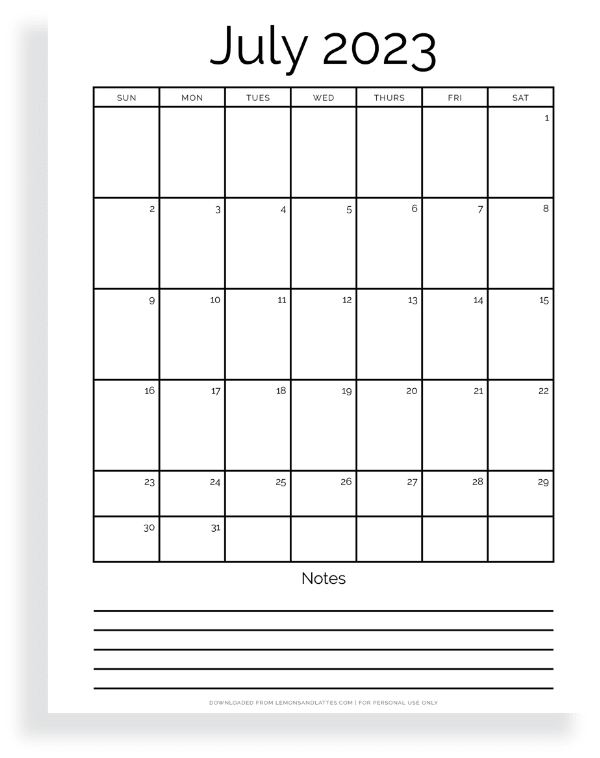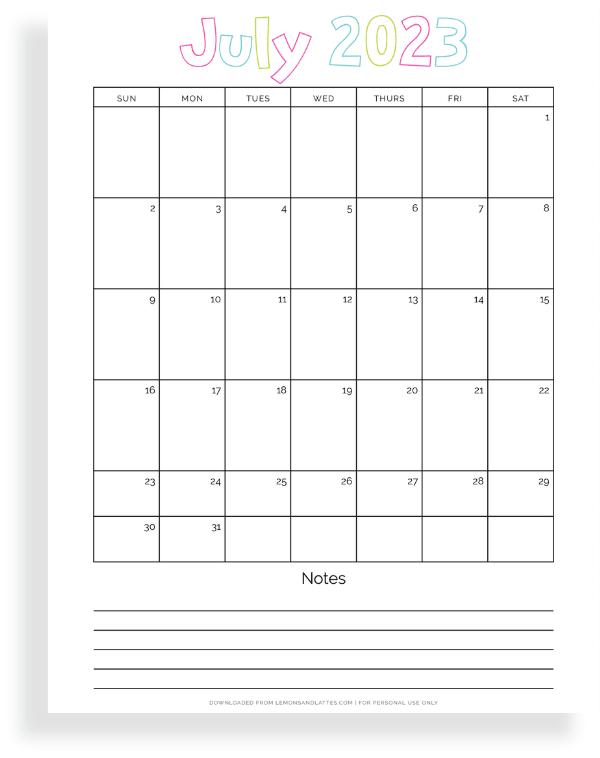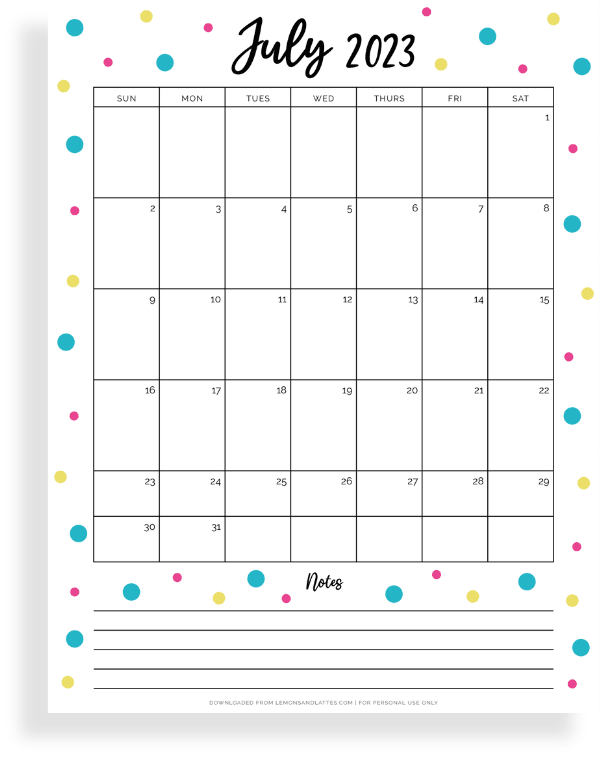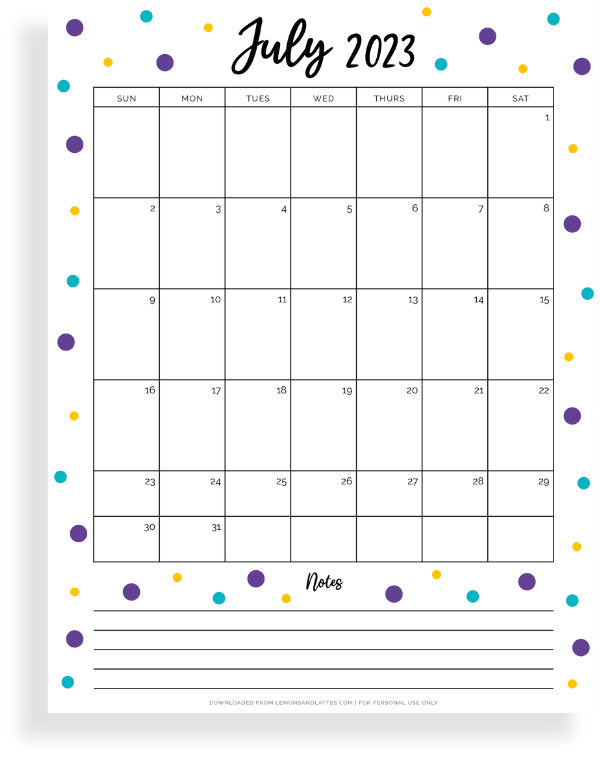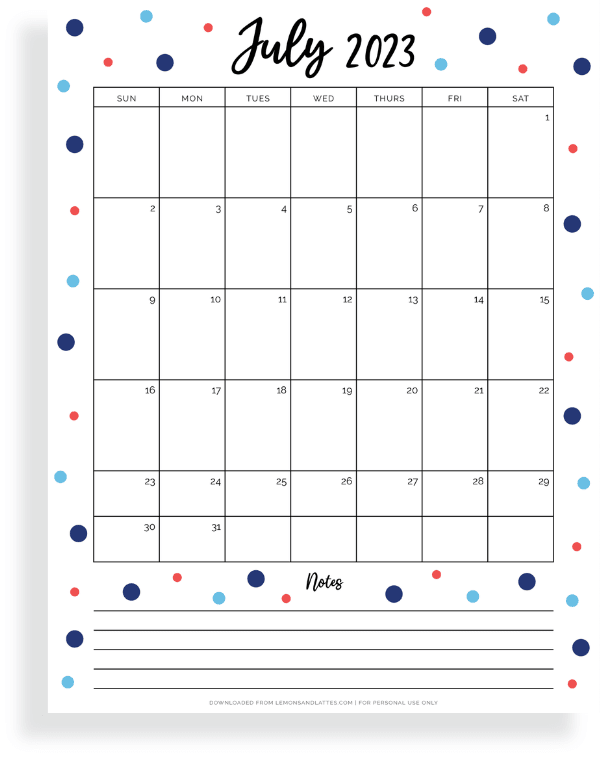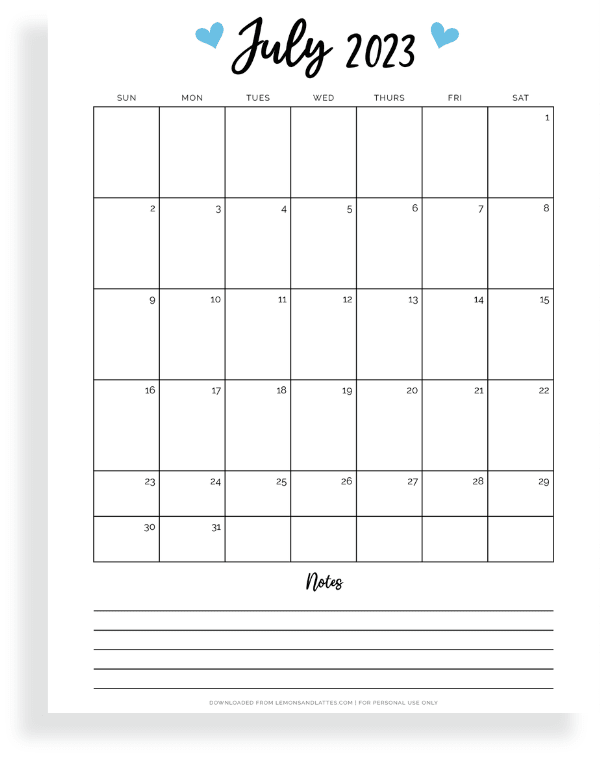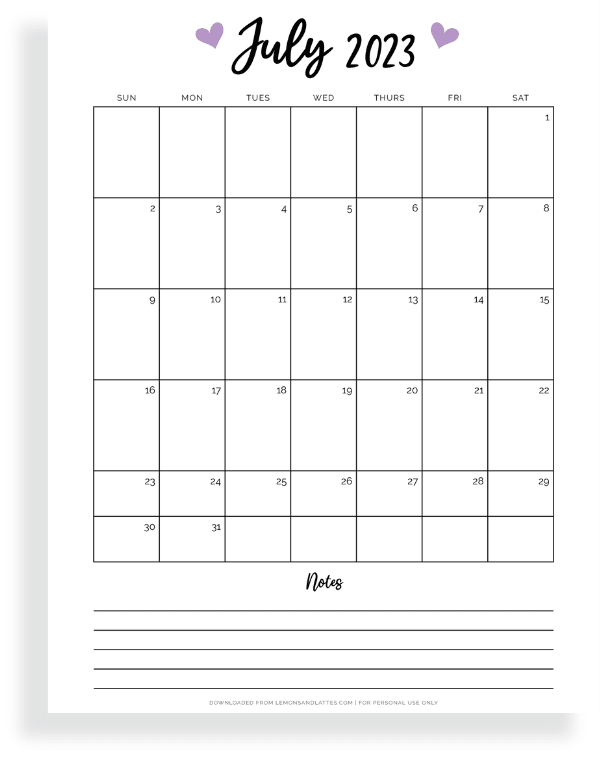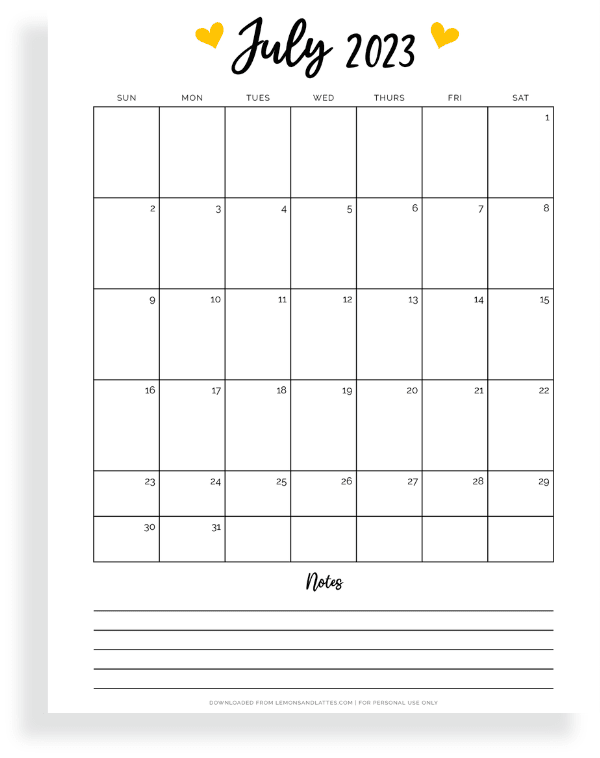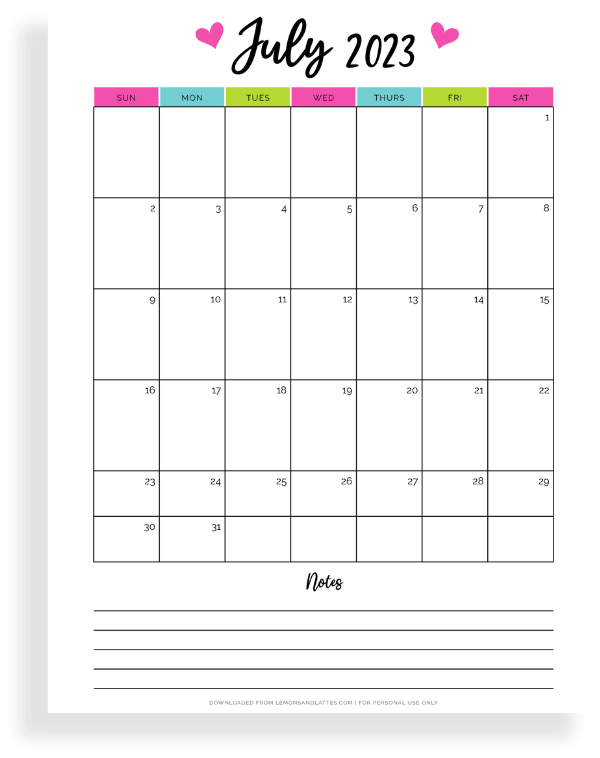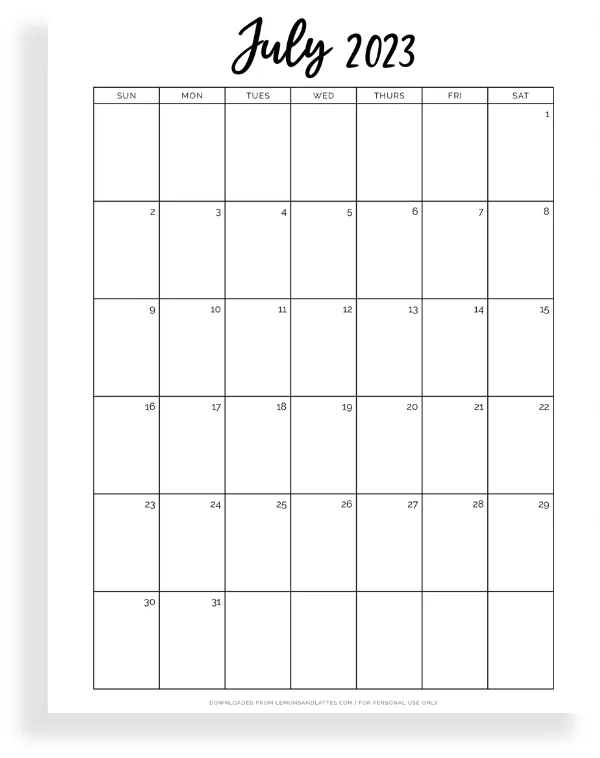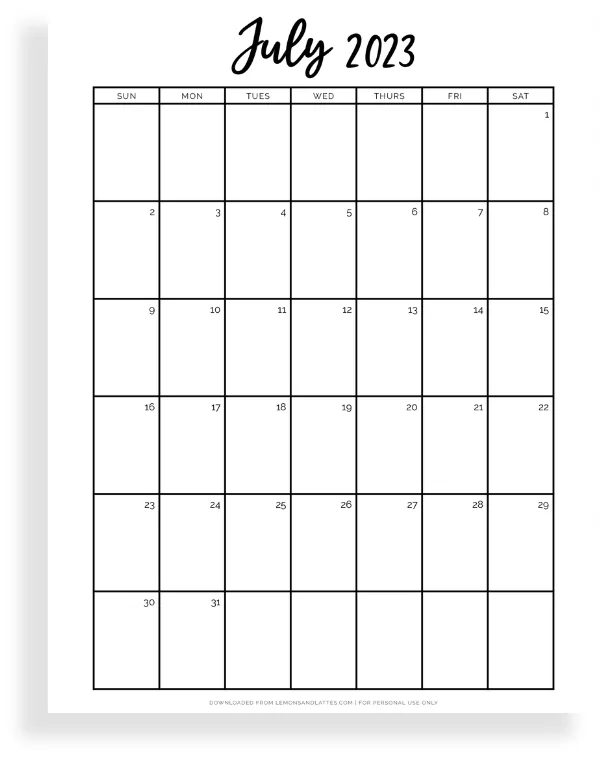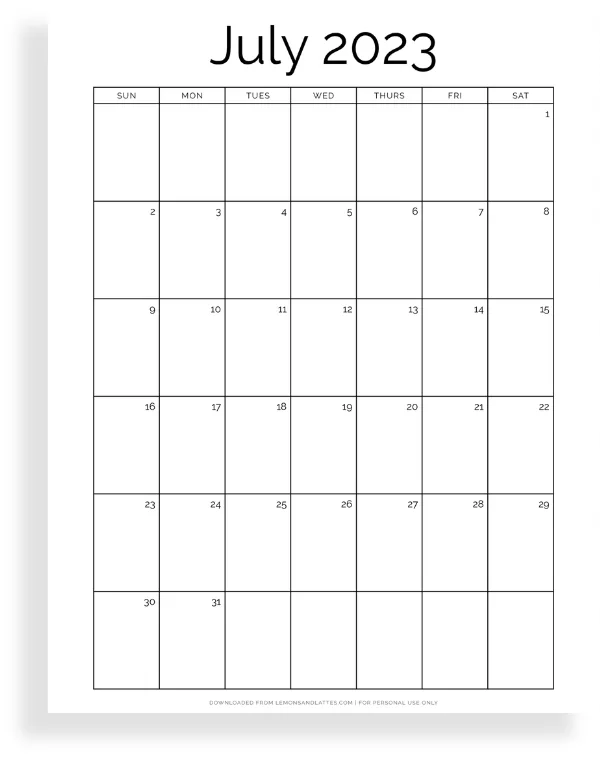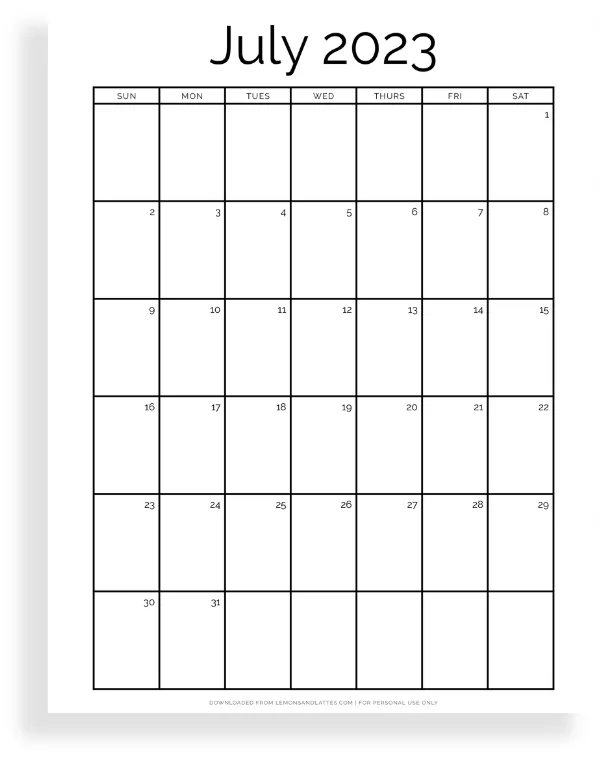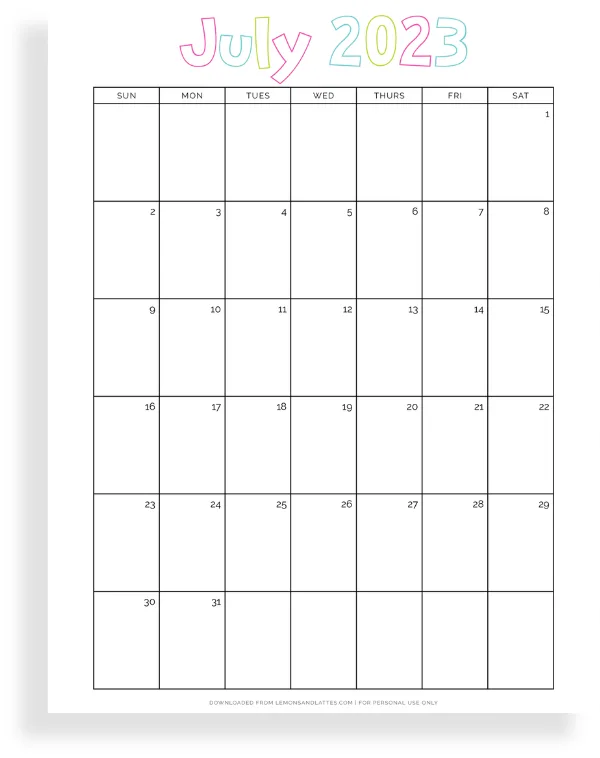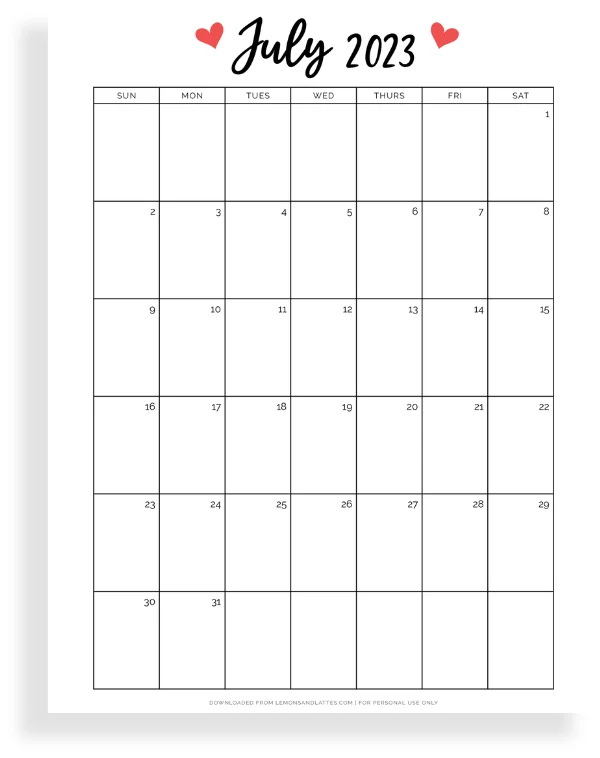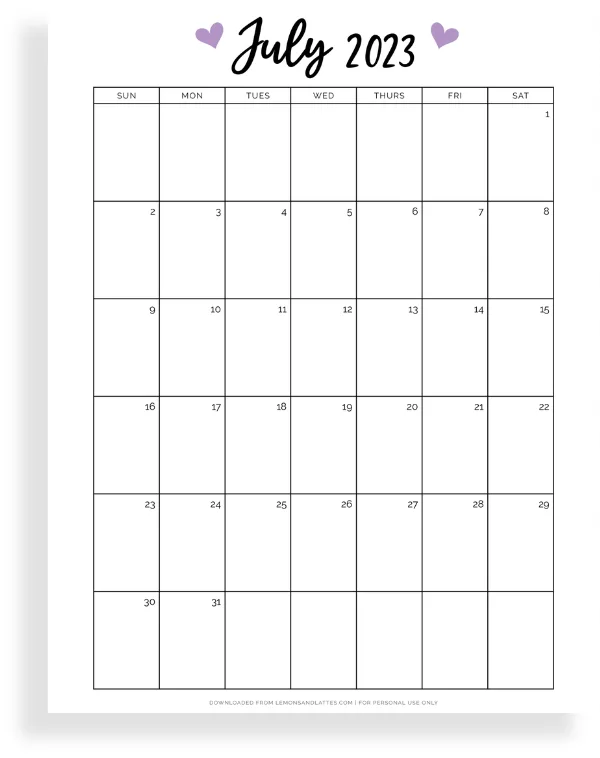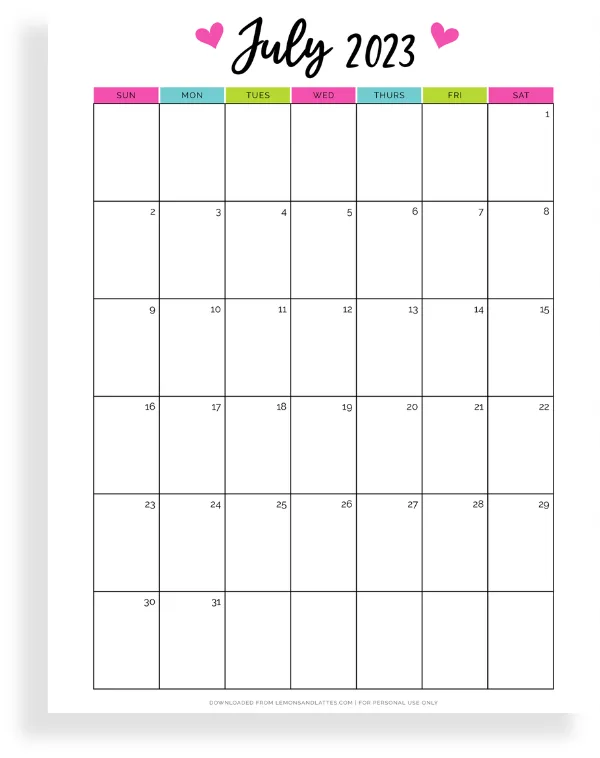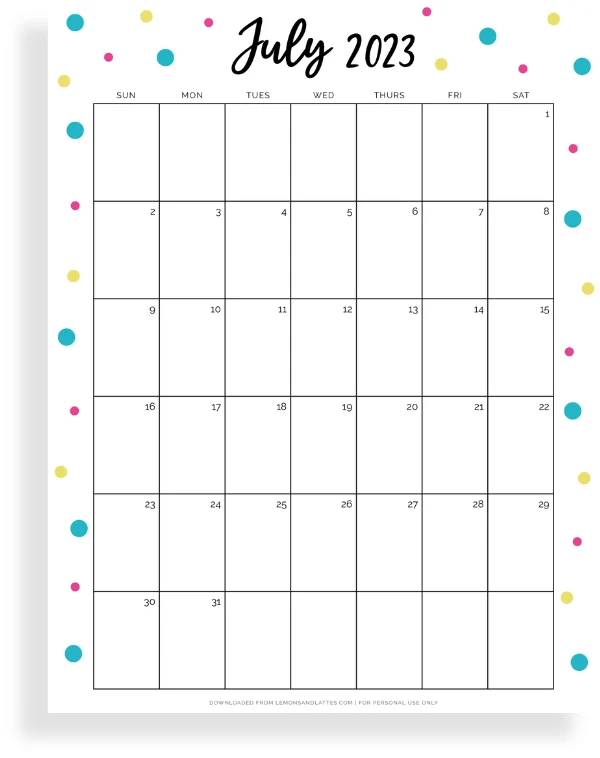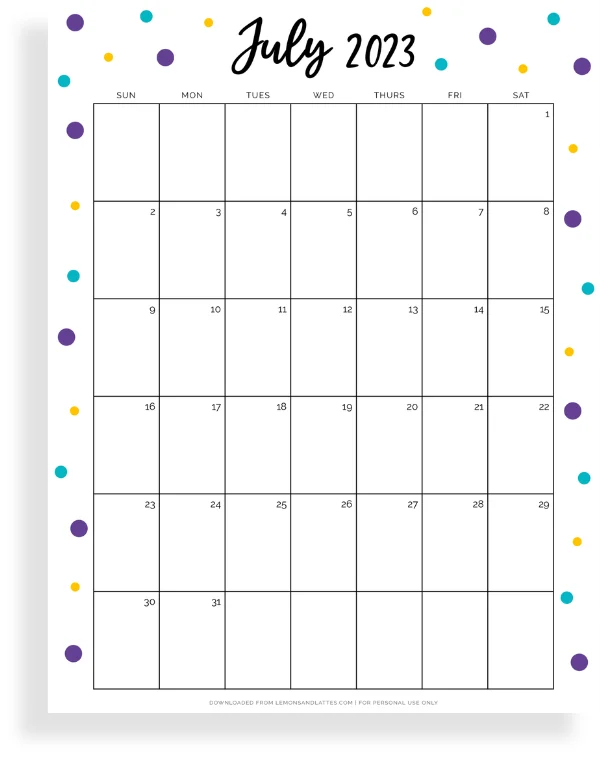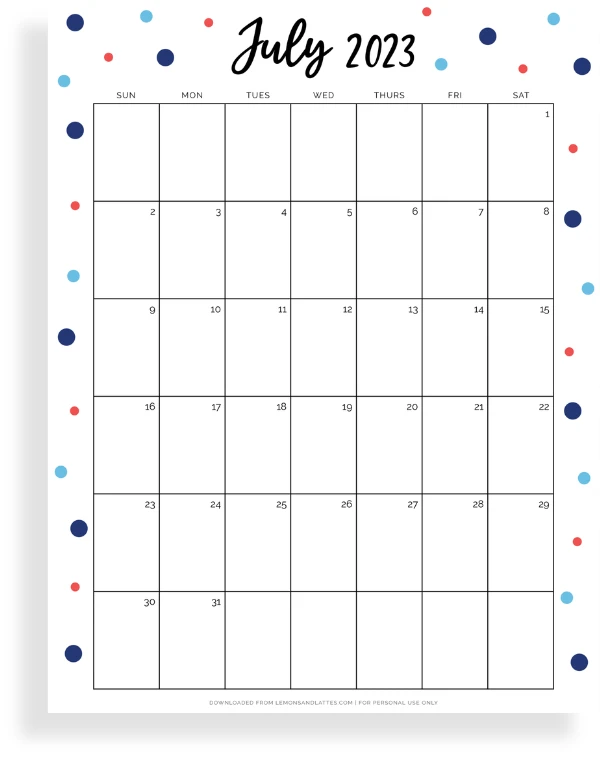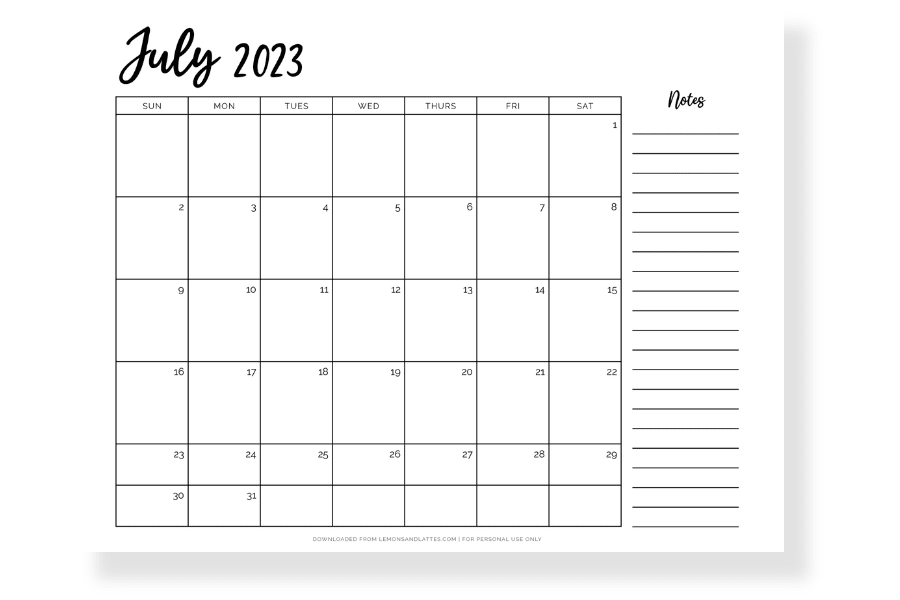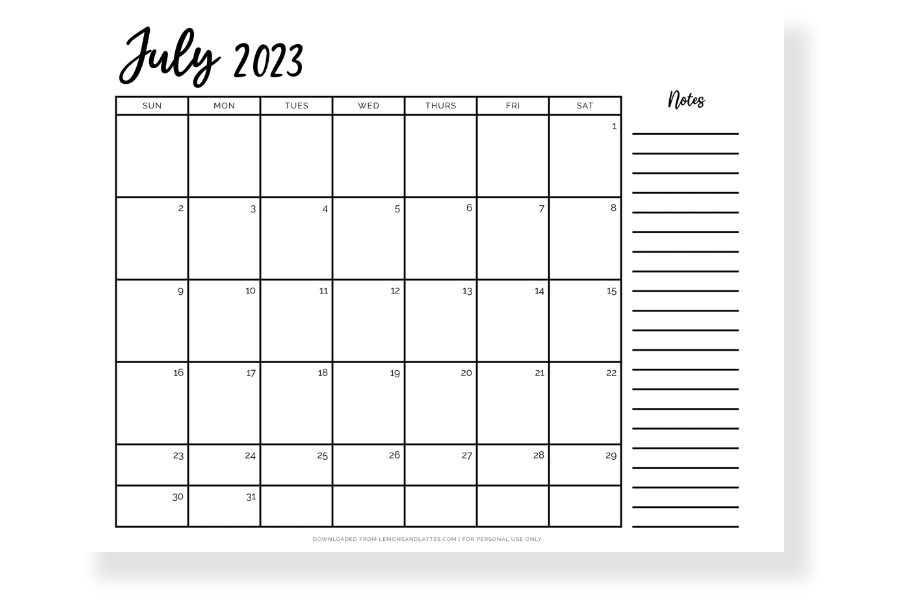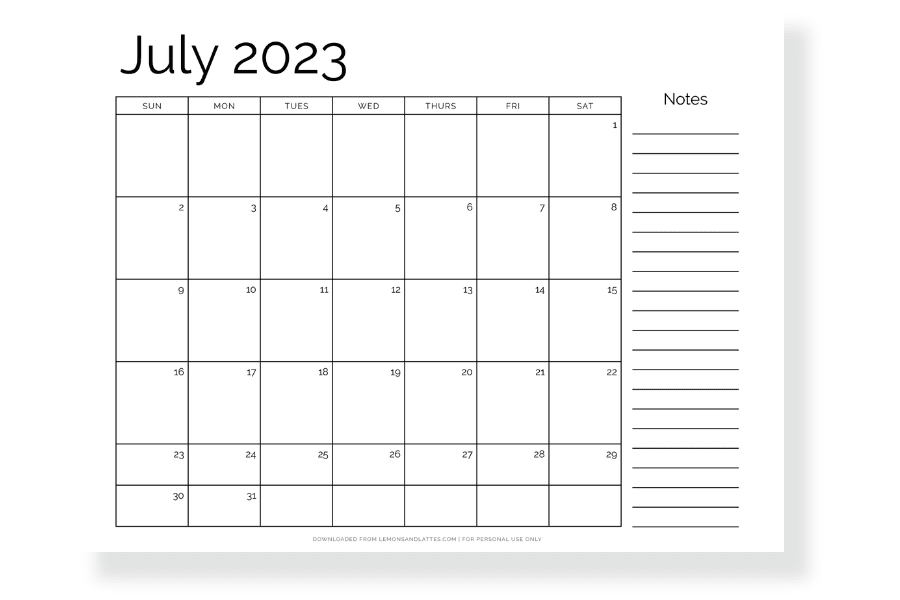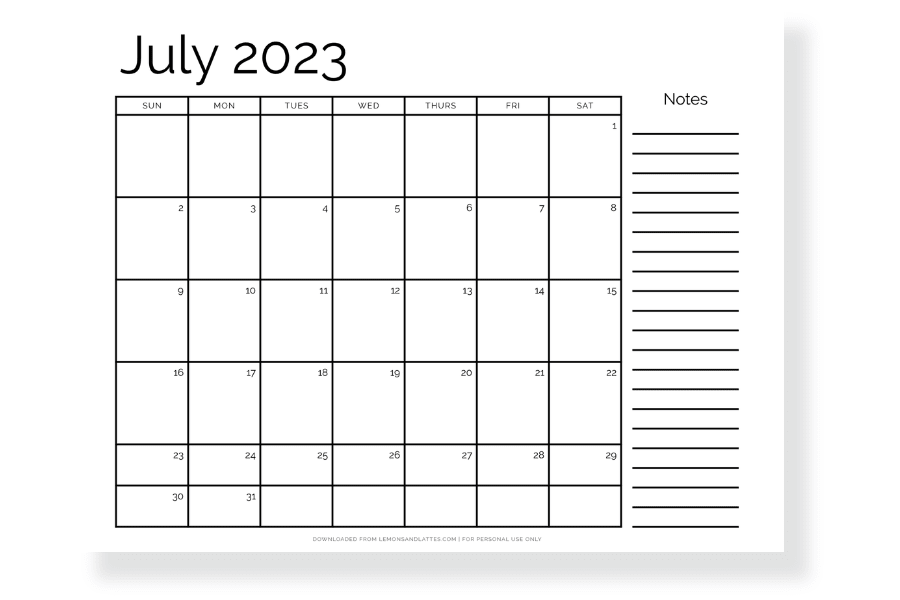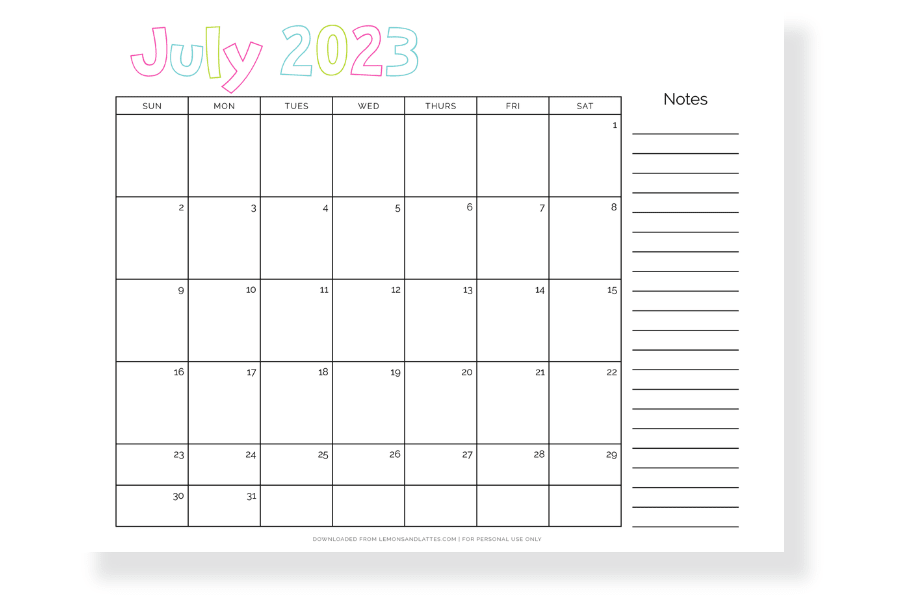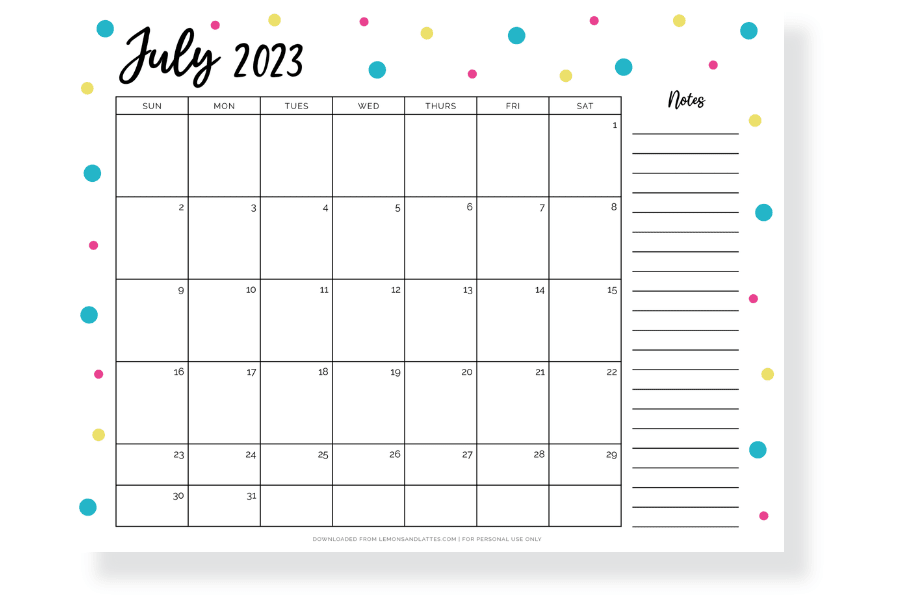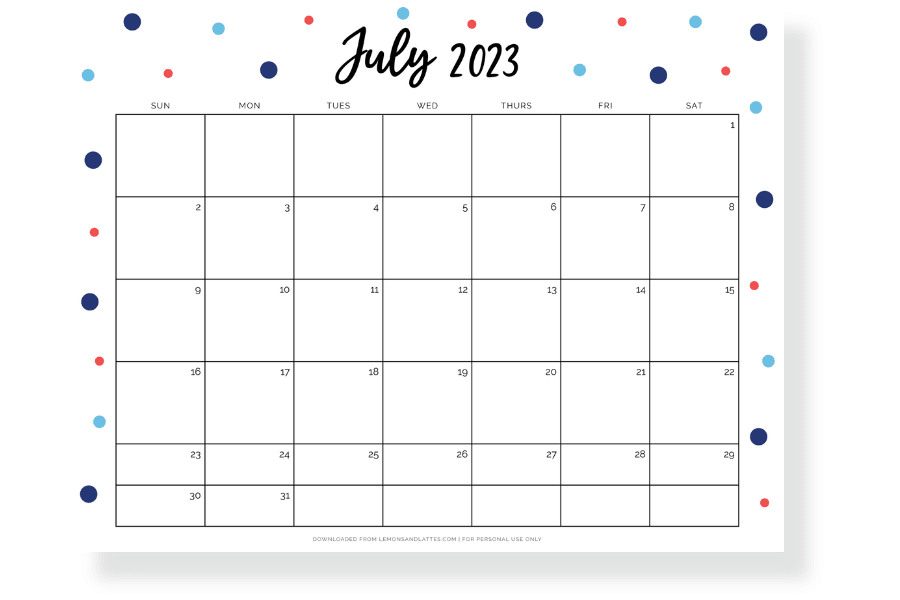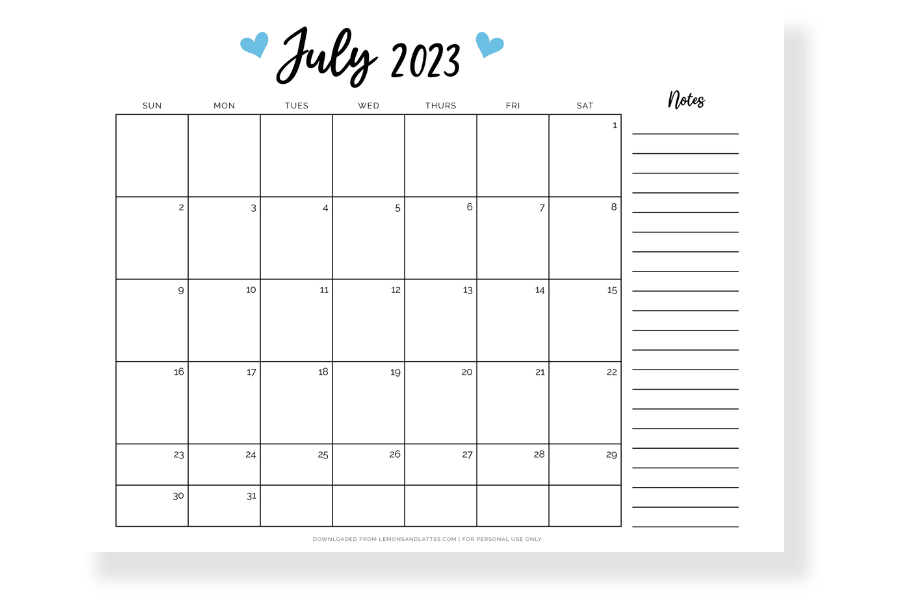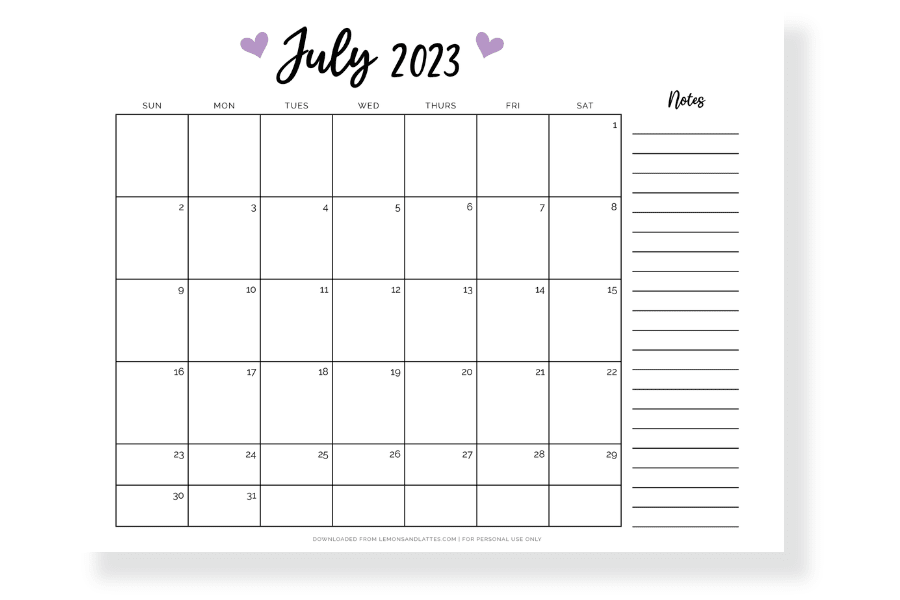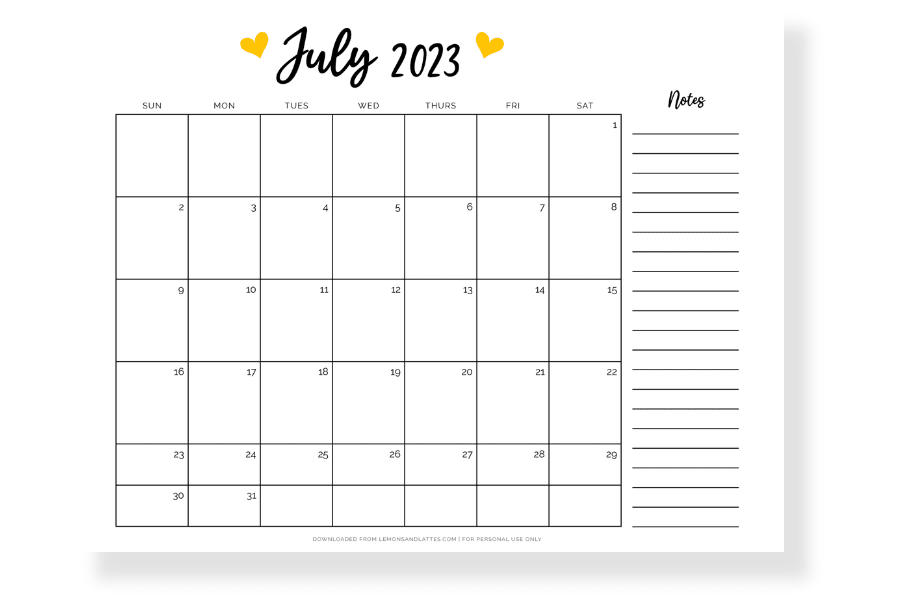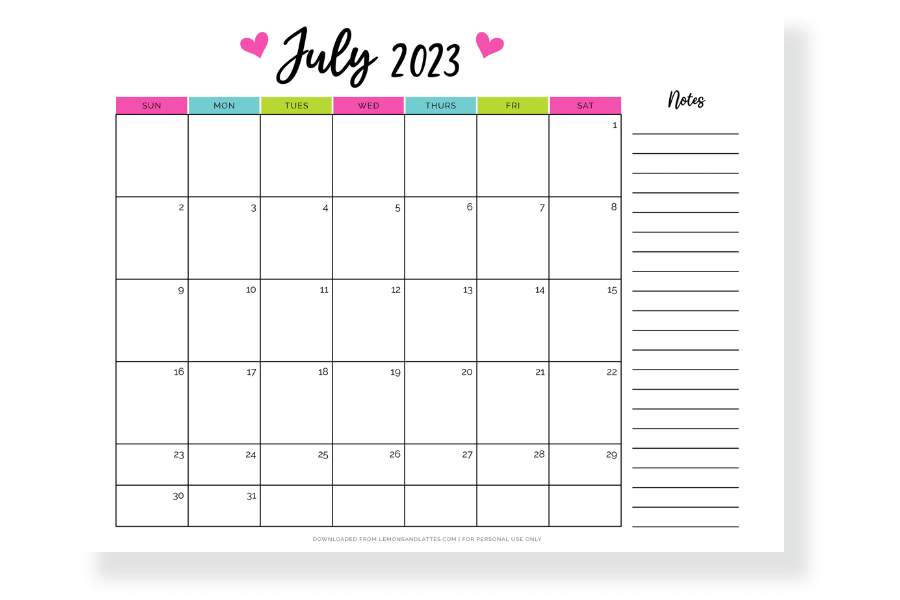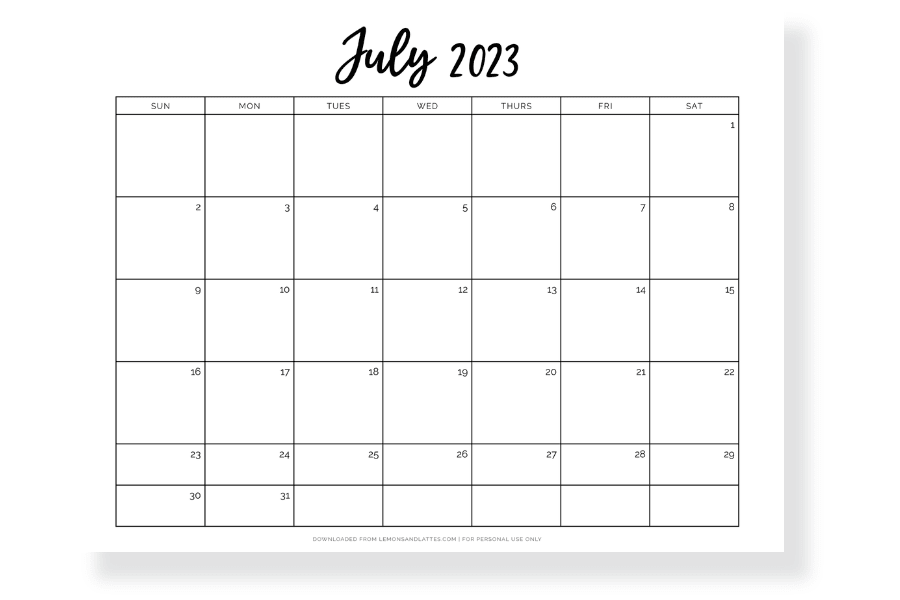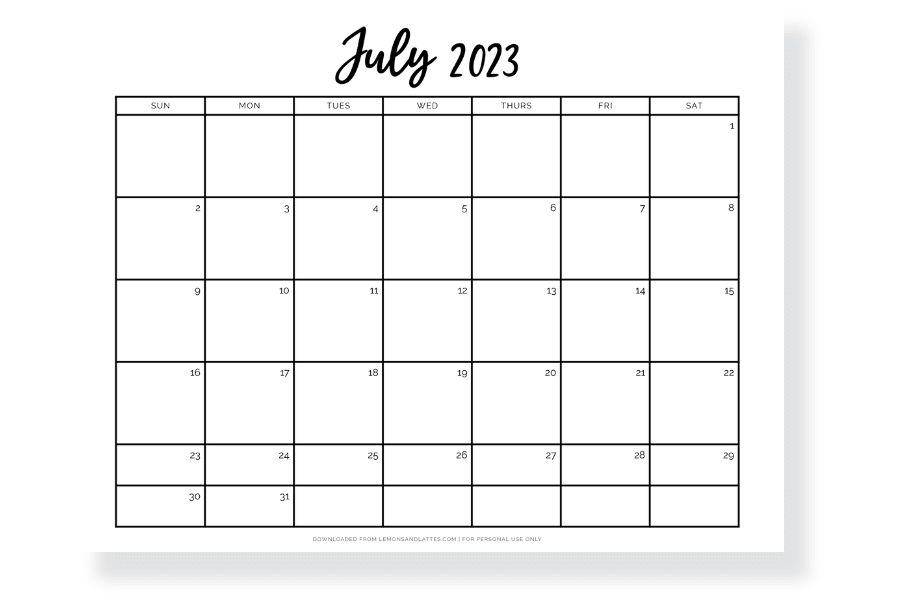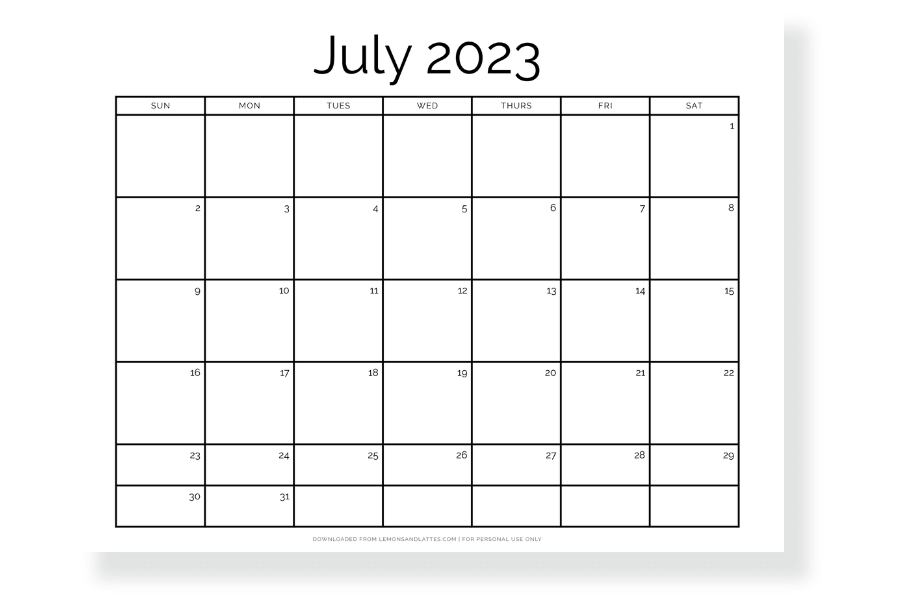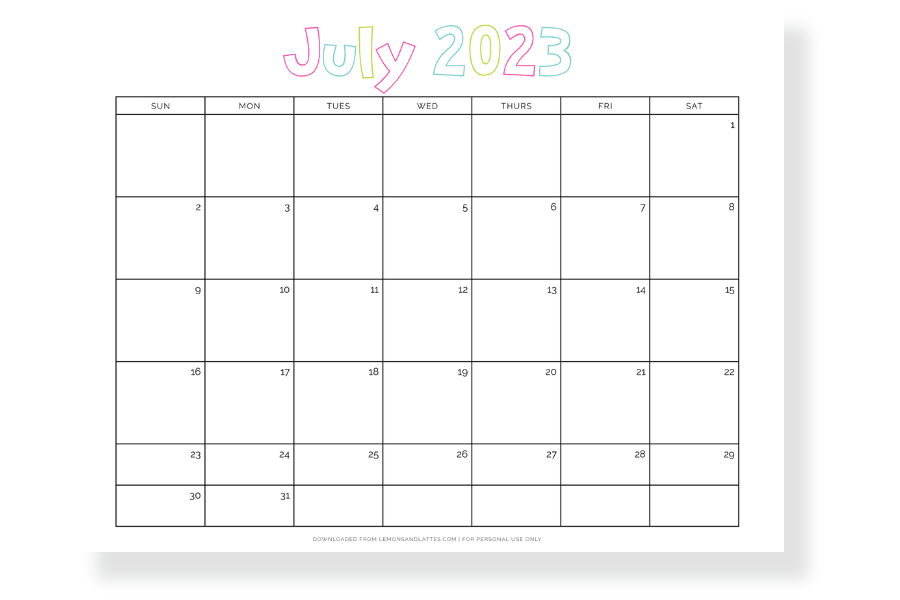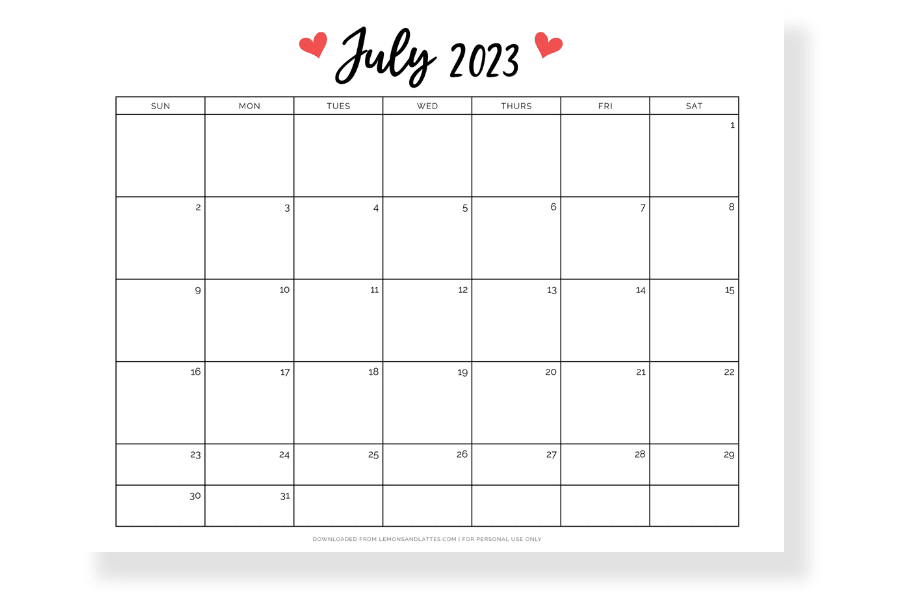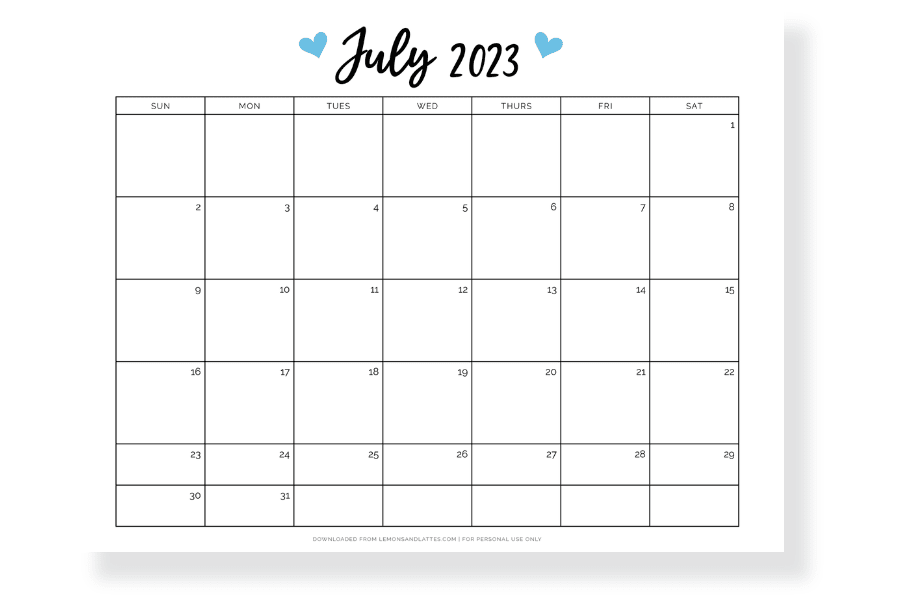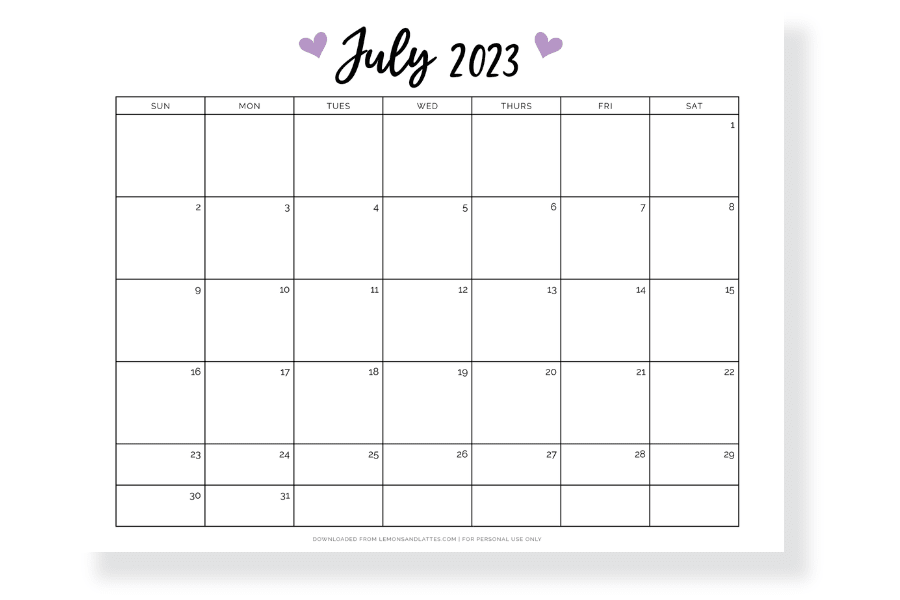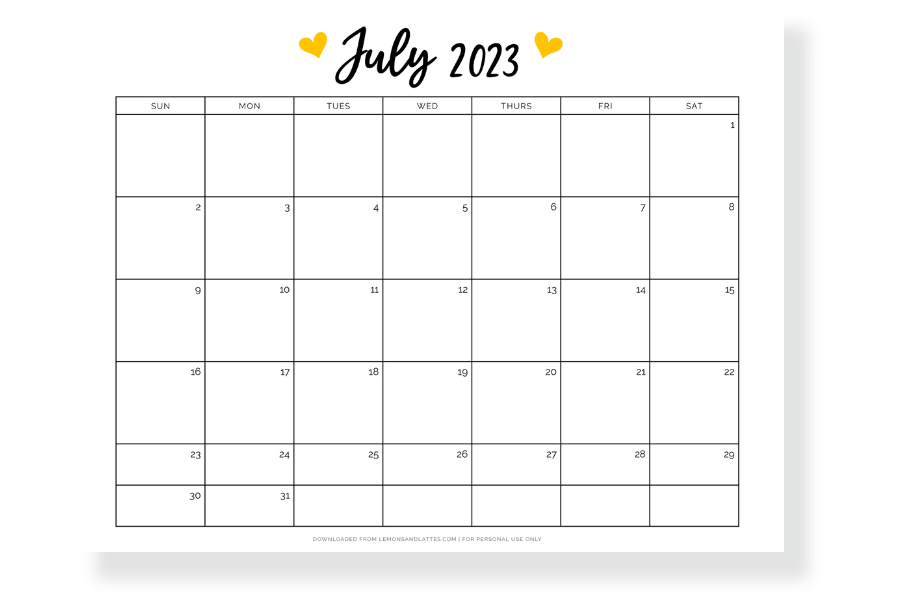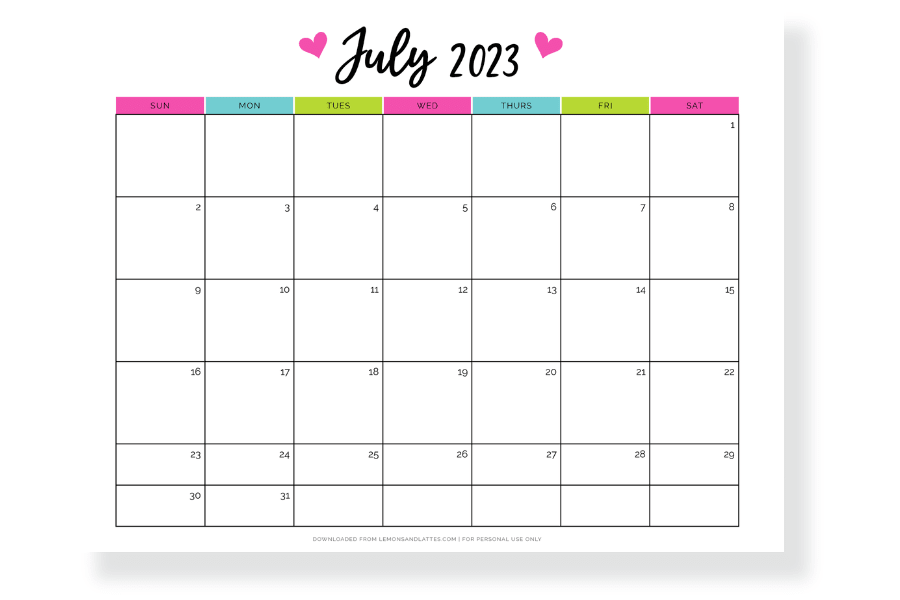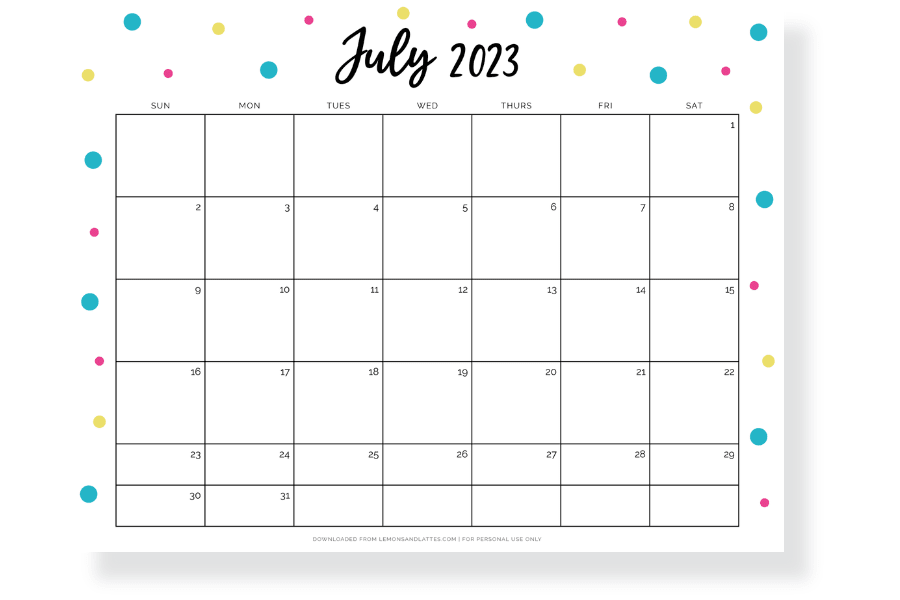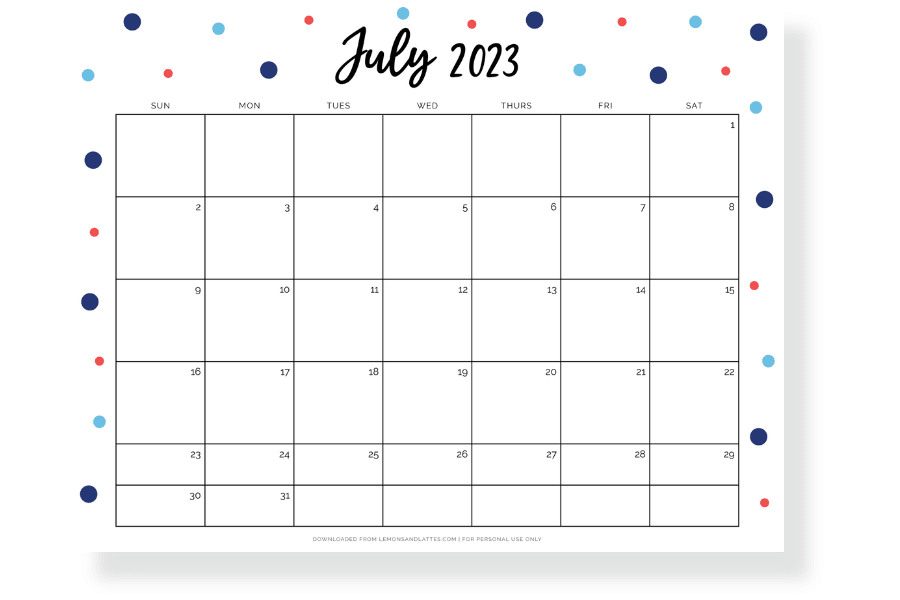 FAQs about the month of July
How many days are in the month of July?
There are 31 days in the month of June.
What is the official flower for July?
The official birth flower for the month of July is the Larkspur, also known as Delphinium. They are tall and showy perennials with elegant spikes of colorful flowers and fern-like leaves. These flowers are believed to symbolize positivity, dignity, grace, and an open heart.
What is the birthstone for June?
The birthstone for June is the ruby.
What is the zodiac sign for July?
The main zodiac sign for the month of July is the water sign Cancer. But if your birthday falls on July 23rd or after, then your sign is Virgo.
---
If you like these July 2023 calendars, you may also want to grab one for the following months:
There are so many possibilities with these, and they're totally free. Enjoy!