This post may contain affiliate links. Please read my disclosure for more info.
It's June! Can you believe it?
With summer's official start date right around the corner (June 21st to be exact), you probably already have plenty of fun summer activities planned.
Get a head start on planning out your summer with these June calendar printables.
It's the perfect way to stay organized if you're not quite ready to commit to an entire paper planner just yet. Plus, they're free to download.
Choose between 52 different calendars (including both portrait layouts and landscape).
The designs range from cute with a pop of color to very simple, so choose your favorite and print as many as you want.
More summer printables you may want to check out:
Some ideas for using your June 2023 calendar
Why are some different ways to use a calendar this month? Here are some ideas:
You can:
Keep track of upcoming events or activities you have planned this month
Use it for meal planning
Keep track of your bill due dates (or grab these instead)
Keep track of a summer workout plan (a simple alternative to exercise logs)
To remind yourself of important dates like birthdays or appointments
Stick it on the fridge so the whole family can stay in the loop
Make a work schedule or stay-at-home mom schedule (a weekly planner can help with this too)
Make a cleaning schedule by assigning a specific task to a certain day of the week (or if you prefer a checklist-style, snag these too)
June holidays
These templates do not include holidays, so you will have to write in your own.
This was intentional because it prevents your calendar from getting too cluttered with holidays that may not be important or relevant to you personally.
What's happening during the month of June?
June is a busy month, with the two most popular days being Father's Day (June 20th) and the start of summer (June 21st).
Other holidays/special days include Flag Day (June 14th), Juneteenth (June 19th), International Yoga Day (June 21st), and the Summer Solstice (June 21st or 22nd depending on your time zone).
Print your favorite June calendar
All of these templates start on Sunday. So while there are no Monday start designs, you have a few options.
There are vertical (portrait) and horizontal (landscape) options as previously mentioned. You may also choose between a design that includes a notes section or a full-page calendar.
The notes section is a nice addition to have if you need to remember something that doesn't necessarily need to be assigned to a certain day.
As far as the size and format go – All calendars are available as PDF files and they are US Letter size.
However, if you would like them to be a different paper size (such as A4, A5, Classic Happy Planner, or a different size), feel free to read through some easy ways to resize printables here.
Click the download link below each calendar image to save to your device!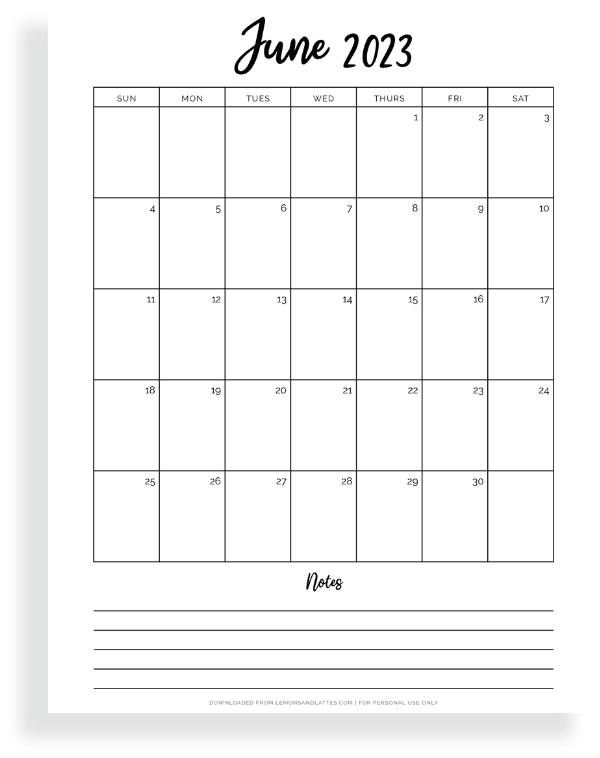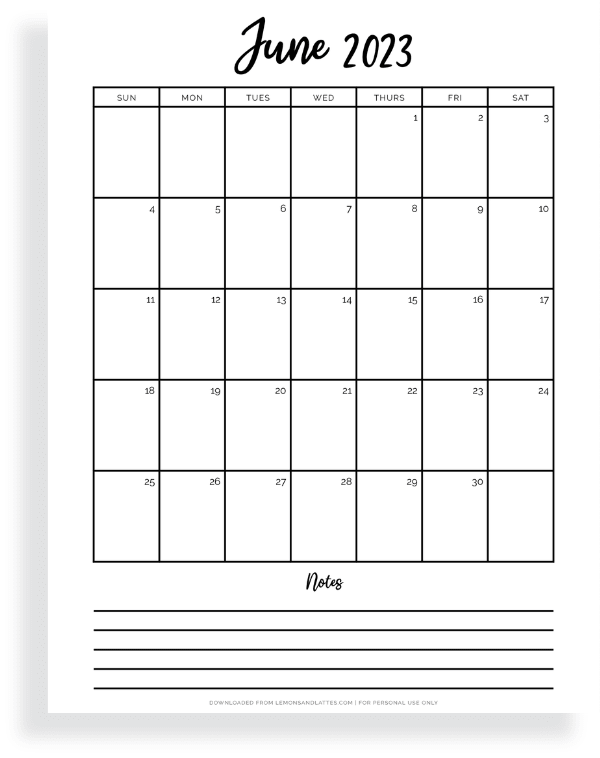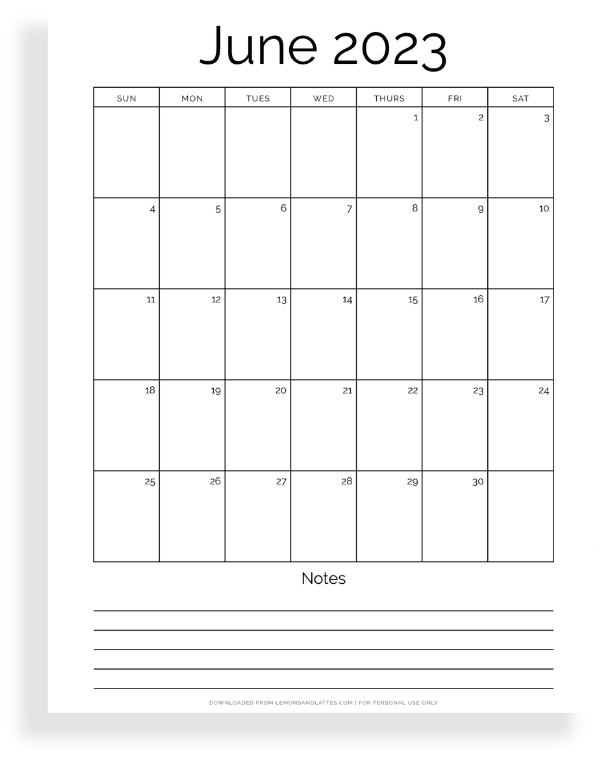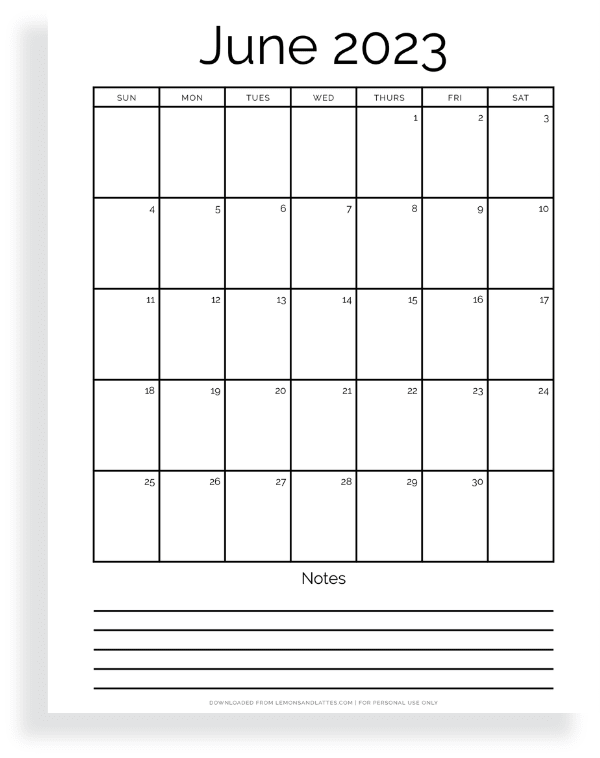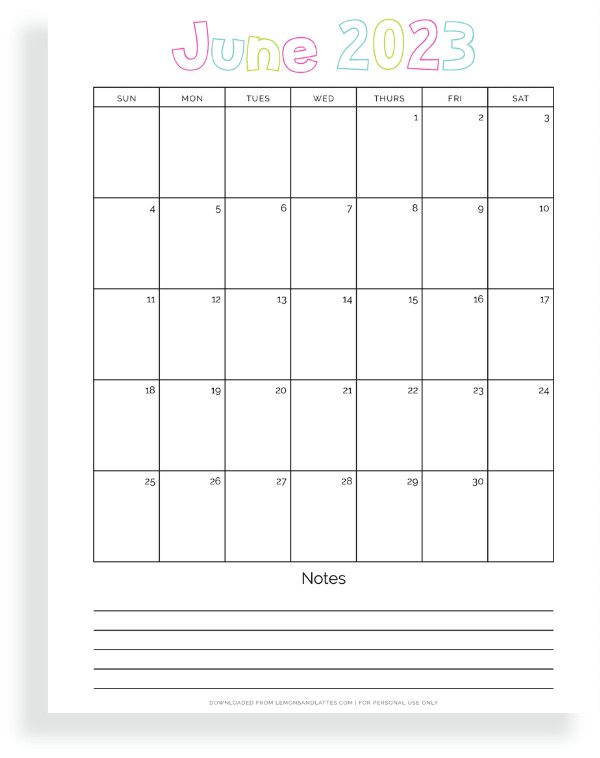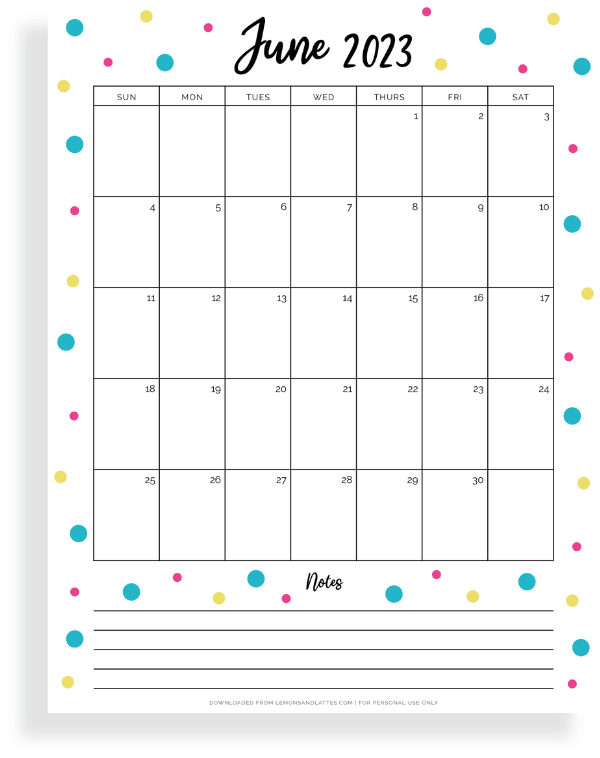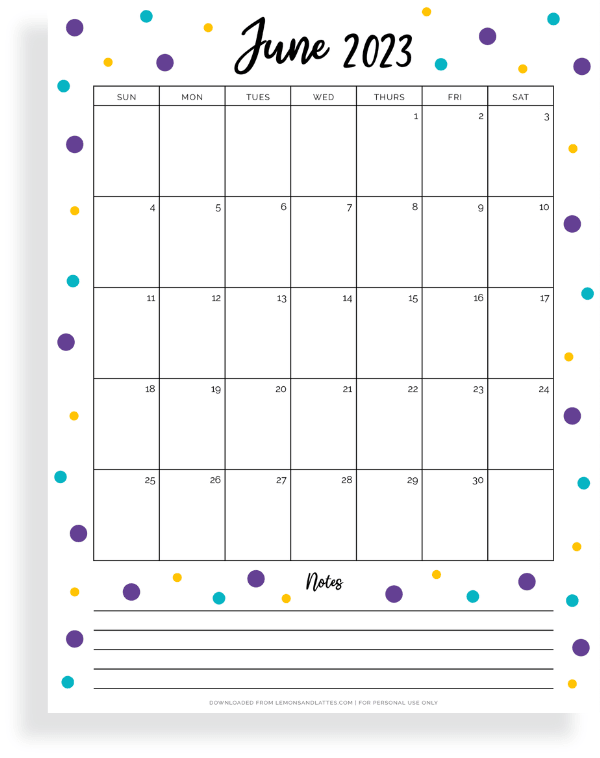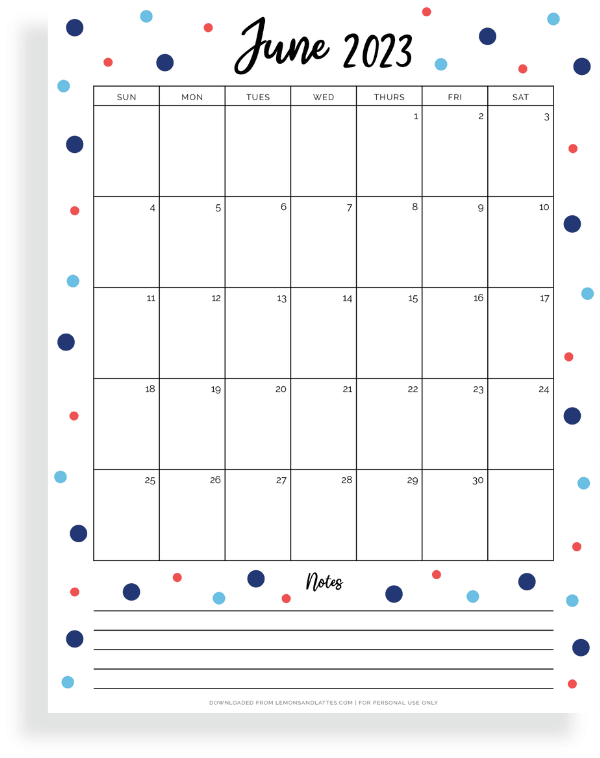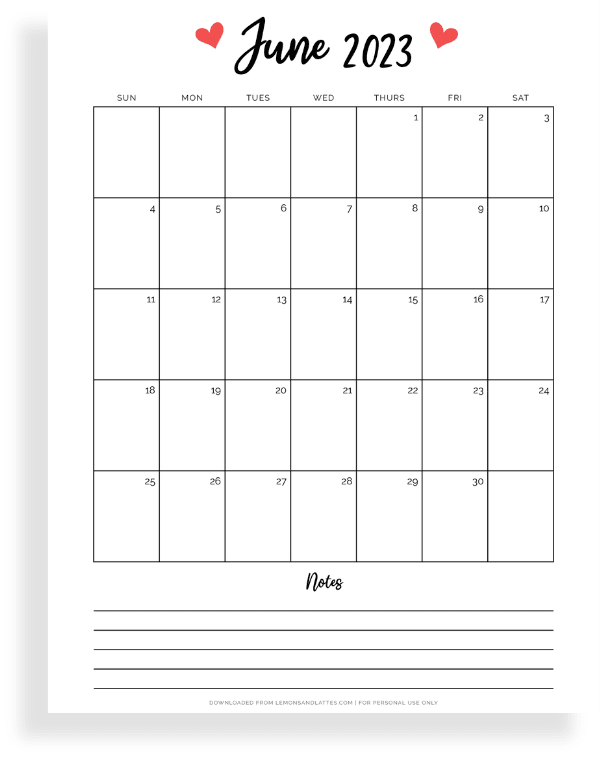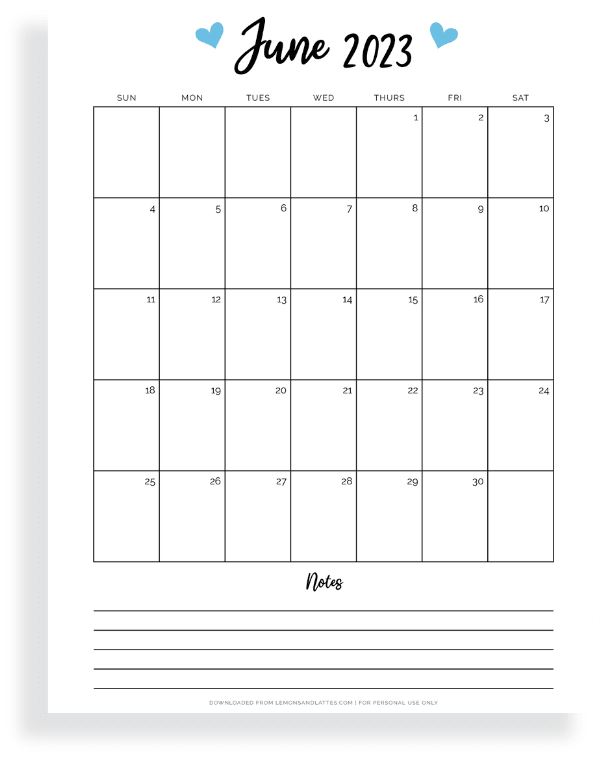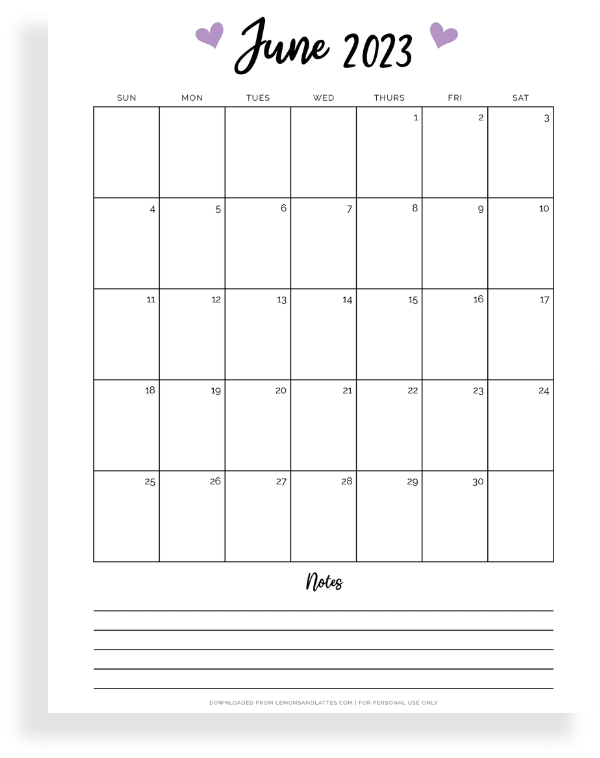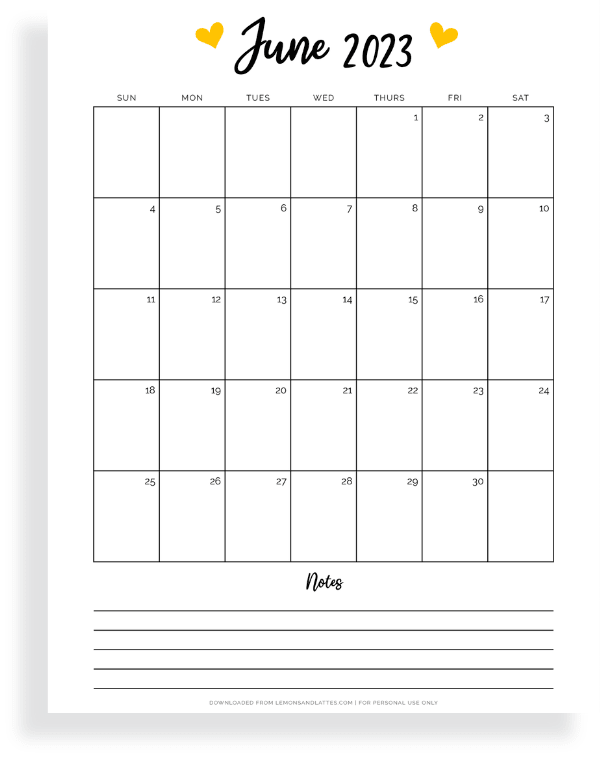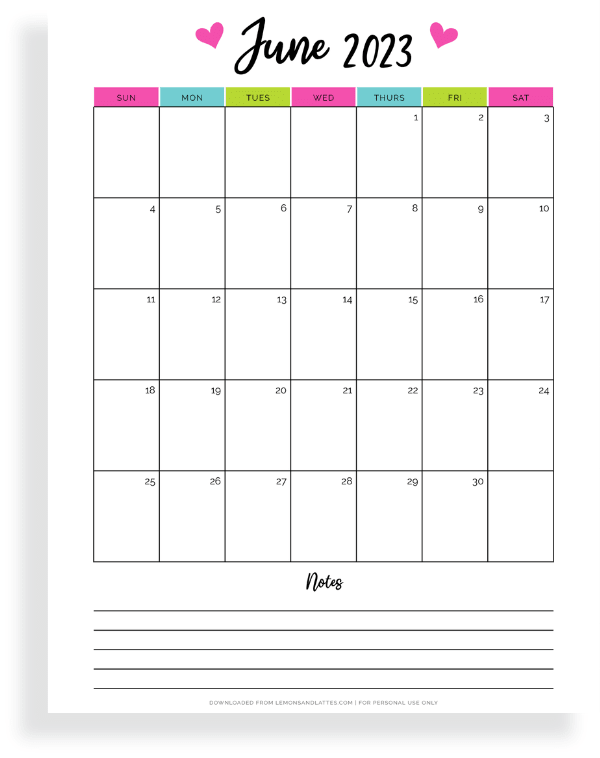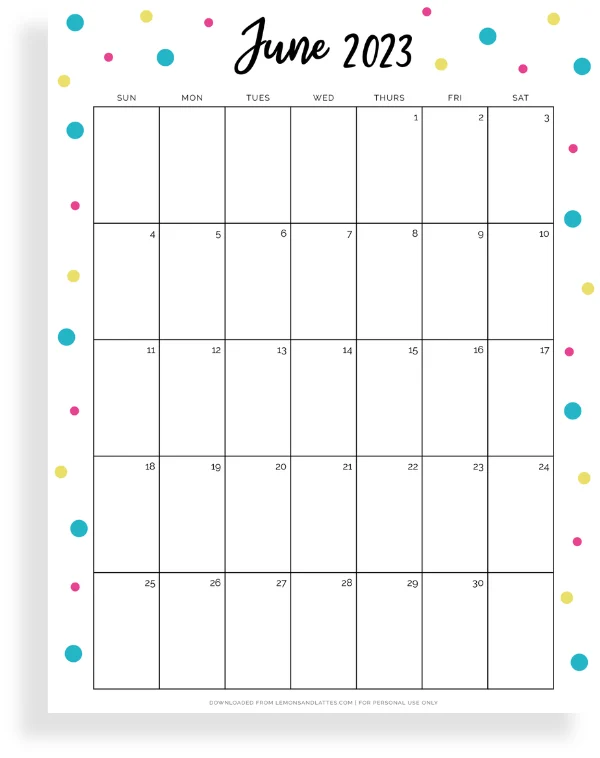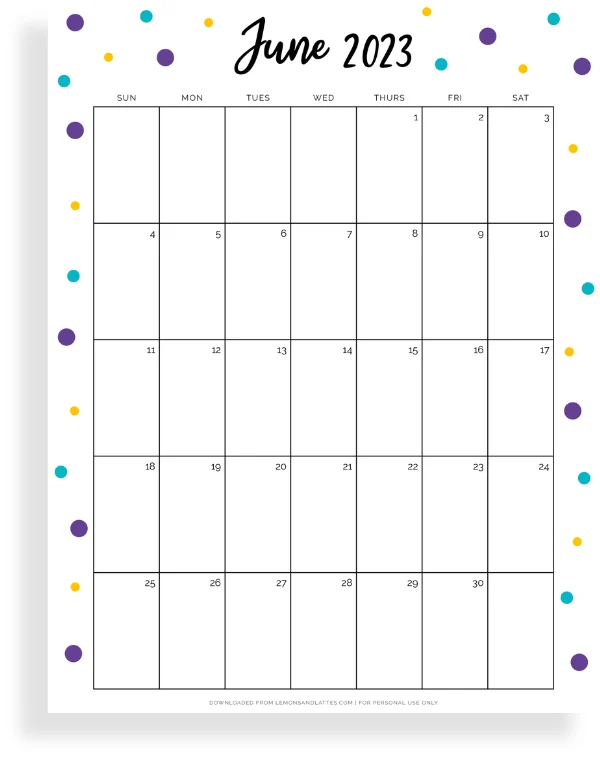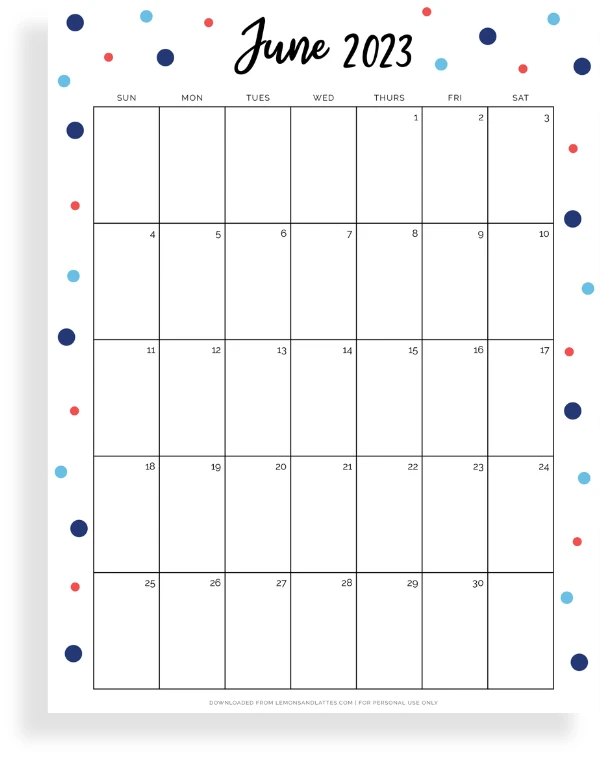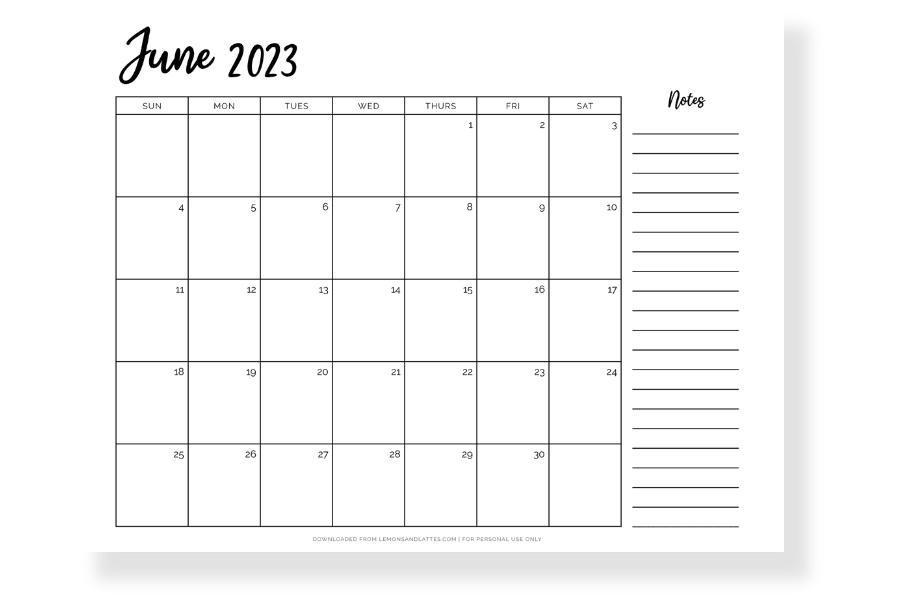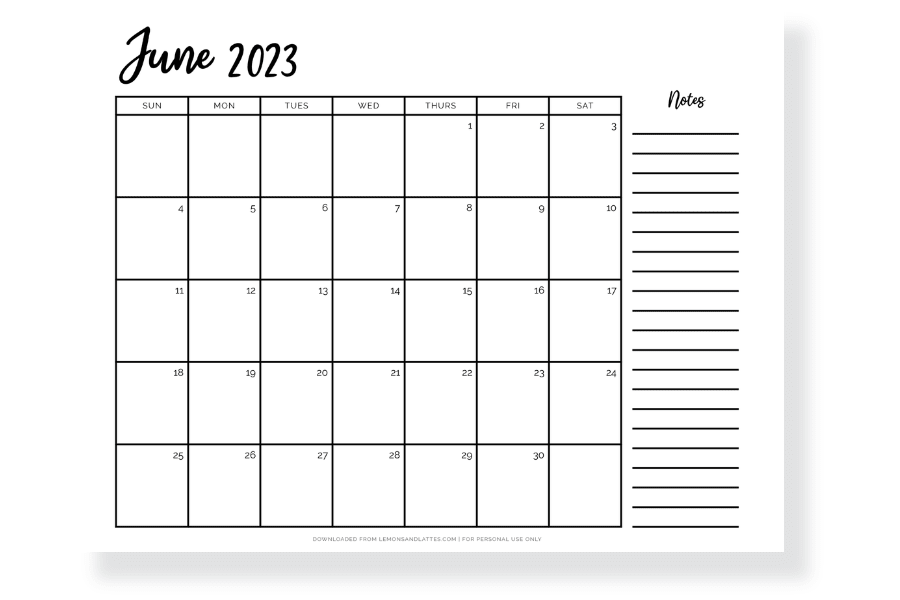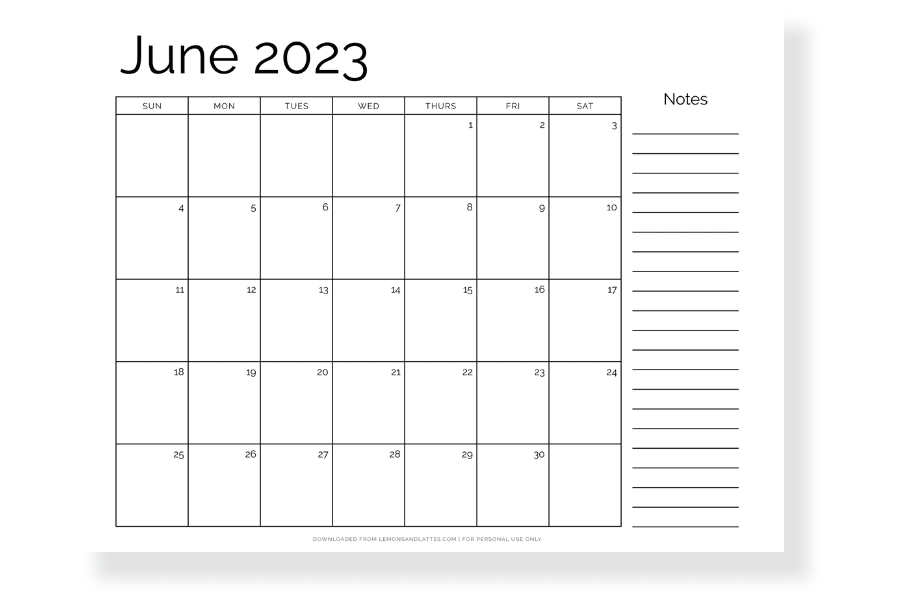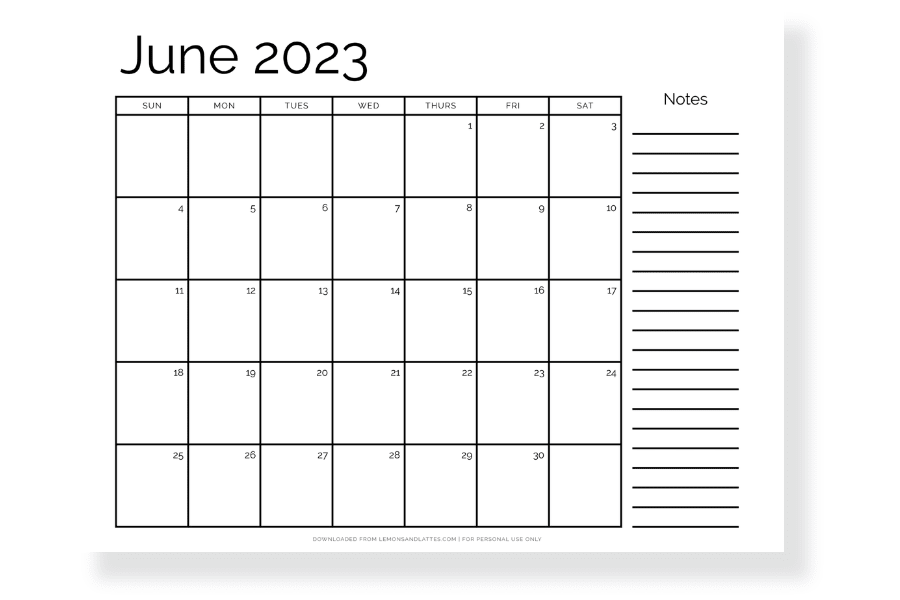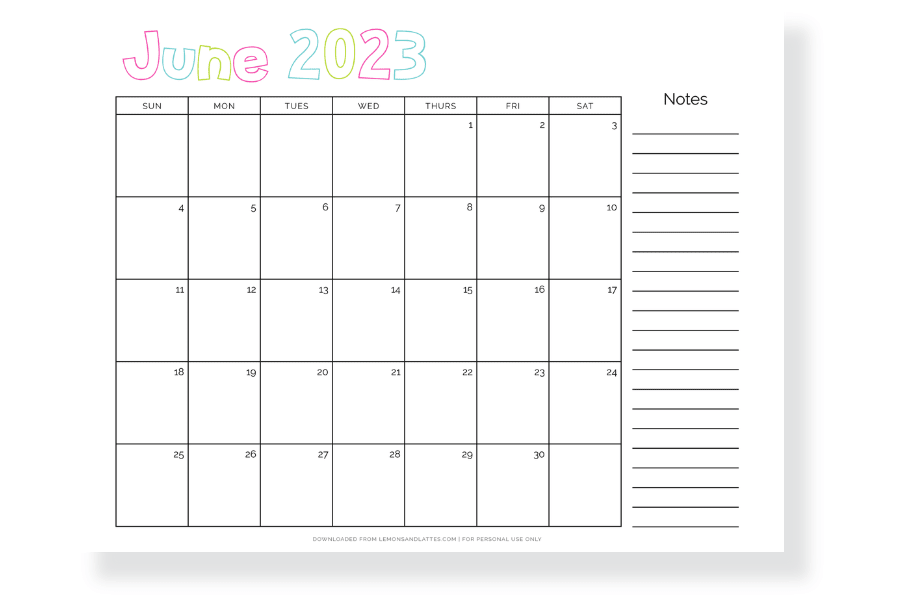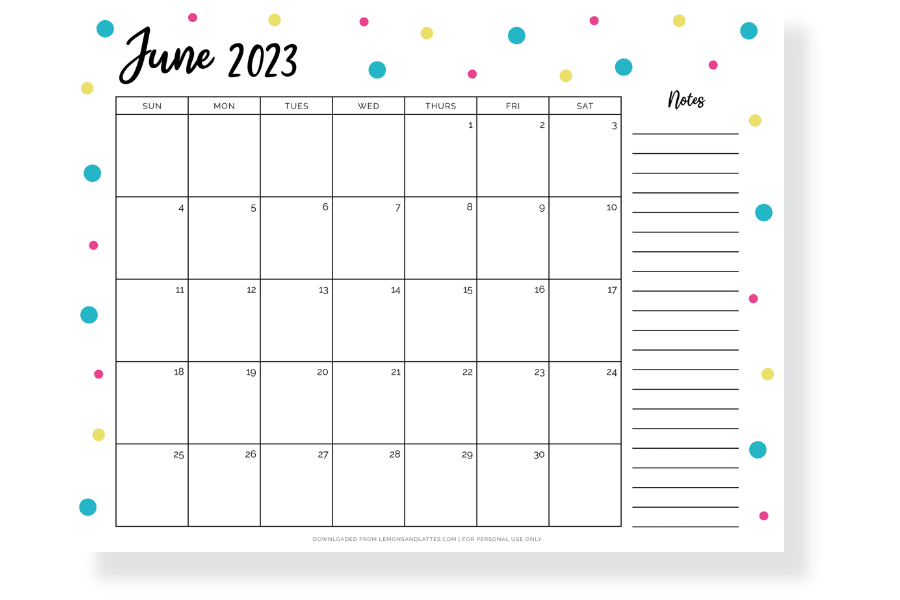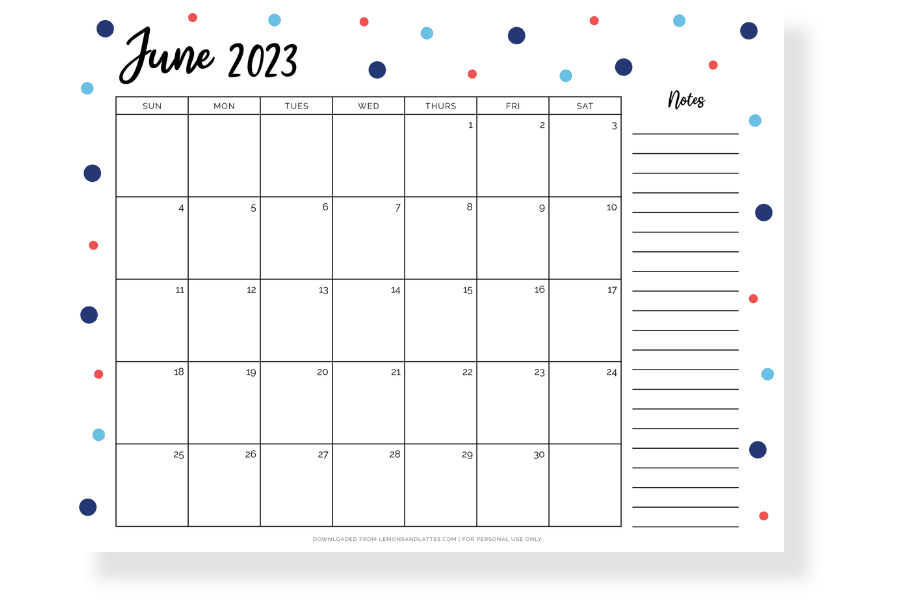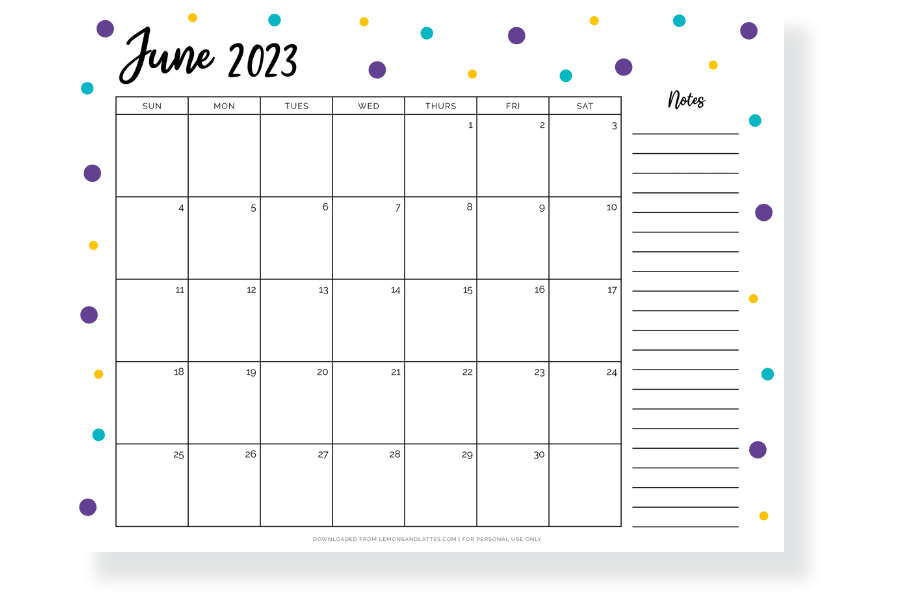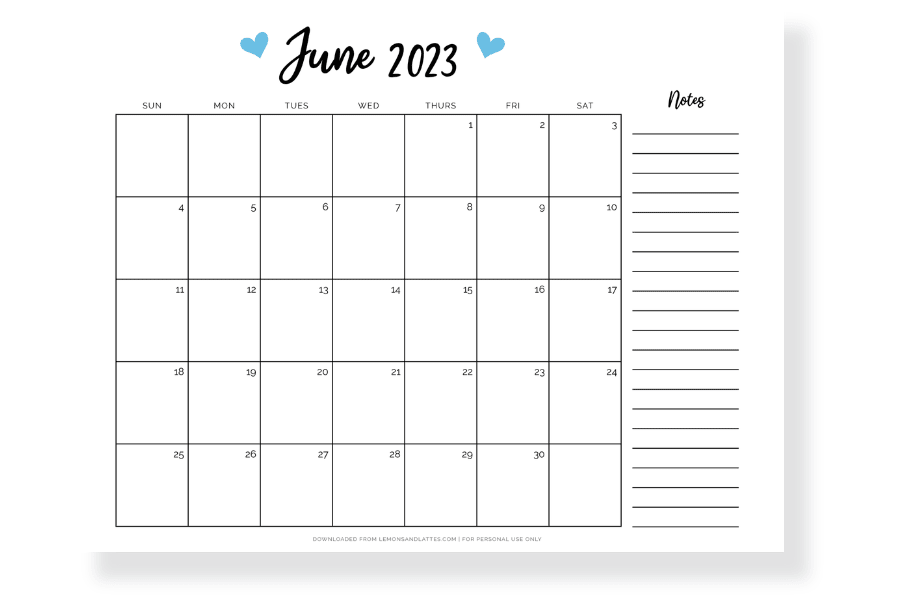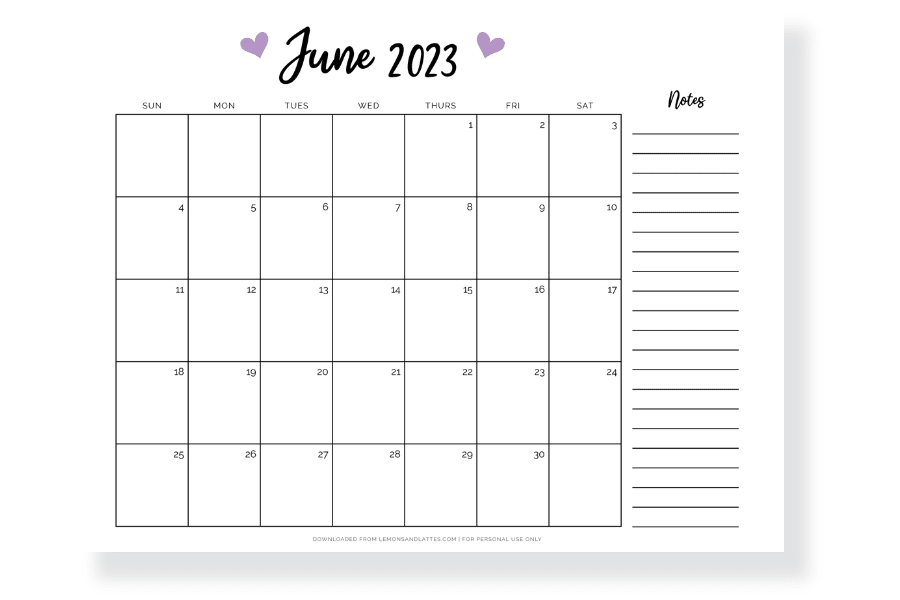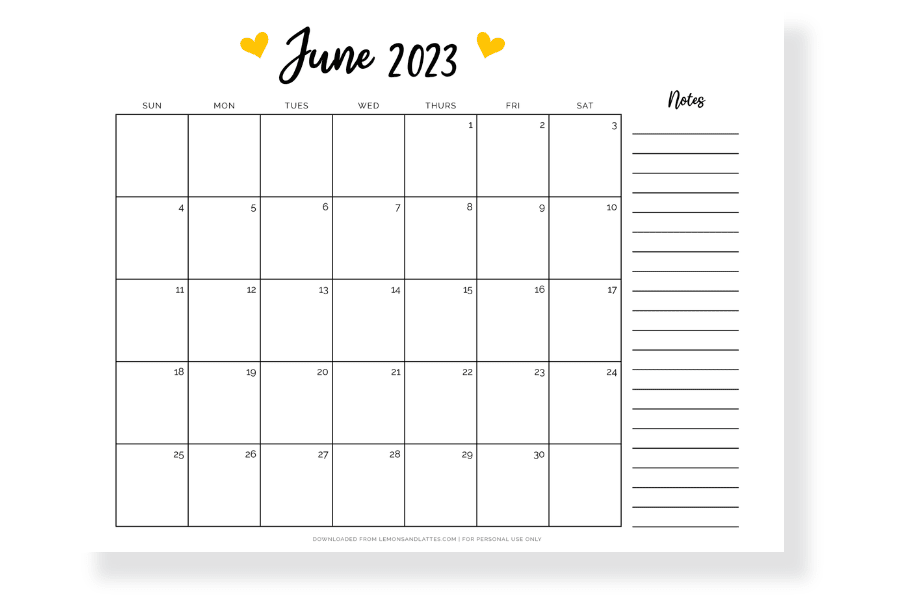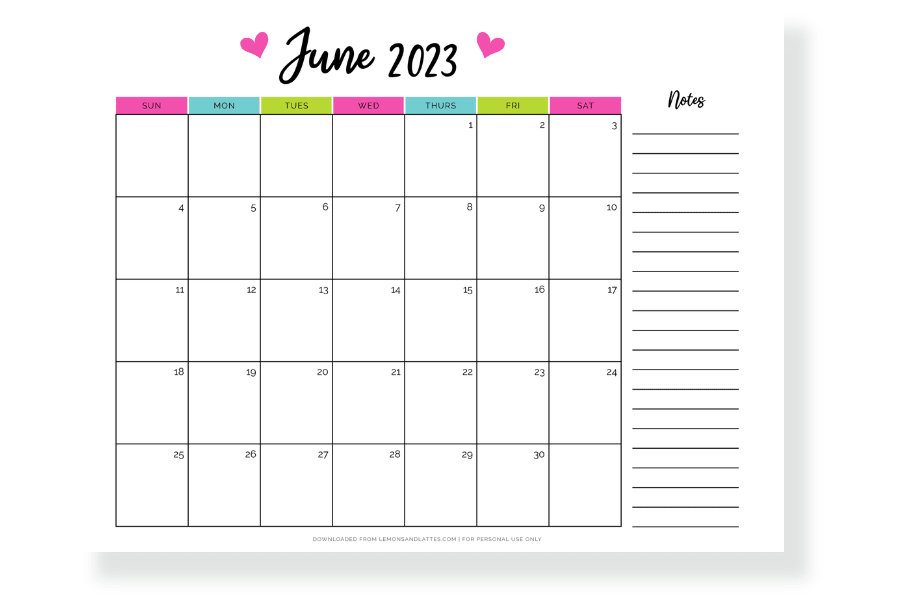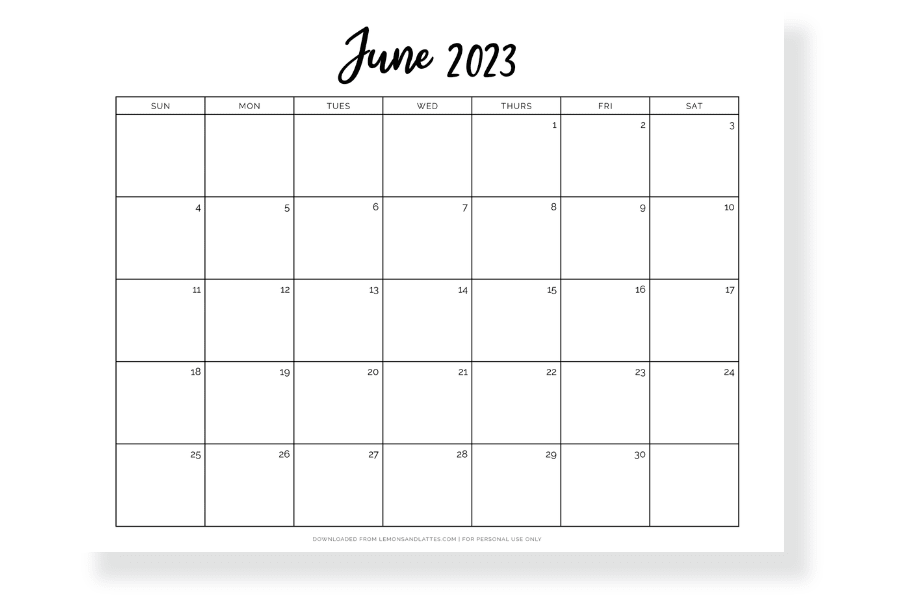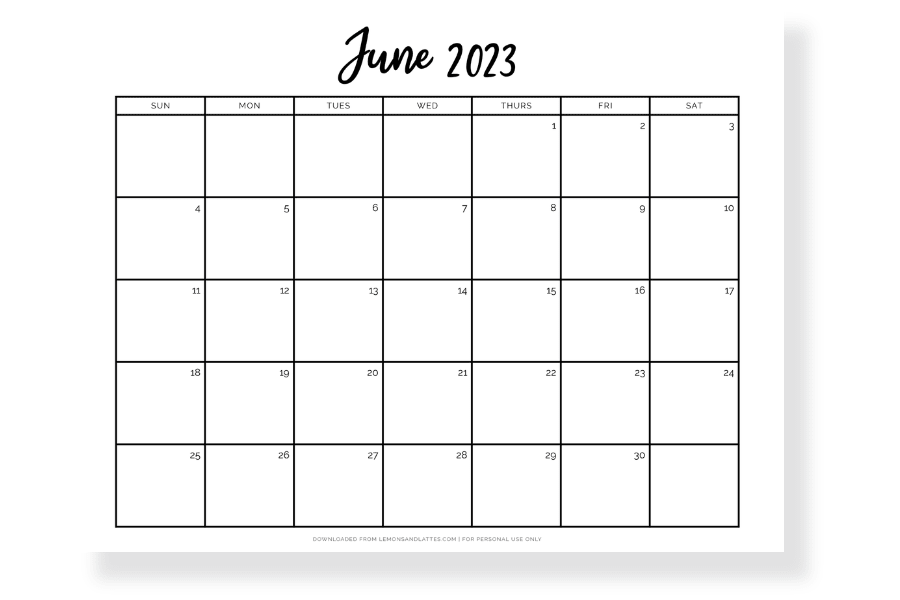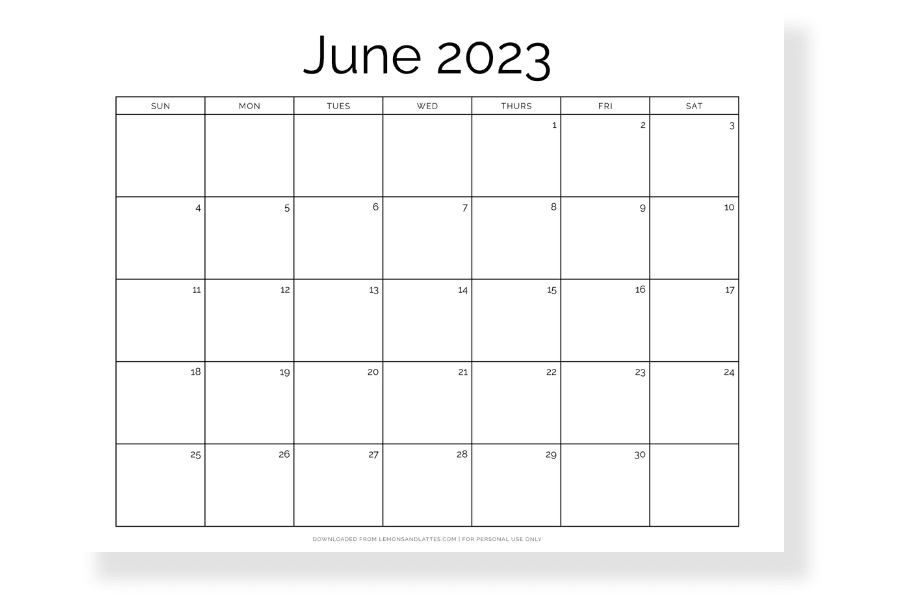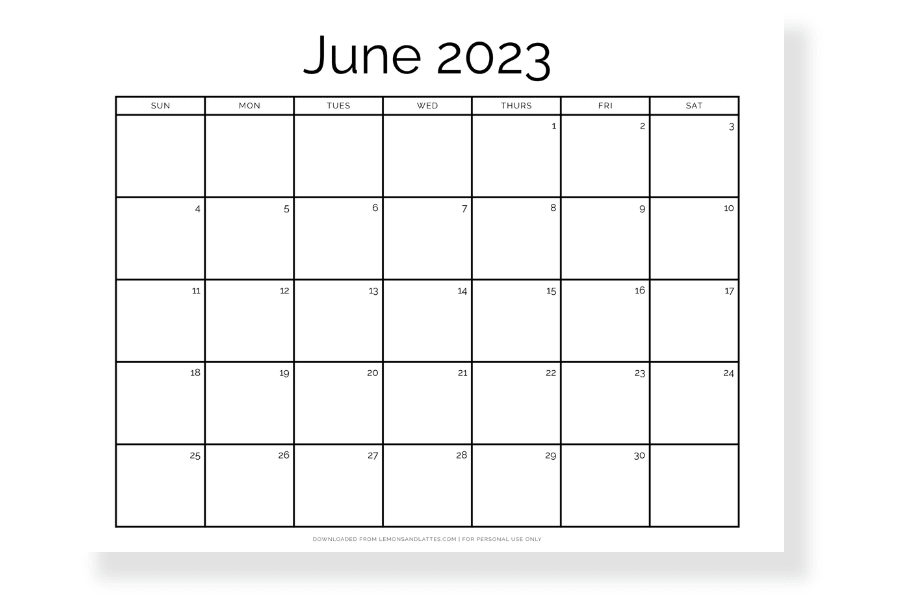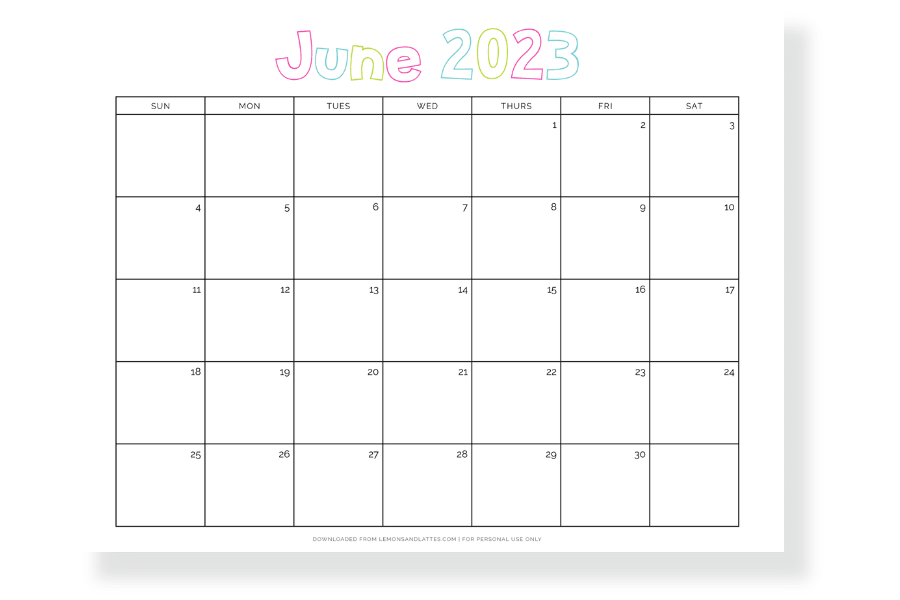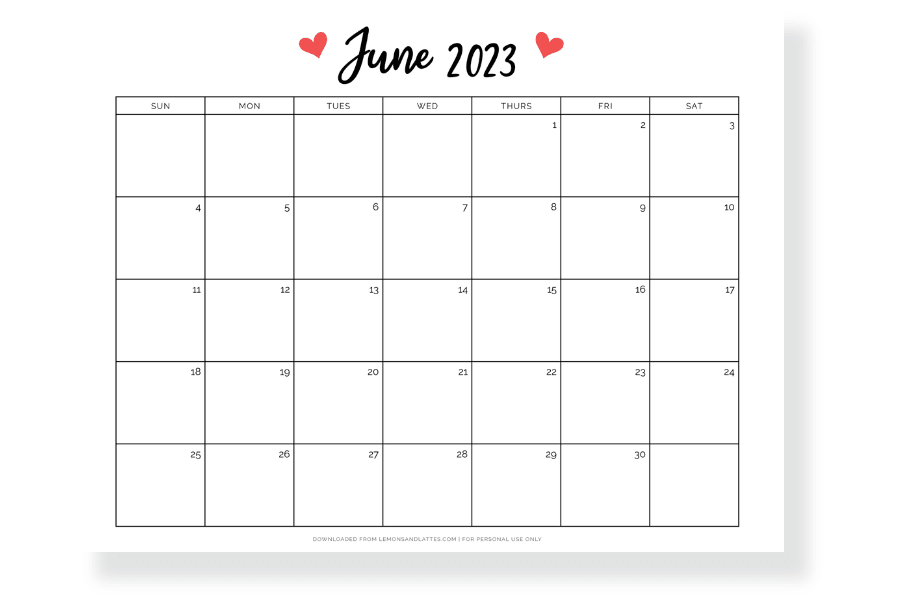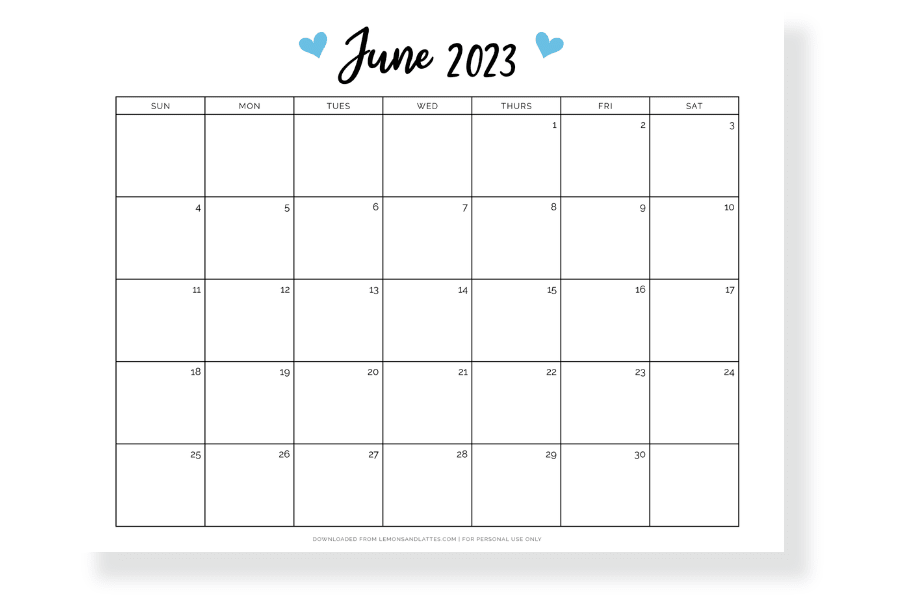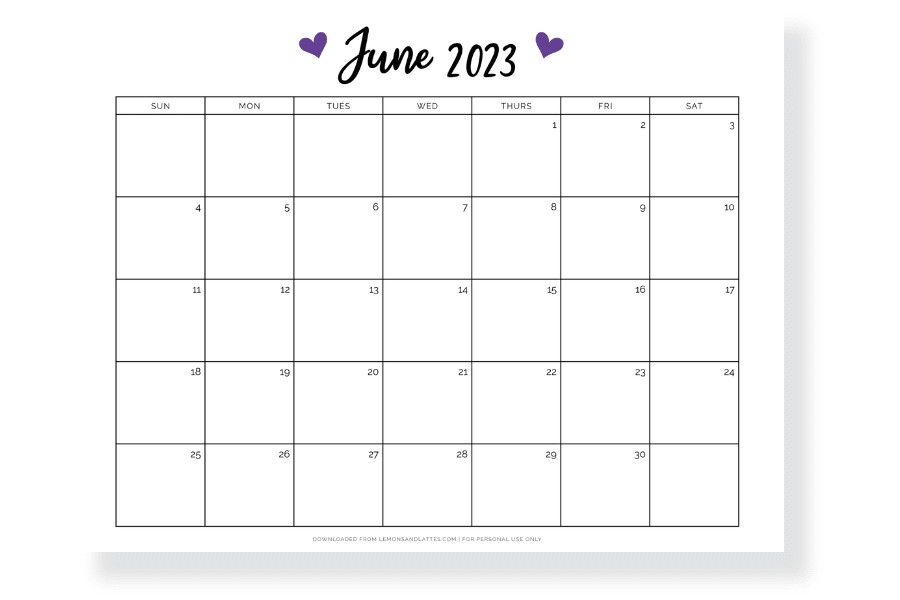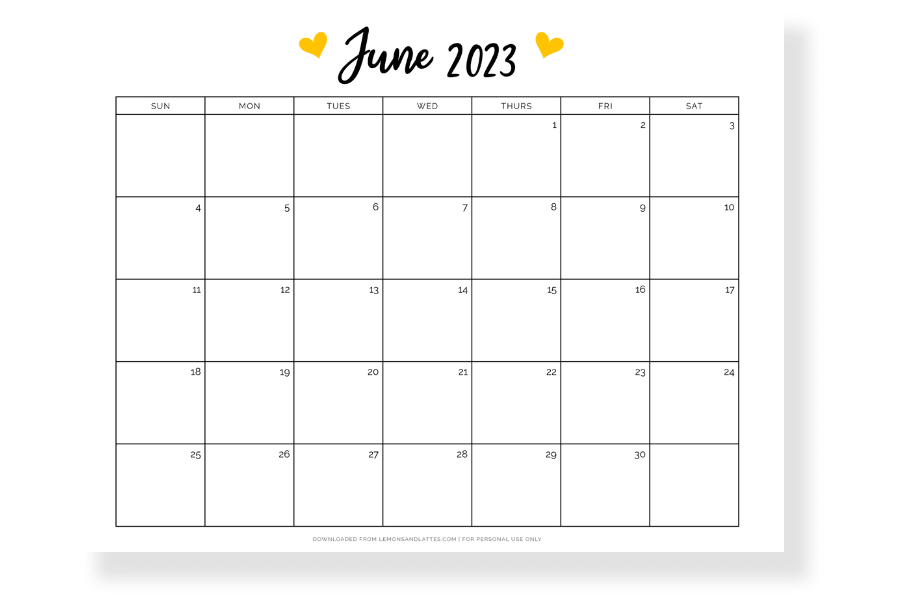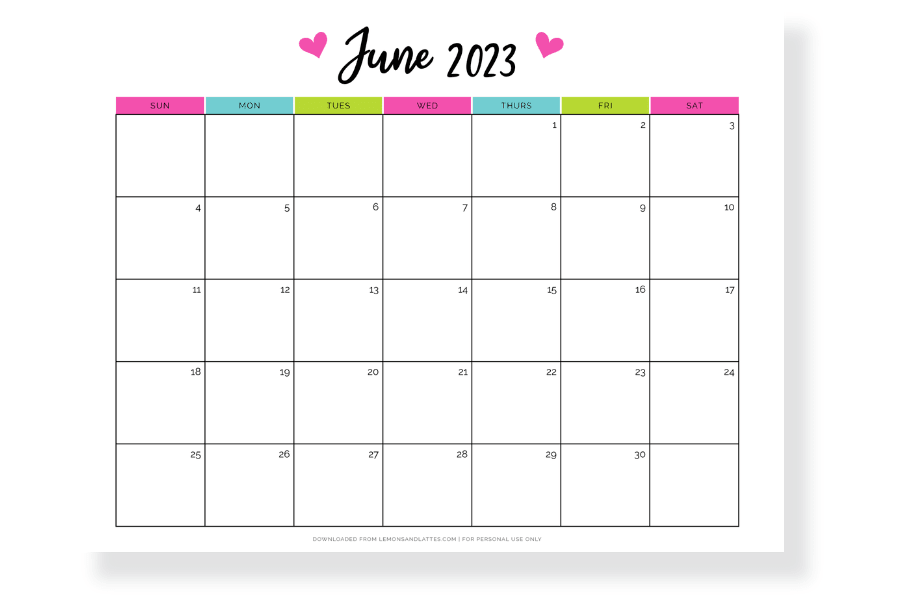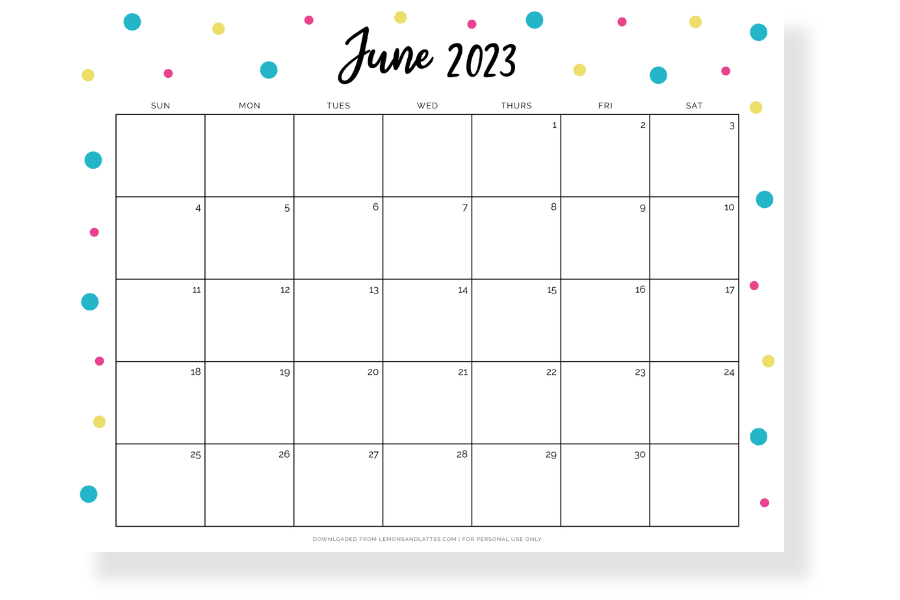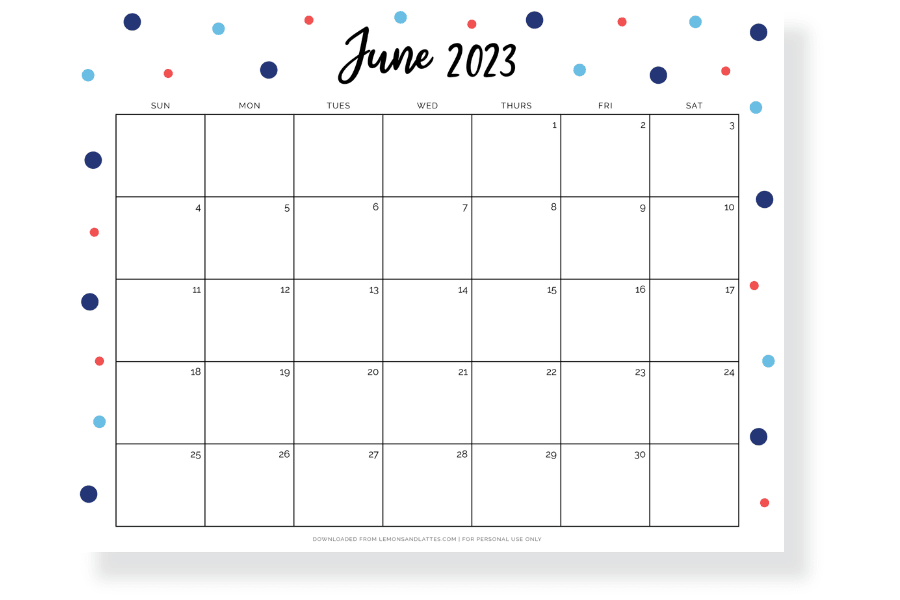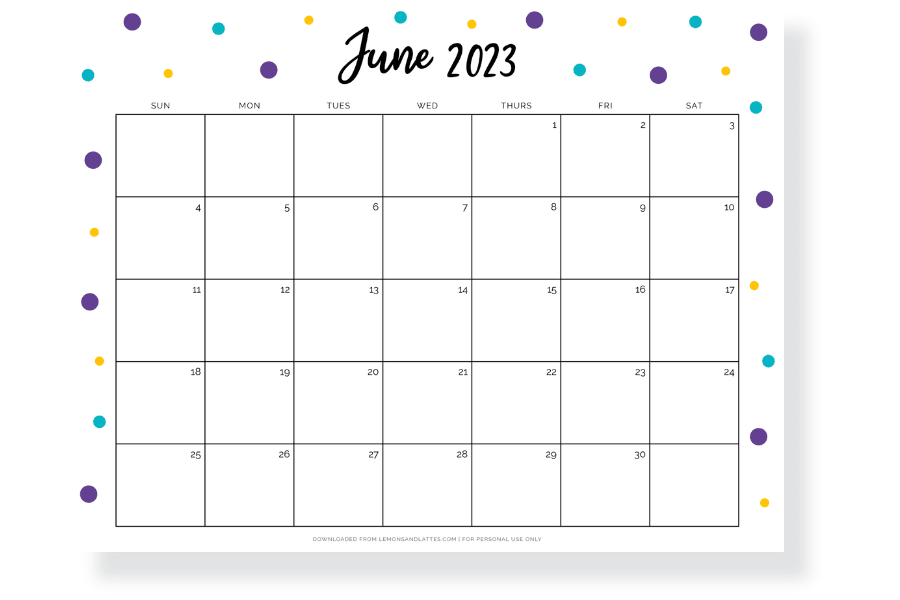 FAQs about the month of June
How many days are in the month of June?
There are 30 days in the month of June.
What is the official flower for June?
The official flower of June is the rose.
What is the birthstone for June?
The birthstone for June is the pearl.
What is the zodiac sign for June?
The main zodiac sign for the month of June is the air sign Gemini. But if your birthday falls on June 21st or after, then your sign is Cancer.
---
If you like these June 2023 calendars, you may also want to grab one for the following months:
There are so many possibilities with these, and they're totally free so enjoy!