This post may contain affiliate links. Please read my disclosure for more info.
Sometimes a basic printable blank calendar is all you need.
A dated monthly calendar or a 12-month planner comes in handy when you need to keep track of your day-to-day appointments and reminders, but what about when you just need a simple template to keep track of other things?
Things you might want to keep separate.
For example, maybe you'd like a separate calendar to keep track of your workout routine for the month.
Or maybe you're participating in a savings challenge or you're creating a month's worth of meal ideas (more meal planning tips here if you need them).
There are several scenarios where you may not need all the extra clutter that comes with a pre-filled calendar.
Plus, an undated calendar will never expire so you can print out several at the time, stick them in a binder, and you'll be set for a while!
You may also like:
Simple but cute blank calendars
I've included both portrait and landscape layouts, so pick whichever you prefer! Most of them include the days of the week, but there are a few scattered throughout that I left blank just in case you'd like to fill those in yourself.
Calendars with 5 rows
Most months will only require 5 rows in order for you to fill in all the dates.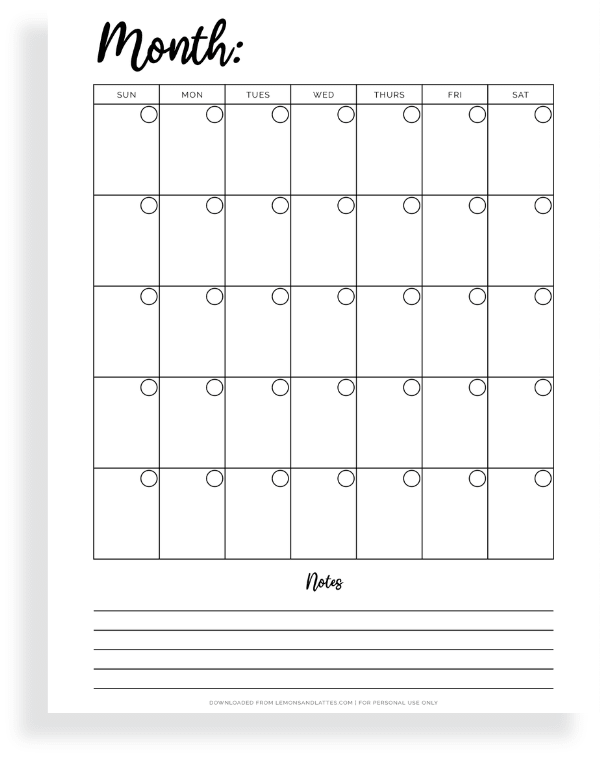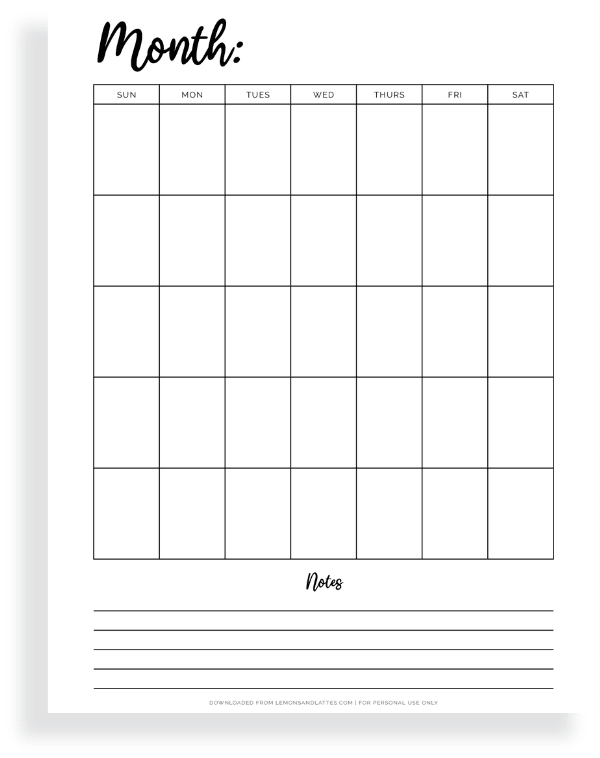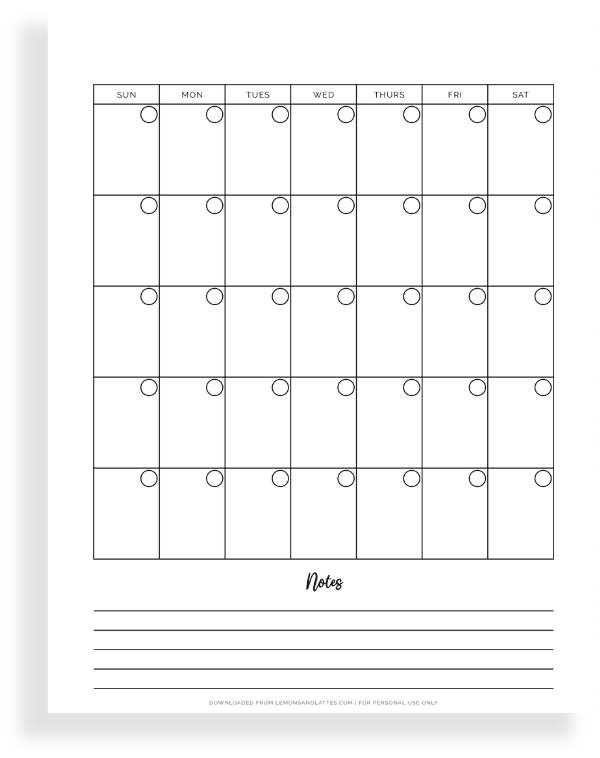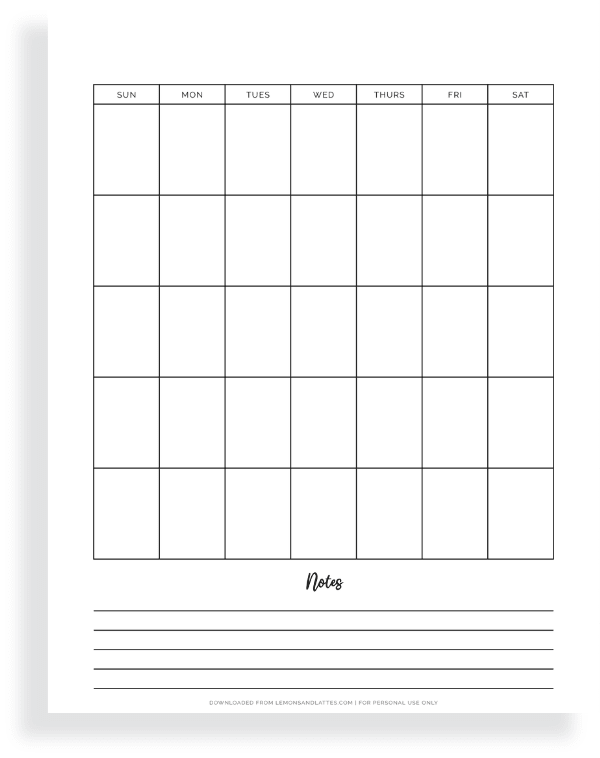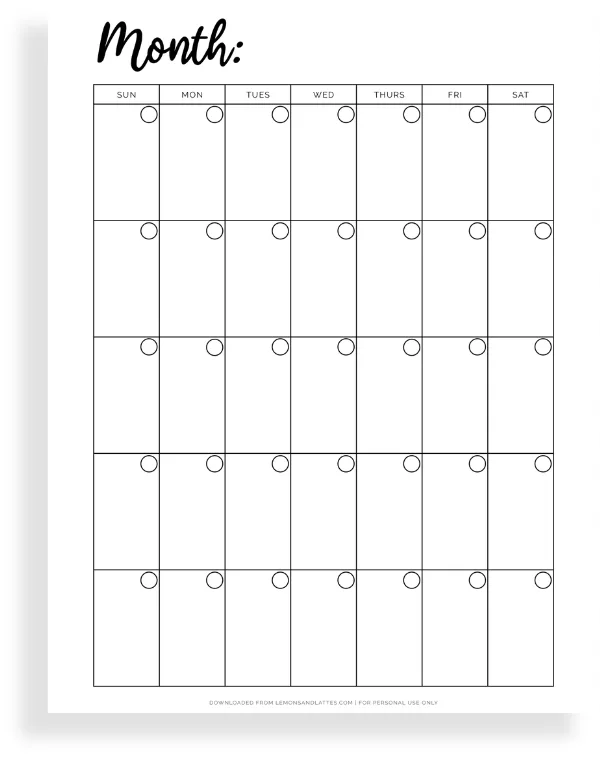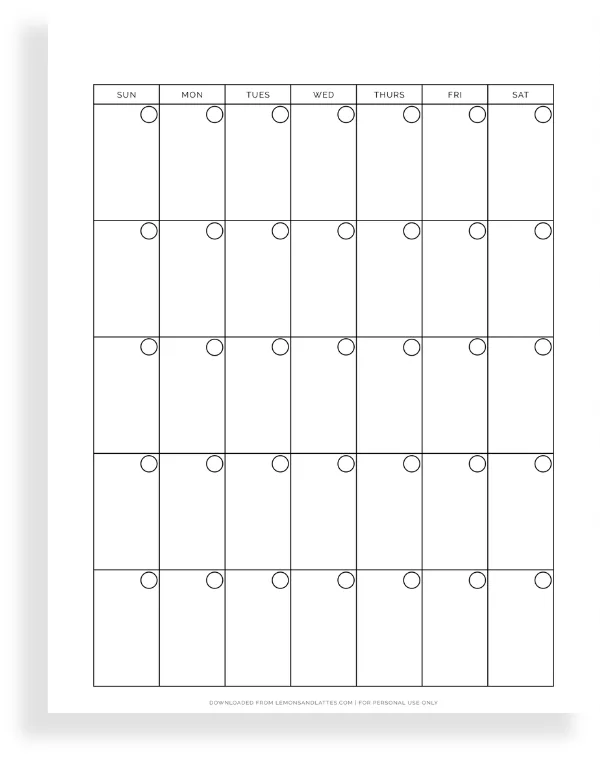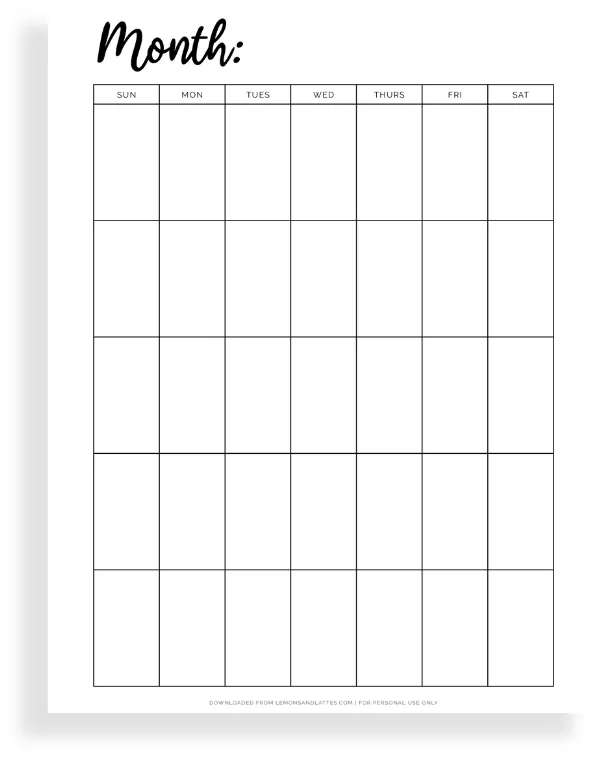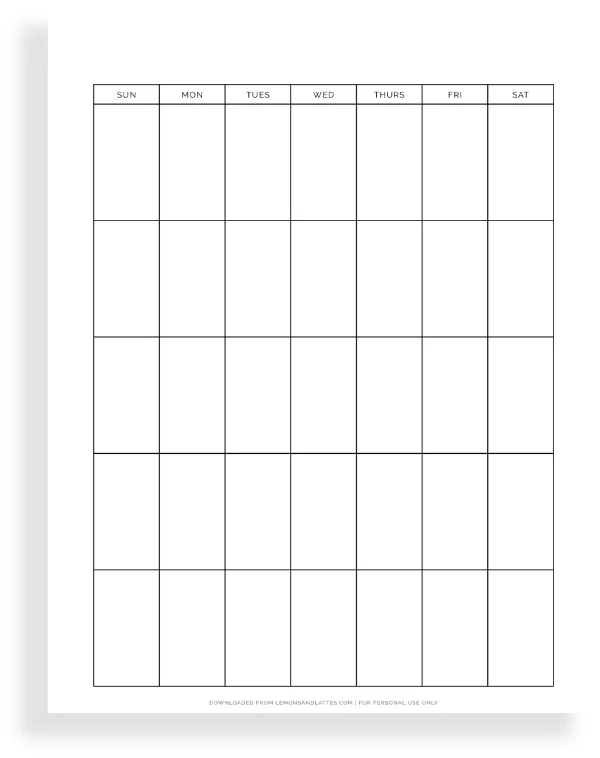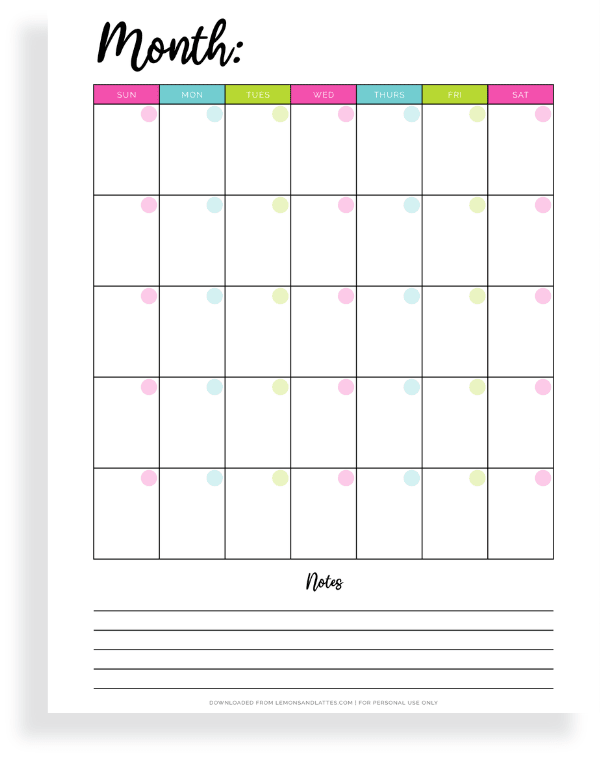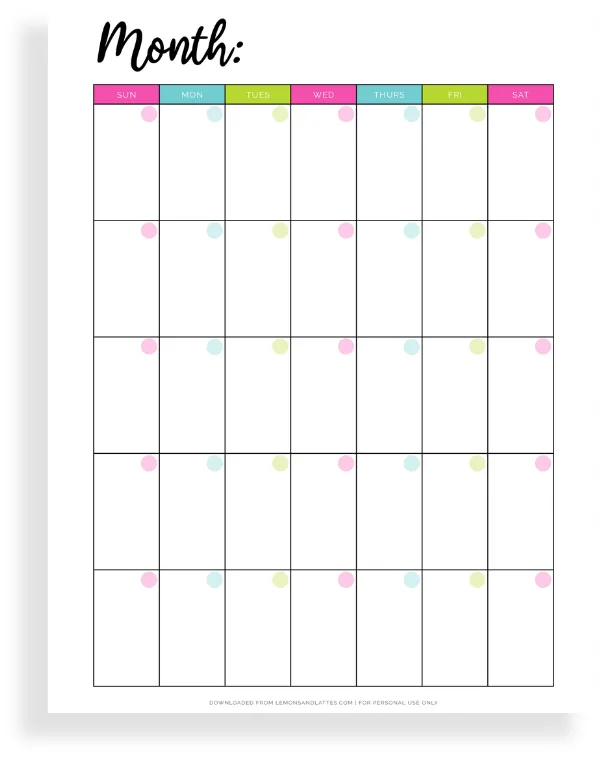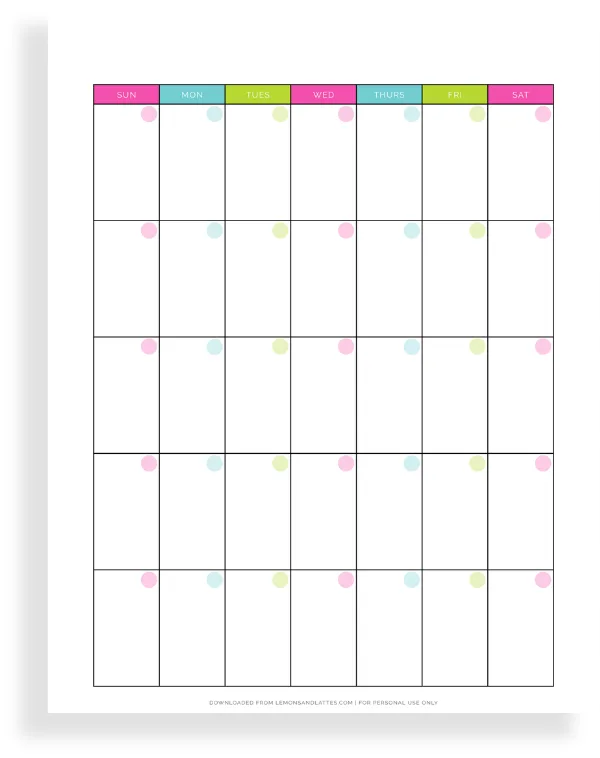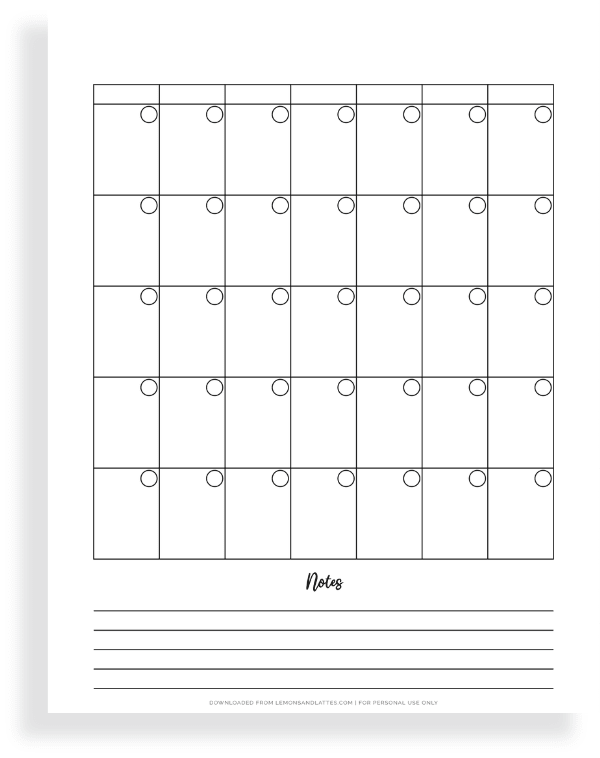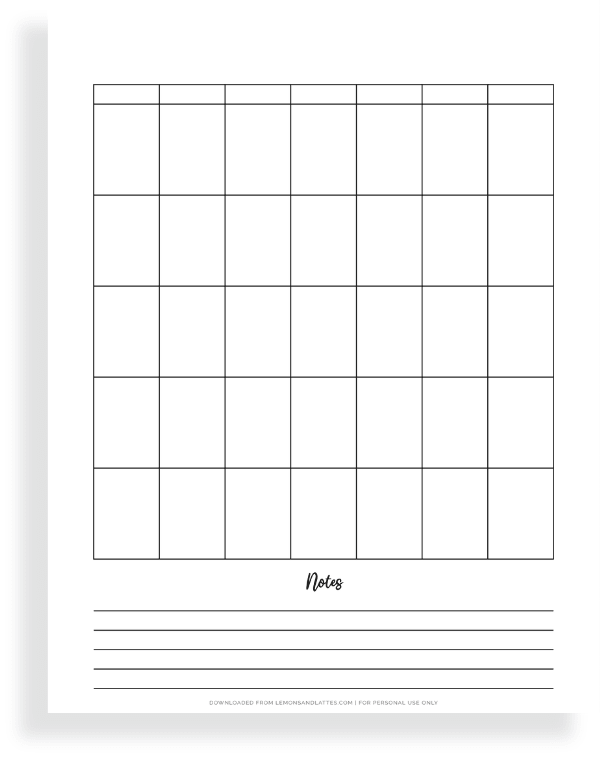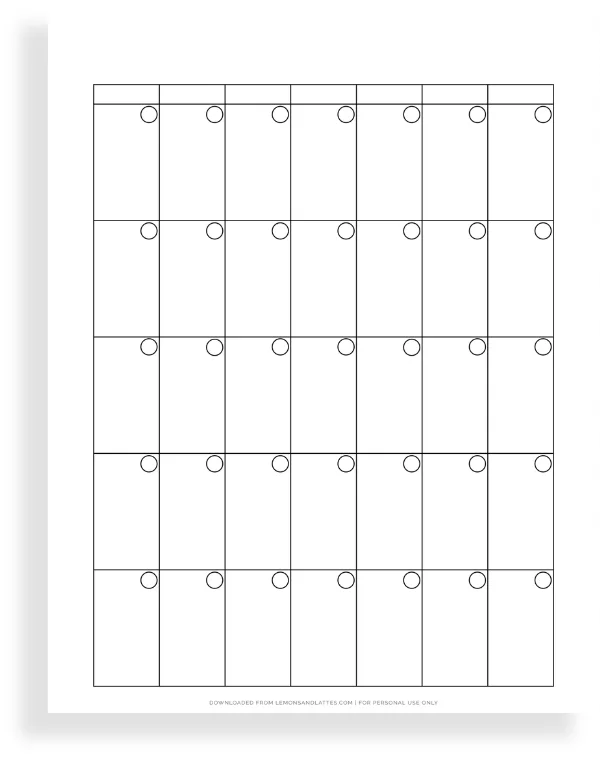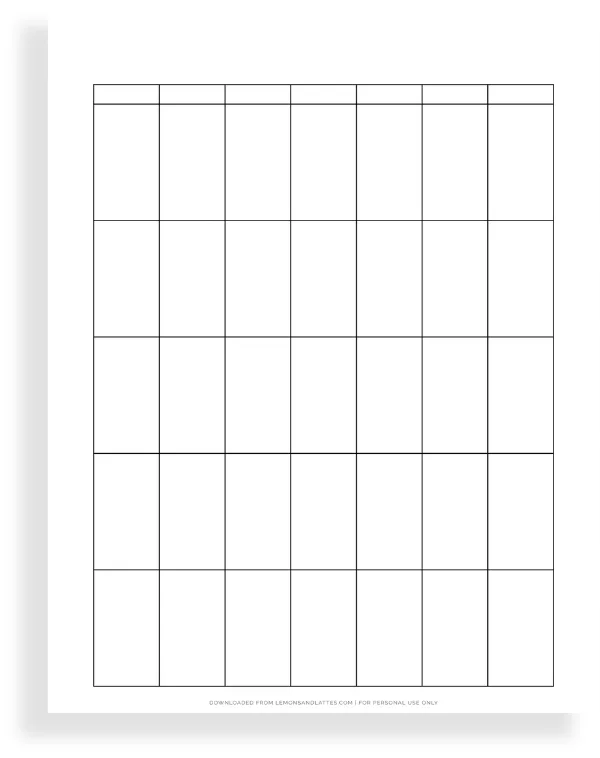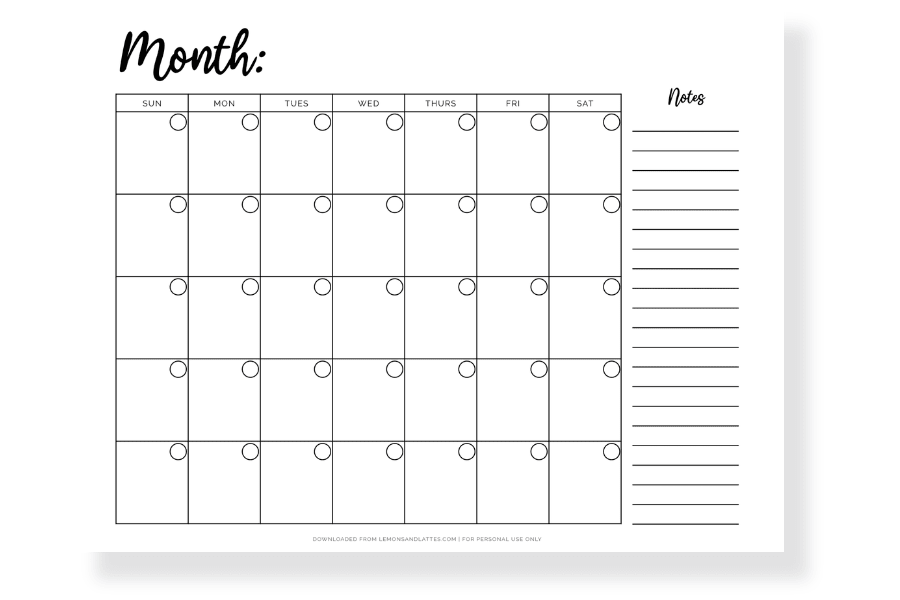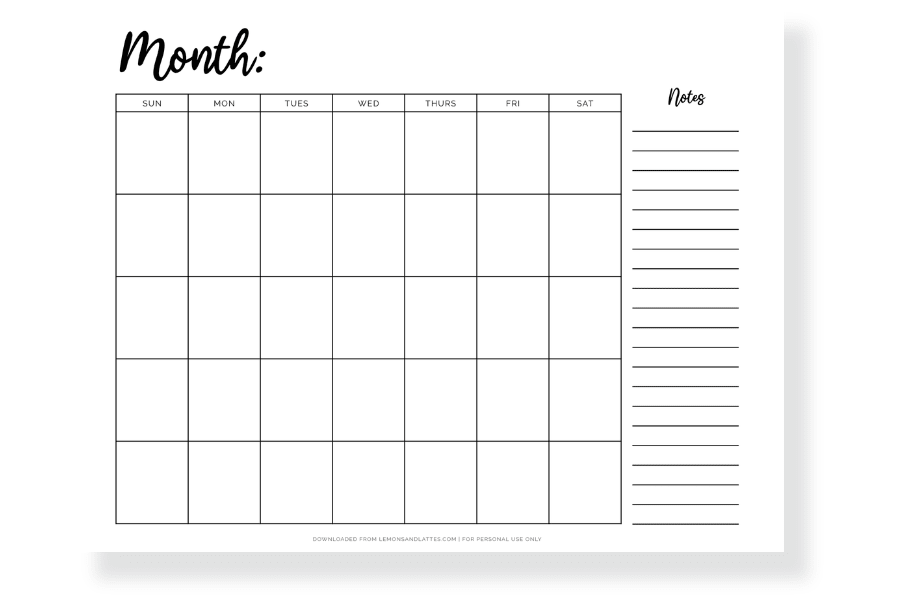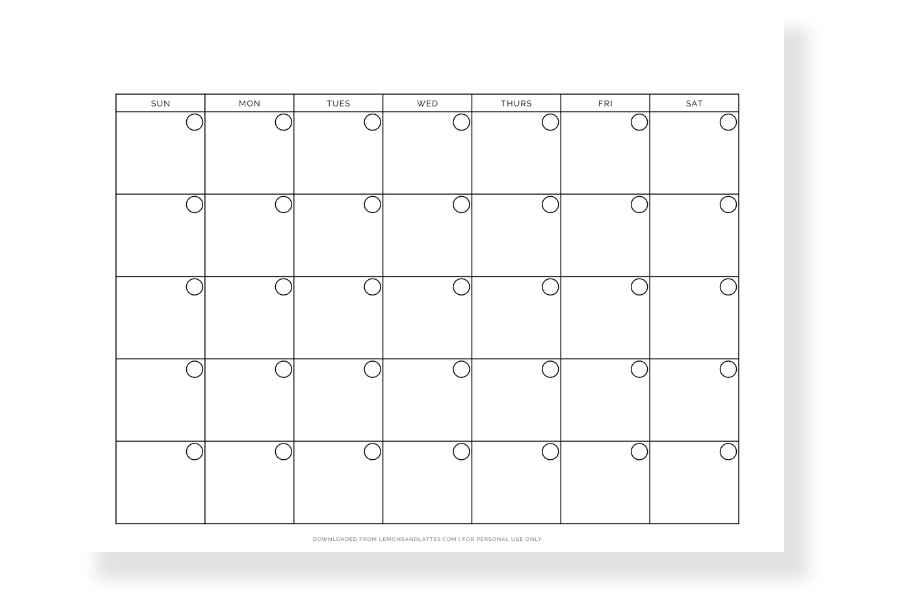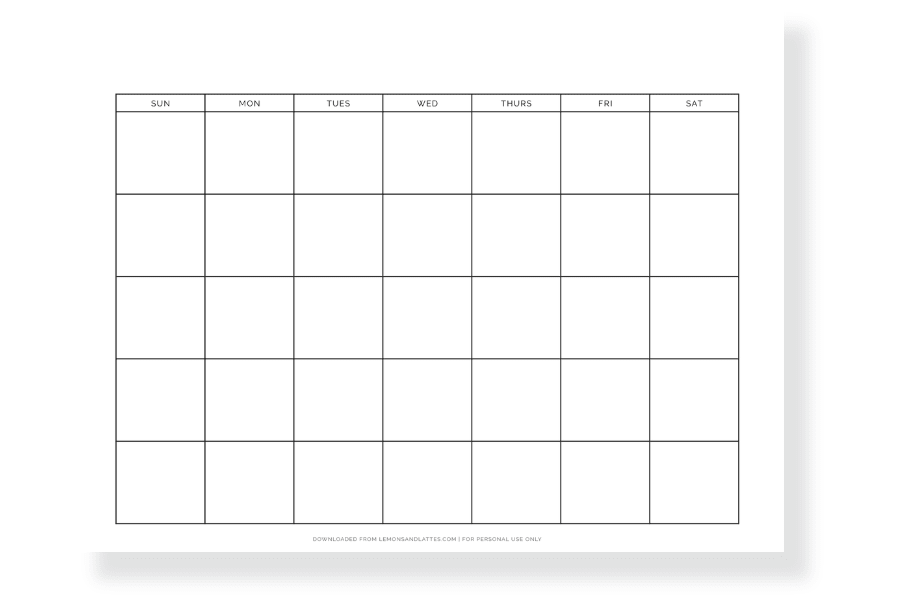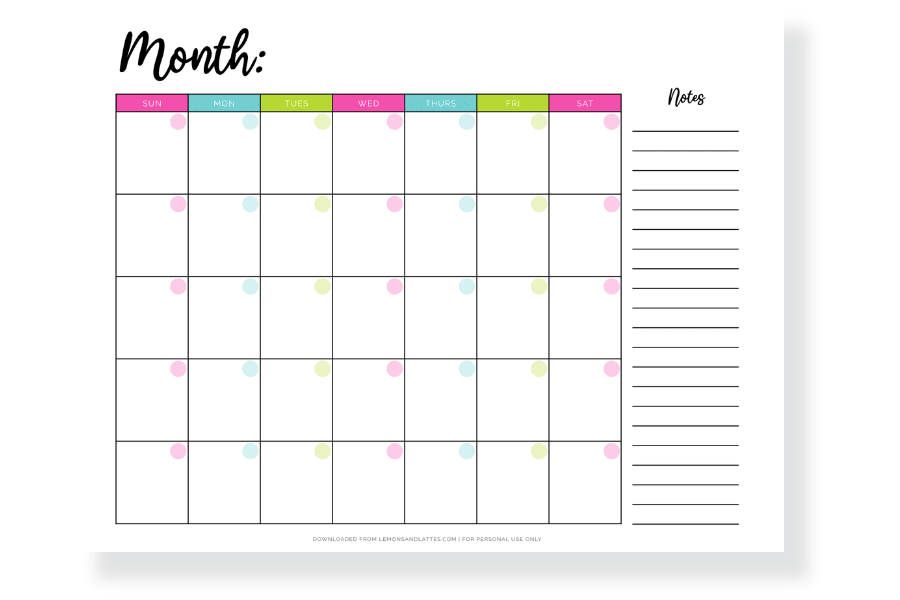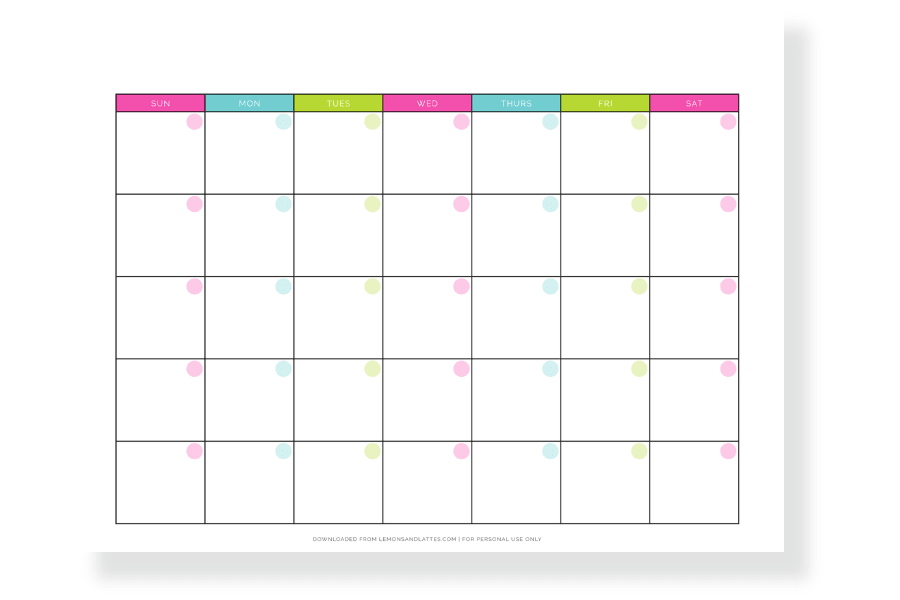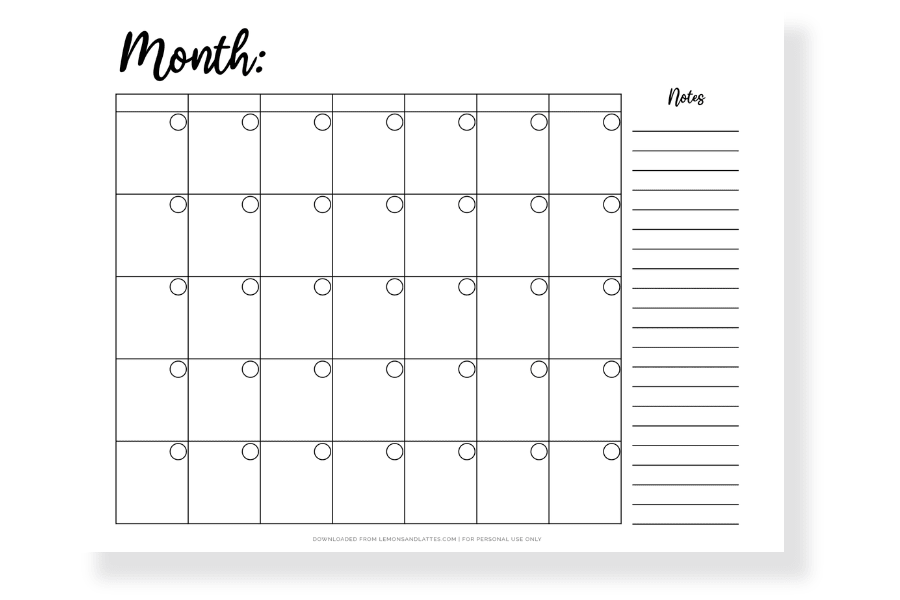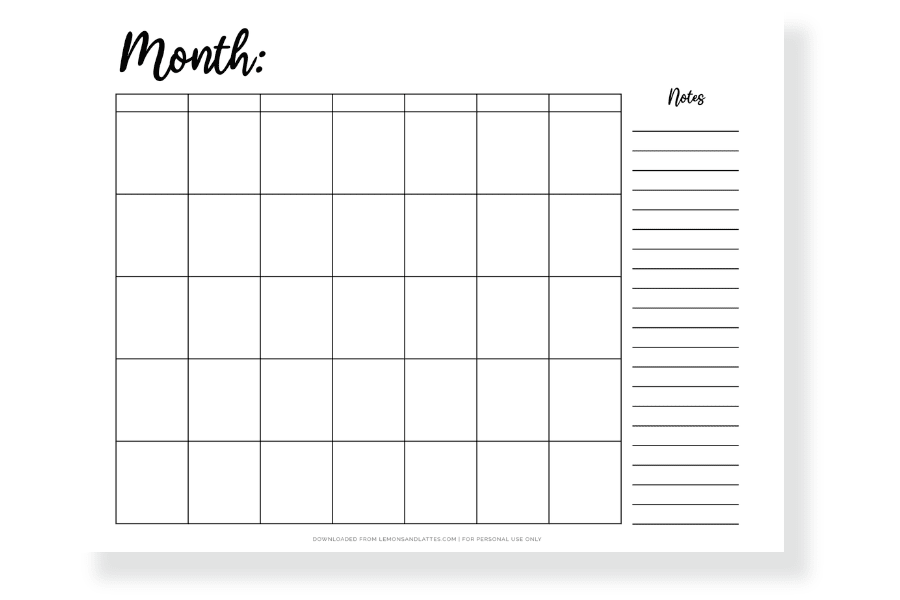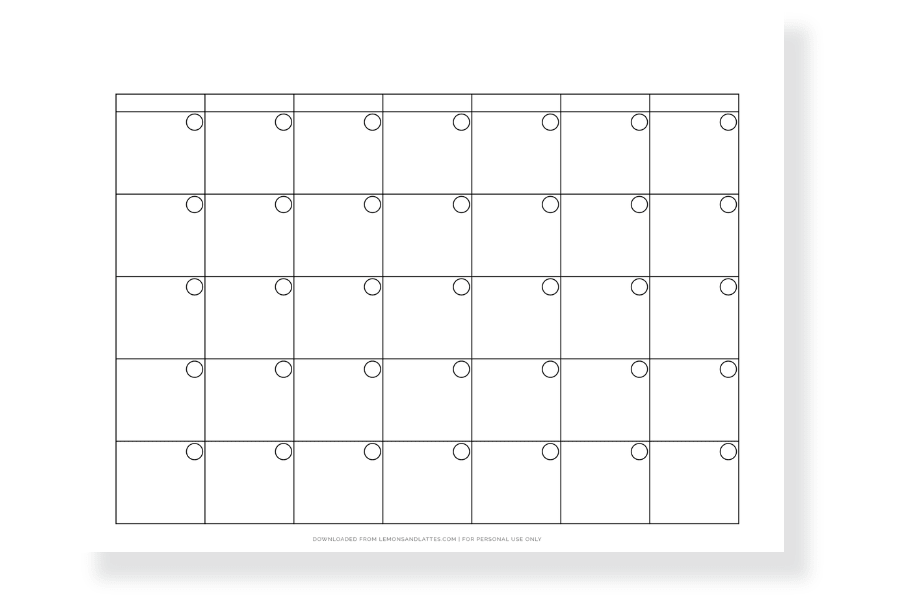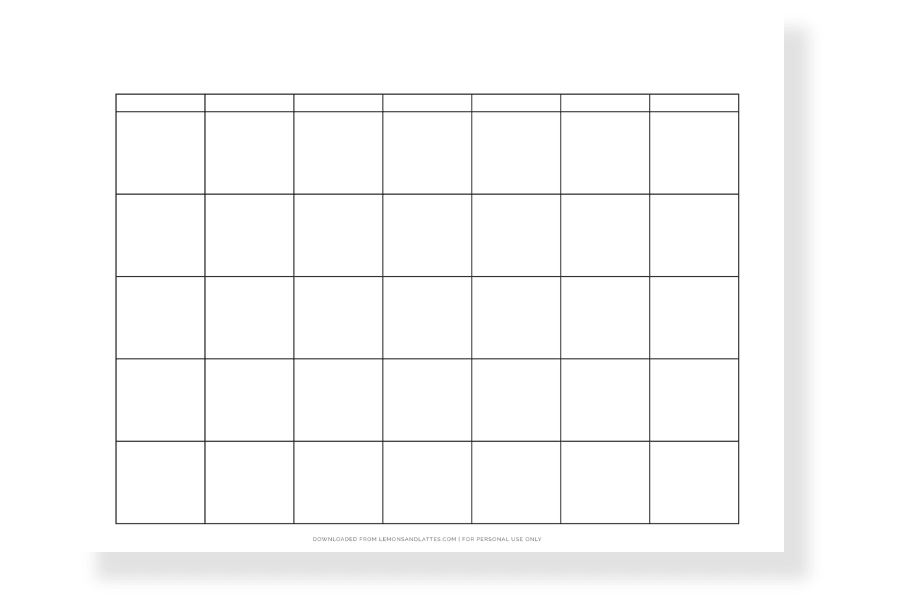 Calendars with 6 rows
Ever so often, you will have that random month that requires 6 rows in order to fill in all the dates.
You could still technically use a 5-row calendar for these months. You would just need to draw a line (either horizontally or vertically) to make extra space.
Here's an example: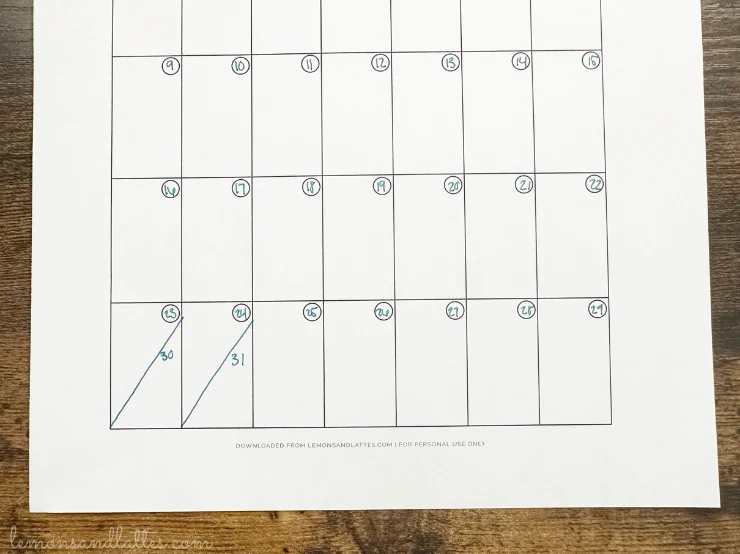 But, if you prefer it to look cleaner, stick with the 6-row template instead!