This post may contain affiliate links. Please read my disclosure for more info.
Are you on the hunt for some cute and simple quarterly calendars that you can print out at home? These are for you!
While I love having a full-page calendar (because it gives me more space to write), a quarterly calendar is also a great tool to have.
Especially when you're in the midst of writing down your goals and making your plans.
It's nice to be able to see three months at once without having to constantly flip back and forth. Sometimes the small things can make a big difference, you know?
These printables come in a few different designs. Some of them are very simple, while others have a little pop of color that's just enough to make them cute without draining your ink cartridge.
Plus, each template is 100% free! All you need to do is download them, print them out.
If you'd like to learn how to resize these calendars, it's super easy. Follow this tutorial here!
If you like these, you may also like:
Three month calendars for quarter one: January-March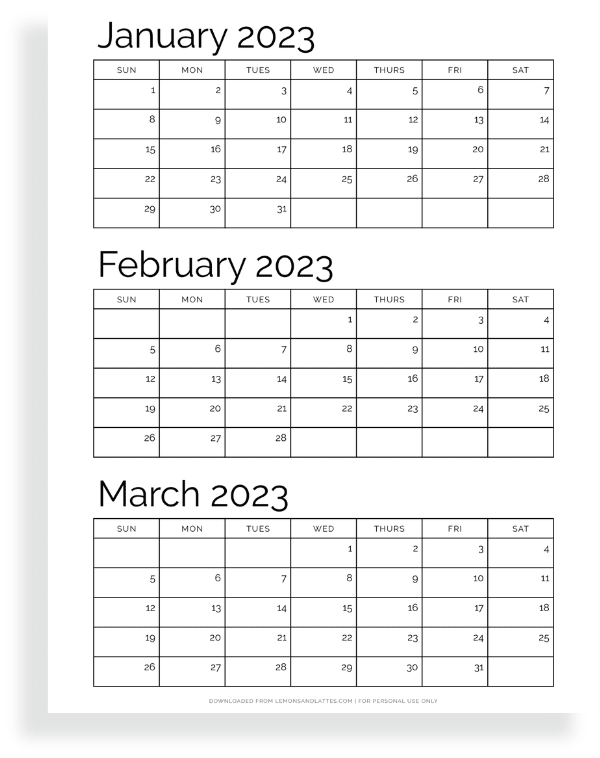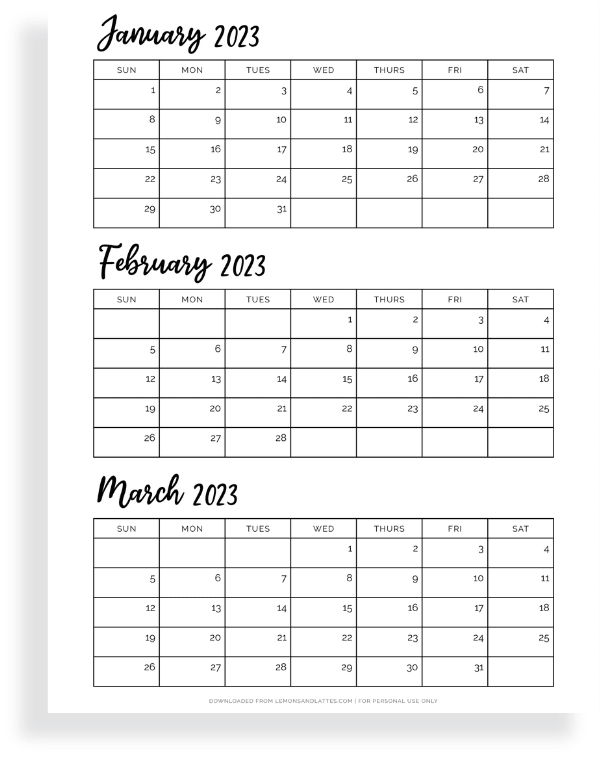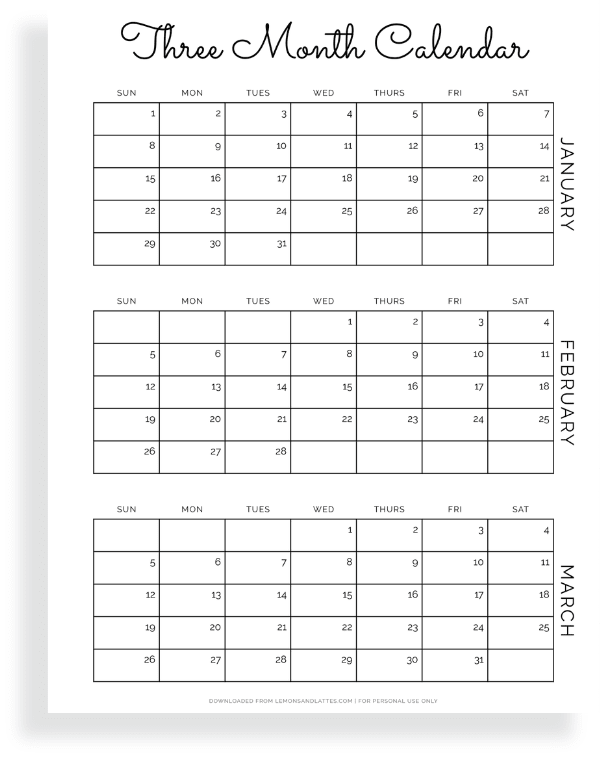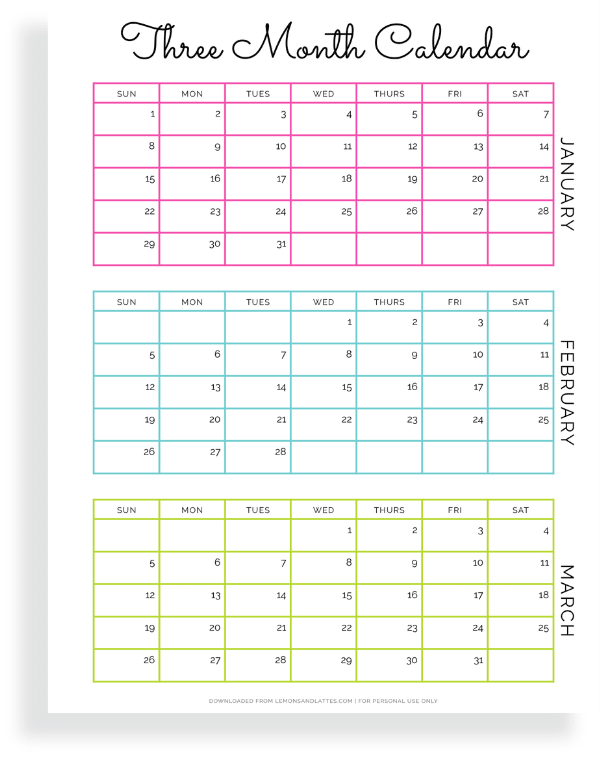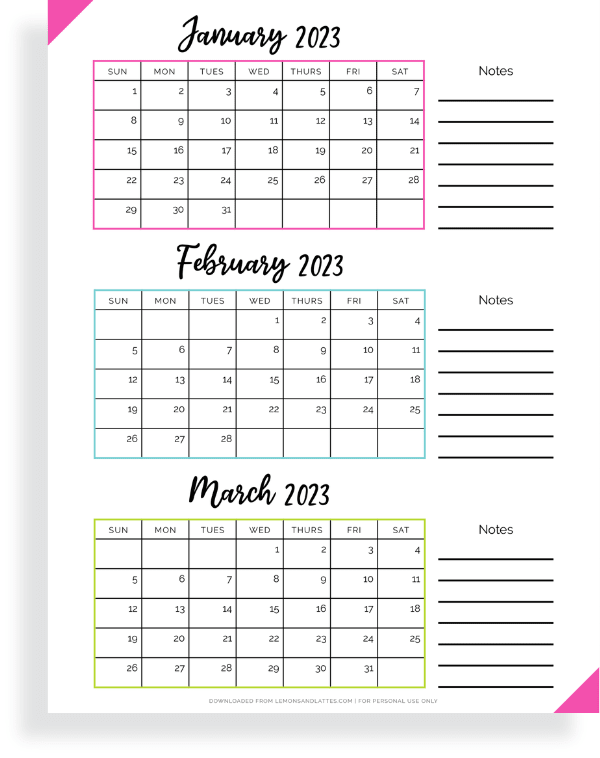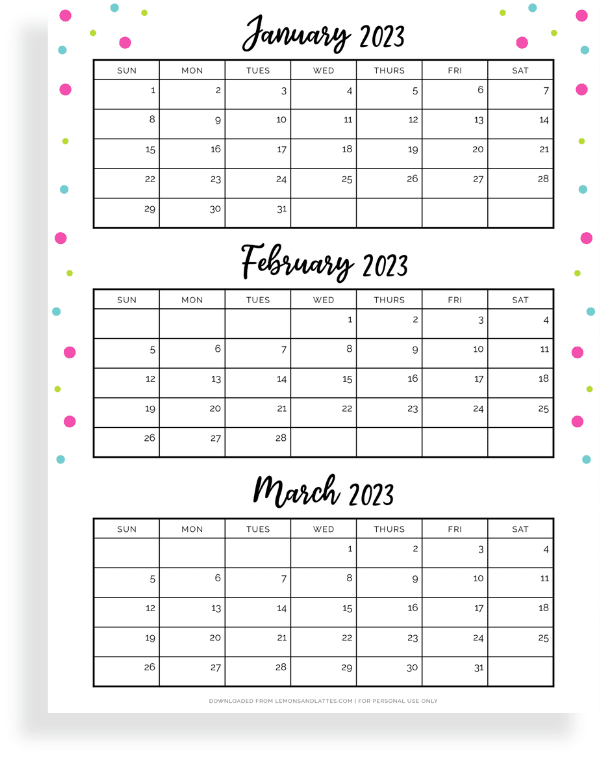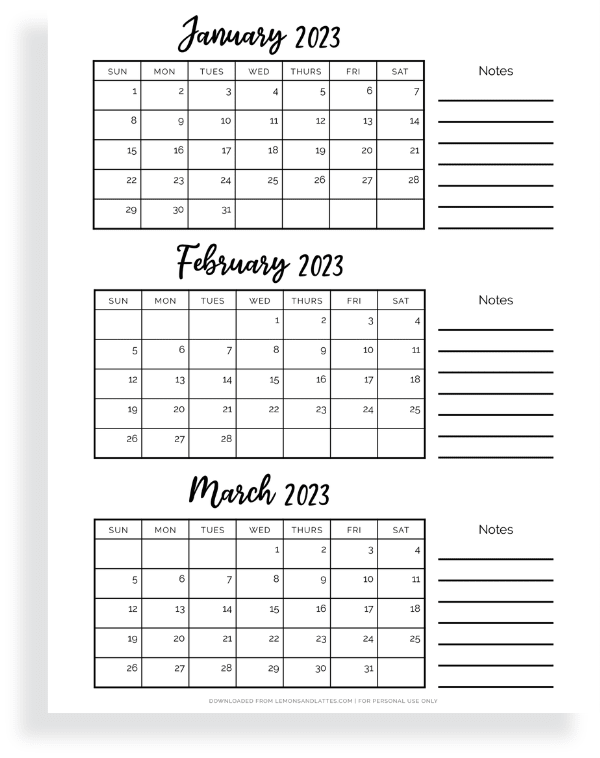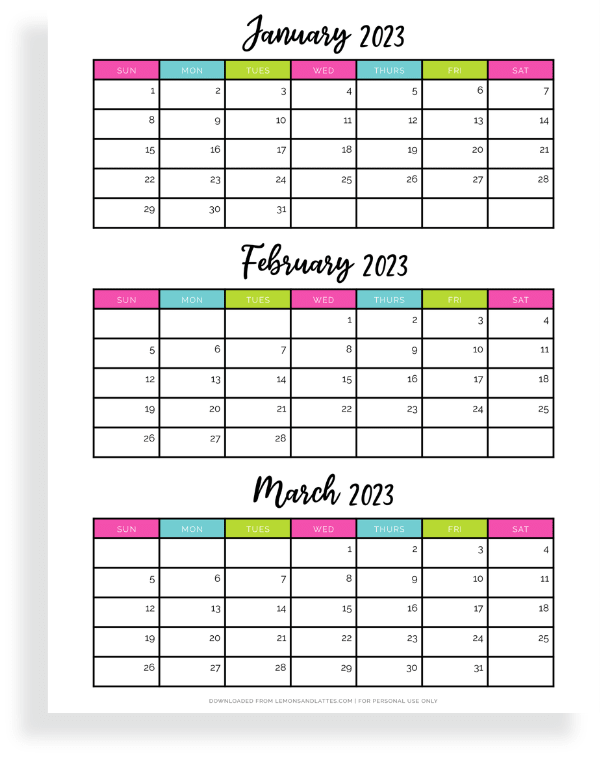 Quarter two: April-June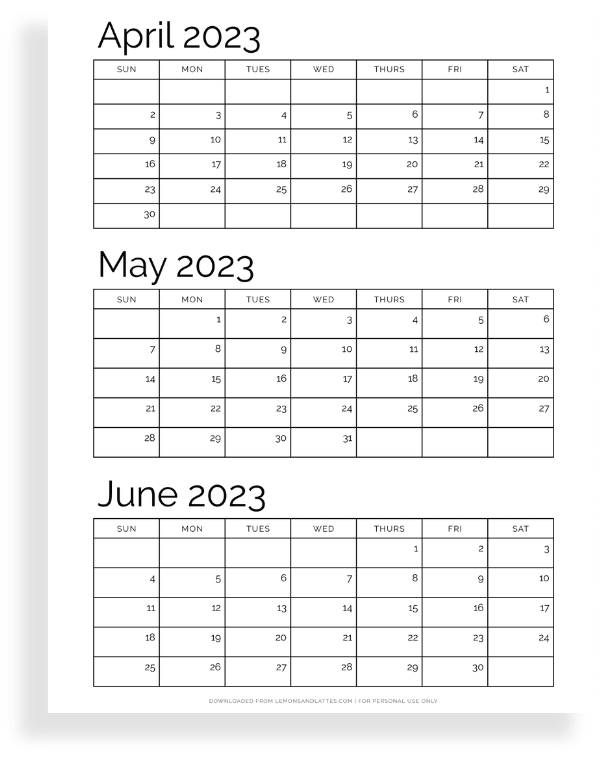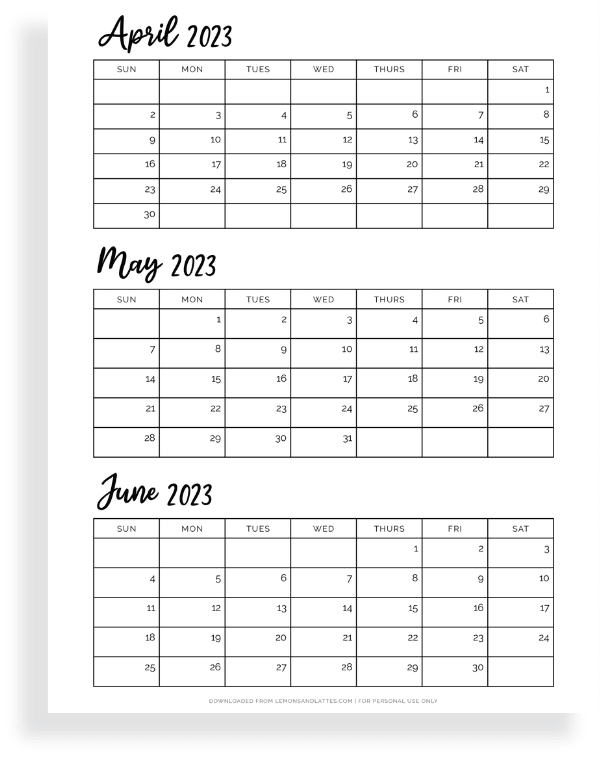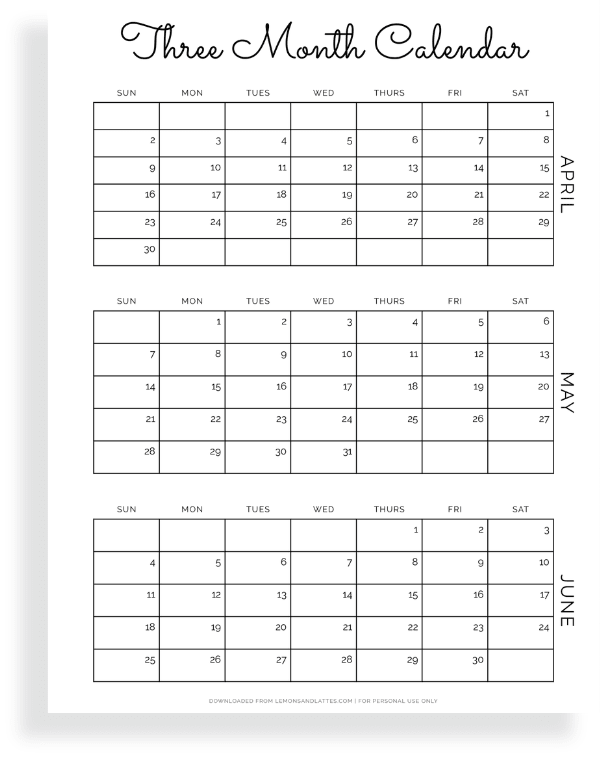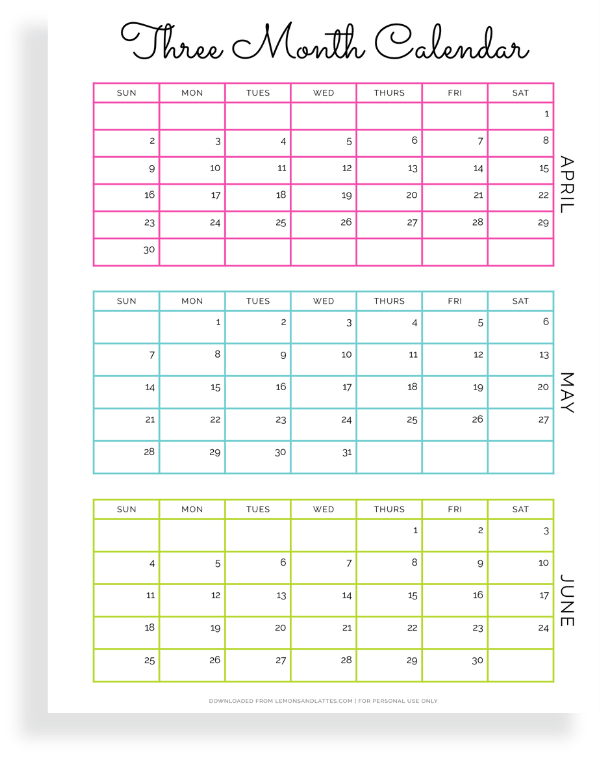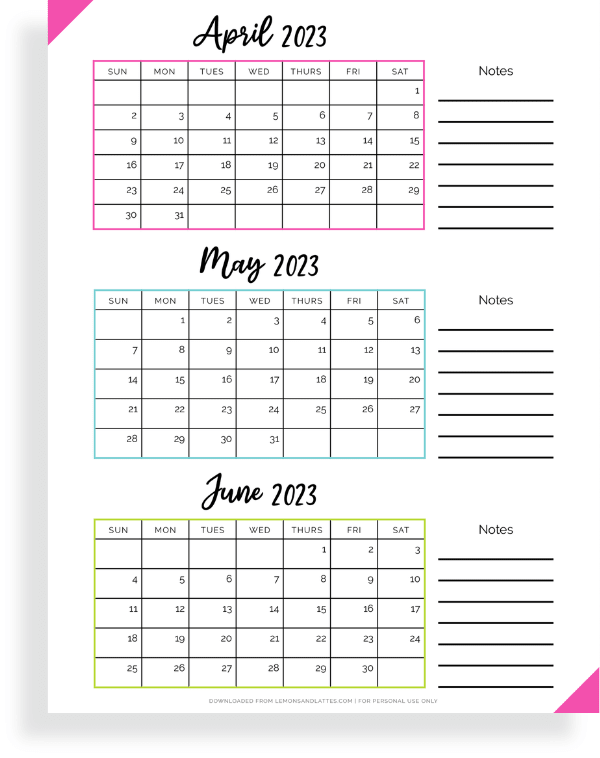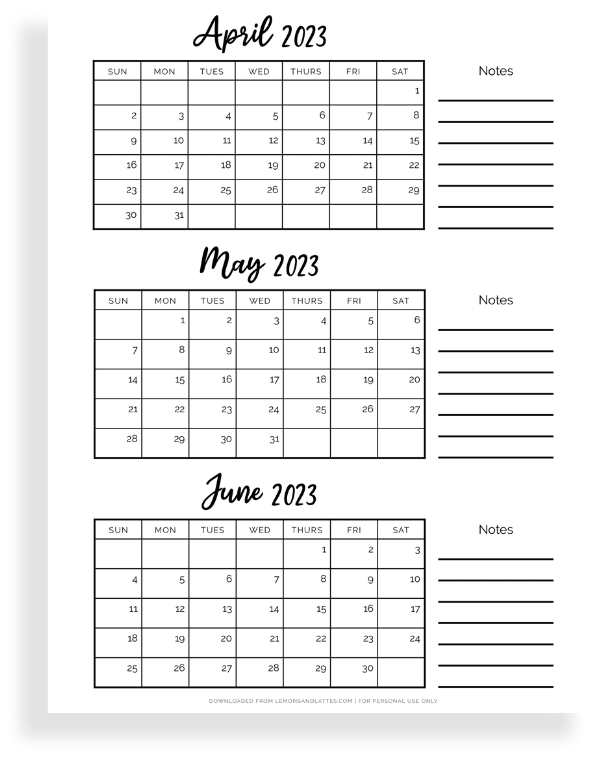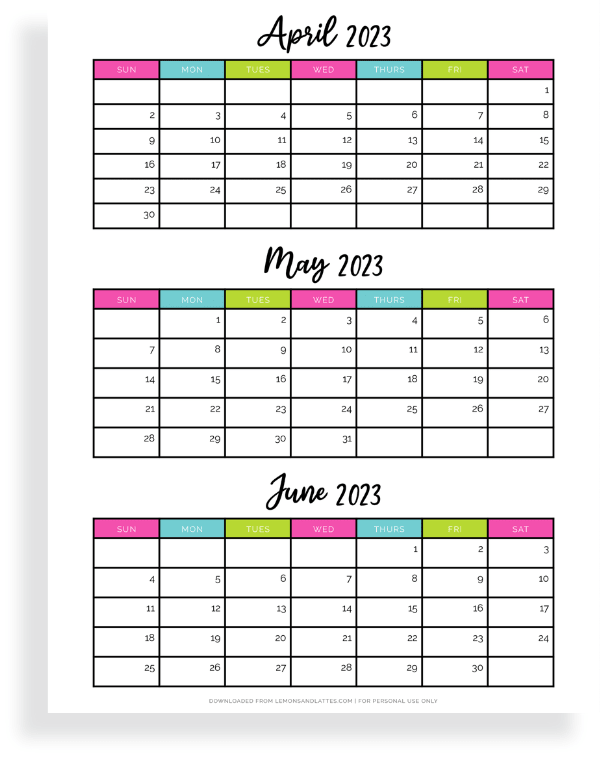 Quarter three: July-September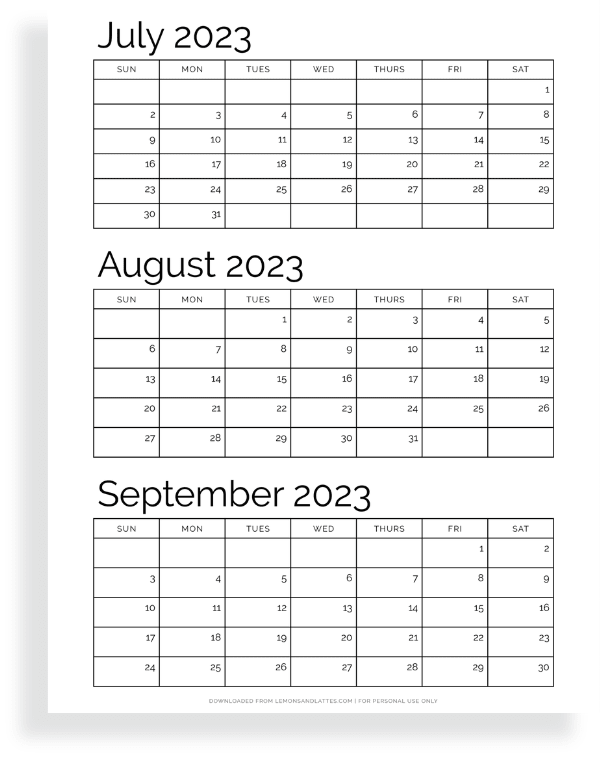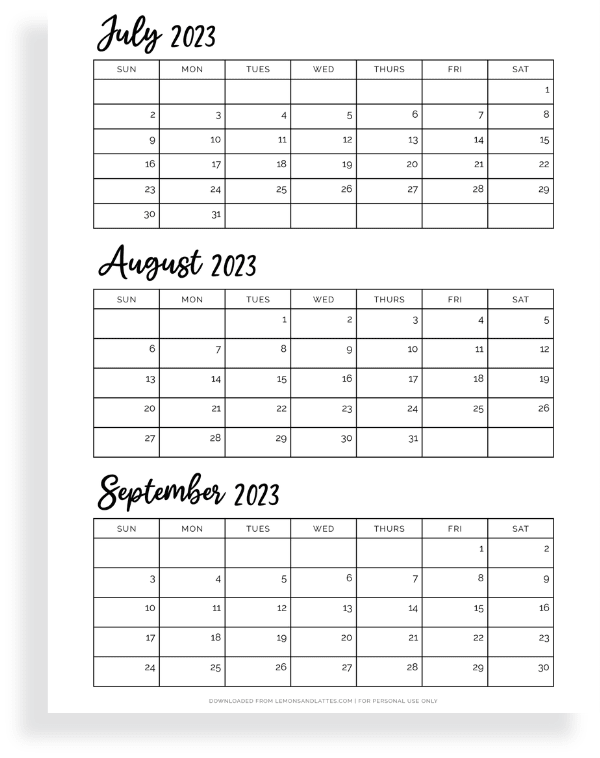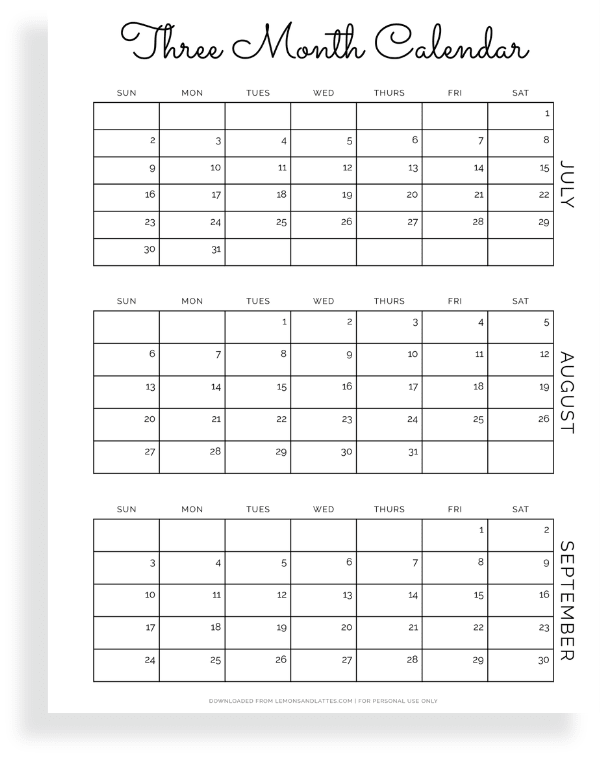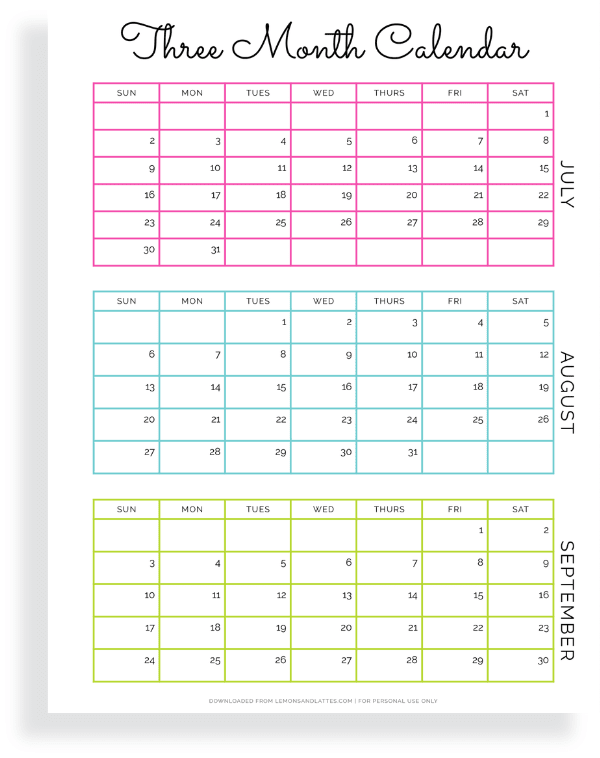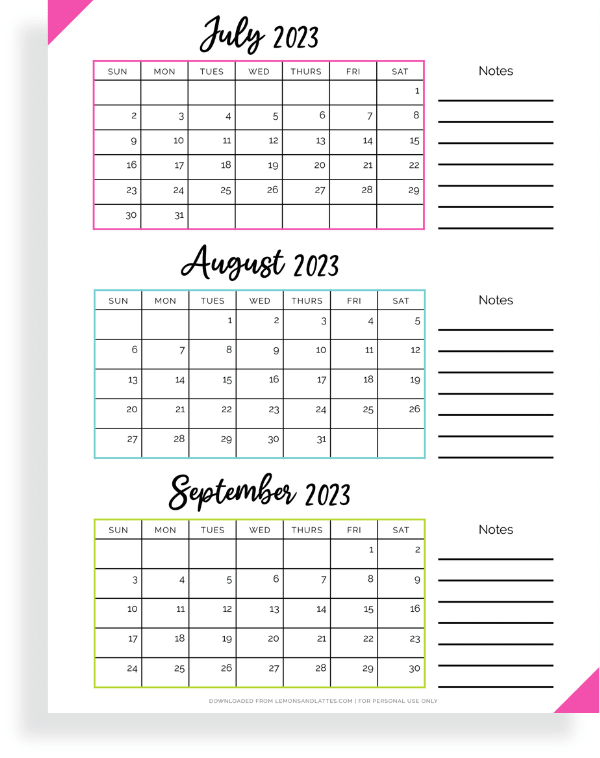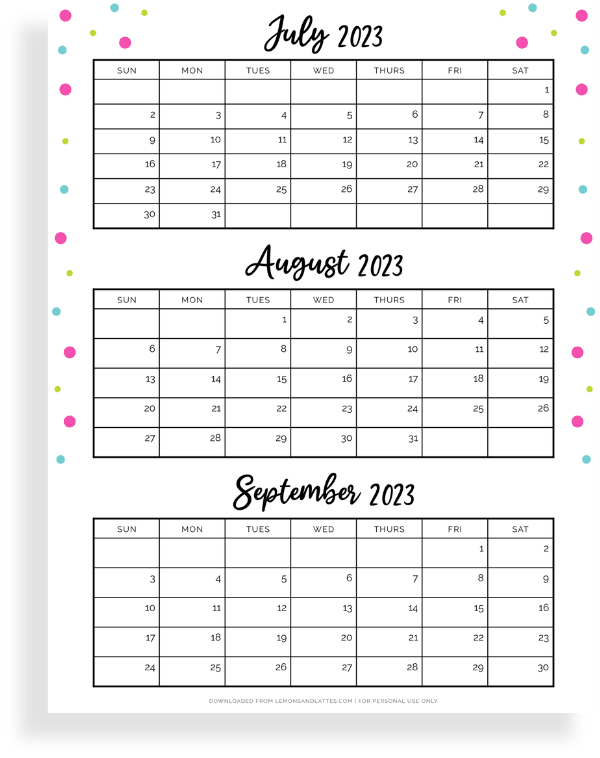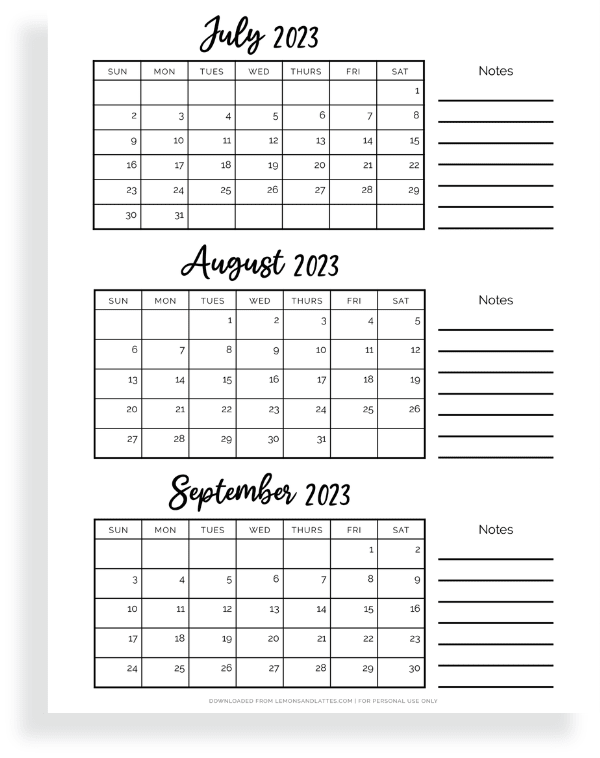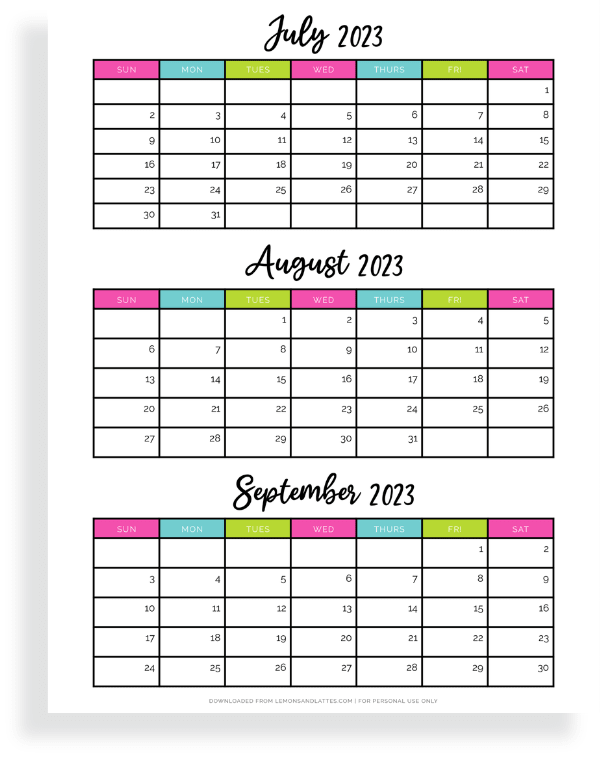 Quarter four: October-December