This post may contain affiliate links. Please read my disclosure for more info.
Do you want to know the secret to crushing your goals?
Consistency.
It's following through with those small daily tasks every single day.
One surefire way to stay consistent with those daily tasks is to track them – and that's exactly what a monthly habit tracker printable (like the ones you can download below) will help you do.
Whether you're trying to form a new habit or break an old one, these habit trackers will motivate you to do those small things every single day that will eventually make a BIG difference in your life!
What should I track in my habit tracker?
If you've never used a habit tracker before, you may be wondering what types of things you should track.
Ideally, the best daily habits to track are going to be things that benefit your health and well-being and/or move you closer to reaching your goals.
But you can honestly track anything you want.
Habit tracker ideas
Still not sure? Here are 20 things to rack in your monthly habit tracker to give you some ideas:
Water consumption
Activity/exercise/reaching a certain amount of steps
Walking your dog
Completing your morning or evening routine
Expressing gratitude
Waking up on time
Going to bed early
Eating a healthy meal (or meals)
Hitting your calorie/carb/etc. goal
Practice something
Work on a hobby or side hustle
Read or listen to personal development or something uplifting
Take your vitamins or other supplements
Say something nice about yourself
Family time
Quality time with your partner
Dishes or another household chore
No electronics before bed
Journal your thoughts
Free landscape monthly habit tracker printables
The landscape habit trackers below are available in a few different designs.
There are also black-and-white or ink-friendly versions as well, so you if don't care for the colors, you may print the templates only.
These templates give you space for tracking up to 16 different habits each month. Print as many copies as you need and you'll never have to worry about them expiring since they are not dated and they do not have the months at the top.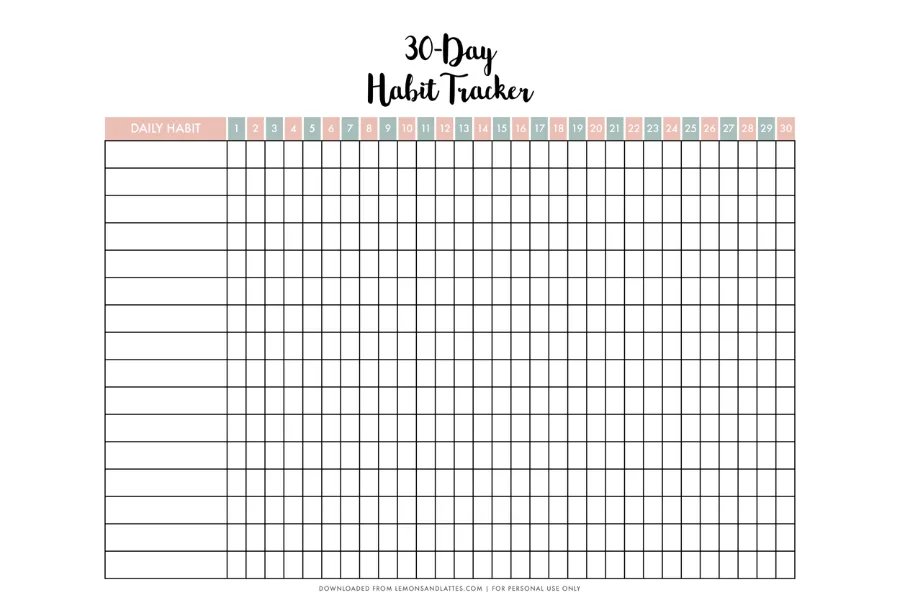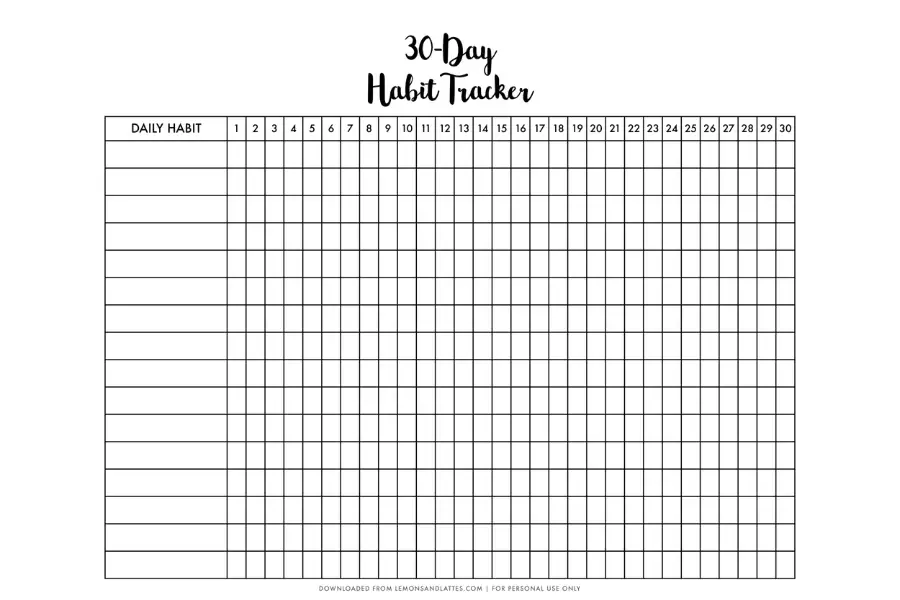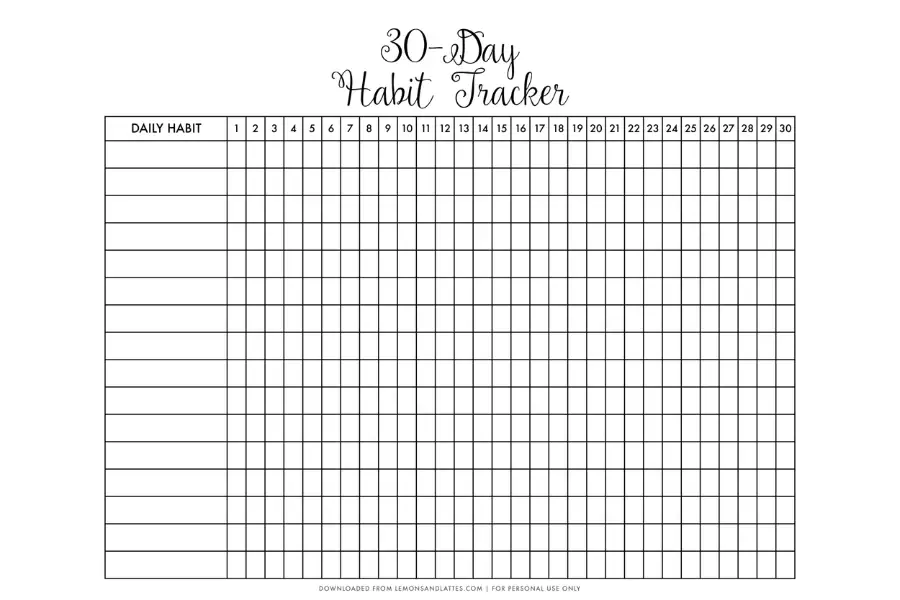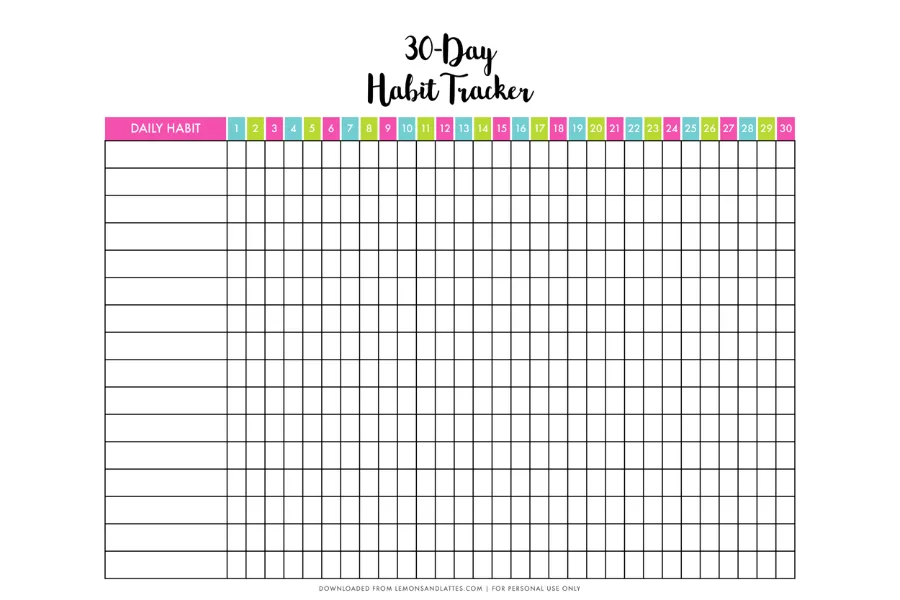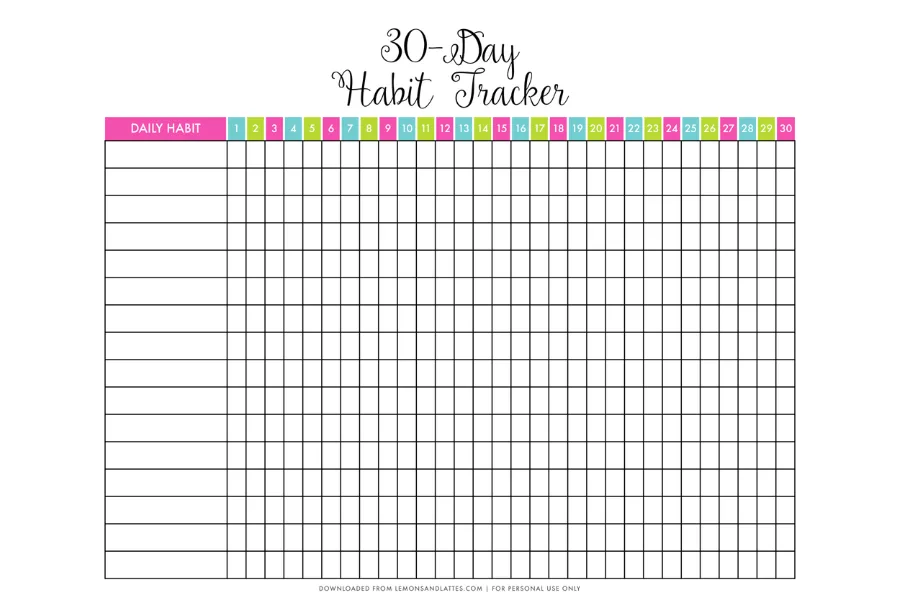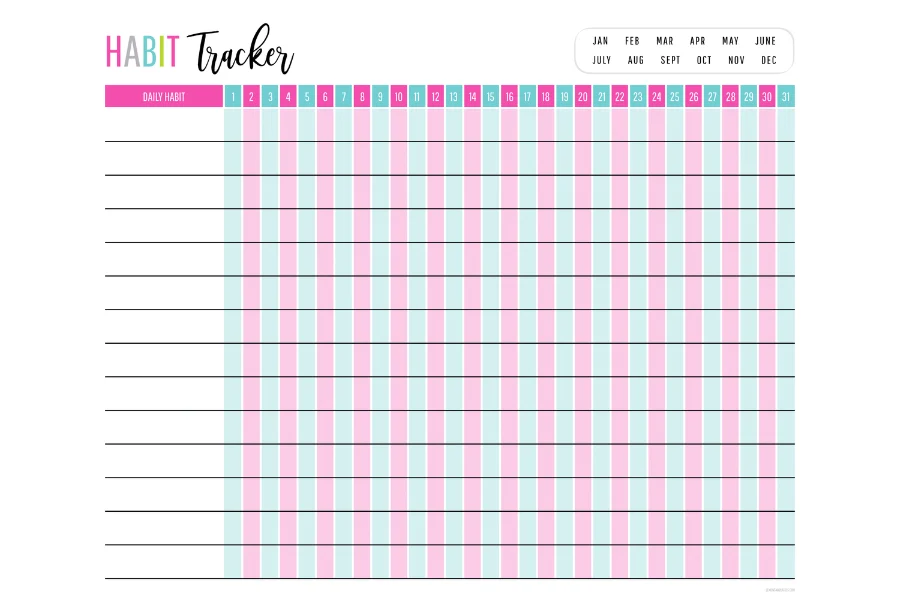 30-day habit tracker printables (portrait/vertical)
If you are not a fan of the landscape layout, we have a few portrait options for you as well!
These come in a colorful version (pink, blue, and green) and a minimalist version. Choose the one you prefer or download them all.
There's a tracker for tracking multiple habits as well as one for focusing on one specific habit.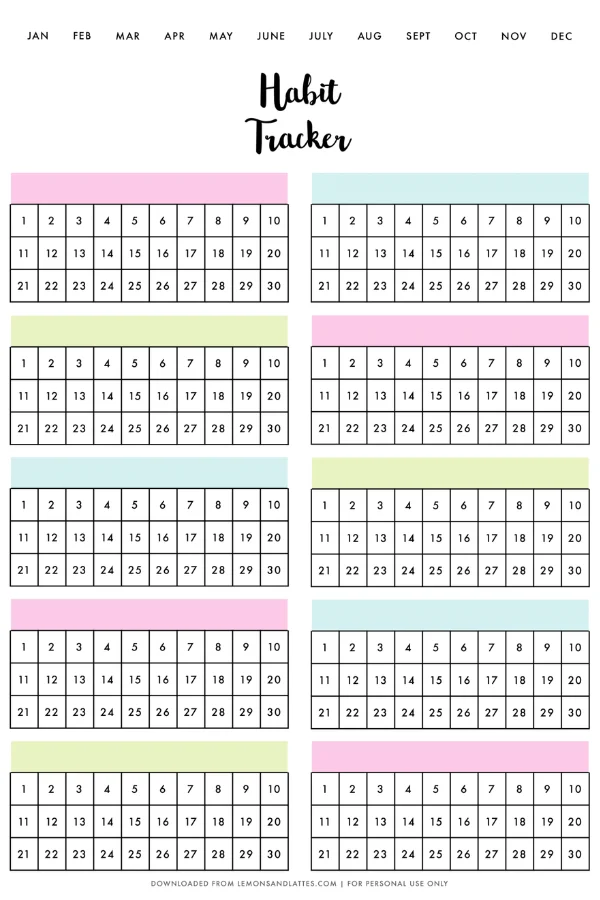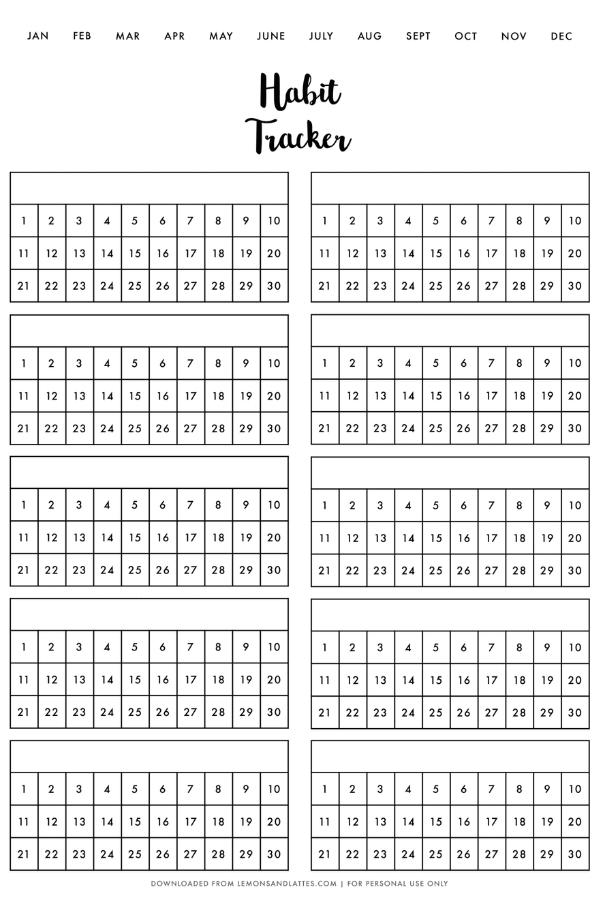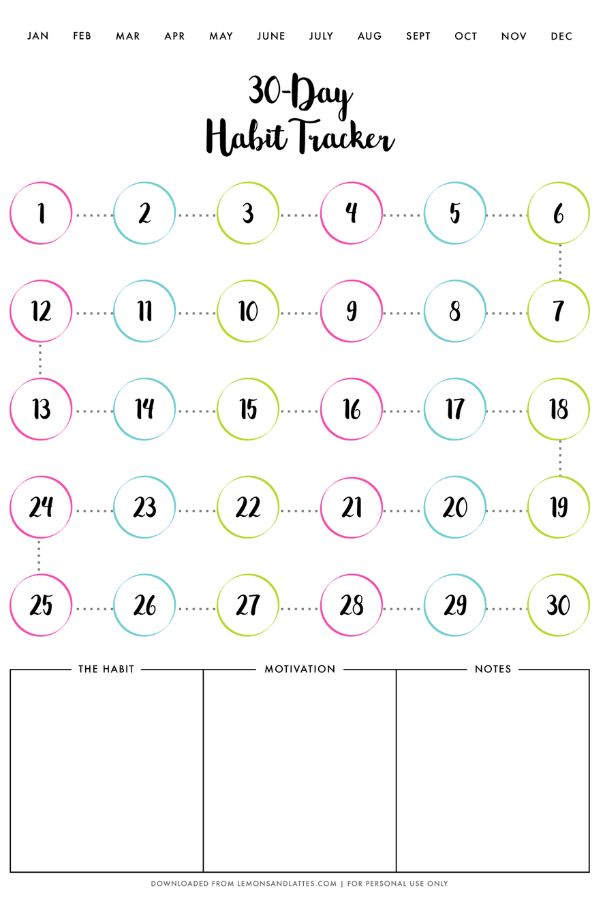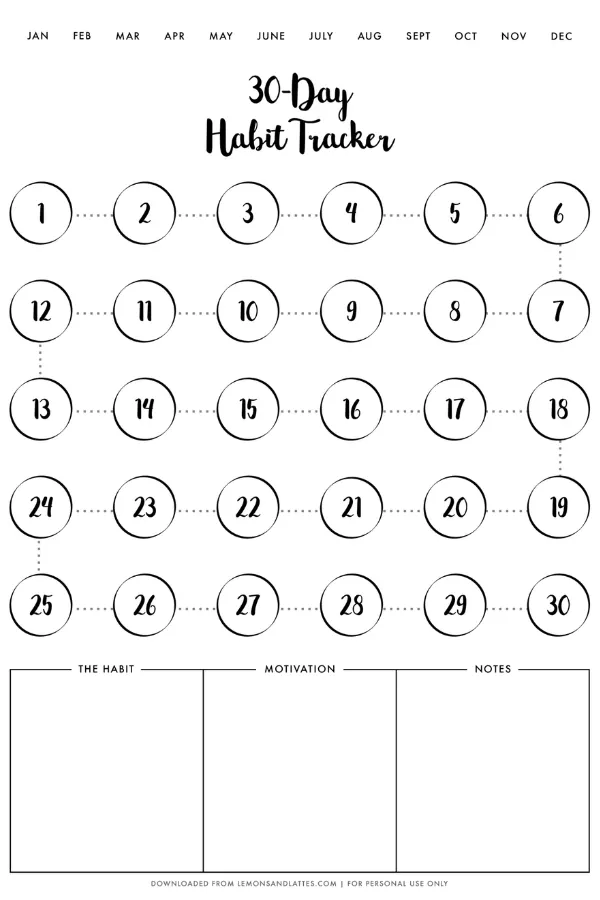 ---
Printing out a habit tracker is the perfect way to visually see your progress and stay motivated throughout the month.
I'd love to hear how you plan to use your monthly habit tracker printable. Let me know in the comments!
Don't forget that you can also pin this post for later if you need to revisit it.