Scroll to the bottom to download your free and simple goal setting worksheet PDF!
Did you know you are much more likely to follow through with your goals if you write them down on paper and create a plan?
How do you create a goal plan?
There are a few simple steps you can follow to create a realistic plan for your goals.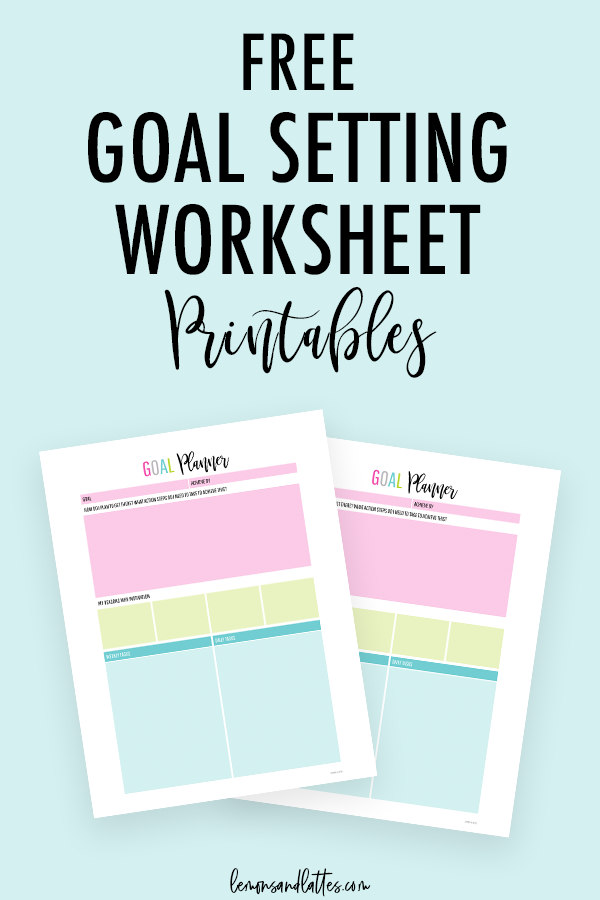 This post may contain affiliate links. Please read my disclosure for more info.
Step 1: Choose a goal.
You've got to know where you're going before you start planning out how you'll get there, right?
The BEST goals are S.M.A.R.T.
Specific
Measurable
Achievable
Realistic
and Timely
So, instead of saying you want to lose the baby weight, for example, you might say you want to lose 10 lbs. in the next 2 1/2 months.
Step 2: Give your goal a realistic deadline
I'm a big fan of giving your goals deadlines!
I've found that if I don't set one for myself, I'll take my sweet time and stretch it out for as long as possible.
Having a date in mind helps you stay motivated and on track.
Step 3: Identify your reasons why
Why do you want to achieve this particular goal? How will you feel once you've accomplished it?
These are the things that will keep you going when your motivation is running thin!
Step 4: Brainstorm how you'll get there
HOW do you plan to get there?
What weekly tasks do you need to know in order to make this happen?
What specific steps do you need to take every single day?
Step 5: Be consistent
One of my favorite books, The Compound Effect, talks about the importance of consistency when it comes to being successful and reaching your goals.
Showing up and doing those small steps every single day– every week– That's the secret sauce to crushing your goals.
Simple Goal Setting Worksheet PDF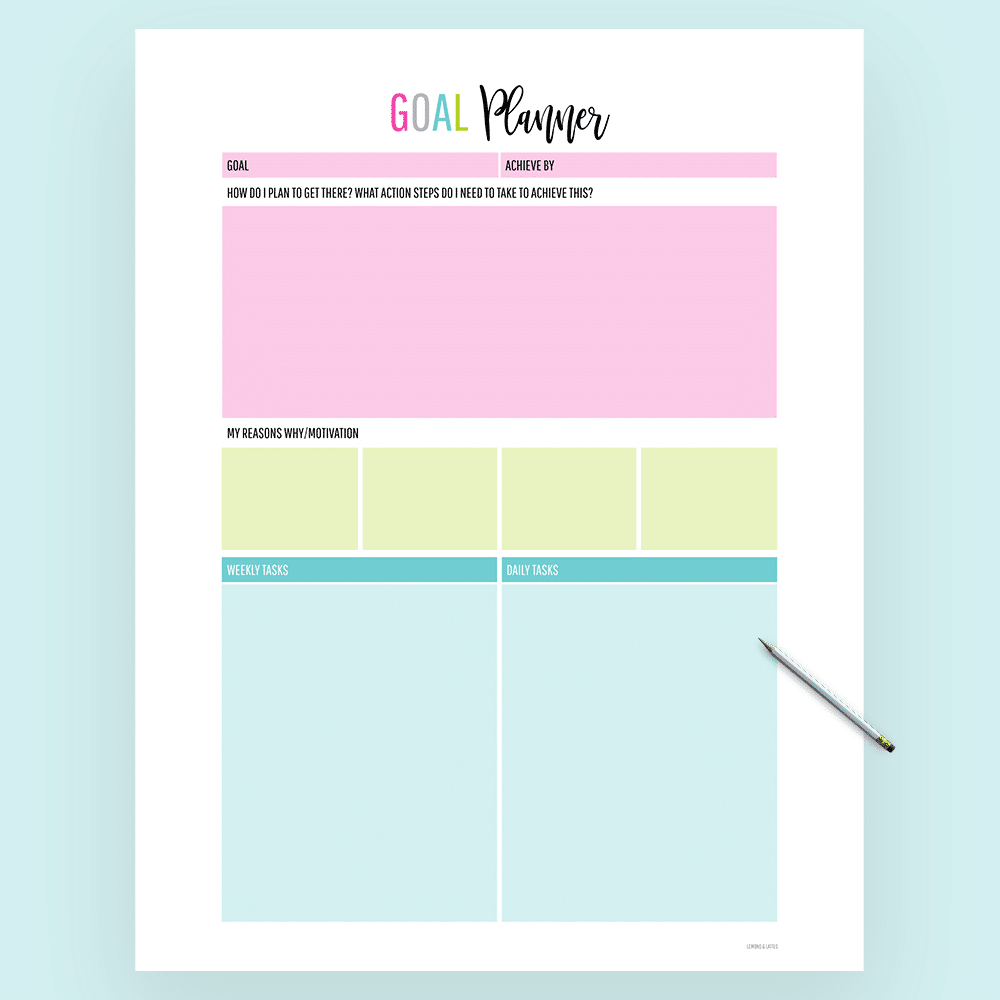 Once you've broken down your goals into smaller action steps, add these small tasks to your planner and make them non-negotiable!
Related: Best Planners for Moms to Get Organized
Related: Free Weekly Planner Printable
---
More Free Printables:
Don't forget to pin for later!