This post may contain affiliate links. Please read my disclosure for more info.
Animal word search printables can be really fun.
It's the perfect way to sneak in some extra spelling practice and kids will love the challenge of finding all the hidden animals.
There are all kinds of different animals included in these puzzles including woodland creatures, animals that live in the ocean, and farm animals.
Choose to print their favorite or snag them all. They're all free!
And, if you'd like even more animal word searches, you can also grab some that feature dinosaurs or dog breeds once you've downloaded these.
Forest animals
These forest animals word search printables teach children about the different types of woodland creatures they might see in the forest.
There are 40 different forest animals and woodland animal-related words included in these word search activities. Search for words like opossum, hummingbird, armadillo, woodlands, chipmunk, etc.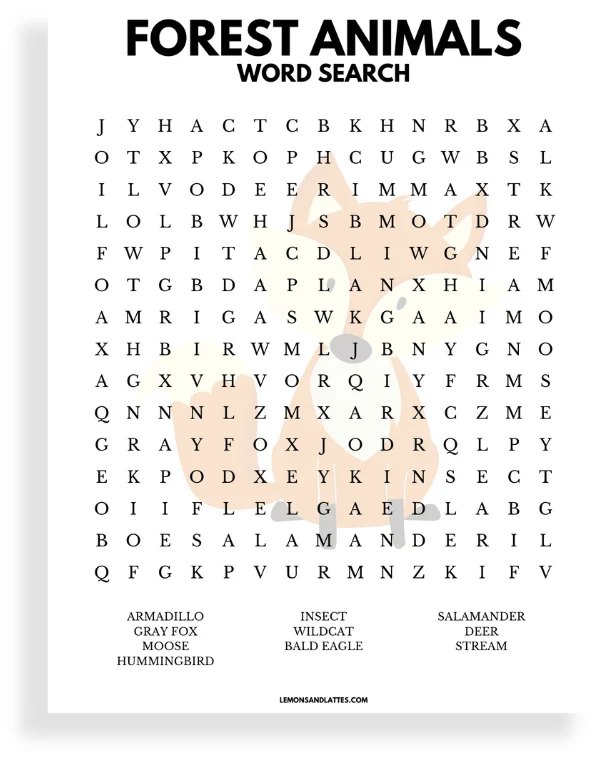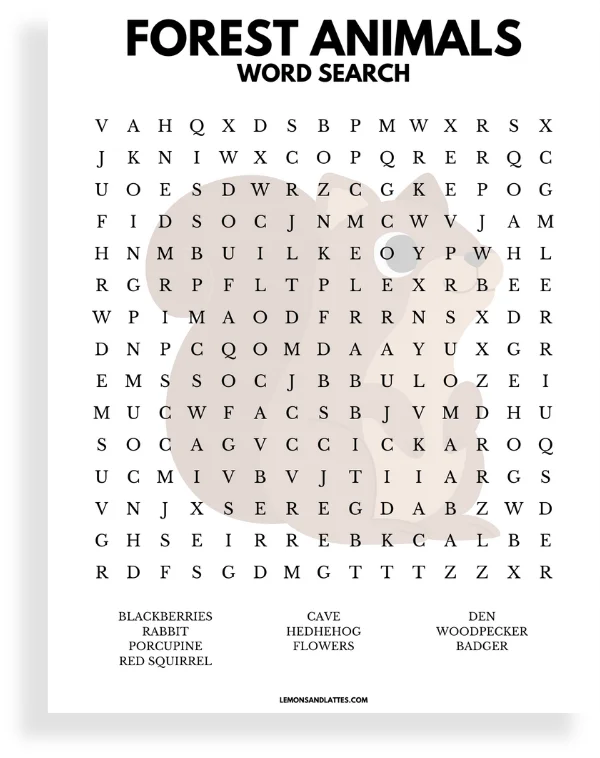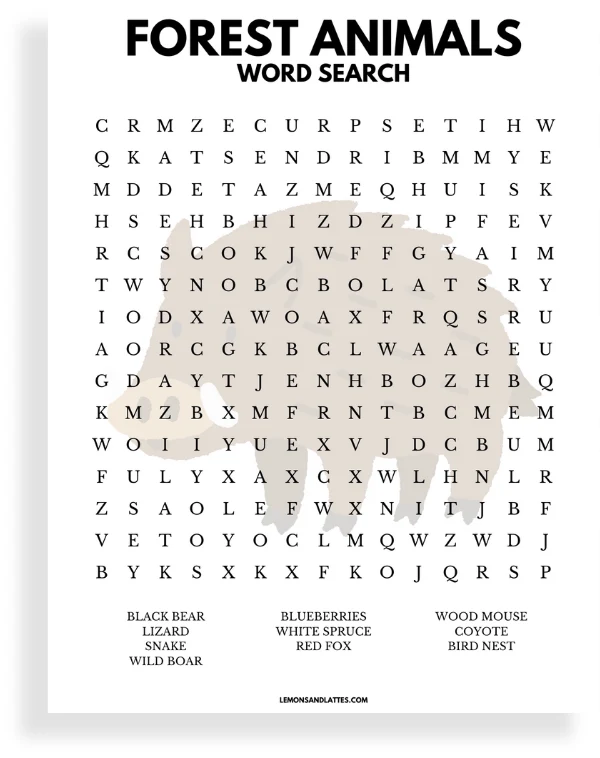 Farm animals
These farm animals word searches are a fun way to teach children about the different types of animals they might see on a farm.
These are perfect for any time of year, but I could see them being fun to introduce during the Summer and Fall especially.
During the summer months, this is when the farmers markets are open and people are starting to see the fruits of their labors in their own gardens at home too.
And, during the fall, with pumpkin patches being a popular activity for families, these printables can be a great educational addition to the fun.
There are 48 different farm animals and farm-related words included in these word search activities.
Search for words like chick, lamb, vegetables, coop, fence, goat, tractor, sheep, rabbit, rooster, and more!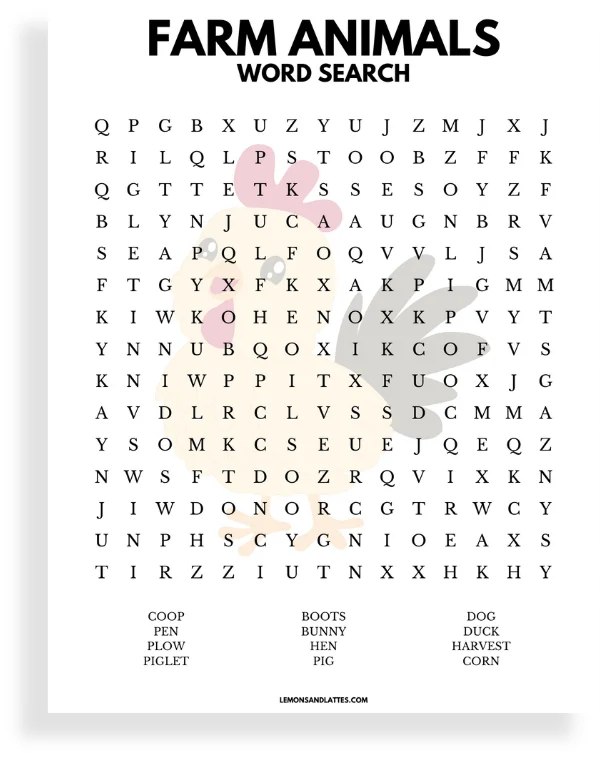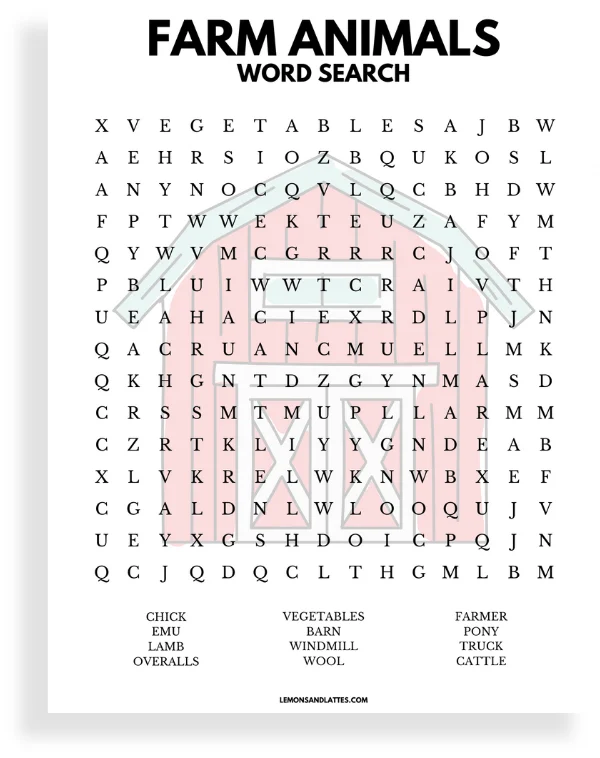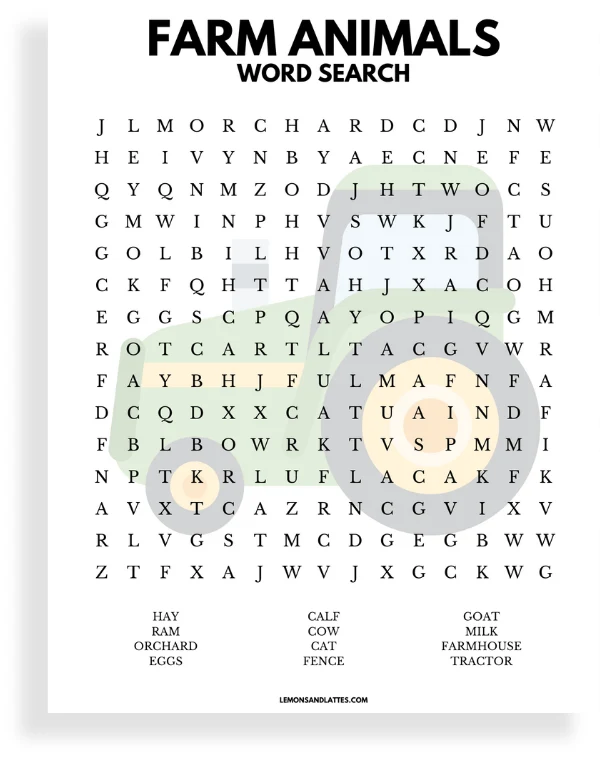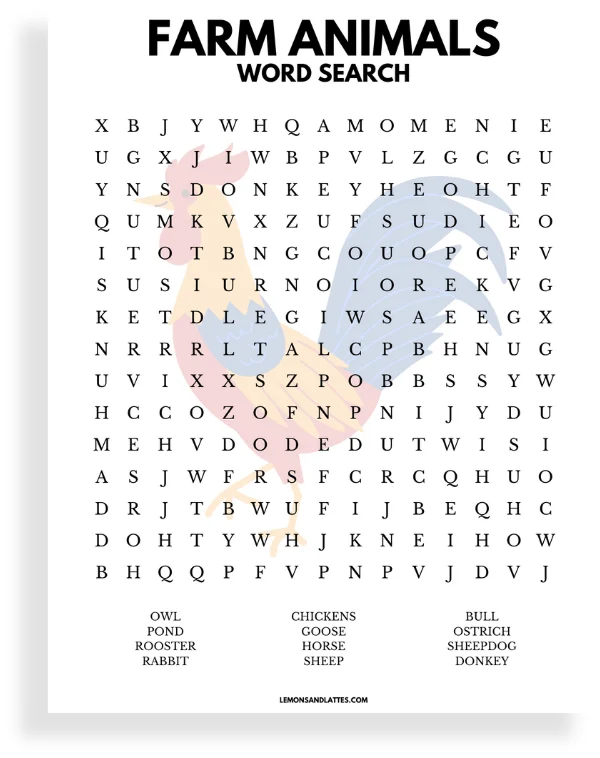 Sea animals
These ocean animal word find activities teach children about the different types of ocean animals and creatures that live in and around the sea.
There are 4 different word searches to choose from. Search for 48 different creatures and ocean-related words like seagull, beach, starfish, sea turtle, barracuda, and more!