This post may contain affiliate links. Please read my disclosure for more info.
We all know the struggle of going to the grocery store without a shopping list.
It starts out great, but somehow you always find yourself forgetting that one item you needed.
Or, you end up with a cart full of stuff you didn't need – which isn't helpful either.
In fact, it's the last thing you need when you're trying to stick to your budget or reach your savings goals.
It's definitely worth it to take a few minutes to jot down everything you need before heading to the store.
(If you're struggling to get a grocery list together, meal planning can make the process a lot easier if you're not already doing that.)
Below are 26 printable shopping lists that you can download and print for free!
If you like these printables, you may also like:
Grocery list by category
A list that's organized by category will help you gather all your supplies and ingredients quickly.
This template includes 8 different categories:
Household items
Dairy/eggs
Beverages
Pantry items
Meat/fish
Frozen foods
Produce
and an "other" category for any misc. items you also need to pick up.
There is also a lined version and a template without lines, so pick the one that works for you.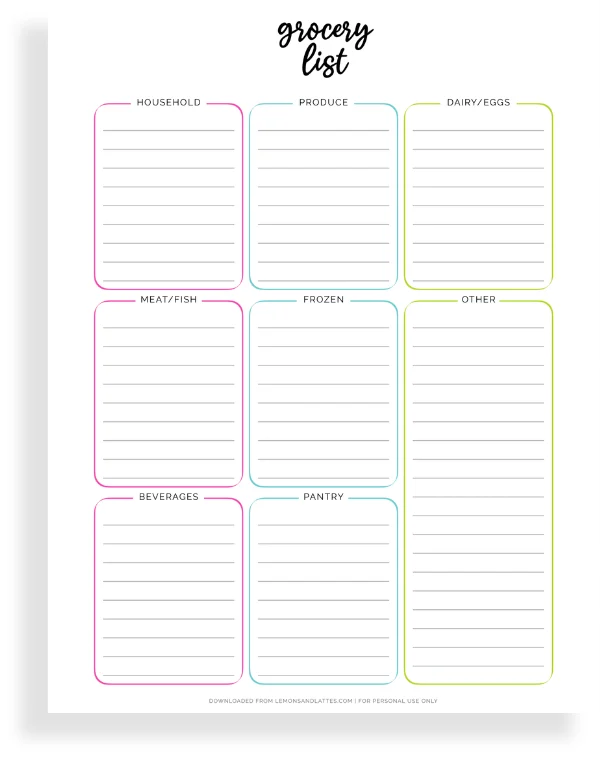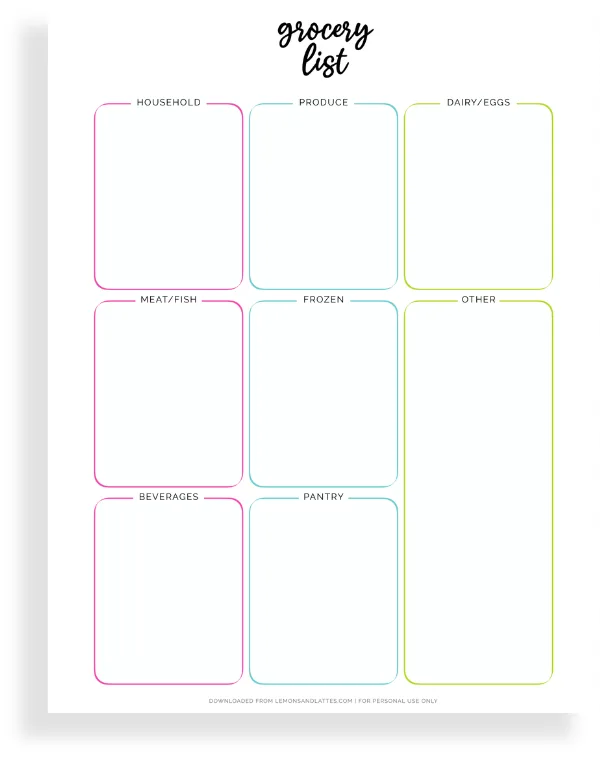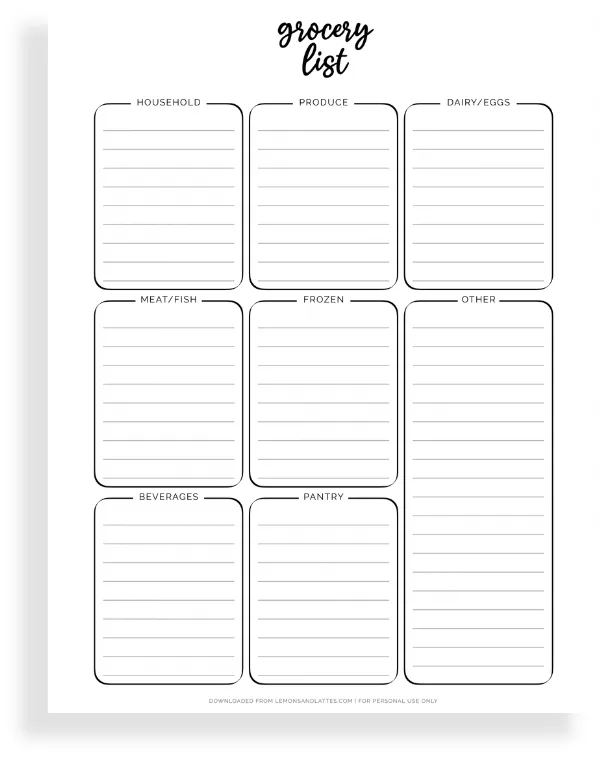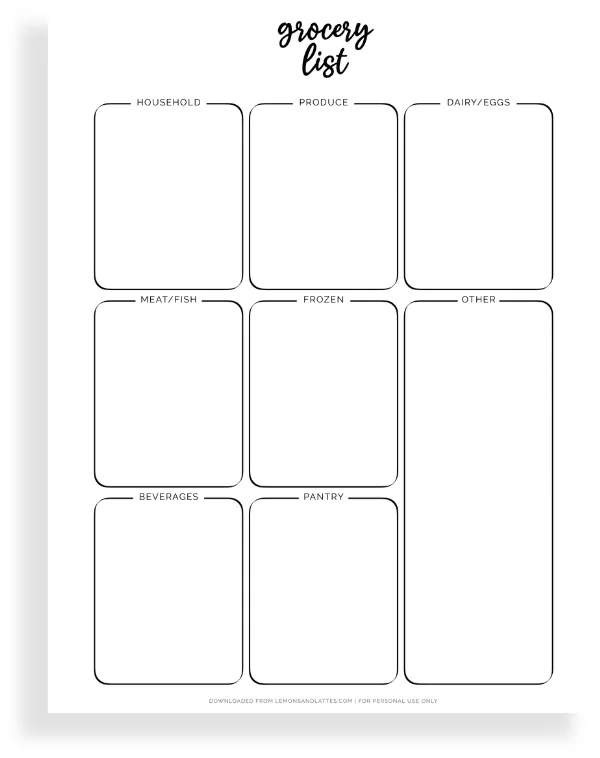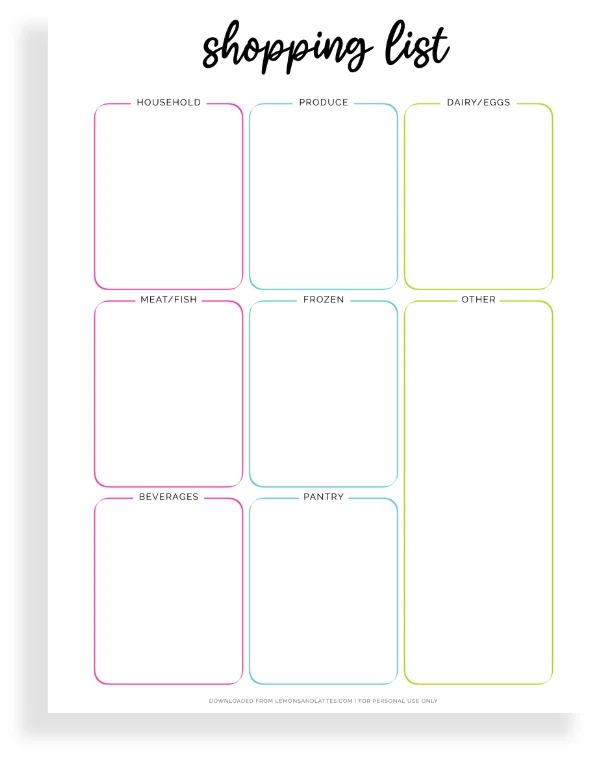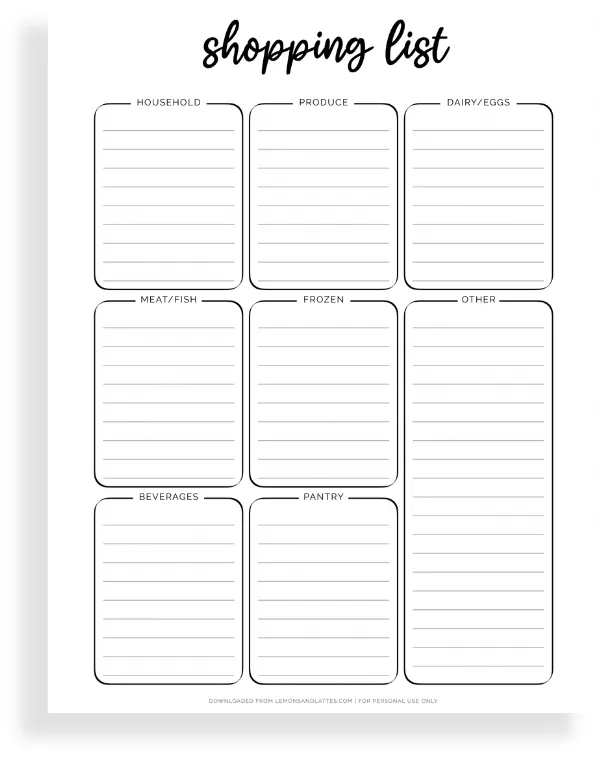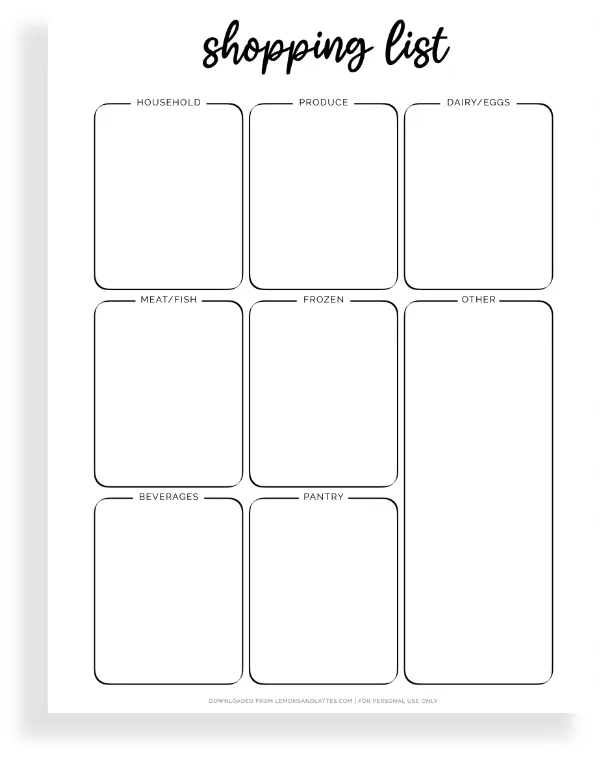 Two templates per page
If you don't mind a smaller list, these have two lists per page!
There's a dotted line that divides them, so you can easily grab some scissors and cut along this line and save your paper.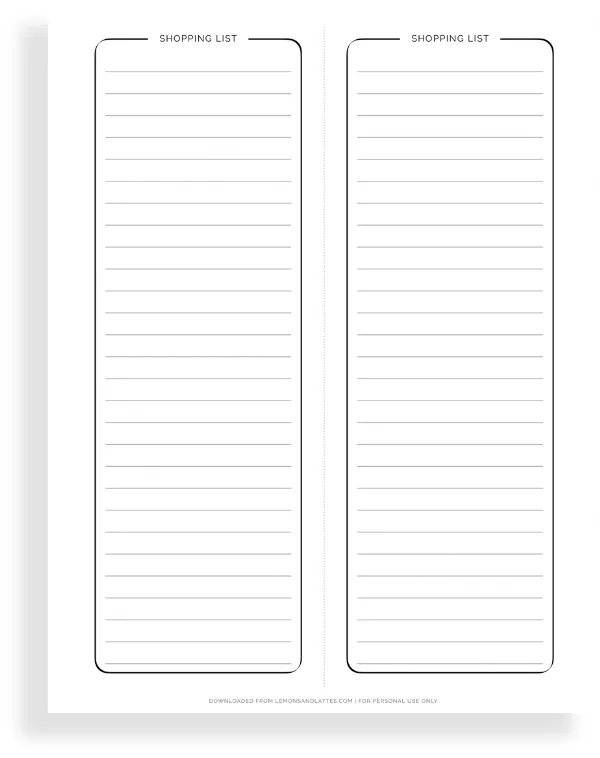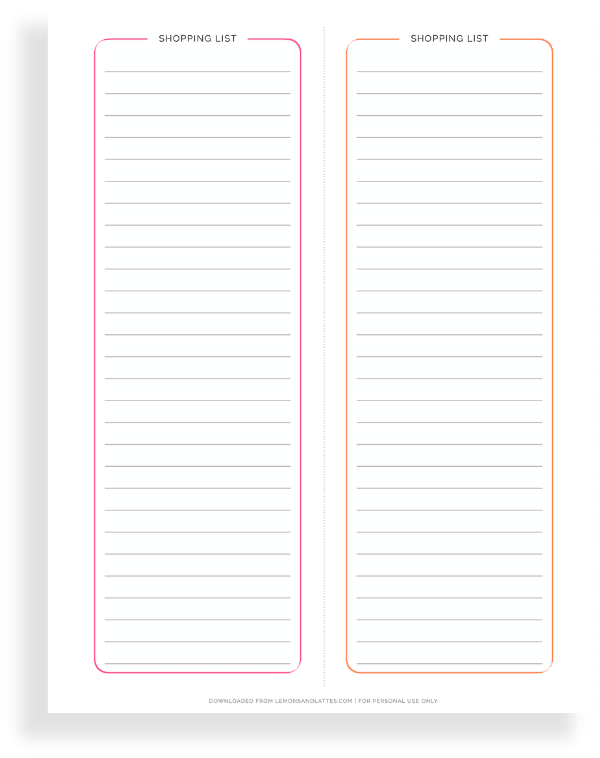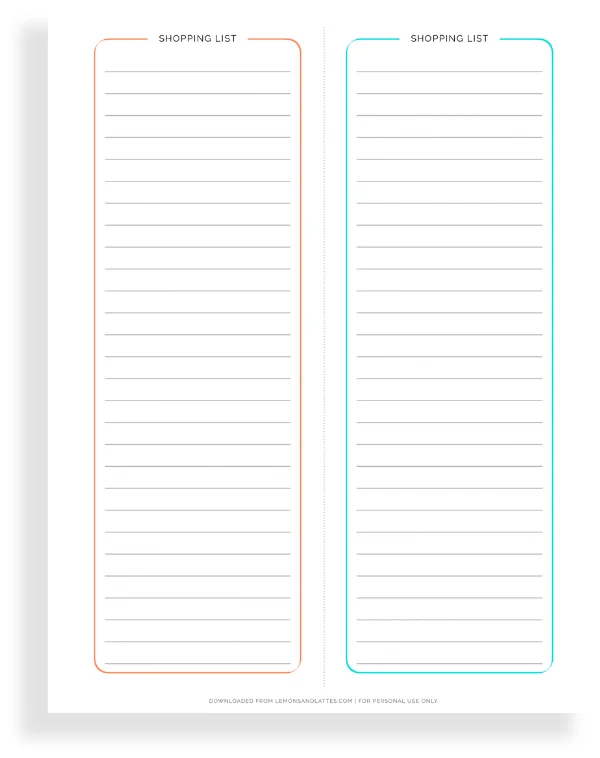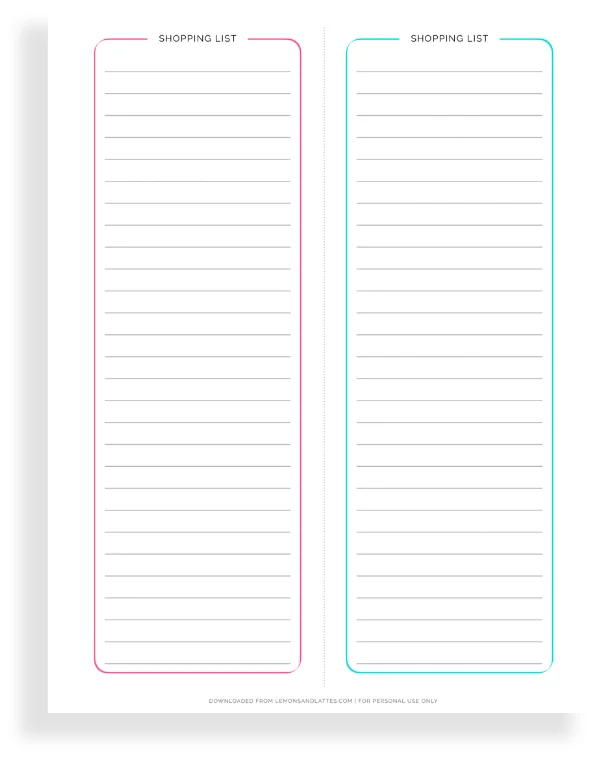 Shopping lists with two columns
If you prefer a basic two-column layout, these might suit your needs better. Choose between a few different color schemes.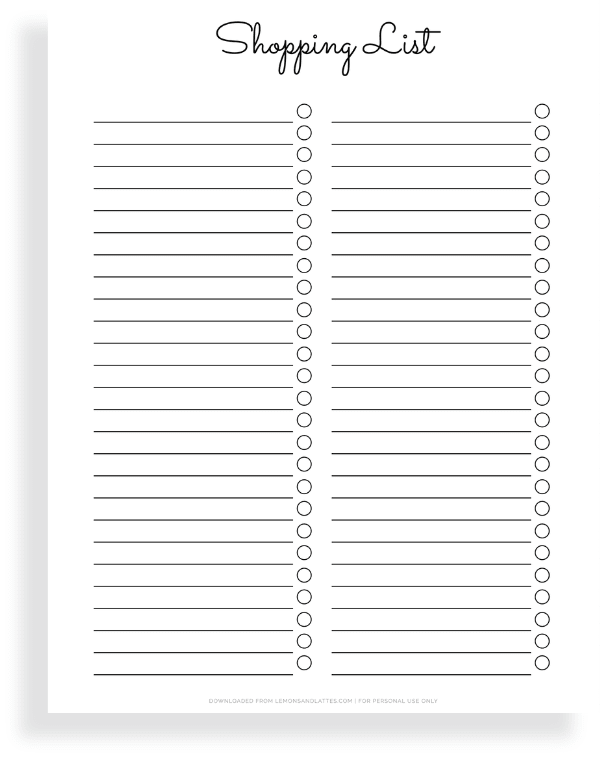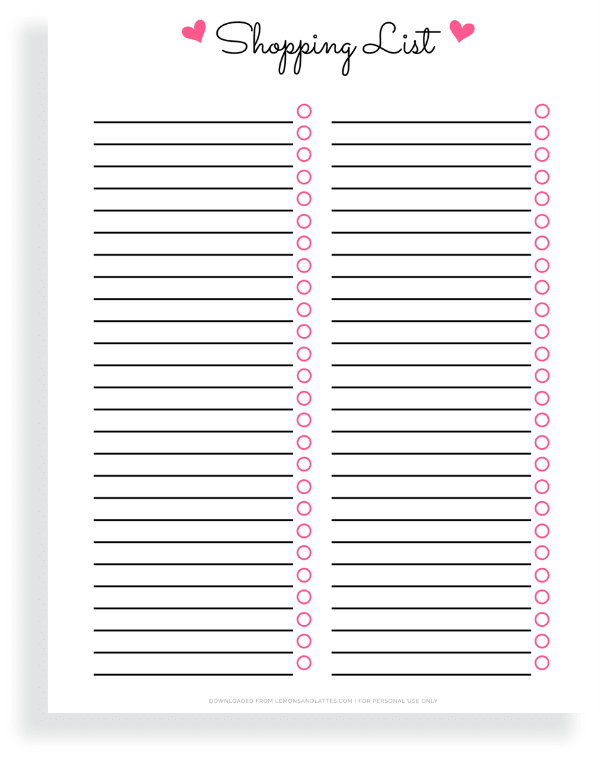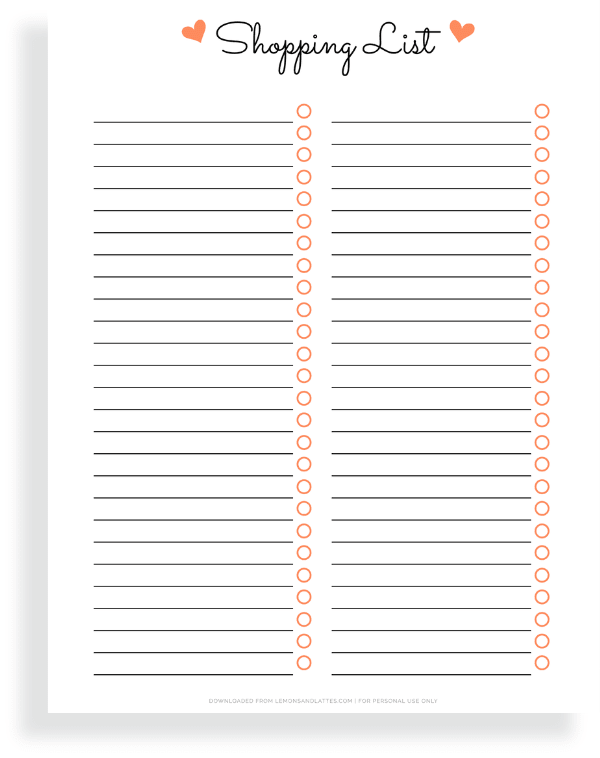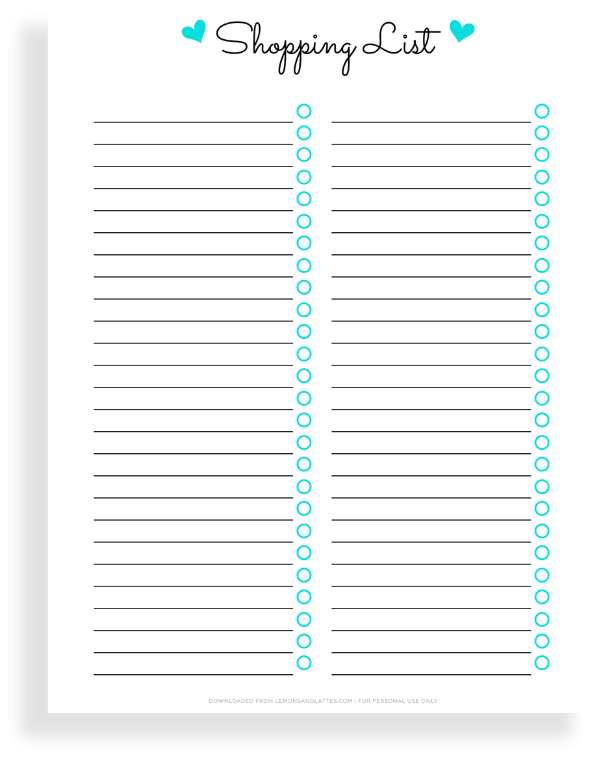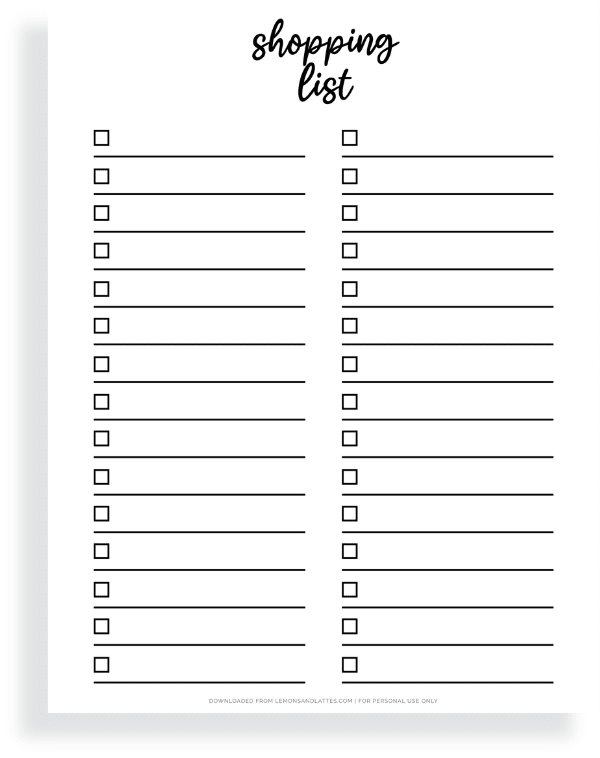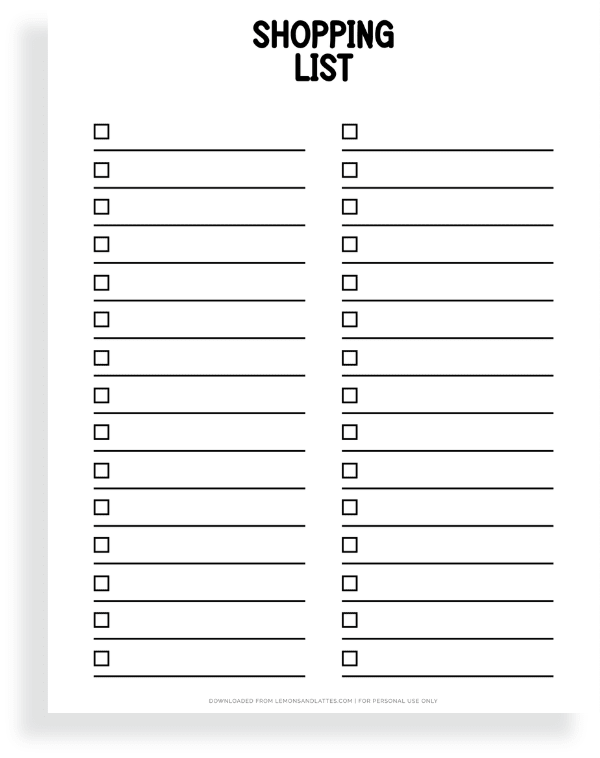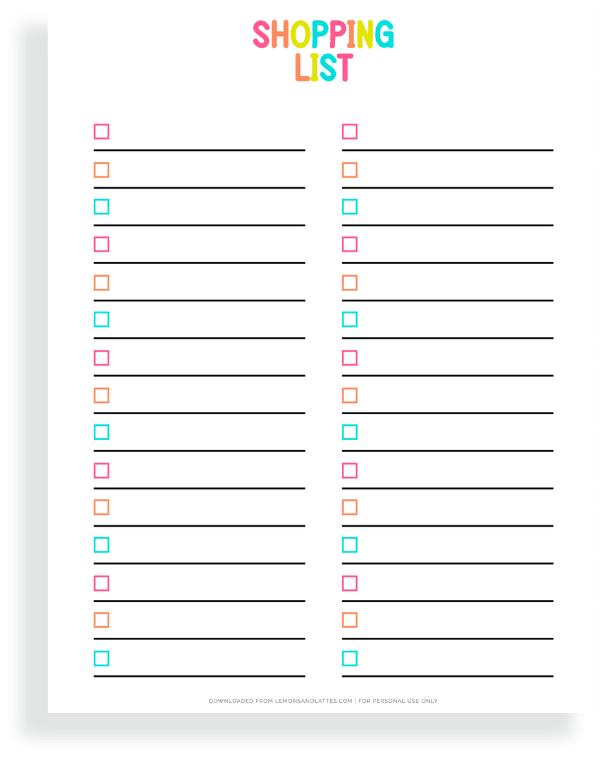 Basic grocery list with one column
If you prefer a basic layout with one column, try one of these. This would be a better option if you only need to pick up a few things.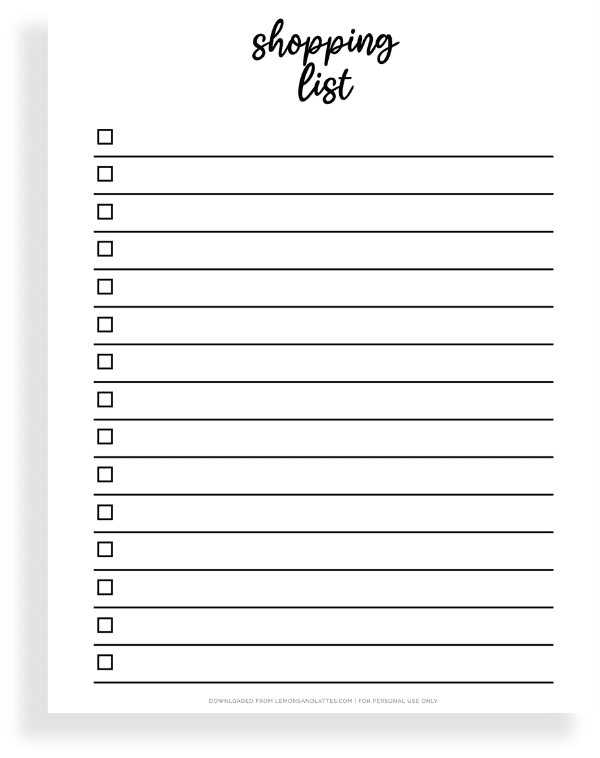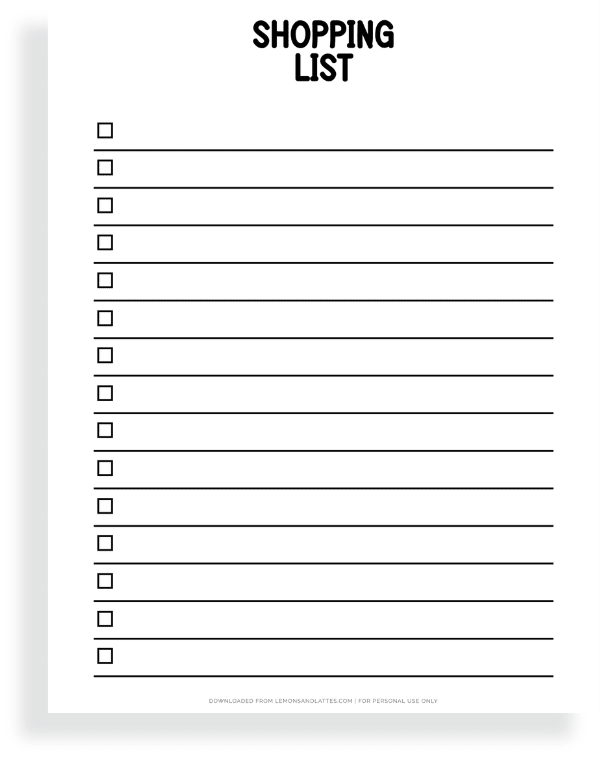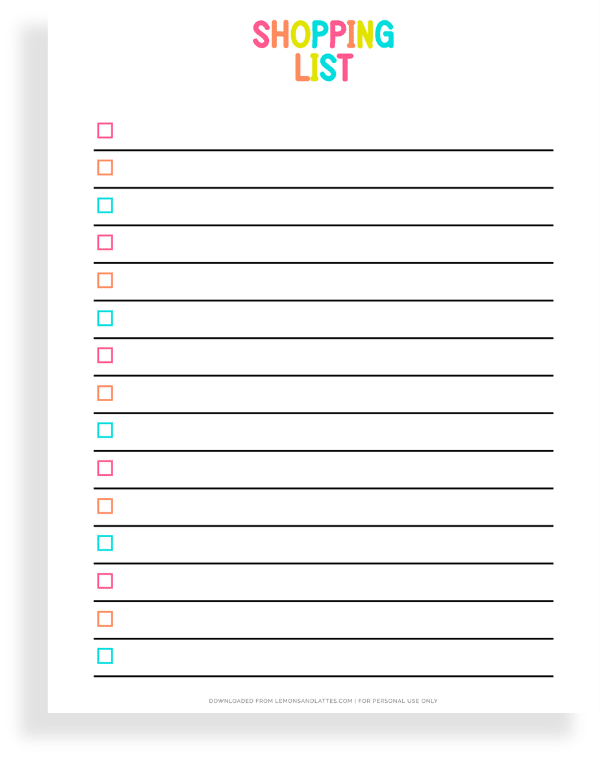 Add your own categories
If you'd like to make your own categories, try one of these! With these, you can add up to four of your own.