This post may contain affiliate links. Please read my disclosure for more info.
Are you looking for the perfect printable planner to help you manage your busy schedule?
Try one of these hourly planner templates!
The printables include hourly increments that make it easy to break down your day into manageable chunks.
This method of planning is sometimes known as time blocking and can be a real game changer.
But even if you don't plan to use the templates for time blocking, they can be helpful for keeping track of appointments and the normal daily to-do's as well.
If you like these printables, you may also like:
Simple but cute hourly planner templates
The designs do lean towards more minimalistic, but they're still cute. You have 36 different options to choose from.
Choose your favorite, print as many as you want/need, and enjoy! These are all completely free for personal use.
Learn how to resize printables here if you need a different size other than US Letter.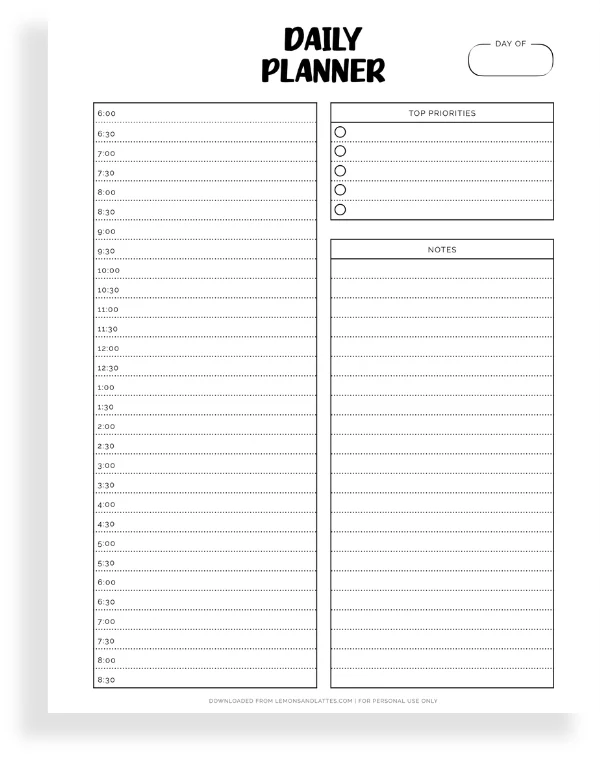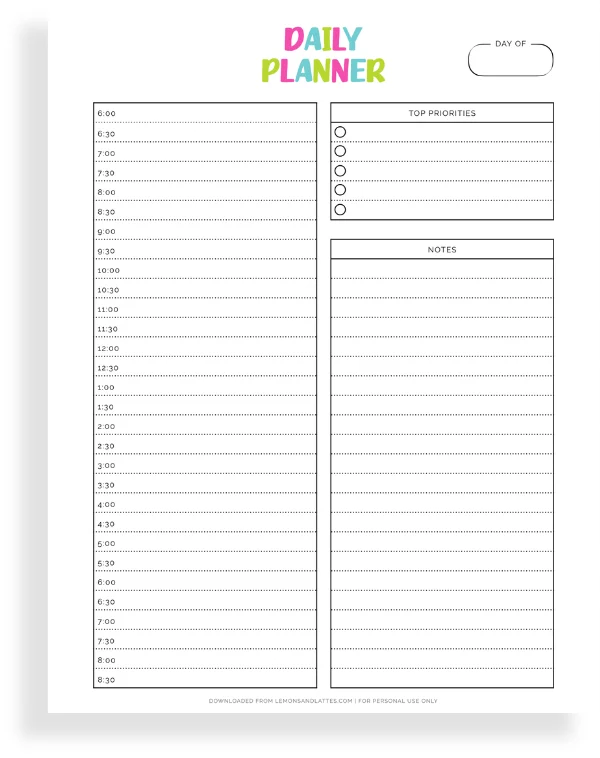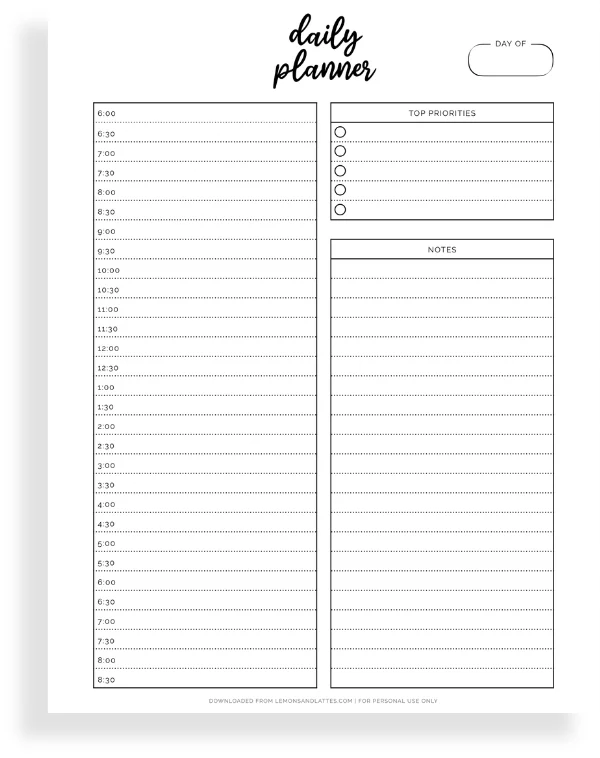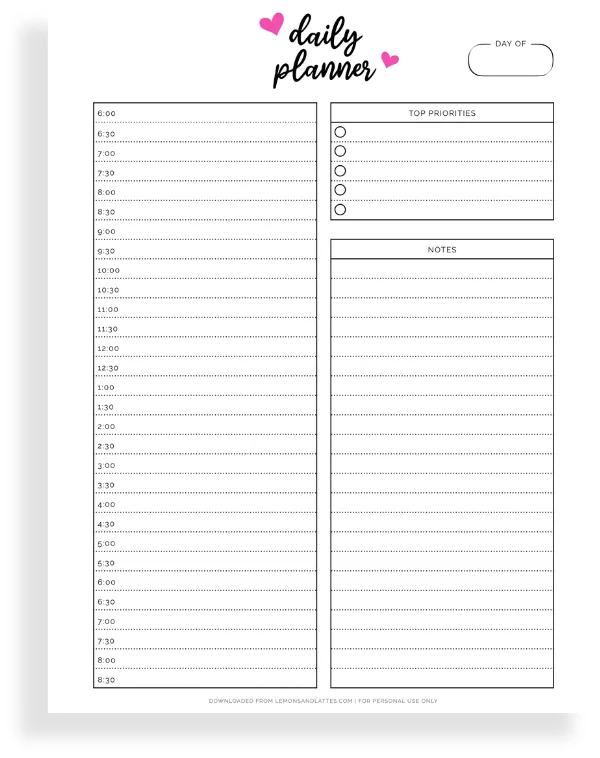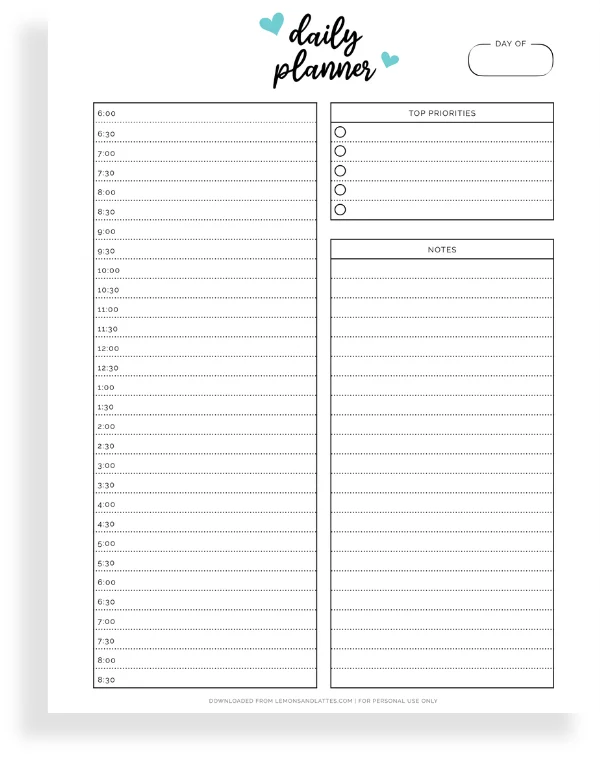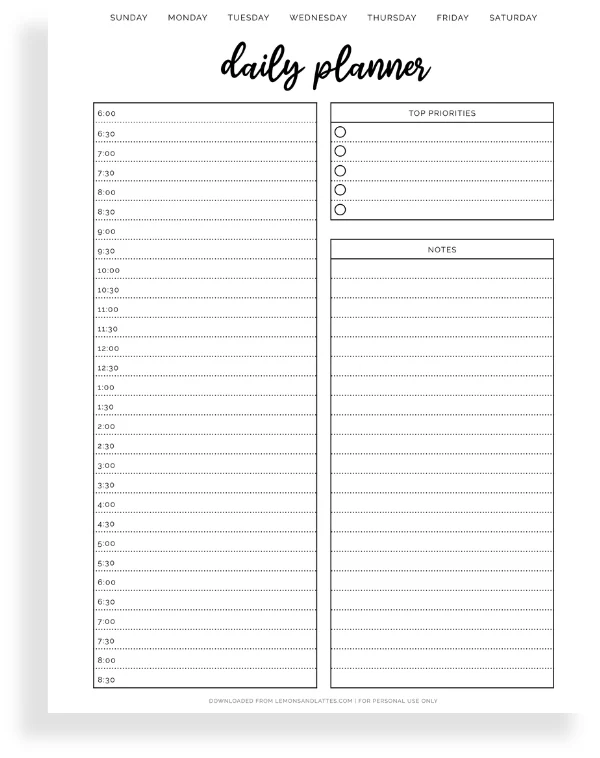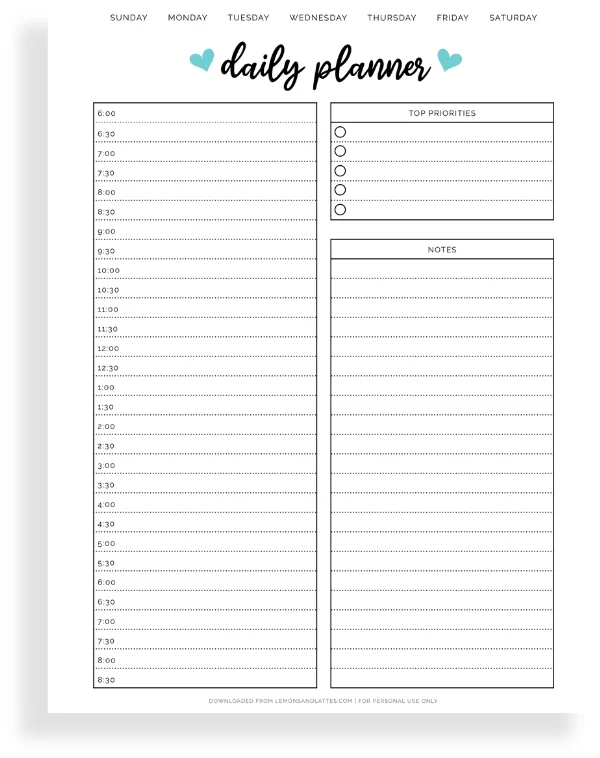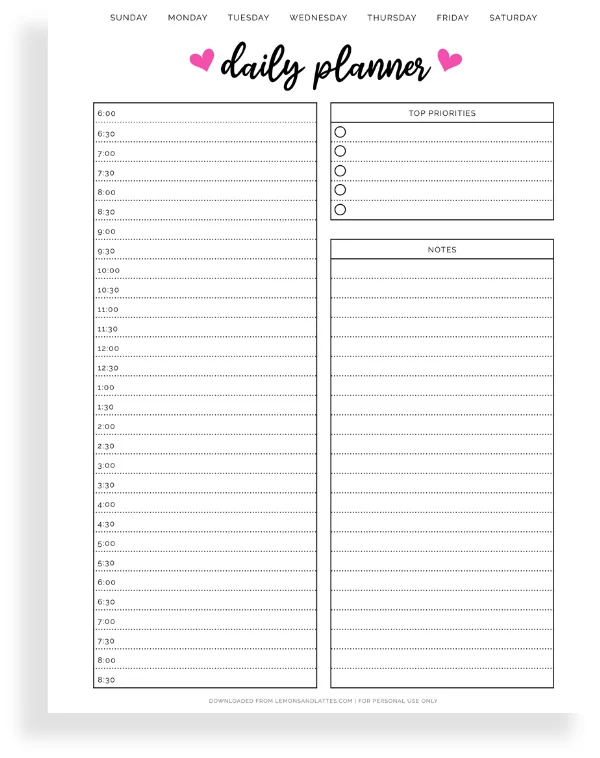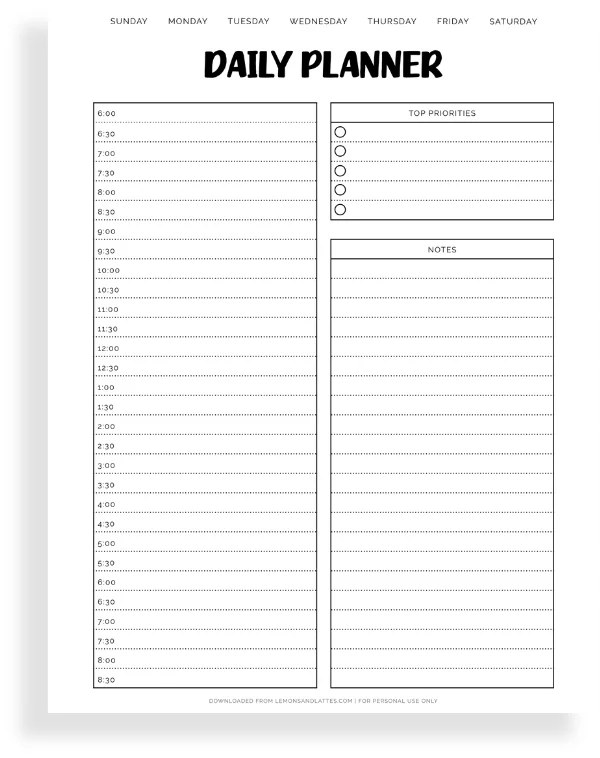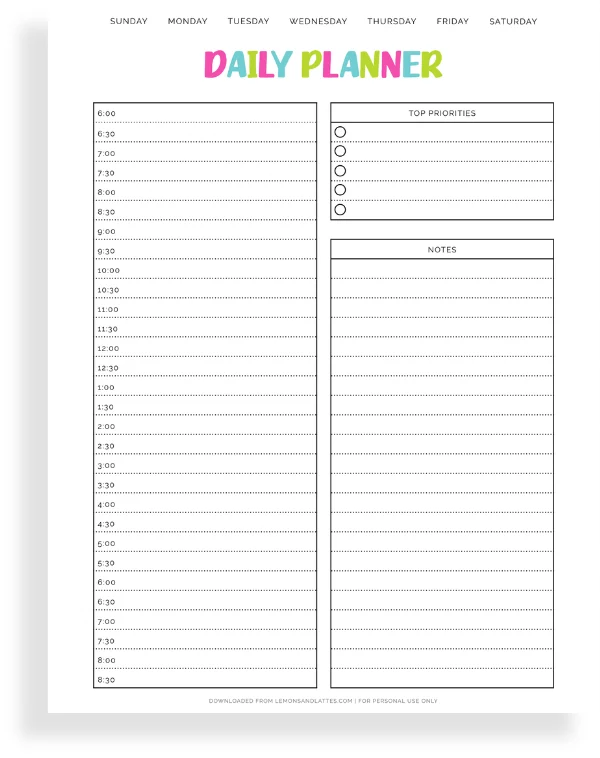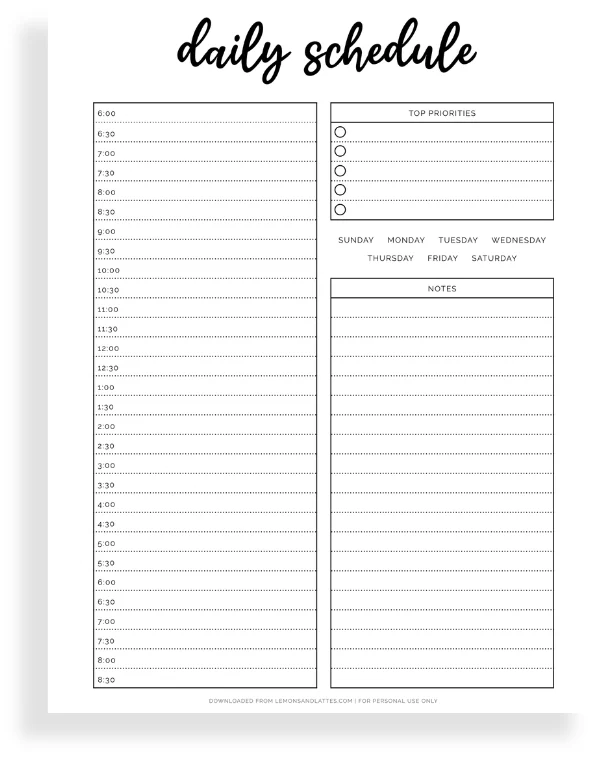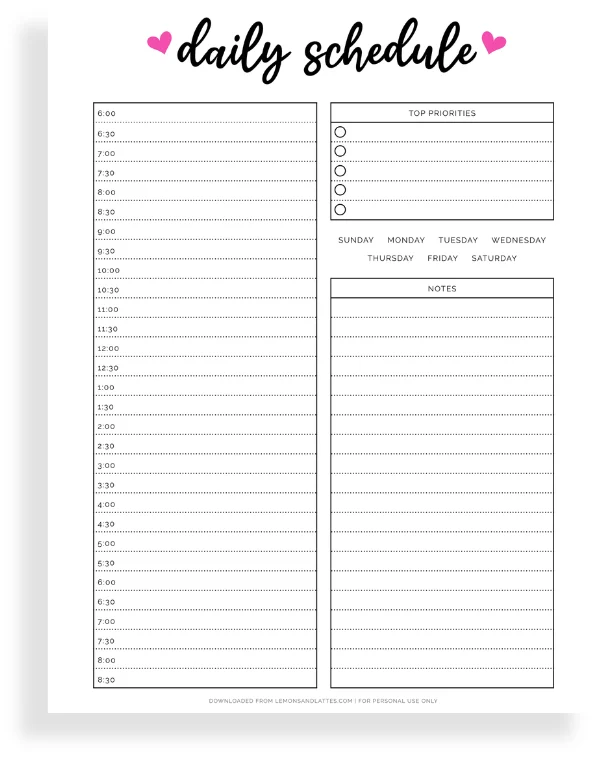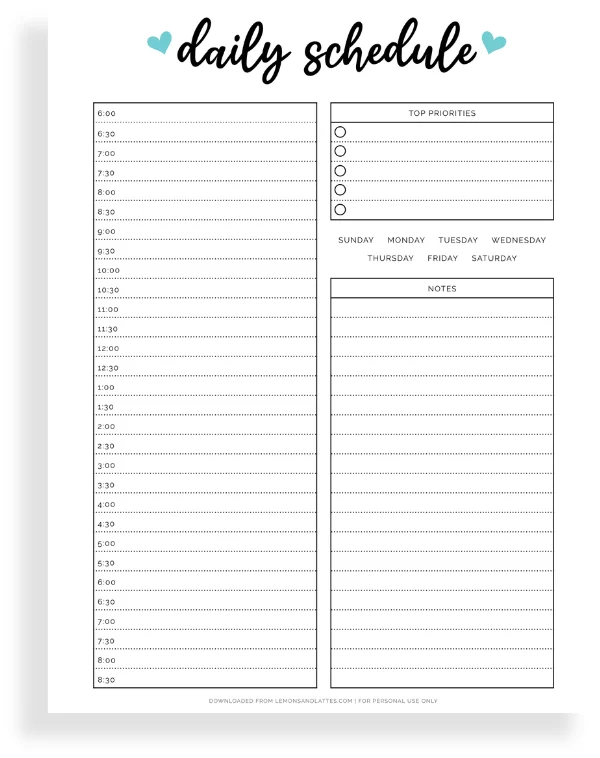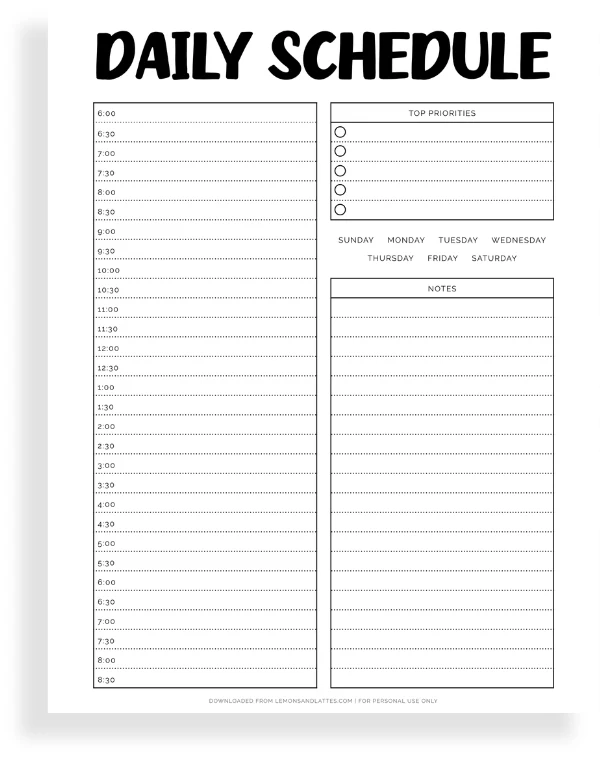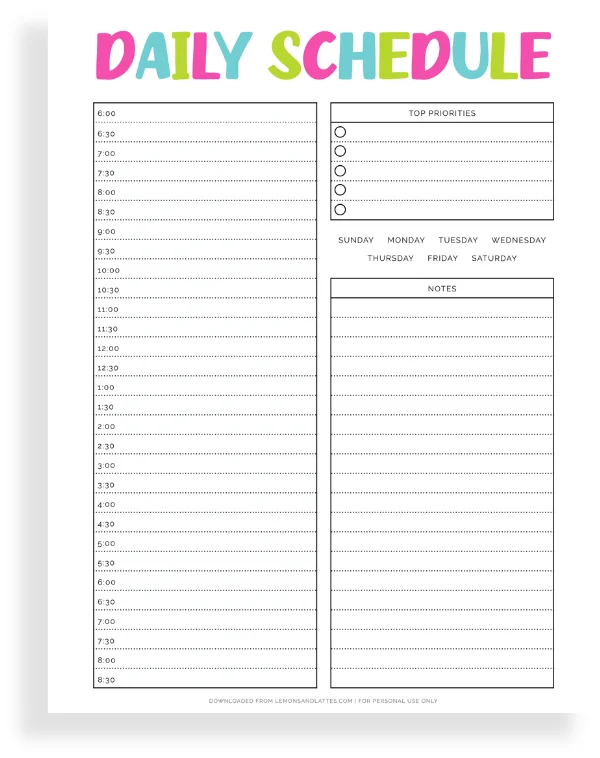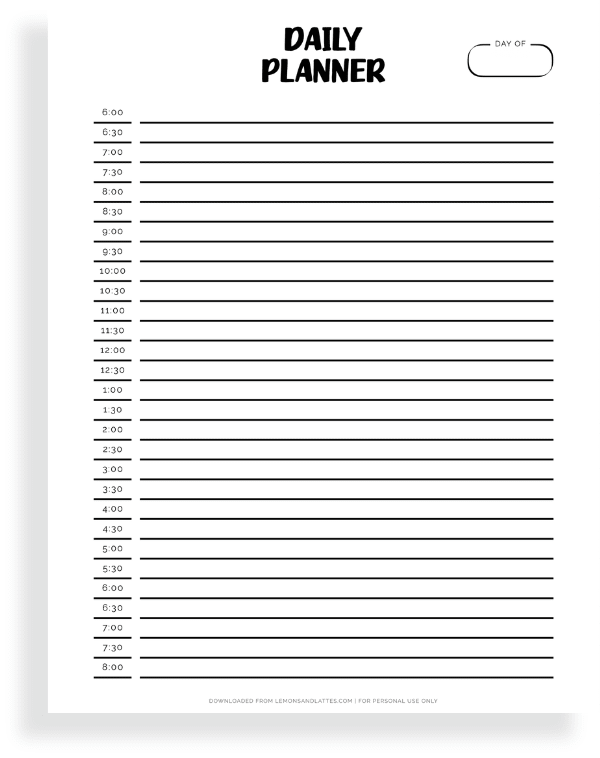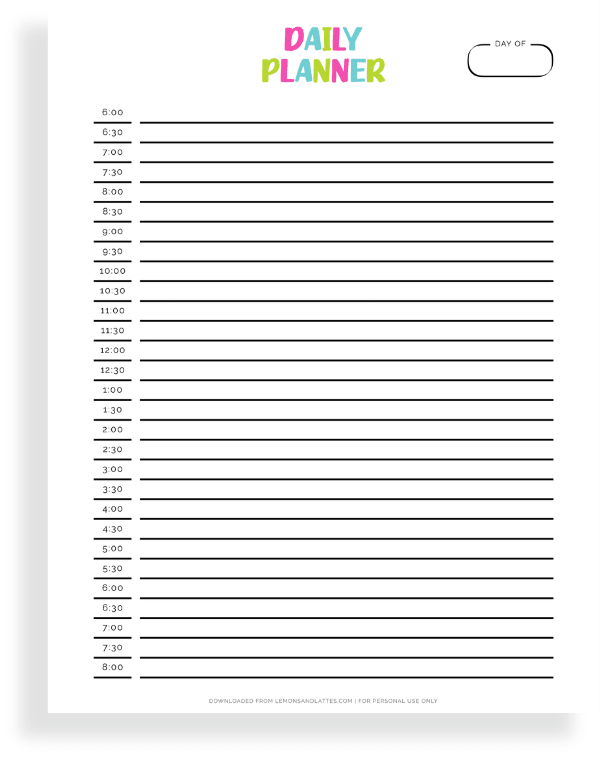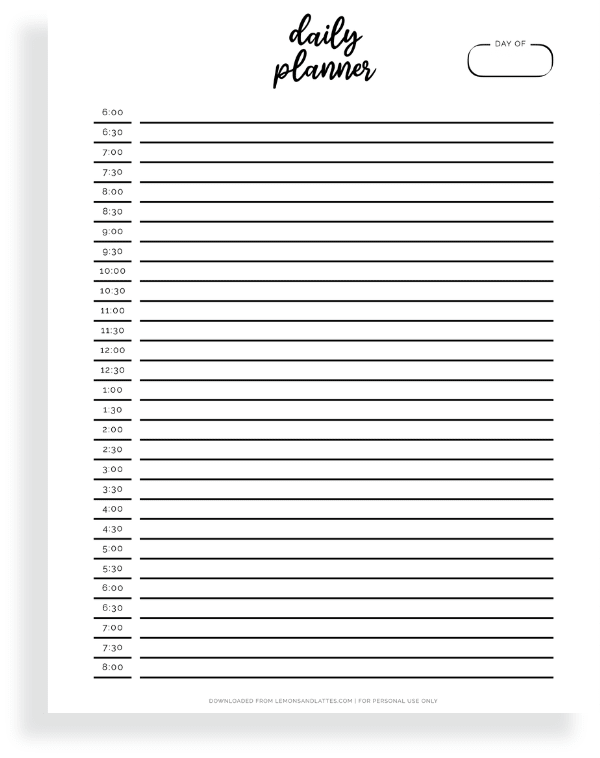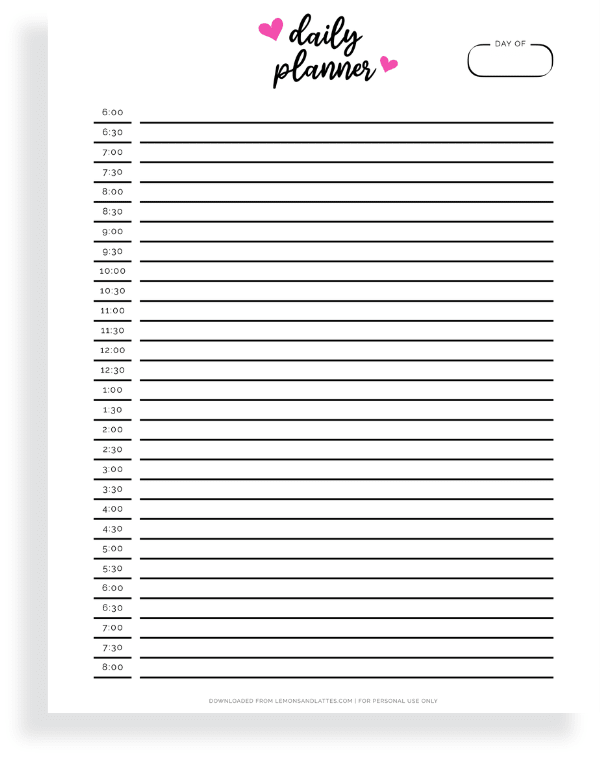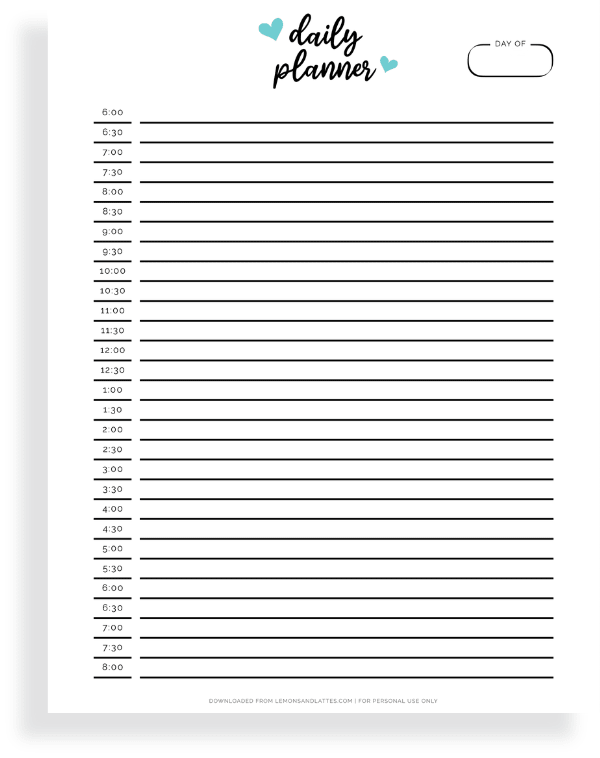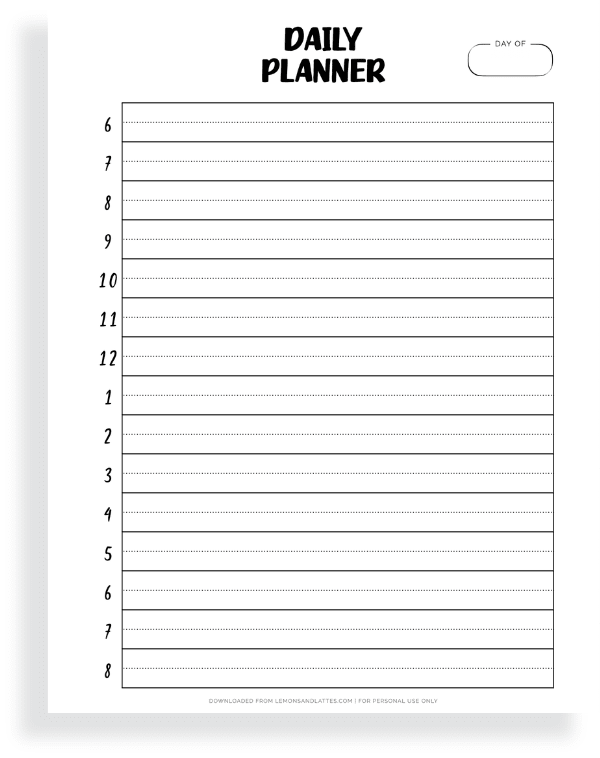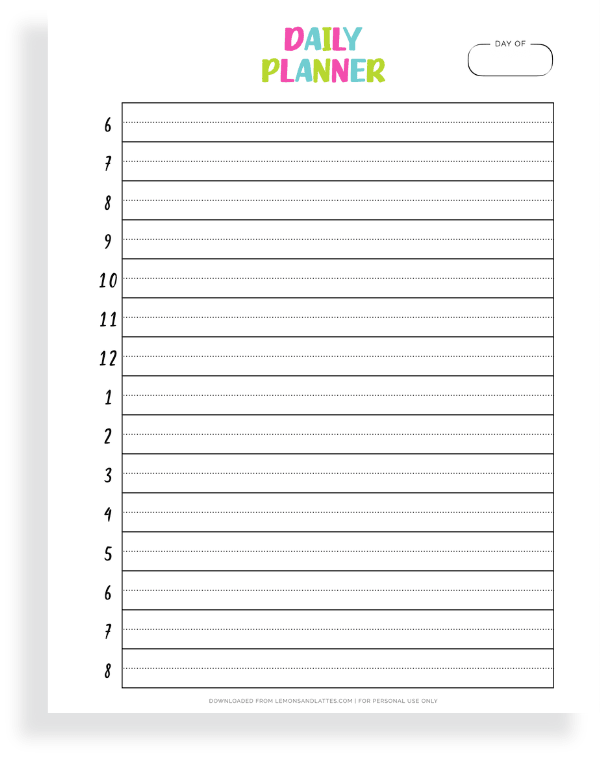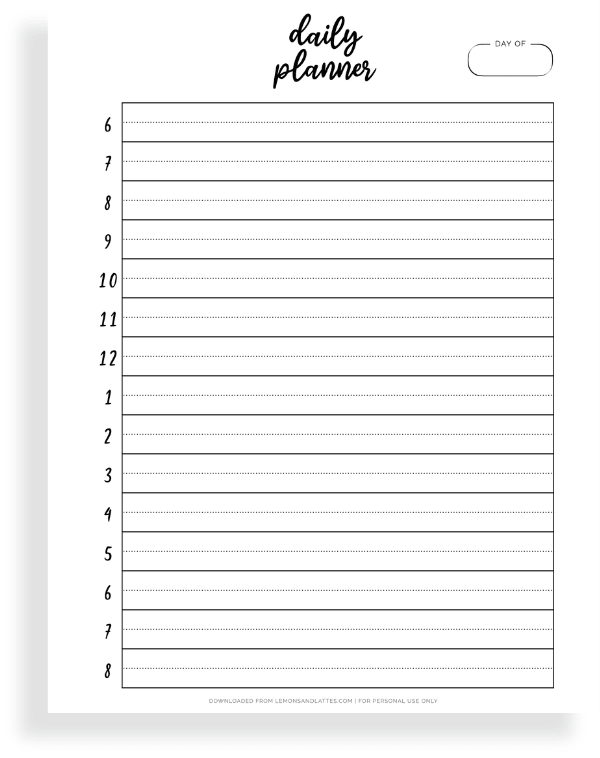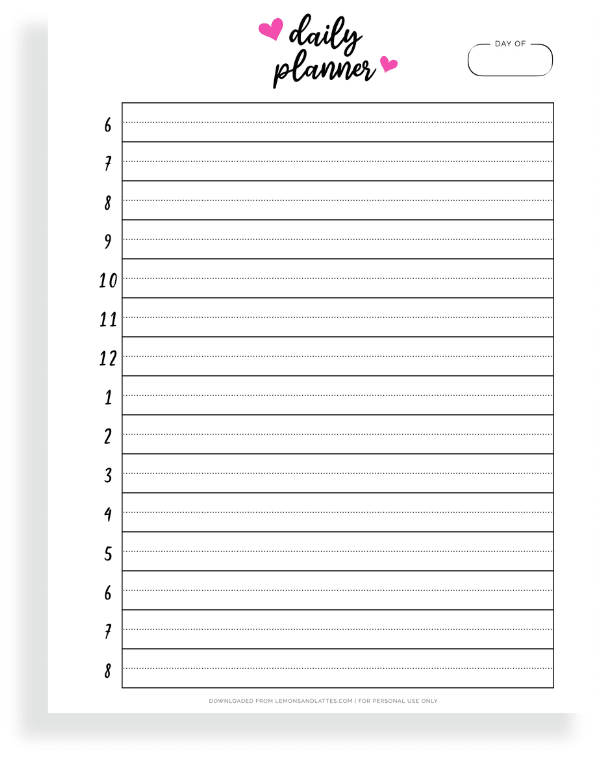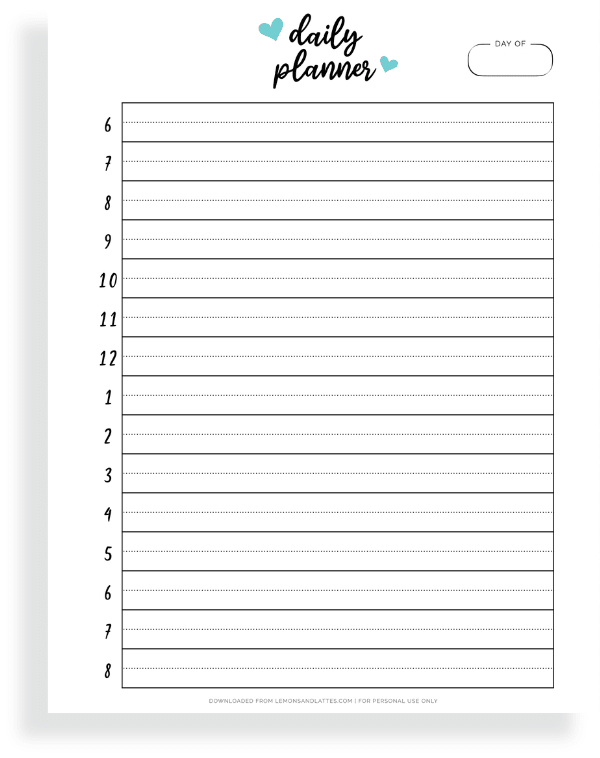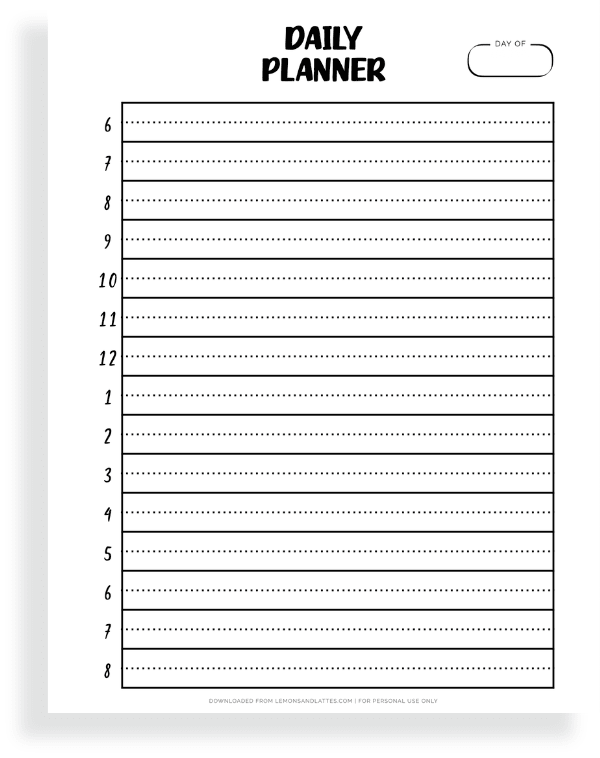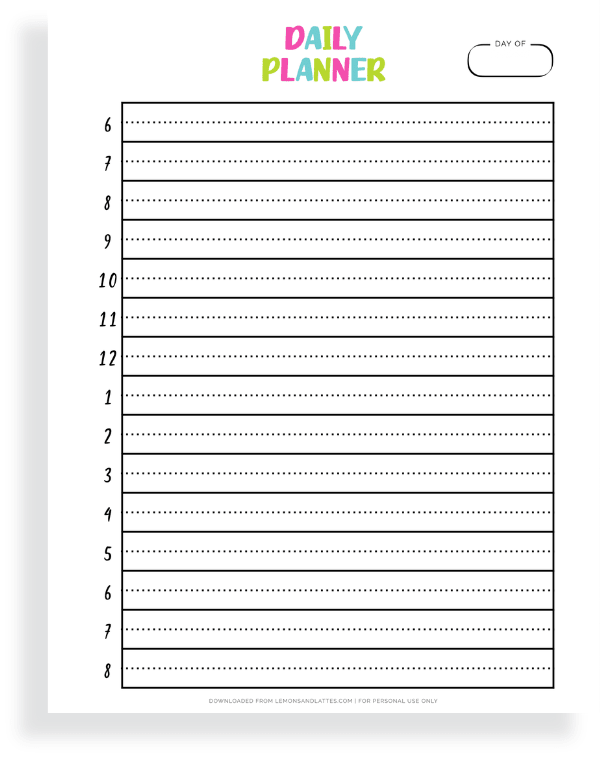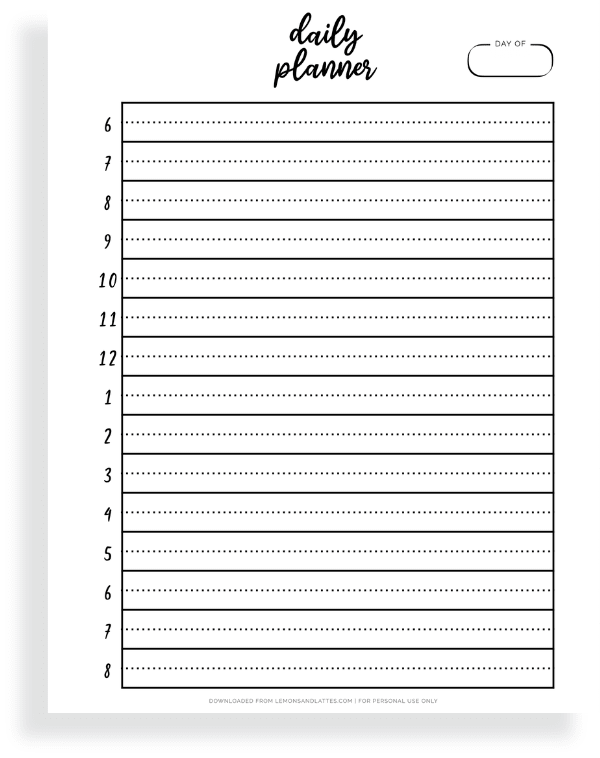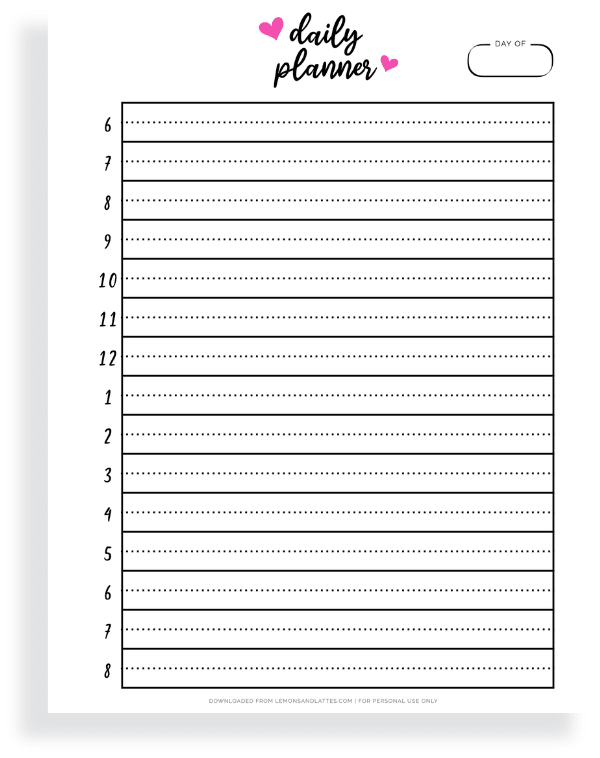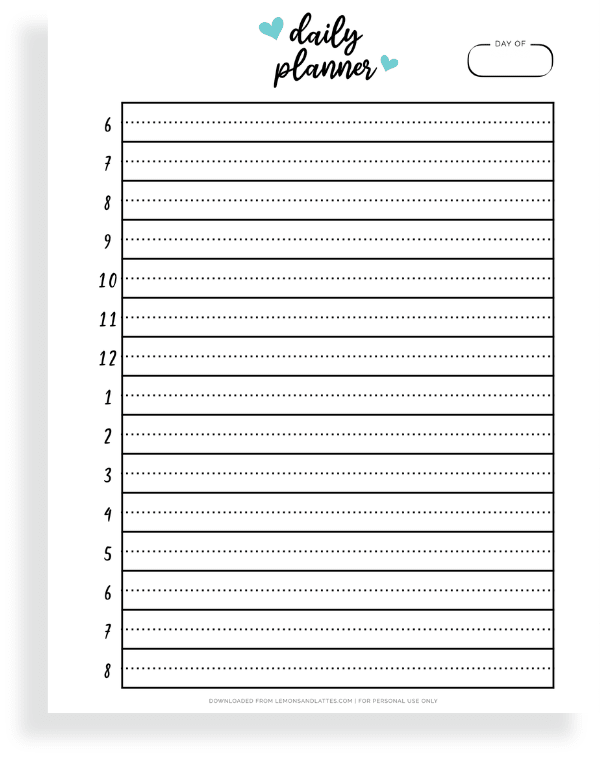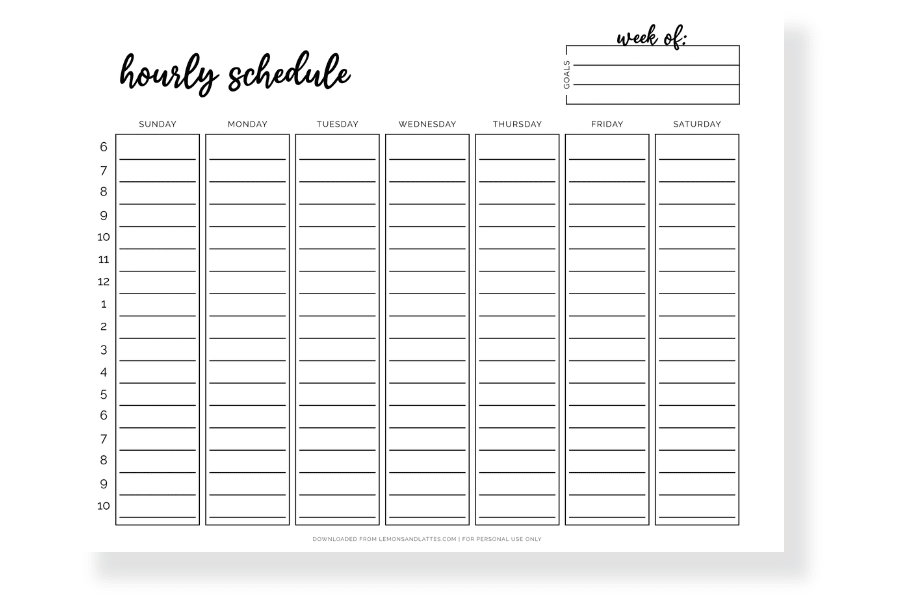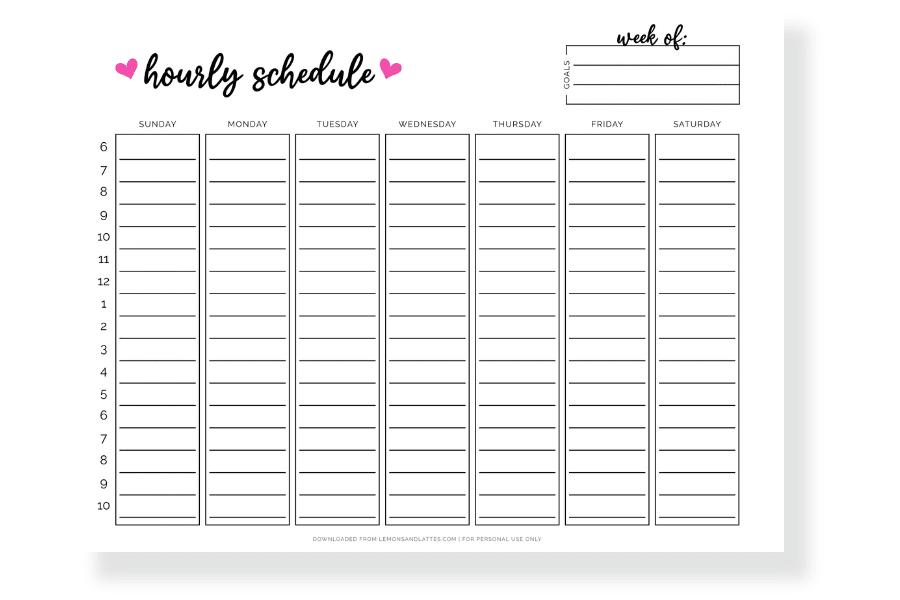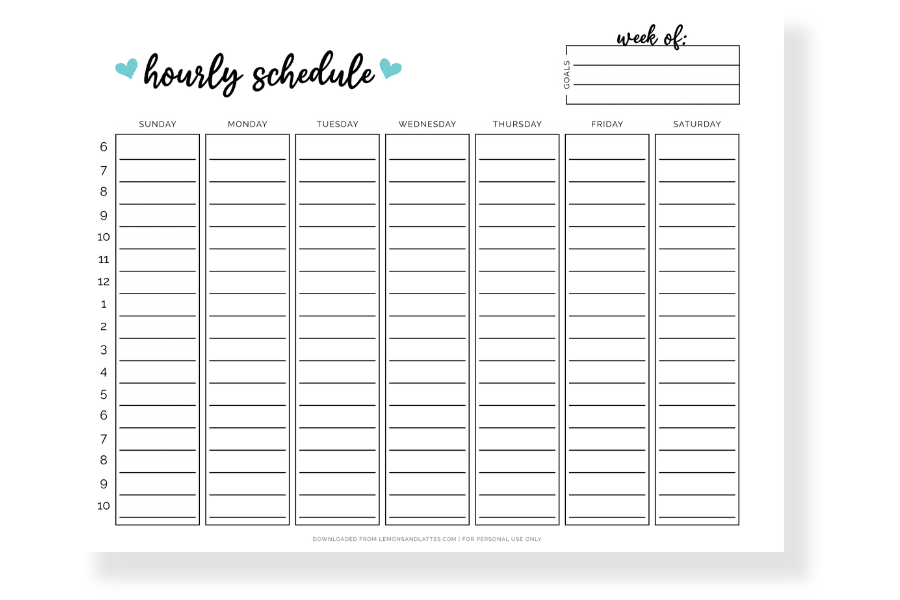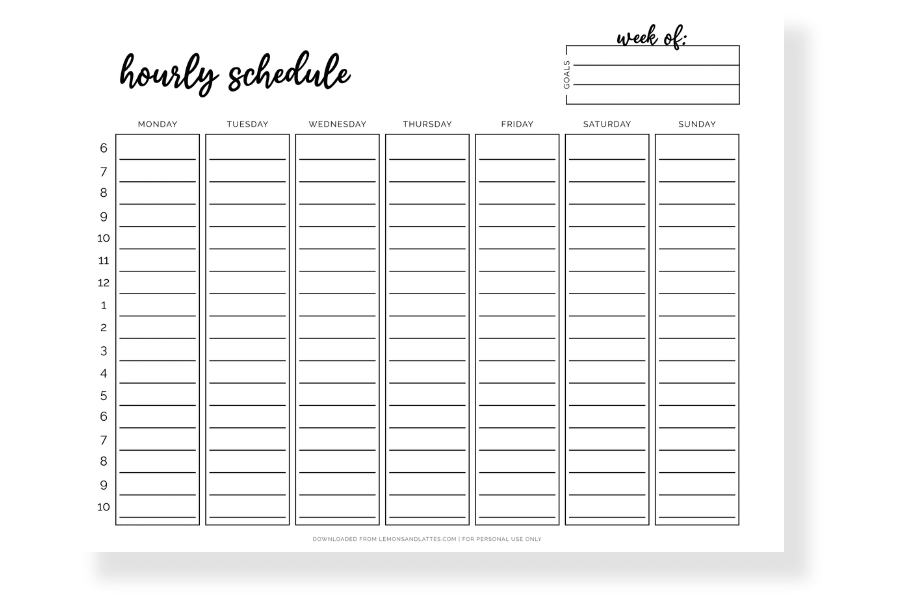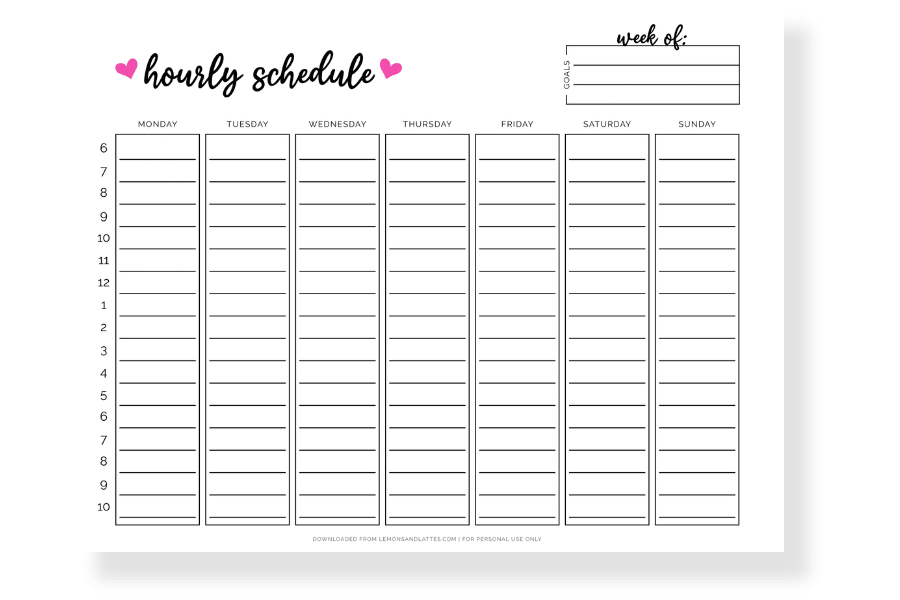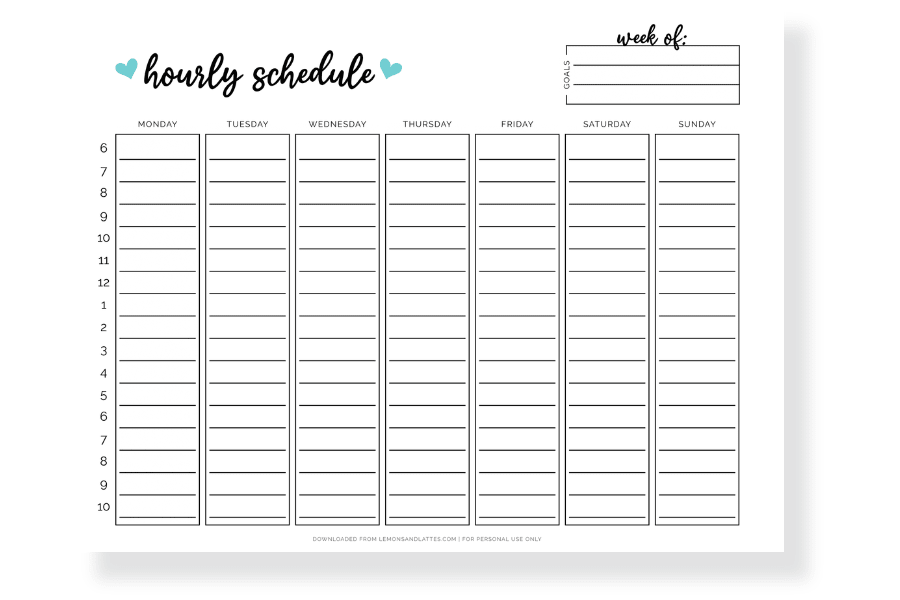 What is time blocking and what are the benefits?
Simply put, time blocking means you are breaking down your day into smaller chunks.
For example, you might have a block of time dedicated to writing emails, another for responding to customers, and so on.
You're focusing on one task at the time (or a small group of related tasks) rather than multi-tasking.
There are quite a few benefits that come with scheduling your day this way.
For starters, it minimizes distractions. When you have a dedicated time frame for a certain task, you're more likely to resist distractions and stay focused.
You will probably also improve your productivity since you won't be randomly switching between tasks or wasting time trying to figure out what to do next.
Time blocking gives you a sense of control and organization that is much needed when you have a lot on your plate.