This post may contain affiliate links. Please read my disclosure for more info.
Are you saving for your dream vacation?
Maybe you've got your eye on a shiny new fridge.
Either way– If you're looking for some extra motivation, the 52-week money challenge might be the "kick in the pants" you need.
What is the 52-week money challenge?
Here's how it works:
First, you will choose a savings goal. A realistic goal you can achieve within 52 weeks.
There is a printable below for a $1378 savings plan. If that isn't the goal you had in mind, be sure to print the blank 52-week money challenge printable instead.
Each week, you'll deposit a certain amount (depending on your goal) and then record that amount on your money saving challenge worksheet.
Save as much or as little as you want!
52-week money challenge printables
A money challenge template will help you track your progress and stay motivated to follow through.
Choose yours below and print to get started!
And, no, you don't have to wait until the very beginning of the year to get started. You can start a new challenge any time you want. There's no better time than right now to start saving money.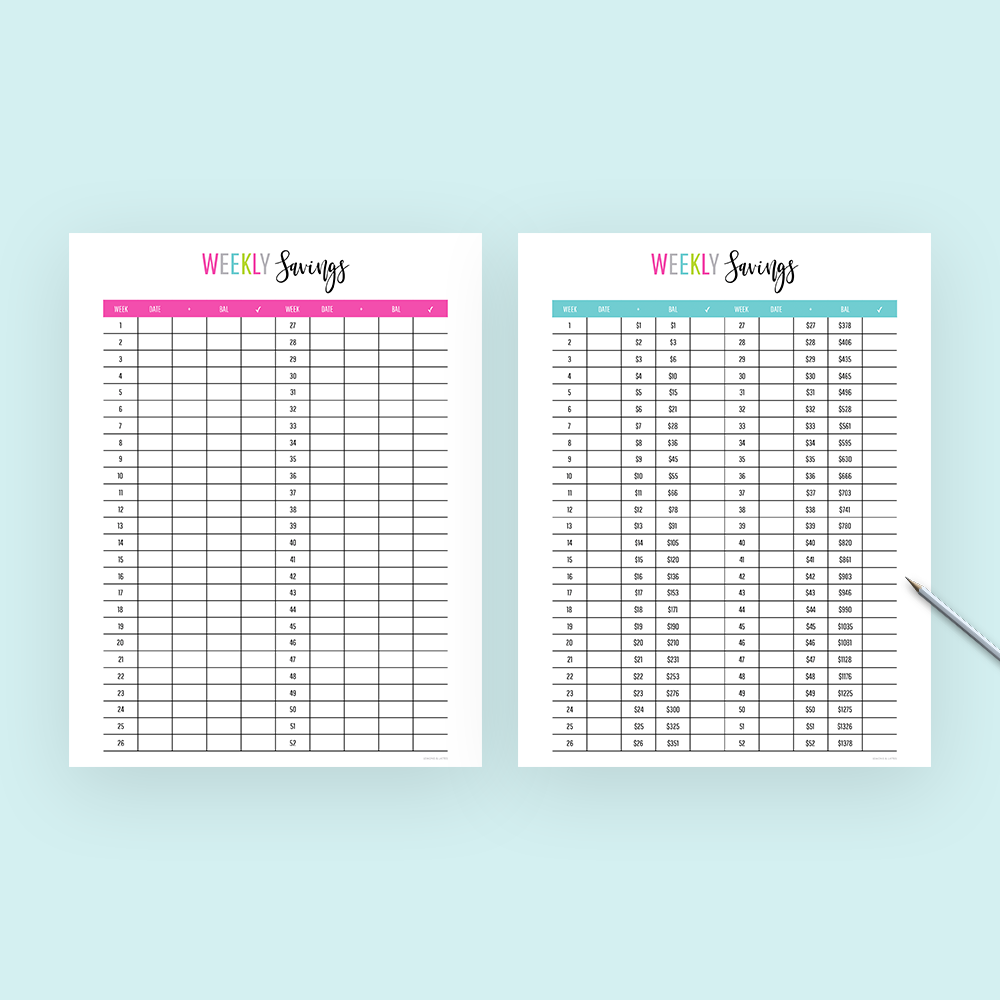 ---
Looking for more 52-week savings plan printables?

The 2022 Budget Binder includes 3 savings plans to help you save $1000, $3000, or $5000 in one year!