This post may contain affiliate links. Please read my disclosure for more info.
Use this free printable water tracker to challenge yourself to drink more water over the next 30 days!
Making a commitment to drink more water is one of the best decisions you can make for your health.
If you're used to drinking sugary drinks, it may be challenging at first but I promise you it gets much easier.
I challenge you to stick with it for at least 30 days. One month.
Not only will your body thank you, but you'll be well on your way to making it a new healthy habit and that's the key to maintaining any lifestyle change – habits.
How can I increase my water intake?
Need a boost? Here are 5 things you can do to easily increase your daily water intake:
Drink a glass of water upon waking up
Relax with a cup of tea
Drink a glass of water when you're craving a soda or something sweet
Keep your water bottle or glass full
Track your water intake with this 30-day water tracker printable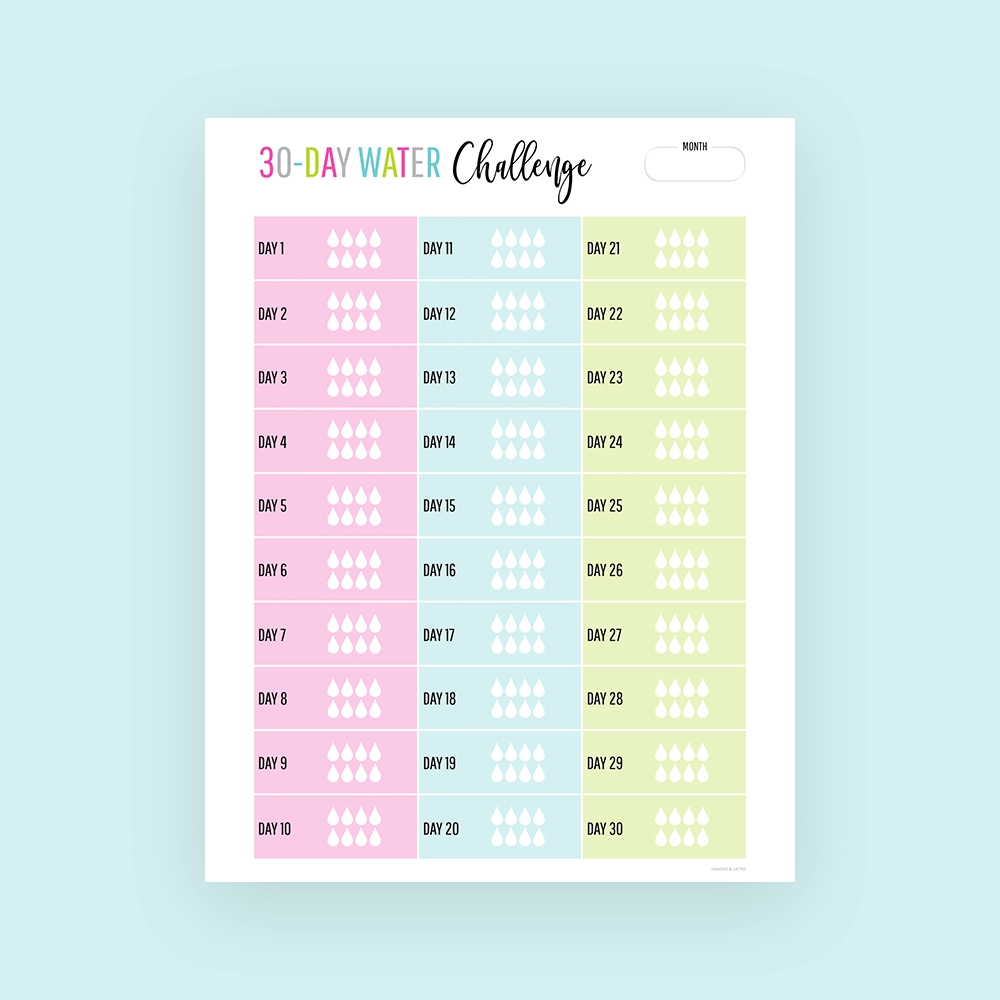 Click here to download the free printable water tracker.
---
Pin for later?