Printable Bedroom Cleaning Checklist
This post may contain affiliate links. Please read my disclosure for more info.
Do you ever find yourself feeling overwhelmed by a messy bedroom?
Maybe the clothes are piling up, the bed is unmade, the nightstands are cluttered… it doesn't exactly scream relaxation and comfort!
A bedroom cleaning checklist is a great tool to help you make sure your room stays tidy so that it's a cozy and relaxing environment.
Printable bedroom cleaning checklists
Use these routines as a starting point, but feel free to change them and make them your own.
Or, start with a blank checklist and make your own routine from scratch.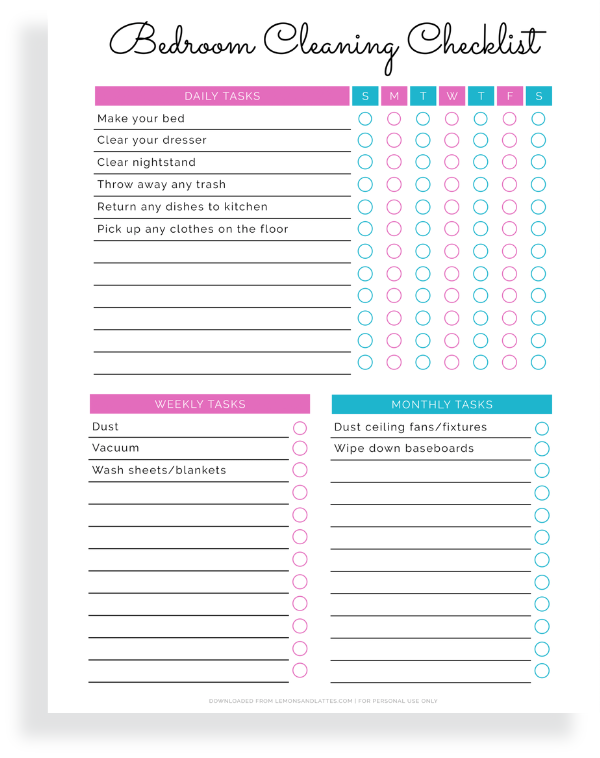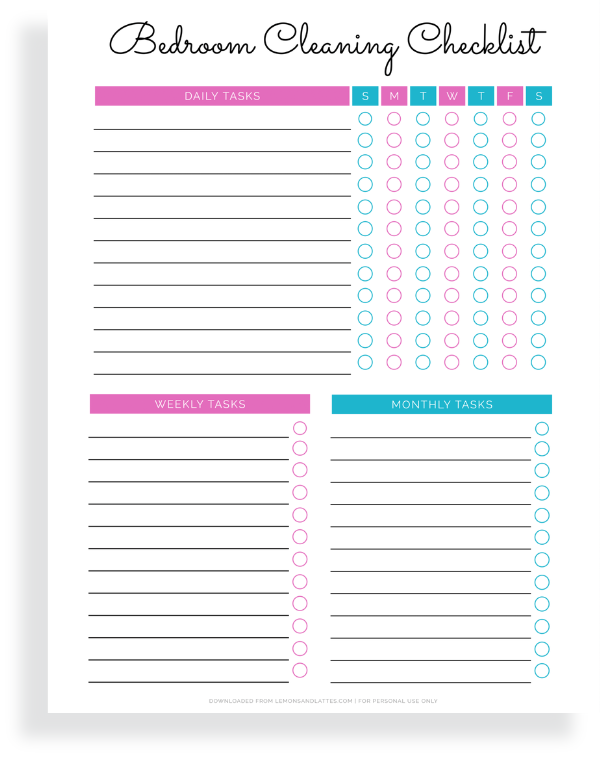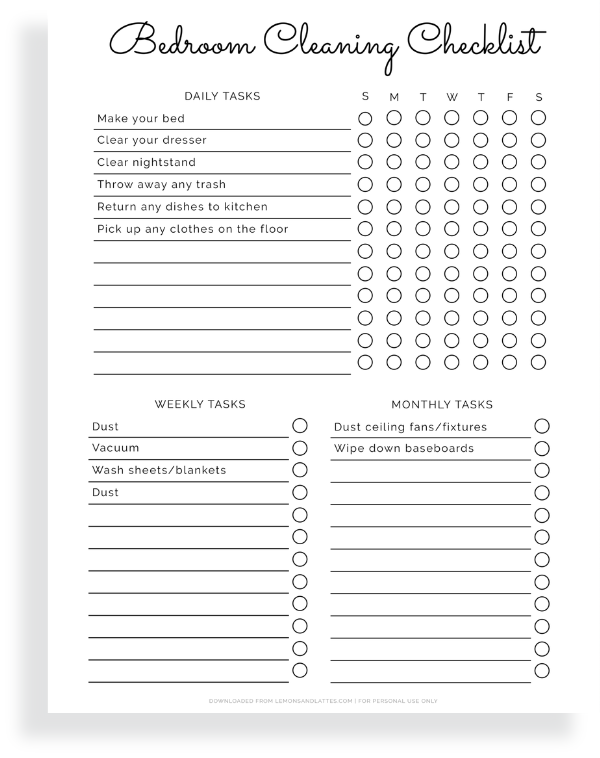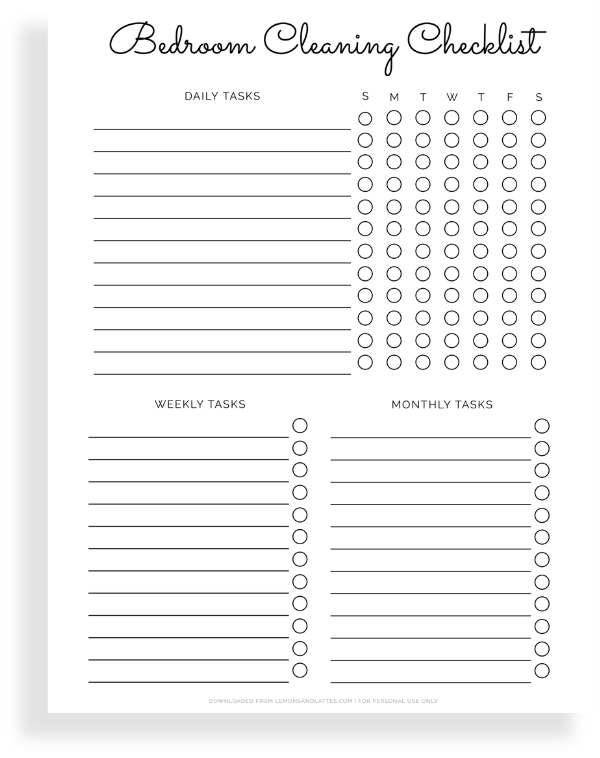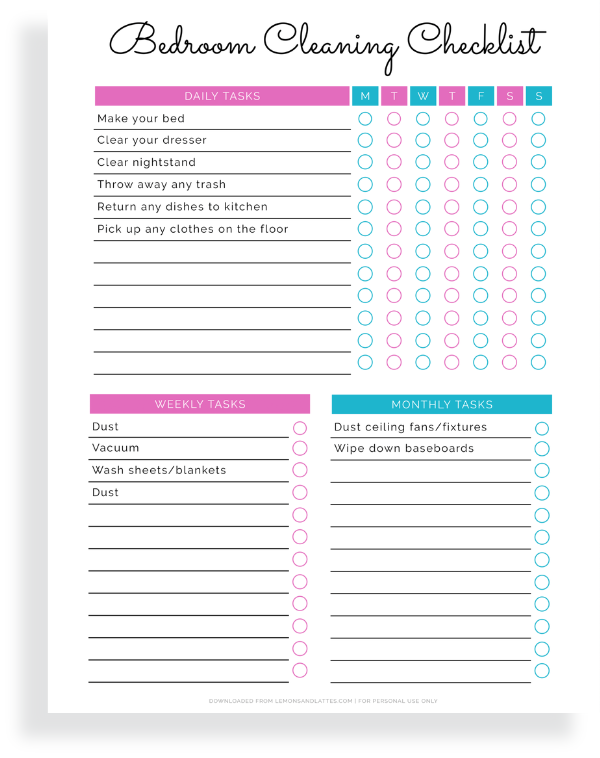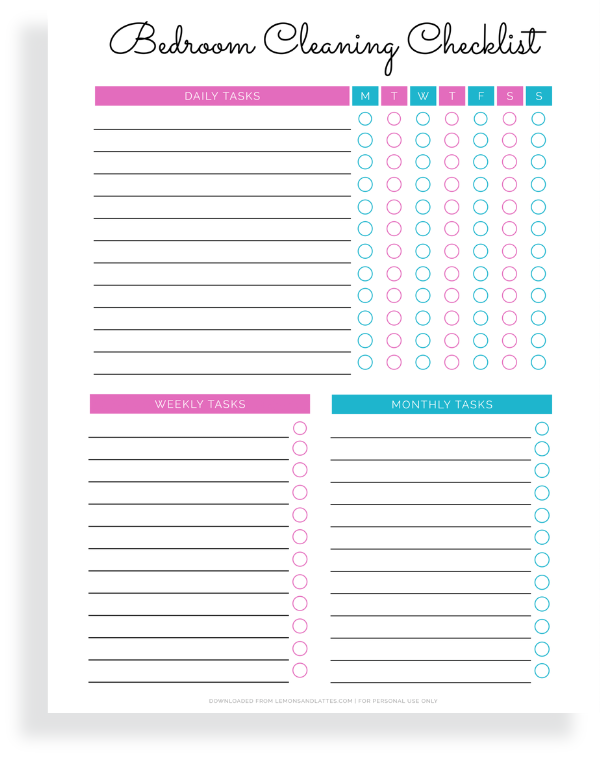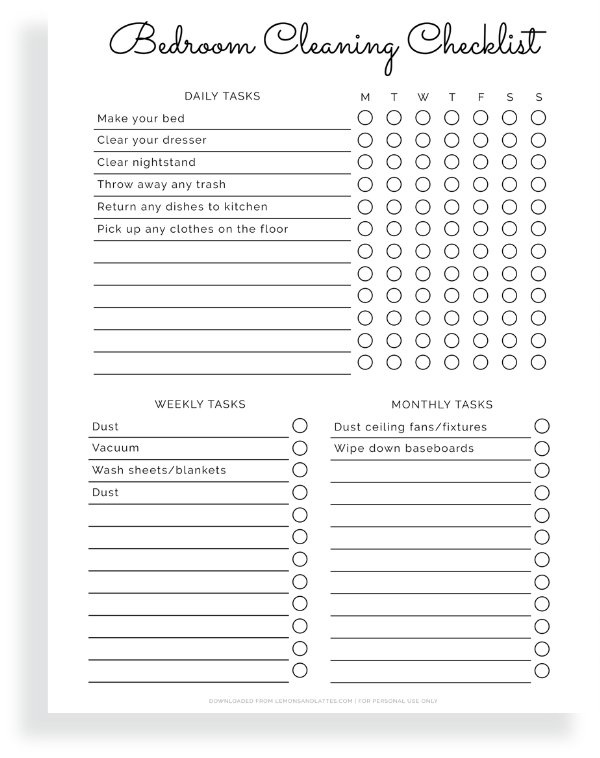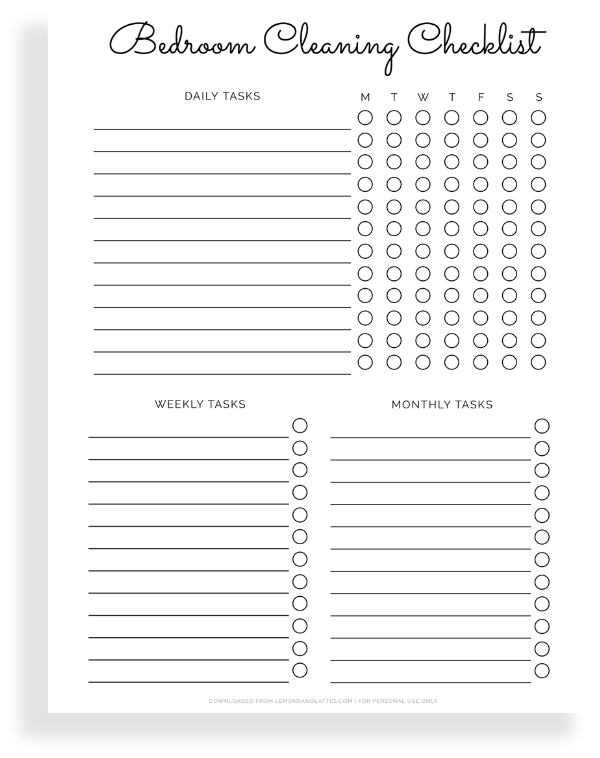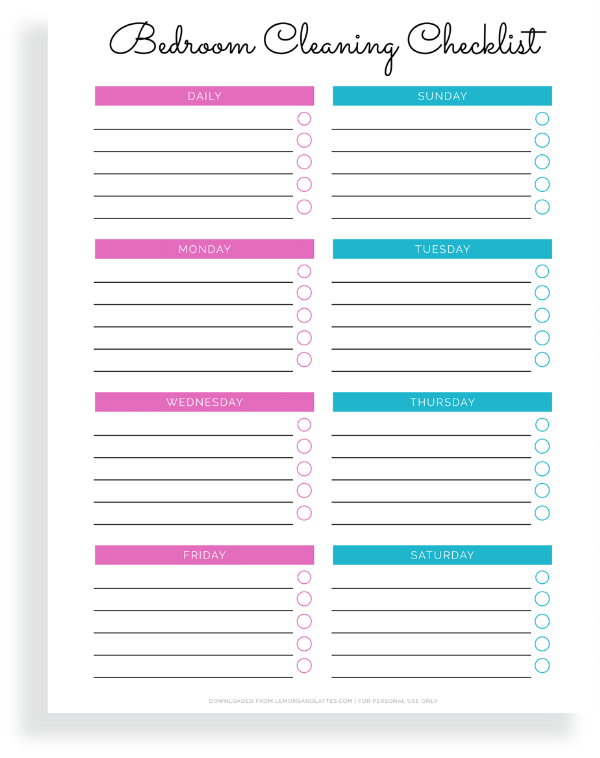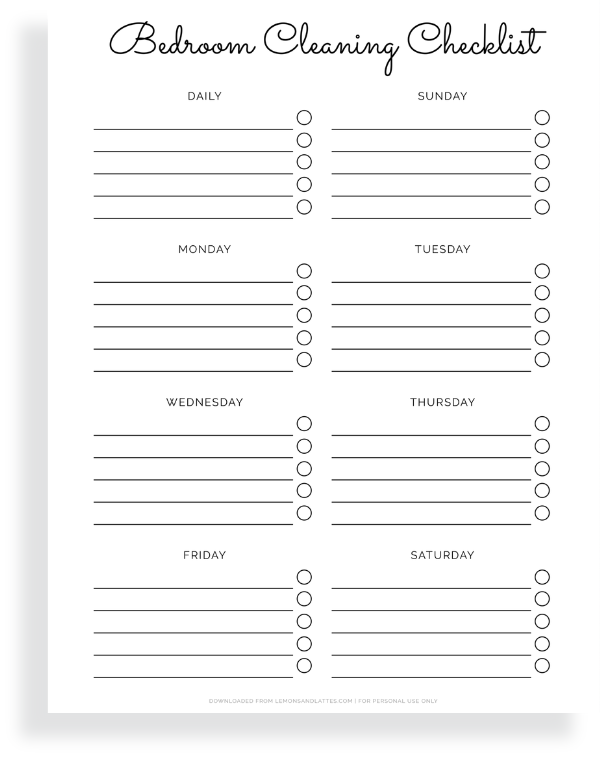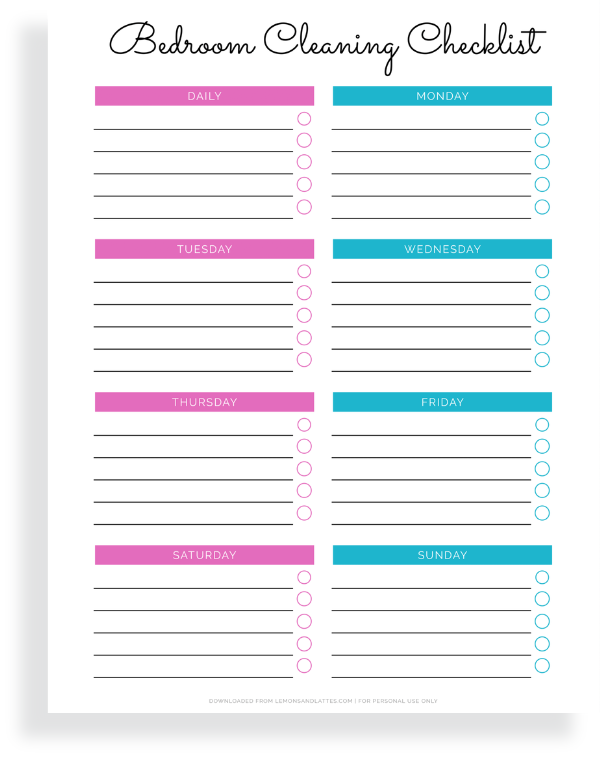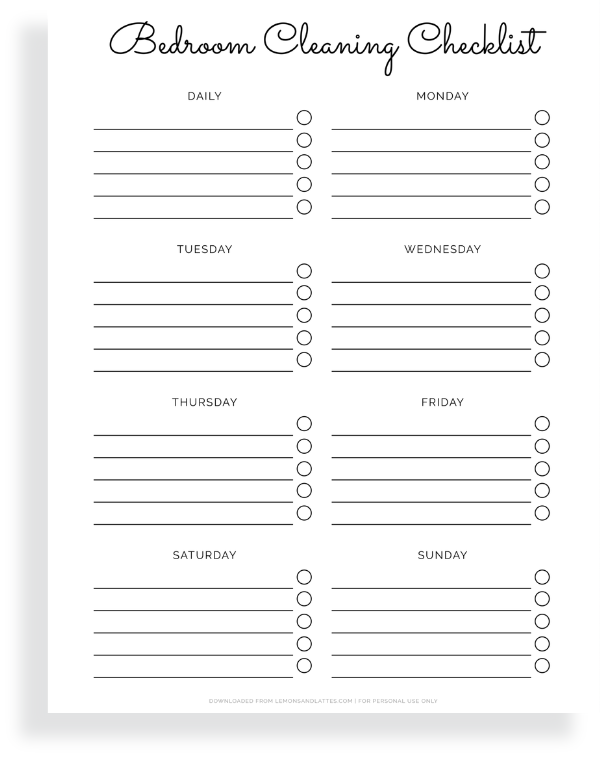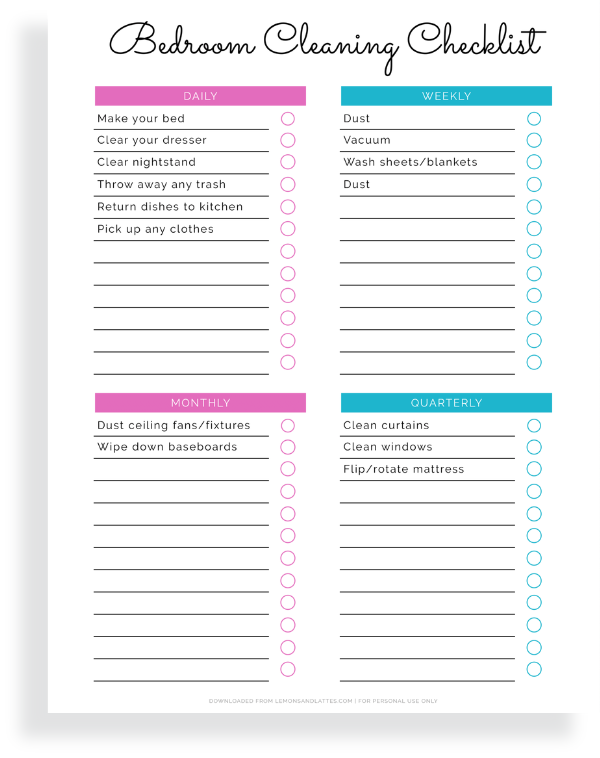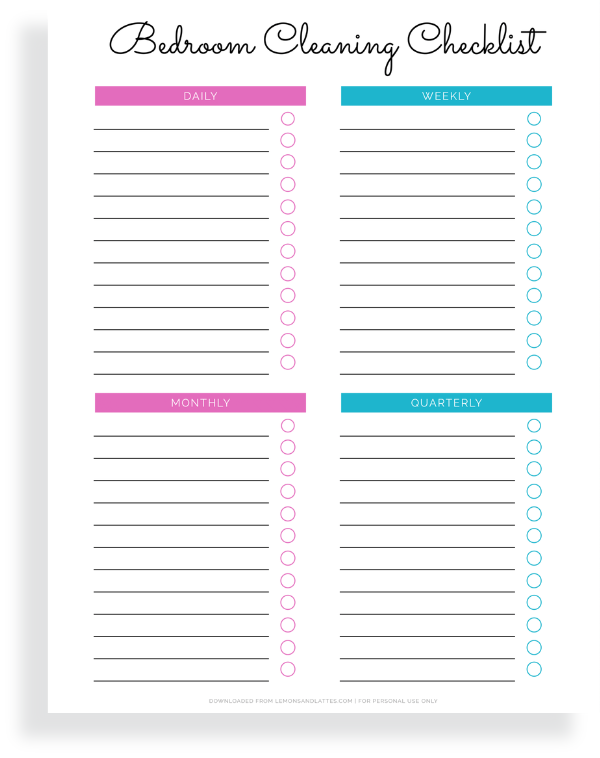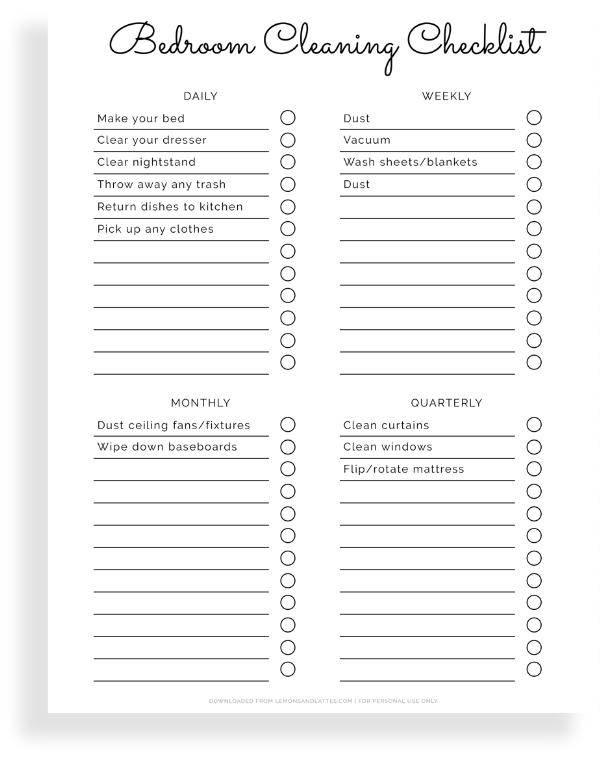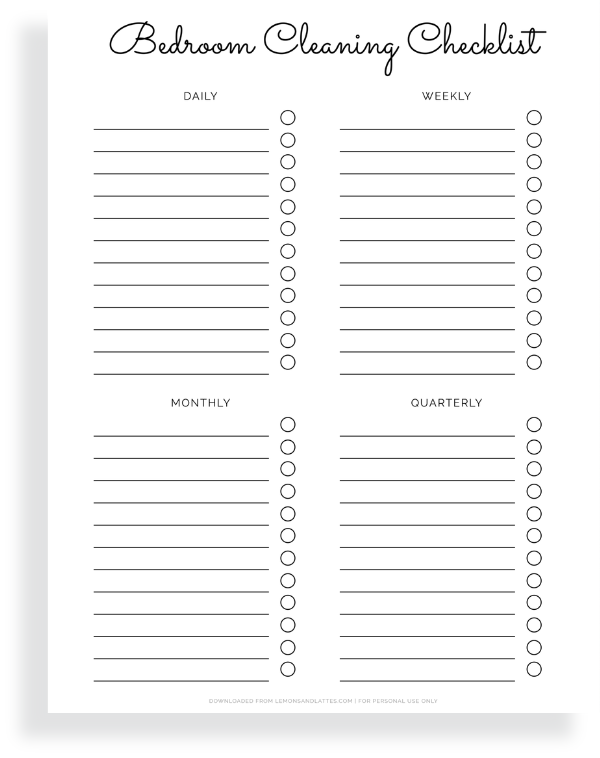 Sample bedroom cleaning routine
Not sure which tasks to add to your own template?
Feel free to use these, add your own tasks, or move things around however you see fit.
Daily:
Make your bed
Clear your dresser (quick tidy up)
Clear nightstand
Throw away any trash
Return any dishes to kitchen
Pick up any clothes on the floor
Weekly:
Dust
Vacuum
Wash sheets/blankets
Monthly:
Dust ceiling fans/fixtures
Wipe down baseboards
Quarterly/seasonal:
Clean curtains
Clean windows
Flip/rotate mattress
More cleaning checklists