This post may contain affiliate links. Please read my disclosure for more info.
October is easily one of my favorite months of the year.
The weather is finally cooling down to those perfect temps. The trees look absolutely beautiful with all their vibrant, fall-colored leaves.
And the kids are settled back into their school routines.
Plus, who doesn't love their pumpkin-flavored everything, warm coffees, and fuzzy socks this time of year?
However, as we move into quarter 4, I know how easy it is to feel overwhelmed with all you still need to accomplish before the year ends.
Stay on top of it all with these printable October calendars!
Halloween printables you may like:
More ideas for using your October 2023 calendar
There are so many creative ways to use a basic calendar in October.
Here are some ideas:
Plan a month of spooky activities – Use the calendar to plan out different Halloween activities such as pumpkin carving, haunted house visits, movie nights, etc.
Meal planning – Be sure to add in some healthy Halloween treats.
Fall is the perfect time of year to deep clean your house – You can start here!
Track your exercise routine – Maybe consider some outdoor activities too?
Halloween countdown and events
What's happening during the month of October?
The holiday that comes to mind for most people first during October is Halloween. But Columbus Day and Indigenous Peoples' Day are also celebrated during the month.
Some other interesting days in October include:
October 1 – World Vegetarian Day
October 2 – International Coffee Day
October 4 – World Animal Day
October 5 – World Teachers' Day
October 18 – No-Name-Calling Week
Have you heard of any of these?
Print your favorite October calendar
The templates come in both vertical and horizontal layouts, so you can pick the one that best fits your needs.
There are 26 different designs of each, totaling a 52 different PDF calendars.
One version also includes a handy notes section for any extra reminders. This section is great for jotting down anything you need to remember during the month that doesn't necessarily need to be assigned to a specific day.
But – If you don't need a notes section, that's totally fine. You can choose one of the full-page layouts instead.
These printable calendars were designed to fit US Letter Paper. But, if you need them to be a different size, I walk you through how to resize any PDF printable here.
You can easily resize to A4, A5, or Classic Happy Planner if you need to.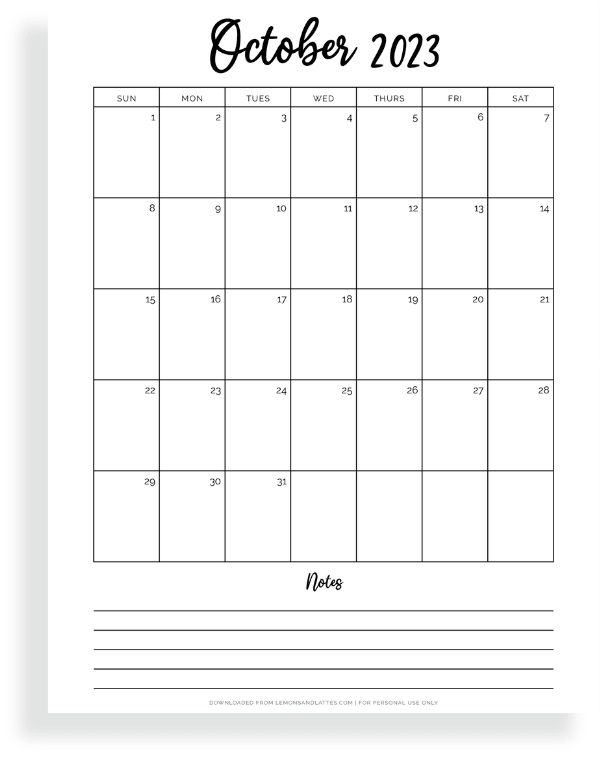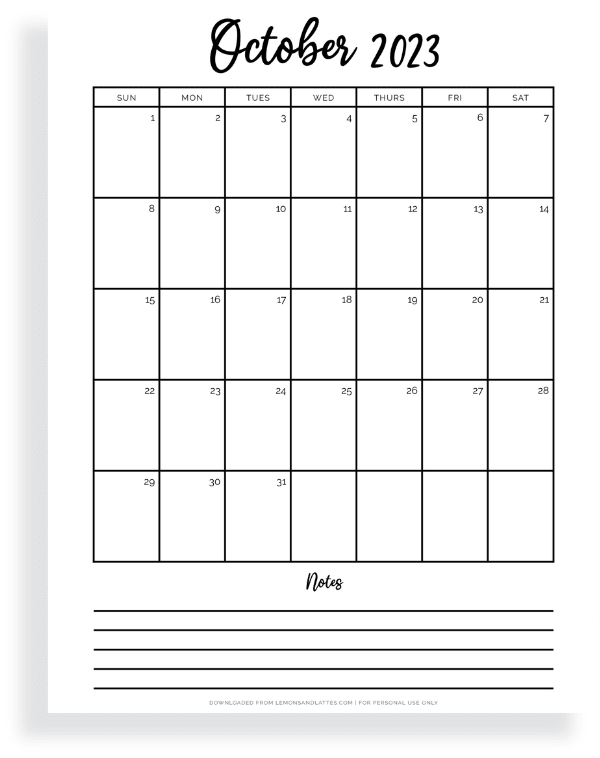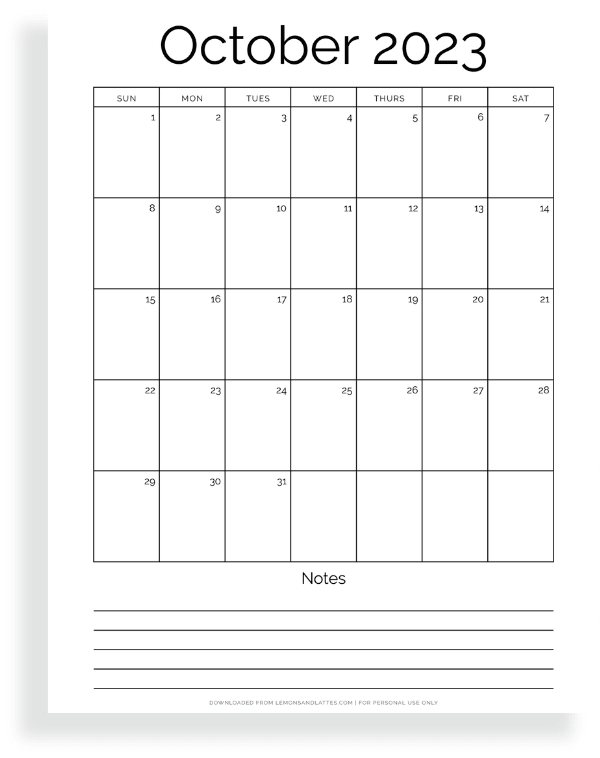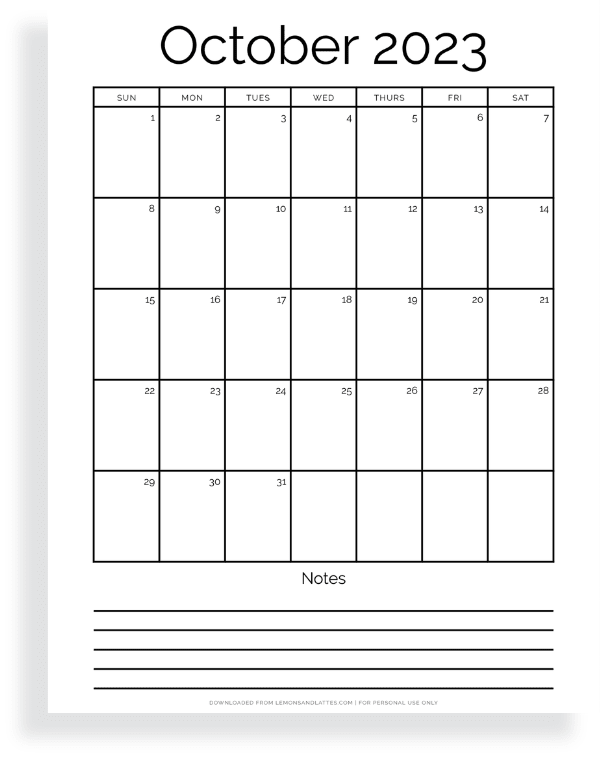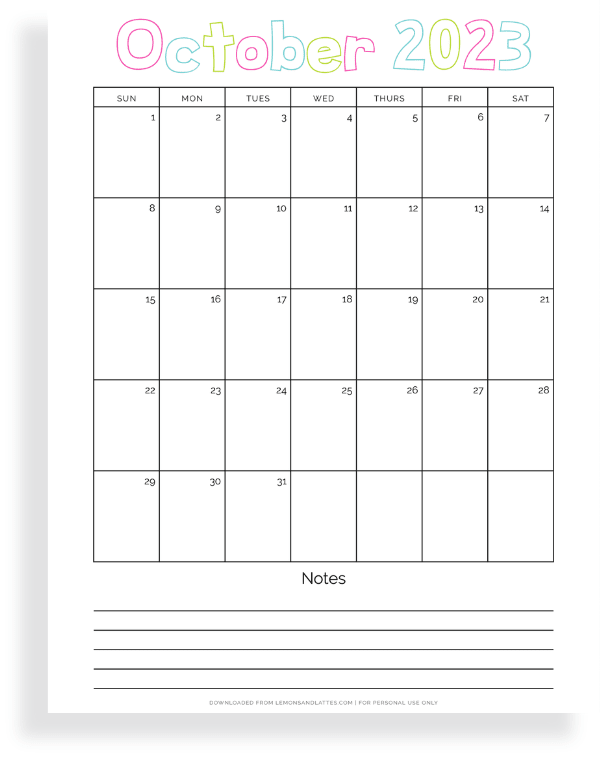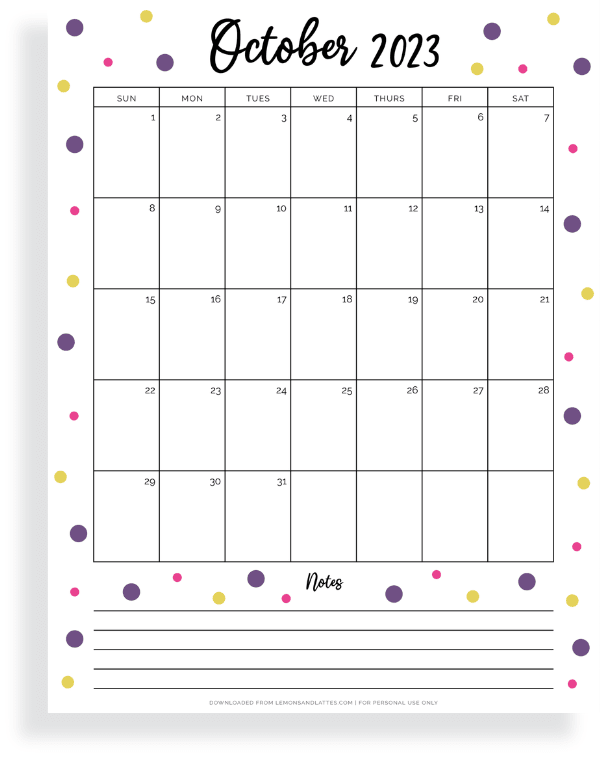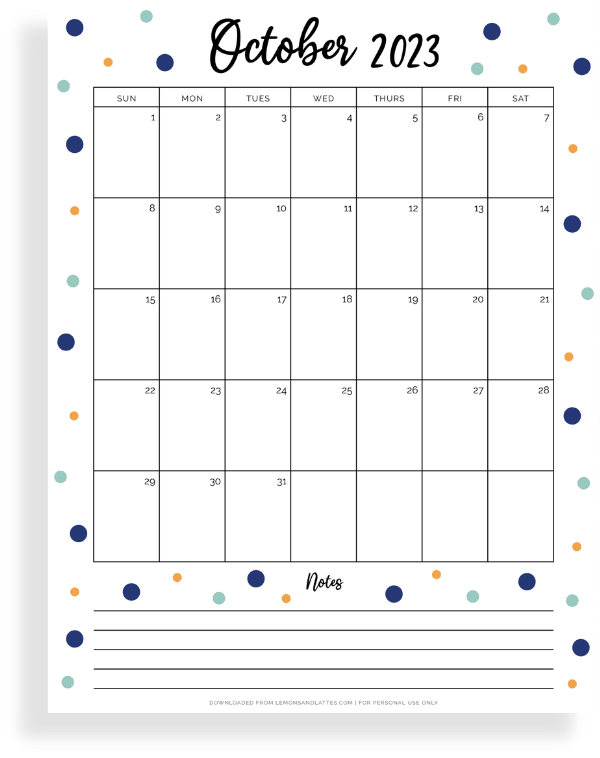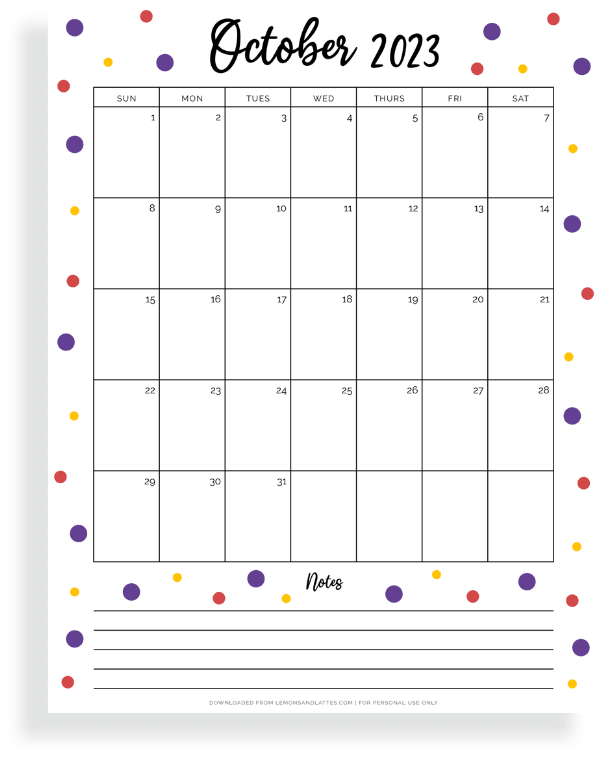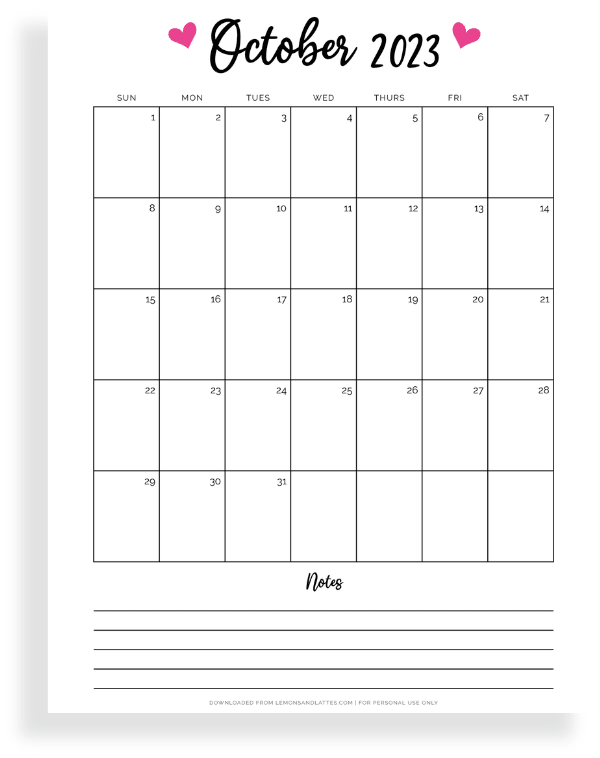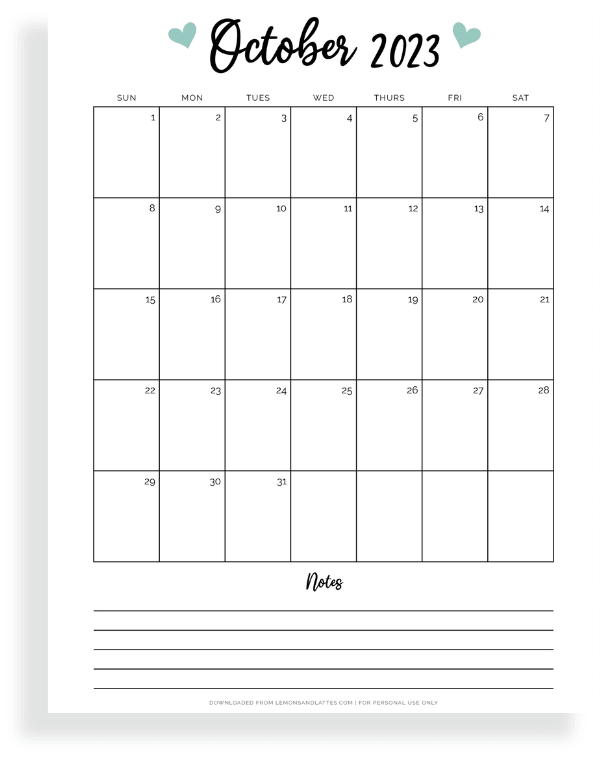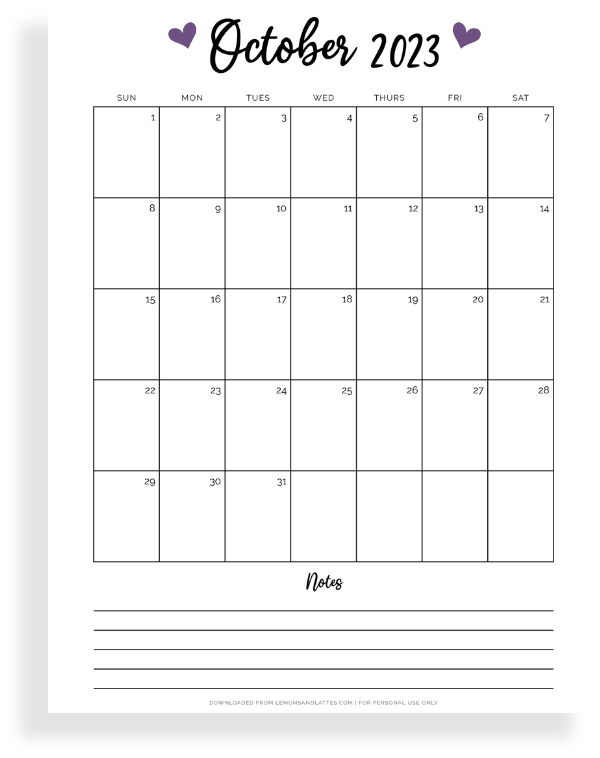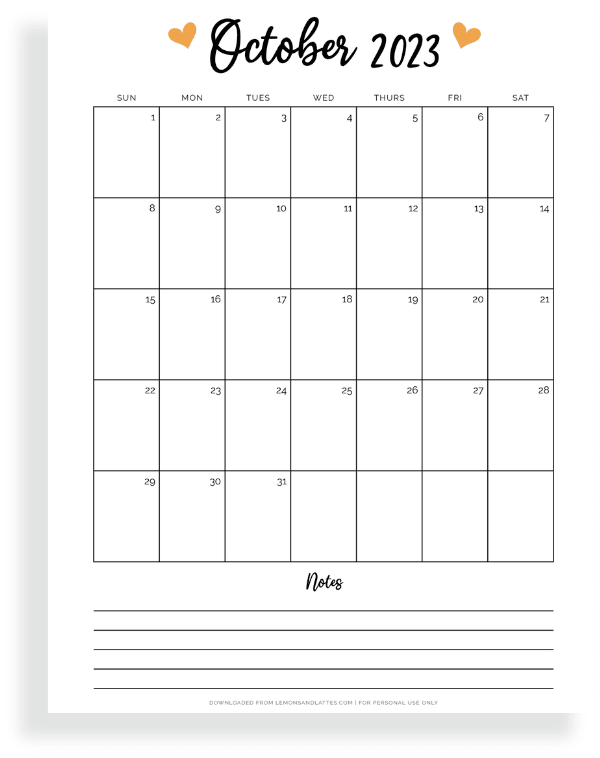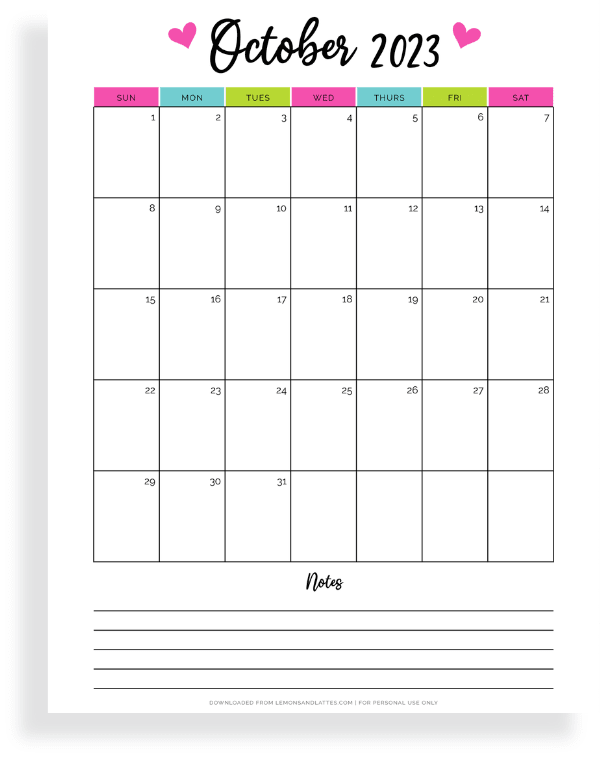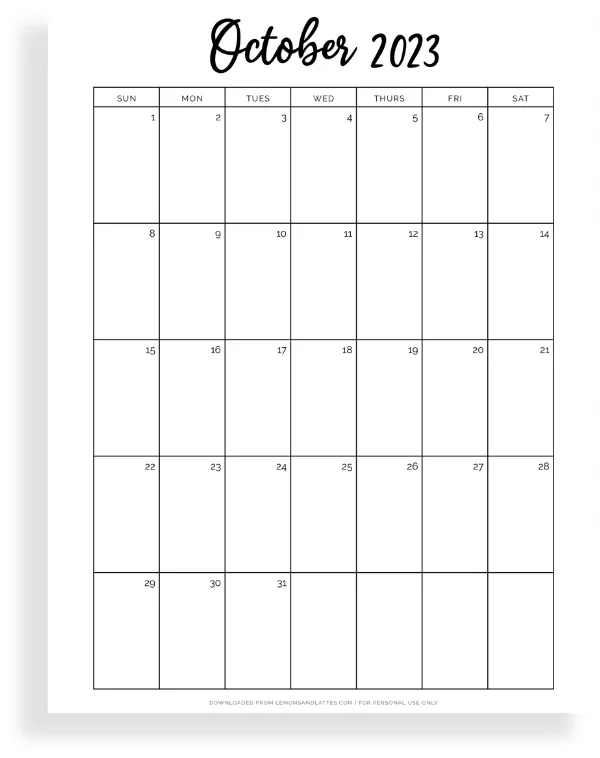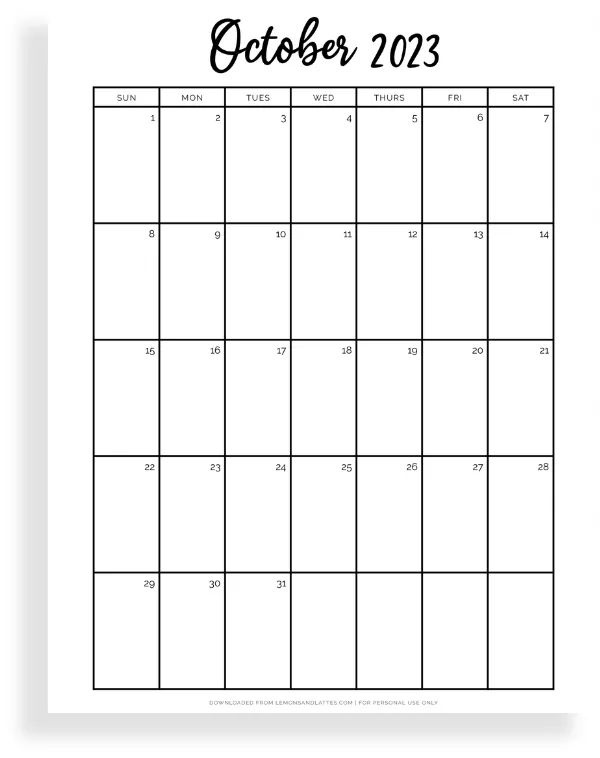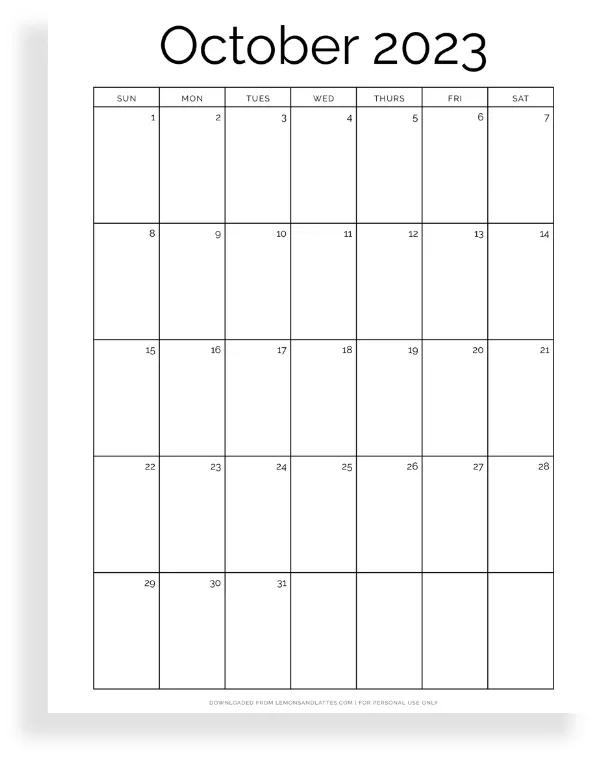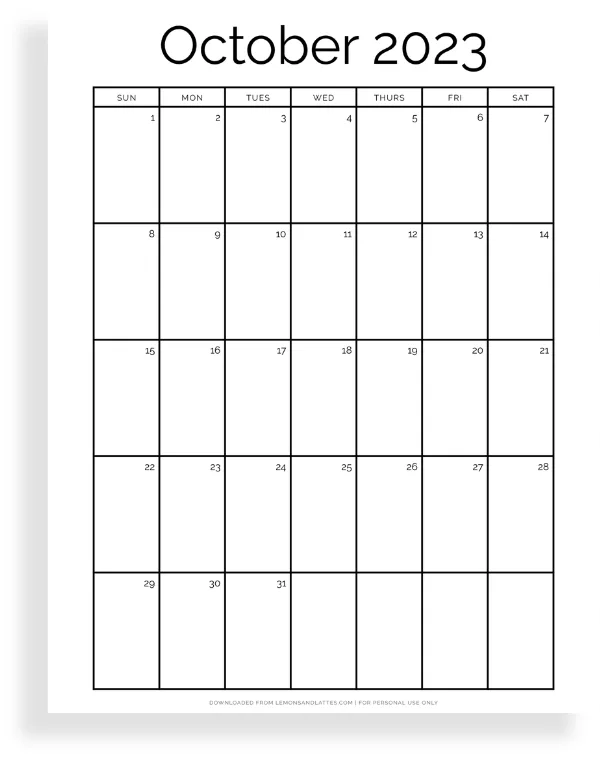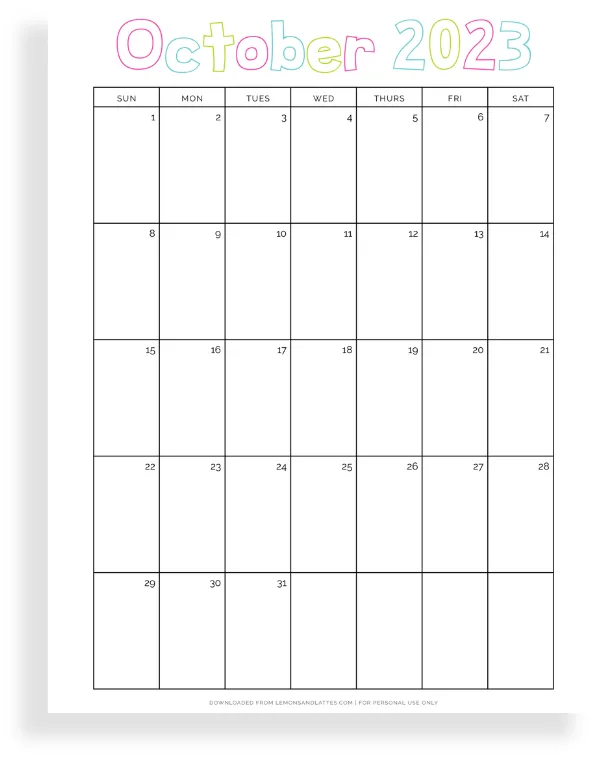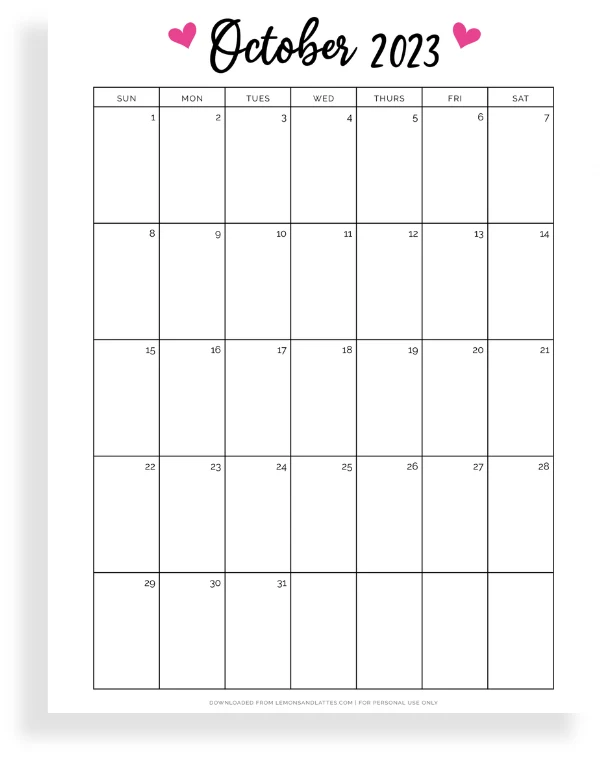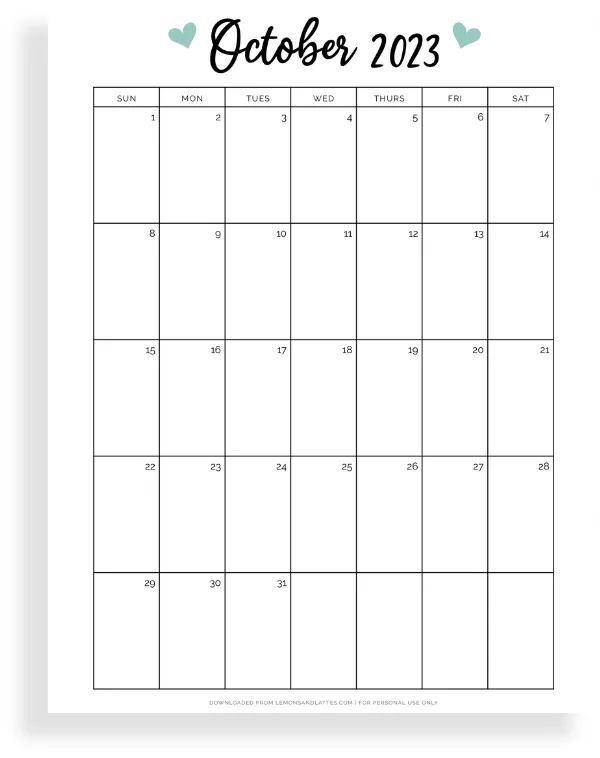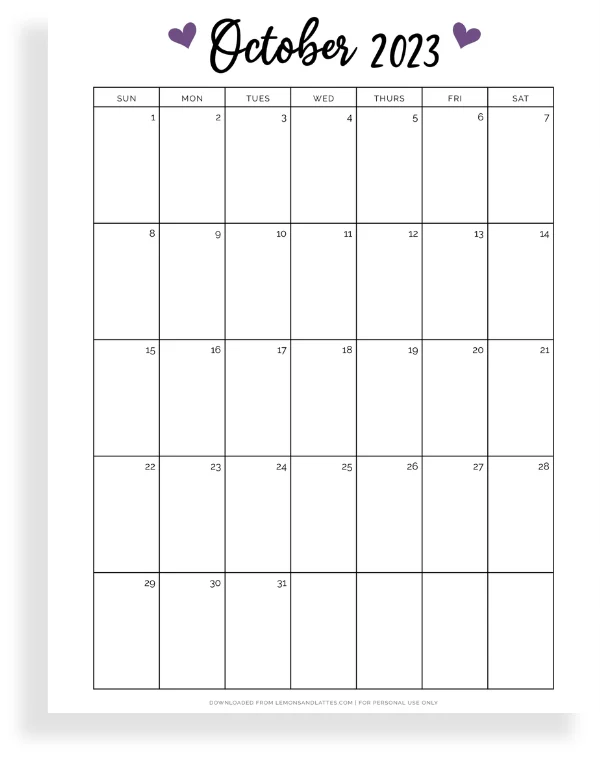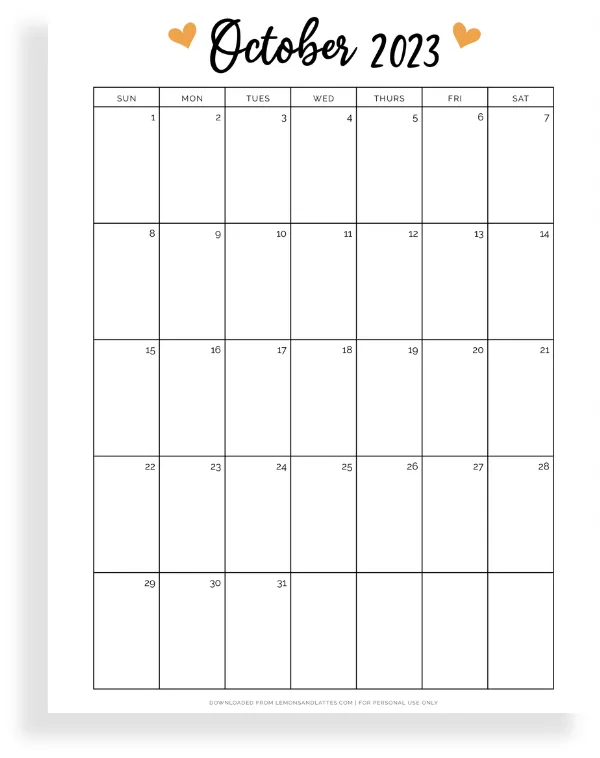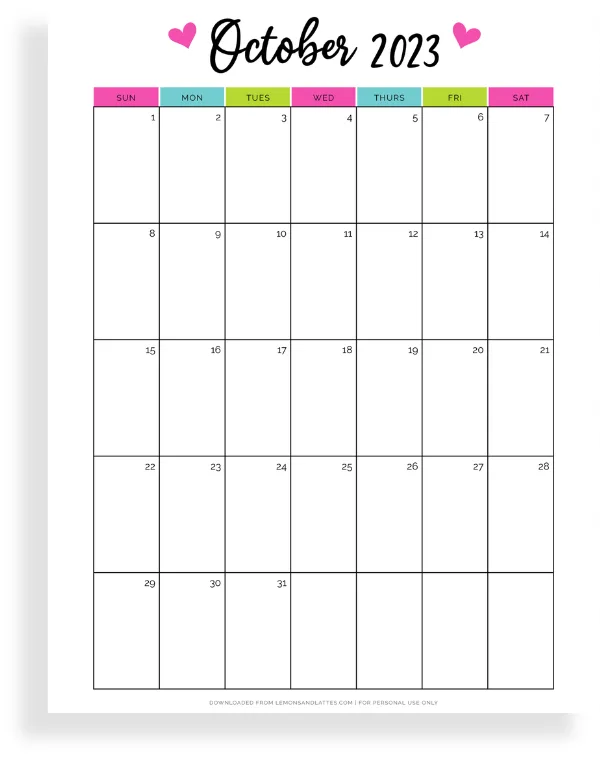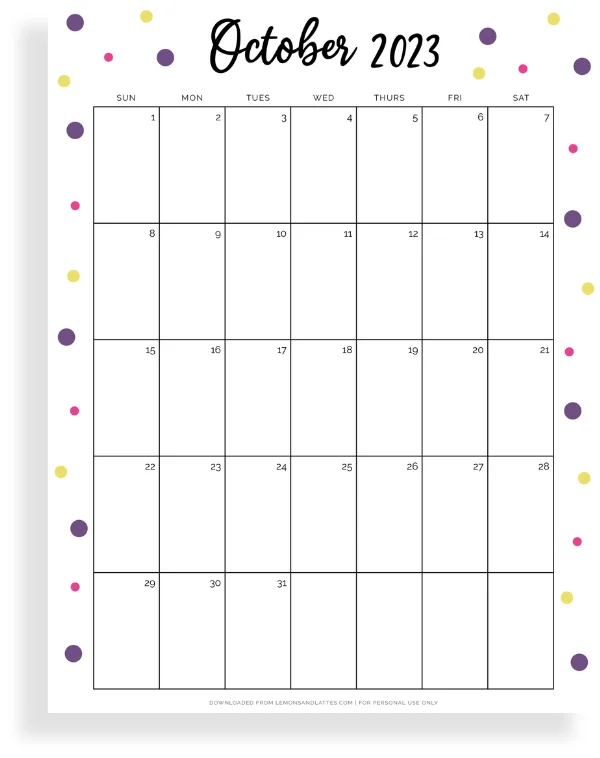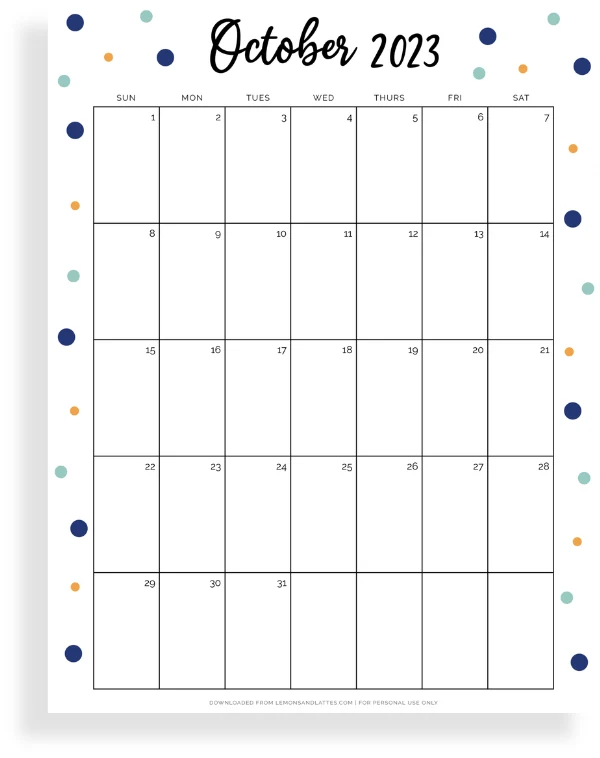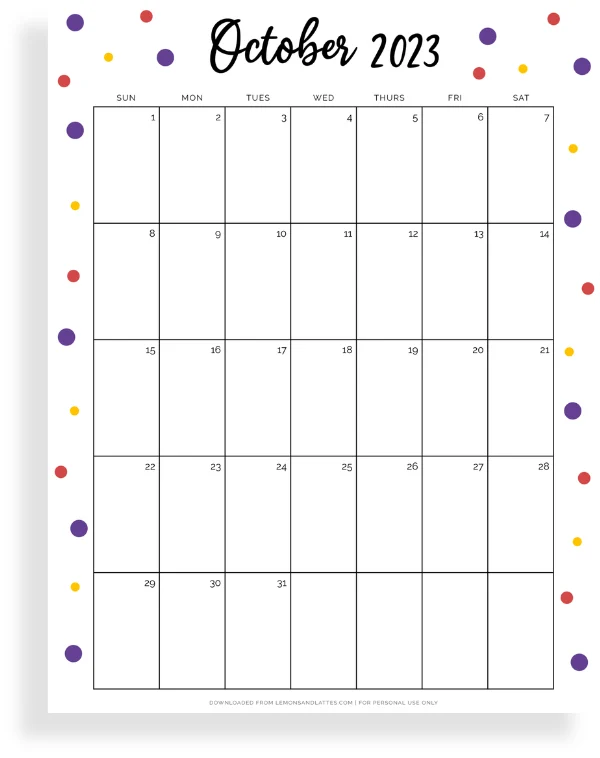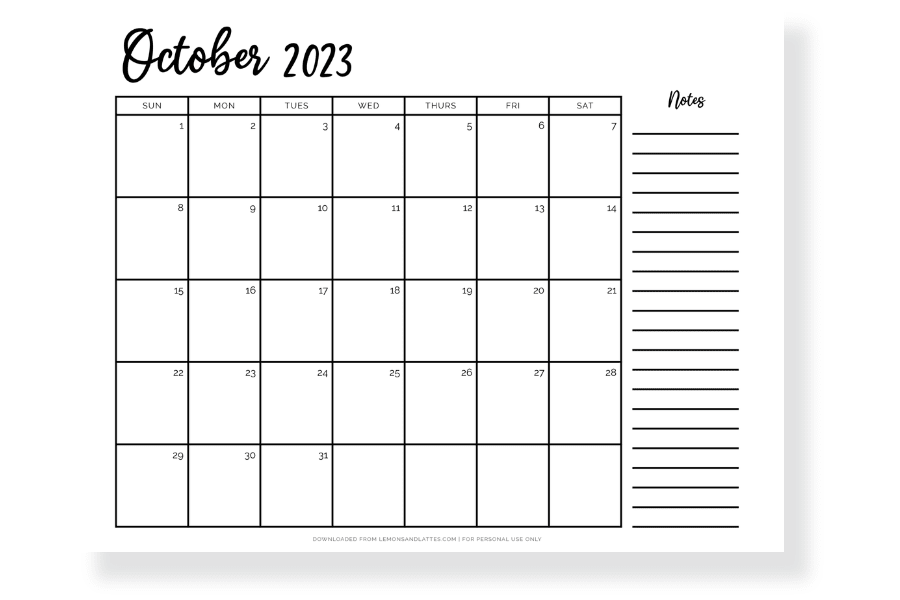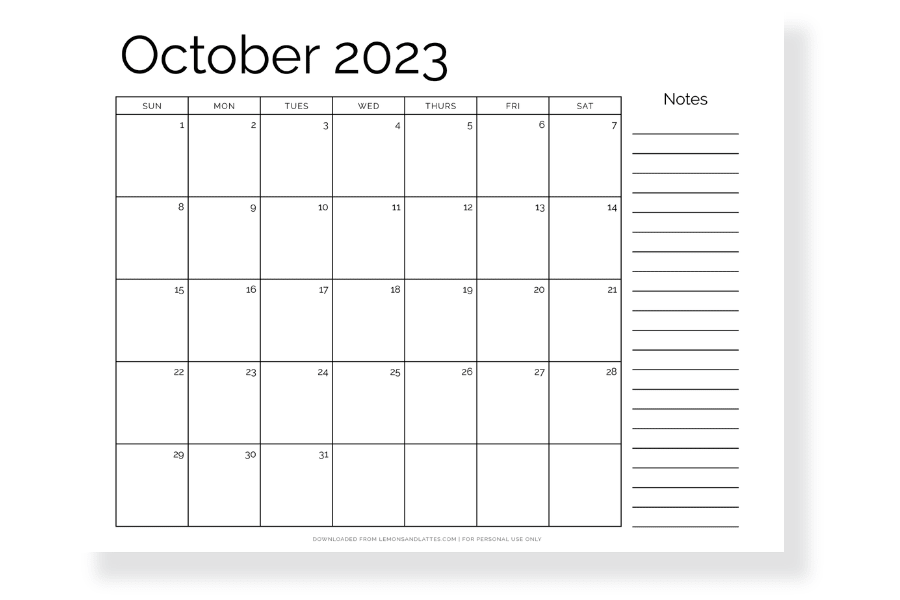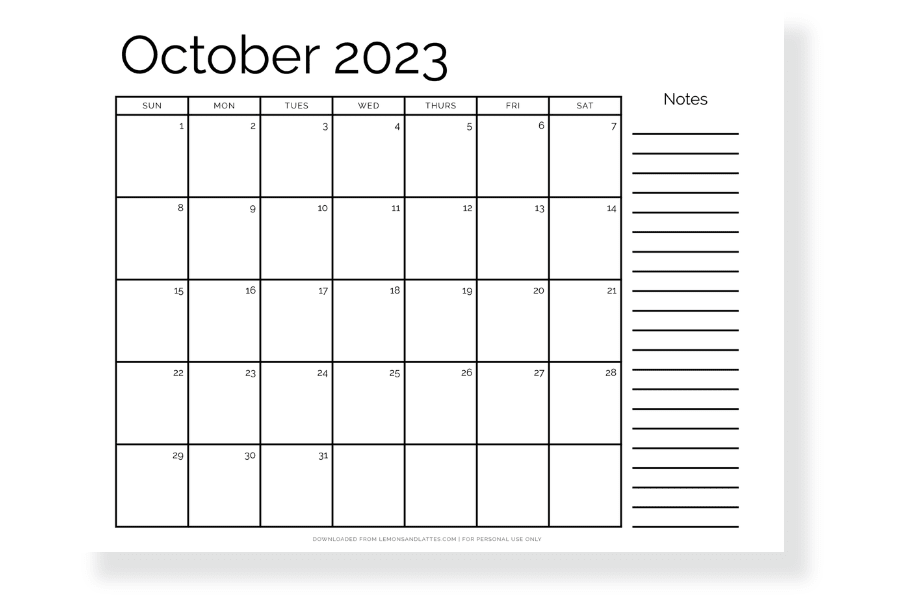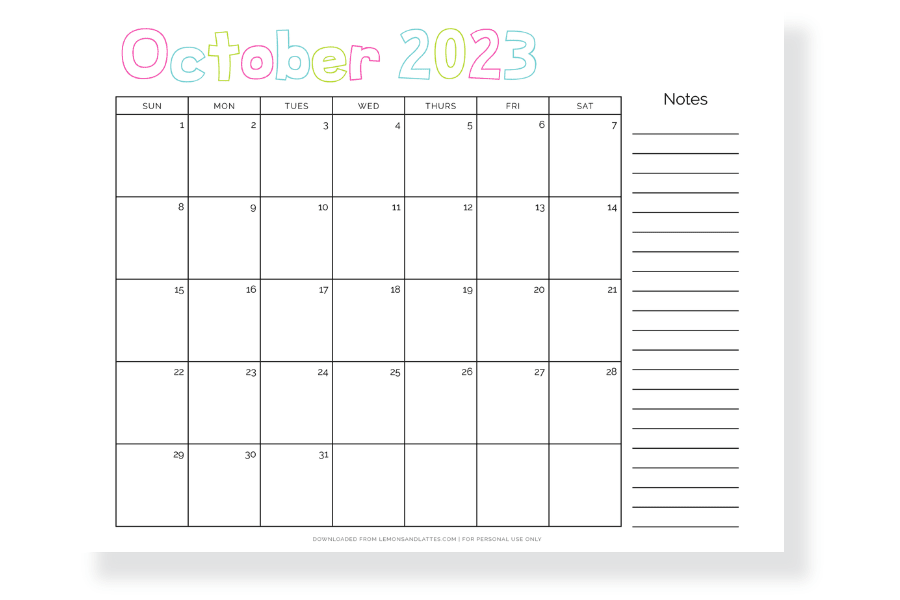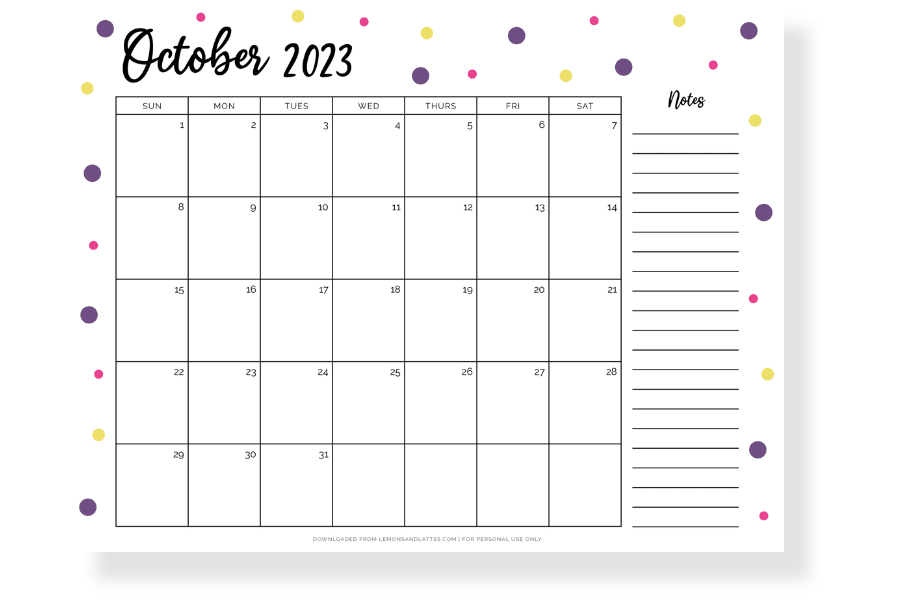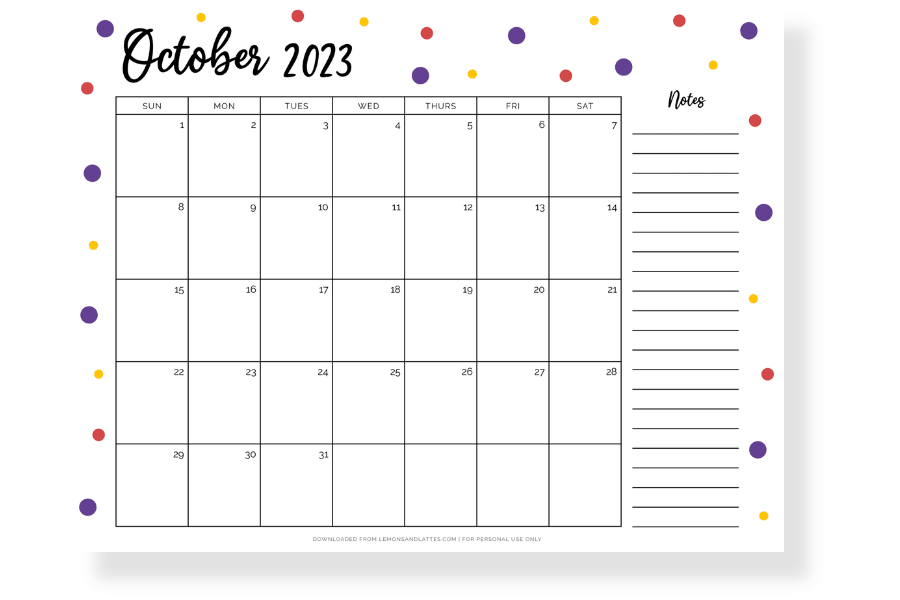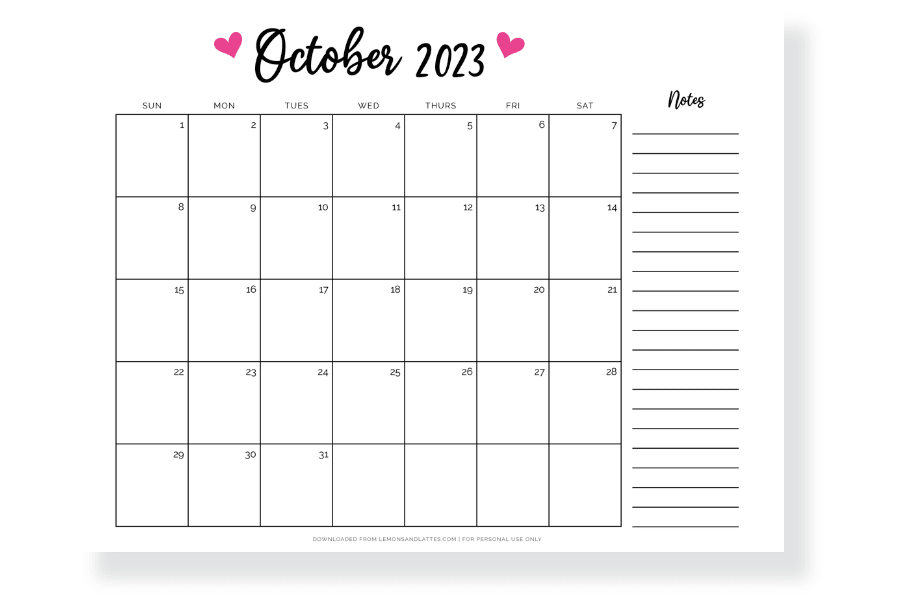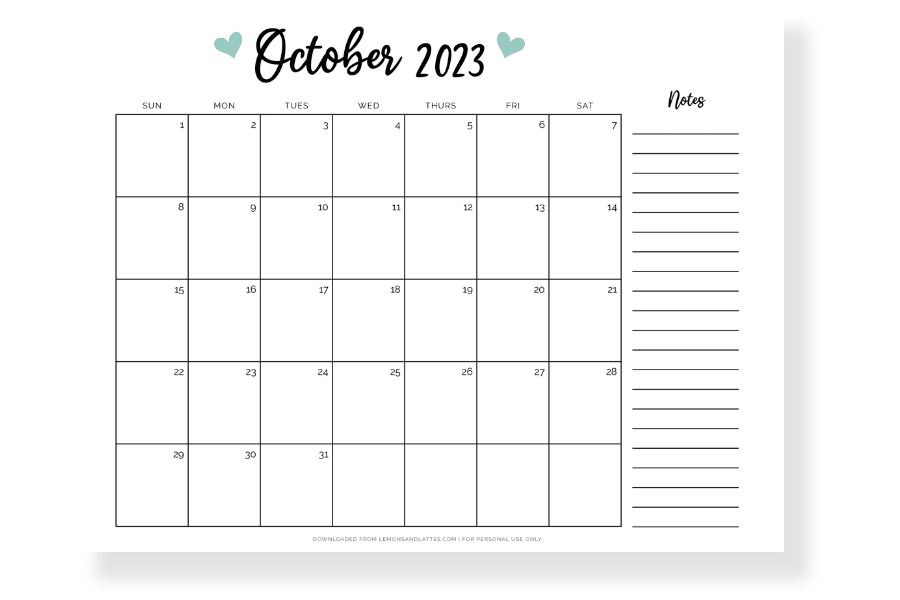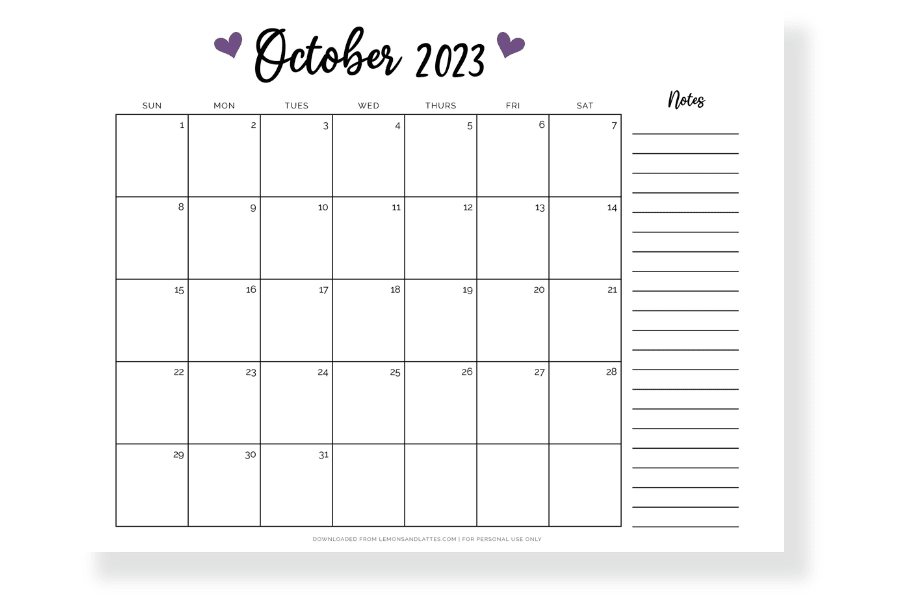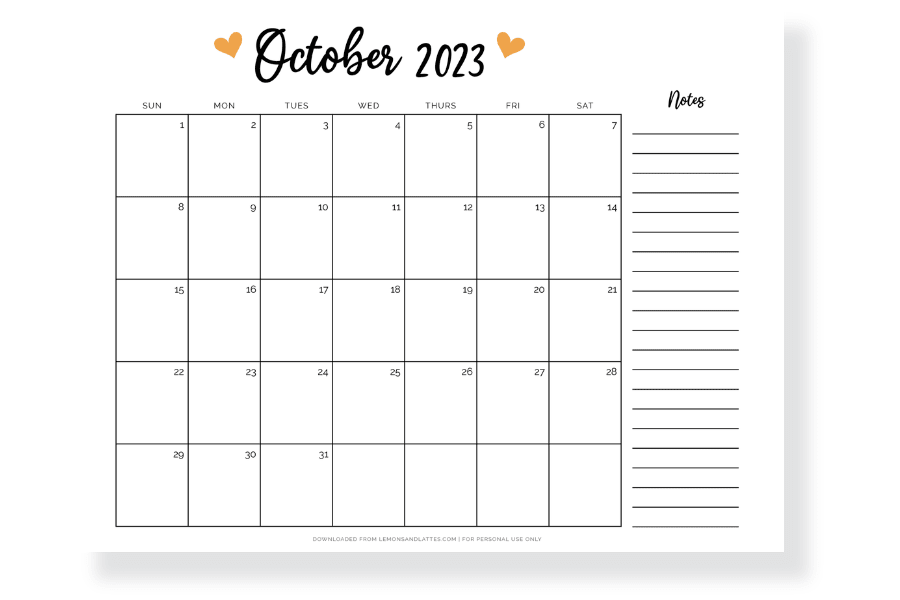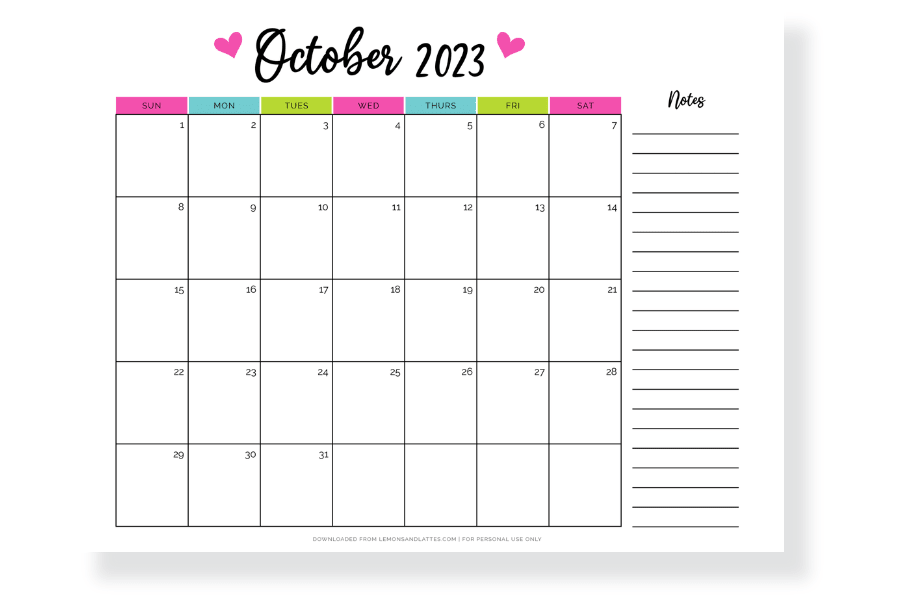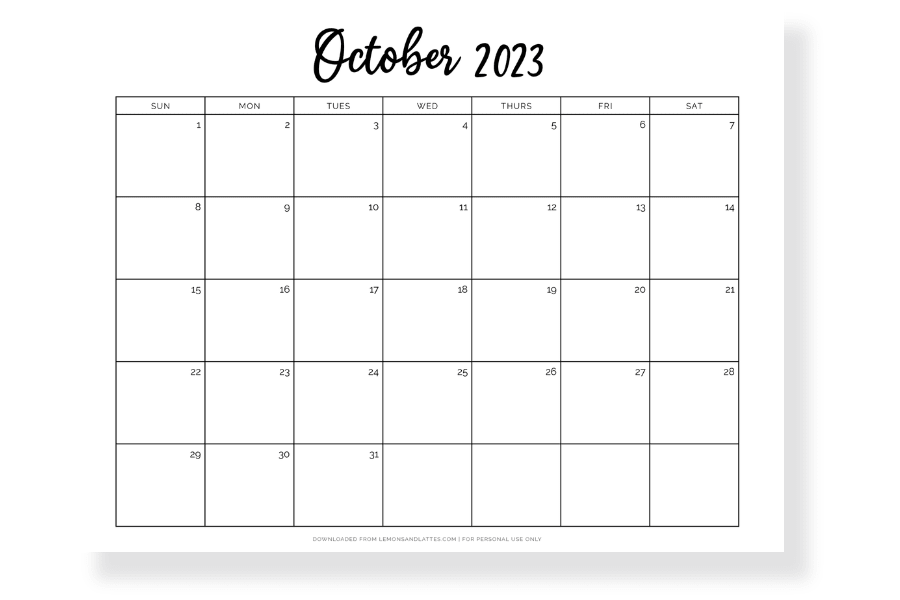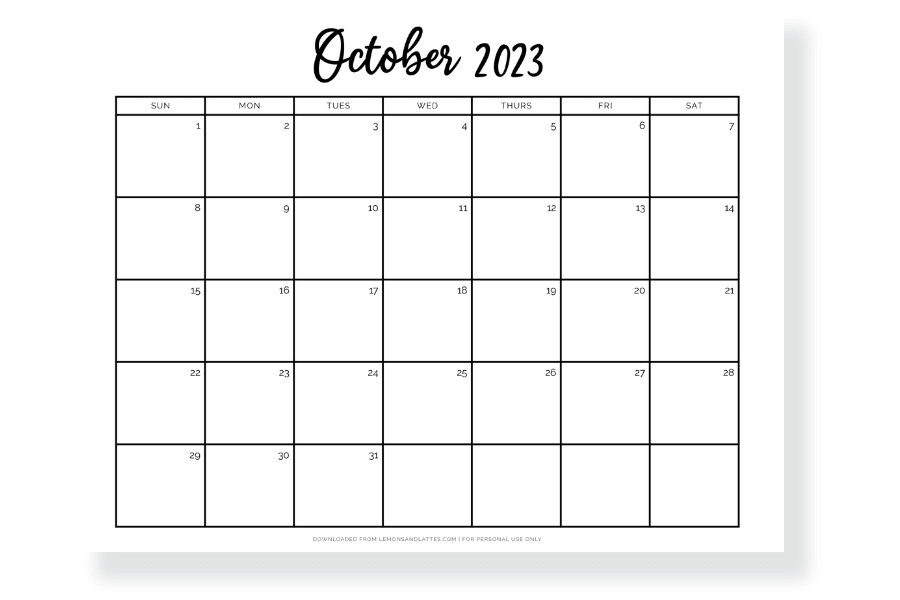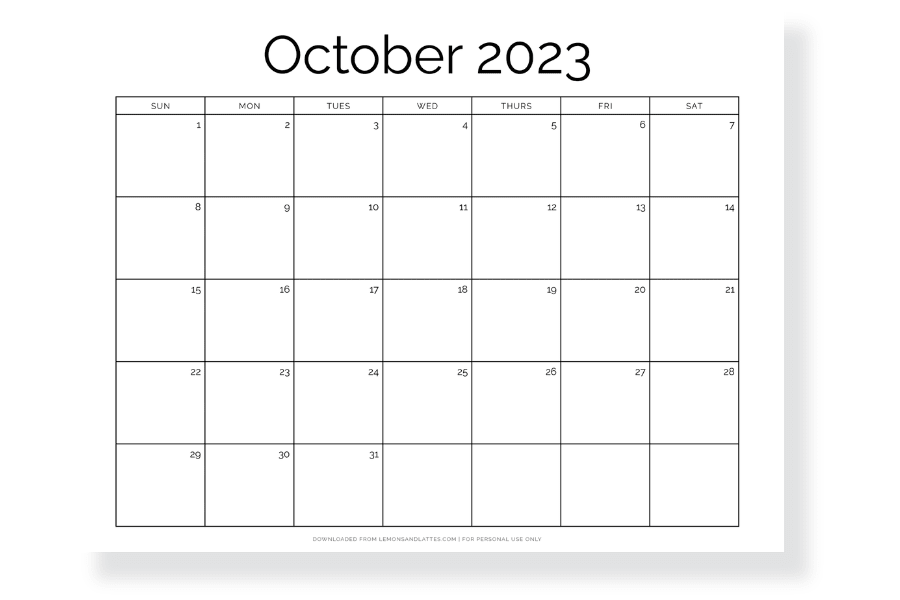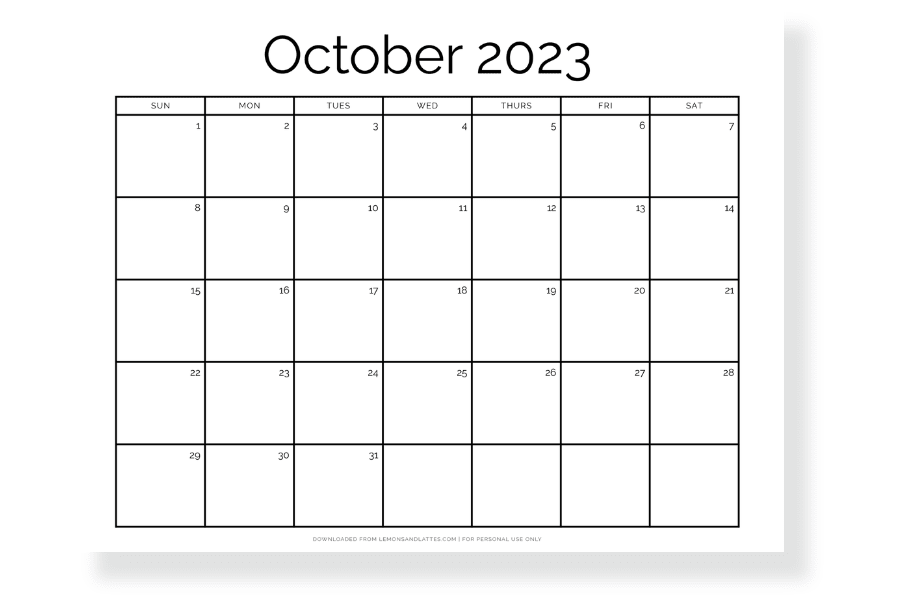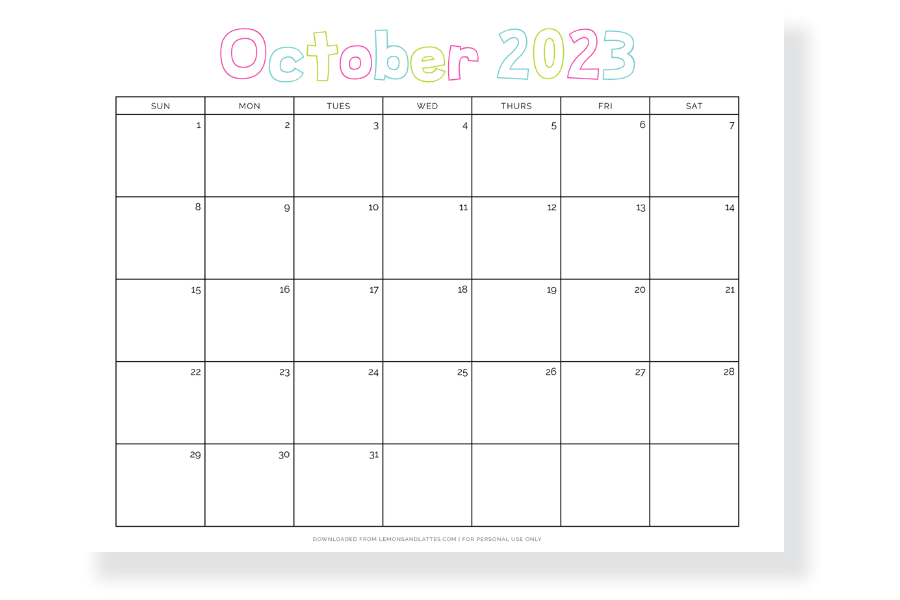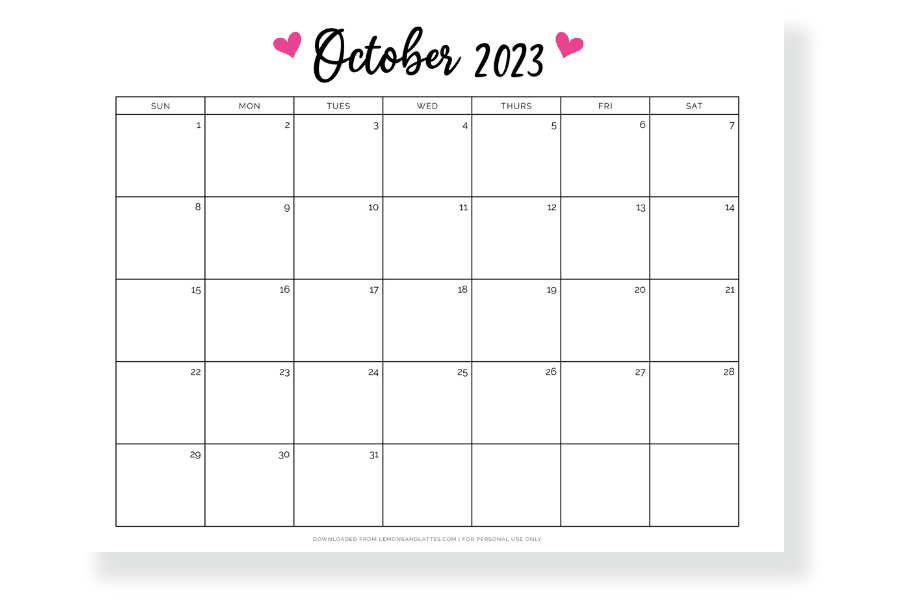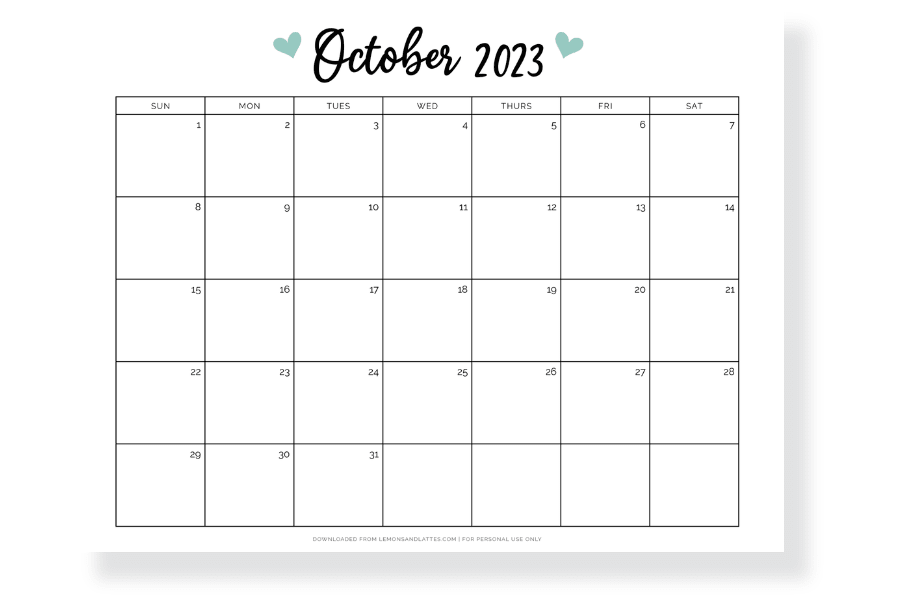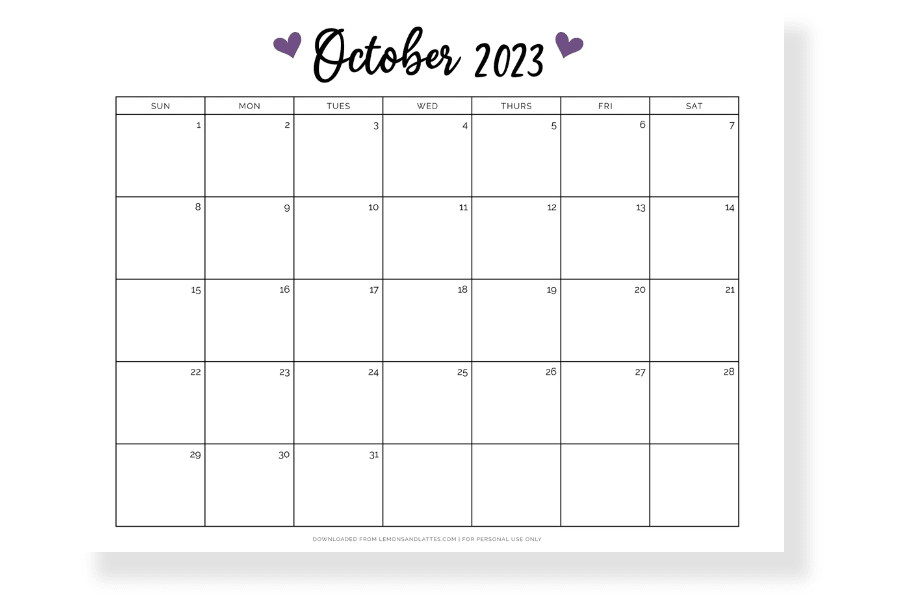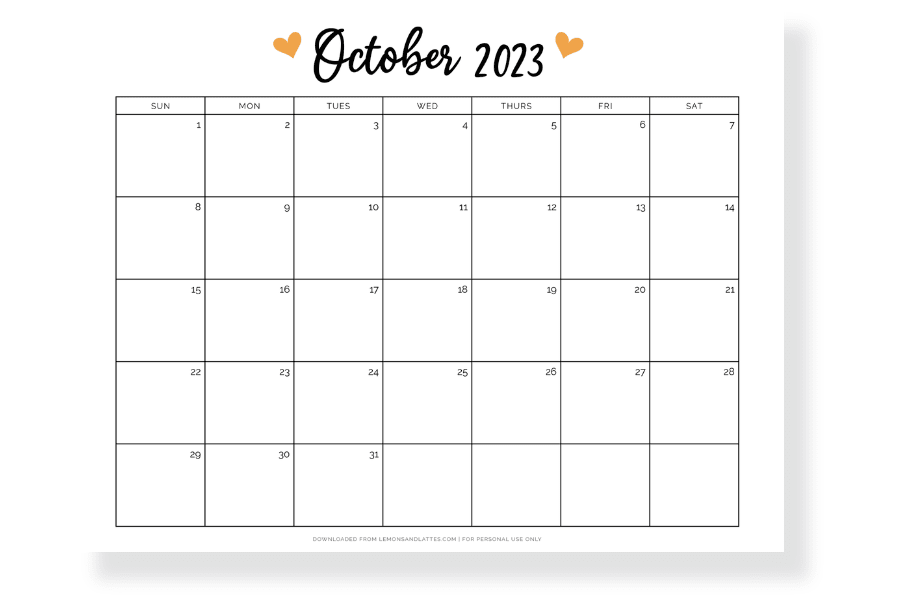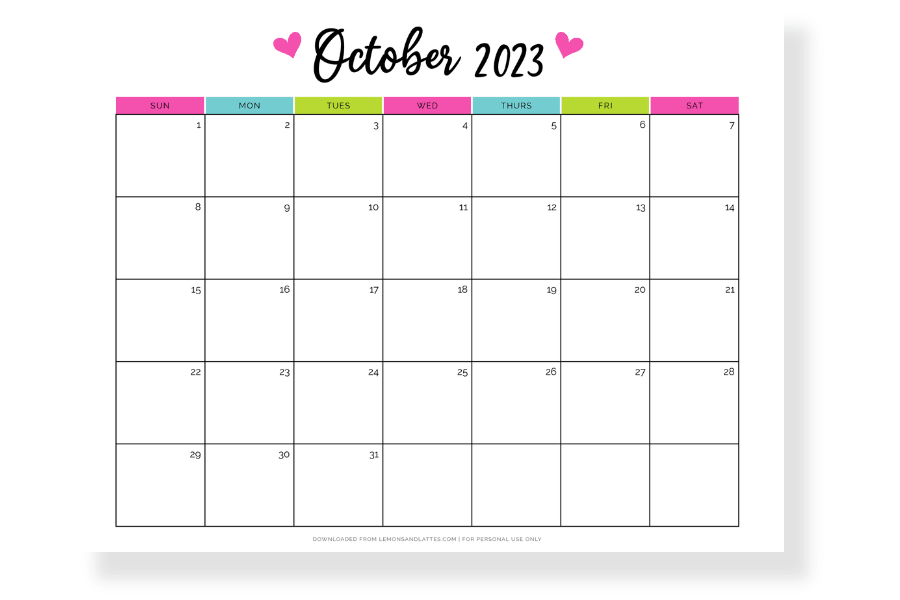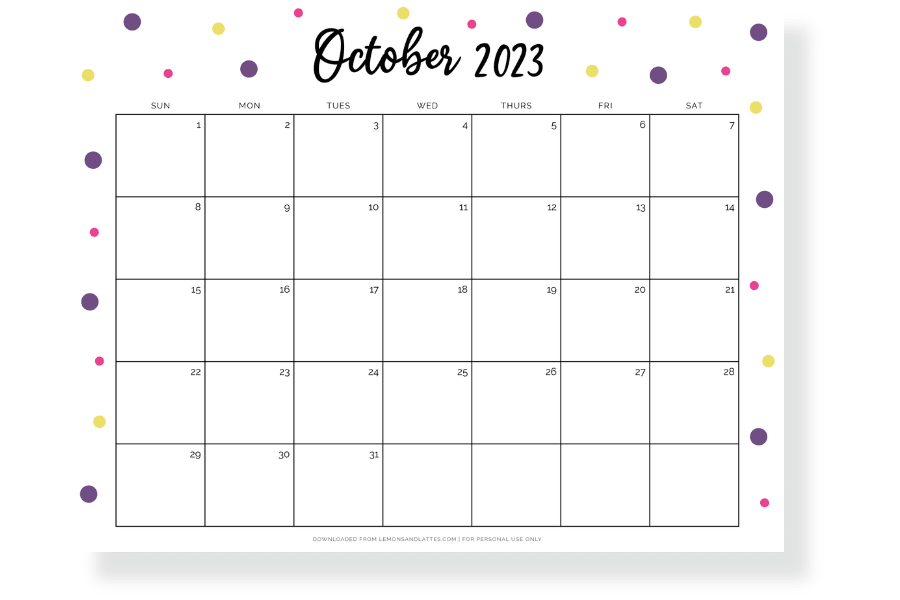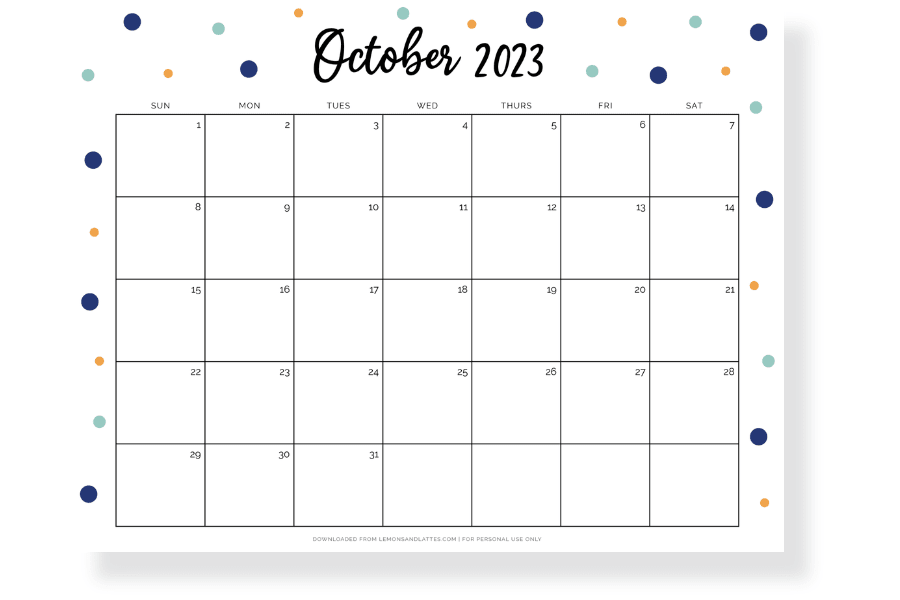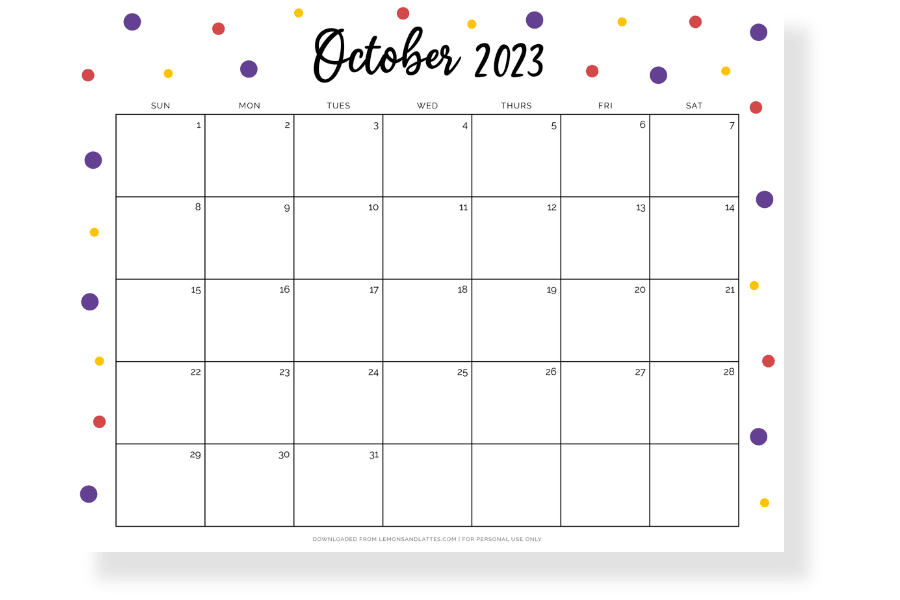 FAQs about the month of October
How many days are in the month of October?
There are 31 days in the month of October.
What is the official flower for October?
There are 2 birth flowers: The marigold and cosmos.
What is the birthstone for October?
The birthstone for October is the opal or Tourmaline.
What is the zodiac sign for October?
The main zodiac sign for the month of October is the air sign Libra. But if your birthday is falls on October 23rd or after, then you are a Scorpio.
---
If you like these printable October calendars, you may also want to grab one for the following months:
Enjoy!